The humble bowl of ramen has just been thoroughly upgraded thanks to Sydney restaurant Gumshara. Forget regular strands of noodles bathed in regular pork broth, garnished with a plain sheet of nori. Instead, start thinking about bowls packed with luxuriously indulgent ingredients – earning it the title of world's most expensive ramen.
Valued at approximately $400, this insane iteration of Gumshara ramen – dubbed 'Rags To Riches' ramen – reportedly takes over 12 hours to prepare; the full list of ingredients includes the following:
10kg of quality pork bone (broth)
5kg of high-end lobster heads (broth)
An entire lobster – tempura tail, golden head (to resemble a dragon)
Golden sheets of nori
Traditional garnishes – seasoned soft-boiled egg cut in half, bamboo shoots, spring onions
Noodles (obviously)
"Being given a chance to imagine such an over-the-top ramen dish has been fantastic," says Mori Higashida, Gumshara Owner & Head Chef.
---
---
"I'm proud of what we've created."
The 'Rags To Riches' Gumshara ramen, however, won't be available for straight purchase. Yes – unfortunately, there's a slight catch. As part of a collaboration with Five Star Games to celebrate the upcoming release of Yakuza: Like A Dragon, you'll have to win yourself a bowl via competition.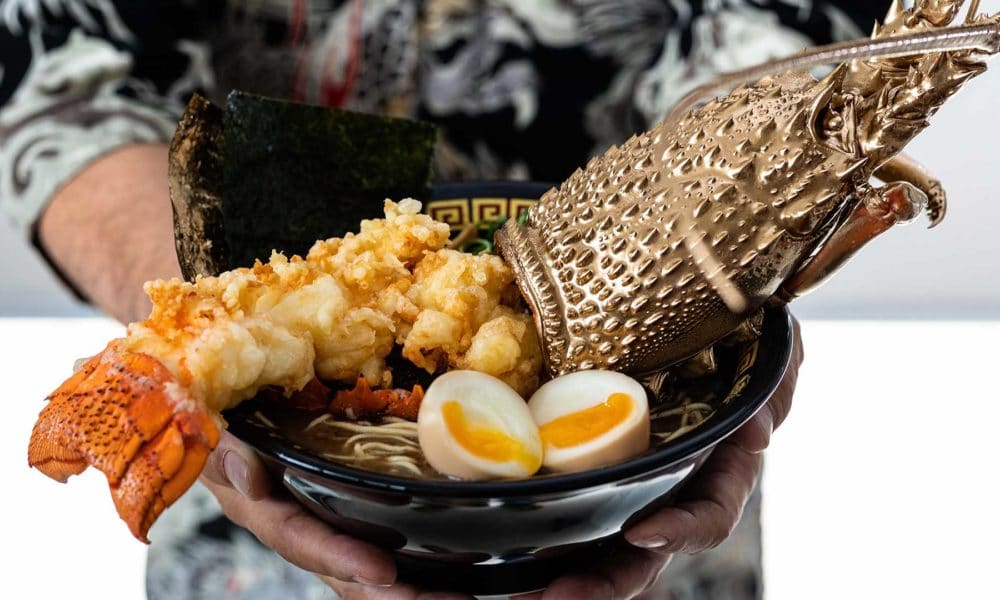 Head over to @XboxANZ on Twitter from today until November 10th to find out how to enter (New South Wales residents only).