Internationally renowned ramen chain, Ippudo, has finally arrived to Melbourne. The famed noodle joints now have over eighty locations globally, with four in Sydney alone. The first of which first hit our shores back in 2012. This latest Melbourne location marks the sixth domestic Ippudo.
So what's all the fuss about? One word. Authenticity. The brand's signature is that of Hakata ramen. Thin noodles that don't just break apart like your instant supermarket packets bathed in a creamy, pork bone broth, richly layered with flavour. Ippudo showcases its ramen in three styles:
Shiromaru Motoaji: the Ippudo classic. Original tonkotsu broth cooked over eighteen hours topped with bean sprouts, black fungus, spring onion, and pork loin.
Akamaru Shinaji: the original broth with a twist– the addition of a special blended garlic oil infused miso paste, also topped with with bean sprouts, black fungus, spring onion, and pork loin.
Karaka-men: the original broth topped with spicy miso ground pork and roasted cashew. Served with thin, wavy noodles instead of the standard straight strings.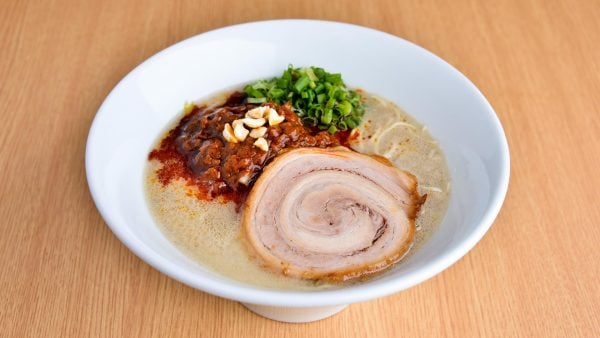 Additionally, all Ippudo ramen bowls come straight from Arita. The porcelain is treated in flames of 1300 degrees for sixteen hours, which not only increases the durability, but vastly improves the heat retention of each given bowl. So you can be sure that your meal won't go cold anytime fast. How's that for authenticity?
---
---
But here, you won't just find ramen. True to form for a worldwide phenomenon, you'll also be able to treat yourself to dishes even seasoned ramen veterans might be hard pressed to find anywhere else. Signature salads, fried chicken wings, wasabi prawn guacamole. Not to mention an extensive drink menu, as expected from an establishment capable of keeping salarymen happy (a special kind of white-collar Japanese citizen that can sink some proper grog at the closing of the business day). Ippudo really does stand to be in its own class.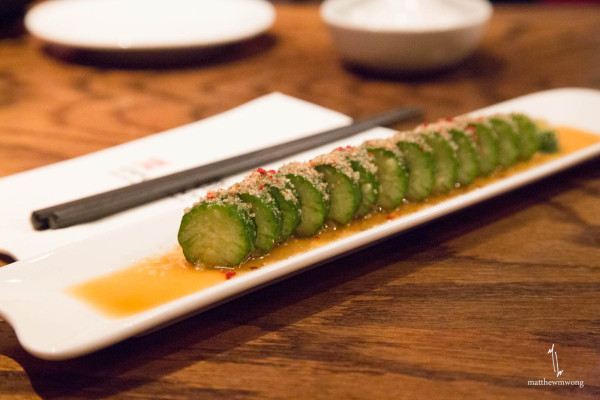 "We want customers to sit down, relax and have an enjoyable meal," says Alvin Gani, manager of the Melbourne location. "Being Japanese isn't just about the language – it is the service, the attitude."
Right you are, my man. Right you are.
Ippudo's Melbourne location is now open at Shop 18, Artemis Lane, QV, Lonsdale Street, Melbourne. Trading hours of 11AM to 10PM Sunday through to Thursdays, and 11AM to 11PM Fridays through to Saturdays. Head to the site here for more details.