KFC has revived an iconic menu item with an all-new twist in the limited-edition Pizza Double.
Featuring two spicy Zinger fillets in lieu of a traditional bun, two slices of pepperoni, the crucial slice of cheese, as well as Italian-inspired pizza sauce, this one is best enjoyed without any eye contact from fellow human beings (or eye contact from your own reflection).
"After making a delicious first impression on Aussies ten years ago, we're excited to bring back the iconic Double with a mouth-watering pizza twist," says Kristi Woolrych, Chief Marketing Officer at KFC Australia.

RELATED: The World's First KFC Hotel Is Opening This Month
---
---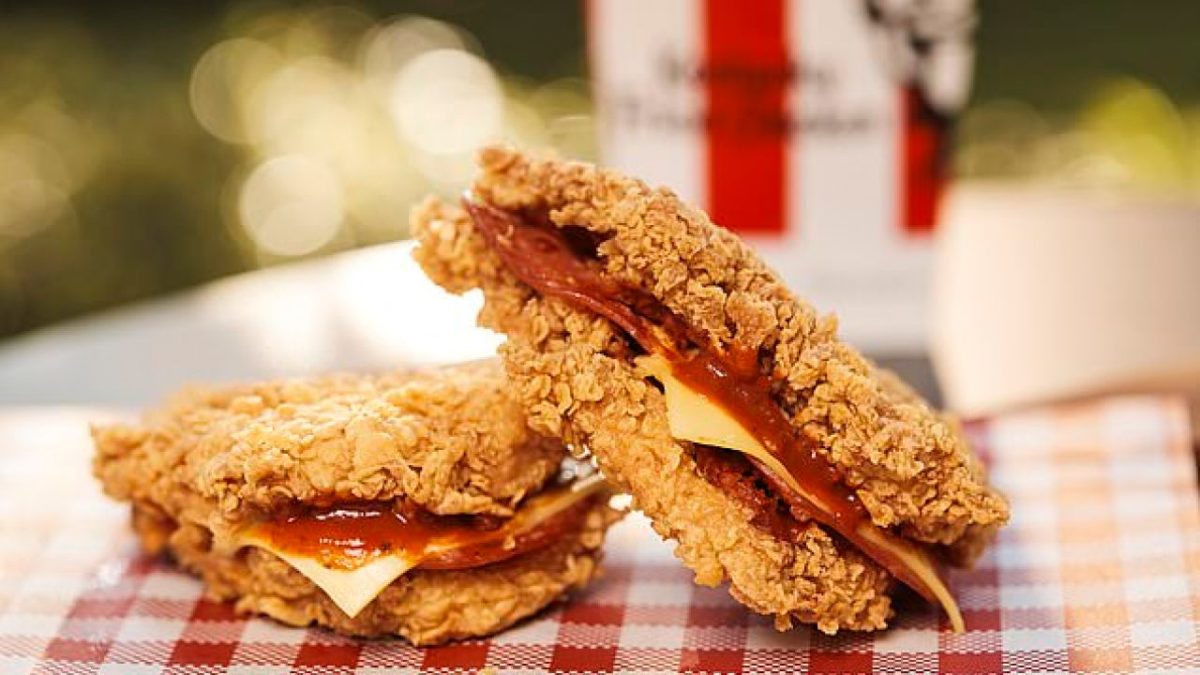 "The Pizza Double is the perfect treat for those who love the best of both worlds, so we know fans of the original will go wild up for this level up."
"Long-time fans of The Double know that this beauty doesn't hang around for long though, so don't miss out this time around as we can't say when it'll be back again."
The Double, of course, has previously graced the Colonel's Church with its presence all across Australia in a slightly different form. Similar to what we've been gifted on this day, it involved two Zinger fillets and cheese – sandwiching a golden hash brown and tomato sauce between the fried chicken component instead of pepperoni slices and pizza sauce.
The Pizza Double will only be available at KFC from now until October 4th – and can also be ordered through the KFC app for delivery. We won't judge if you don't…