If you're interested in upping your status to the master of the grill this summer, you'll no doubt need the right tools for the job. Assuming you're willing to put in the time and effort, the Traeger Pro 575 Pellet Smoker is — quite possibly — your solution.
I've had the pleasure of giving this little ripper a go over the past month, pushing it to its limits and trialling various proteins, veggies, and even desserts. All to gain a comprehensive understanding of what introducing a smoker to my cooking routine truly offers my life.
Granted, I didn't pay for my Pro 575, but I was gifted it for the purpose of this review. This is not to say that I won't be looking at the shortfalls of the kit. More so to disclose for those reading along.
So strap in for a top-to-bottom rundown on Traeger's entry-level pellet smoker.
Traeger Pro 575: Pros & Cons
Traeger Pro 575
PROS
Versatility
Product design
Build quality
Temperature control
Convenience
App integration
CONS
Quite heavy
More expensive than other smokers
Can be a chore to clean
$1,599.95 at traeger.com/au
Design & Build Quality (Score: 18/20)
The Traeger Pro 575 offers the classic Traeger barrel-shaped design that'll spruce up any outdoor set-up. At around 55kg, it's definitely not a light piece of kit, but the weight means sturdiness, and the powder coat exterior adds to its aesthetic appeal while making it tough enough to handle all seasons.
The out-of-the-box set-up was simple (once I'd lugged it up the 30 stairs to my apartment), taking me only four beers worth of time to complete. With clear instructions, I had it up and running on a prime cycle in under an hour.
As someone new to smoking, this whole process seemed daunting at first. The noise of the fan and the amount of smoke (obviously) had me concerned initially. I was, however, reassured by the app that it was business as usual.
Pro Tip: Take your laundry inside before getting started.
Performance (Score: 20/20)
The heart of the Traeger Pro 575 lies in how it performs, and it does a pretty damn good job.
Like most of the Traeger range, the Pro 575 uses wood pellets to generate its smoke. The pellets are fed through the hopper throughout the cook, ensuring a consistent temperature.
Honestly, pellets aren't a fuel source that I'm all too familiar with, though I've grown a genuine appreciation for their convenience, consistency, and versatility. If you're new to pellet cooking, this guide is extremely helpful.
I've tried experimenting with a few different pellets across various meals I've made so far. Along this journey, I've found that Traeger's Signature Blend is versatile enough to get the job done in most cases. Hell, I even made ANZAC Biscuits (or a variation of them) using The Signature Blend.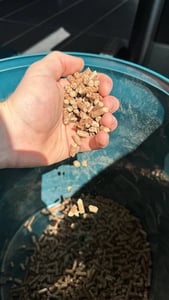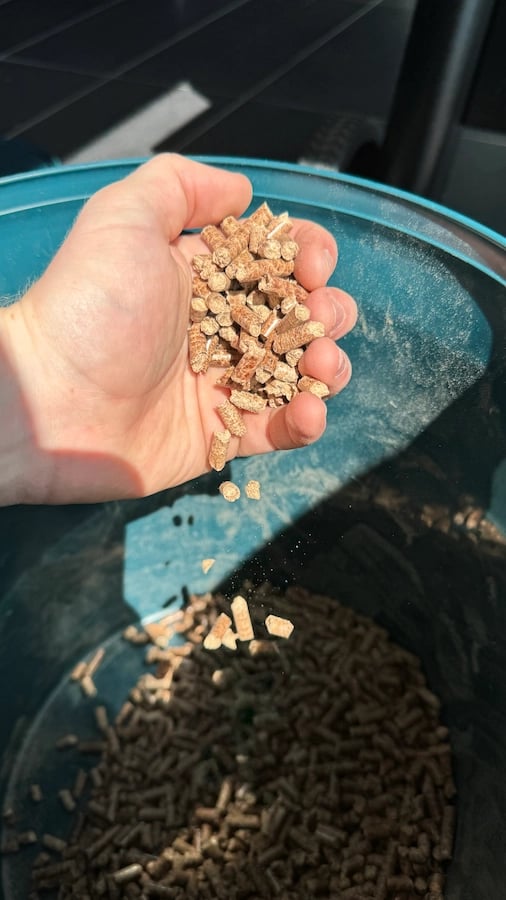 The digital temperature control makes setting the correct cooking temperature easy and sticks to it like glue.
Whether you're cooking low and slow or searing something hot and fast, this smoker can seemingly handle it all. On top of this, you can set the temperatures and monitor your food from your phone via the Traeger app. That's just plain cool.
One of the best features I've found is the versatility of the Traeger. Not only can you smoke, but you can sear, bake, and roast all in one unit with this workhorse. It's like having a Swiss Army knife for outdoor cooking.
On top of all of this, there's something special about cooking with wood, the taste, the smells, the process.
A heads up: if your food smells as good as mine, your neighbours will engage with you and (like mine) probably purchase a smoker for themselves. It's only a matter of time.
A Gentleman's Lunch
Beer-Can Chicken: a centrepiece that warrants no introduction. This has got to be my most frequented recipe on the Traeger. It's just damn delicious.
I followed this recipe, making some adjustments along the way, served alongside homemade fries and a fennel & dill slaw for a ripping complement to a UFC main card with mates.
What was great about this one, was how fast it all came together. I wasn't stuck outside monitoring, basting or worrying about the chook.
The Traeger's speed to temperature here guaranteed I didn't miss a beat, and the quick recipe ensured I was serving up plates well before Bruce Buffer's infamous "IIIIIIIT'SSSSS TIIIIIIMEEEEE."
I love the idea of doing an overnight smoke and perfecting a brisket, or some other large chunk of meat, but realistically, more often than not, I'm cooking in a rush. After all, the fight's about to start.
Beer of Choice: White Bay (Sunny Pale Ale).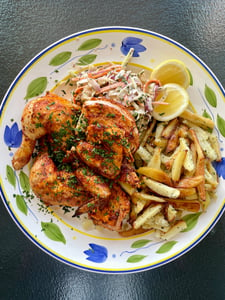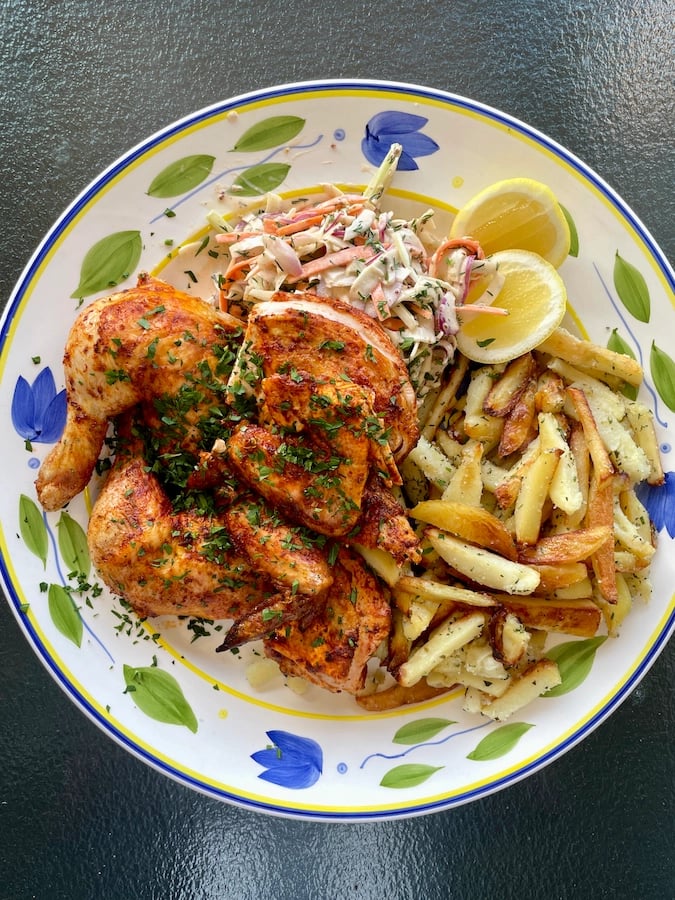 Ease of Use (Score: 20/20)
Before I got my hands on the Traeger, I was under the impression that it was going to be an overly complicated barbecue. Not the case at all.
Even if you're not a seasoned smoker like yours truly, the Pro 575 is undeniably extremely user-friendly. Smoking is an intimidating process to dive into as a beginner, but it's made a hell of a lot easier with the intuitive design of the kit and the support provided in the Traeger app.
From set-up to shut-down, the whole process is relatively straightforward, which surprised me. You load up the hopper with your pellets of choice, set your temp, and hit ignite. It's really as simple as that.
The unit handles temperature maintenance; all you have to do is ensure you have enough pellets on hand. The hopper can hold about 8kg of pellets, so you won't be running back and forth to refill it during long cooking sessions, although monitoring them is definitely something you'll want to be conscious of.
It even has a "keep warm" mode, handy for keeping your food at the perfect serving temperature until you're ready to dig in.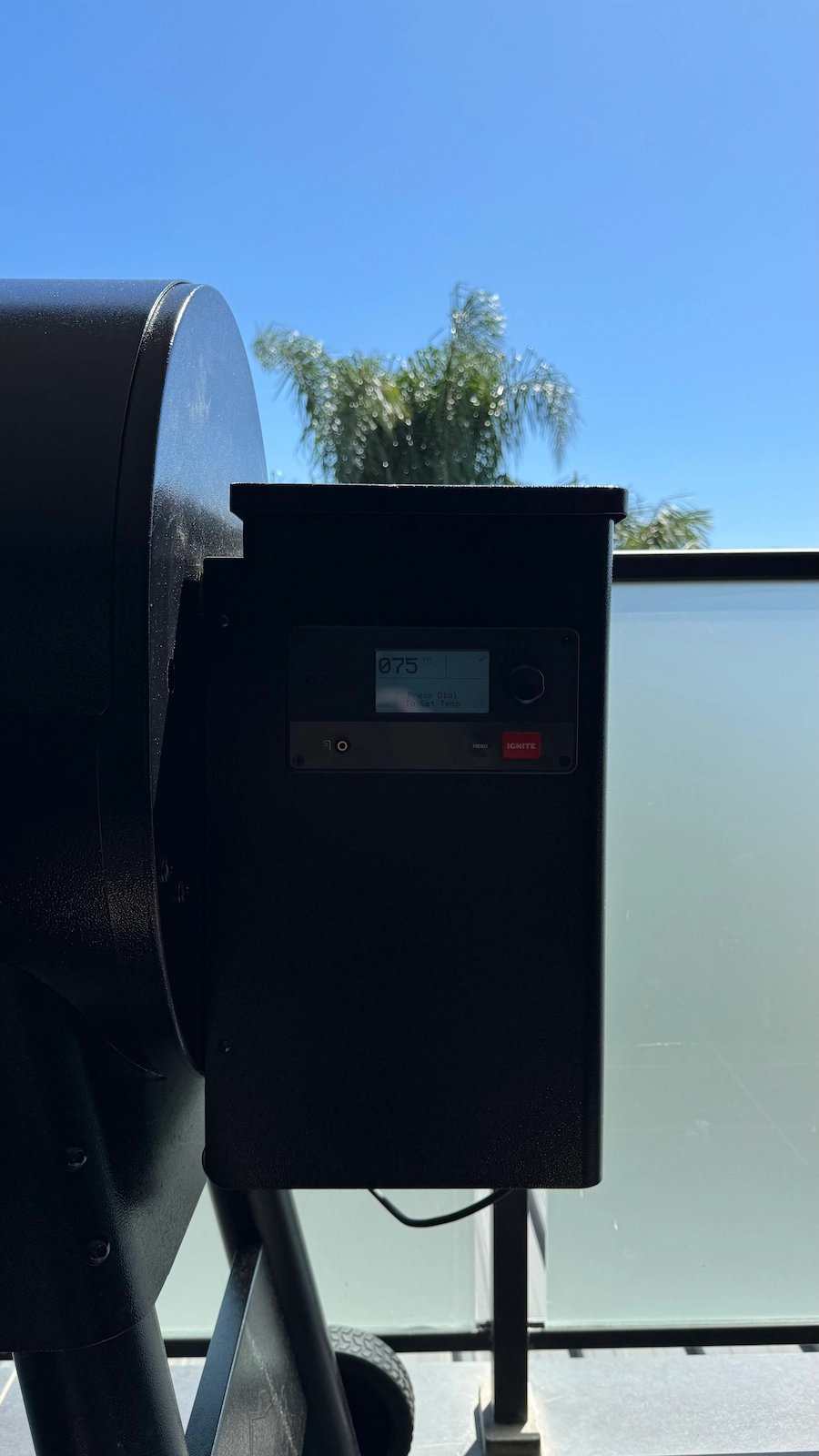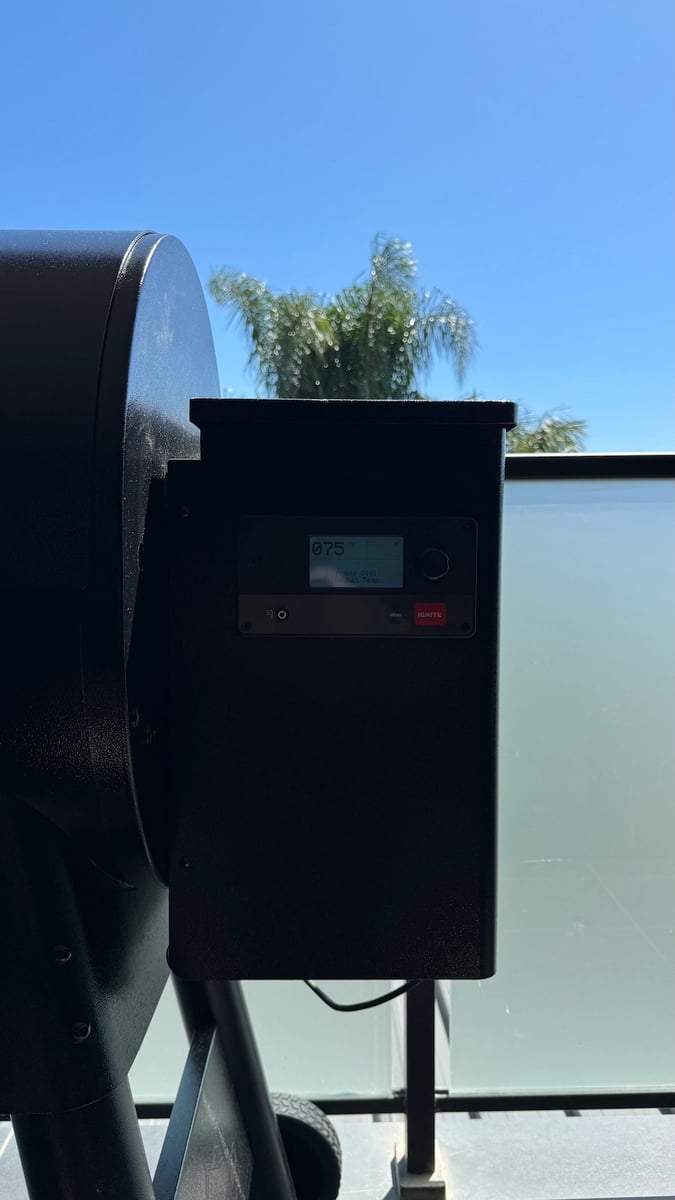 Steak Night With The Missus
Nothing beats it. I've been cooking steaks for years, trialling many techniques along the way. The reverse sear isn't one I would say I've perfected, but it was something I was excited to have a crack at on the Pro 575.
I've had a go at this dish a couple of times now and I couldn't be happier with the results I'm getting.
Two rib eyes (bone-in), roasted spuds and lemony green beans — all done on the one grill.
Being able to quickly change temperatures for the reverse sear, stack the grill with multiple items at once, and leave the sides on the "keep warm" function while the steaks rest has made this whole recipe an absolute thrill.
It's like having a personal sous chef.
This has quickly become a favourite for at-home date nights and I don't see that changing any time soon.
Wine of Choice: Wynns Coonawarra Cabernet Sauvignon 2021.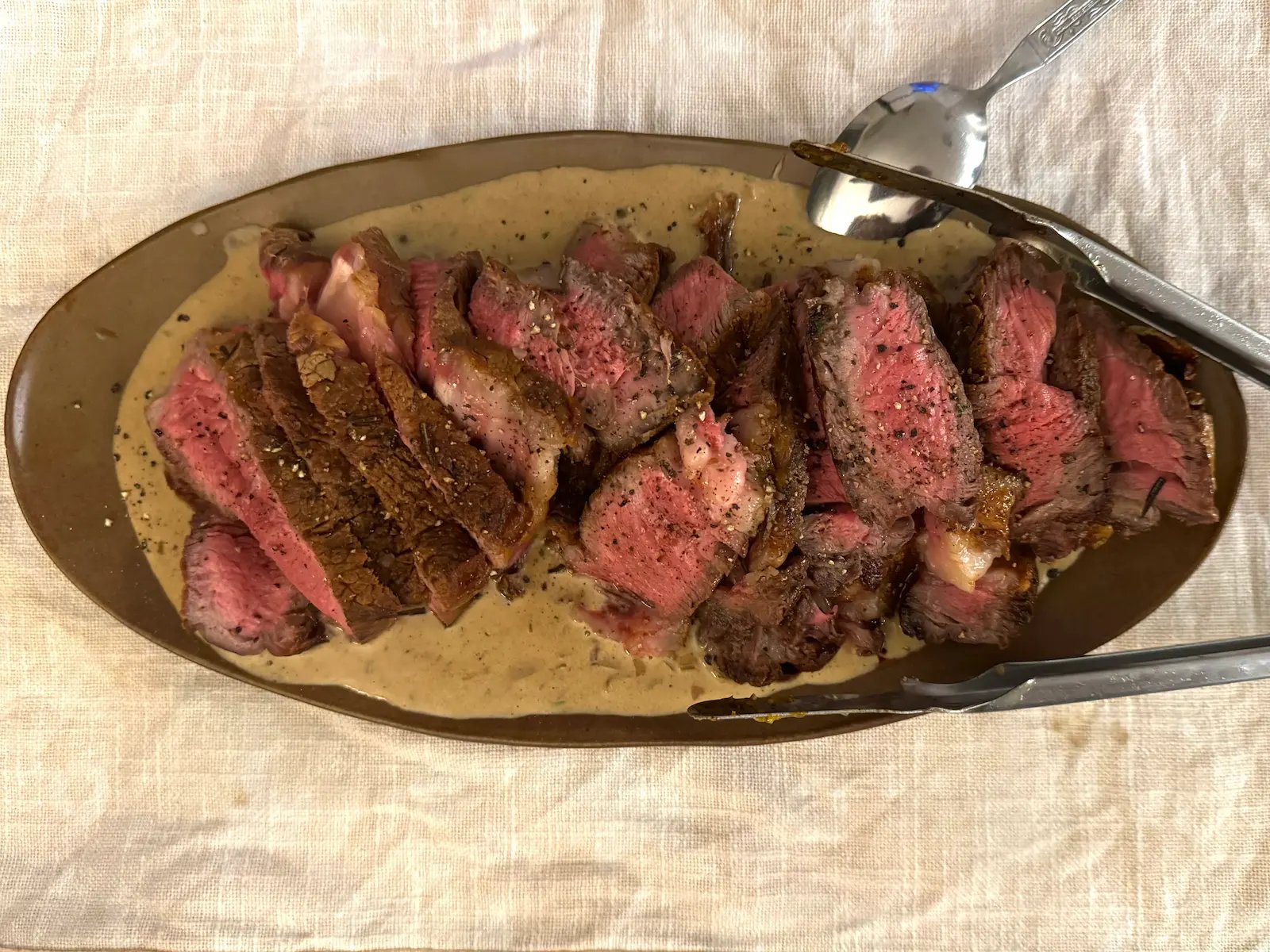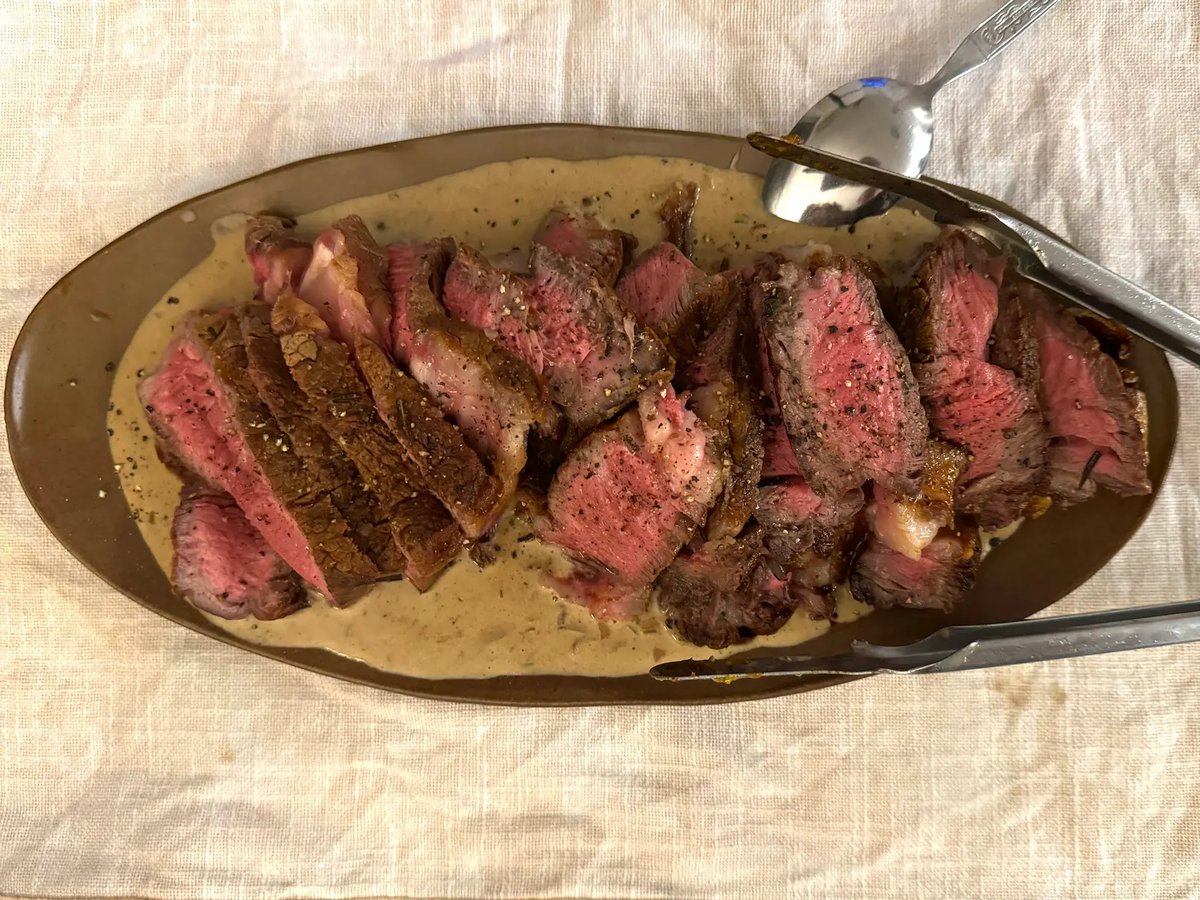 (Side note: If you're looking for some inspiration on Traeger techniques or just keen to scroll aimlessly through cooking videos like me, check out Ronny Joseph Lvovkski's content.)
Maintenance & Cleaning (Score: 16/20)
Cleaning up after using the Traeger Pro 575 is a relatively smooth process.
The drip tray and grease bucket make it easy to catch drippings and grease, and removing them is simple enough. The grill grates, coated with porcelain, are also relatively easy to clean with a standard grill brush.
There is some upkeep involved here to prevent any danger from arising. You'll need to clear out the ash from the firepot every so often, and thoroughly cleaning the interior can be a task. But you should be right with a good quality vacuum and some elbow grease.
Price & Value (Score: 18/20)
At $1,599.95 it's not the cheapest smoker on the market. But it is an investment worth considering if you're serious about developing your cooking capabilities.
It all adds up when you factor in the quality, versatility, and performance.
Think of it as an investment in your skillset and your ability to host memorable feasts.
Final Verdict (Score: 92/100)
All in all, the Traeger Pro 575 is a solid choice for the cooking enthusiast.
This smoker has consistently delivered impressive results for me, and I've really tried to challenge it. From a boys' lunch to date night, the Pro 575 has got it all under control.
Whether you're keen to get started in the art of smoking, looking to enhance your grilling, or simply eager to add a bit more kit to your backyard setup, the Pro 575 is for you.