After a long, dull winter spent in lockdown, Australians are (understandably) keen to hit summer hard by having some mates over for a BBQ at every available opportunity. It really is that simple, blending the time-honoured ingredients for a good time in the blazing summer sun: hot food, cold beer, and A-grade banter. In perfect timing for this impending period of responsibility-free relaxation, the kings of cold beer over at VB have linked up with Weber to create a grill that was made to be enjoyed with mates.
The partnership between VB and Weber just makes sense. So much sense, in fact, that it's almost surprising that a beer brand whose flagship drop is nicknamed "the green grenade" wouldn't have already collaborated with a grill manufacturer whose iconic Kettle BBQ also resembles a green grenade.
In that sense, all 57cm of the VB x Weber Kettle Premium Charcoal Barbecue is a match made in sun-soaked heaven. A summer fling for the ages, between two brands who have irrevocably changed how Australian's enjoy the warmest months of the year.
---
---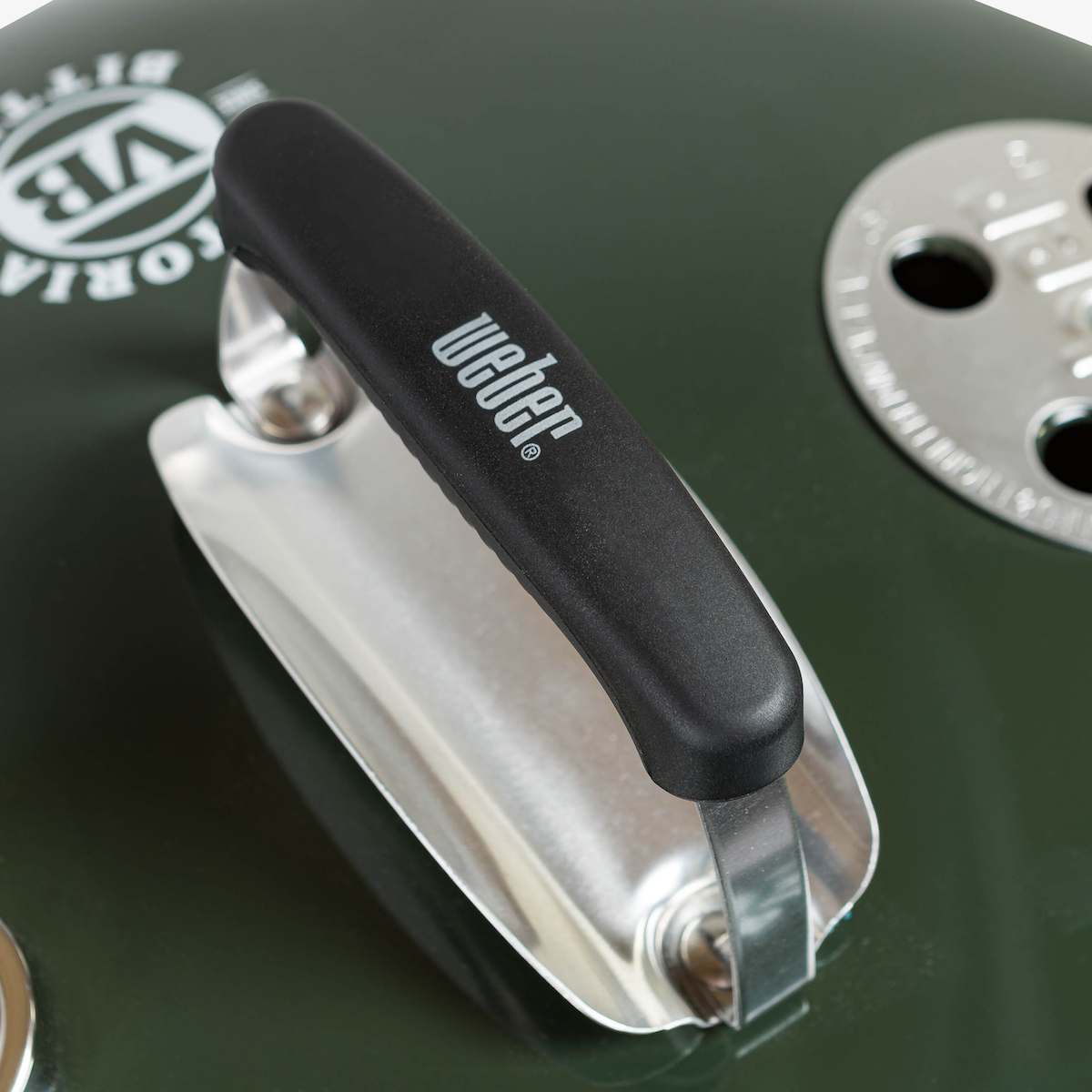 RELATED: Victoria Bitter Just Dropped A Fragrance 'Thirst. A scent by VB'
Standing 107cm tall with the lid open, this limited edition Kettle Barbecue features a whopping 2,342cm² of cooking surface, 20cm all-weather rubber moulded wheels, and a Rapidfire Fuel V-Grate where all the action happens. In many ways, it's exactly like most other Weber barbecues you've seen in backyards your whole life, but in other ways, far better.
"We are excited to partner with another cult brand like Weber, which has a significant presence around the globe," says Hayden Turner, Victoria Bitter Marketing Director.
"Weber and VB hope this new product brings people together this summer to enjoy that money can't buy knock-off feeling. Weber fans are just as passionate as our fans, which is why we can't wait to see their reactions to this new product."
"Weber, like VB, is a much-loved brand that has shaped the Australian backyard entertaining landscape for many years," explains Daniel Pike, Weber National Marketing Manager (ANZ).
"Our iconic Weber Kettle is the cornerstone of our brand and has been the centrepiece of thousands of delicious meals and moments with family and friends since 1978. We feel this product was the perfect fit for collaboration between our two brands, and I am sure it will strike a chord with fans of both VB and Weber across the country."
The VB x Weber Kettle Premium Charcoal Barbecue is currently available for $479, leaving you to organise some mates, snags, and of course, a case of green grenades.
---
---