A dating site by the name of dinky ONE has been launched catering to men with a small penis and women who prefer them. So those of you out there without the biggest of battleships will be able to ride it out vis-a-vis motion of the ocean.
Onto the matter of hard metrics (pun intended), the only requirement for fellas looking to join is to have an erect penis below the global average of 5.5 inches (14 cm). According to the dinky ONE site description:
If your penis is less than this you are eligible to join us. Remember that 50% of the male population will have a penis less than average size. That's 50% of the men in your university, the office, a night club, the train.

---

---

You and your small penis are certainly not alone and 100% of the men on this site are less than average. Also remember, men often like to exaggerate. If you hear someone saying they are 7 inches it generally means 6 or 6.5 at best.
The site also apparently caters for those afflicted with a micropenis. That's an erect length of 3.5 inches (9 cm) – which dinky ONE reassures will similarly be of no issue here.
RELATED: What Is The Average Penis Size According To Science?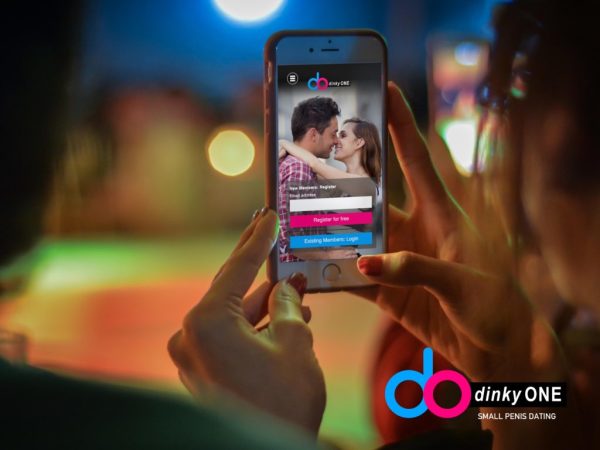 RELATED: The World's Smallest Condom Is Now Available (So Tell Your Mates)
The usual concern surrounding any dating platform – small or big penis oriented – is that it'll be nothing more than a sausage fest. Which is why the economy-sized kings out there will be happy to hear that since launch, approximately 100,000 people have joined with around 24% being female. So there is a demand for some Schmeat Lite™.
This is all obviously a sensitive issue for most. One that many would like to be treated with a bit of sensitivity (apologies for everything I've written so far… also for the pictures) and certainly with a bit of discretion.
The solution to this? Anonymous profiles and account:
---
---
If you don't want people to know you joined us today then be anonymous. The only personal information required to join is an email address and pictures are optional.

You can also opt-out of email alerts from our privacy menu. If you don't like us or find a partner you can delete you account with ine click and all data is erased instantly.
Find out more below – no judgement.