When Apple released the Apple Airpods back in 2016, the California-based company spurred what is now one of the most oversaturated markets in consumer technology. In 2022, just about every tech brand offers some truly wireless earbuds, with big names like Samsung, Sony, Bose, Bowers & Wilkins, Bang & Olufsen putting up some tough competition. Even TV manufacturers like LG and TCL have thrown their hats into the ring, vying for a slice of a very lucrative pie that is still largely dominated by Apple's current flagship earbuds – the Apple Airpods Pro. Now, with a sequel – ostensibly dubbed the Apple Airpods Pro 2 – on the way, it's worth taking a look at how Apple is attempting to push the market forward, with rumours going so far as to speculate that the new Airpods will borrow some functionality from the Apple Watch with new fitness tracking features.
Some AirPods Pro rumours so far suggest that Apple won't be rocking the boat too much with the new Airpods, presenting just an iterative update – maybe with a smoother design, better battery life, smarter active noise cancellation, more balanced sound quality, and probably a smaller charging case.
Other rumours suggest that the Airpods Pro 2 will completely rethink how we view premium wireless earbuds in general, with various health tracking features as well as a bigger focus on spatial audio as well as Apple Lossless audio (ALAC).
---
---
We won't have confirmation of the new Apple Airpods Pro 2 features until they are actually revealed, likely later this year, but for now, it doesn't hurt to speculate on what we can expect from Apple's new wireless earbuds. Beyond just strong audio and active noise cancellation.
The next-gen 'pro' earbuds will be Apple's next earbuds following the Airpods 3 and have been tipped to launch in mid-September 2022 along with the iPhone 14 lineup and some other Apple products – maybe even the Apple Watch Series 8. Apple's announcement, which should be coming any week now, may however be upstaged by Samsung if the company reveals details about the highly anticipated Samsung Galaxy Buds Pro 2 this year as well.
Whatever happens next, here are all the rumours we've managed the round-up so far with the AirPods Pro 2 release date, price, specs, features, battery life and more. From a sound-emitting case and a stemless design to advanced head-tracking and new health-tracking features, there's a lot that Apple seems to have planned.
RELATED: iPhone 14 Release Date, Leaks, Price & Rumours In Australia
---
Apple AirPods Pro 2: Everything We Know So Far – Table Of Contents
---
Apple AirPods Pro 2 Release Date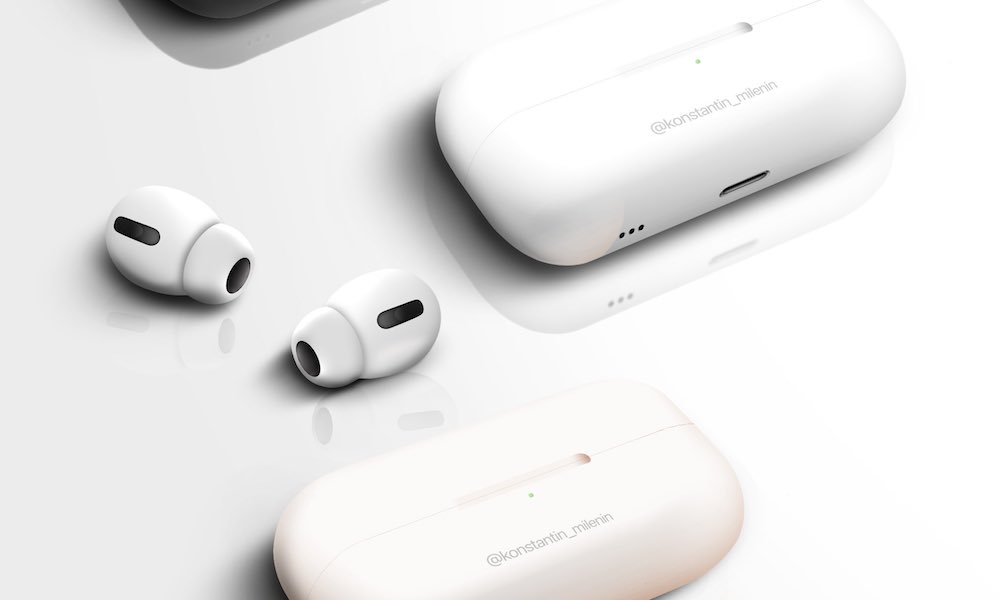 There is plenty of online talk about the AirPods Pro 2 arriving alongside the iPhone 14 lineup, which means Apple's new high-end wireless earbuds will launch around September 13th. There is, however, always the possibility that Apple will be saving the AirPods Pro 2 for a later date so they can keep their big product launches a bit more spread out. Although Apple is quite known for dropping several things all at once.
---
Apple AirPods Pro 2 Australian Price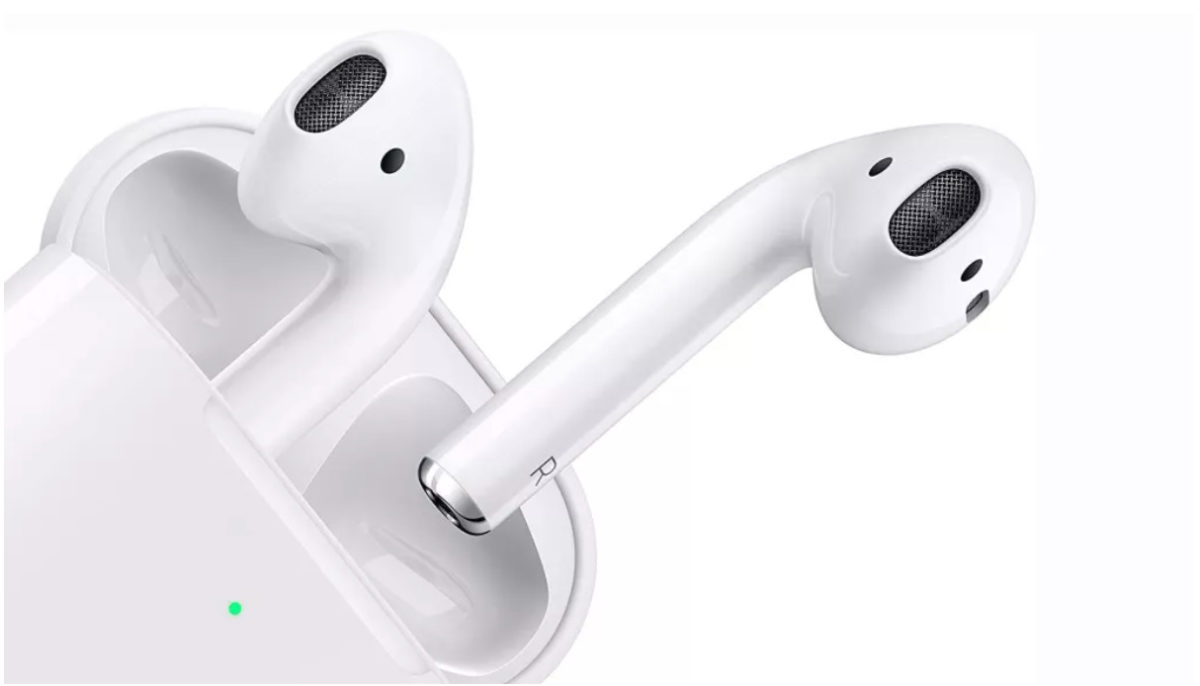 In Australia, the AirPods Pro currently retails for $249, which right now is nowhere near the highest price tag you'd be looking at for some premium wireless earbuds. The Sony WF-1000XM4 are priced at $349, while the Sennheiser Momentum True Wireless 3 earbuds retail for $399. This makes the current Apple flagship earbuds fairly reasonably priced at the mid-range.
If Apple is going to only offer an iterative update for the AirPods Pro 2 then it's more than likely the retail price will fall closer to the original Pro buds, give or take around $50. Although if Apple decides to reinvent the wheel and include health tracking features as well as spatial audio then it's more than likely Apple could justify charging much more than the originals.
---
---
When the AirPods 3 were released, they only cost slightly more than the AirPods 2, with the difference being around $30. Considering this, it's more than likely that the AirPods Pro 2 will cost around the $300 mark in Australia.
Interestingly enough, there are rumours started by reliable analyst Ming Chi-Kuo that Apple will actually discontinue the AirPods Pro when the Pro 2 earbuds are released. This would go against what has happened in the past – the AirPods 2 are still incredibly popular, and much cheaper than they used to be.
Other rumours suggest that Apple could actually release two different versions of the AirPods Pro 2 earbuds. The regular version, which as above may be around $300, and an AirPods Pro Lite model that will be priced around $200 and compromise on certain high-end features to cut costs.
---
Apple AirPods Pro 2 Design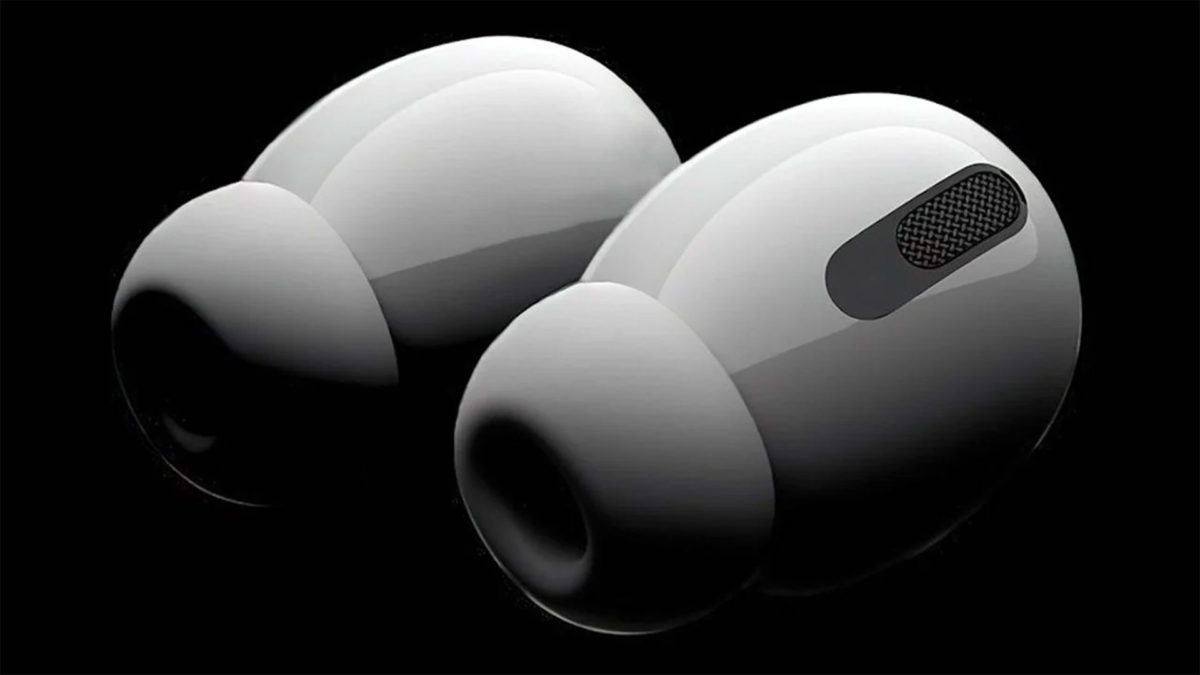 When the original AirPods were released, Apple was subject to plenty of ridicule. Although the company wasn't the first to debut truly wireless earbuds – that distinction belongs to a Japanese company with the Onkyo W800BT released in 2015 – many people found the design a bit too weird.
The stems awkwardly flowing out of the ears, the likelihood of one bud falling out of the ear and being lost forever (which happens, often) and the awkwardly bulky charging case – needless to say, the AirPods design took some getting used to.
Now people love them. To the point where whenever Apple AirPods Pro deals go live on Amazon – which is rare – they sell out in an instant. These wireless earbuds are now as much of a status symbol as they are just some highly dependable, great-sounding earbuds.
While many people – including myself – are still not fans of the stem design, there are many earbuds on the market now that look much better, slicker and more stylish than the AirPods Pro.
So will Apple attempt to address this by overhauling the Apple AirPods design? Rumours from Bloomberg's reliable Mark Gurman seem to suggest that the company wants to give the AirPods Pro 2 a smaller profile by eliminating those divisive stems and presenting a more rounded shape like the Samsung Galaxy Buds, Google Pixel Buds and Sennheiser Momentum True Wireless 3 buds.
---
---
That being said, there are counter rumours from MacRumours that suggest the AirPods Pro 2 will be getting a similar design to the current AirPods Pro. This, however, seems a bit unlikely considering Apple has stuck with the stem design for far too long – a stubborn choice that has seen other tough competitors like the formidable Sony 1000-XM4 take the lead in discussions about the best wireless earbuds.
On the other hand, a small format is difficult to balance against the need to stuff extra features into each earbud. The noise cancellation software, microphones and wireless antennas need somewhere to go, which is why the stem design is popular as it helps spread out the electronics with more surface area.
We should be seeing a small charging case for the AirPods Pro 2 earbuds. Allegedly the first leaked images of the product show that the AirPods Pro 2 will indeed still be keeping the stem design but the case will be very different, with a hole meant for attaching a lanyard and some speaker holes at the bottom of the case that works with Apple's "Find My" feature so the case can pay a sound in case you think you've lost it.
---
Apple AirPods Pro 2 Specs & Features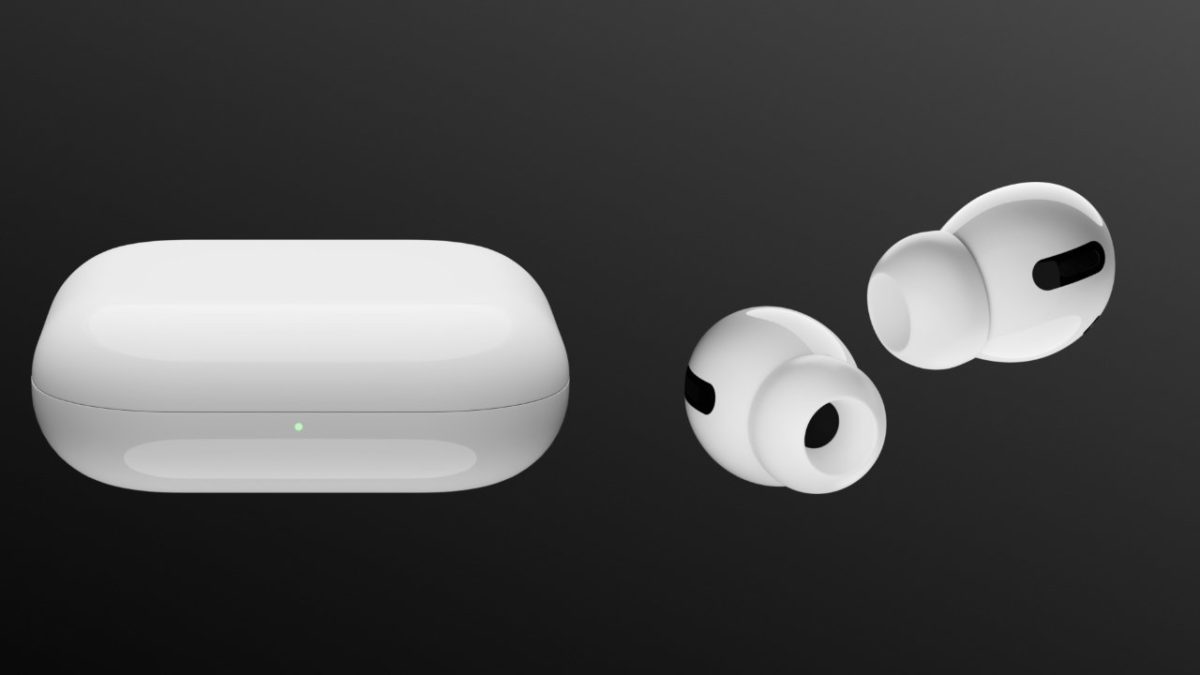 I've already talked about how Apple might see this as an opportunity to once again act as a pioneer to really push the wireless earbuds market further. And it seems there are many rumours that point towards the AirPods Pro 2 actually placing a great deal of focus on specific sensors that could give the earbuds a similar exercise tracking functionality to the Apple Watch and iPhone.
Upgraded sensors would mean that the AirPods Pro 2 would try and refine what Amazon is already doing with the Amazon Echo Buds 2. That is, track steps, duration, calories burned, and distance travelled. Using sensor data and fitness tracking software would give the AirPods Pro 2 a significant edge over the competition, making use of two sets of sensors to work in unison with an iPhone and Apple Watch for more accurate tracking.
This builds upon the current AirPods Pro, which uses accelerometers and gyroscopes to measure some degree of exercise data and complement an Apple Watch and iPhone.
Other rumoured features include better compatibility with Apple AirTags, more control over active noise cancelling with a more nuanced transparency mode, and a "conversation boost" mode that assists those with mild hearing loss – acting as somewhat of a hearing aid.
Other rumours suggest that future AirPods could actually better recognise a user by the shape of their ear canal, offering a more targeted and individualised experience. This could have a number of applications such as automatically switching to preferred audio profiles based on the user. Although it's unlikely most people would be sharing their AirPods with others.
---
---
A report by DigiTimes suggests that the biometrics sensors within the AirPods 2 will work in tandem with other components included within the buds, possibly paving the way towards even deeper health tracking features like a heart rate monitor and temperature sensors similar to what we'll be getting with the next Apple Watch.
However, this is unlikely. Reports by Gurman have already shut down these rumours, saying that although there was definitely been internal discussion, the Apple AirPods 2 will not be getting temperature and heart-rate sensors. Although it may not be too difficult to implement these features as long as there are new ambient light sensors, which have been used before by the likes of Samsung to monitor heart rate via earbuds.
Some Apple AirPods 2 rumours suggest that the earbuds will come with a more nuanced self-adaptive noise cancellation feature to better take advantage of smart processing, with what is likely the H1 chip, to adjust ANC automatically based on context. This could rely heavily on the microphones and how well they perform when isolating voice from background noise, which also determines call clarity – an area many wireless earbuds still fall short on.
ANC may also use a feature similar to what Sony does for their over-ear headphones. While Sony calls it speak-to-chat, Apple will obviously have to use a different term to market the feature. Essentially it toggles between ANC and transparency mode when the speaker's voice is heard, or a code word has been uttered. This would make it much easier to move through the world with these earbuds in and still have conversations such as ordering coffee or catching up with a mate.
If Apple does decide to use the H1 chip in the AirPods Pro 2, which is likely, we could see numerous benefits to features such as lower audio latency for better gaming and media consumption, more efficient battery management, and more stable connectivity using what I'm going to assume is Bluetooth 5.
Finally, it appears Apple may use advanced head-tracking to offer more accurate spatial audio for an immersive soundstage and a more theatrical experience. This could also have some other surprising benefits, such as telling you when your posture is misaligned if you've been trying to correct it, or other functionality that's typically reserved for Apple Fitness+.
RELATED: iPad Air 5 Review – Perfectly Fine If You Don't Need The Pro
---
Apple AirPods Pro 2 Sound Quality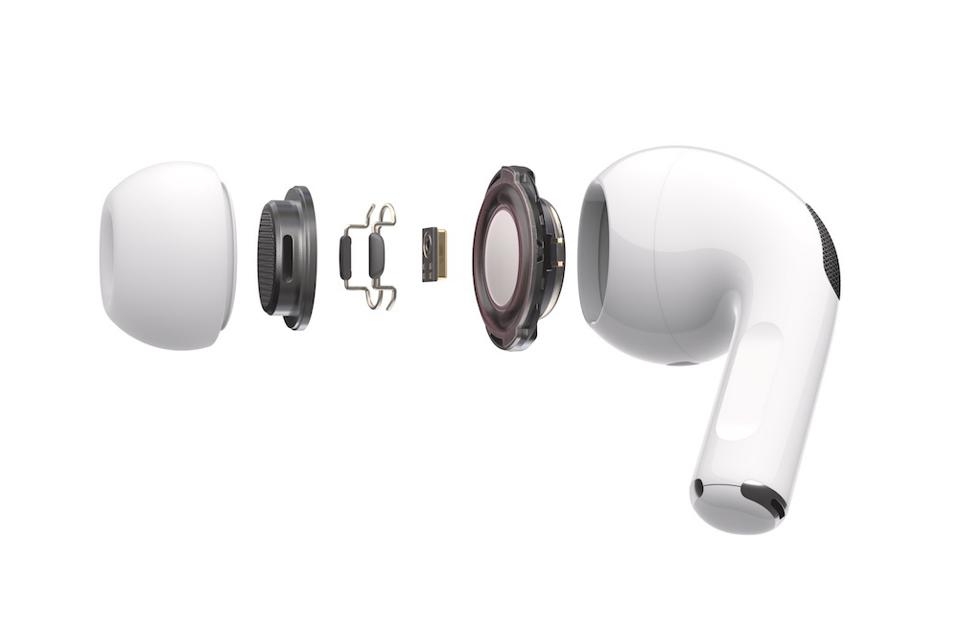 The biggest news about the potential AirPods Pro 2 sound quality is a lossless audio codec, which would theoretically allow music to be streamed to the earbuds at a much higher quality without having the trim down the bitrate for the sake of Bluetooth. How Apple will achieve this is anyone's guess, but there has been plenty of speculation surrounding the inclusion which could give Apple a huge leg-up over the competition. This could also be an exclusive feature for Apple Music since Apple always likes to lock users into its ecosystem exclusively.
---
---
Leading digital publisher for tech Tom's Guide seems to think this is a strong possibility, although others are much more sceptical.
---
Apple AirPods Pro 2 Battery & Charging Case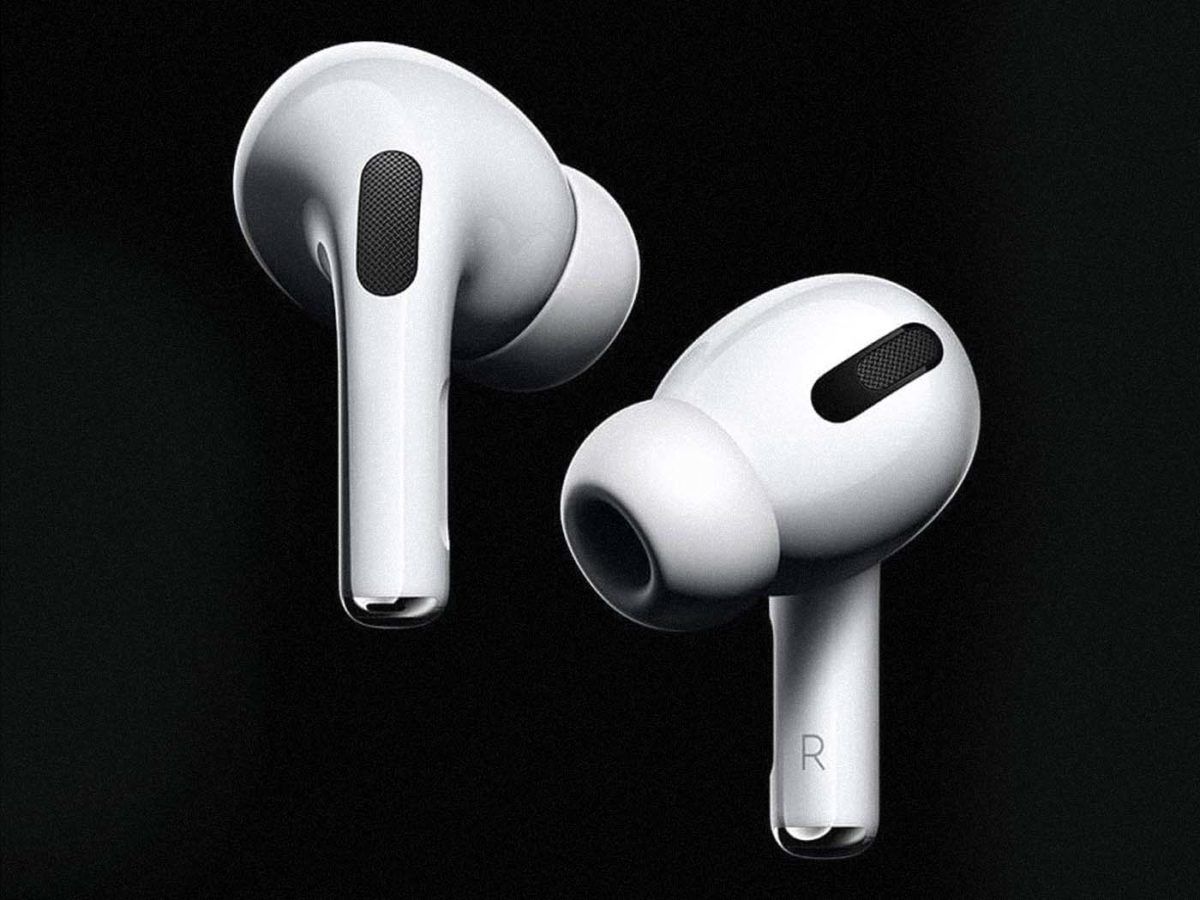 The existing AirPods Pro are capable of a battery life that can push just over 24 hours in total, with 4.5 hours in the pods initially and an additional 19-20 with the charging case. While that's impressive, it's far from market-leading anymore and only having 4.5 hours before needing to stick these into a charging case can get annoying.
If Apple uses the H1 Chip then it's safe to expect better battery management. That means even those who constantly have active noise cancellation turned on could expect something a bit more up-to-date with much better battery life.
Much like the iPhone, Apple still insists on using a lightning port to power the charging case. There has plenty of talk about the company switching over to USB C eventually, but according to current iPhone 14 rumours, that won't happen this generation. At least where the phones are concerned.
Some seem to think Apple could finally be making the switch over to the more accessible and reliable USB C port for the AirPods Pro 2. This would make headlines, even though it might not seem like that big of a deal that those who aren't incredibly granular and specific when it comes to consumer tech.
---
Apple AirPods Pro 2 IP Rating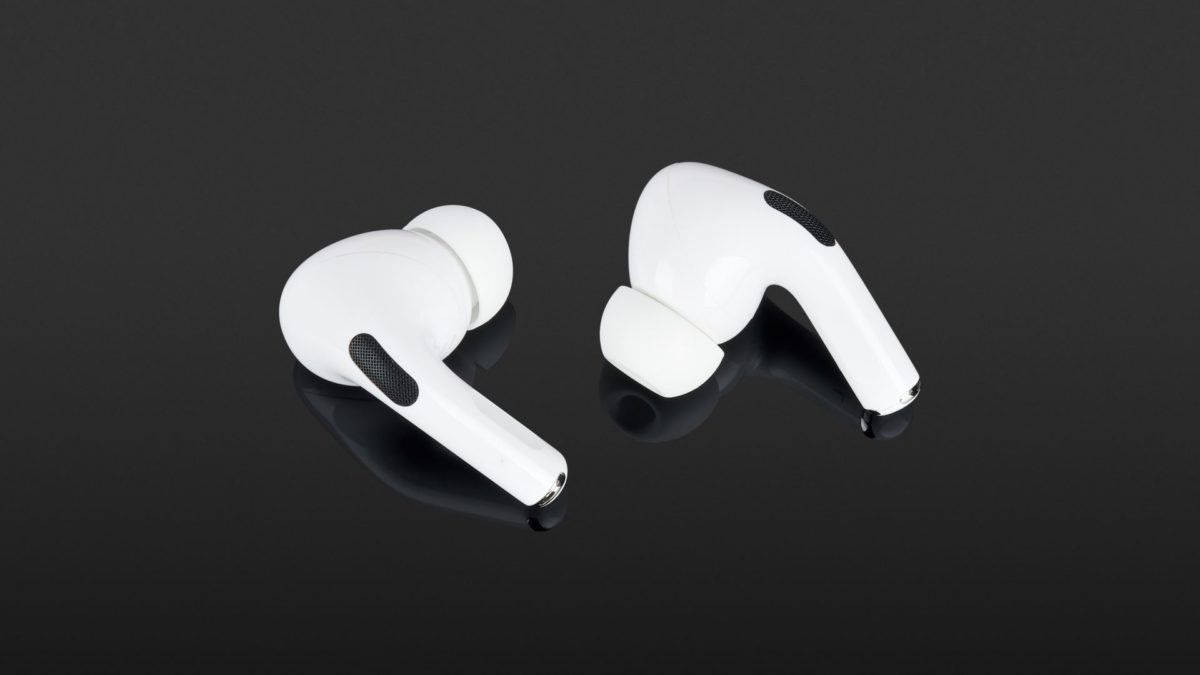 Finally, I wanted to touch on the IP rating for the Apple AirPods 2. One reason I tend to gravitate towards other brands for earbuds right now is that Apple is still far behind when it comes to water protection. The AirPods Pro only has an IPX4 rating, which is really low when compared to what else is on the market right now.
Granted, my favourite wireless earbuds – Sony WF-1000XM4 also sport just an IPX4 rating but sound much better. Wireless sports earbuds tend to have higher IP ratings to better protect against sweat, water and dust, but lifestyle buds tend to not really care when it comes to this. IPX4 does not denote any significant waterproofing, it only means that the buds are able to shrug off minimal levels of moisture.
The JBL Reflect Flow Pro, for example, has a massive advantage seeing as they are IP68 rated. Will Apple step up when it comes to this and finally introduce a meaningful level of waterproofing so you don't have to wince every time it starts raining? I think it is likely, seeing as there are plenty of other brands that have put Apple to shame in this respect lately. I'd say an IP55 is a fair expectation along with all the other new features.
---
---
---
Apple AirPods Pro 2 Release Date – Frequently Asked Questions
When will the Apple AirPods Pro 2 be announced?
There is a strong indication that the Apple AirPods 2 will arrive in September 2022 right alongside the iPhone 14 lineup. This means an announcement will happen around July or August. Until then, all we have is speculation.
How much will the Apple AirPods Pro 2 cost?
The Apple AirPods 2 will most likely cost only slightly more than the current Apple AirPods Pro earbuds. This means you're probably looking at an Australian price of around $300.
What are some of Apple AirPods Pro 2the features
The Apple AirPods Pro 2 will reportedly make use of more advanced health tracking features as well as spatial audio and a case that can be used like an Apple AirTag.