Apple has announced its plan this week to open the Southern Hemisphere's first 'Global Flagship' store in Melbourne's Federation Square.
For years locals have been frustrated with the lack of a central Apple store in the city centre, until it was confirmed just a few days ago that they may have now got more than they bargained for. This store will be the second of its kind outside the United States, the first being in Milan.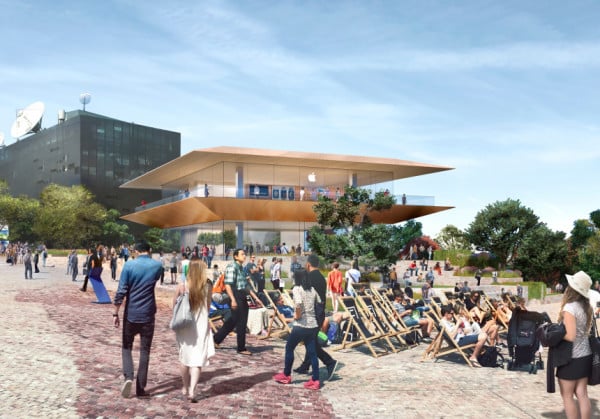 "We're thrilled to move forward in the planning process for our new home in Melbourne's Federation Square and would be honoured to call the world-class galleries and museums of Melbourne our neighbours," Angela Ahrendts, Apple's Senior Vice President of Retail, was quoted in a statement. "Apple Federation Square respects the original vision for the plaza, with a bespoke design concept and extensive landscaping bringing increased opportunities for the community to enjoy this renowned cultural hub."
---
---
The two-storey design was given approval by Donald Bates, the original architect of Federation Square.
Despite this, widespread public backlash is revolving around the primary concern that the Yarra Building will be replaced by this Apple store with little consideration of public opinion. The Koorie Heritage Trust, which operates out of this building, will have to move across the square to the Alfred Deakin Building.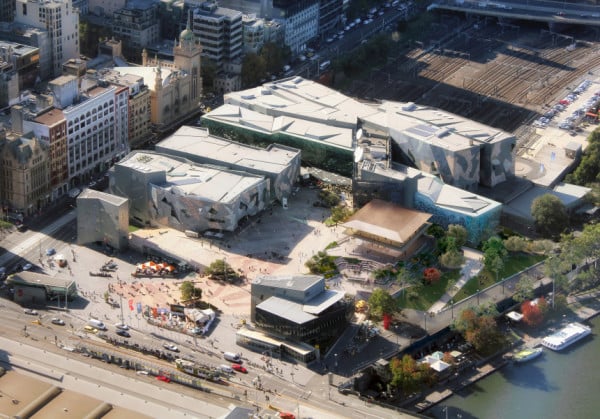 Apple's footing the bill for everything, however, in exchange for a 20-year lease. The investment is expected to bring an additional two million people to Federation Square each year. Apple's official statement says that the building will feature "a sculptural quality, with wrap-around glass and balconies for uninterrupted city views. Metal cladding and stone flooring complement the adjacent buildings and plaza, while outside the new landscaped areas bring increased greenery and places to relax, meet and access the Yarra River and beyond."
Construction of the Global Flagship store will begin mid-2019, with opening slated for 2020.