Apple CEO Tim Cook hosted the 'Apple Special Event' overnight in the US, announcing a suite of new digital products.
Apple's recent releases were made with a North American audience in mind, which means limited consumption for little countries like us, at least for the time being. Here's a brief rundown of Apple's Special Event and what these products mean for Australians.
Apple TV+
It would be easy to just compare this thing to Netflix, but the Apple TV+ is its own strange, massive beast. Apple wants to run their own shows on the service and nothing else – for now.
---
---
Perhaps Apple's biggest selling point here is its terrific star power. The company plans to release a slew of their own exclusive shows and utilise some of the best storytelling talents in the business. These include:
Oprah Winfrey
Steven Spielberg
J.J. Abrams
M. Night Shyamalan
Some exclusive shows include The Morning Show, which will star Jennifer Anniston, Reese Witherspoon, and Steve Carrell, as well as See, a fantasy series starring Jason Momoa that takes place in a world where humans are born blind. You'll be able to download all of these shows to watch offline.
Essentially, Apple TV+ will work within the new and improved Apple TV app on iOS, Apple TV, MacBooks, and all smart TVs that can run Apple's software. By giving a very limited amount of their own shows, Apple realised they needed to offer more versatility, therefore there are also options for Apple TV 'channels' that allows users to select only the channels that they want to pay for. For example, users might only want to watch HBO shows, so that's the only channel they pay for – much like Aussie consumers would be used to with Foxtel.
https://www.youtube.com/watch?v=Bt5k5Ix_wS8
Pricing and availability for Apple TV+ will be announced later in spring of this year, with an option to upgrade to the new Apple TV app this coming May.
Apple News+
In case you haven't noticed, physical magazine sales haven't exactly skyrocketed in the digital age, and Apple is hoping to change this in their own way.
This is pretty much your standard Apple News, but on steroids. It's a subscription service that allows users direct access to over 300 of the world's best news sources and magazines. Those who choose not to subscribe will still be able to access daily top stories and a personalised feed.
---
---
National Geographic, GQ, Condé Nast Traveler, Time, and many, many more are on the list of publications made available to readers. Apple is promising an improved reading experience, including 'animated covers, vivid photography and bold typography optimised for iPhone, iPad and Mac.'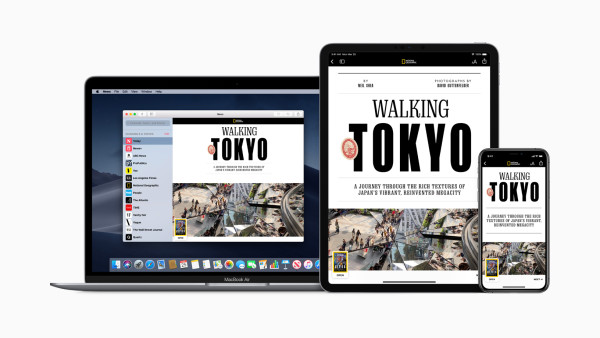 The service is available for download today in the US and Canada for $9.99 USD ($12.99 in Canada) with a one-month free trial. As for the UK and Australia, Apple News+ will be available later this year. Expect to pay upwards of $14 AUD, based on rough USD > AUD exchange rates.
RELATED: 'Apple Finally Drops AirPods 2'
Apple Arcade
Simply put, Apple Arcade is a more refined focus on the 'games' section of the App Store that is available via subscription. This means no ads and, perhaps most admirably, no in-app purchases. Like Apple TV+, Apple Arcade is employing a heap of their own talent to supposedly offer 100s of original, exclusive gaming experiences.
These games will work across platforms – from the iPhone to MacBooks to Apple TV – enabling players to pick up where they left off, regardless of the screen in front of them. Game studios in on the action include Annapurna Interactive, Bossa Studios, Cartoon Network, Finji, Giant Squid, Klei Entertainment, Konami, LEGO, Mistwalker Corporation, and SEGA.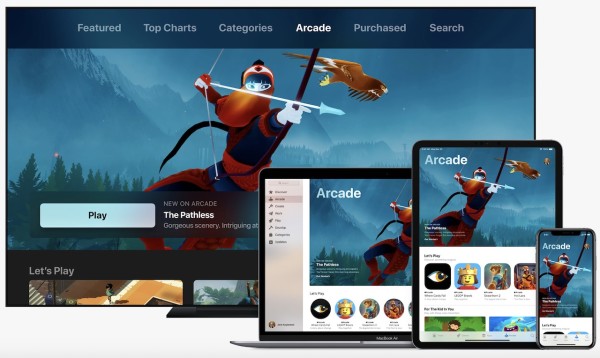 Like most things on this list, Apple Arcade will be available in Spring 2019. Pricing is yet to be announced.
Apple Card
We've included this release last on the list because it's currently of no real value to Australians. Apple has teamed up with American banking behemoth Goldman Sachs to bring their 'digital-first' credit card.
After the success of the Apple Wallet, card-free payments are all the rage and it makes sense that Apple would want to take their own cut. The Apple Card has no late, annual, or international fees. There's also a nifty 2% cashback on all purchases, as well as a 3% cashback on all Apple purchases.
---
---
Keeping up with the trend of heavier, shinier credit cards, Apple will also release a titanium version of the Card while still encouraging people to purchase digitally by only giving 1% cashback for purchases with the physical card. Furthermore, there will be no digits on the card – reiterating Apple's newly found insistence on privacy. Weirdly, the physical card doesn't support contactless payments.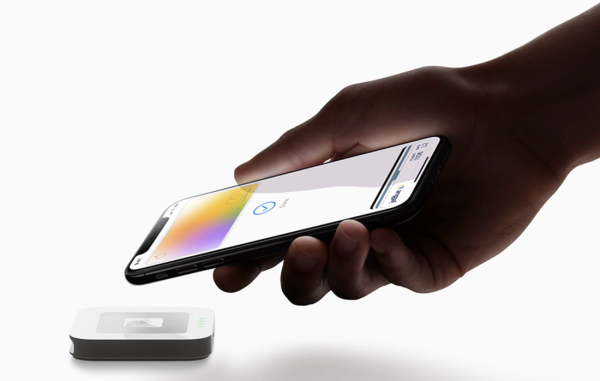 At this point, there is only a confirmed release of the Apple Card for the US. However, if all goes to plan then there's no reason Apple couldn't team up with an Aussie bank to bring it here.
Head over to Apple's website to see their official announcements of the releases.
MORE: 'The 10 Winning Snaps From Apple's 'Shot On iPhone' Competition'