Short of strapping a vacuum cleaner to your arm for more natural movements while you're sucking up dust, there aren't many options for Dyson when it comes to entering the ever-growing market for wearable technology. And yet the brand has still come up with a strange way to skirt its supposed limitations, muscling into the Bluetooth headphone market with the slightly confusing Dyson Zone, designed to make you look like a Mortal Kombat cosplayer.
The air-purifying headphones, which were announced today and will go on sale later this year, have already proven to be incredibly divisive given the design, which at best looks like a sci-fi hybrid of a facemask and some quirky Bluetooth headphones, and at worst looks like one of those harbinger-of-death contraptions from Saw… or Sub-Zero's face mask. Online chatter surrounding the Dyson Zone so far ranges between meme-level mockery and hesitant applause.
While Dyson has always prided itself on innovation, some online outlets are speculating that this could be the first product from the brand to actually flop. On the contrary, from the specs it's sounding more like the Dyson Zone could actually be one of the most valuable tech devices of 2022.
---
---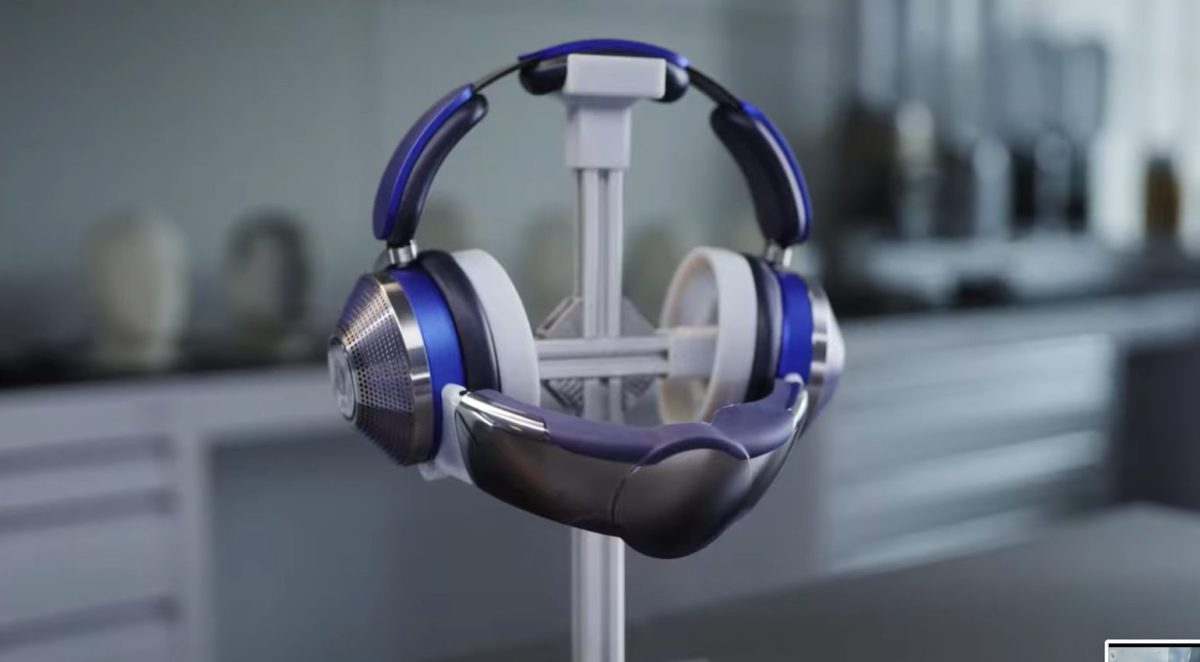 RELATED: Sir James Dyson Sells His $70 Million Singapore Penthouse At A Loss
No one who has used a Dyson fan before would deny that the firm's designers can be a bit too eccentric at the best of times. Although function is always tantamount to the brand's products, which more recently include high-powered cordless vacuums, air-purifying fans and possibly the most popular hair dryer ever made.
The Dyson Zone may look laughably silly – to put it lightly – but the concept is solid. The set of Bluetooth headphones competes with the likes of Sony, Bose and JBL, given they feature Active Noise Cancellation, but take it a step further by including an attached plastic mask-type extension that connects from ear-to-ear.
As you can see from the images, the mask fits across your mouth and makes you look like you're about to go around freezing people as haphazardly as Arnold Schwarzenegger in Batman & Robbin. Reportedly, it has taken Dyson six years and 500 prototypes to arrive at this design, which fits a motor, compressor fan and an air-purifying dual-layer filter into each ear cup.
It may seem complicated, but it's rather straightforward in the way it works. The surrounding air is drawn into the headphones through the filters, which then proceed to clean 99% of particles as tiny as 0.1 microns. This includes pollen, bacteria and dust, as well as gas pollutants like nitrogen dioxide and sulphur.
The Dyson Zone includes an FFFP2 filter, which has been included in response to the masking requirements of the COVID-19 pandemic. So even though development started well before the pandemic, the ongoing situation has obviously necessitated a few redesigns.
After the air has been filtered, the device pushes it along the inside of the visor that sits just in front of the mouth and the nose without making any contact with the skin. This creates a pocket of clean air for you to inhale, theoretically solving the ongoing, insidious problem of air pollution. The Dyson Zone could very well be a game-changer for anyone who suffers from severe hay fever.
---
---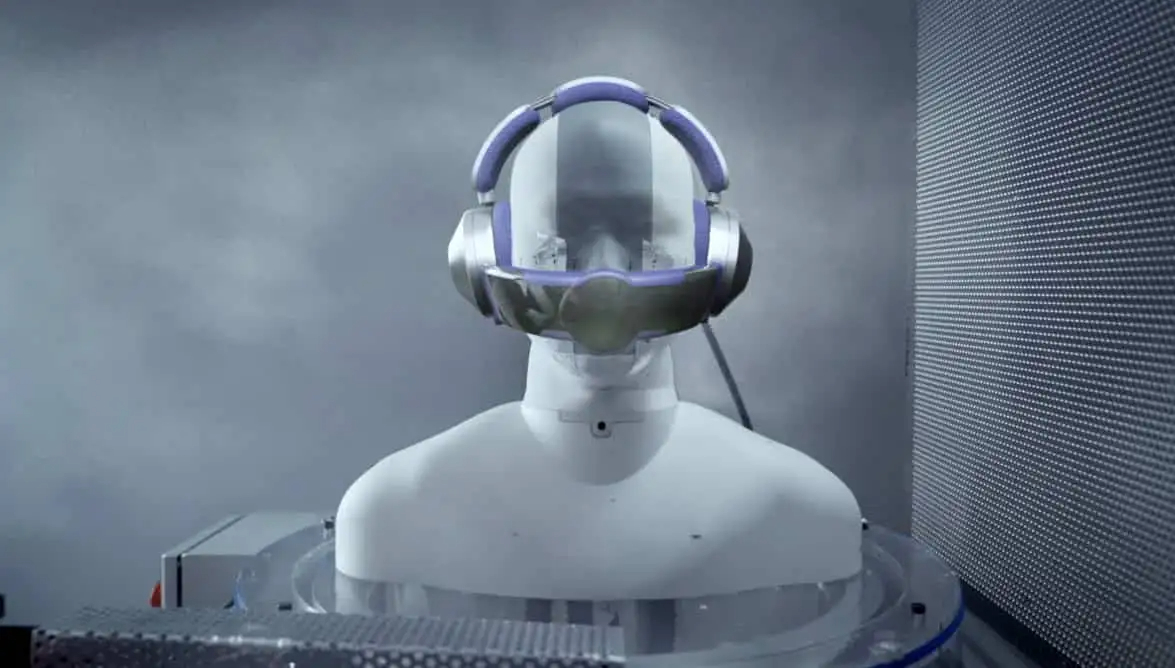 Fitted inside the headphones are sensors that detect how fast you're moving at all times so the device can adjust the airflow automatically between three intensity levels. According to Dyson, this will ensure you've got up to 5 litres of clean air per second so even runners will reap the benefits of the air-purifying tech.
The left ear cup also includes an air quality sensor to monitor real-time pollution levels which are then fed to a connected smartphone app so you know when the filters need replacing. Dyson claims that filters should last for about 12 months of use. Although that number will likely be much shorter in cities that suffer from substantial air pollution like Bangkok and Mumbai.
You'll be able to pull the visor off as well, given it has adjustable arms that are attached to the headphones with magnets. You simply need to unhinge the magnets so you can drop the visor below your chin.
As for the headphone side of the equation, Dyson seems to be banking big on Active Noise Cancellation to better align with competitors. There are three different modes for noise cancellation so you can dial in exactly the amount of ambient noise you'd like wiped from your personal audio chamber. Lowering the visor automatically engages 'conversation mode' as well, turning off ANC so you can actually go about your day.
The battery life is rather poor though. You'll get 4.5 hours at the Dyson Zone's lowest purification setting, but 40 hours if you want to cut off the air features entirely and just use them as a set of headphones. Charging happens via USB-C and Dyson claims the battery can juice up to 60% in just 20 minutes.
Dyson, which had to actually confirm the Dyson Zone announcement wasn't an April Fool's Day joke, has not yet confirmed a price for the air-purifying headphones but it's being speculated that RRP could range between $850 and $1,800 in Australia.