As the technology that drives these devices improves, it's getting tougher to narrow down on the most powerful Bluetooth speakers money can buy in 2022. The market is incredibly competitive, with brands like Soundboks, Bose, Sonos, JBL, and Ultimate Ears (UE) constantly putting out incredible, powerful, and – perhaps most importantly – loud wireless speakers for beats on-the-go.
When after work drinks kick on into a bit of a sesh, or that impromptu beach party in Sydney is in dire need for you and your Spotify playlist, there are very little tools in your tech kit as valuable as a truly wireless Bluetooth speaker.
With a bunch of brands on the market we don't blame you for not knowing where to look, or what features to invest in. If you're anything like us, you'll reach for a speaker that has a super strong battery life, is durable, is waterproof, and can expel excessive amounts of sound (nobody wants a weak bass).
---
---
With various sizes and aesthetics to suit your needs, we've eliminated the stressful search and review, compiling the best of the best in the roundup below, from powerful supersized Bluetooth speakers to ones that punch well above their weight and are equally valuable when it comes to outdoor adventure – take them on hikes, plant them on the beach, or stand them by the pool; versatility is built into these bad boys.
RELATED: Best Wireless Sports Earbuds To Buy [Brand & Buyers Guide]
Our Favourite Bluetooth Speakers In 2022
---
JBL PartyBox 310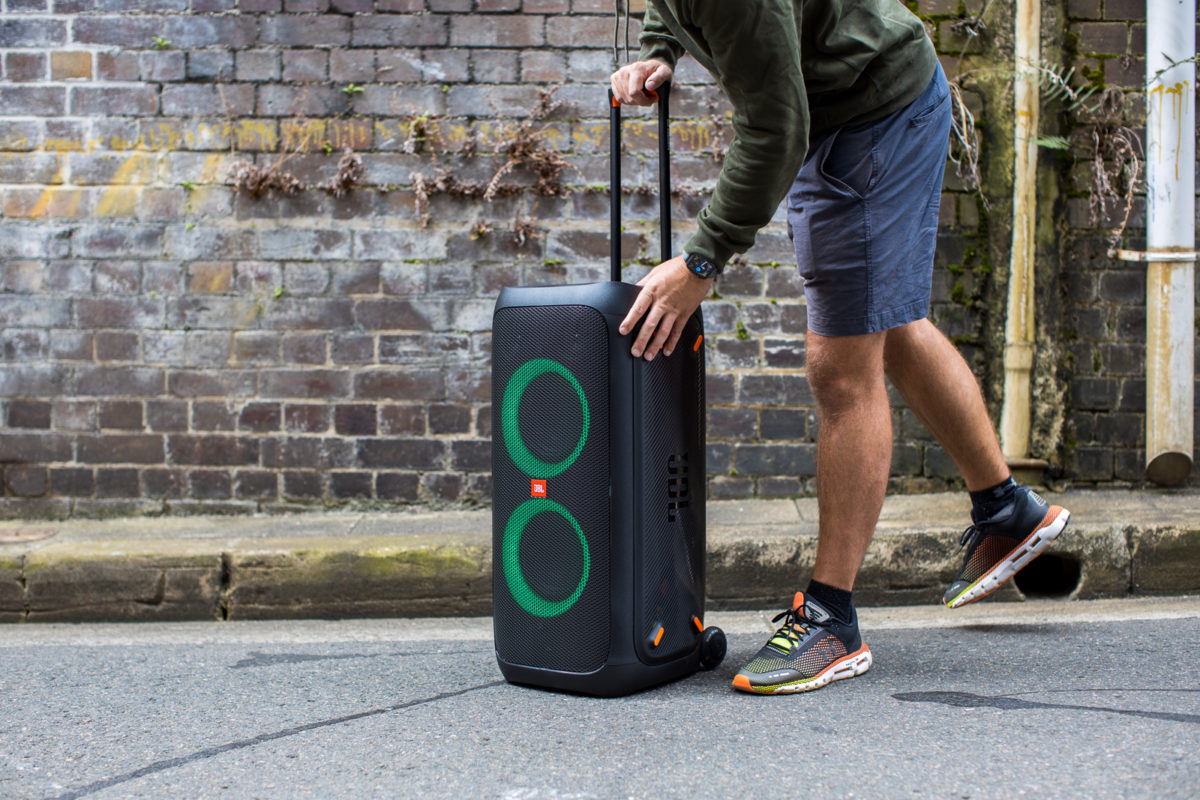 If you have to go for just one Bluetooth speaker on this list, you're likely going to want to narrow in on this beast. JBL is known for producing party-minded speakers, and the JBL PartyBox 310 validates that reputation ten-fold. It improves upon the legendary PartyBox 300 in every way, still with the highly customisable light show and ability to absolutely tear listeners a new one with the bass. There's also built-in dual microphone and guitar inputs for when you want more than just a loud, 240-watt party, but a full on karaoke session.
---
Soundboks (Gen 3)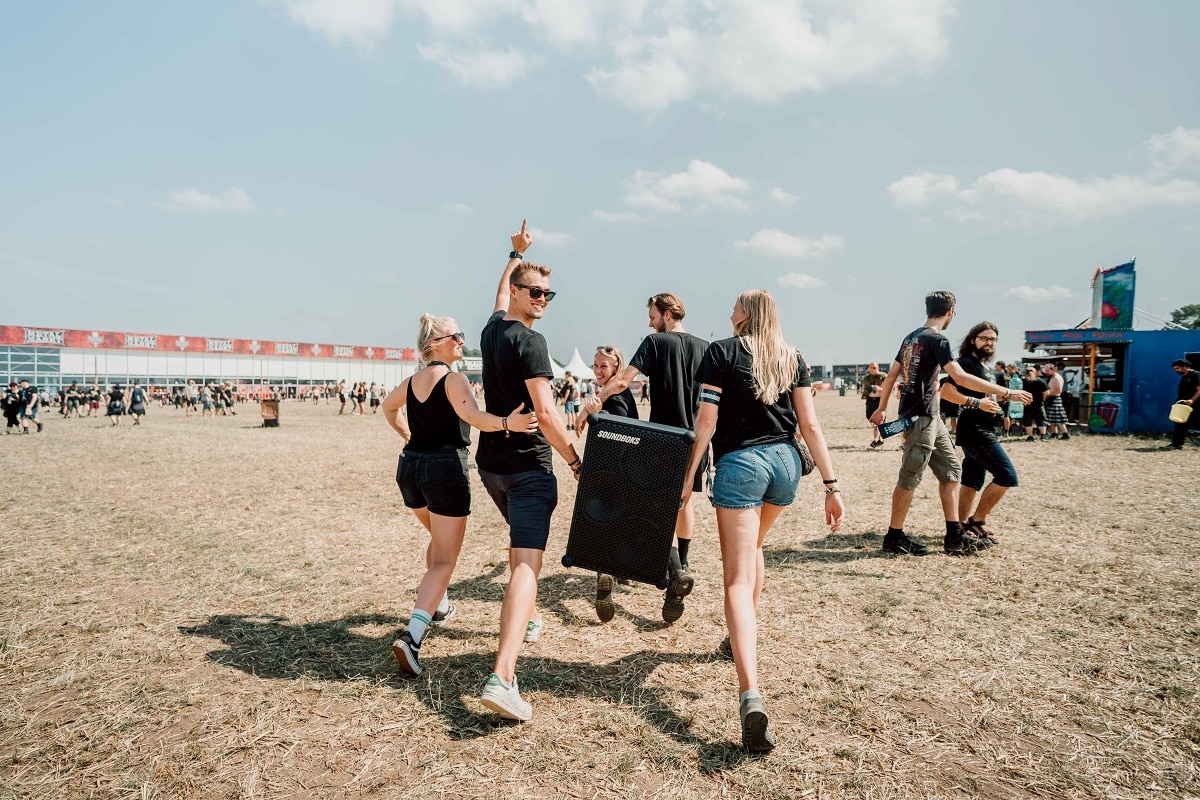 Let's start off this list of best Bluetooth speakers for all budgets with the most expensive option. Unlike any other speaker on the market, Soundboks has revolutionary sound quality, and that's only refined even further with the Gen 3 version of the device – sometimes referred to as NEW SOUNDBOKS. Championed as one of the world's loudest portable Bluetooth speakers, it also boasts the longest battery life of any other speaker on the market (40+ hours). Soundboks is one of the most party friendly Bluetooth speakers ever made. With connectivity for up to x5 nearby speakers, you can create an unmatched, near criminal, sense of sound. That's up to 126 decibels of beautifully balanced sound, mind you – perfect for when you need to take the vibe to the next level.
---
JBL Xtreme 3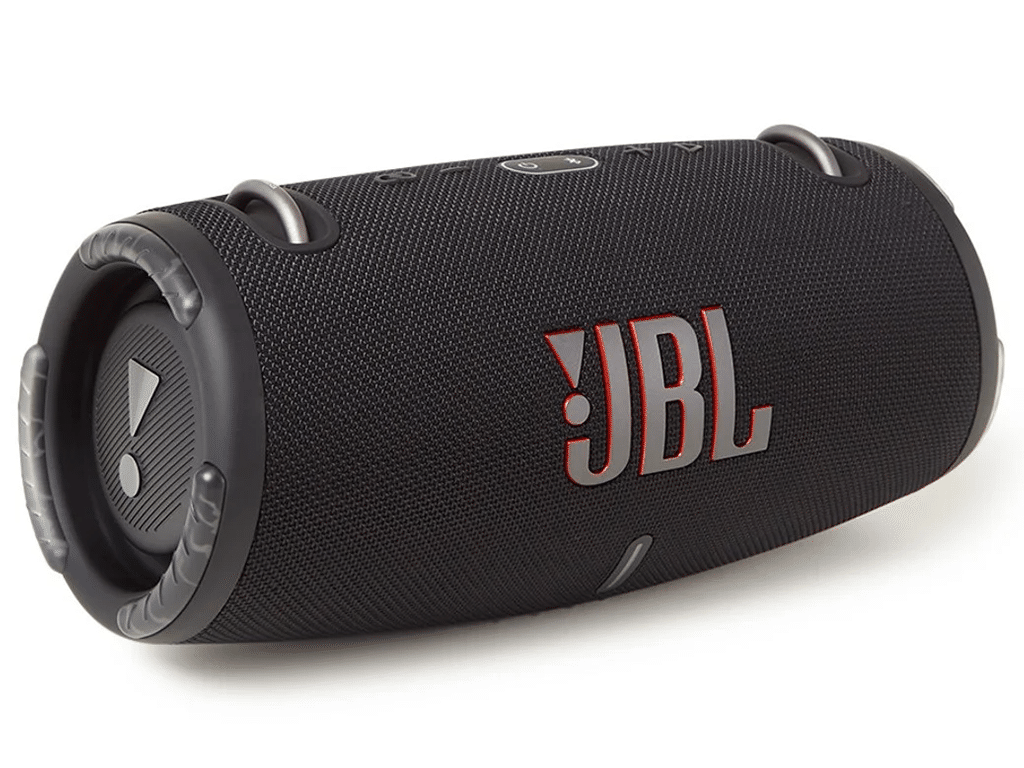 JBL Xtreme 3 is aimed squarely of those who like nothing but to crank, and crank, and crank. The party-minded brand has an unquestionable reputation for those big, meaty, muscular shapes that regularly pulsate through house parties the world over. That's captured and expressed well with the powerful JBL Xtreme 3. Wirelessly connect up to two smartphones or tablets, and pair your portable device with another two compatible speakers, there's no need to put the party on pause thanks to 15 hours of battery life. Poolside (yes it's IP67-rated, so waterproof and dustproof), picnics, or just hanging out, music lifts the mood. Did we mention the built-in bottle opener?
---
Sonos Move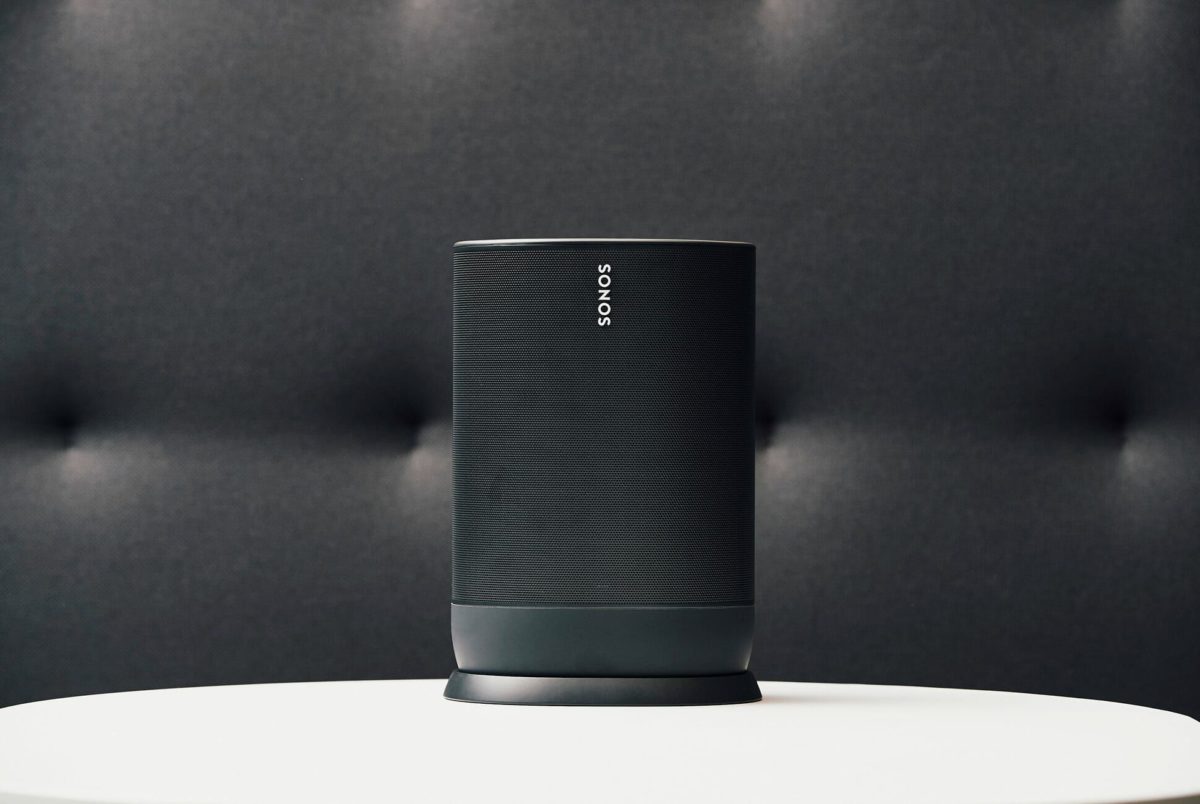 Sonos' very first attempt at creating a hybrid WiFi and Bluetooth speaker has turned out well. Extremely well in fact. The same sleek, design-forward aesthetic can be found with the Sonos Move, a hulking beast of a speaker that's just as easy to pick up and move around. It's best used by those who like to take their beats on a bit of an outdoor adventure. Unlike it's newer and smaller Sonos Roam, the Sonos Move is weighty but can still be lugged around with a carved haul handle. Precision engineered acoustics deliver the clarity, depth and fullness you would expect from a much larger speaker, though projected from a rather refined audio design. Blending beautifully into the home or any natural surroundings, Sonos Move is an ergonomic design for easy handling and maximum use.
---
UE Hyperboom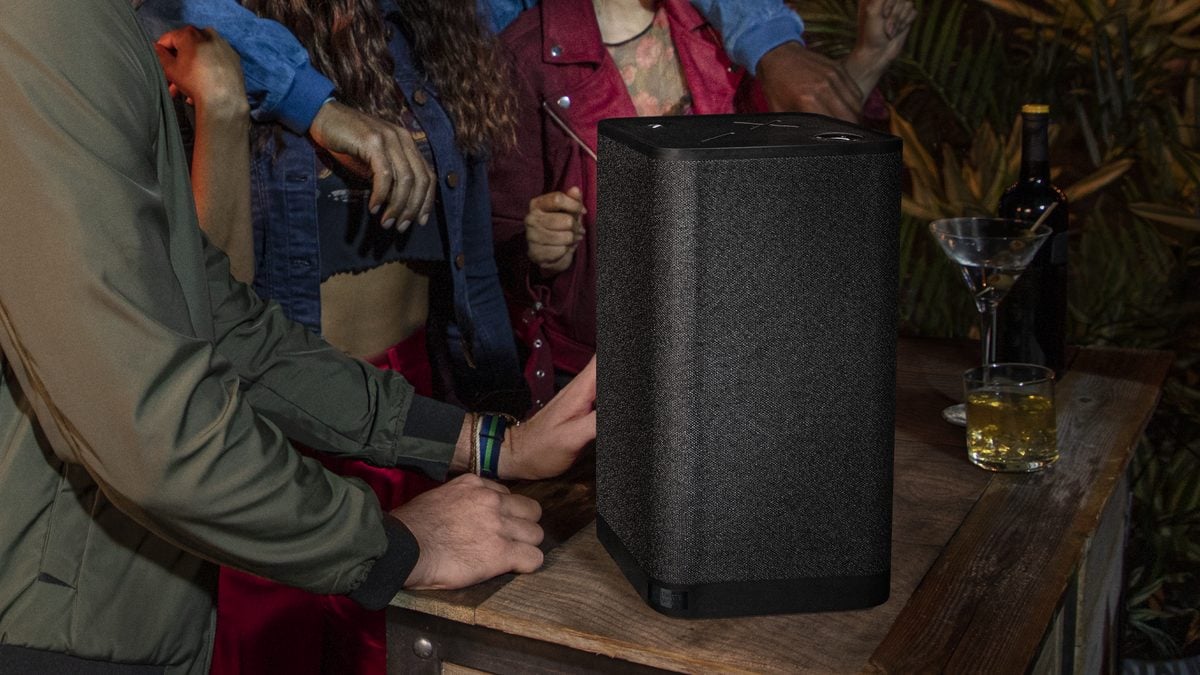 The biggest, loudest and boomiest speaker from the UE umbrella, Hyperboom is here to bring extreme bass to your next backyard sesh. Without compromising on sound balance or quality, Ultimate Ears have carried on their stylish and discreet design so you can connect, share, and play, the same way you know how. Connecting with boom, megaboom and even other hyperbooms, this speaker will allow you to reach levels of fun that will absolutely piss off your neighbours.
---
---
With a little muscle required to lug this bad boy around, it's well worth it for over 24 hours of uninterrupted sound.
---
Bose S1 Pro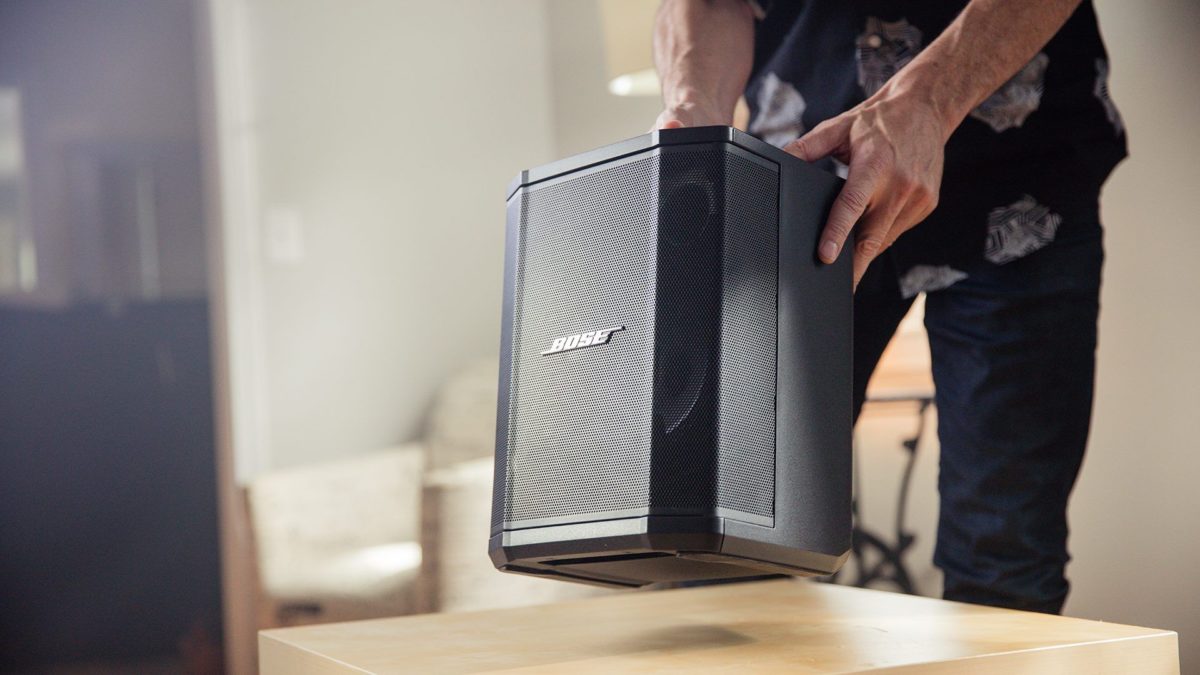 The loudest and most powerful speaker under the Bose banner, the S1 Pro is an absolute behemoth for one of the most reliable brands in the game, adding more than just a bit of background noise to everyday life. Incredibly stylish with its minimalist design-forward aesthetic, the S1 Pro will make your house feel like a dynamic, totally immersive nightclub. It's everything you'd want if you're in the market for a powerful Bluetooth speaker that'll shoot sound off in every direction and remain balanced even at the higher volumes. Just don't take it near water as there's no IP rating (water or dust proof rating) to speak of. Like the JBL PartyBox you can also connect a guitar or mic to the device and use it for your next karaoke sesh.