When wireless Airpods were released a couple of years back, people mocked anyone silly enough to wear them.
"You'll just lose them" and "you look ridiculous" were comments commonly thrown around the social and workplace circles, I myself being one of those perpetrators. Here we are in 2018, however, and I'm prepared to eat my words in order to give readers some valuable insights into the overwhelming market of wireless earbuds.
I'm still not advocating for Apple – those things will forever look silly – but they had the concept right. Once you go wireless you honestly won't want to live any other way. There are plenty of less pretentious non-Apple options of considerably higher quality that will tick the everyday boxes. Below are two very different, but very worthwhile pieces of tech we've given a good run over the past two months.
---
---
Hailing from Melbourne, local company BlueAnt has been in the Bluetooth game since day dot. Their Pump Air wireless earbuds – a new venture for the brand – are small and affordable. To be straightforward with you – these are our pick for best wireless earbuds on the market right now. For the everyday man these little gems do the job and they do it well.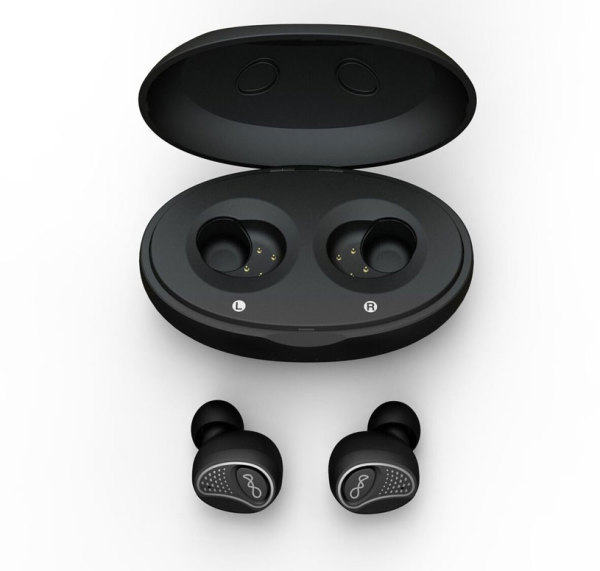 We weren't kidding when we said they were small. Weighing in at just four grams each, the Pump Air's are the smallest true wireless earbuds you can buy. Comfort is the primary barrier which I feel is the hardest obstacle for tech companies to hurdle. Earbuds need to be snug enough they won't fall out (with bigger consequences if there's no cord to catch them) but not so tight they hurt your ears with prolonged listening. Neither of which were a worry with the Pump Air's.
The charging case is pretty similar to most, albeit a bit flimsy, with a maximum 15 hours of reserve and 4 hours for each occasion. There's also a rapid charge feature that gives you one hour of charge if you're about to head out the door but forgot to plug them in overnight.
The sound quality it's as good as it can be for the price you're paying. Bass is the primary focus of the Pump Air's to ensure you get a fully encompassing sound experience. Wireless earbuds are prone to moving around slightly in the ear and leaving gaps for sound to escape if not fitted properly.
The BlueAnts also boast a sweatproof coating, with the goal of being versatile in their applications. To be honest, however, while they can withstand a bit of vigorous exercising on the off occasion, they're better suited to someone who prioritises daily listening. If you're looking for something to go to hell with you and back, you should look at active-specific options like Jabra.
If your life revolves around activity, you better start looking at something like Jabra's Elite Sport. The Danish company has got its tech down. These wireless earbuds are very hard to fault – it basically comes down to aesthetics.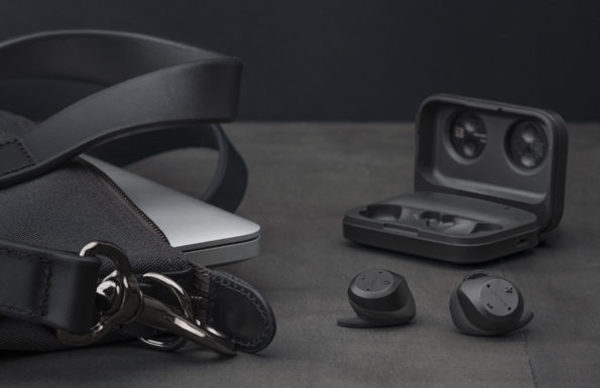 You don't want to be wearing something this big in your ears on the daily. They're not about being subtle, but more about giving the wearing security when pushing their body to the maximum. If you're worried about them slipping out or becoming uncomfortable and dividing your concentration away from your training, don't stress.
---
---
Jabra's matte, durable feel is synonymous with an instantly recognisable quality, but where the extra coin comes into play is the earbud's ability to sync with the Jabra app on your phone. This app isn't just for tweaking sound. From here you can analyze your heart rate, plan your workouts and track your fitness levels over time so you can push for improvements.
As for everyday use, they're a bit clunky and wouldn't suit the corporate commuter. You've just got to way up what you do more. Regardless, both picks have our approval as some superbly engineered deliverers of sound.
You can find both the Jabra's and Pump Air's at JB Hi-Fi & Harvey Norman.