While I'm not sure why Sennheiser went with the name Accentum for its latest wireless over-ear headphones, a $300 pair of cans from one of the most reliable brands in the game is always going to be an attractive pitch.
Sony, Sennheiser, Bose, Apple, Jabra. All of these companies have a lot of power behind them when it comes to competing in two of the most competitive markets in consumer technology — over-ear headphones and wireless earbuds. Each brand has its gold-standard flagship products that they push and iterate on every year or two. But not all of them compete so strongly at every price point.
Being able to balance premium design and performance with a more affordable product is more impressive than presenting a feature-rich $400-$500 product aimed at shifting paradigms and playing around with technological advances.
And by this metric, I'd say Sennheiser has presented a solid mid-tier offering rounded out nicely at $299.95 in Australia with excellent sound, an impressive 50 hours of battery life and a comfortable build.
---
Sennheiser Accentum Headphones
PROS
Excellent sound at this price point
Sufficient padding for long-term comfort
Massive battery life
Strong connection and aptX codec
CONS
Can clamp down a bit tight on bigger heads
Physical buttons are too small and feel cheap
No IP rating
You'd want better noise cancelling at this price
---
---
Sennheiser Accentum Wireless Headphones Review
Design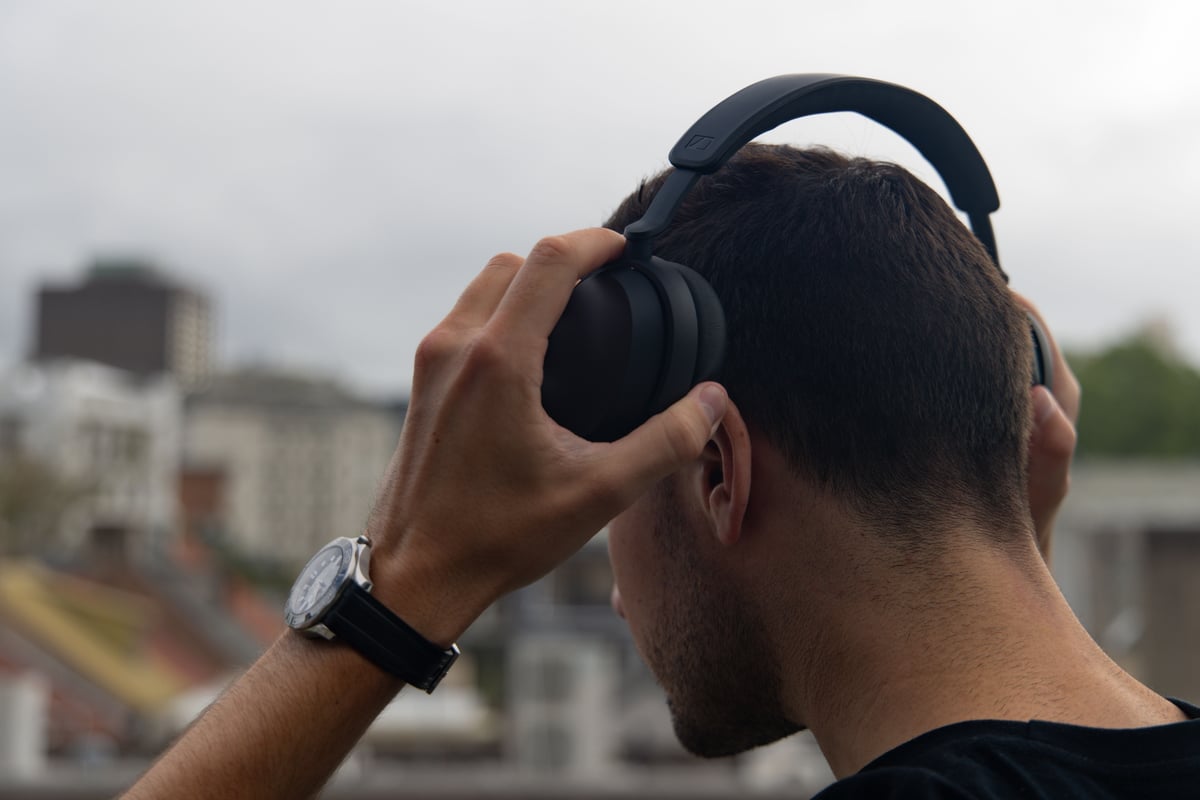 You'd want a flagship to come with extra trimmings to help build value. The Sennheiser Momentum 4 Wireless headphones, which are currently the German brand's most premium offering, are priced at $579.95.
So with a $300 pair of Sennheiser headphones, it's safe to expect some compromises. Even small ones. For example, there is no pouch or carrying case included with the Sennheiser Accentum Wireless Headphones. For some, especially highly organised travellers, this is a bit of a deal-breaker. For the rest of us who just throw headphones in our backpacks and get on with it, it doesn't matter.
Taking away things that essentially don't matter either way to the majority of consumers is how companies push prices down without sacrificing the things that matter, like comfort.
There's no super plush, thick padding but the 218g weight helps; these are lightweight but can clamp down a bit too hard on bigger heads.
Notably, there is no ingress protection for these headphones. Not even a paltry IPX4 rating. As such, I wouldn't want to get these cans too wet and these won't do well with dusty environments. You'll need to be careful with these headphones, in that case, and since there's no pouch that makes it a bit harder. I'd say it's the worst thing about the build, while I'm impressed by everything else.
I'm not a fan of physical buttons when you've got a big surface area. I actually prefer physical buttons on earbuds (like the new Jabra Elite 10) because the small surface area means touch controls can be annoying and overly sensitive. The larger surface area with over-ear headphones like these makes touch control much more seamless and easier to use.
So physical buttons feel a bit cheap in 2023. Even for $300 headphones. They are also quite small and clustered a bit too close together on the right clamp.
Another thing most buyers would want to know is how these things fold away. Most people seem to like flexible, collapsible headphones that can fit neatly into a pouch or any space. Unfortunately, while the Sennheiser Accentum Wireless Headphones can be folded flat, they aren't too flexible. Some may find this annoying. I don't.
Inside, each earcup has a 37mm dynamic driver supporting a frequency range of 10Hz to 22Hz. The sound is good; great even. Just not excellent.
---
Features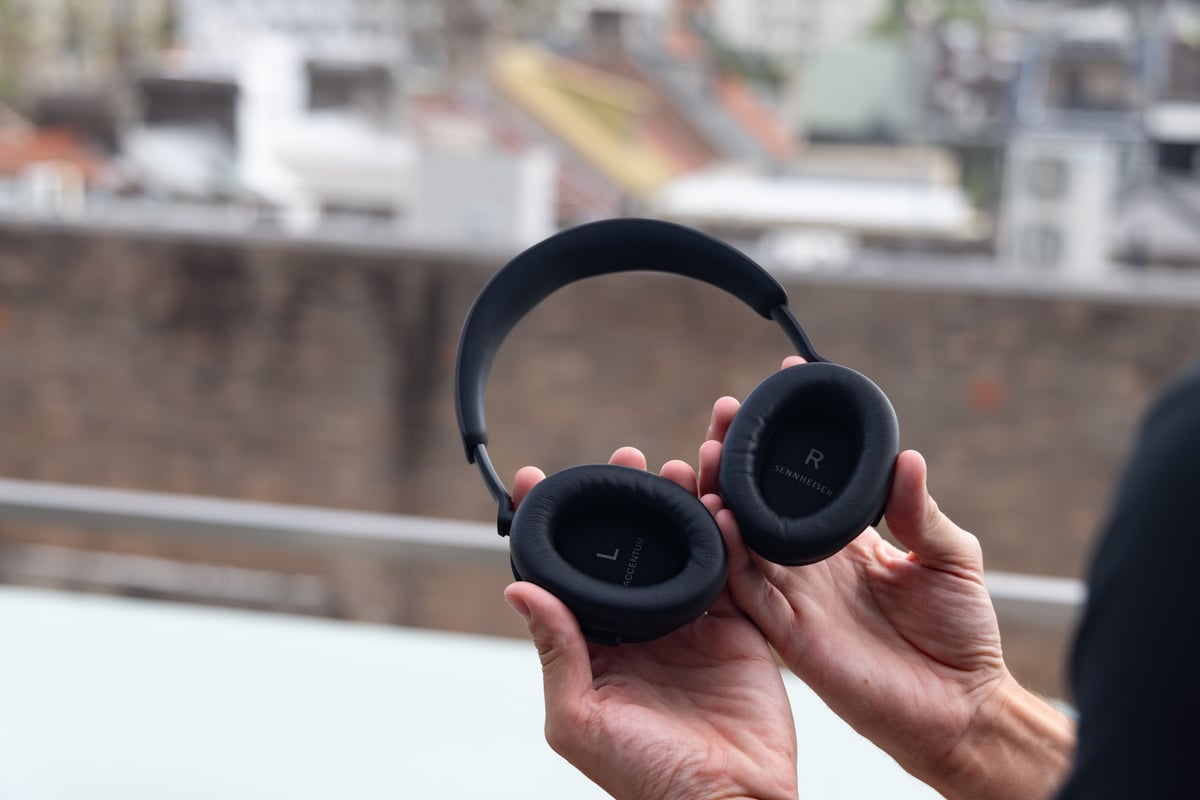 Sennheiser hasn't included many features beyond what you'd reasonably expect. The noise cancelling is decent and there's a wind-reduction feature that can be toggled with the app. While more expensive models obviously play around with their mics a bit more, there's a lot to be said about having a simple dichotomy between reasonable hear-through (where external noise is let in; so you don't get caught unaware while outside, for example) and complete noise cancellation where the mics work to lock you into your own private listening session.
Bluetooth 5.2 and aptX HD support certainly help. I haven't had any issues with maintaining a strong connection and streaming high-quality audio at a good bit rate. However, there are some mid-range headphones at this price that include LDAC, which is a higher-quality codec that can milk much better quality from your connected device. Still, having aptX HD is a nice win, especially since this codec has a lower latency than the standards of ABC and ACC.
Choosing the gold-standard Bluetooth connection also means these headphones can be connected to two devices at once. Multipoint is pretty much expected at the high-end so it's nice to see this feature finally trickling its way down to the mid-range market.
A 50-hour battery life at this price is rare so Sennheiser is in a great position here. I would qualify as a power user, however. I always have ANC on and I listen to music at the highest volume. Yet even with my indulgent ways, I'd get at least 45 hours (estimated) without having to charge up. That's a big tick of approval for Sennheiser.
---
Sound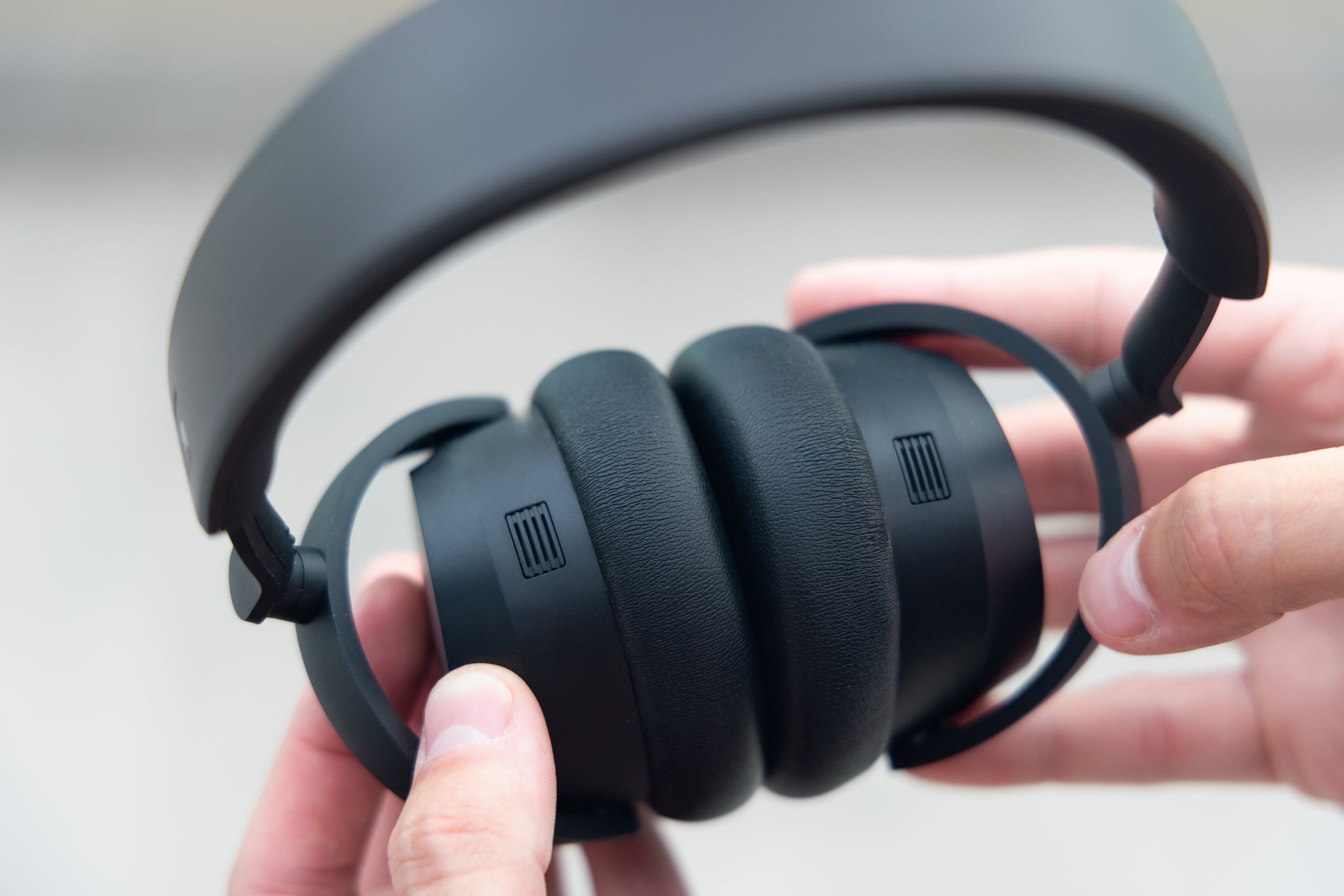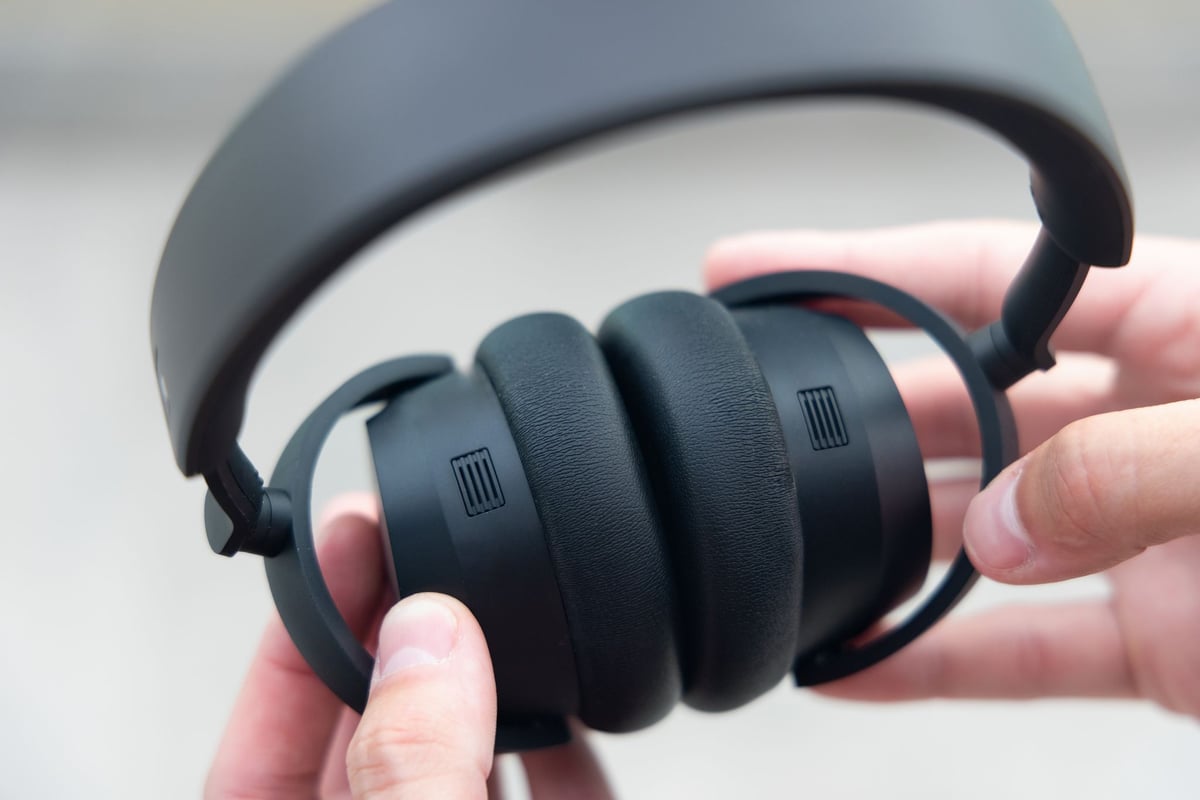 The use of Digital Signalling Processing (DSP) certainly helps boost what would otherwise be a middling default sound (based on the driver). When I test headphones and earbuds, I prefer to review them based on the default settings almost exclusively. But while these headphones do sound great out of the box, I found the low-end tends to distort at higher volumes. EQ helps with that.
On a track like OutKast's "So Fresh, So Clean" the intense sub-bass is powerful and present without toppling the vocals. Conversely, Sam Cooke's "Another Saturday Night" nicely showcases the mids and highs, which are bright, balanced and warm.
I'd say the sound signature is more than good enough at this price point. You may not get the incredibly detailed and rich, rounded soundstage you'd get from something like the Sony WF-1000XM5, but I wouldn't imagine anyone but the fussiest audiophiles to find something to complain about.
---
Verdict & Value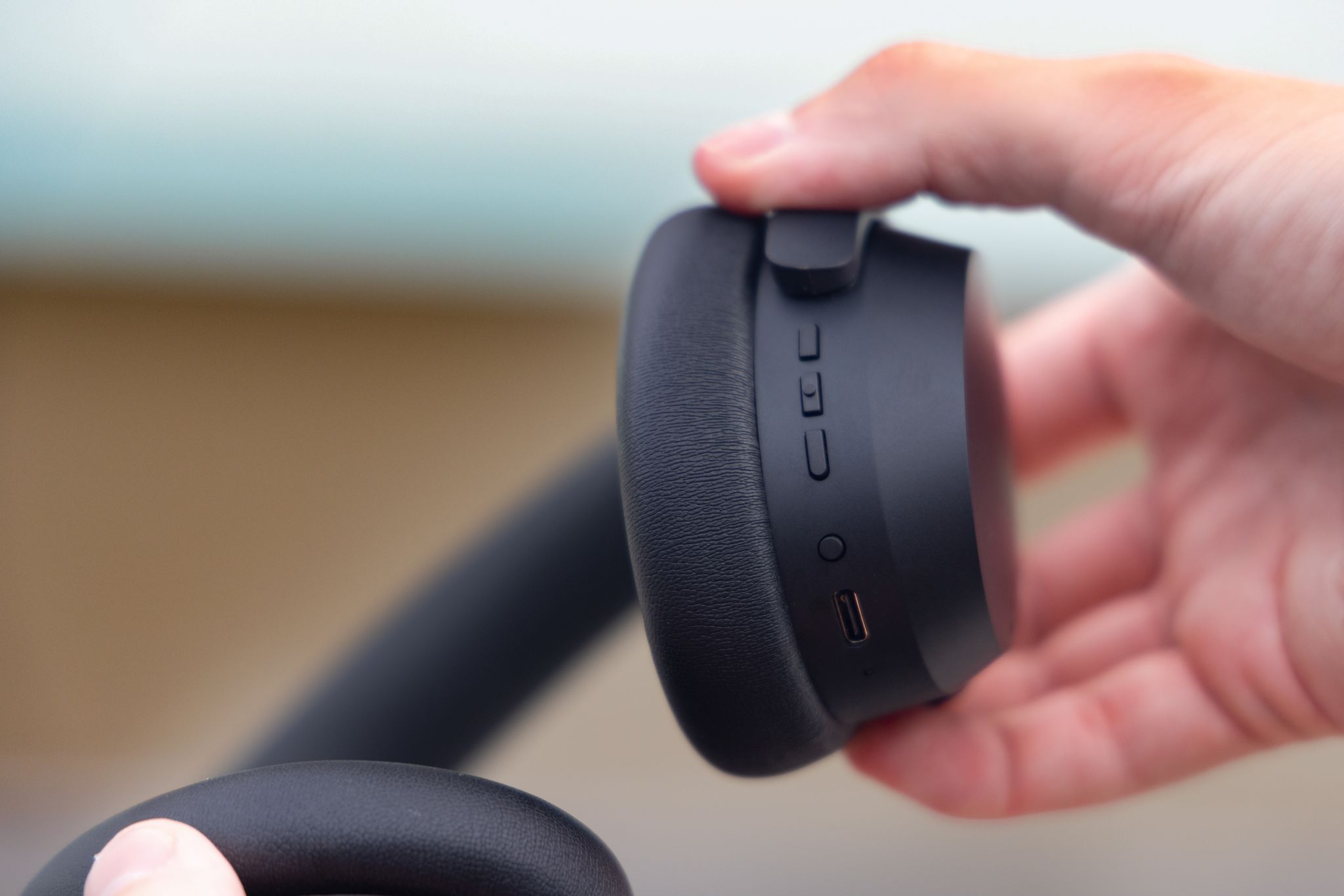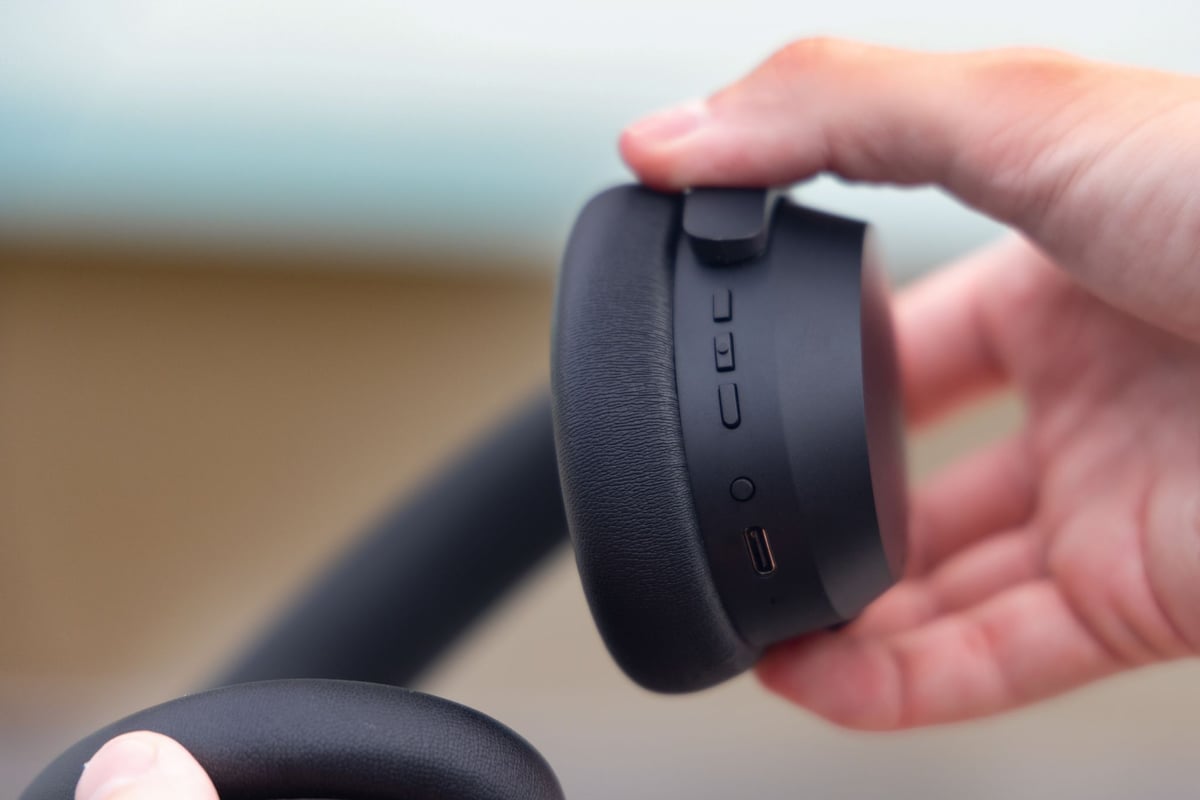 If you really don't want to save $150 more and fork out for the Momentum Wireless 4, then I'd say these Sennheiser Accentum cans are well worth the $300. Compromises have been made, but they are mostly negligible and have less to do with what actually matters (sound and comfort).
That said, who still uses over-ear headphones when there are so many great wireless earbuds out there? Mind you, earbuds fit in your pocket; headphones do not.
So I would think the main consumer for over-ear headphones in 2023 is the modern traveller, who values noise cancelling and comfort. And while these are very comfortable, they can feel quite bulky when you're lying down. I wouldn't use these on a flight.
---
Did you find this review helpful? Check out some of our tech guides to help you make smarter purchases.
---
Frequently Asked Questions
How much do the Sennheiser Accentum Wireless Headphones cost in Australia?
The Sennheiser Accentum Wireless Headphones retail for $299.95 in Australia.
Are the Sennheiser Accentum Wireless Headphones any good?
Yes. The new mid-range Sennheiser Accentum Wireless Headphones offer excellent value with great sound, a solid 50-hour battery life and a comfortable, lightweight build.