Time travel hasn't been invented yet, but this nostalgia box will do just find. Sony has announced the release of a miniature original PlayStation from 1994 with twenty classic games pre-loaded. And just in time for the Christmas season.
Arriving in a delightfully compact size, this mini Playstation Classic will connect through a not-so-classic HDMI port and reportedly be powered by USB cable. In addition to those twenty classic games, the package will include two full-size original controllers and cost $100 USD ($149.99 AUD for Australian purchases).
In terms of the games we can expect, only the first five has been announced (as follows):
---
---
Final Fantasy VII

Wild Arms
Tekken 3
Ridge Racer Type 4
Jumping Flash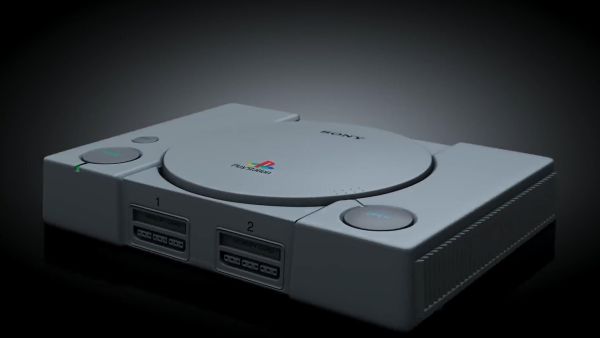 As for the remaining fifteen, it's really anyone's guess. Business Insider has speculated such primo selections as Crash Bandicoot, Metal Gear Solid, Gran Turismo, and Castlevania may be on the books. All would be welcomed back with open arms.
Personally, I'd love to see Resident Evil, Silent Hill, Tomb Raider, and maybe a bit of Street Fighter make an appearance. But, it's not up to me. Or anyone outside of Sony for that matter, so…
The mini-PlayStation Classic will be available for purchase on December 3rd. US peeps can already pe-order it on Amazon here, but as for the patient AU folks, keep an eye out to cop your very own hot ticket 90s item of this season.
And as always, let us know your thoughts in the comments ie. what games you'd like to see appear in the final fifteen.