If you're in search of the best go-karting Sydney has to offer, look no further.
The all-ages activity — complete with drama, adrenaline, and a healthy dose of competition — is a favourite across NSW. So it comes as absolutely no surprise to see the demand as high as ever with new Sydney go-karting tracks such as Hyper Karting in Moore Park bursting onto the scene recently.
Here are our top picks for your consideration.
---
Hyper Karting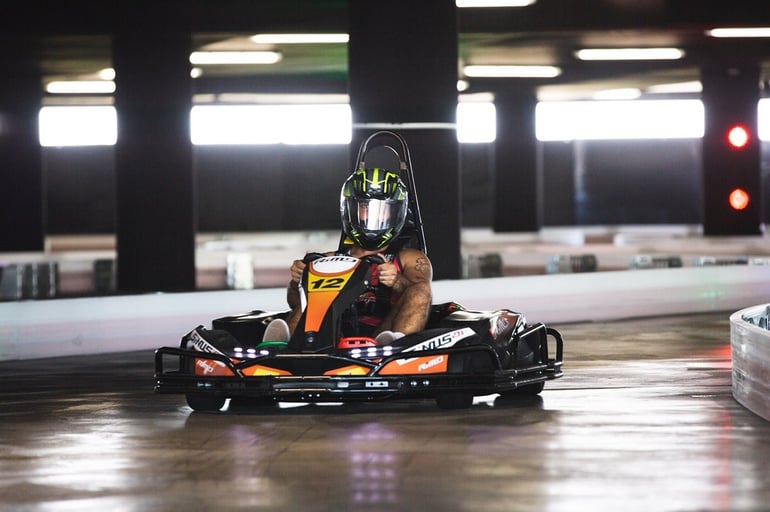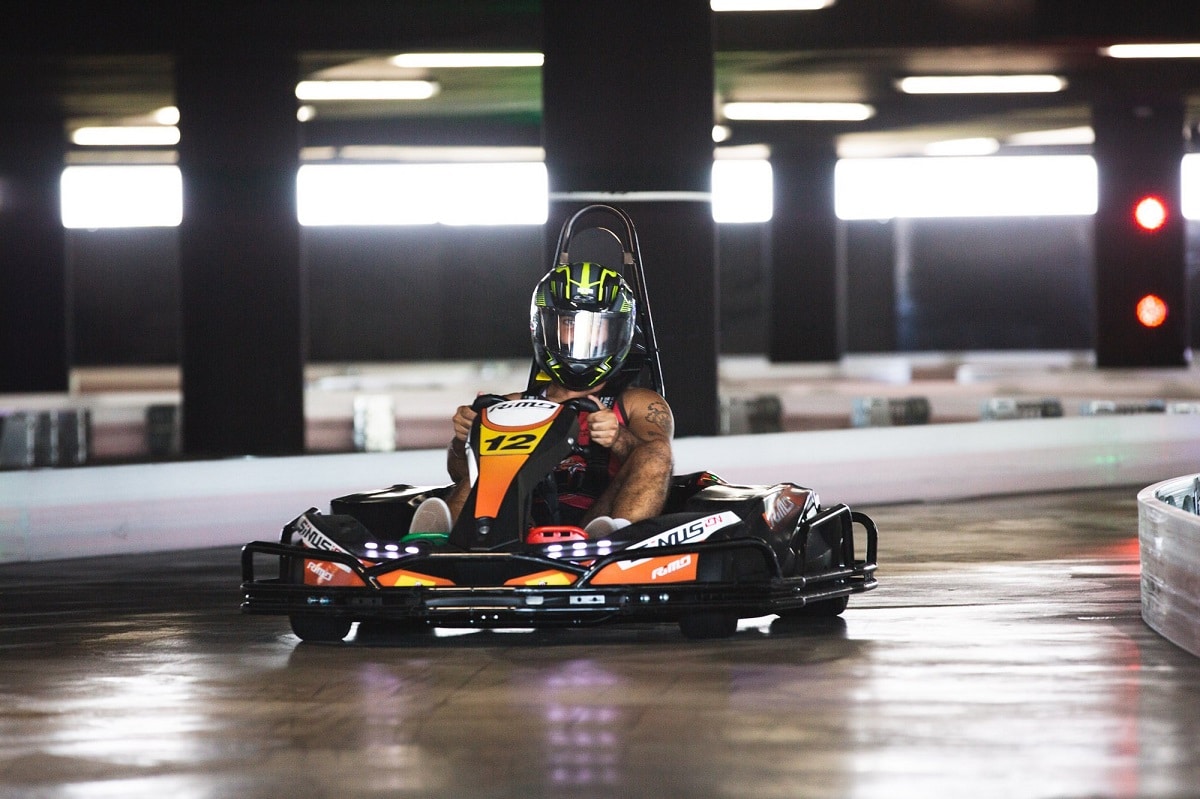 Hyper Karting is the new kid on Sydney's go-karting block. And easily the most unique.
Established on the top floor of Moore Park's Entertainment Quarter parking lot during COVID-19, these days, it's a premier destination for some track time.
Featuring a fleet of RiMo electric karts imported from Germany, these rides have better acceleration than your run-of-the-mill petrol go-karts; hitting top speed much faster with better handling and weight distribution.
One standout is the F1-style steering wheel which displays live stats, allowing racers to monitor their performance during the race.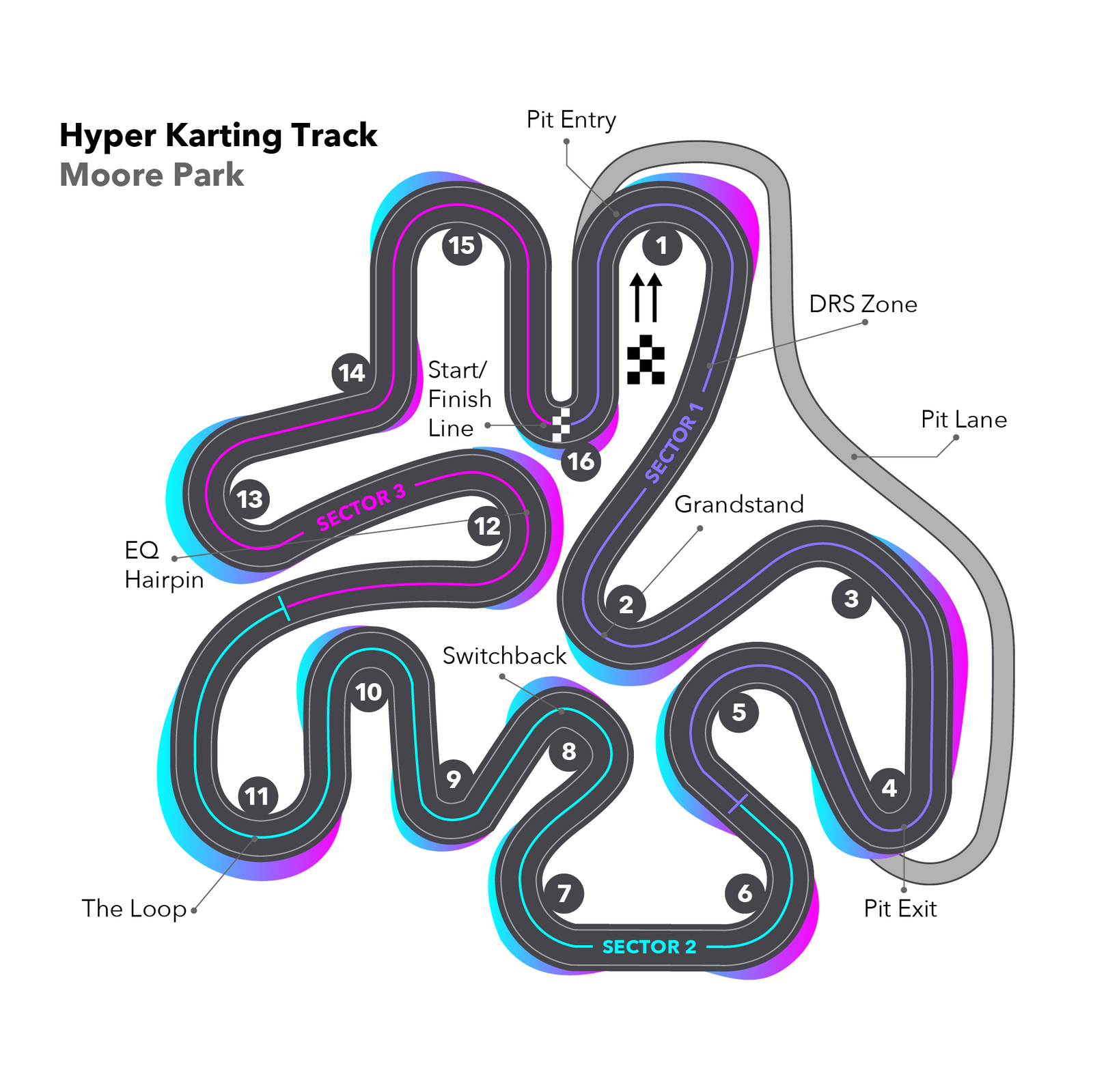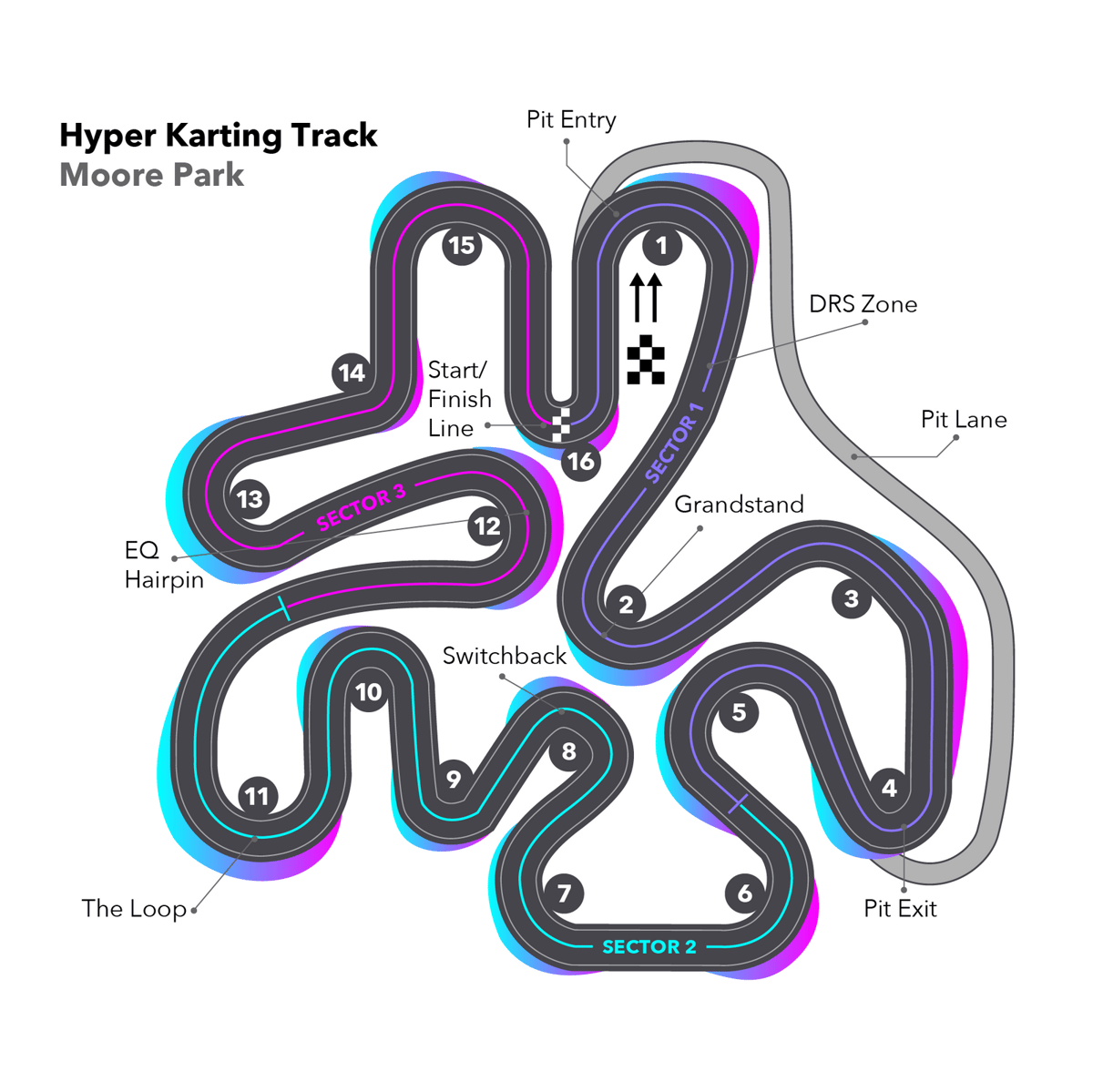 RELATED: A 'Call Of Duty Zombies'-Style VR Game Has Opened At Sydney's Hyper Karting
This steering wheel also has a "Boost" button that recharges every 60 seconds and provides a bitta extra oomph from the engine. Very necessary if you want to dominate the 410-metre indoor track.
Since opening back in 2021, Hyperkarting Sydney has added the following:
A special Grip Drip coating to their track surface, reducing lap times by 10%
Impressive lighting fixtures
Arcade machines all around the facility
As well as a cutting-edge virtual reality (VR) arena
Pricing: From $29 for a 15-minute session (adults)
Address: Level 5 Car Park, 207 Park Rd S, Moore Park NSW 2021
Opening Hours: Monday to Sunday (9 AM — 12 AM)
---
Fastlane Karting Sydney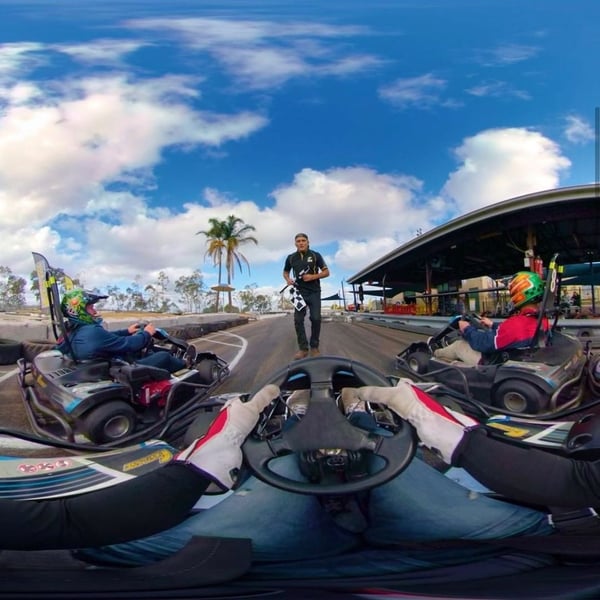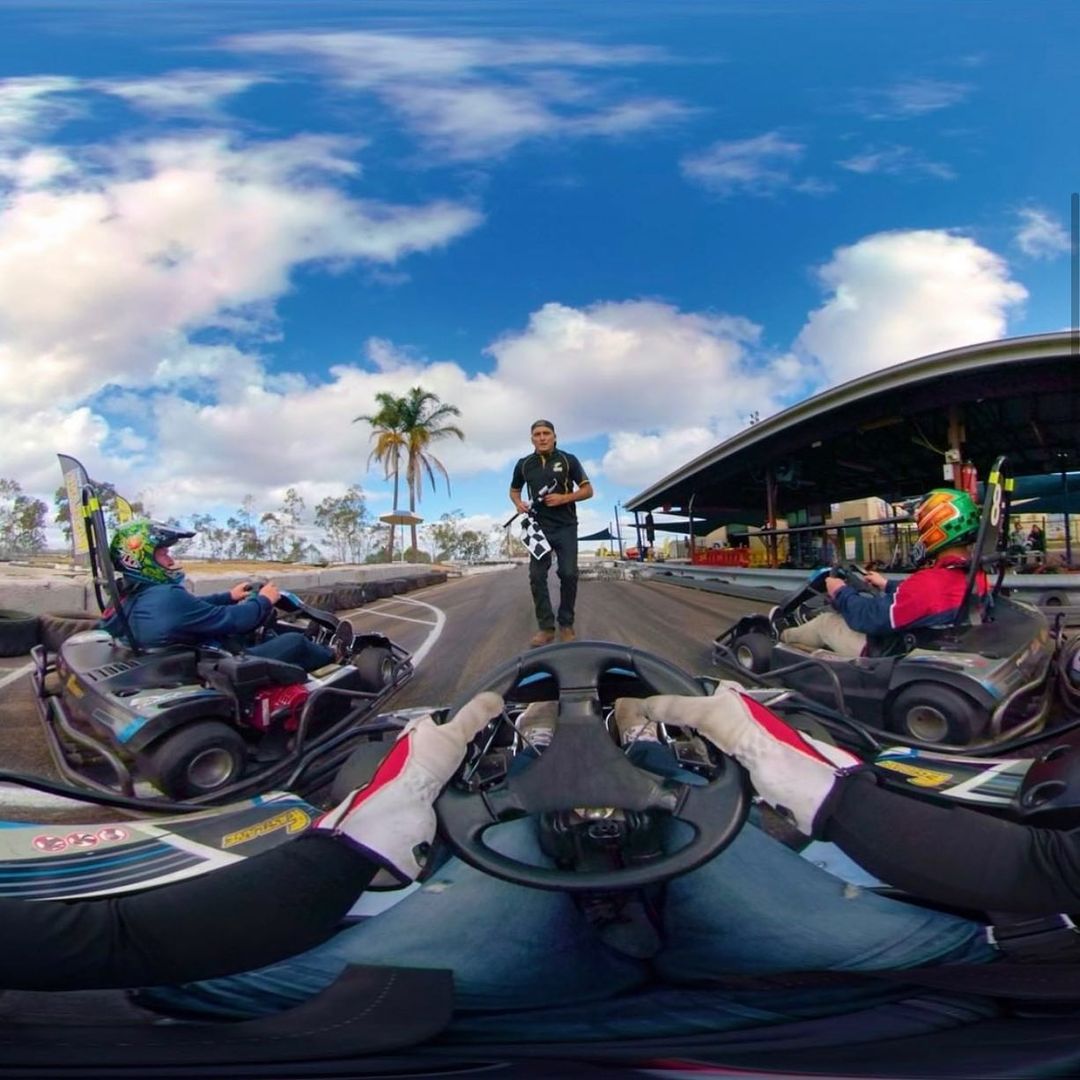 Fastlane Karting Sydney can be found in Minto, built into a wider complex that regularly hosts themed events. With enough space to fit in a decent-sized public viewing platform, there's also an outdoor firepit and BBQ area.
Offering so much to do off-track has earned Fastlane Karting Sydney a reputation for after-hours racetrack parties, making it a popular hangout spot for Fridays and Saturdays in Sydney's southwest.
Fastlane also hosts its own Junior Race Leagues, which is a comprehensive program for younger kart riders to hone their skills, learn the sport, and work on their drills at slower speeds before they attempt anything on a real race track.
The main track at Fastlane measures 580 metres in length and features 15 corners, presented in a street circuit style; while the kid's track measures 180 metres with a family viewing area so parents can keep a watchful eye on their lil Ricciardos/Piastris.
Fastlane Karting Sydney proudly boasts one of the best fleets in Sydney. Currently, there are 24 primarily RiMO EVO6 karts with 200CC Honda engines and full-surround protection, as well as five specialised drift karts, 12 junior karts, and two twin karts.
Pricing: $37 for a 10-minute session (adults)
Address: 20 Swettenham Rd, Minto NSW 2566
Contact: (02) 8004 1919
Opening Hours: Monday (10 AM — 5 PM); Tuesday to Thursday (4 PM — 10 PM); Friday (4 PM — 11 PM); Saturday (9 AM — 12 AM); Sunday (10 AM — 8 PM)
---
Spitfire Go Karts, Paintball, & Laser Tag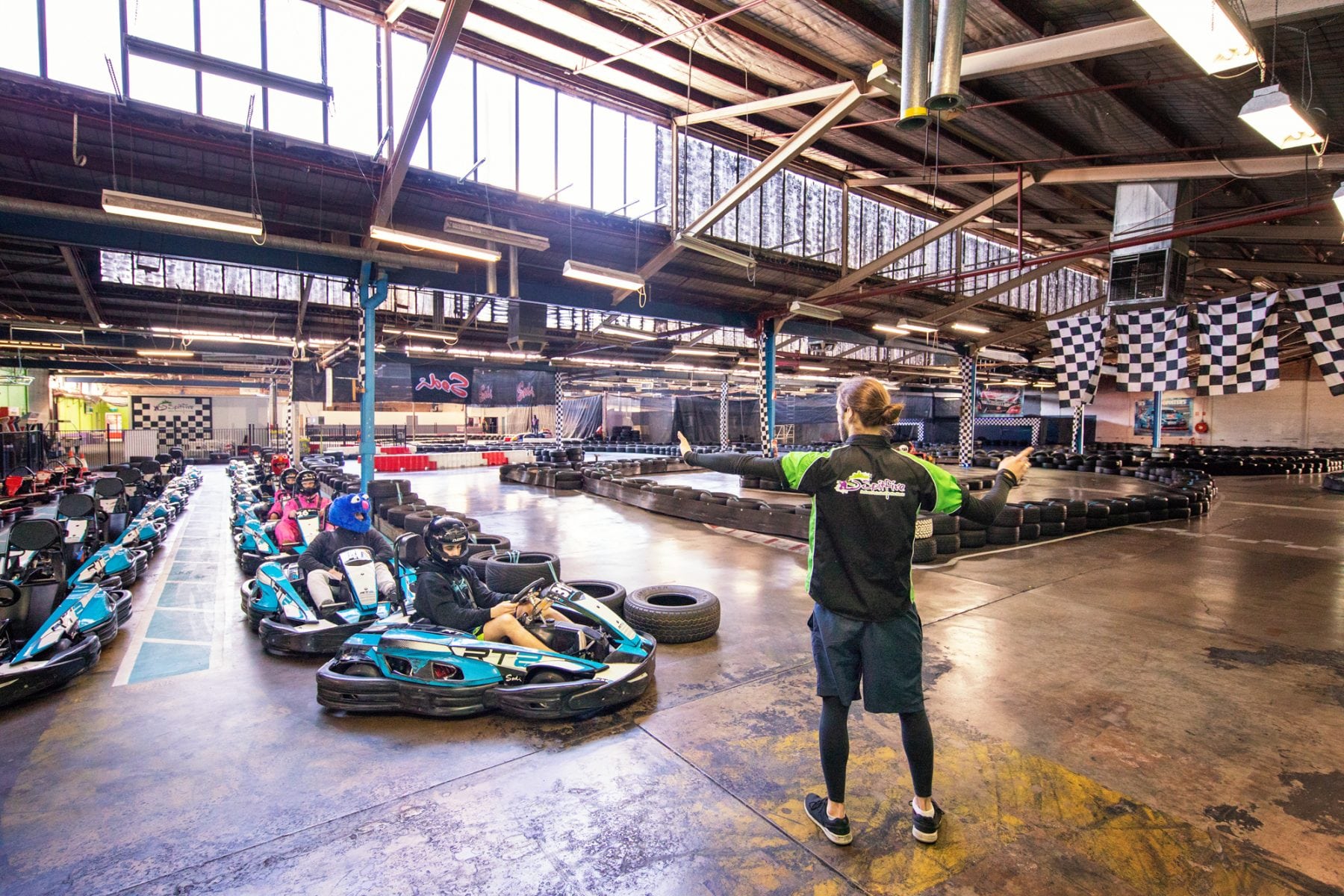 With wide lanes, long straights, and tight bends, the go-karting action at Spitfire Paintball & Go-Karts is certainly among the most exciting here in Sydney.
The track was built in 2013 with brand-new Sodi RT8 go-karts from Europe unleashed onto the circuit in 2018.
Featuring specially-tuned Honda GX270 four-stroke engines, Spitfire's karts will propel you forward with explosive acceleration, allowing controlled slides and power drifts through the corners.
Spitfire Go Karts also offer "Arrive and Drive" sessions, although it's strongly recommended that you call ahead to avoid both wait times and disappointment.
Spitfire Go Karts is one of the more popular choices for corporate events and team building, given this particular ultimate karting experience not too far out from the city, compared to some of the other big players located out in Western Sydney.
Pricing: From $33 for a 10-minute session (adults)
Address: Cnr George Street & Station Avenue, Concord West NSW
Contact: (02) 8765 0039
Opening Hours: Monday (11 AM — 5 PM); Tuesday (11 AM — 6 PM); Wednesday to Friday (11 AM — 9 PM); Saturday (9 AM — 9 PM); Sunday (11 AM — 7 PM)
---
Indy 800 Kart Track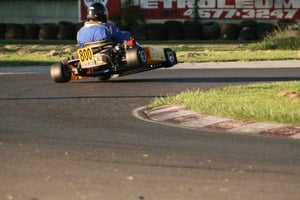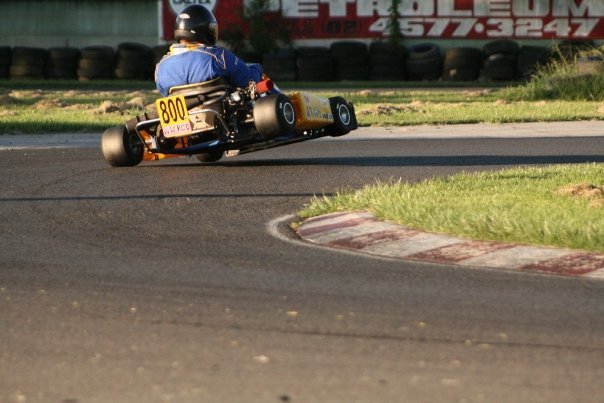 With the bold claim that it's Sydney's best outdoor track, the Indy 800 Kart Track is located just outside of the city, on the banks of the Hawkesbury River.
Location is one of the more distinctive things about this go-karting track, with a long circuit and comparatively reasonable six-horsepower karts and 60 minutes on the field priced at $110 per person.
The 800-metre circuit is one of the longest in Sydney, expressing the beautiful landscape of Butterfly Farm with a lot of straight runs and S-bends.
Parking up by the river with a few bevvies after go-karting is the main attraction here, and a reason why Indy 800 Kart Track is always considered a frontrunner for the best go-karting for group bookings.
Pricing: From $30 for a 10-minute session (adults)
Address: 446 Wilberforce Road, Wilberforce NSW
Contact: (02) 4575 1265
Opening Hours: Sunday to Monday (9:30 AM — 5 PM); Wednesday to Friday (9:30 AM — 5 PM); Saturday (9:30 AM — 8 PM)
---
Extreme Indoor Karting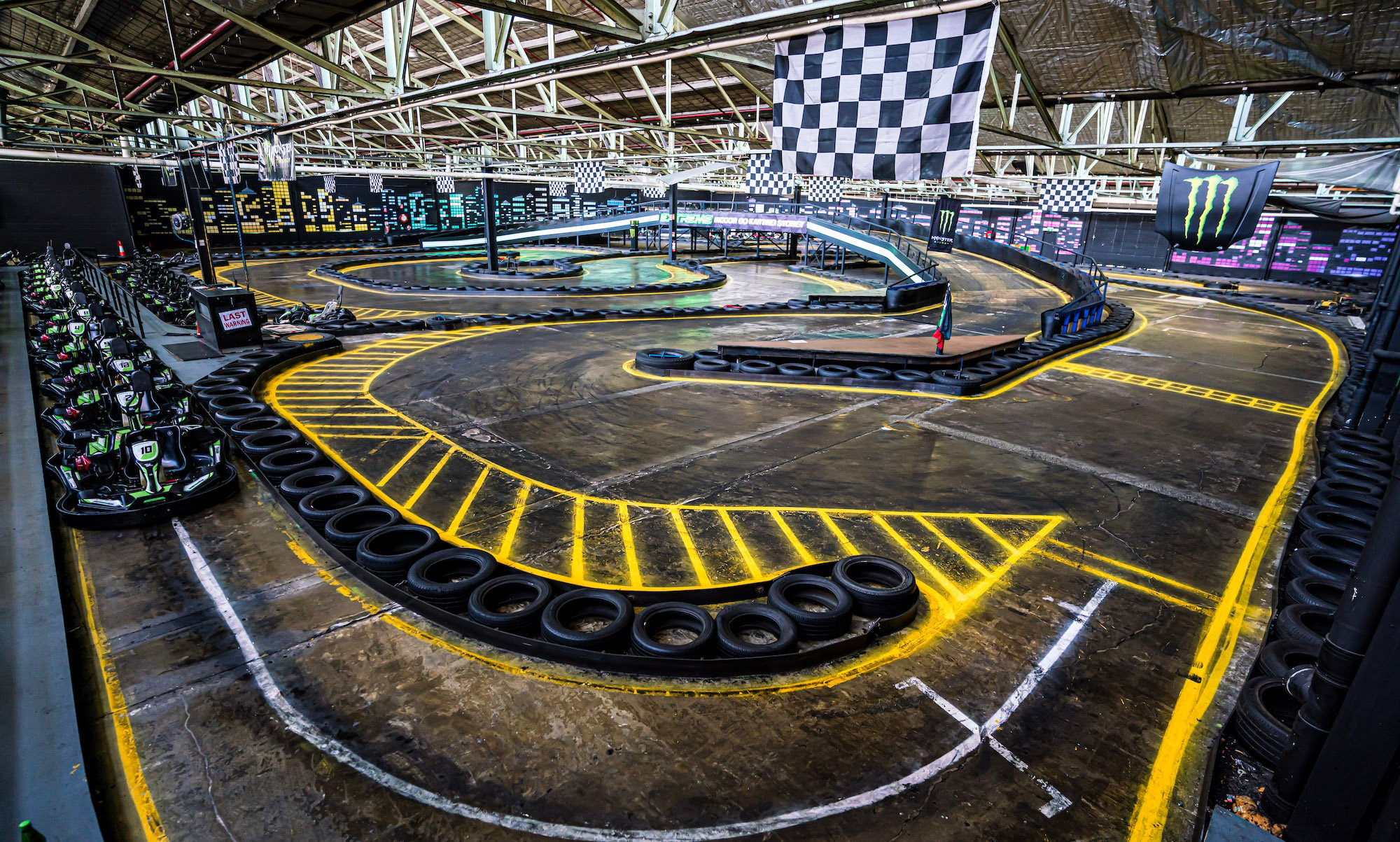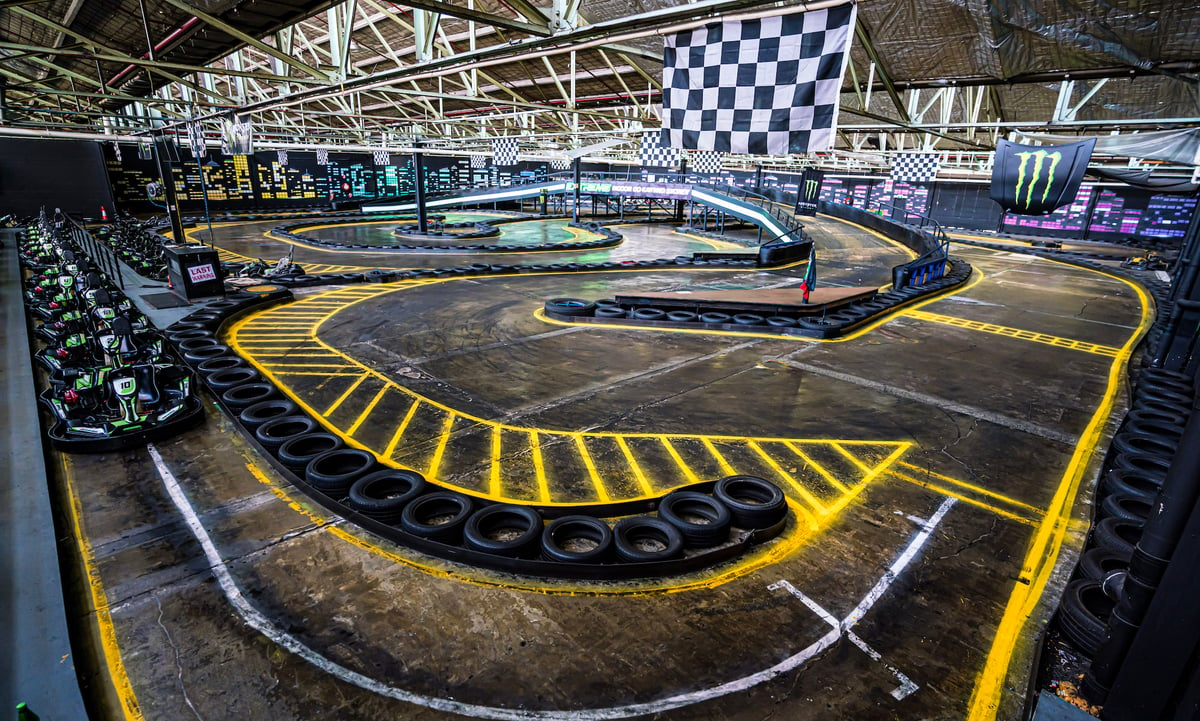 With over 15 years of experience in the karting industry, Extreme Indoor Karting reckons its facilities are "unmatched" in Australia.
The centre features three tracks: an Extreme Track (for any wannabe Lewis Hamilton), a Sprint Track (for newcomers to the sport), and a Family Track (self-explanatory).
The variety is necessary to remain competitive with all the newer indoor and outdoor tracks dotted around the Emerald City, but the atmosphere and dedication to the art of go-karting often make this a top pick for anyone looking for the best go-karting in Sydney.
Riders have the option of senior, junior, and even double-karts at this Sydney go-karting track. Minimum age of 13 years old for the 270cc adult go-karts.
Pricing: From $35 for a 10-minute session (adults)
Address: 3/66 Christina Rd, Villawood NSW 2163
Contact: (02) 8764 8970
Opening Hours: Monday to Thursday (12 PM — 10 PM); Friday (12 PM — 11 PM); Saturday (10 AM — 11 PM); Sunday (10 AM — 10 PM)
---
Ultimate Karting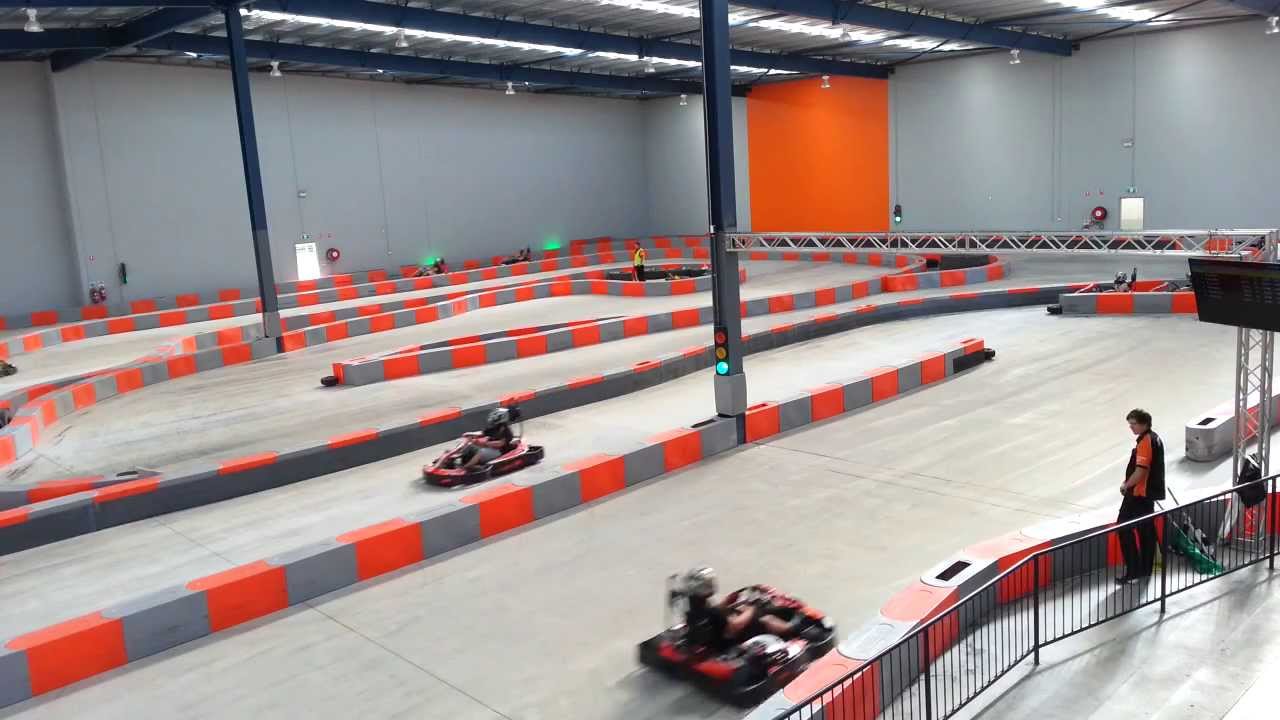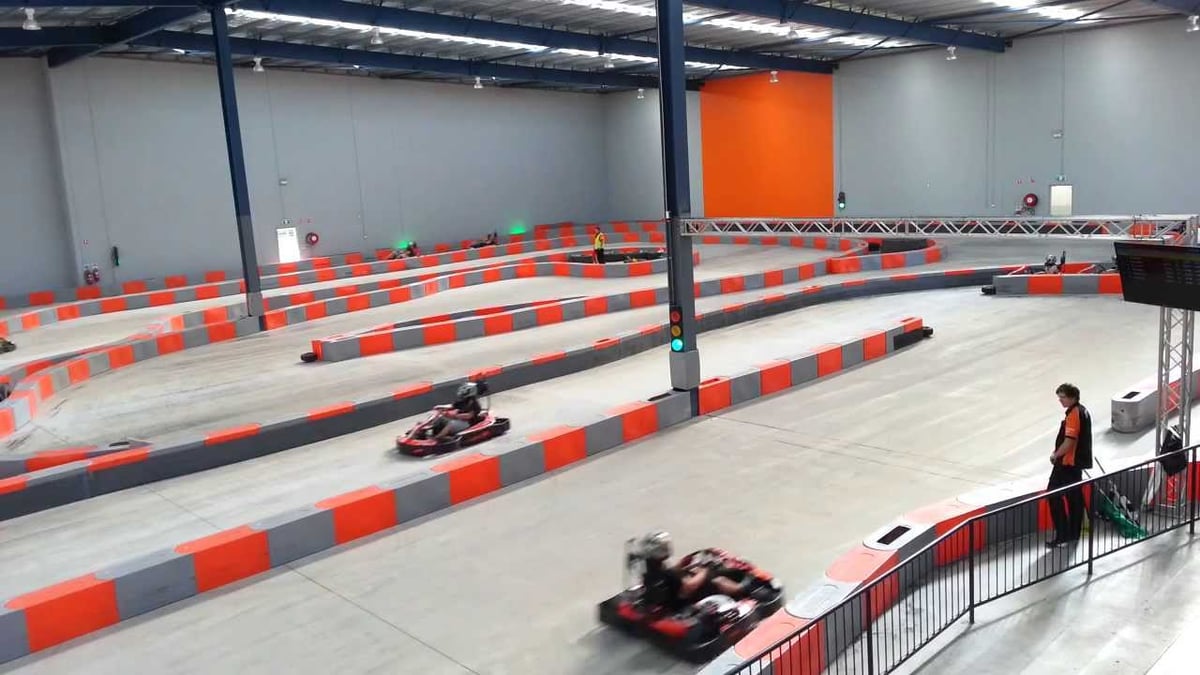 With the "widest track in Australia" (six metres along a length of 450 metres), South-West Sydney's Ultimate Karting is one of the city's more popular and longest-standing, fully licensed go-karting venues.
It's indoor too, so the weather is of zero concern as you're racing around the complex in their Sodi SR5s — race-bred karts using Honda nine-horsepower / 270cc engines geared especially to take advantage of Ultimate Karting's high grip level concrete surface.
Junior racers also get a power nod with the Sodi SR4 karts, which houses a slightly less powerful Honda 6.5-horsepower / 20cc engine; Ultimate Karting also offers state-of-the-art twin-seater go-karts (exclusively for riders aged 18 and up).
Note that while you'll need a specific UKS (Ultimate Karting Sydney) licence to race here, it's just $10 for a yearly membership and $10 to renew.
Pricing: From $30 for a 10-minute session (adults)
Address: 40 Anderson Rd, Smeaton Grange NSW 2567
Contact: 1300 00 KART
Opening Hours: Monday (10 AM — 5 PM); Tuesday to Saturday (10 AM — 10 PM); Sunday (10 AM — 6 PM)
---
Luddenham Raceway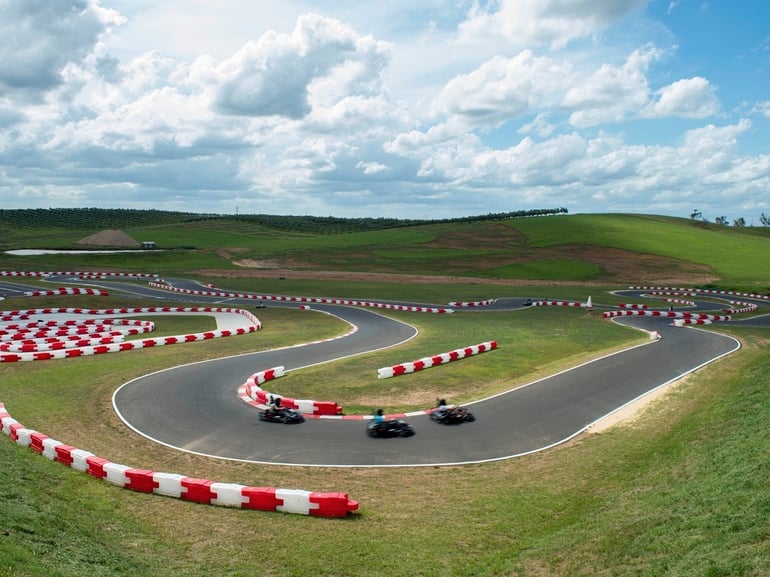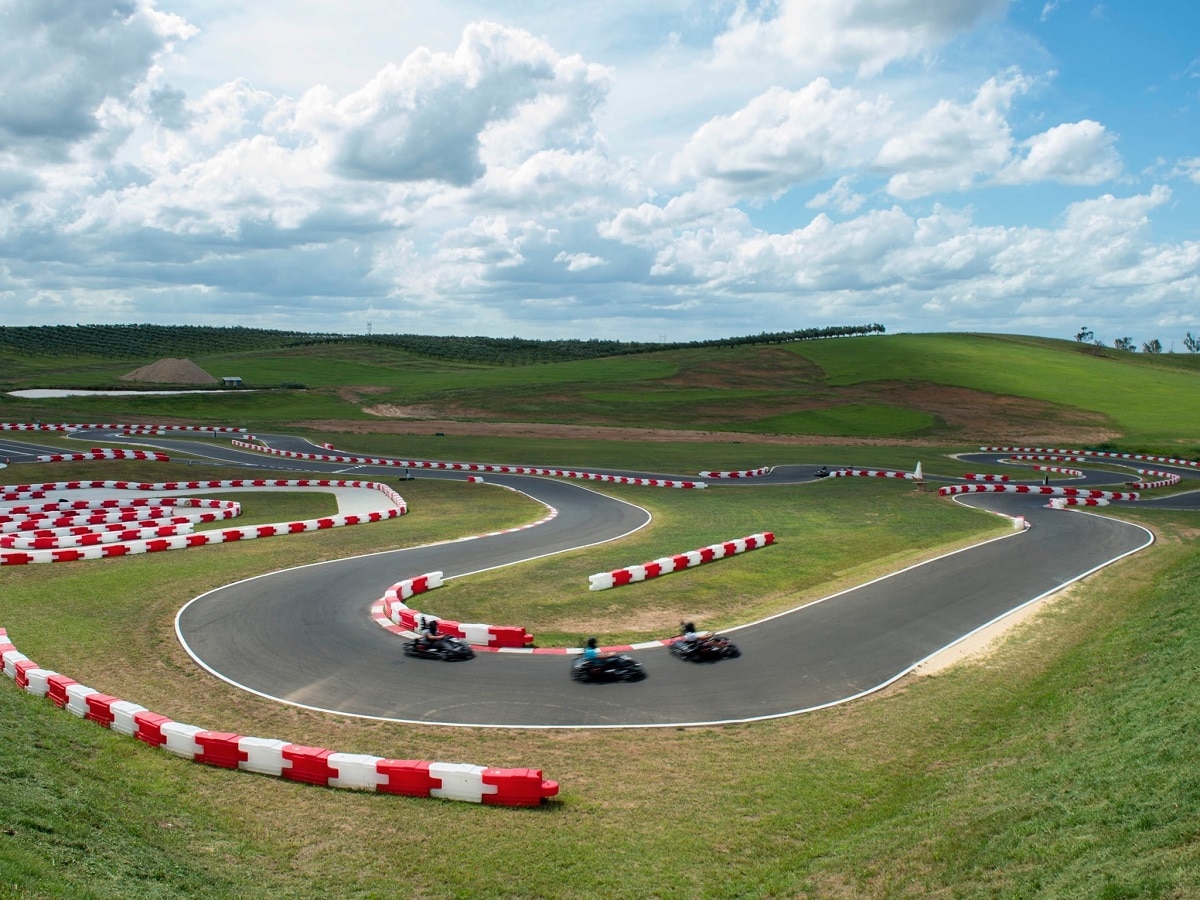 Luddenham Raceway is a multi-faceted activity complex with go-karting sitting right next to an outdoor paintball arena and even a motorsport park. Described as an "adrenaline centre," there's certainly a high standard to provide some of the best go-karting in Sydney.
There are two tracks to choose from here.
The Rookie Circuit is 200 metres long with nine corners, designed specifically for beginners and kids. Then there's the Pro Circuit with 12 high-speed corners along a length of 600 metres, plus a few elevation changes to keep things nice and varied. The latter is also equipped with LED night lights for nighttime go-karting sessions.
Much like Ultimate Karting Sydney, you'll need a specially branded licence that costs $10 and is valid for 12 months. It's worth it if you want the best go-karting Luddenham Raceway has to offer.
Pricing: From $35 for a 10-minute session (Pro Circuit)
Address: 821-849 Luddenham Rd, Luddenham NSW 2745
Contact: (02) 9834 2366
Opening Hours: Monday to Friday (10 AM — 5 PM); Saturday (9 AM — 9 PM); Sunday (9 AM — 7 PM)
---
Wollongong Karting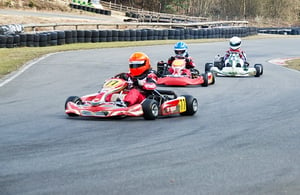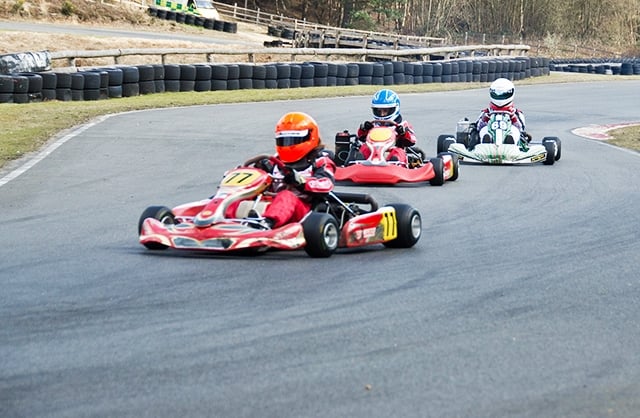 Wollongong Karting ambitiously describes their offering as an "upscale racing experience," equipped with a full fleet of European Sodi Karts and a fully-fledged Karting school so everyone who wants to can get up to speed as soon as possible can.
This is the same outdoor track where V8 supercar drivers Mark Winterbottom, Michael Caruso, James Courtney, and Indy Car driver Ryan Briscoe earned their own racing stripes. So being able to take your own kart onto the field is a thrill worth the price of admission.
You can take advantage of the usual arrive-and-drive karting experience at Wollongong Karting; or kick it up to the next level with the AKRA Racing Series, which is made up of two heat races (10 laps each), a pre-final (15 laps), and a winner-takes-all Grand Final (20 laps).
The seasonal competition is $110 for entry with your own kart or $550 for Australia's only arrive-and-drive two-stroke Yamaha racing class, fully-prepared two-race stroke kart, and mechanic.
Pricing: From $110 for the AKRA Racing Series (adults)
Address: 9-11 W Dapto Rd, Kembla Grange NSW
Contact: (02) 9138 7610
Opening Hours: Wednesday to Sunday (10 AM — 5 PM)
---
Sydney Premier Karting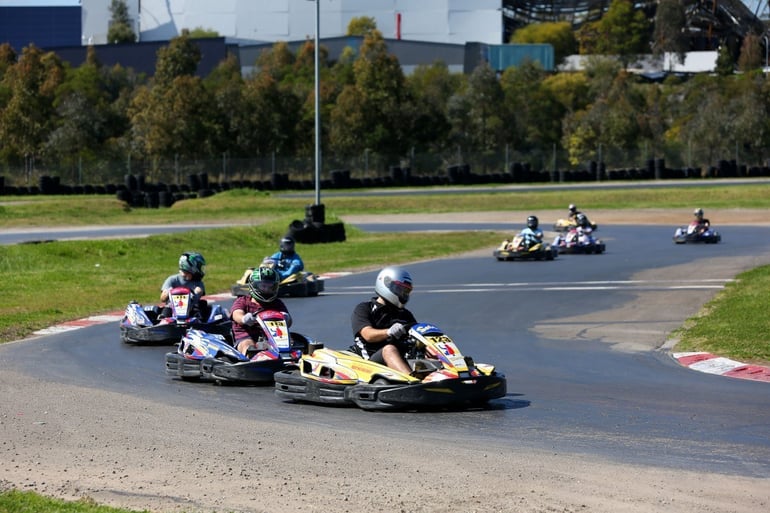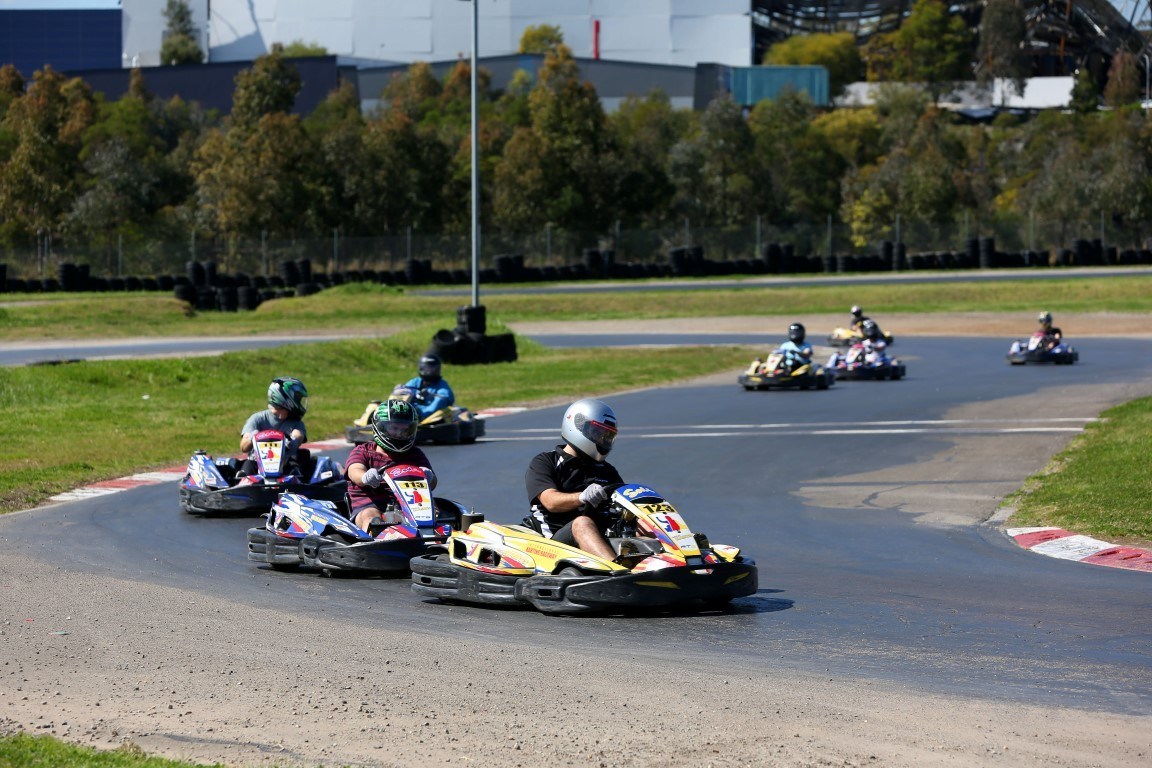 Sydney Premier Karting is the largest of all go-karting tracks in Sydney. It's also the fastest.
Built with the highest quality bitumen available, the aim is to recreate an experience as close to full race car driving as possible, using super fast Sodi RT8 race-build go-karts capable of 13 horsepower with a maximum speed of 100 km/h and ultra-grip tyres. And that's just the top-tier kart available.
There are around six different karts on offer, so anyone can take part across the three different tracks, which vary in length from 703 metres to 1,024 metres. They've even got their hands on some Sodi 2Drive double karts, which are widely considered the best double karts on the rental market (capable of either single or dual steering).
Before you take part you'll need to purchase a $10 yearly membership (based on adult pricing). After that, it's simply a matter of picking and choosing which kind of go-kart you and your crew want to drive. And on which track.
Pricing: From $40 for 10 minutes (based on Sofi RT8 karts)
Address: 50 Peter Brock Dr, Eastern Creek NSW 2766
Contact: (02) 9672 7530
Opening Hours: Monday to Sunday (9 AM — 9 PM)
---
Picton Karting Track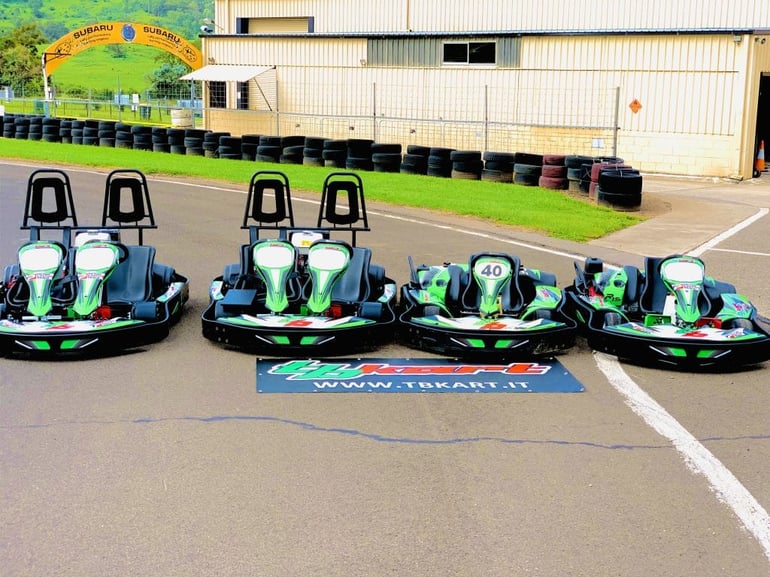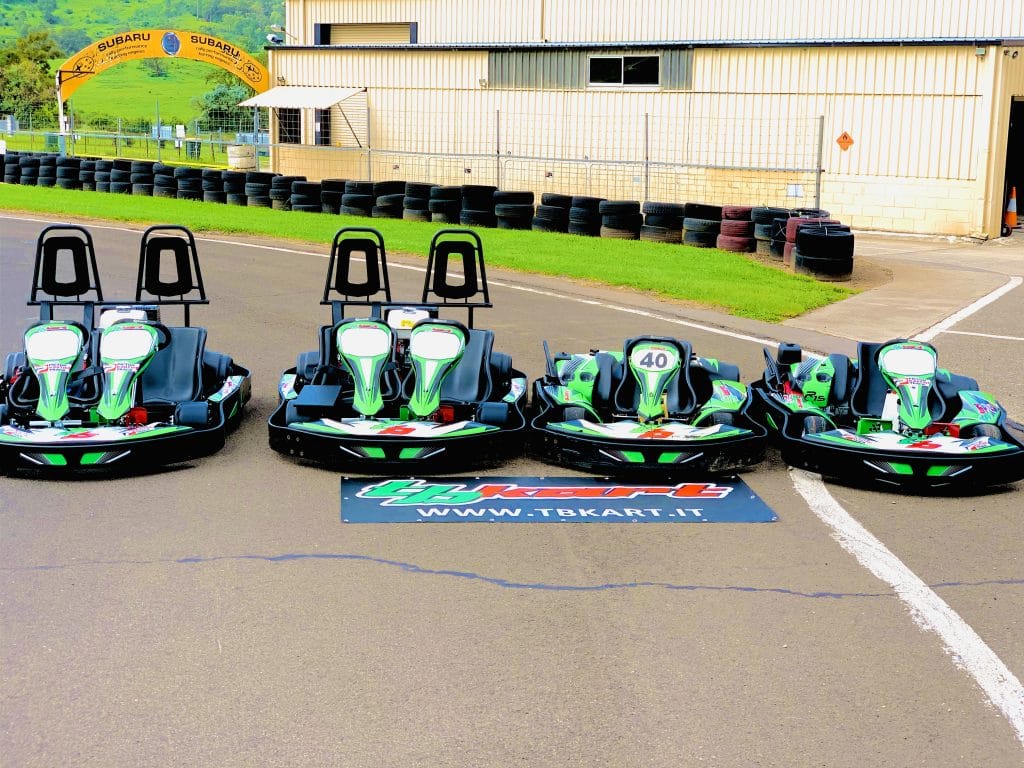 Although the name may be Picton Karting Track, the complex has become so popular amongst thrills seekers that they've expanded with their very own mini golf course. It's a unique sports fusion for sure, but it's still the go-karting that keeps most people coming back.
Much like Luddenham Raceway, there's a rookie track and a pro circuit to choose from: the former measures 330 metres by eight metres, while the latter is 640 metres by eight metres. The pro circuit has nine corners plus a hairpin to keep things nice and lively, featuring the highest quality mix of asphalt for superior grip.
There are a few karts to choose from, but right now, Picton Karting Track's top-tier option is a high-performance two-stroke KT100S Yamaha engine-powered kart capable of generating 17 horsepower with a maximum speed of over 110 km/h and a max RPM of 16,000.
That's some serious grunt, which (we're told) will only get beefier when they introduce some newly sourced karts built with the European 'TB RMAX' chassis and powered by a Rotax two-stroke engine also capable of speeds up to 110 km/h, and super grippy Maxxis Sport racing tyres.
Pricing: $95 for 10 minutes (based on 17hp two-stroke karts)
Address: 200 Picton Rd, Maldon NSW 2571
Contact: (02) 4677 3330
Opening Hours: Monday (10 AM — 5 PM); Wednesday to Friday (10 AM — 5 PM); Saturday (9 AM — 7 PM); Sunday (9 AM — 6 PM)
---
Entertainment Park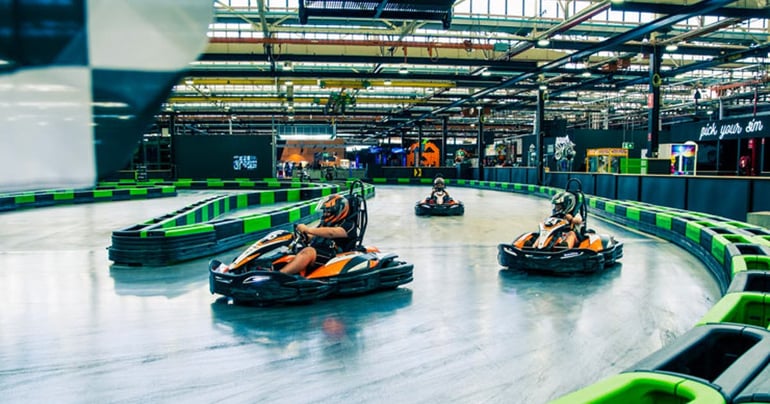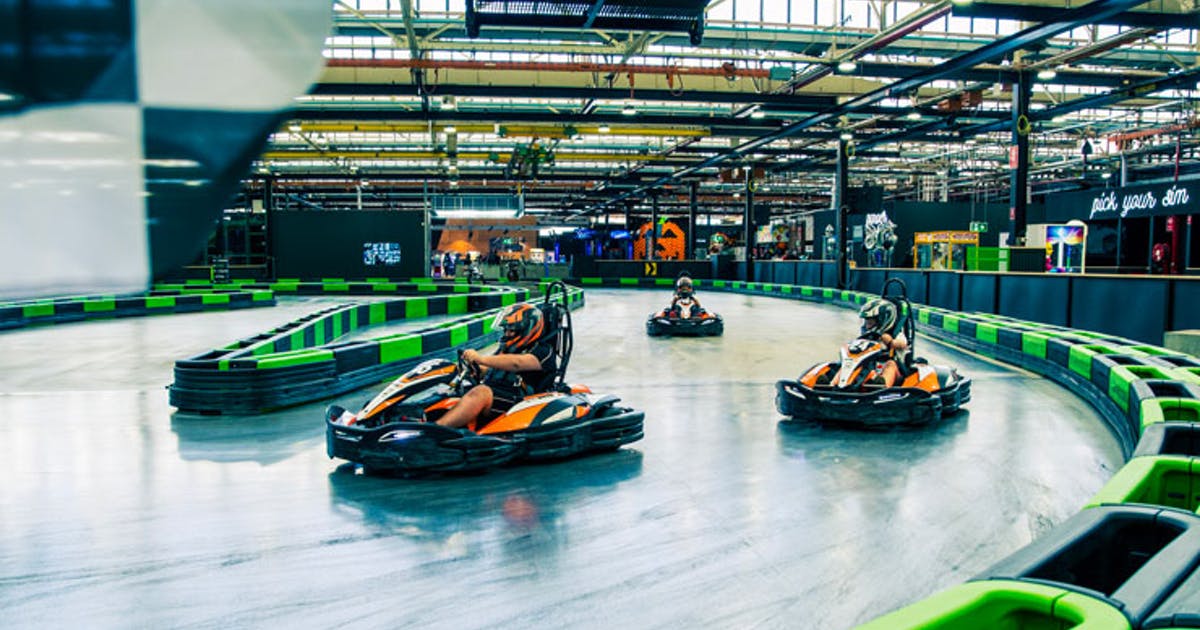 Another (relatively) new one for Sydney is Entertainment Park, and while it isn't exactly just a go-karting complex, the activity is one of the key attractions of this multi-faceted funplex.
Located in Bankstown, the massive space also hosts bowling, racing simulators, hologate VR, and more — there's even a barber (because of course there is). The e-karting arena, however, is what steals the show, with karts that can zip up to 85 km/h.
Note that you'll also need to pay $15 per year for a licence here.
Pricing: From $35 for 10 minutes (adults)
Address: 361 Milperra Rd, Bankstown NSW 2200
Contact: (02) 9773 1398
Opening Hours: Monday to Friday (10 AM — 10 PM)
RELATED: This "Loophole" Lets You Race At Sydney's Greatest Go-Karting Track For Free
---
---
Go-Karting In Sydney — Frequently Asked Questions
Is go-karting safe?
Yes, most definitely.
For some reason, this seems to be a question frequently searched in Australia despite the general consensus being the risk is nominal.
Go-karting is definitely "safe," and very rarely do any of Sydney's go-karting tracks run into safety issues. While it's a fast-paced activity, qualified racing tracks like Hyper Karting and Extreme Indoor Karting adhere to strict regulations and practices to ensure the safety of all go-kart racers.
Between officials whose job it is to observe drivers at all times, safety features like seatbelts and roll bars that balance practicality with performance, and the required protective gear (i.e. helmets, gloves, closed shoes, etc.), you almost have nothing to worry about.
How fast do go karts go?
It depends on the go-kart. On average, you can expect around 50 km/h from most standard go-karts. The newer models, which some of the tracks listed below use, can exceed 100 km/h. One of the tracks — Hyper Karting — even has karts that can activate a boost (DRS style) every so often throughout the race.
How many racers can be on the same track at any one time?
This also depends on the track (its width and length). For a standard track, you expect around eight. But for the longer and wider ones, you can expect all the way up to 25 racers at once.
If the sun is shining, maybe you'd prefer to check out the best golf driving ranges in Sydney instead and if you need ideas on where to refuel head to our round-up of the best new restaurants in Sydney.