The most Tom Cruise red carpet entrance ever has officially been witnessed after the aviation-obsessed actor landed an Airbus helicopter registered under N547SA atop the USS Midway docked in San Diego for the Top Gun: Maverick premiere.
The 59-year-old leading man – who reprises his role as Pete "Maverick" Mitchell – eased the Top Gun branded sky bird down nice and easy, before stepping out adorned in a bespoke navy Brioni three-piece suit, American Optical pilot sunglass, with that signature TC smile plastered across his face.
"I was going to pick you up in the Uber, it was going to be really simple, but you had to just show me up," jokes an MTV News presenter upon Tom Cruise's arrival.
---
---
RELATED: 'Top Gun – Maverick' Is Being Called "Better Than The Original" By Critics
"I've been on many red carpets… that's the best entrance I've ever seen."
"I'm surprised it wasn't in a F/A-18 (Hornet), but the liability insurance for that is a lot more expensive," says co-star Jon Hamm.
"I came here on a bicycle… no… whatever the opposite of a helicopter is. That was me."
Of course, what occurred at the Top Gun: Maverick premiere isn't exactly an isolated incident for Tom Cruise. As some of you may, back in August 2021, the bloke made headlines for similar antics during the production of Mission: Impossible 7 when he was forced to make an emergency helicopter landing in Birmingham. As Coventry Airport was temporarily shut down, he opted to park it right onto the Warickshire garden of one Alison Webb.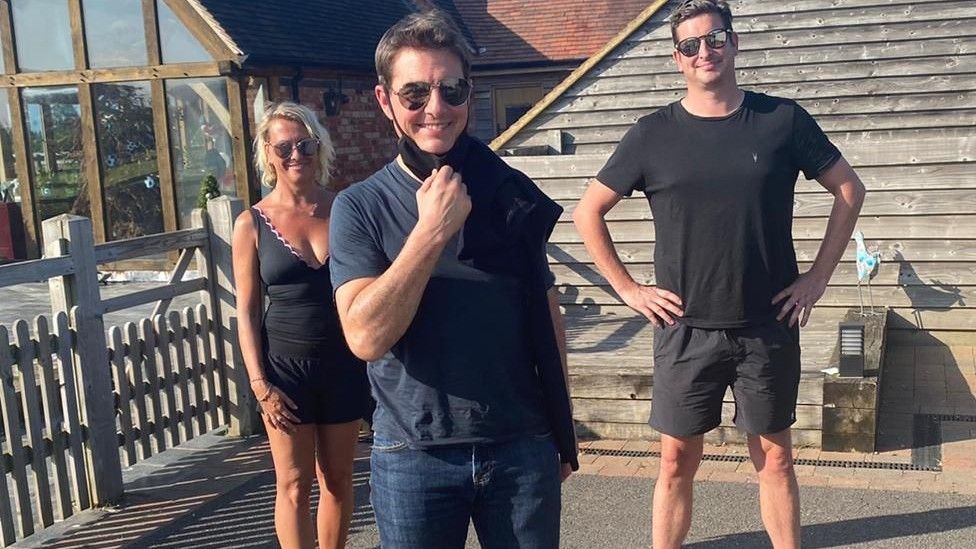 According to Vanity Fair, the Webb family were told beforehand that an unidentified "VIP who was running late" needed to land due to the airport closure and gamely agreed. Upon disembarkment, as a token of appreciation, Cruise posed for socially distanced photos and even gave both Alison Webb and her partner's children a quick ride.
"I thought it would be kind of cool for the kids to see the helicopter land in the garden," Alison Webb told the BBC.
---
---
"[Tom Cruise] basically arrived and got out, and it was like, 'Wow.' He went straight over to the children for a chat, then came over and elbow bumped us and said thank you very much. Then he said if the kids would like they could go up in the helicopter."
"It turned out to be an incredible day. It was surreal, I still now can't believe it happened."
Prior to that, a little further back – at a time before he was licensed for it, no less – Tom Cruise also showed off his aerial skills at Southern California's Willow Springs Circuit… immediately after crushing his Formula 1 test drive with Red Bull Racing. The dude really can do it all, can't he?
RELATED: 'Top Gun – Maverick' Is (Probably) The Most Fun You'll Have In Cinemas This Year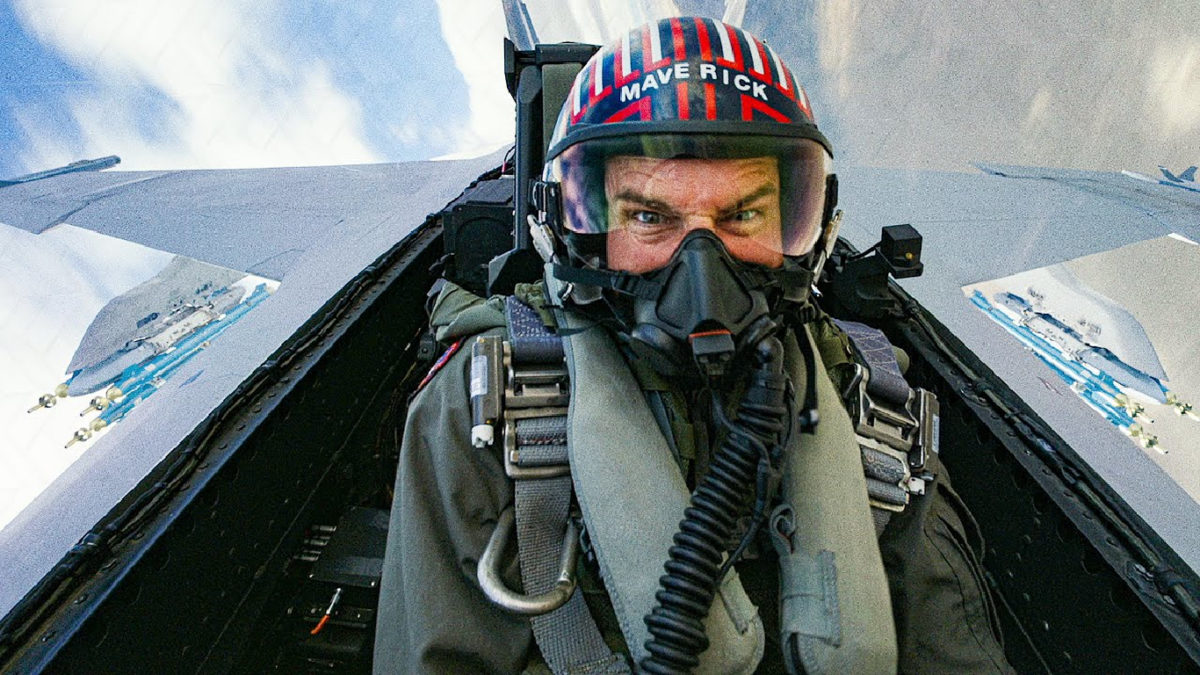 Over 35 years since the original film directed by Tony Scott – two of which were spent in limbo thanks to COVID-19 – Top Gun: Maverick is hitting cinemas. The final trailer dropped this past month offered a better look at Miles Teller as pilot trainee Lieutenant Bradley "Rooster" Bradshaw, son of the late RIO Nick "Goose" Bradshaw; in addition to introducing this franchise instalment's answer to the Maverick-Ice Man rivalry with Glen Powell as hotshot flyboy who goes by the callsign of "Hangman." Let's just say, even before considering all the complexities of being instructed by your deceased father's best friend/the man who you hold responsible for your father's death… emotions, adrenaline, and testosterone levels will run high.
Tom Cruise, Jon Hamm, Miles Teller, and Glen Powell are joined by Jennifer Connelly, Ed Harris, Val Kilmer, Monica Barbaro, Manny Jacinto, as well as Lewis Pullman. In the director's chair, you'll find Joseph Kosinski (Tron: Legacy, Oblivion) working with a screenplay penned by Justin Marks (The Jungle Book), Peter Craig (The Hunger Games), Eric Warren Singer (American Hustle), plus longtime Cruise collaborator Christopher McQuarrie – also known as the bloke behind the two most recent Mission: Impossible films, the next two Mission: Impossible films, and Edge of Tomorrow.
Top Gun: Maverick has a revised release date of May 26th here in Australia – check out Tom Cruise piloting a helicopter onto the USS Midway for the Top Gun: Maverick premiere above (skip to 22:23) and the aforementioned final trailer below.