President Donald Trump recently attended the Daytona 500 – the second sitting US president to do so after George W. Bush in 2004. But it seemed old mate no. 45 wasn't content with just being a spectator, as he took to the track in Cadillac One for a casual hot lap.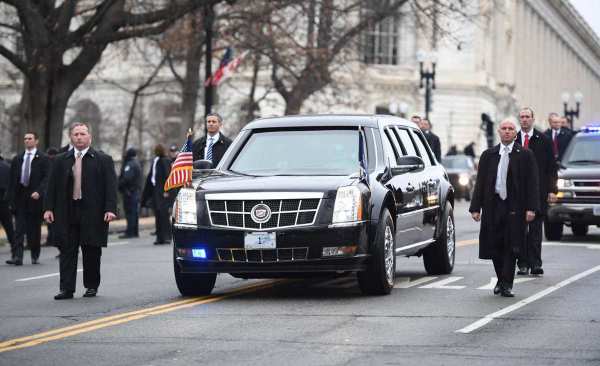 While Cadillac One isn't your usual Daytona motor, it's interesting to note that it's actually quite specced out. Just not in the same sense you and I would imagine a specced out car (for obvious security reasons).
Dubbed "The Beast", some of Cadillac One's more impressive features include:
Full-armour plating
Armoured fuel tank
Pump-action shotguns
Tear gas cannon
Multi-spectrum infrared smoke grenades
Night vision optics
Oxygen tanks
Packets of blood compatible with Trump's biology in case things go really south out in the wild
"There is no greater thrill than to join you at the world centre of racing for the 62nd Daytona 500 – so exciting," said President Trump to the crowd.
"To all of the drivers, technicians and pit crews here today, good luck and may the best team win. God bless you, God bless our military, God bless our veterans and God bless America. Have a great race."
Watch the video above.
RELATED: Science Proves Dickheads Prefer Driving Fancy Cars.