I'm sitting at a Nutrition Station outside of Gold's Gym Miranda, slightly out of breath, because I had once again been hit with terrible traffic/mismanaged my time prior to a lunch meeting. Across from me sits a formidable silhouette of a man who has dedicated over a decade to one of the most effective martial art systems in existence. I am, of course, referring to black belt Kaine Wilken and Brazilian Jiu-Jitsu. And the topic of conversation on the proverbial menu today is one which someone like him is fairly comfortable with navigating: the best Brazilian Jiu-Jitsu (BJJ) gyms in Sydney.
Having ascended to the esteemed rank of black belt just a year prior – shortly after an impressive competitive run in both purple and brown belt which saw Wilken rank first nationally in his division – these days, you'll find Wilken teaching and training at Life BJJ in Taren Point (formerly Ribeiro Jiu-Jitsu Sydney). But due to an agreement on his part with Life BJJ, you'll also find him roaming across Sydney as a means of evolving his grappling game in a meaningful way via multiple institutions – what a ronin is to the samurai, if you will. Hence why he was the perfect choice for such a nebulous and oddly political discussion.
Here's what Kaine Wilken had to say.
---
---
The Gracie name, Gracie Jiu-Jitsu, & Brazilian Jiu-Jitsu
Brazilian Jiu-Jitsu has a complex and multi-faceted origin story which involves old-school Japanese Jiu-Jitsu, Judo, Brazil's Vale Tudo circuit – an early predecessor to Mixed Martial Arts (MMA) – and a family of grappling assassins who have since stamped their name upon the world in tremendous fashion.
In broad strokes, the inception of modern BJJ as we know it was instigated when the founder of Judo – Kano Jigoro – sent one of his student and renowned ground fighting expert – Mitsuyo Maeda – to demonstrate the efficacy of their art across the globe. When Maeda arrived in Brazil, he developed a reputation for himself across what is alleged to be 2,000 professional fights, earning the nickname Conde Koma (translation: Count Combat).
Maeda's most notable students were brothers Carlos and Helio Gracie, which was the beginning to something even greater. What had already been a powerful system of unarmed combat would soon be revolutionised when the younger and less-physically imposing brother – Helio – began to focus more on the ground aspect, incorporating engineering concepts such as leverage in order to emphasize technique over brute strength. And thus Brazilian Jiu-Jitsu – sometimes referred to as Gracie Jiu-Jitsu – was created.
Fast forward to the establishment of the UFC in 1993 which was cofounded by Rorion Gracie, and this was where BJJ began to gain international recognition. Never before had multiple styles been put to the test so rigorously. A young Royce Gracie managed to submit his larger and more physically imposing opponents from UFC 1 all the way to UFC 4, challenging every assumption the ordinary person and professional athletes alike held regarding effective unarmed combat. These days, BJJ, wrestling, or any other equivalent form of grappling discipline is a necessity for professional MMA fighters and their survival.
Australia wasn't exactly immune to the charms of BJJ post-UFC. Soon after, the seed was planted, and a handful of motivated individuals decided to seek instruction.
"You've always had Gracie Barra and Gracie Humaita… they're huge, they're franchises," says Wilken.
---
---
"They've always been a business, they've been a business for a long, long time. A lot of other clubs around them – not so much. Especially in Australia. Then there's the Machados (the cousins of the Gracies). They're the three big ones that established a foothold in Australia."
"All around Australia, there are these different gyms (different meaning non-Gracie) but their lineage all falls back to the Machados and that's because of John Will. I'm pretty sure he was the first Australian black belt which he received through the Machados."
"He obviously took on their business. So it's Will/Machado… the other major association in the country. And then Gracie Barra obviously speaks for itself, there's practically one on every second block in every suburb."
RELATED: The Case For Why Every Man Should Learn Brazilian Jiu-Jitsu
How to pick the best Brazilian Jiu-Jitsu gym in Sydney for you
"There's plenty of clubs in Sydney, so many clubs in Sydney, actually… especially recently too, there's been heaps of little ones opening up everywhere," explains Wilken.
"The quality of training will vary everywhere. I'm not saying no matter where you go, you're going to learn good Jiu-Jitsu. That's wrong. If you want to learn good quality Jiu-Jitsu, there are different factors you need to consider."
Individuals will have different motivations. Whether it's for the thrill of competing, self-defence, or simply fitness related, there will invariably be a different BJJ gym in Sydney for different students.
"If you go off like, competition points and whatnot, these franchise gyms which have an insane amount of numbers, they're always going to be the guys winning team trophies because of sheer numbers. They're bound to rack points up. And they're going to have a gym in high-populated areas. That's just how it works, that's how business works."
---
---
"Look at the statistics. Look at the smaller teams doing well. That proves quality over quantity in my eyes. Don't get me wrong, I've fought against really good guys, some of the best dudes out there, from these franchise gyms. They still produce top competitors."
If you want to start… just start
"As far as recommending good gyms for anyone who wants to do Brazilian Jiu-Jitsu in Sydney… any gym. Any gym. Start Jiu-Jitsu," urges Wilken.
"If you're a beginner looking to start Brazilian Jiu-Jitsu, if you can't go to any of these specific gyms, just go to your nearest gym – that's cool. But if you're in these areas with these gyms are: go to them."
Here are the 10 best Brazilian Jiu-Jitsu gyms in Sydney according to black belt Kaine Wilken – in no particular order and factoring a whole variety of desires + personal objectives into consideration from: becoming a heavy-duty competition player, exploring multiple submission grappling disciplines, to simply easing into a gentle start of the gentle art.
The 10 Best Brazilian Jiu-Jitsu (BJJ) Gyms In Sydney
Legacy (Chippendale)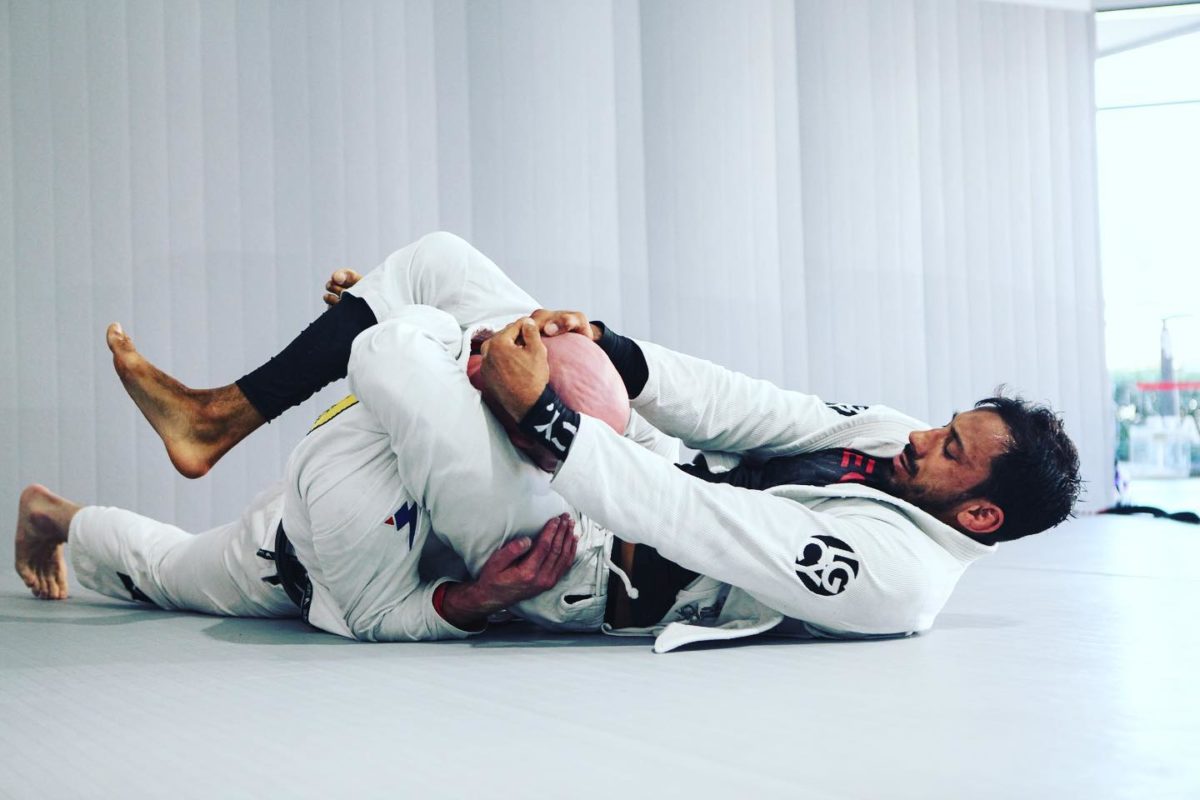 "Legacy is really good, really competition focused as well. They run a Wimp2Warrior MMA program there too. They have really strong Jiu-Jitsu. Thiago Braga, the guy who owns that association, he was a really strong competitor… Heaps of them there, through all the different belts too, really solid team. In terms of the NSW competition circuit, they're usually the one knocking at the door for team trophies next to the established franchises like Gracie Barra and Gracie Huamaita. They do really well."
Address: 232 Cleveland St, Chippendale NSW 2008
Hours: Monday-Thursday (6:30 AM to 8 PM), Friday (6:30 AM to 7:30 PM), Open Mat on weekends (10 AM to 11:30 AM Saturdays, 4 PM to 5 PM Sundays)
Gracie Barra Sydney (Brookvale)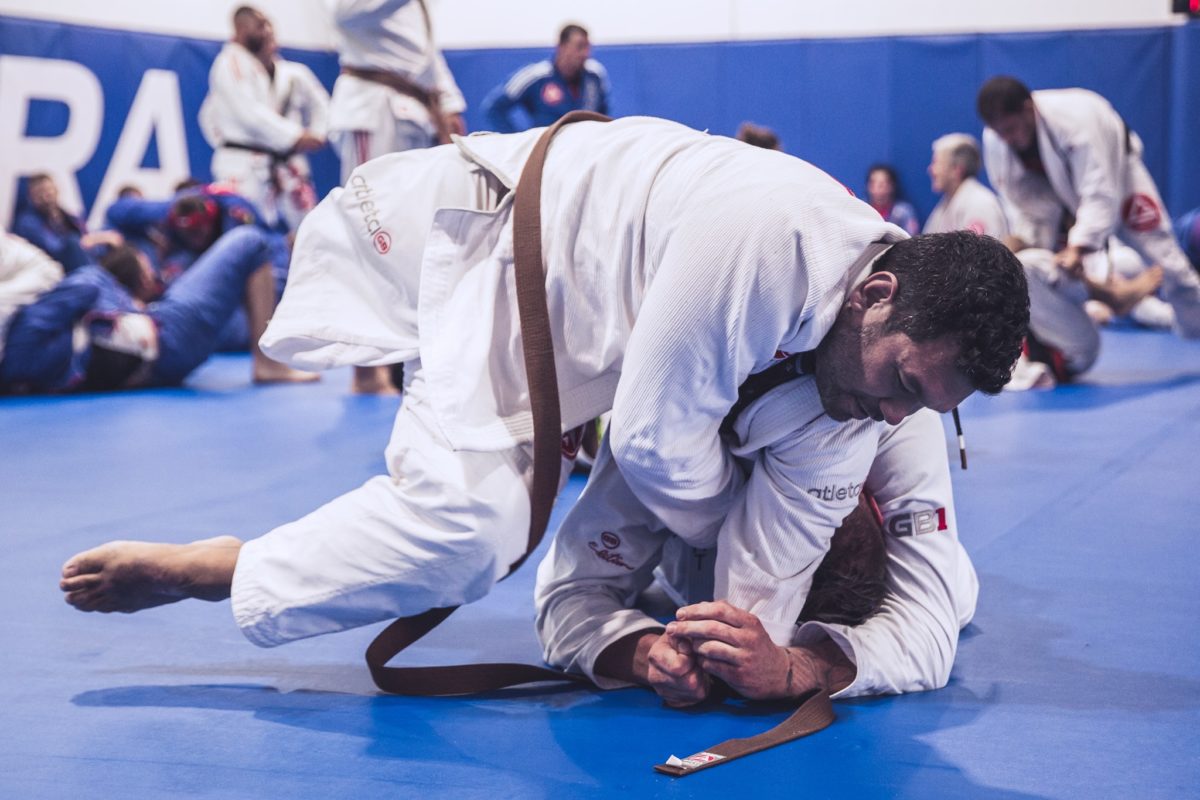 "Gracie Barra, as far as producing top-quality competitors, I honestly feel that's their main strength. Gracie Barra Sydney produces a lot of good guys. Their one from the Central Coast as well. There have been a handful of dudes who have come out and become the best in their respective divisions… out of all the Sydney locations, this one has definitely produced the most."
Address: Unit 6/128 Old Pittwater Rd, Brookvale NSW 2100
Hours: Monday (12 PM to 8:30 PM), Tuesday (10:30 AM to 8 PM), Wednesday (12 PM to 8 PM), Thursday (10:30 AM to 8:30 PM), Friday (12 PM to 8 PM), Saturday-Sunday (11 AM to 1 PM)
---
---
Gracie Humaita Sydney (Alexandria)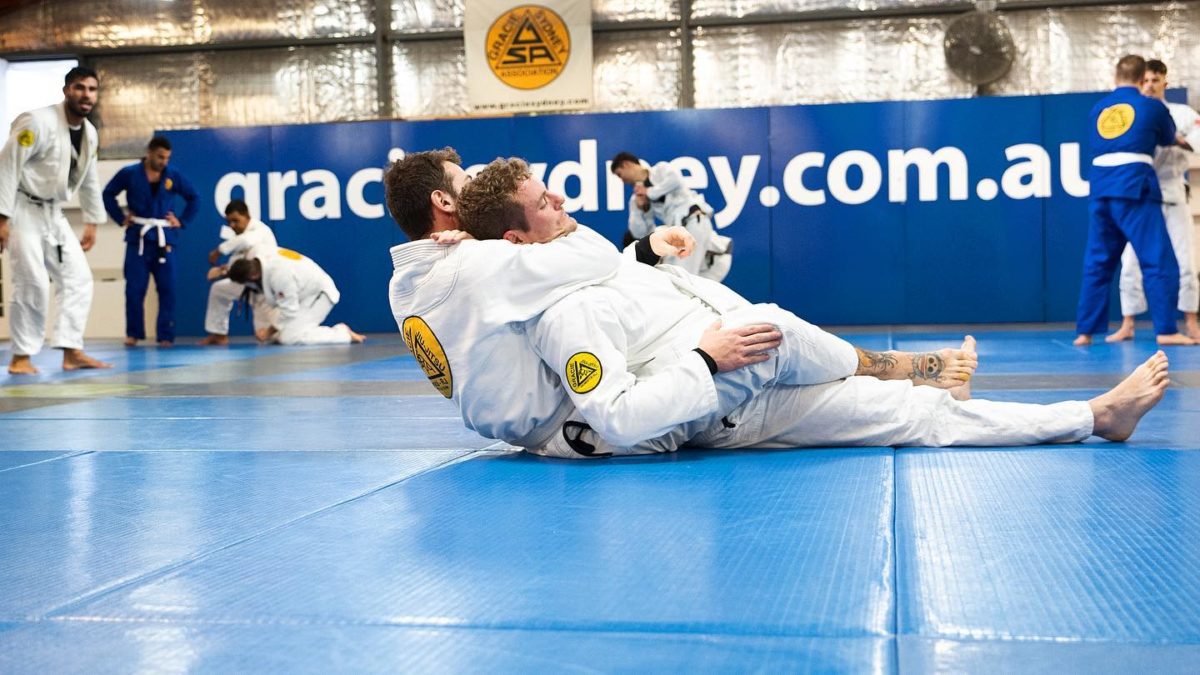 "Gracie Humaita is the OG. In Brazil, you had Humaita and [Barra de Tijuca] which are two different suburbs. Humaita was Helio Gracie's gym where Royler Gracie and all those guys come from. Tijuca/Barra is basically the extension to Humaita. The name obviously brings in a lot of people but they're also just a huge competitive team."
Address: 3/576 Botany Rd, Alexandria NSW 2015
Hours: Monday (6:30 AM to 8:15 PM), Tuesday & Thursday (11:45 AM to 8:20 PM), Wednesday (6:30 AM to 8:20 PM), Friday (6:30 AM to 7:35 PM),
Kings Academy MMA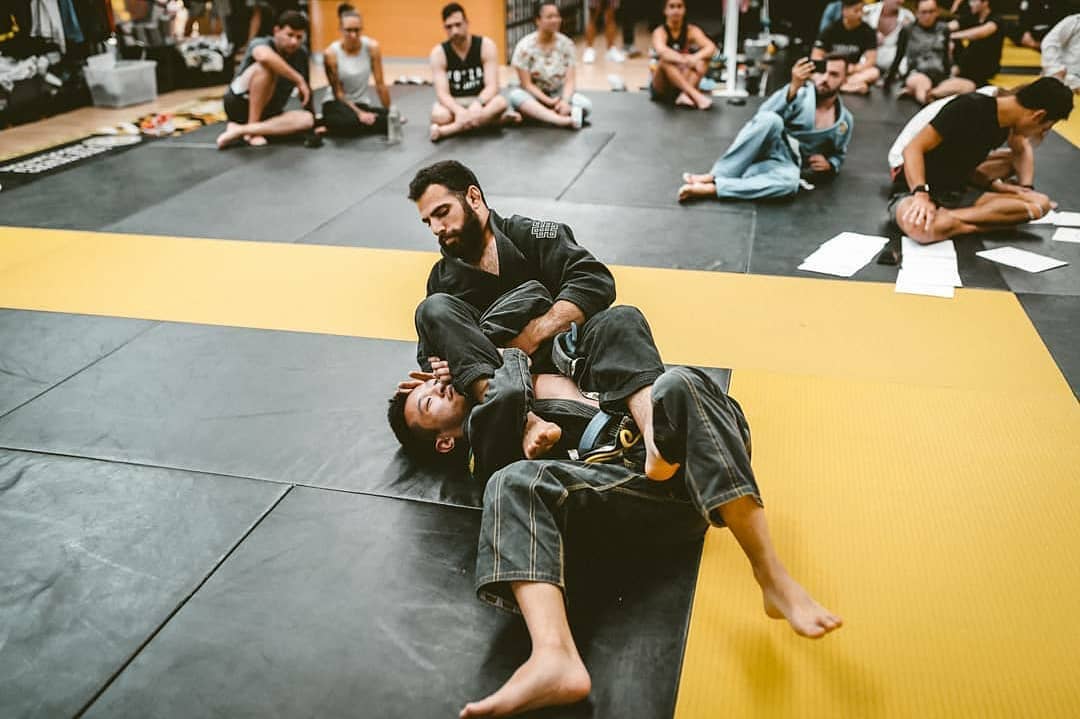 "Kings MMA is run by former UFC fighter Elvis Sinosic. Big facility out there. Also produces some good guys and it's a good mix – wrestling, Brazilian Jiu-Jitsu, you can kickbox, do some MMA stuff. Check it out if you're out that way."
Address: 2/331 Newbridge Rd, Chipping Norton NSW 2170
Hours: Monday & Wednesday (6 AM to 8 PM), Tuesday & Thursday (6 AM to 9:15 PM), Friday (6 AM to 9 PM), Saturday (10 AM to 12 PM), Open Mat on Sunday (9 AM to 11 AM, 6 PM to 8 PM) [excludes non-grappling sessions]
Life BJJ (formerly Ribeiro Jiu-Jitsu)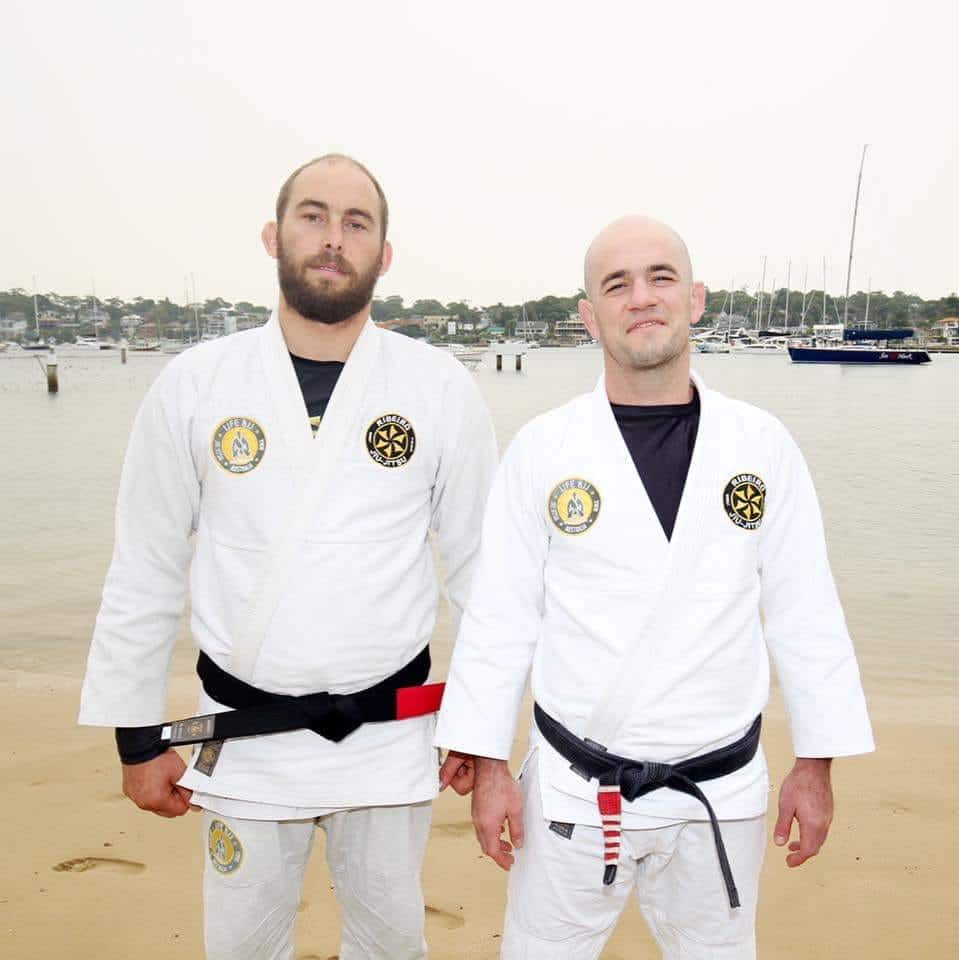 "It's a bit biased but if we're talking the best Brazilian Jiu-Jitsu gyms in Sydney, I need to plug us. I've been with Bernardo "Trekko" Magalhaes for 12 years from white to black. I'm there [as is the author of this article]. Definitely a very good place to start, very friendly environment. We're all about future growth right now, what we can produce years from now. It's quality over quantity, again. We're not massive but it's good quality."
[Non-biased answer for the Sutherland Shire folks –
Southern Cross Jiu-Jitsu Academy
.]
Address: 2/26 Atkinson Rd, Taren Point NSW 2229
Hours: Monday (11 AM to 8 PM), Tuesday-Thursday (6 AM to 8 PM), Friday (11 AM to 6 PM), Saturday (9 AM to 10:30 AM)
Grappling Education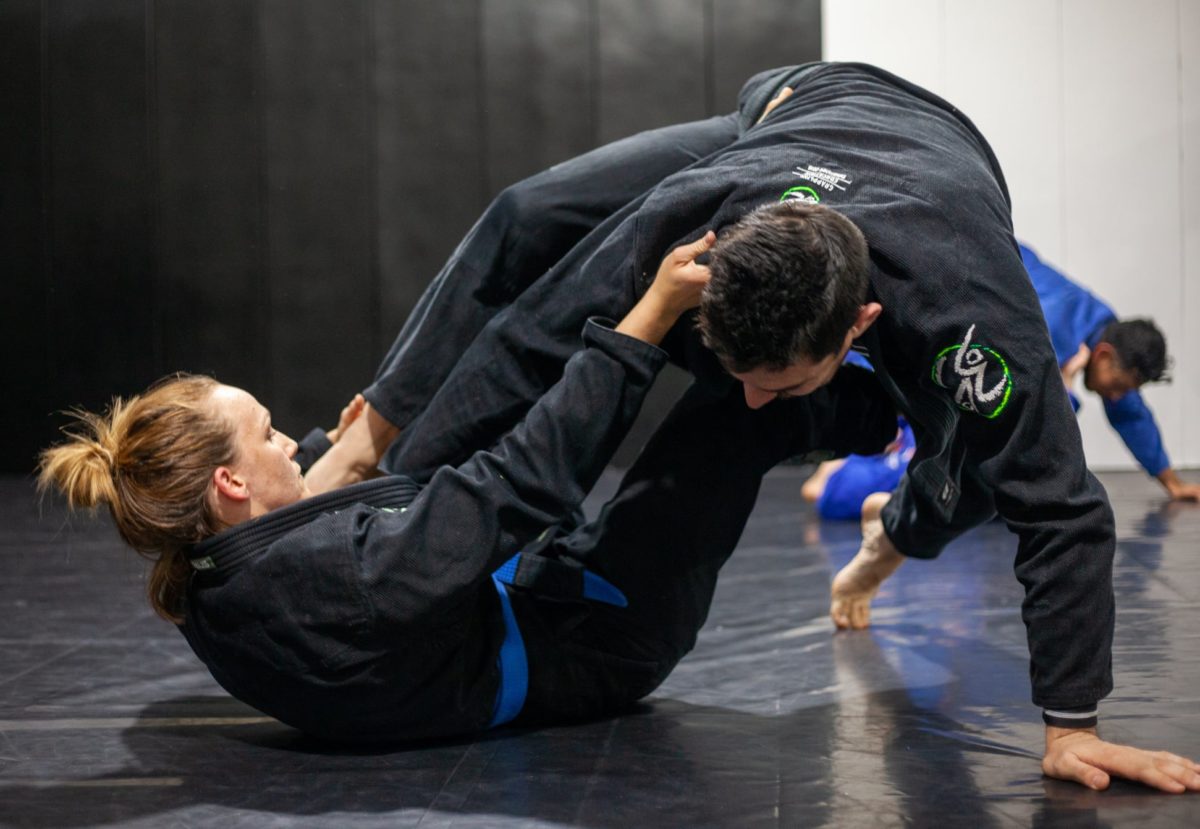 "Grappling Education is building their Gi (traditional form with kimonos) side of things but they've got a really strong No-Gi/wrestling side of things. Owner Keller Locke-Sodhi won the ADCC trials. He won his way to fight the world champion at ADCC last year. If you're in the St George area, I highly recommend you go train there."
Address: 45 Princes Hwy, Kogarah NSW 2217
Hours: Monday (12 PM to 8:15 PM), Tuesday (10 AM to 8:15 PM), Wednesday (9:30 AM to 7 PM), Thursday (10 AM to 7 PM), Friday (9:30 AM to 1 PM), Saturday (10 AM to 11 AM)
Sydney West Martial Arts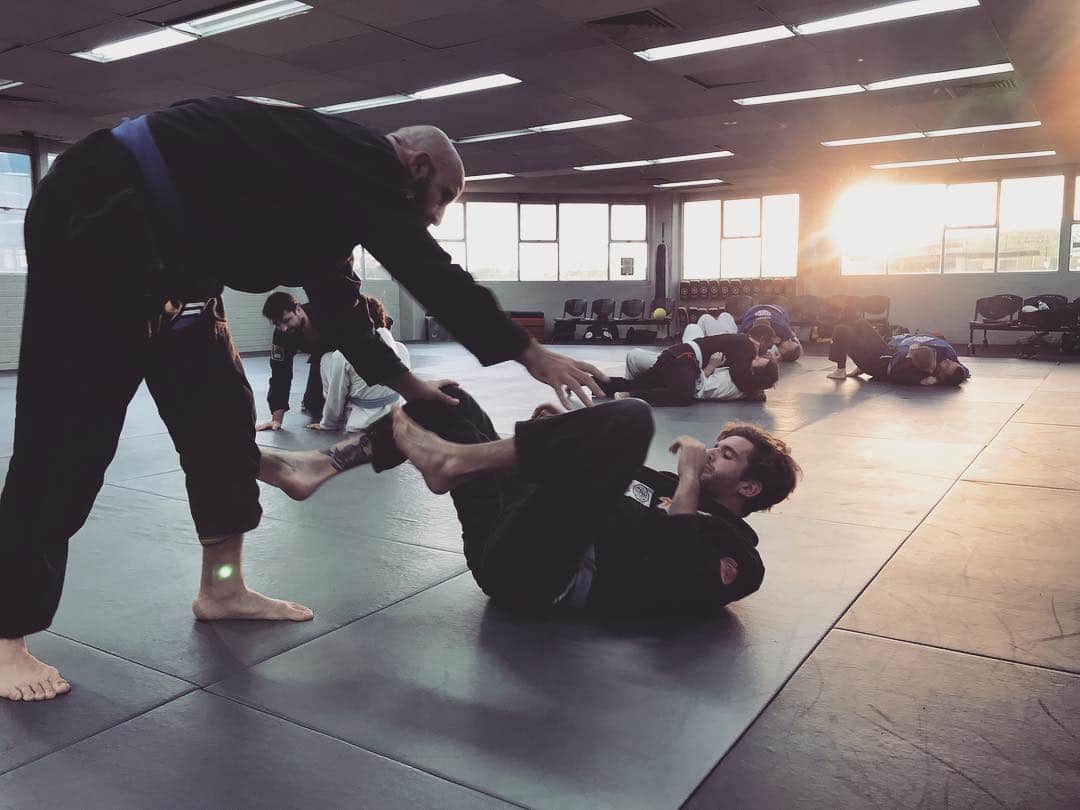 "As far as the No-Gi grappling, the heel hook game, all that stuff, definitely Sydney West Martial Arts. They're up there. Owner Luke Martin comes from that Machado background through… I believe it's Elvis Sinosic who runs Kings MMA Academy. More the submission-grappling, all-submissions allowed sort of stuff. We're seeing a big surge in this regard with stars like Gordan Ryan, Garry Tonon, EBI competition formats, etc."
---
---
Address: 1/87 Henry St, Penrith NSW 2750
Hours: Monday (10 AM to 8 PM), Tuesday & Thursday (5:15 PM to 8 PM), Wednesday (10 AM to 8 PM), Friday (4 PM to 6 PM), Saturday (9 AM to 12 PM) [excludes non-grappling sessions]
Combat Room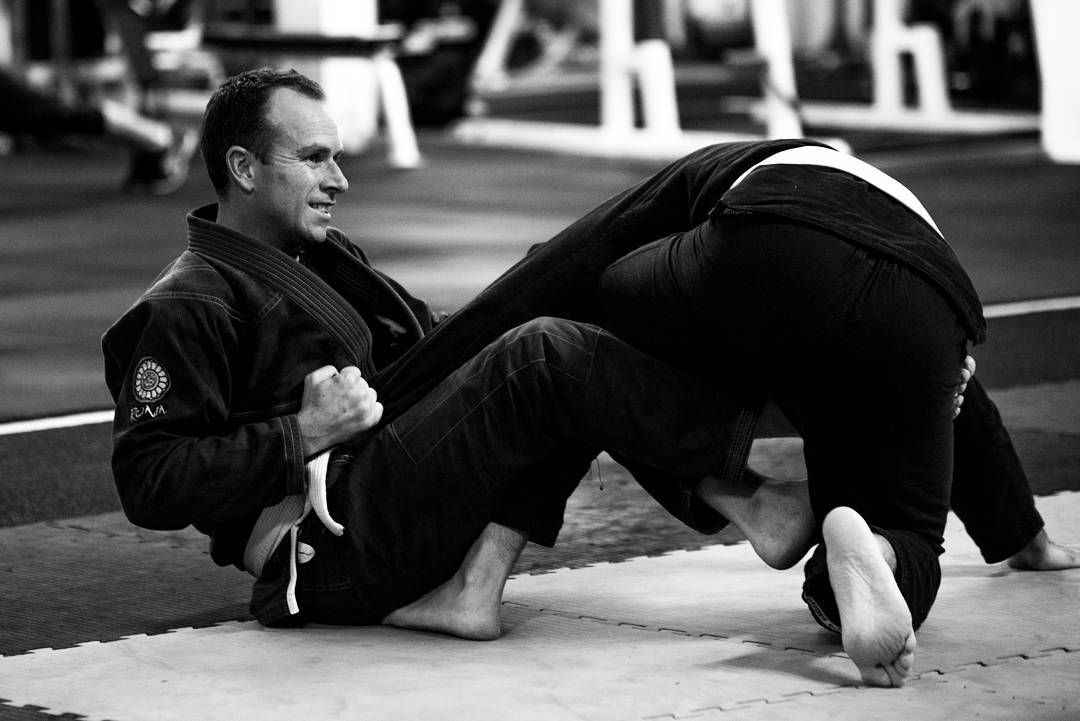 "Alex Scott and Combat Room definitely deserves a mention when it comes to the best Brazilian Jiu-Jitsu gyms in Sydney. I've personally never trained with him. I'd like to some time. Good environment. Good Jiu-Jitsu from what I can tell."
Address: 7 242/240 Harbord Rd, Brookvale NSW 2099
Hours: Monday (6 AM to 8 PM), Tuesday (12 PM to 8 PM), Wednesday (6:30 AM to 8:30 PM), Thursday (6 AM to 8:30 PM), Friday (10:30 AM to 12 PM), Saturday (8:15 AM to 11:30 AM) [excludes non-grappling sessions]
My BJJ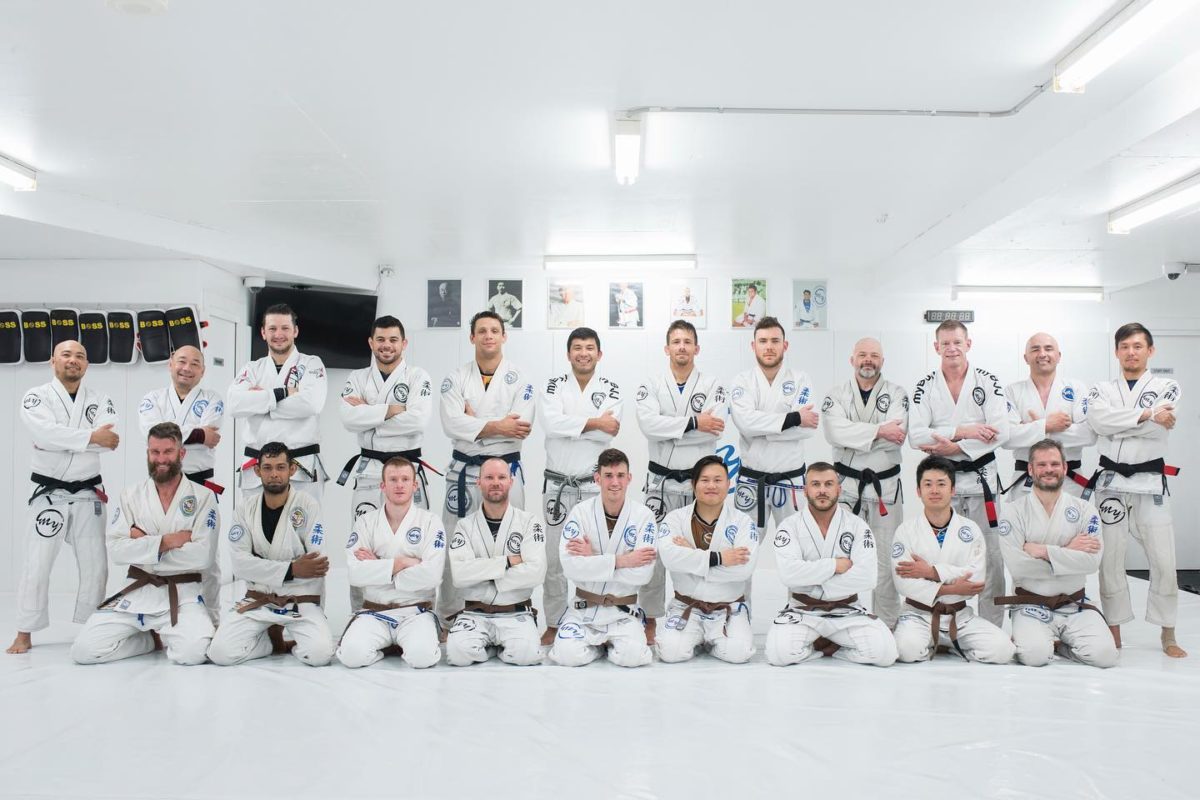 "My BJJ provides a good service, they produce quite a few good guys. They're near the University of Sydney, so they get a lot of foot traffic from where students are staying. A few international students as well go there… I'm not too sure how they're doing in competition now, a few years ago I recall they were doing very well. But definitely a good gym, I've trained there before, their lesson structure is good, good programs, stuff like that."
Address: Shop 20/119-125 Parramatta Rd, Camperdown NSW 2050
Hours: Monday-Friday (6:15 AM to 8:30 PM), Saturday (9 AM to 7:30 PM), Open Mat on Sunday (10 AM to 12 PM) [excludes non-grappling sessions]
SJJA (Crows Nest)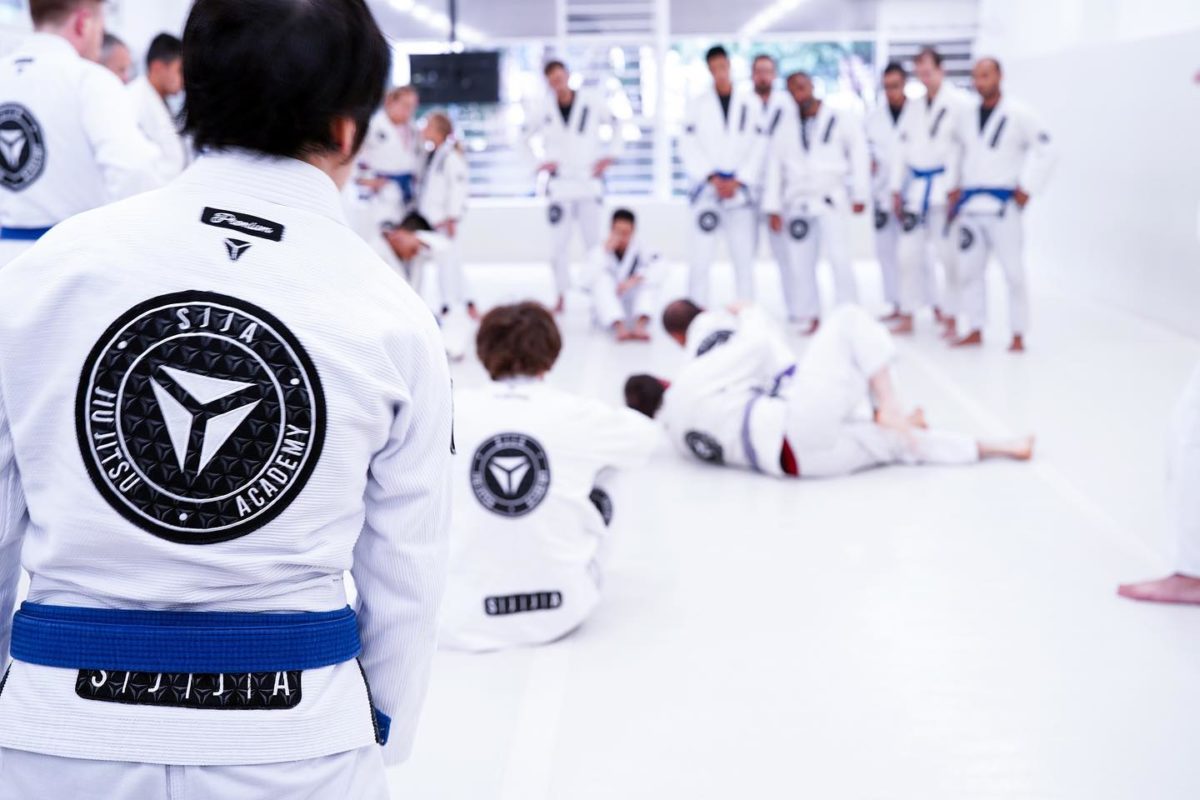 "Bruno Alves has been around for a long time, originally from Gracie Barra, he went his own way, started his own thing with SJJA (Sydney Jiu-Jitsu Association), opening gyms all over the place. Very strong competitors. The Crows Nest location is their headquarters. They just acquired Charles Negromonte – rock, rock-solid black belt, comes from Roger Gracie's academy in London, he beat Andre Galvao. Which says everything right there. Galvao is… Galvao. Chasing the world championship gold has been Negromontes's life."
Address: 51 Hume St, Crows Nest NSW 2065
Hours: Monday & Wednesday (6:30 AM to 8:35 PM), Tuesday & Thursday (12:30 PM to 8:35 PM), Friday (6:30 AM to 7:30 PM), Saturday (11:30 AM to 12:30 PM)
You can follow Kaine Wilken via Instagram: @wilkojiujitsu.