Evolution has done very little to keep us from wanting to throw hands. Why else do we still get swept up by the hype of your McGregors vs Mayweathers and Paul brothers vs whoever? The key difference now is that we stop for a minute to consider whether our dental plan covers what our flight/fight instinct inevitably provokes. We know you want to slug it out, but it's always foolish to charge into battle without a game plan – that's why we've rounded up what we believe are the 14 very best boxing gyms Sydney has to offer.
Recreational combat sports programs these days are a dime a dozen and for every OG sweat hall, there are ten schools in its wake, tethered to tradition in the worst way, and wasting precious hours with BS posturing. Not all boxing gyms (or boxing classes) are created equal, and to really zone in on the best boxing gyms Sydney has to offer, you'll need to decide what level you're at and what you need as an individual fighter.
Pro Tip: Real combat training is ego breaking and teaches you humility in defeat early – that's what you should look for. So how does one discern the real deal from false confidence factories?
---
---
This list is for those who want to fight within a safe and controlled environment, but we've also ensured there's a bit of variety. For the no-bullshit old school pugilists and for those who, understandably, feel a bit overwhelmed with next to no clue where to start. It's all valid, from modern fitness centres that offer boxing classes like Shelter, to chiselled legends like Body Punch Boxing Gym, and even non-gyms like Pad Flow.
Here are our picks of the best boxing gyms in Sydney.
---
Why boxing?
Boxing is multifaceted and only increasing in mainstream popularity (for good reason). Not only is boxing a go-to for anyone interested in sharpening their real-life combat skills, but the celebrated sport has a flow-on effect that provides more than just some power behind your punch.
Boxing is as much about footwork and cardiovascular training as it is about striking at the opportune time; as much about defensive head movements and next-level hand-eye coordination as it is about building up knockout potential. When you're refining your boxing technique, you're making huge strides in aligning your body and mind for numerous physiological and psychological benefits, both in and outside of the ring.
Some of the noted benefits of boxing lessons include:
Great way to improve balance & centre of gravity
Helps with posture
Boosts endurance
Has been known to elevate mood
Improves hand-eye coordination
Can have a meditative effect for boxers when they get 'in the zone' (AKA 'in flow')
Excellent self-defence skills
Mindfulness
Achieve active body fitness
Boxing is a relentlessly pragmatic sport and learning these practical skills will also teach you how to be more disciplined and controlled in other situations, such as work and in relationships. Of course, every fighter is different, and not every boxer is going to see those positive effects flow through to life outside of the ring. That just means they aren't really giving themselves over to the art, but if you are, then you can easily expect boxing to become more than just a sport for you. Cliche I know, but it really can be a very effective way to live a successful and harmonious life.
Boxing is also just a smart and effective way to lose weight and get in fighting shape. A boxing workout (or "boxercise") has been shown to up metabolic rate for 48 hours directly following a session, which places it amongst the very best aerobic workouts you could possibly do. That's even more effective than your morning jog.
---
---
If you're ready to carve out the power, technical know-how, and ferocious discipline of a boxer, then here are the Sydney boxing gyms you should be hitting up, no matter your level of experience. Below you'll find the best of the best when it comes to boxing coaches, boxing training spots, boxing classes, and boxing gyms to help you wind up to wind down.
---
Lace-Up At The Top Boxing Gyms In Sydney
Ultimate Fitness Centre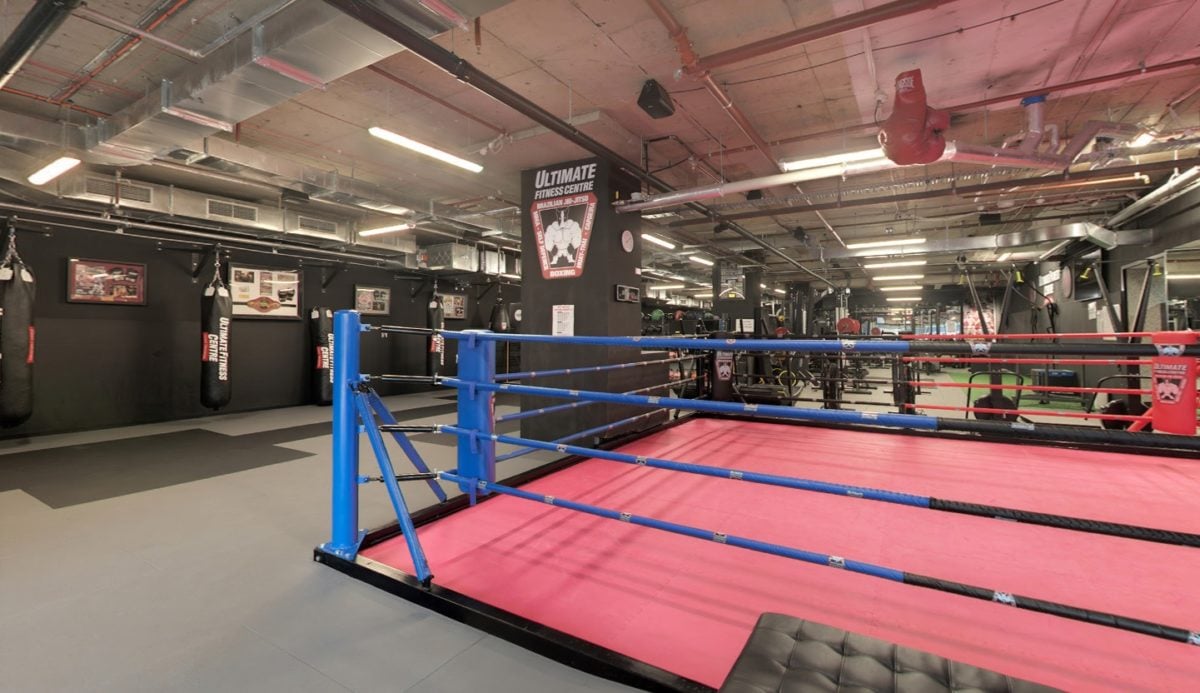 You're probably wondering why this gym is so pricey. That's because, in addition to being a full-blown boxing training facility, Ultimate Fitness Centre is a hardy, comprehensive combat training facility. Brazilian Jiu Jitsu, Muay Thai, Capoeira, Krav Maga – you can become a truly complete fighter here.
Over 20 different classes including sparring make this one of the best all-rounder boxing gyms in Sydney. Not to mention, the personal trainers and fitness conditioning are all to a very high standard. All things considered, $60 is a bargain.
You'll find Ultimate Fitness Centre right in the heart of Sydney CBD, although they've also got another location in Brookvale.
Address: Shop 4/309 Kent St, Sydney NSW 2000 (also in Brookvale)
Contact: (02) 9262 6779
Price: $60 per week for a premium membership
---
Legends Gym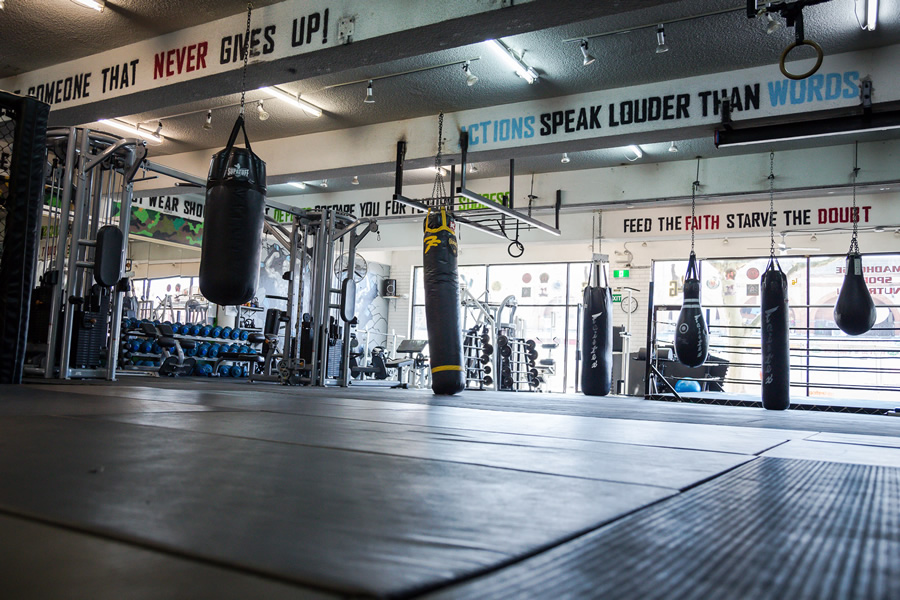 You'll find Legends Gym on Anzac Parade in Kensington, offering up a nicely rounded martial arts and training experience across a dedicated cardio room, Muay Thai, Brazilian Jiu Jitsu, MMA, kickboxing, HIIT training, and more. That kind of scope doesn't mean boxing is an after-thought either; they take it deadly serious here.
They offer a boxing technique group training class at 6 PM every weeknight, giving you a good reason to knock off work a bit early and get that fighting stance looking tight. You'll need to sign up for a premium membership to get unlimited access to all classes, but if Legends is going to become your go-to, and you're serious about improving in more than just boxing, then the cost is entirely worth it. Although do note that there are less expensive, more basic options if you want a more casual approach with no lock-in.
Address: 89 Anzac Parade, Kensington NSW 2033
Contact: (02) 9663 3774
Price: $450 for a 3-month premium membership
---
---
---
Pad Flow
Let's add a twist to this list of Sydney boxing gyms with an entry that isn't actually a gym. It's a small team who work around the inner-city at various locations helping people refine their pad work technique. You aren't sparring here, instead, you're working on your accuracy, distance management, and timing by engaging in pre-worked flows that have been developed to better give you a better sense of who you are as a fighter.
A lot of their training takes place outdoors in the fresh air, so you aren't locked into a dusty basement for half of the time. This is especially valuable for beginners or those who want to brush up on their technique with a team that is considered the best pad holders in Australia. Think of the personal training sessions like learning your way around a deeply intricate rap verse, figuring out the cadence and rhythm necessary to unlock each flow. This allows you to accurately hit as fast as you can and develop your timing.
Padwork is also known as a great way to discern whether you're an outside fighter or an inside fighter, and having a deep understanding of that will help you immensely when you step into the ring.
Address: Various locations around inner-city
Contact: [email protected]
Price: $110 per session
---
Body Punch Boxing Gym
In addition to being run by the championship-winning Hussein brothers, this gym's claim to fame is the fact that they have produced numerous champion boxers. Nothing says legit like irrefutable results. The fitness options ain't half bad either, so if you really want to make something of yourself and work your way into the ring, hit these boys up and they'll get you in shape.
Address: Level 3/71/75 Wangee Rd, Lakemba NSW 2195
Contact: 0415 600 448
Price: $150 per month (Advanced); $100 per month (Beginners)
---
Boxing Works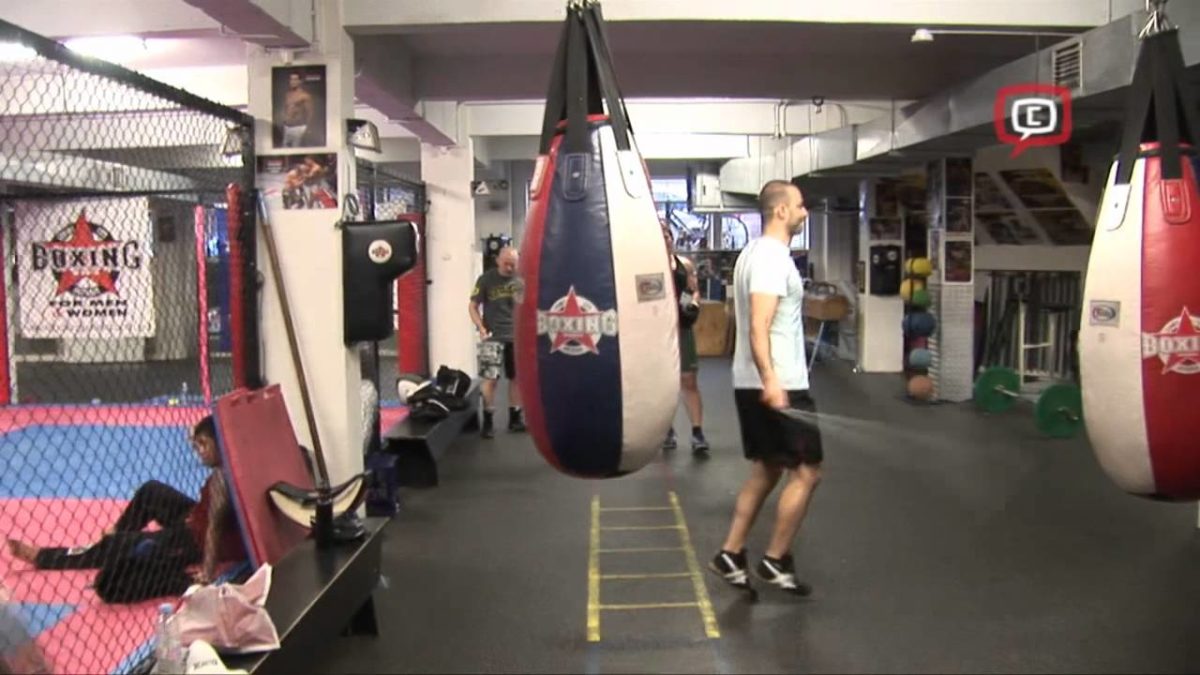 Boxing Works has made a reputation for itself on the combat sports scene thanks to owner Larry Papadopolous, who is one of the country's most successful martial artists. It's a popular gym and you'll run into all types of people here, but don't be fooled. Despite the 'mainstream' bent, this Darlinghurst boxing gym will still put you to the test with various classes across MMA, boxing, kickboxing, and even wrestling. There's also personal training if you prefer something a bit more individualised.
If you're new to this, it's worth getting in on their 8-day trial, priced at a fairly generous $40 for eight consecutive days. During that time you try out their boxing classes, Brazilian Jiu Jitsu, and use their weights and cardio equipment.
---
---
Address: 83-97 Darlinghurst Rd, Potts Point NSW 2011
Contact: 0411 540 507
Price: $88 per fortnight; $500 per three months.
---
SRG Thai Boxing Gym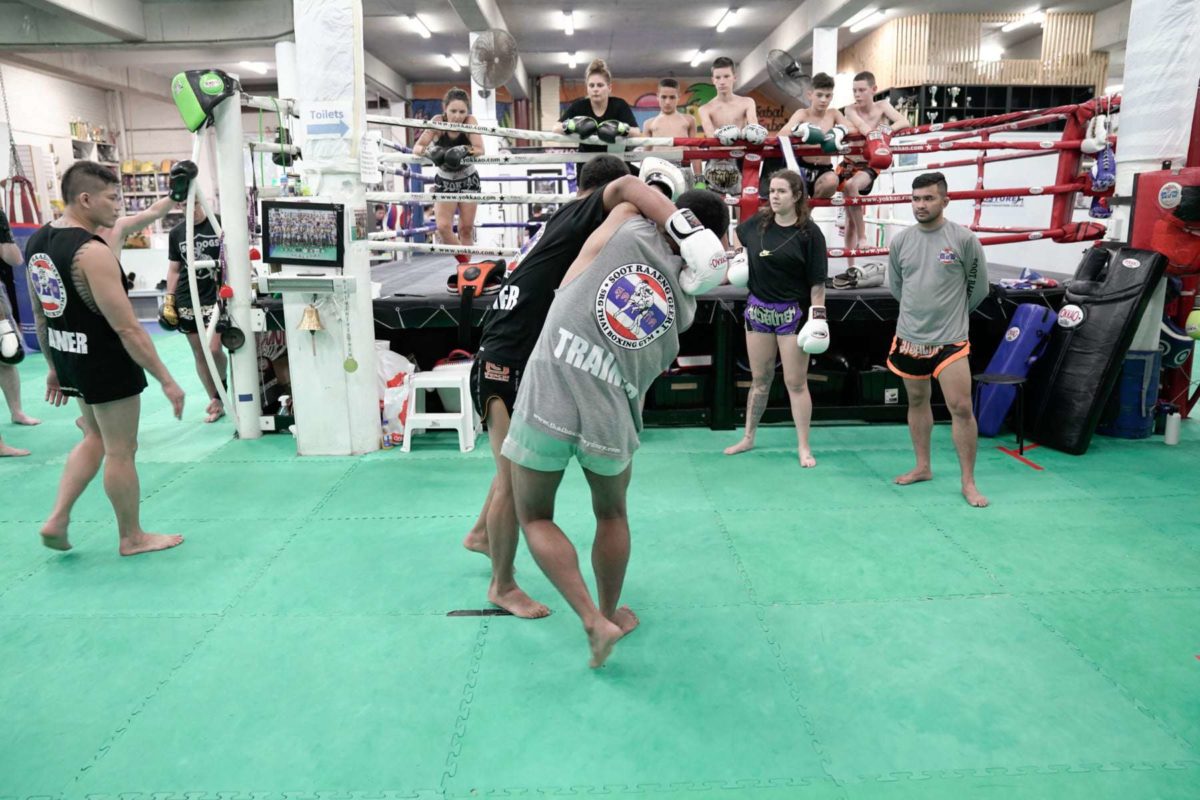 Authentic (read: painful) training techniques here. While all combat training is a transformation of body+mind, this one has a slightly heavier emphasis on both. Being steeped in some tradition, but not in the hokey kind of way, training in the art of eight limbs here is an exercise of deep reverence and cultural appreciation. Your first lesson is completely free as well, so even if you're gravitating towards another Sydney boxing gym on this list, it's worth heading along to give Thai boxing a go.
The Thai Boxing Sydney website also has an online store that stocks some of the best Muay Thai brands available, so you'll never be wanting if you're in need of some good quality gear to help you dial in your best technique and smash those fitness goals.
Address: 2/576 Botany Rd, Alexandria NSW 2015
Contact: (02) 9667 2115
Price: $45 per week
---
UFC Gym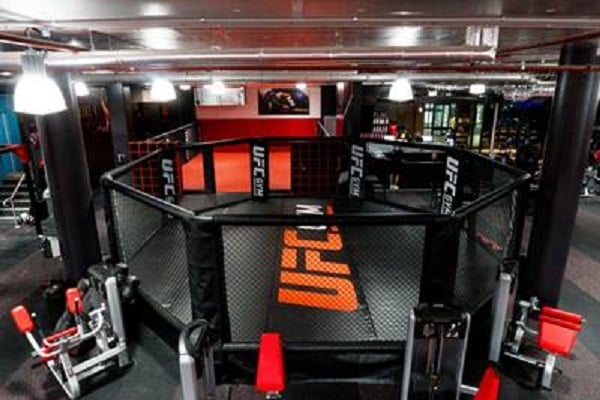 Another all-rounder combat gym with a full range of specialised classes and fitness conditioning. This one is worth a look, if not for the expertise, then for the relatively reasonable pricing – amongst the least expensive in Sydney.
There's also the fact that this is kind of the official gym of the UFC, so you're also getting the benefit of an extensive network of athletes and trainers to help you sharpen those jabs. Their promo videos may be cheesy, but when you rock up here get ready to really push yourself to become a better fighter, inside and outside of the ring.
With 10 locations throughout Sydney, you might be put off by just how ubiquitous these guys have become. Don't be. The range is there, the experience is tight, and the standards are high.
The UFC Gym in Rockdale is one of the most popular but there are also locations in Wetherill Park, Bankstown, Parramatta, Castle Hill, Penrith, and more.
---
---
Address: 466 W Botany St, Rockdale NSW 2216
Contact: (02) 9556 1411
Price: $40 per week (Ultimate VIP member)
---
Shelter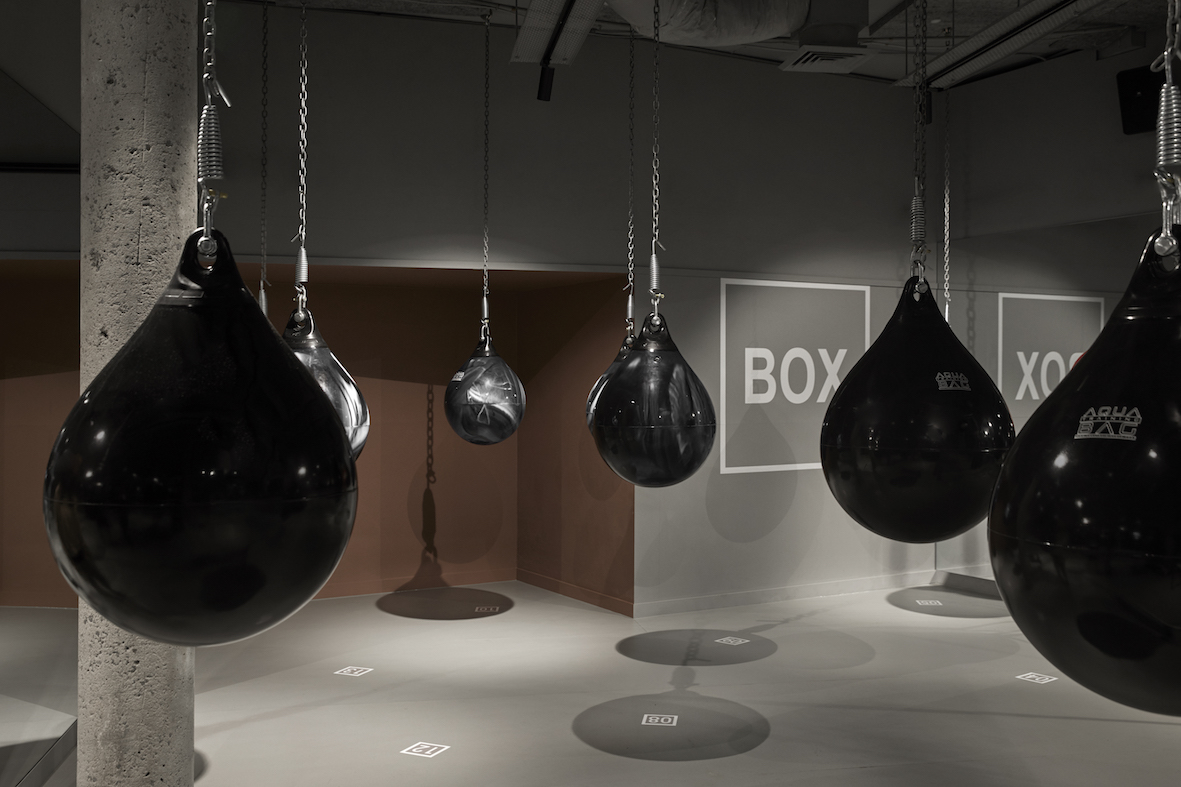 Shelter is the embodiment of calm, with the Double Bay fitness and wellness studio standing far apart from your traditional fitness centre, focusing more on meditative design and soft textures. Don't mistake that for anything but pure grunt though, with their fitness classes being some of the most effective and tightly curated in the area. They've got plenty of classes across various fitness regimes here, but you're here for boxing, right?
That means you'll want to book into their 450-minute low impact, high-intensity conditioning class, which leans heavily on boxing and runs as 10 guided rounds split between bags (the boxing kind – not the Double Bay kind) and the floor. It's entirely appropriate for beginners and intermediates as well as trained boxers who just want something a bit different, so consider Shelter your go-to for when you want a lick of boxercise in a relaxed, non-judgmental setting.
Address: 3 Goldman Ln, Double Bay NSW 2028
Contact: 0403 264 218
Price: $35 per boxing class
---
Undercard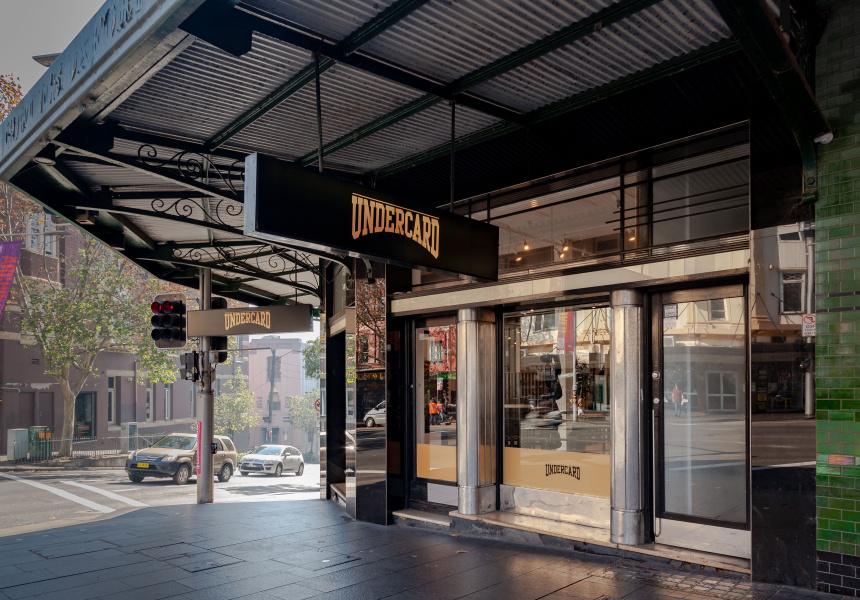 The former digs of American Apparel on Oxford Street have now become one of the best boxing gyms in Sydney with Undercard – an international brand – modelled after Zach Vickers' famed US gyms. The downstairs area is now a dim room with high-end equipment, perfect for the distinct Undercard method, which has been described as a punishing, highly effective boxing-led HIIT class that brings various methods together for a holistic approach.
36-person group classes take place throughout the day, while the street level features numerous breakout spaces, a smoothie and espresso bar, and a dedicated boxing studio for one-to-one personal training sessions.
Address: 82 Oxford Street, Darlinghurst
Contact: 02 9360 2908
Price: From $50 (for 2 sessions + wraps)
---
Hustle Boxing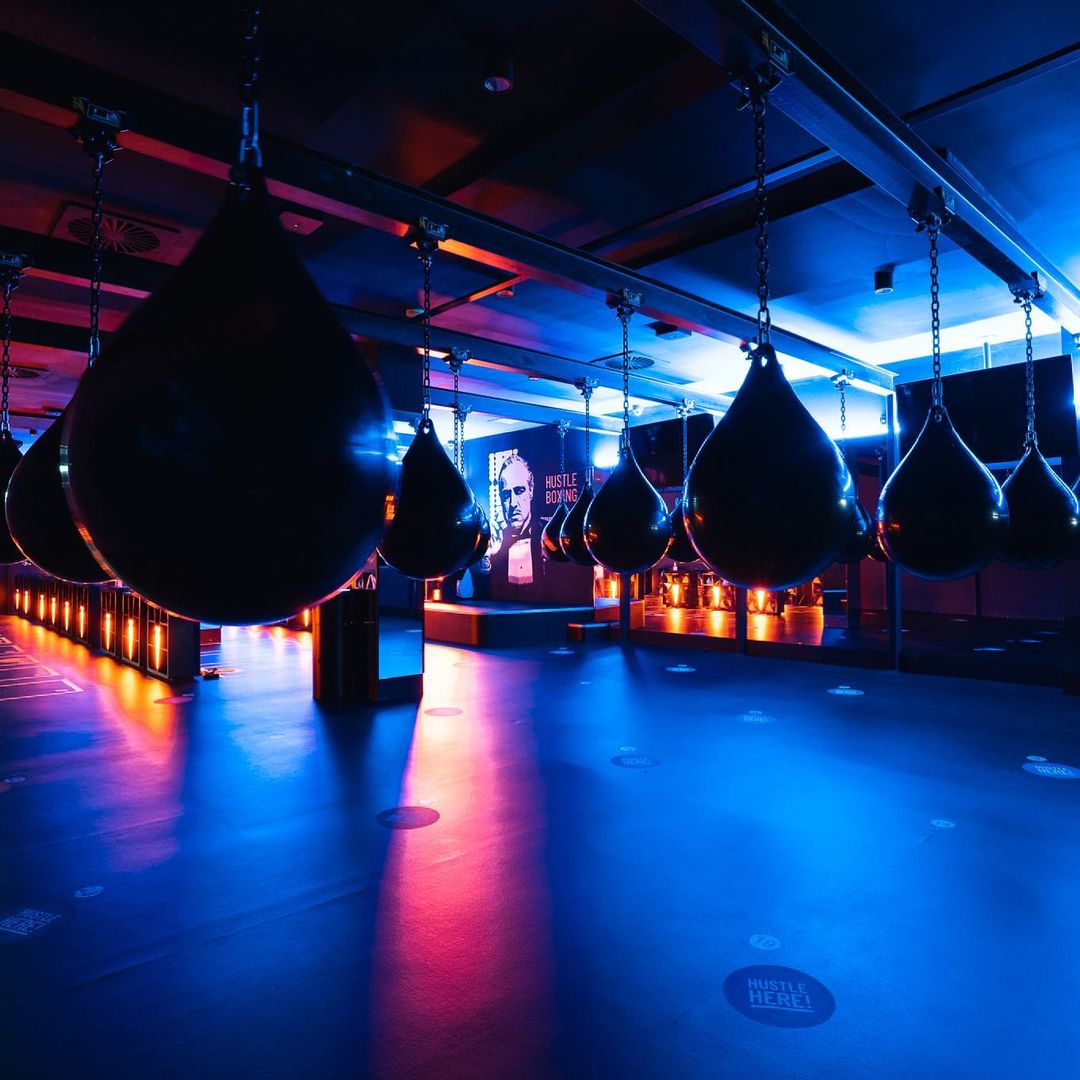 Consider hustle the Barry's of boxing, with a modern, tight, and design-forward Potts Point gym dedicated to boxercise classes done differently. At $35 a class, you're looking at hardcore sweat sessions designed to take a boxing-centric approach to group fitness done differently. The music is loud, the lights are low, and the high-end equipment is flashy and neatly laid out. Back this up with a class at nearby Barry's if you want to really earn your day.
---
---
Address: 176 Victoria St, Potts Point NSW 2011
Contact: (02) 8227 7088
Price: From $35 per class
---
Emerge MMA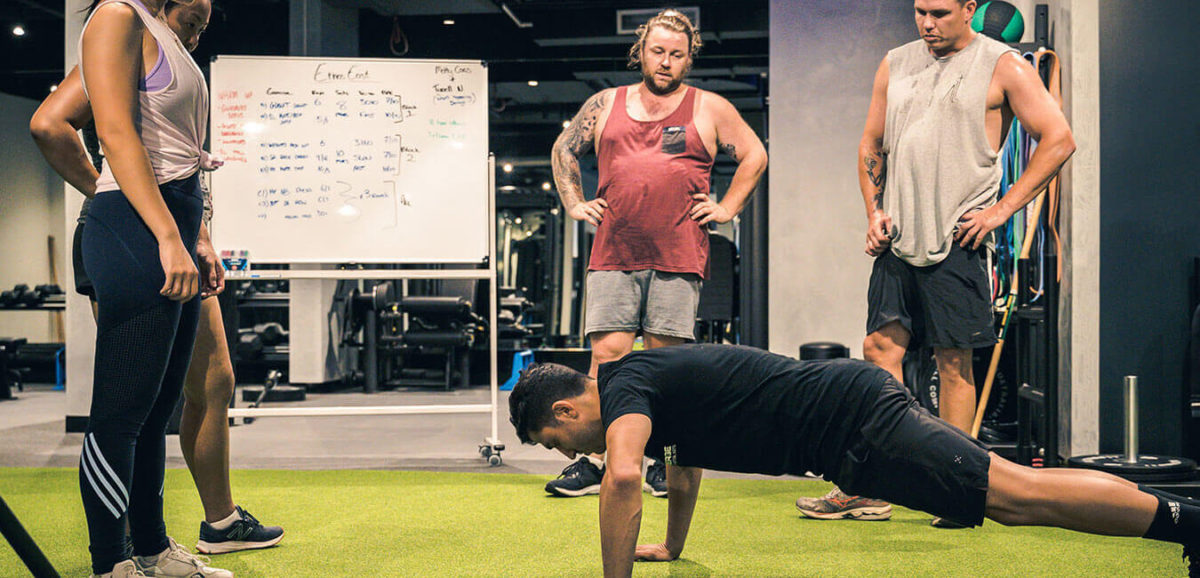 Traditional Muay Thai, Jiu-Jitsu, and boxing are all on the cards at Mascot's Emerge MMA, a no-holds-barred Sydney gym that focuses on each and every aspect of the journey and has a tight-knit community with nothing but support on the mind. This is the kind of gym you want to be a member of if you're approaching boxing as a journey for both your body and your mind. They even offer wrestling and yoga here, focused on turning you into a true all-rounder when it comes to strength and conditioning.
Address: Shop 8/200 Coward St, Mascot NSW 2020
Contact: 0466 370 032
Price: $140 per fortnight (the full package)
---
12RND Fitness
12RND Fitness is one of the most well-known boxing gyms in Australia, with both Sydney and Melbourne boxing classes cost effective and incredibly efficient in the way they work. Aside from Fight Fit Boxing Centre and the now-closed Dynamic Boxing Fitness, it's one of the most popular gyms in Victoria and regularly attracts South and North Melbourne boxing fanatics after a full-body workout.
In Sydney, 12RND Fitness gyms can often get lost amongst the other top-quality boxing gyms out there, but make no mistake; this business is built on the tight, careful curation of a very specific training routine designed to help you achieve your fitness goals with perfect pacing.
The most popular 12RND Fitness is probably the one in Alexandria, but they've also got various other locations from North Sydney and Mascot, to Newtown and Lidcombe.
Address: 110 McEvoy St, Alexandria NSW 2015
Contact: 0497 121 212
Price: From $45 per week
---
Corporate Fitness Centre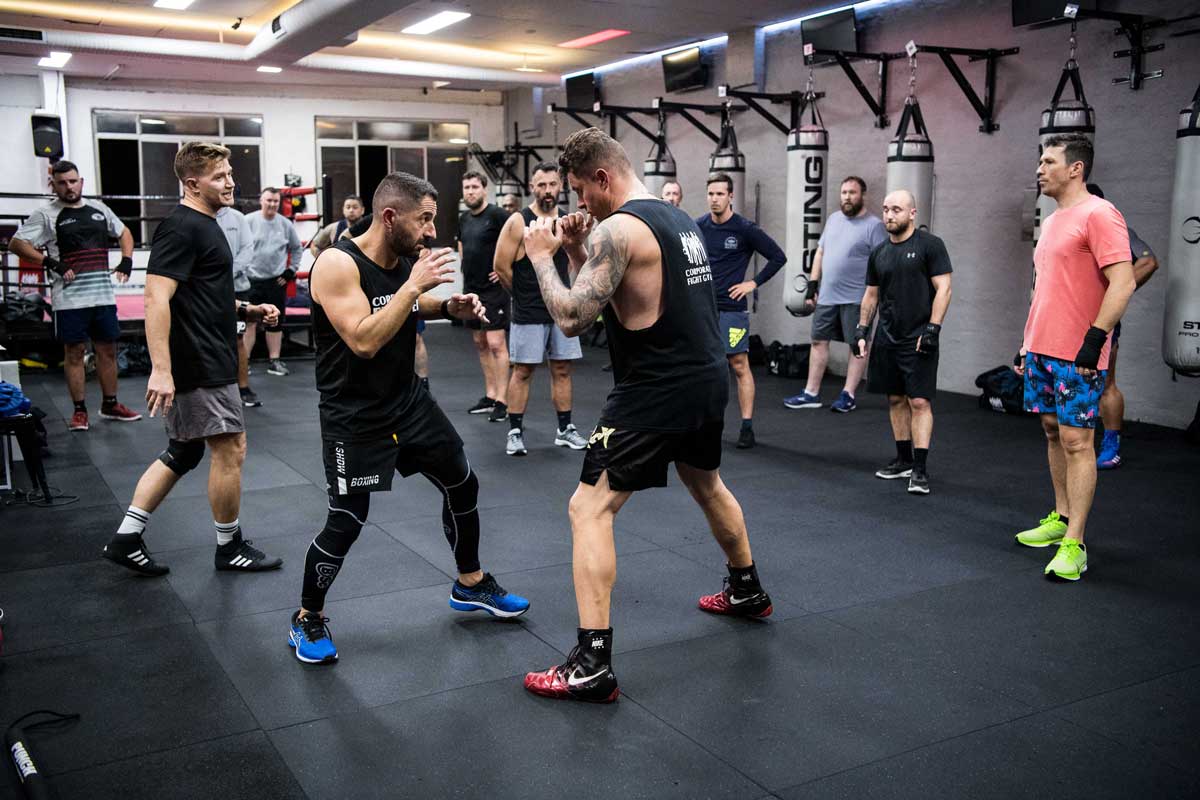 A small gym on the edge of Surry Hills, Corporate Fitness Centre offers hour-long boxing classes with a distinct difference, taking a more mathematical approach at improving your overall technique by offering to measure the number of punches thrown, how fast you throw them, and your overall intensity.
Having such metrics on hand helps you immensely during the bag-heavy classes, constantly working on your technique with real, applicable feedback that should have you developing your individual style so you can jump into the ring with full confidence.
With over 30 classes per week, you're guaranteed to find something here to help you transition from amateur to professional boxer in no time. If you're new to boxing, there's also a 28-day course perfect for newcomers with free gloves and wraps on sign-up – not a bad shout if you're still unsure of where to start.
Address: 36/38 Wentworth Ave, Surry Hills NSW 2010
Contact: (02) 9264 4492
Price: From $49 per week
---
Best Boxing Gyms Sydney – Frequently Asked Questions
What is the best boxing gym in Sydney?
There are plenty of options when it comes to finding the best Sydney boxing gym but some of the top choices are Legends, Undercard, Emerge MMA, and for something a bit different, Shelter.
Is boxing good for exercise?
Boxing works on much more than just the power behind your punch, so you're also getting a massive workout when you're in the flow state. Both your body and your mind will see numerous benefits.
How much is a boxing class in Sydney?
Expect to pay at least $35 per class if you're looking for boxing lessons in Sydney. The prices can vary quite a lot so choose your gym carefully. There are a few that offer free trials or classes for beginners, so do a bit of hopping around to find the best boxing gym for you.