As a country, Australia certainly punches above its weight in many regards. And that includes being home to some of the world's best golf courses.
In this year's edition of the annual rankings published by Golf Magazine, six sites ranging from Victoria's Royal Melbourne Golf Course (both West & East) to Tasmania's Barnbougle Dunes have made the cut.
Royal Melbourne West, which was officially established in 1931, proved to be the most impressive of the local bunch — coming in hot at #7.
RELATED: How One Of The World's Most Exclusive Golf Clubs Escapes Its $80 Million Tax Bill
The Alister MacKenzie-designed course edged out the likes of America's Oakmont Country Club (#8) and the internationally renowned Augusta National (#9), as well as Scotland's Royal Dornoch (#10).
On the other end of the spectrum is Victoria Golf Club located in Cheltenham; also conceived by the talented Mr MacKenzie. Coming in at #96, it avoided being omitted from 2023's Top 100 by a margin comprised of Scotland's Machrihanish Championship Course (#97), Jack Nicklaus' passion project Muirfield Village (#98), Yeamans Hall (#99), rounded out by Royal Cinque Ports Golf Club.
Check out the full list below.
The World's 100 Best Golf Courses In 2023 (According To Golf Magazine)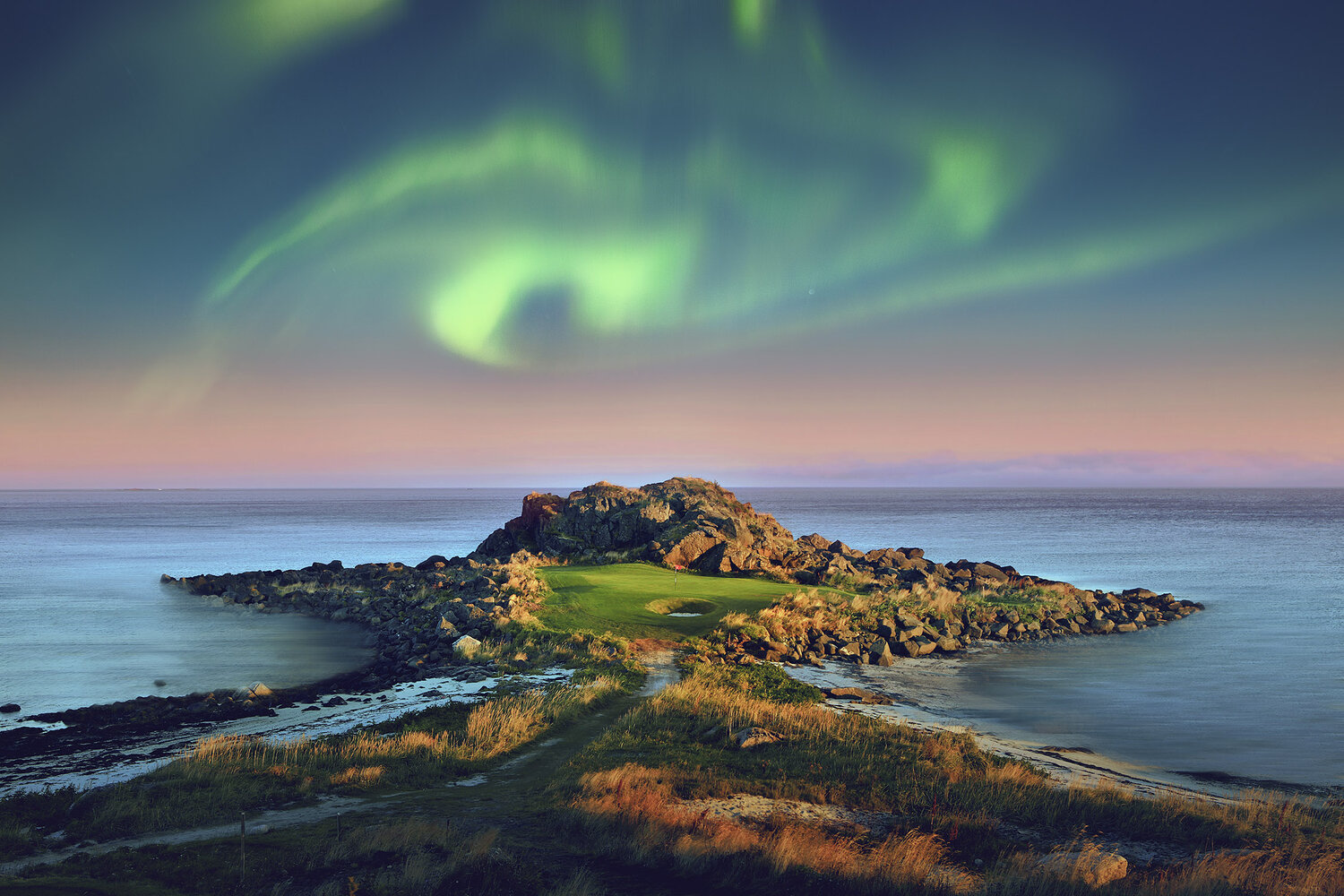 Pine Valley (est. 1918)
New Jersey | US
Cypress Point (est. 1928)
California | US
St. Andrews Old Course (est. 1400)
St. Andrews | Scotland
Shinnecock Hills (est. 1931)
New York | US
National Golf Links of America (est. 1911)
New York | US
Royal County Down (est. 1889)
Newcastle | Northern Ireland
Royal Melbourne West (est. 1931)
Victoria | Australia
Oakmont (est. 1903)
Pennsylvania | US
Augusta National (est. 1933)
Georgia | US
Royal Dornoch (est. 1886)
Dornoch | Scotland
Sand Hills (est. 1995)
Nebraska | US
Muirfield (est. 1891)
Gullane | Scotland
Merion East (est. 1912)
Pennsylvania | US
Pebble Beach (est. 1919)
California | US
Fishers Island (est. 1926)
New York | US
Royal Portrush Dunluce (est. 1929)
Portrush | Northern Ireland
Chicago Golf Club (est. 1895)
Illinois | US
Turnberry Ailsa (est. 1946)
Turnberry | Scotland
Los Angeles North (est. 1927)
California | US
Tara Iti (est. 2015)
Te Arai | New Zealand
Pinehurst No. 2 (est. 1907)
North Carolina | US
Kingston Heath (est. 1928)
Victoria | Australia
Friar's Head (est. 2003)
New York | US
Ballybunion Old (est. 1936)
Ballybunion | Ireland
Sunningdale Old (est. 1922)
Sunningdale | England
Prairie Dunes (est. 1937)
Kansas | US
Oakland Hills South (est. 1917)
Michigan | US
Riviera (est. 1927)
California | US
Winged Foot West (est. 1927)
New York | US
North Berwick West (est. 1895)
North Berwick | Scotland
Hirono (est. 1932)
Miki-Chi | Japan
Pacific Dunes (est. 2001)
Oregon | US
Royal St. George's (est. 1922)
Sandwich | England
Crystal Downs (est. 1932)
Michigan | US
Seminole (est. 1929)
Florida | US
Barndougle Dunes (est. 2004)
Tasmania | Australia
Lahinch Old (est. 1927)
Lahinch | Ireland
San Francisco (est. 1918)
California | US
The Country Club, Clyde/Squirrel (est. 1899)
Massachusetts | US
Carnoustie Championship (est. 1842)
Carnoustie | Scotland
Morfontaine (est. 1927)
Morfontaine | France
Royal Birkdale (est. 1932)
Southport | England
Somerset Hills (est. 1918)
New Jersey | US
Southern Hills (est. 1936)
Oklahoma | US
California Gold Club of San Francisco (est. 1926)
California | US
Swinley Forest (est. 1910)
South Ascot | England
Shoreacres (est. 1921)
Illinois | US
Garden City (est. 1899)
New York | US
St. Patrick's Links (est. 2021)
Carrickart | Ireland
Maidstone (est. 1922)
New York | US
Ballyneal (est. 2006)
Colorado | US
Cabot Cliffs (est. 2016)
Inverness | Canada
Kawana Fuji (est. 1936)
Ito-shi | Japan
Sunningdale New (est. 1922)
Sunningdale | England
Cape Kidnappers (est. 2004)
Te Awanga | New Zealand
Cruden Bay (est. 1926)
Cruden Bay | Scotland
Camargo (est. 1926)
Ohio | US
Woodhall Spa Hotchkin (est. 1926)
Woodhall Spa | England
Portmarnock Old (est. 1896)
Dublin | Ireland
Bethpage Black (est. 1935)
New York | US
Inverness (est. 1919)
Ohio | US
Kiawah Island Ocean (est. 1991)
South Carolina | US
Prestwick (est. 1851)
Prestwick | Scotland
New South Wales (est. 1928)
La Perouse | Australia
Ardfin (est. 2017)
Isle of Jura | UK
Royal Troon Old (est. 1887)
Troon | Scotland
Baltusrol Lower (est. 1922)
New Jersey | US
The Lido (est. 2023)
Wisconsin | US
Oak Hill East (est. 1921)
New York | US
Sleepy Hollow (est. 1913)
New York | US
St. George's Hill A & B (est. 1913)
Weybridge | England
Rye Old (est. 1907)
Rye | England
Rock Creek Cattle Company (est. 2008)
Montana | US
Royal Lytham & St. Annes (est. 1897)
Lytham St. Annes | England
Casa De Campo "Teeth of the Dog" (est. 1971)
La Romana | Dominican Republic
Point Hardy Golf Club (est. 2023)
Cap Estate | St. Lucia
Myopia Hunt Club (est. 1898)
Massachusetts | US
Haagsche Royal Hague (est. 1938)
Wassenaar | Netherlands
Cabot Links (est. 2012)
Inverness | Canada
Winged Foot East (est. 1923)
New York | US
Ohoopee Match Club (est. 2018)
Georgia | US
Peachtree (est. 1947)
Georgia | US
Les Bordes New (est. 2021)
Les Bordes | France
Old Town (est. 1939)
North Carolina | US
Te Arai South (est. 2022)
Te Arai | New Zealand
Kingsbarns (est. 1999)
Kingsbarns | Scotland
Nine Bridges (est. 2001)
Jeju-do | South Korea
Lofoten Links (est. 2015)
Gimsøysand | Norway
Castle Stuart (est. 2009)
Castle Stuart | Scotland
Bandon Trails (est. 2005)
Oregon | US
Whistling Straits (est. 1998)
Wisconsin | US
Royal Melbourne East (est. 1932)
Victoria | Australia
Royal Liverpool (est. 1869)
Hoylake | England
Bandon Dunes (est. 1999)
Oregon | US
Shanqin Bay (est. 2012)
Hainan | China
Victoria (est. 1927)
Victoria | Australia
Machrihanish Championship (est. 1879)
Campbeltown | Scotland
Muirfield Village (est. 1974)
Ohio | US
Yeamans Hall (est. 1925)
South Carolina | US
Royal Cinque Ports (est. 1919)
Deal | England