Professional ski mountaineer and long distance runner, Kilian Jornet Burgada, has just summited Mount Everest in a staggering 26 hour-long single climb, without the use of oxygen or ropes.
The achievement was the crux of his five-year personal project titled "Summits of My Life," where Kilian aimed to smash ascent and descent times for some of the globes most significant mountains and highest peaks.
After setting records across South America, Alaska and Europe, Kilian reached the summit of the world's highest peak (8848m) via the North Face route at midnight local time on the 21st/22nd May.
---
---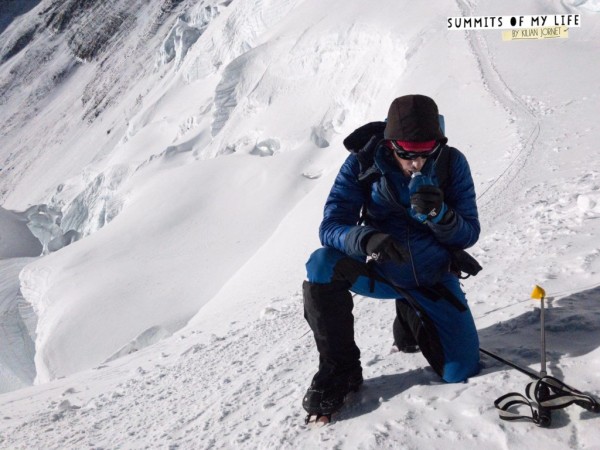 38 hours after starting the attempt he arrived back at Advanced Base Camp (ABC), confirming his summit time and surmising his thoughts during his ascent.
"Until I reached 7700m I felt good and was going according to my planning, but there I started to feel stomach ache, I guess due to a stomach virus. From there I have moved slowly and stopping every few steps to recover. However, I made it to the summit at midnight".
Kilian was in the Himalayas last September, the less popular climbing season for the region as conditions are often unpredictable and the snow depth variable. These exact obstacles, and the increasing danger of avalanches, forced him to return home and plan his second pursuit for his ultimate goal.
There is no evidence of any expedition being attempted in this way previously, meaning Kilian has completed his 'Summits' project with the icing on the cake – a record on the holy grail of all mountains.
The core values of his expeditions revolve around the principles of minimalism, light gear, respect for nature and a small team. Of that small team, only one other person besides Kilian makes up the numbers. Sébastien Montaz-Rosset, Kilian's personal cameraman accompanies him on his expeditions, and likewise did so on this one, until at about 7500m before Kilian continued to the summit alone.
Kilian has now set records on Mount Blanc, Matterhorn, Mount McKinley, Aconcagua and Everest. The following and coverage his expeditions have created are closely linked with his values of respect, happiness and fulfilment, along with various humanitarian endeavours such as disaster relief for those affected by Nepal's devastating earthquake in 2015.