One of the world's most iconic brands has recently announced plans to relocate their mission control to one of the world's most iconic cities.
This 147,000 square foot space at 855 Avenue of the Americas, New York City, will soon be the home of global footwear brand Nike, along with its basketball court boasting 400 spectator seats. Local leagues, high school teams and Nike staff will be privileged to enjoy the world-class facility.
While the international HQ will remain in the company's home state of Oregon, this six-floor tower is soon to be the newest digs of Nike's East Coast and NYC divisions.
---
---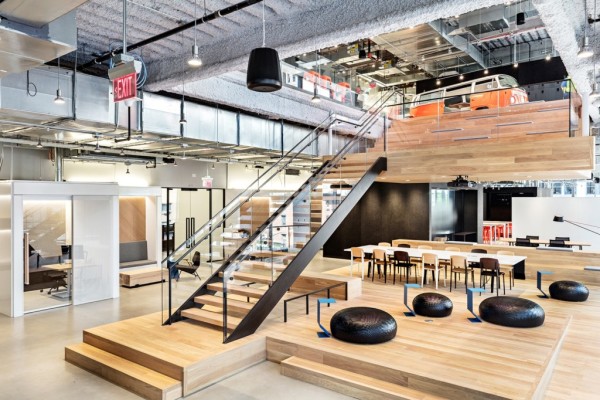 The ultimate nine-to-five den, this office will play host to "freestyle" workspaces, wellness rooms, a library, two terraces, a fitness studio, and of course the aforementioned basketball court. The sixth-floor terrace features a dramatic replication of Nike's "swoosh" logo composed of green plants.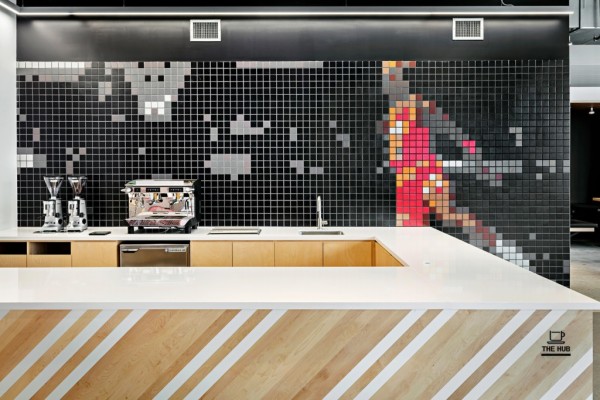 The space has been the subject of a delicate design process, sourcing furniture from nearby Brooklyn outfit UHURU Design and taking inspiration from iconic NYC landmarks such as The Highline.