It was only last week that we covered the freshly launched New Balance XC-72 silhouette, yet the brand is already dropping a white-hot collaboration of the sneaker. New Balance and Casablanca have teamed up for an XC-72 collab, bringing to life two brightly toned colourways inspired by the sports cars of Monaco.
This isn't the first time Casablanca and New Balance have worked together on a shoe. The two brands have linked up several times in recent years, typically using both the 327 and 237 silhouettes as templates for their designs.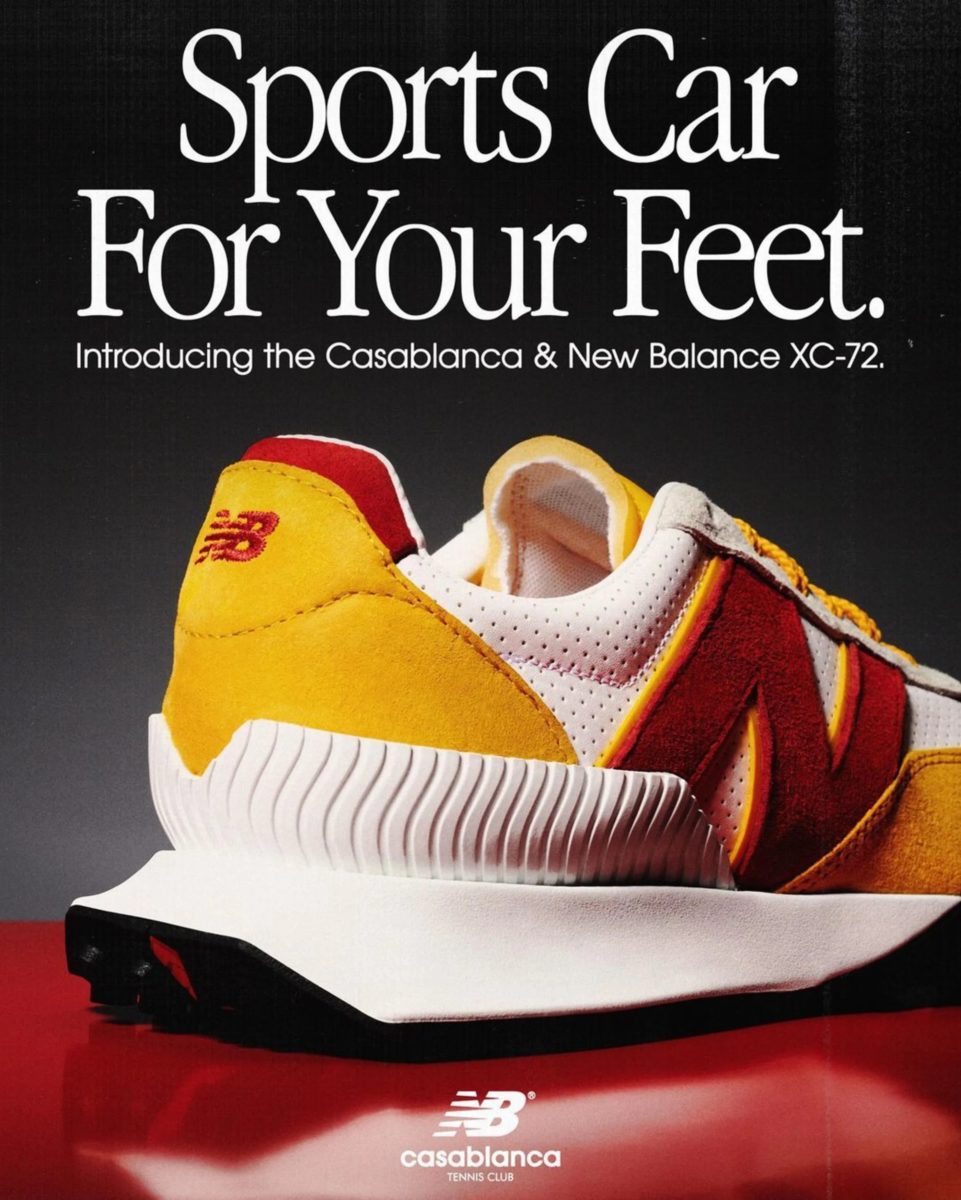 However, this latest collaboration uses the new XC-72 as a canvas, with a bright colour palate dominating the immediate visual impression. The white and orange pair features a bold green outsole, while the yellow and red colourway features a more reserved black outsole.
---
---
RELATED: New Balance Drops Spring Ready XC-72 Sneaker In Blue & Yellow
The collaboration builds on the vintage automotive theme of Casablanca's AW21 collection, where a full white version of the New Balance XC-72 was first seen publicly. In the film that the collection was released with, titled Casablanca Grand Prix, models party the night away against the opulent backdrop of 1970s Monaco, complete with champion racing drivers, rivers of champagne and a spinning roulette wheel.
It is against this red-blooded backdrop of Monaco at its exuberant best, which the Casablanca and New Balance collaboration was imagined, as Charaf Tajer and Steve Grimes, Casablanca's Creative Director and Art Director explained in a statement.
"From when we first started working on the collaboration, we dubbed it the "sports car for your feet" as it evokes that feeling of when you first saw a luxury car as a child, you knew it was a car… but it was different to any car you'd seen before, it's a feeling, a sense of wonder, designed to perform, designed to be special."
The New Balance and Casablanca XC-72 collaboration will be available in Australia from 10am on the 28th of August, with an RRP of AU$250.