The thing about flying is that it's usually pretty expensive. I mean it makes sense – it takes a lot of people and resources to get a 560,000 kg chunk of metal flying through the air at over 800km/h. What most people don't realise is that it doesn't have to cost you an arm and a leg to fly – and most of the time you can fly up the front for the same price, if not cheaper, than being down the back. Welcome to travel hacking.
I was first introduced to the world of travel hacking when I read about the infamous 'Pudding Guy' story, where a man in the US gamed a points giveaway by spending $3,000 on pudding in return for the equivalent of $150,000 in points (he also donated the pudding to charity so it was a tax write-off). This story obviously piqued my interest, I mean who doesn't like beating a system, and so I was hooked on learning as much about miles and points as possible.
In the years that have followed I've been able to snag myself a few amazing deals from a range of different sources, here's a guide on how to do the same.
---
---
1. Be Flexible
The first rule of flying up the front for down the back prices is that you absolutely must be flexible on dates and travel times (and sometimes destinations). If you absolutely must travel on certain dates then you're generally out of luck (there are exceptions to this rule), but even if you're able to be flexible by a few days either side of your preferred dates, your chances of grabbing a bargain are greatly increased.
2. Hit The Blogs & Forums
If collecting points isn't your thing (I'll cover points in much more detail below) , and you just want the best cash tickets you can find, you'll have to put some time in on the various frequent flyer blogs and forums.
For somebody who just wants to be spoon fed a lot of the good deals (but occasionally miss the best ones) there are a few blogs you should be visiting regularly, and these of course will vary based on where you're living or want to fly out of. My favourites are below, sorted by geography.
Worldwide: SecretFlying
Australia: Point Hacks, OzBargain Travel, The Champagne Mile
UK & Europe: Head For Points, Holiday Pirates, Secret Flying Europe, God Save The Points
United States: The Points Guy, God Save The Points, One Mile At A Time, Dans Deals, Boarding Area, Travel Is Free
If however you want to get more into chasing the best travel hacking deals, there's really only one place to be. FlyerTalk is by far and away the biggest frequent flyer enthusiast forum on the internet, and if you're able to put in the time to stay abreast of the best threads you can bag yourself some unbelievable deals. For example this year alone I'm flying Oslo to New York in Business with British Airways (I paid A$700 for a flight that would usually cost at least $3,000); I paid A$2,100 for a flight in Business Class with American Airlines from Amsterdam – Miami – Santiago – Rio De Janeiro – New York – London, which would normally cost upwards of $7,000; and my favourite of all time – $1,200 for a return First Class flight from Danang to New York, via Hong Kong with Cathay Pacific.
Long story short, FlyerTalk can produce some ridiculously good deals if you're willing to spend some time and effort in understanding where to look. To get you started, here's a few threads you should be looking at.
Before you dive in however, I recommend having the glossary open in another tab as there are a LOT of acronyms bandied about on FlyerTalk (don't even get me started on what goes on in the 3000+ page long Fuel Dump thread)
---
---
Premium Fare Deals
Mileage Run Deals
British Airways Tier Point Runs
3. Churn & Burn
Credit Cards are hands down your best friend when it comes to collecting airline points and boosting your travel hacking credentials. Not from the points you accumulate while spending (although they're handy), but from the points bonuses you receive when you sign up to a new card.
For Australians there are a huge number of offerings with decent signup bonuses. I've had excellent experience in the recently with the American Express Qantas Ultimate Card which currently offers 55,000 Qantas Points upon signup, as well as the American Express Platinum Charge Card.
The key with 'churning' is to apply for the credit card, hit the minimum spend threshold and then move onto your next card (unless you particularly like your current deal). Whatever you do though, don't go into credit card debt, pay the balance in full every month.
4. Buying Miles
Australian based airlines like Qantas & Virgin Australia generally offer pretty poor redemption options for their frequent flyer points. If you look further afield and have a particular redemption you'd like to take, there are some awesome options you can take advantage of that will have you flying Business with 5 star airlines for a fraction of the cost of a cash ticket.
American Airlines for example usually offer multiple special offers throughout the year with their 'Buy AAdvantage Miles' program, either reducing the cost of miles bought, or giving a bonus on miles purchased. There is some real value to be had here (less so with their upcoming points devaluation) including Australia to Europe, and vice versa, in Business for around $3,000 (not only on AA but Emirates/Qantas and any other OneWorld carrier).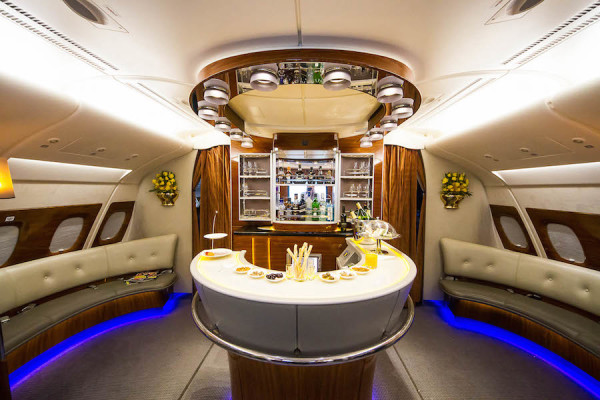 Another excellent program worth investigating buying miles with is Alaska Airlines who have some unique codeshare agreements which again means you can fly with some top tier airlines for a fraction of the cost of a cash ticket. At current redemption rates you can fly Asia to the United States for around $2,000 USD with Cathay on an Alaska redemption (and you get a free stopover in Hong Kong if you'd like). To get more information on this one I'll refer you to the guys at One Mile At A Time who I'm sure can make a much more compelling case to buy Alaska miles.
5. Use Pointshound, Rocket Miles, and Kaligo
Another brilliant way to earn good points for doing something you'd be doing anyway is to make your hotel reservations through either PointsHound, RocketMiles, or Kaligo (you'll get a bonus on your first booking if you sign up through those links). If you're not aware how hotel booking sites in general work, they get a cut of any reservation made through their site. What is unique about the three booking engines mentioned above is that they pass on some of that revenue back to you in the form of frequent flyer points. While some bookings will only earn a modest number of points (low thousands), they often run some ridiculous campaigns in which you can earn tens of thousands of points for a few nights stay. I'd recommend creating an American Airlines AAdvantage account to credit your stays to with these.
---
---
6. Use The Right Tools
If you're still using an airline's own website to search for your tickets you are already way behind the 8-ball. My personal favourite OTA (Online Travel Agent) is Momondo, but I've also had good experiences with Skyscanner and Google Flights.
ITA Matrix is the booking engine that runs all of the big OTA's and you can get incredibly technical with your searches, but given this is a beginners guide I won't delve any deeper into it. If you want to read up on it further, start here.
So there you have it, a beginners guide to travel hacking, hopefully you'll be enjoying your first glass of Dom Pérignon at 38,000 feet in no time.