Netflix has once again captured lightning in a bottle with South Korean dystopian survival drama – Squid Game – written, directed, and created by Hwang Dong-hyuk (which is a very good sign Squid Game season 2 is on the cards). Now the biggest and most popular Netflix original series of all time, surpassing the steamy historical affair Bridgerton, the sheer cultural impact has been inescapable.
In numbers alone, the flow-on effect has been staggering. Squid Game star and acting debutante Jung Ho-yeon had just 400,000 Instagram followers prior to the show premiering globally on September 17th, accrued from her career as a top model. That figure has since escalated to a staggering 23.4 million. South Korean internet provider SK Broadband is currently suing the streaming platform to pay for the cost of increased network usage and maintenance work due to a monstrous 24-fold surge in traffic. And already, you just know every basic and their dog will be dressed in red or green jumpsuits for Halloween (either as Squid Games guards or contestants, respectively).
But the million-dollar question remains: assuming it gets the green light and doesn't cop a sniper bullet to the head for preemptively moving during the red phase, when can we expect Squid Game season 2 and where does the story go from here after that cliffhanger ending?
---
---
Will there be a Squid Game season 2?
It almost goes without saying that Netflix is extremely keen to keep the gravy train a-rolling. Initially, global TV head Bela Bajaria issued the caveat that while interest is overwhelmingly high, nothing had been confirmed just yet due to creator Hwang Dong-hyuk's existing work schedule
"He has a film and other things he's working on," reveals Bela Bajaria, who also noted Hwang is interested in collaborating with other writers who might come on board for the next chapter.
"We're trying to figure out the right structure for him."
As for Hwang himself, Squid Game season 1 required a decade-long process before it was finally approved for shooting, due to what was originally pitched as a feature film's "grotesque" and "unrealistic" concept. The very idea of adults drowning in debt and playing children's games for ₩45.5 billion (AU$52.77 million) at the risk of death is now, of course, a very relevant critique of capitalism. Meaning the bloke wasn't exactly in a rush to produce some half-baked sequel to satisfy demand after years of slaving away. Think about it. If you'd just been vindicated at such a global scale after ten "long and stressful" years of convincing boardroom suits you had a hit, you'd want to kick back and soak it all in too.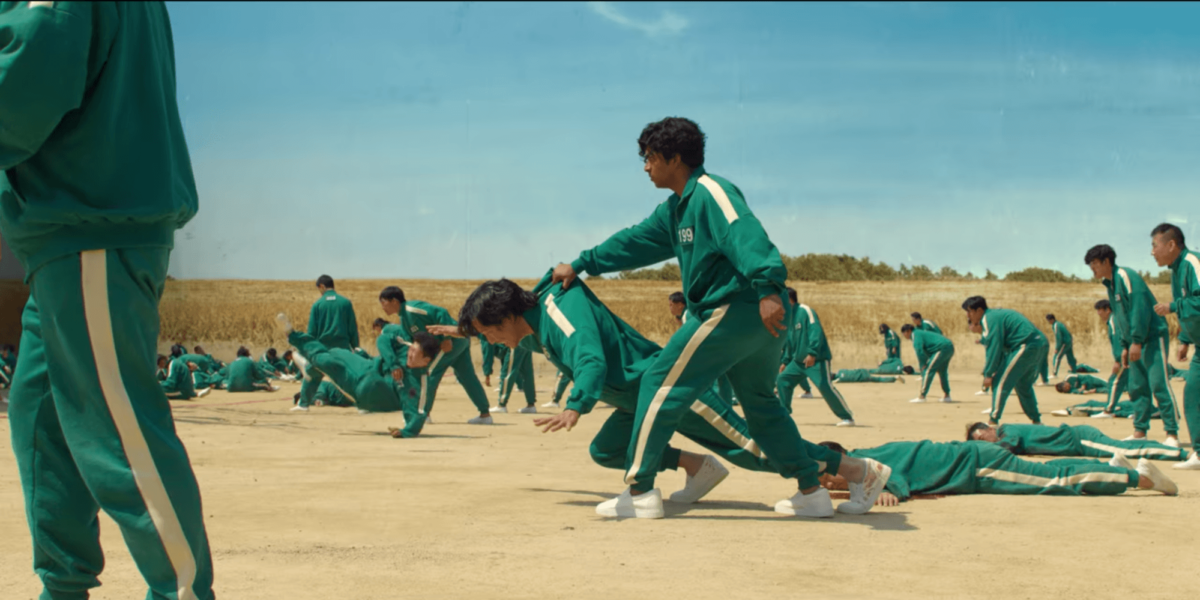 "I'm not great at teamwork," Hwang Dong-hyuk admitted to Variety, which would surely hinder the production process. Hwang later added he's attempting to change his solitary ways.
"In my earlier days, I'd drink half a bottle of soju to get the creative juices flowing. I can't do that anymore. Writing Squid Game was harder than normal for me as it was a series, not a film."
"It took me six months to write and rewrite the first two episodes. Then I consulted verbally with friends and picked up clues for improvements through my own pitching and from their responses."
---
---
"I don't have well-developed plans for Squid Game season 2. It is quite tiring just thinking about it."
"But if I were to do it, I would certainly not do it alone. I'd consider using a writers' room and would want multiple experienced directors."
In a recent with the Associated Press, however, Hwang Dong-hyuk offered something a little more… definite. In his native Korean, here's what the man had to say:
"So there's been so much pressure, so much demand and so much love for a second season. So I almost feel like you leave us no choice! But I will say there will indeed be a second season. It's in my head right now. I'm in the planning process currently. But I do think it's too early to say when and how that's going to happen. So I will promise you this…"
In English, he continued: "Gi-hun will come back, and he'll do something for the world."
RELATED: 'Money Heist' Season 6 – Will The Show Go On?
What might the second season of Squid Game be about?
[Major Spoilers]
The conclusion of season 1 was left rather open-ended… and rich with potential for Squid Game season 2. After the untimely demise of series favourite, Kang Sae-byeok / Player 067 (portrayed by Jung Ho-yeon) – the North Korean defector fighting for her family's welfare – followed by the suicide of disgraced head of investment at a securities firm Cho Sang-woo / Player 218 (portrayed by Park Hae-Soo) during the eponymous Squid Game final event, Lee Jung-jae's Seong Gi-hun / Player 456 prevails as the last one standing.
---
---
The traumatic events of the past nine episodes are enough motivation for the chauffeur driver, gambling addict, and deadbeat dad to turn over a new leaf. In a pivotal moment of selflessness, Seong Gi-hun ties up some loose ends on behalf of both Kang Sae-byeok and Cho Sang-woo; rescuing the latter's kid brother from an orphanage, and leaving him as well as the ₩45.5 billion fortune with the latter's mother (portrayed by Park Hye-jin). Keep in mind, both parties are blissfully unaware their dearest blood relatives are deceased, poetically united in tragedy to "complete" one another.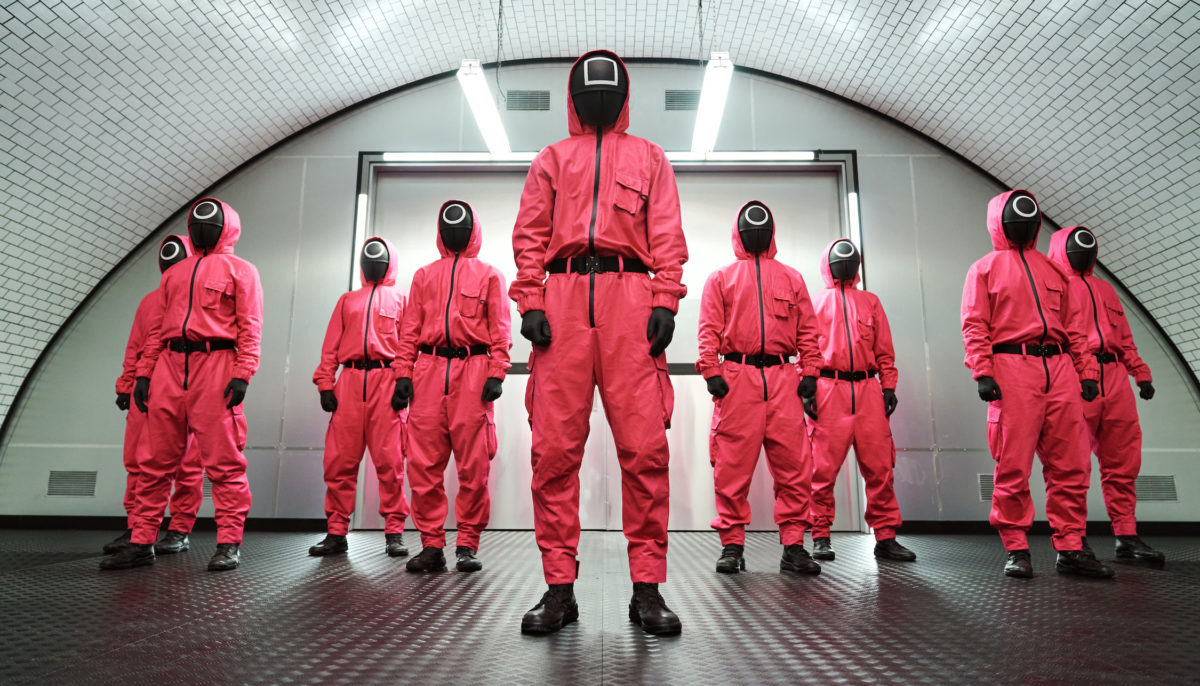 As Gi-hun prepares to board a plane and join his daughter Seong Ga-yeong (portrayed by Cho Ah-in) in the United States, the revelation that mysterious elderly contestant Oh Il-nam / Player 001 (portrayed by O Yeong-su) was actually the wealthy ringmaster or Host behind this Olympics of cruelty haunts him; along with a comparison of the players to racehorses right before he succumbs to his brain tumour, leaving our protagonist without substantial answers. He dials the number provided on the Squid Game invitation card intercepted moments before arriving at the airport, and vows to a voice on the receiving end he'll expose the sinister organisation behind it all – turning away from both the plane and a life of willful ignorance.
The most linear route would be to follow Gi-hun as he attempts to bring it all down from within. During a recent interview with The Times, creator Hwang Dong-hyuk teased Squid Game season 2 could focus heavily on the masked Front Man (portrayed by Lee Byung-hun) – ostensibly the organisation in question's top-ranking lieutenant, VIP concierge, and in a shock reveal, the missing brother of Detective Hwang Jun-ho (portrayed by Wi Ha-joon), Hwang Ino-ho. The latter's transition from police officer to criminal enforcer for the bloodthirsty elite would certainly make for compelling viewing.
"If I do get to do Squid Game season 2, one [idea] would be the story of the Front Man."
"I think the issue with police officers is not just an issue in Korea. I see it on the global news. This was an issue that I wanted to raise. Maybe in season 2, I can talk about this more."
The prospect becomes even more (figuratively) mouth-watering when you consider the fact Detective Hwang Jun-ho might not even be dead despite being shot and tumbling off a cliff into the sea. Because as we've learned, no one really dies unless you see it occur onscreen; demonstrated twice by Oh Il-nam and manipulation queen Han Mi-nyeo / Player 212 (portrayed by Kim Joo-ryoung).
RELATED: Every Major 'Squid Game' Death Was Foreshadowed From The Beginning
What's the most compelling fan theory?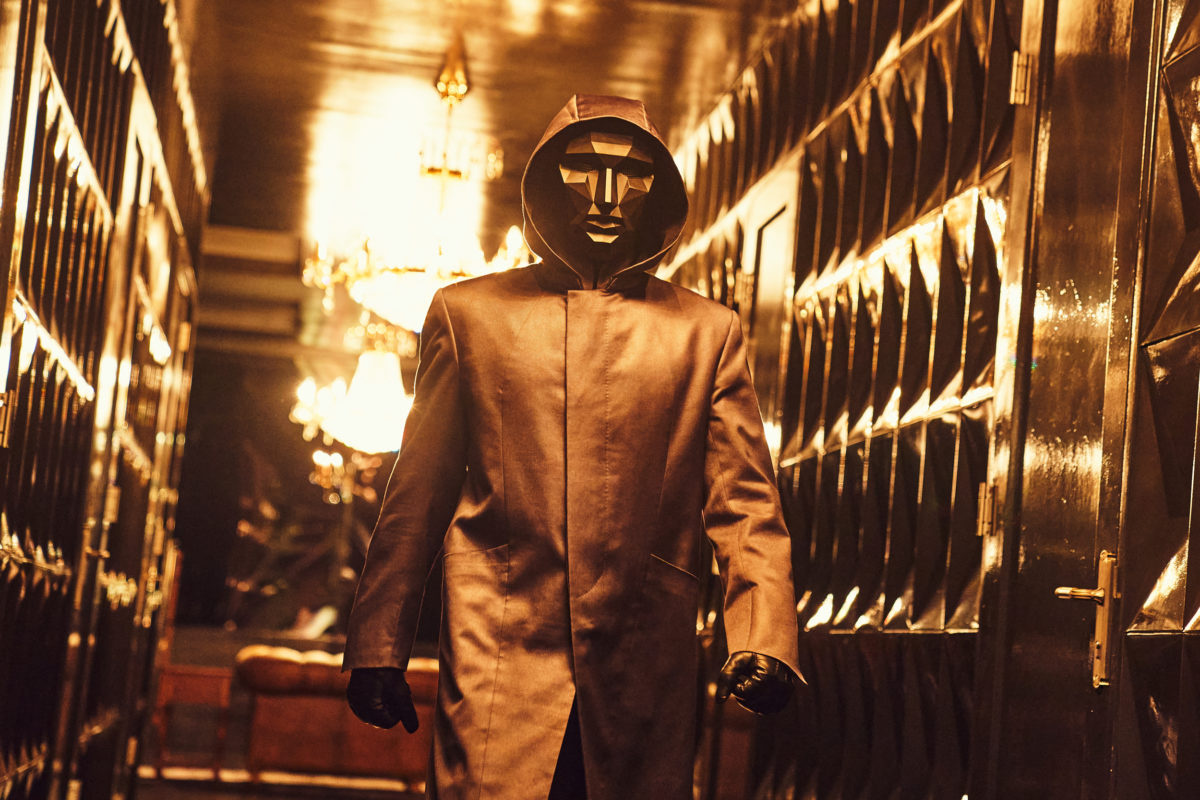 Red Card / Green Card = Guard / Contestant
There's an increasingly popular theory circulating the internet that the game of ddakji depicted as a key tool for contestant recruitment is also how personnel – i.e. the guards or soldiers – are sourced. Seong Gi-hun picked a green pack, leading him to become a contestant. But what of the red? It's still conjecture at this point, with fuel added to the speculative fire when you remember Gi-hun chose to dye his hair red for no apparent reason in the season finale, perhaps foreshadowing the next theory listed. It would, however, add another layer to the metaphor. That metaphor, of course, being how the mechanisms of capitalism pit the working class against one another with arbitrary distinctions like guards vs contestants while someone dangles money above; similar to the Academy Award-winning South Korean black comedy Parasite directed by Bong Joon-ho. Who knows?
---
---
Seong Gi-hun will become the new Front Man
This might be the most tenuous of the bunch although the pieces of the puzzle are there. Current Front Man Hwang Ino-ho was revealed to have also won the Squid Game back in 2015. Then we have the matter of Gi-hun dying his hair red in relation to the red card / green card theory. Like I said, tenuous. But if anything we've explored so far even has an ounce of credence, entirely possible. Although it does conflict with Hwang Dong-hyuk's claims he'd "change the world."
Seong Gi-hun is Oh Il-nam's son
Den of Geeks broke down the logic behind the Seong Gi-hun is Oh Il-nam's son theory, beyond the fact they clearly shared a bond pre-revelation:
"Gi-hun's father is never shown and the thread of Il-nam's family is never resolved. Gi-hun reminds Il-nam of his son when he asks for chocolate milk, and the neighbourhood from the game of marbles was based on Il-nam's home, and also reminds Gi-hun of his childhood."
"Is it possible that Il-nam gave Gi-hun something of an in-game shield, like an extra life or a golden ticket? After Gi-hun gives his jacket to the older man to hide his incontinence and preserve his dignity, Il-nam offers his jacket, with 001 on it. He says it's for protection so that others in the arena won't think less of him; perhaps he means it at face value, the way Sang-woo told Ali to hide the fact that he has missing fingers. But throughout the game of marbles, there were a couple of times when Il-nam could have been shot for losing. Other players were shot more quickly by the soldiers nearby."
"Instead, that soldier waited for Gi-hun to be out of sight and presumably shot wide. It would make sense for all of the staff in red jumpsuits to know not to kill Player 001 so that they wouldn't accidentally act rashly when breaking up a fight. If that's the case, then perhaps in handing over his jacket, Il-nam was hoping he could give Gi-hun a small amount of extra insurance, even if it only helped him outside of the officially announced games."
RELATED: 'The Office' Reboot Has Been Greenlit By NBC
Which cast members are returning for Squid Game season 2?
While there's no way of knowing exactly who we can expect – even the actors and actresses behind the dead characters depending on whether Hwang Dong-hyuk decides to take the prequel route alluded to vis-a-vis Front Man / Hwang Ino-ho (Detective Jun-ho's missing brother) – there are a few safe bets for Squid Game season 2.
---
---
If Hwang does indeed follows through with the rise of Front Man and his transition from police officer to highest-ranking Squid Game lieutenant and VIP concierge, Lee Byung-hun will return in season 2; and by extension O Yeong-su as Oh Il-nam. The build-up of surrounding Seong Gi-hun and his path for vengeance also makes Lee Jung-jae highly probable.
And finally, because we've learned no one really dies unless you see it occur onscreen, we have a strong feeling Wi Ha-joon will magically wash up on the shores of the mysterious Squid Game island as Detective Hwang Jun-ho, with nothing more than a flesh wound on his shoulder during the opening episode of season 2. In all honesty, the only characters we really care about is Abdul Ali (portrayed by Anupam Tripathi) and Kang Sae-byeok (portrayed by Jung Ho-yeon). Although the latter certainly doesn't believe there's a strong chance of her return.
"To be honest, I have never thought about [participating in] the next season, because I am dead," Jung Ho-yeon jokes to The Korea Herald.
"We should all wait for brilliant imagination and ideas from the director and Netflix. Let's wait together."
"I am honoured and feel thankful [to the viewers] for loving my performance in the series. But I am well-aware of how much work I have to do and learn to become a better actor."
When is Squid Game season 2's release date?
Considering the status of Netflix's Squid Game season 2 is still very much in the air due to creator Hwang Dong-hyuk, we're obviously a long way from receiving a confirmed release date.
"People hear about it, people talk about it, people love it, and there's a very social aspect to that, which does help grow the show outside of what we do," says Bela Bajaria.
"We could not imagine that it would be this big globally."
---
---
We'll keep you updated on Squid Game season 2 – story, casting, release date, and trailers – as the news arrives.