To celebrate its 70th anniversary, sneaker and sportswear heavyweights adidas have opened a new building at its German-based headquarters in Herzogenaurach.
Dubbed "The Arena," this incredible building is based on the design of a football stadium and sits atop 67 filigree columns, making it seem as if the building is floating on air.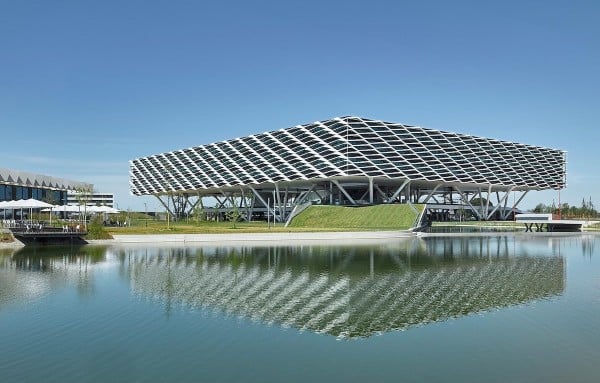 Designed by architects Stefan Behnisch and Stefan Rappold from the renowned Stuttgart Behnisch Architekten architectural agency, The Arena is an open floor workspace created to inspire free-flowing communication between employees.
---
---
Split into six different areas representing adidas' "six key cities" (Los Angeles, New York, London, Paris, Shanghai and Tokyo), the building also includes a 136 step stairway leading to the top floor, that if used daily by employees, is the same amount of energy they would expel completing a marathon.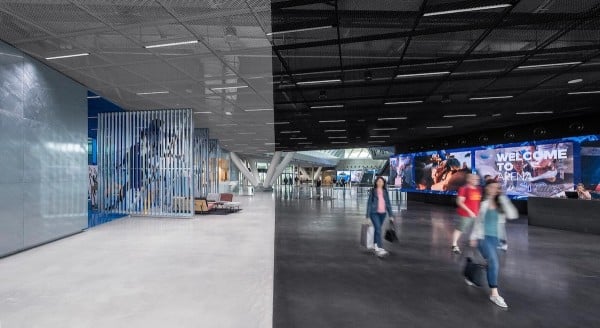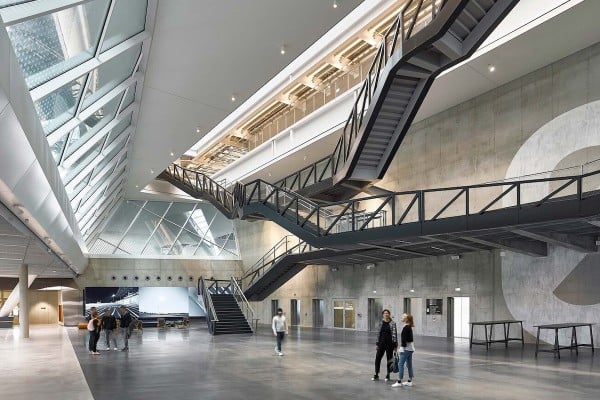 The exterior design and outside area is courtesy of Cees van der Veeken from LOLA Landscape Architects who are responsible for the generous green lawns, large lake and colourful star-shaped public spaces surrounding The Arena.
The state-of-the-art HQ also includes a football pitch enclosed by a running track, both beach volleyball and tennis courts, a rock climbing facility, trampolines and a fully equipped gym, along with a variety of themed buildings, including the "Laces" and the "Halftime" buildings that are part of the "World Of Sports" themed HQ.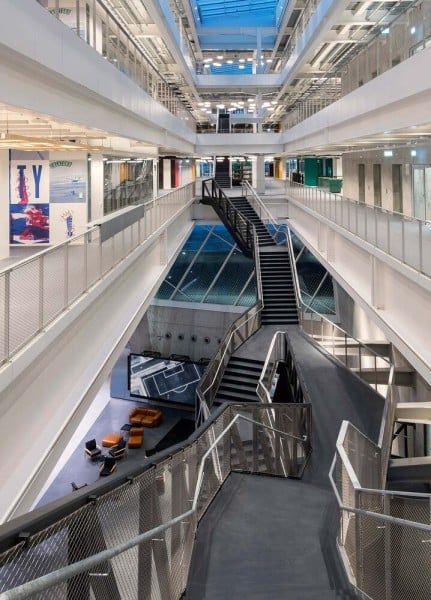 "We are proud of our history and our roots in Herzogenaurach," said adidas CEO Kasper Rørsted.
"Our work environment is unrivalled anywhere in the world: We offer modern buildings, an attractive working environment designed specifically for our unique adidas culture and, of course, a variety of sports facilities on our campus. This puts us in a perfect position for the future, continuing on our international growth track and making our product range even more sustainable."
RELATED: Aston Martin designers can now build you your own Bond lair