Swiss watchmaking powerhouses Audemars Piguet have put their brand to a new venture just recently, with the announcement of a luxury hotel adjoining the timekeeper's museum in the Swiss Alps.
Concocted by Bjarke Ingels Group (BIG), the 'Hotel des Horlogers' will be sunken into the topography of Switzerland's Valle de Joux. The 70,000 square foot property will house five major sections, perfectly accommodating those keen to ski in the Valle de Joux, and also connect guests to Musée Atelier.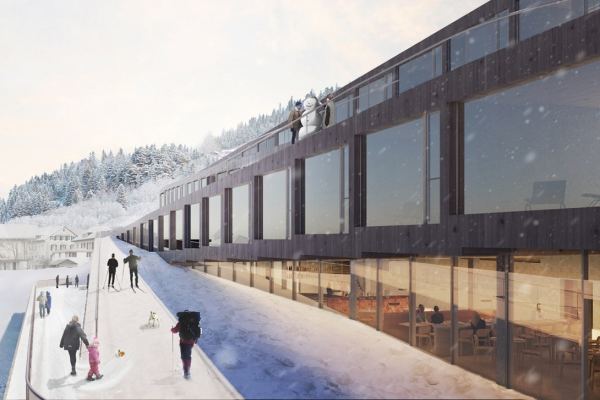 Local firm CCHE Architecture is also onboard with the project, which will include a day spa, bar, two restaurants and a conference center. Roughly fifty rooms have been commissioned thus far.
Construction has already begun, with the forecasted opening slated for 2020.