You don't have to look far to find the best Australian whiskies. The country currently hosts around 300 different distilleries, from Tasmania (Tasmanian whisky might as well be a category in and of itself) to Western Australia, with the majority of them adding their own angle to this growing category.
The problem with ever-increasing supply, of course, comes with knowing where to start. Most go straight for Tasmanian whisky produced by the likes of Lark Distillery and Sullivan's Cove, and they don't venture far outside of that niche. Others have a palate that bounces everywhere, from Sydney's Archie Rose White Rye Whisky, and Melbourne's Starward Wine Cask, to Perth's hugely underrated Whipper Snapper Upshot.
If you're the latter, you've come to exactly where you need to be. Below you'll find a list of the best Australian whiskies on offer right now, whether they are new-release Australian single malt whisky expressions that deserve attention, grain whisky favourites, or classic award-winners that have distinguished the Australian whisky industry as a truly global force.
Note, that we say Australian whisky here. While whiskey is often used, and there are really no rules around it down here, it's typically spelt whisky (like Japanese whisky and Scottish whisky) as opposed to Australian whiskey (like Irish whiskey and American whiskey).
RELATED: Whisky Terms And Scotch Slang Every Man Should Know
What Are The Best Australian Whiskies In 2023?
---
Mountain Distilling 'Red Gum Single Malt'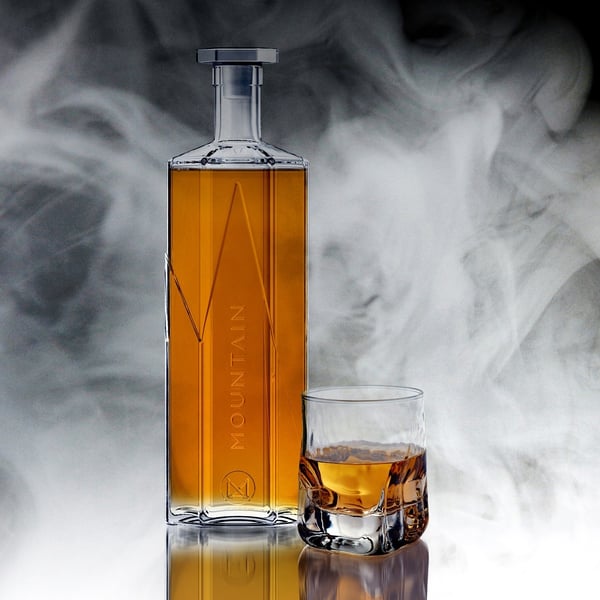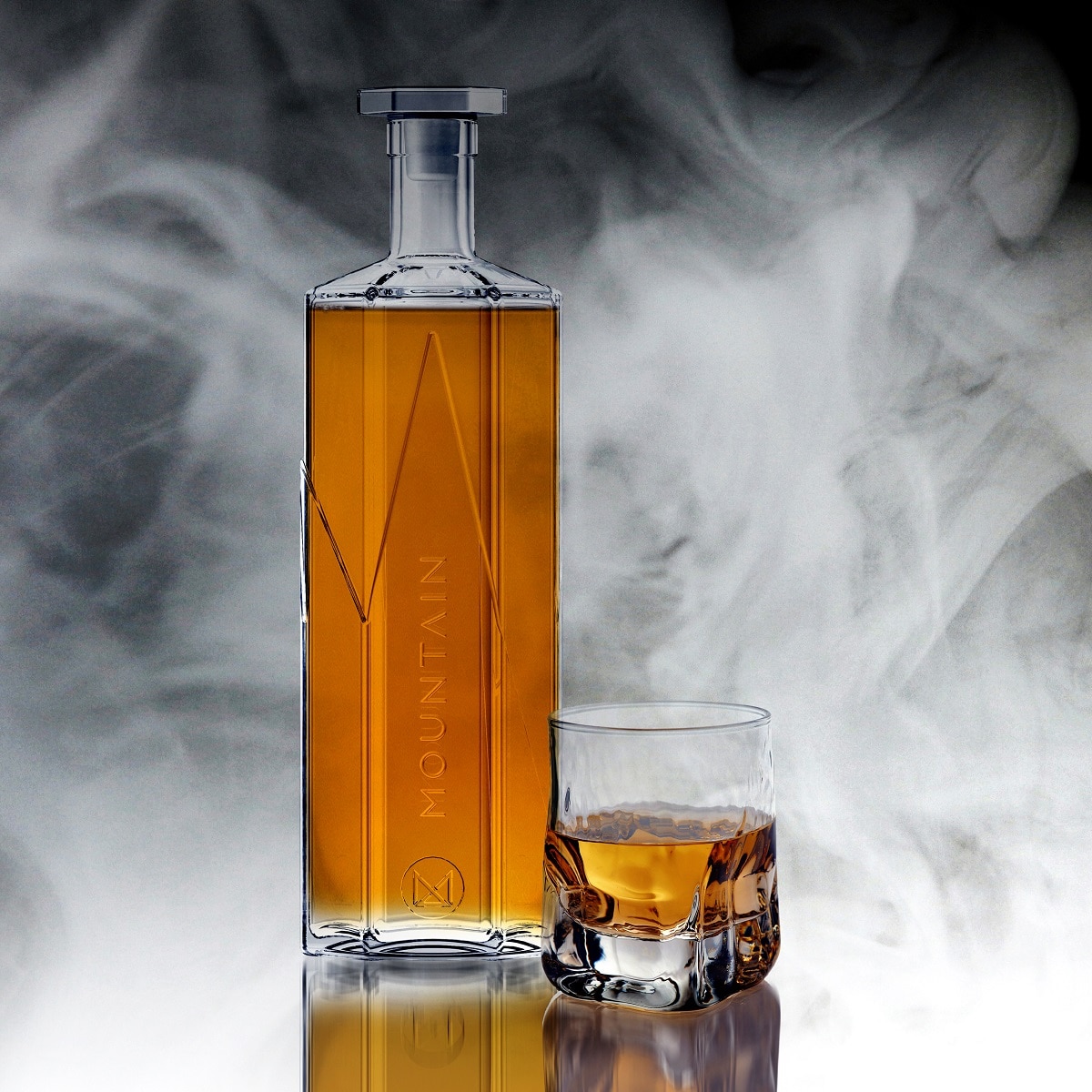 Victoria-based Mountain Distilling just picked up a Gold medal for their first-ever whisky release, cleaning house at the authoritative International Wine and Spirit Competition (IWSC) with a hard-warned 95 points for the Red Gum Single Malt.
The terroir of the Macedon Ranges is referenced as a key point of distinction here, with Red Gum Single Malt being the first whisky to use native Australian Red Gum throughout the entire maturation process to help build a uniquely Australian profile. Using 100% malted barley, the Red Gum Single Malt is described as having a herbaceous and smoky nose, followed by a peaty palate of prunes, Christmas spice, pear, and citrus.
Nose: Herbaceous, spicy smoked notes, caramel, burnt wood, hedgerow.
Palate: Peat, prunes, Christmas spice, pear.
Finish: Citrus
ABV: 58%
Price: $195 for 700ml bottle
---
Archie Rose 'Single Malt Whisky'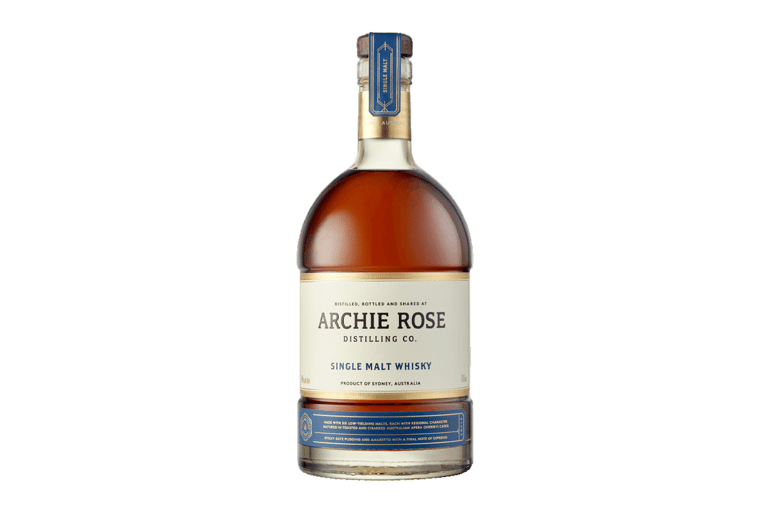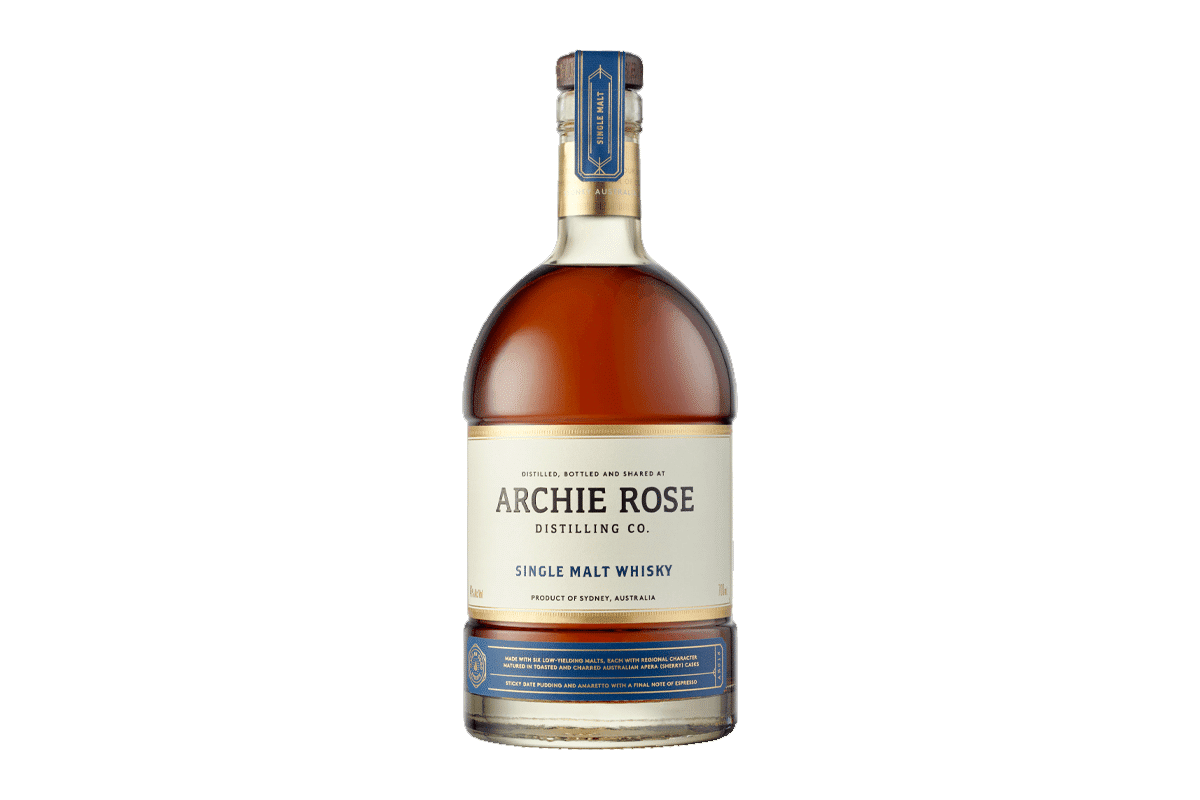 Archie Rose Distilling Co. may be best known for gin, but the versatile Sydney distillery is increasingly becoming known for the brown stuff. In 2020, Archie Rose released their Single Malt Whisky and almost immediately began raking in some of the world's most coveted awards.
The liquid was named Australia's Best Single Malt Whisky at four different institutions – the San Francisco World Spirits Competition, the World Whiskies Awards in the USA, the World Whisky Masters in London, and the SIP Awards in California. This unsurprisingly led to a huge surge in demand upon release and a bottle of Archie Rose Single Malt Whisky has been hard to come across ever since.
Nose: Fresh herbs, shortbread biscuits, raisins, toffee, dark chocolate.
Palate: Sticky date pudding, amaretto.
Finish: Espresso.
ABV: 46%
Price: $119 for 700ml bottle (limited to 2 bottles per person).
---
Morris Whisky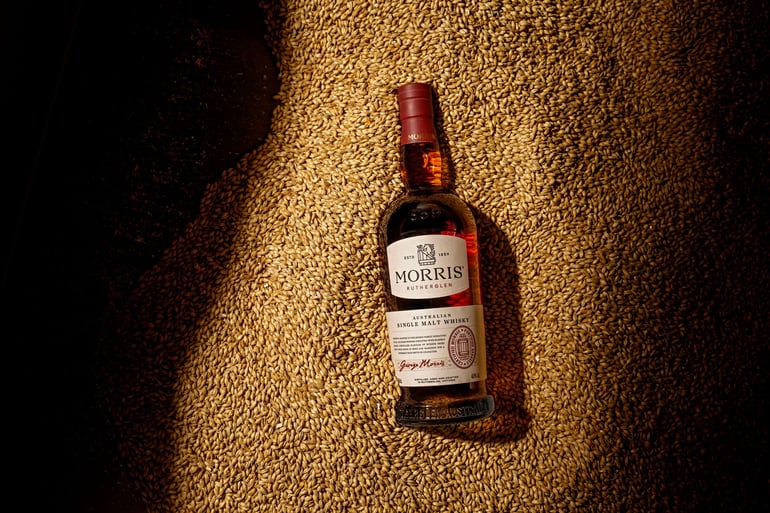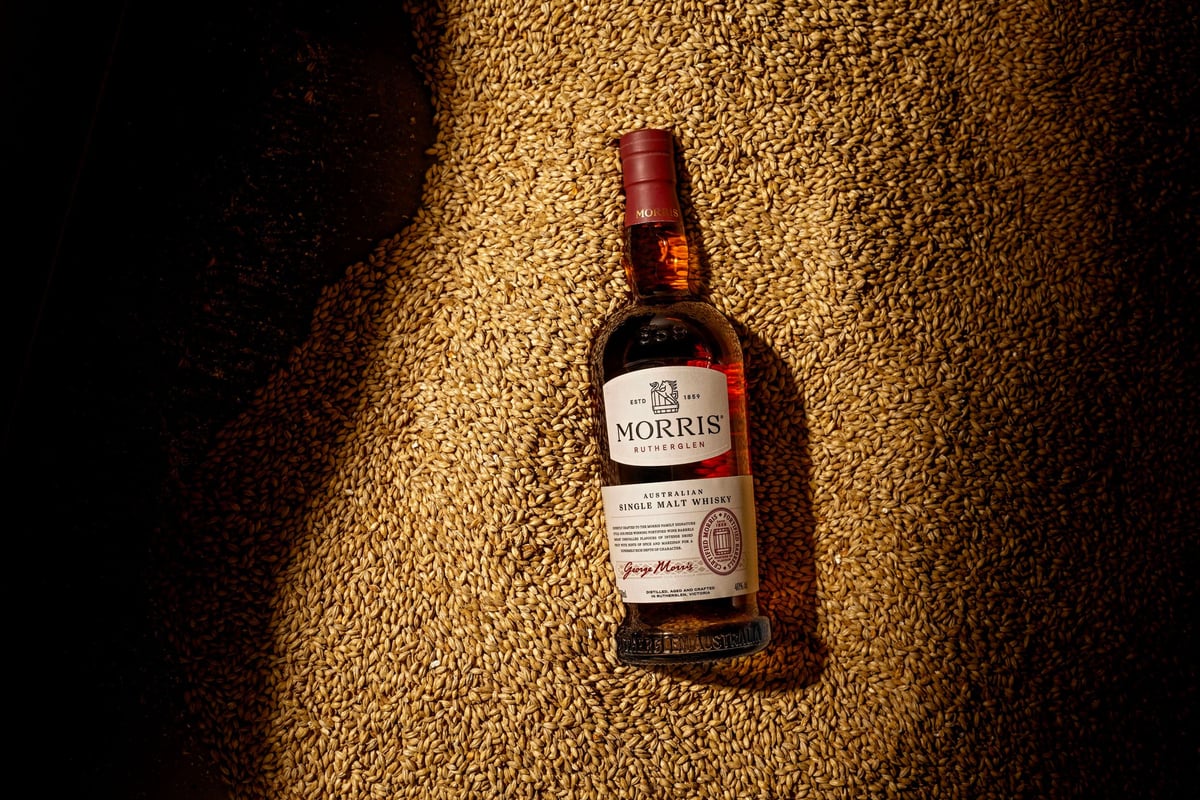 Here's the newest entry on this list, and a surprising move from the iconic Morris of Rutherglen winery in Victoria. Given this high country winery is known for producing some of the most iconic and award-winning fortified wines in the world, Morris Whisky is at a huge advantage. Only two expressions have been released from the label so far, but both make use of ex-fortified wine casks to produce singular expressions that are both affordable and top quality.
Morris Whisky has shot to the top of our list when it comes to Australian whiskies, and the tasting notes are accurate when describing palates that are big, bold, and sweet but not overly so. Grab the premium Australian Single Malt Muscat Barrel Whisky to get the best taste here, with a dram full of dried red fruits, vanilla, and spice on the finish.
Nose: Red dried fruits
Palate: Red dried fruits, vanilla
Finish: Cinnamon and ginger
ABV: 46%
Price: $140 for 700ml bottle
---
Whipper Snapper 'Upshot'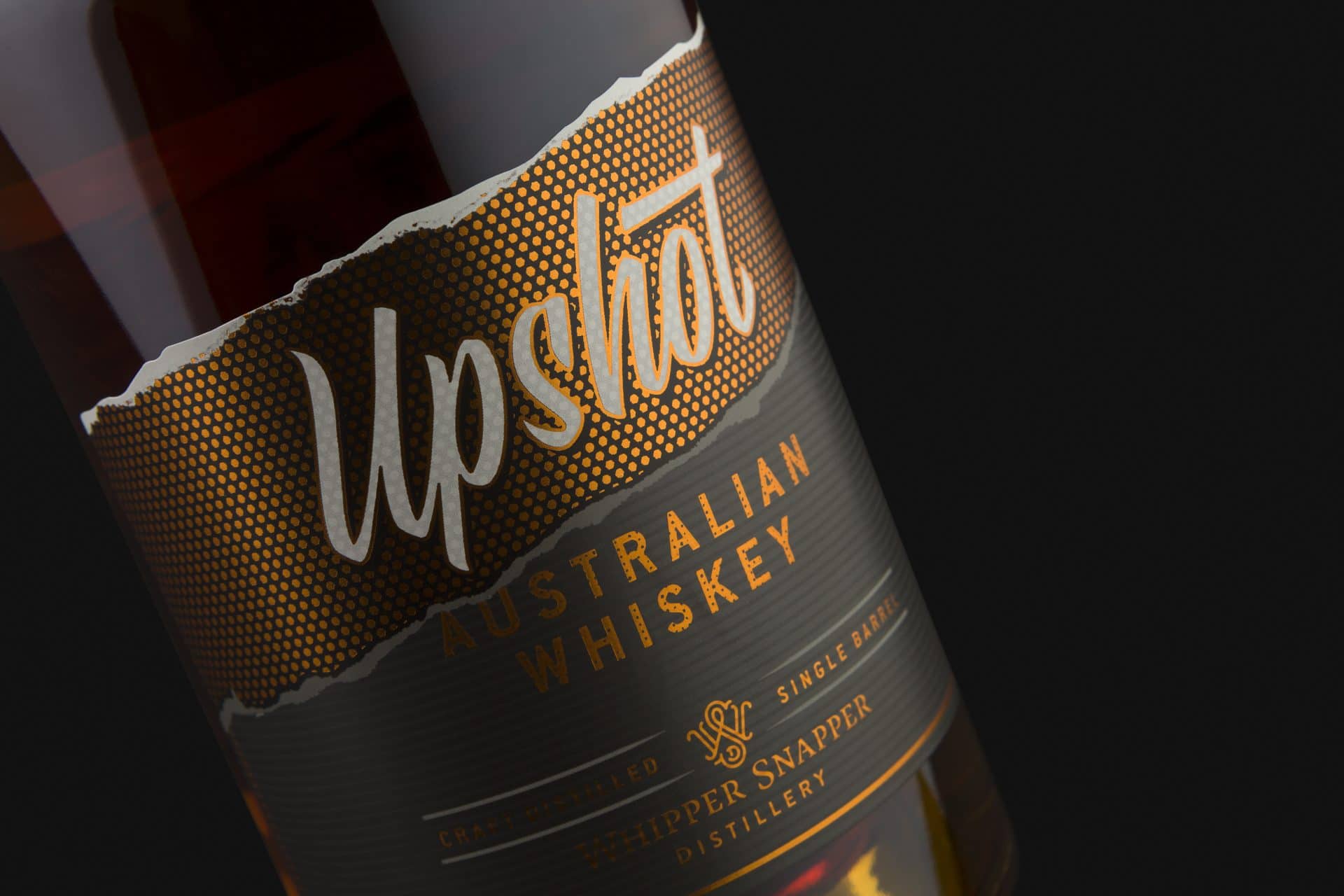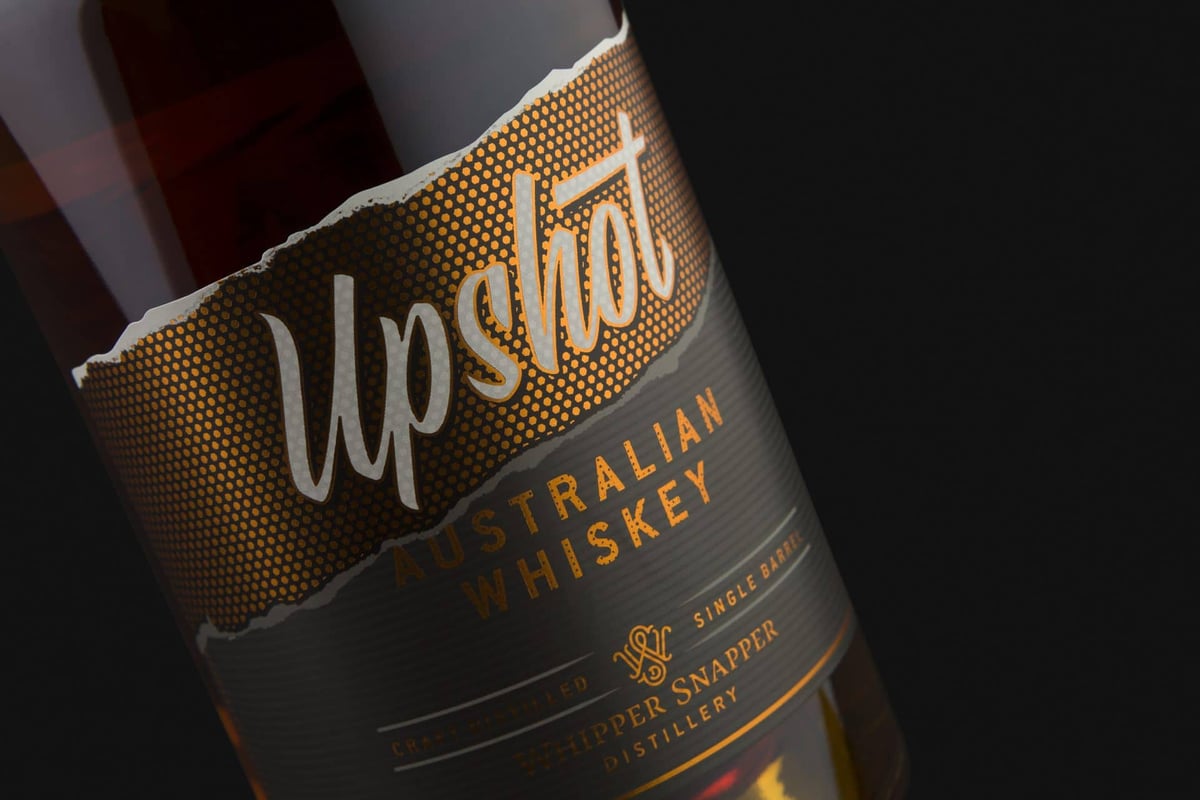 Western Australia isn't often included in the conversation when people talk about the best whisk(e)y in Australia. That is, unless those people actually know what they're talking about. Perth's Whipper Snapper absolutely deserves to be mentioned amongst the likes of Lark, Starward, and Overeem.
The golden amber Upshot is a testament to that. It's a complex grain whiskey (note the 'e' because it favours the American style) distilled as a homage to classic Kentucky bourbon. Handcrafted from 100% Western Australian grains – 80% corn, 10% malted barley, 10% wheat – it's the first whiskey for this growing distillery and an obvious result of the pure love of American-style whiskey.
Nose: Cedar, toffee, butterscotch, vanilla.
Palate: Light butterscotch, caramel, nutmeg.
Finish: Maple, vanilla, dark toffee.
ABV: 43%
Price: $98 for 700ml bottle.
---
Mount Uncle 'The Big Black Cock'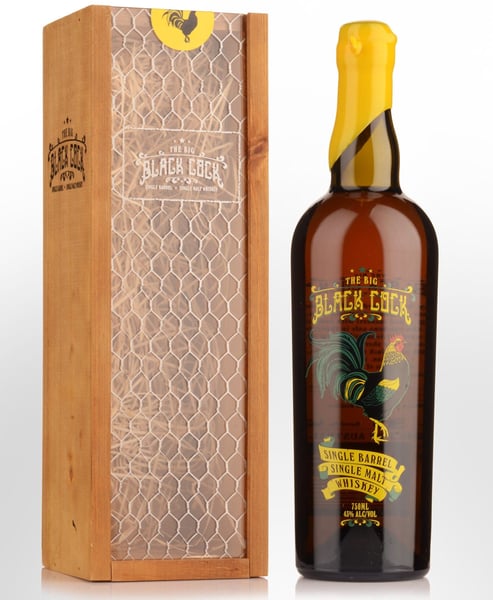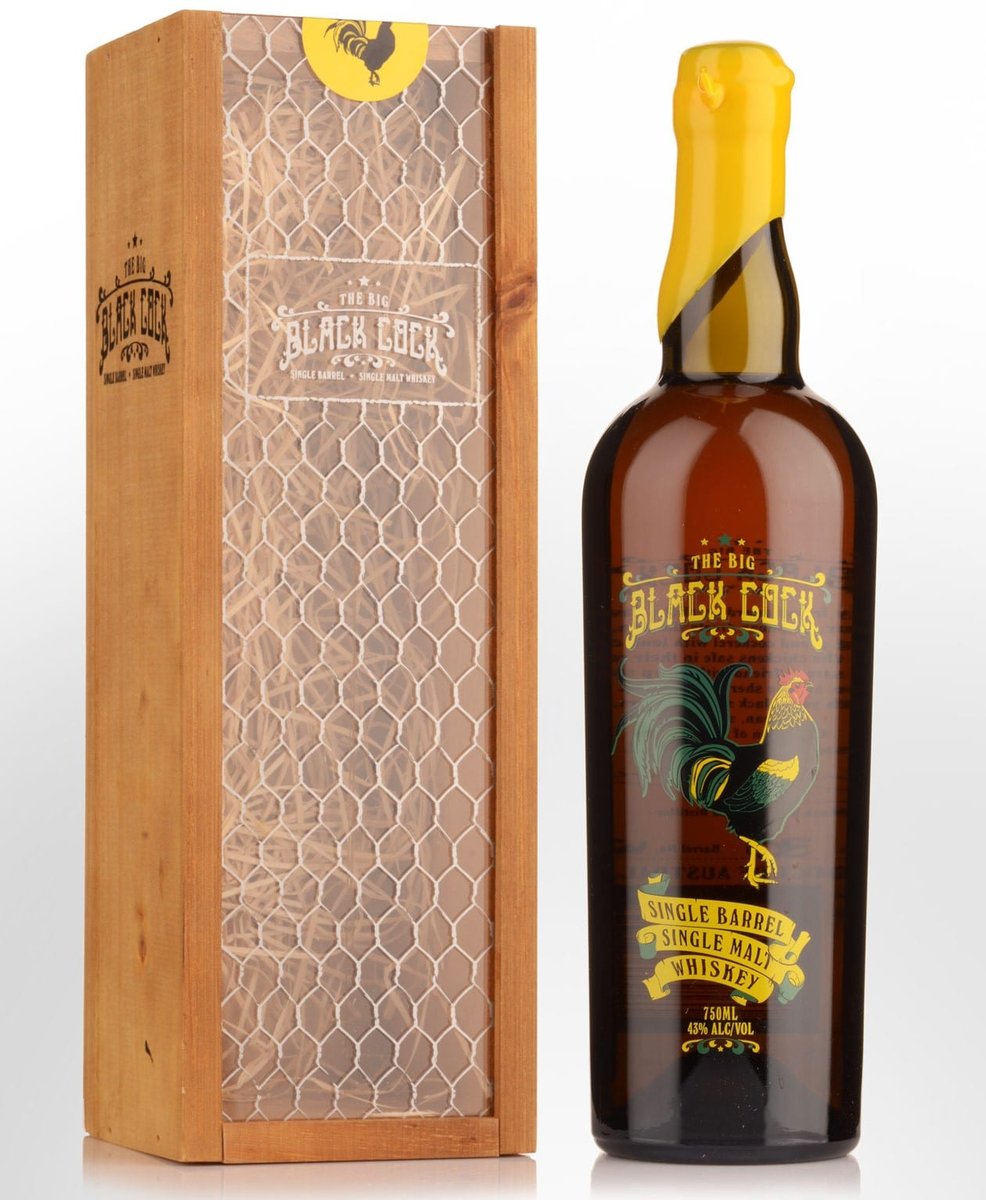 Queensland Mount Uncle Distillery presented Australian whisky fans with The Big Black Cock, showcasing the surprising virtues of a single malt produced in Far North Queensland. They were rewarded in return with numerous accolades throughout the year, picking up a whole heap of silver medals throughout 2014-2016, as well as one gold – from the 2016 Melbourne Australian Spirits Competition.
With Mount Uncle Distillery edging Australia's Great Dividing Range, Big Black Cock is a muscular, palate-shattering single barrel, single malt whisky based on Queensland's finest grains. The 2018-released 8-year-old 'rare' expression is bottled at 61.7%, it's one for the tougher units and, as Mount Uncle Distillery describe, it tastes best "standing next to your bar like a boss." But the rare is incredibly difficult to get a hold of; go for the 5-year-old original Big Black Cock Single Malt instead and you'll be more than satisfied with one of the best Australian whiskies around.
Nose: Sherry, orange.
Palate: Orchard fruits, spice.
Finish: Long vanilla finish.
ABV: 43%
Price: $140 for 750ml bottle.
---
Kinglake Distillery Single Malt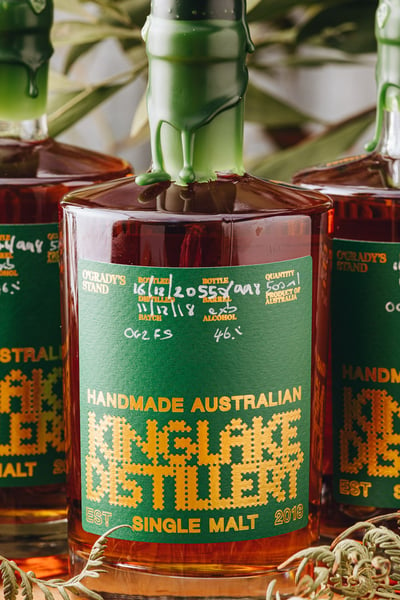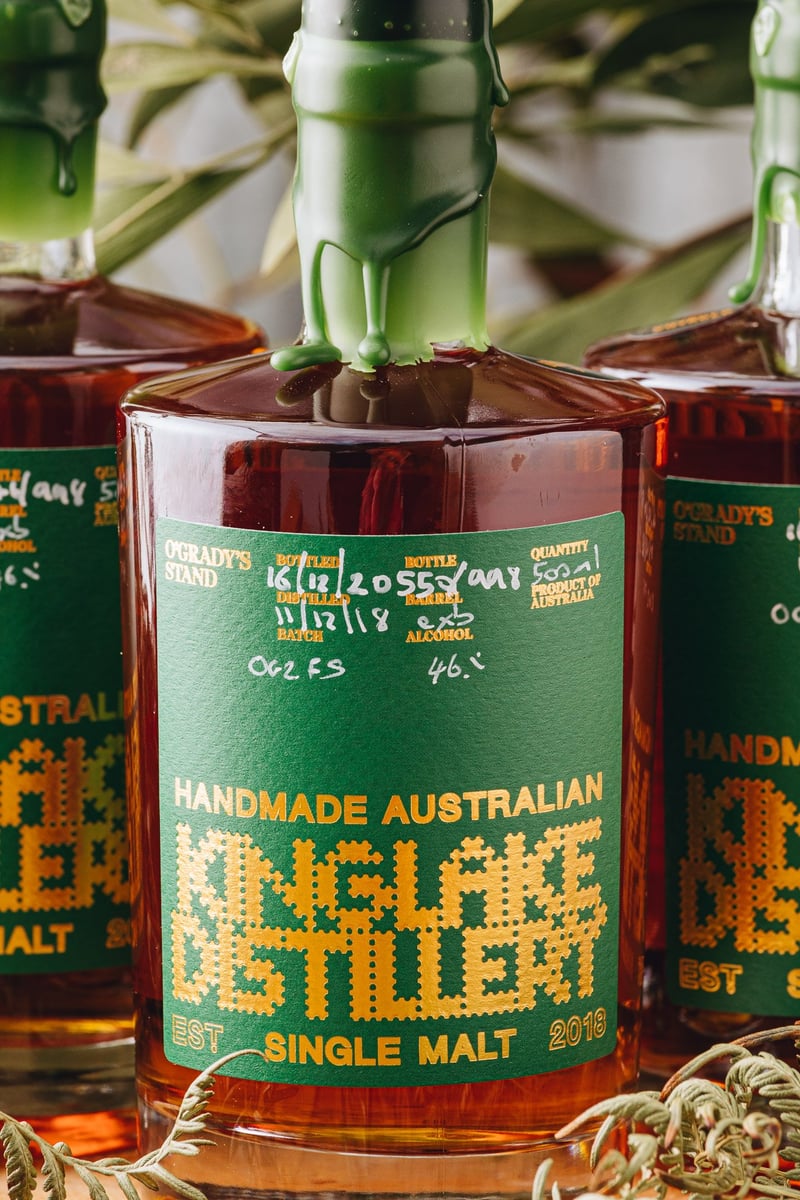 A newcomer to the Australian whisky industry is Kinglake, located nearby the Yarra Valley in Victoria. Their Single Malt was bottled late last year and has been an interesting addition to the scene, although it's largely flown under the radar for whisky fans. For some, it's been divisive, but others appreciate the fresh barley and dark chocolate on the nose, which is well-connected to a nice grassy palate that's bursting with freshness before bringing in a bit of a peaty hit at the end.
If that sounds standard, that's because it kind of is. While the Kinglake Distillery Single Malt is nearly as impressive as some of the others on this list, it's a fascinating expression of a growing distillery that should be on everyone's radars in the coming years. Why? Because Kinglake Distillery aims to produce its first carbon-neutral whisky soon – doubling down on its bush setting with a completely natural process. There is no power, water, gas or telephone lines powering this off-grid distillery, which makes their future an interesting play for the Australian whisky industry.
It could just as easily fall flat, but there's enough value in the Kinglake Distillery Single Malt to inspire a bit of confidence in this admirable goal.
Nose: Dark chocolate, fresh barley
Palate: Dark chocolate, fresh barley, fruit, grassy freshness
Finish: Oily peat
ABV: 46%
Price: $100
---
Overeem 'Port Cask Matured Cask Strength'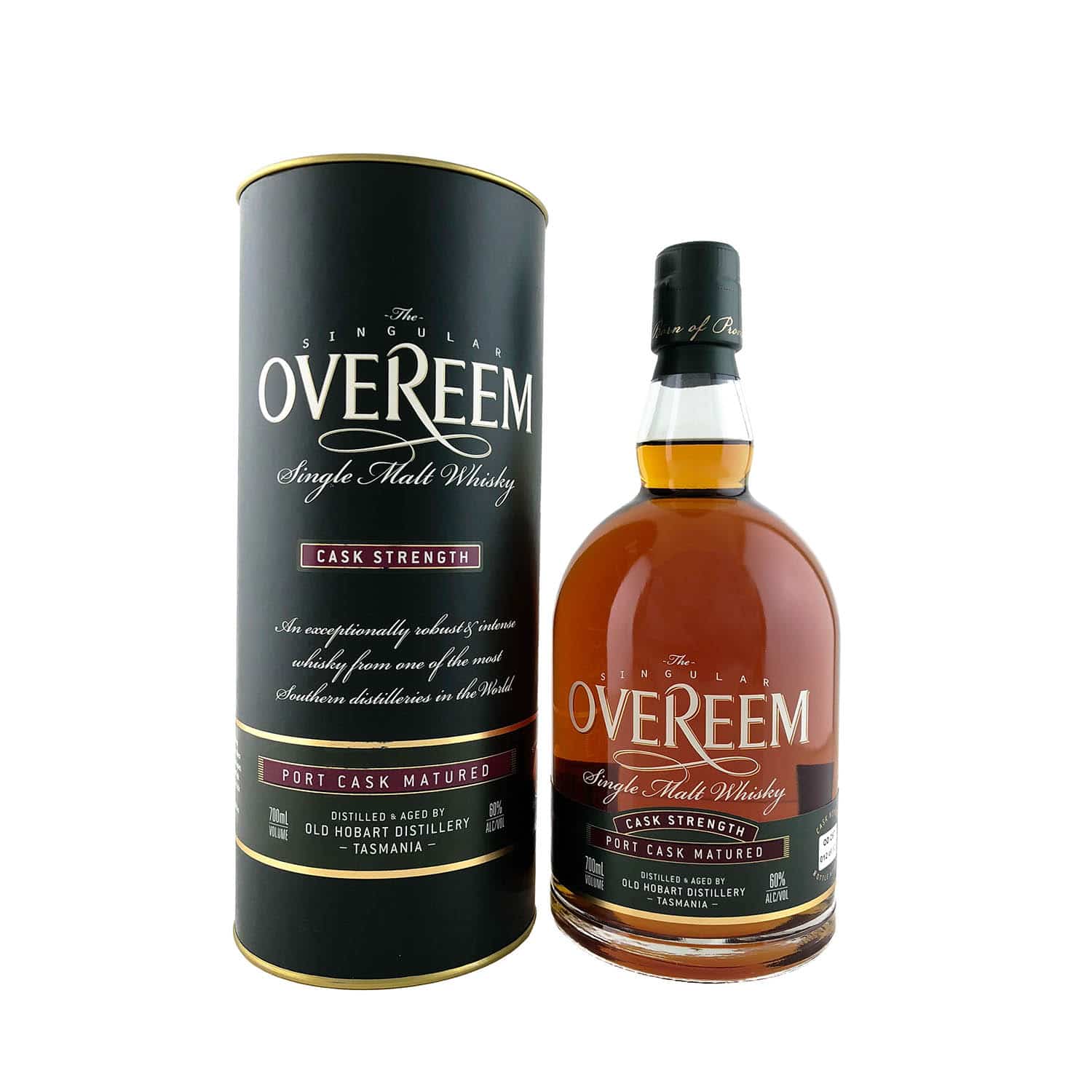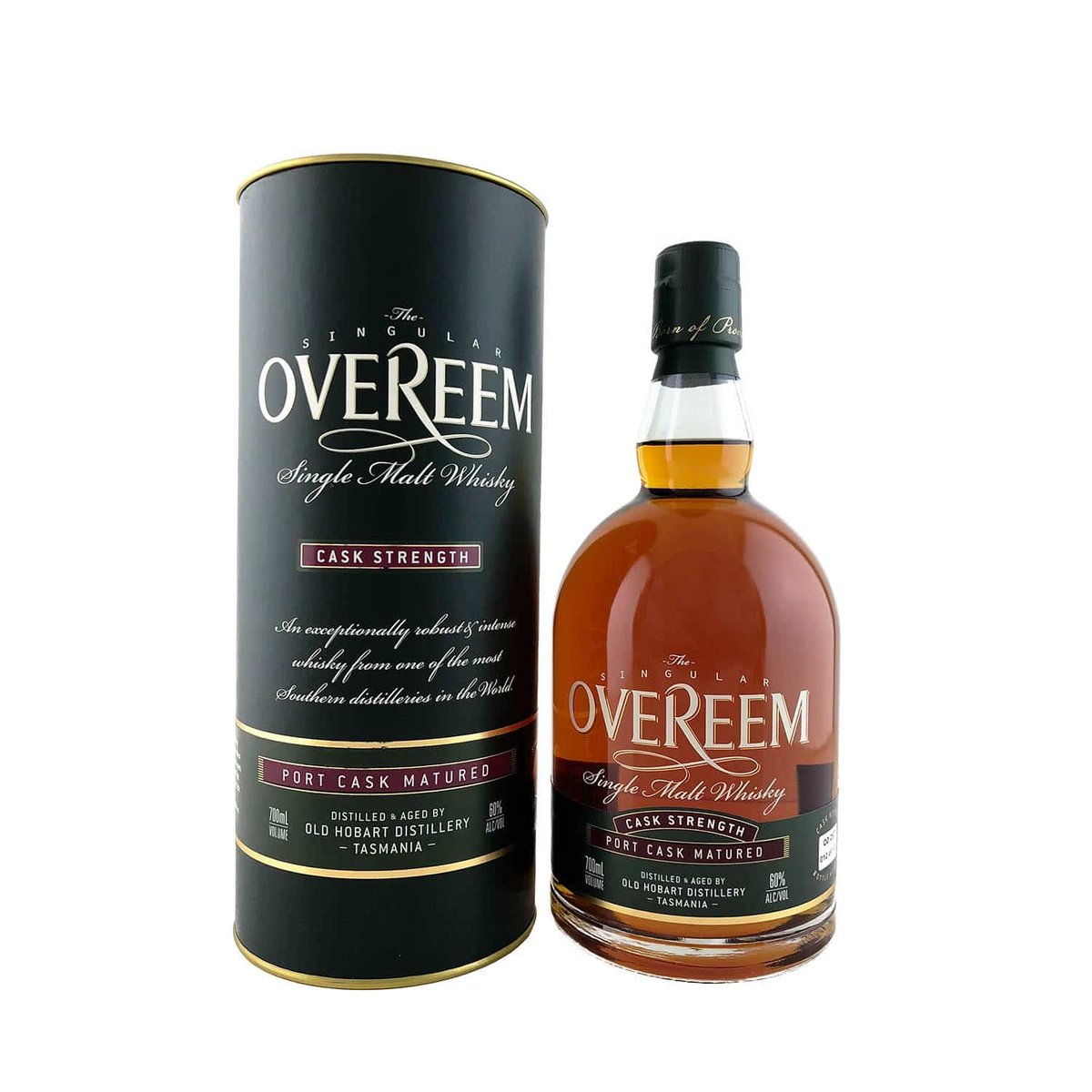 An exceptionally tough cask-strength whisky, Overeem Port Cask Matured is a single malt of considerable intensity. It is bottled at 60% ABV after all, after being aged in French 100-litre oak cask barrels for 5 years. The big, bold Australian whisky benefits from unfettered access to quality barley and water given Overeem Distillery makes the most of its location in South Tasmania.
Multiple awards came barrelling towards Overeem Port Cask Matured almost immediately, with the release even besting Overeem's equally excellent Sherry Cask Matured as the brand's unquestionable breadwinner. If you want an even higher ABV, go for the Overeem Pedro Ximenez Cask, but the signature remains the most popular.
Nose: Intense, deep aromatics, layers of salted caramel, burnt butterscotch, orange peel, and marmalade.
Palate: Spiced dried fruit, salted caramel, butterscotch, sweet toffee, candied orange.
Finish: Long, sweet, lasting, chewy caramels, light spice.
ABV: 60%
Price: $255 for 700ml bottle
---
McHenry 'Single Malt Whisky Polyamory'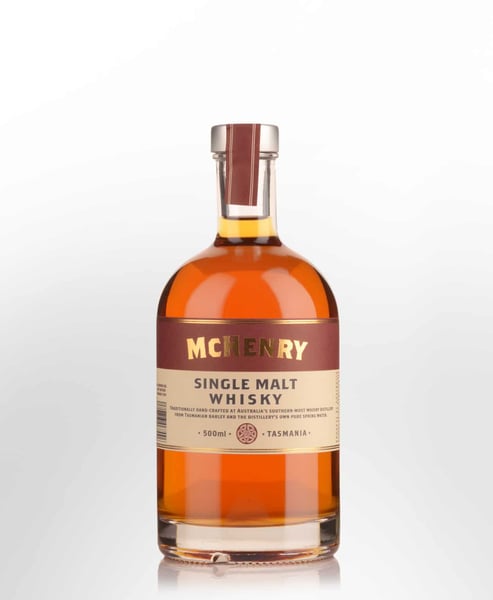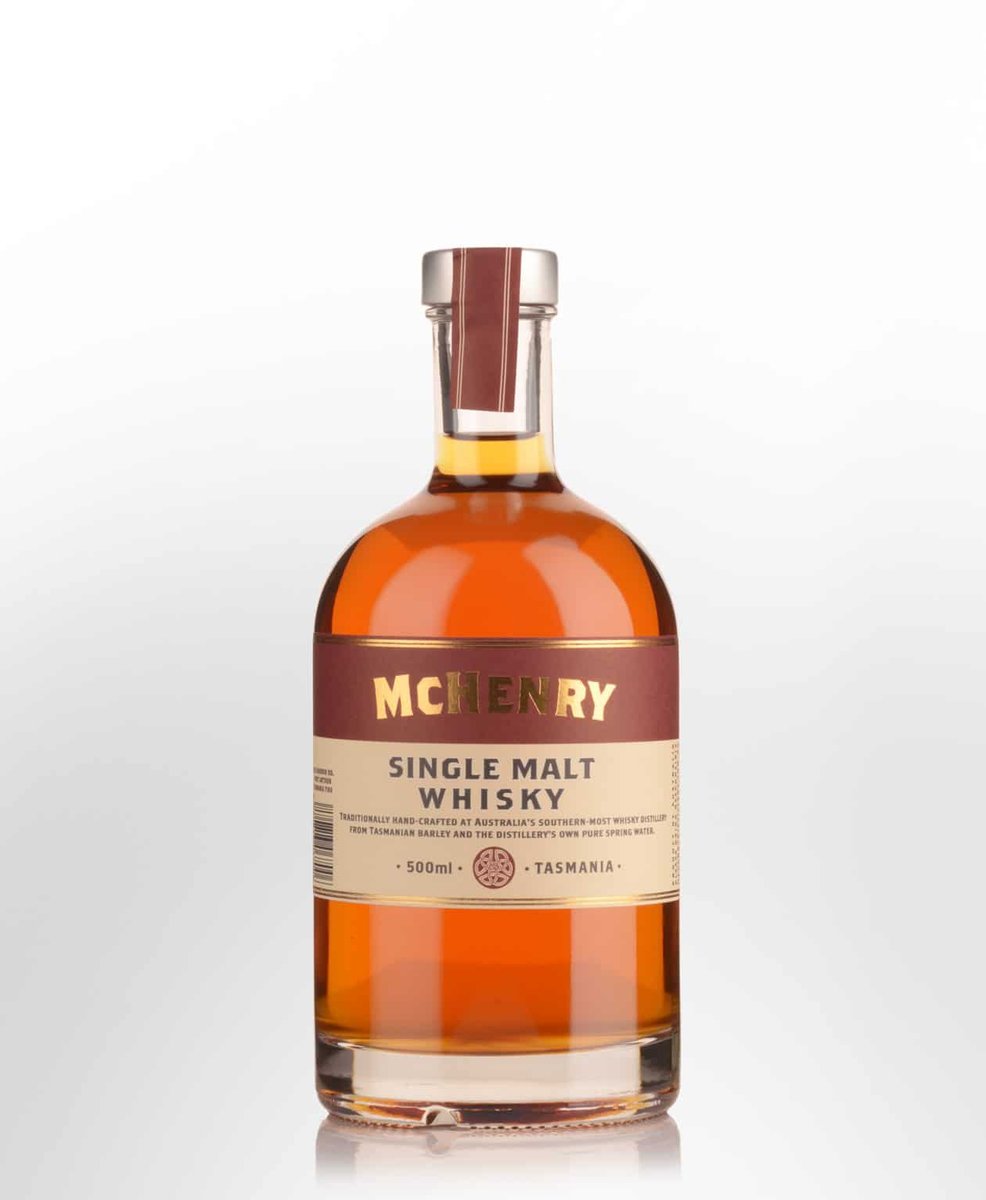 As Australia's southernmost whisky distillery, McHenry – much like Overeem – benefits from access to some of the cleanest water and air in the world. Positioned beautifully on Mount Arthur, Tasmania's storied terroir comes to play in each and every whisky this distillery releases. If you want the best-established expression, go for their popular Single Malt Whisky, but you'd be remiss if you weren't paying attention to their latest release.
That would be Single Malt Whisky 'Polyamory', bottled in 2022 and pushed as one of McHenry's most unique releases to date. Four American Oak 100L barrels have been married here, with a Brand Barrique thrown in as the finishing cask. It's McHenry's first release to incorporate such a spread of barrels. Although if Polyamory is proving too hard to get your hands on, the classic 'Single Malt Whisky' is not at all a compromise.
Nose: Strong hints of cinnamon and fig.
Palate: Buttery, sweet.
Finish: Long, chocolate, salted caramel.
ABV: 56.1%
Price: $220 for 500ml bottle.
---
Limeburners 'Single Malt Whisky Directors Cut – Muscat Cask'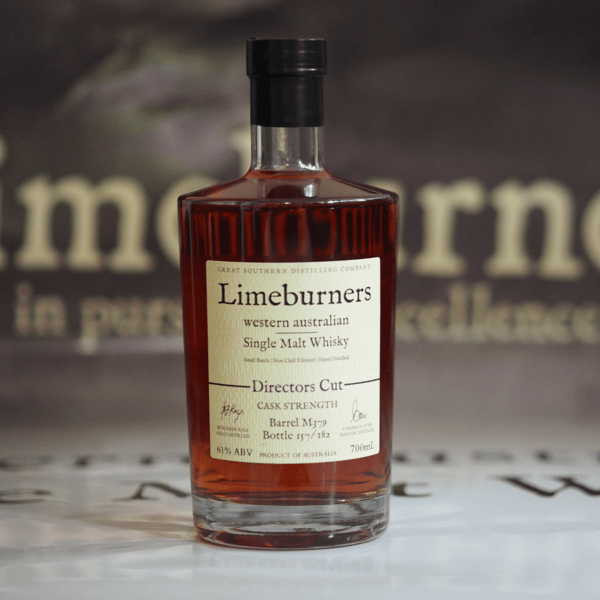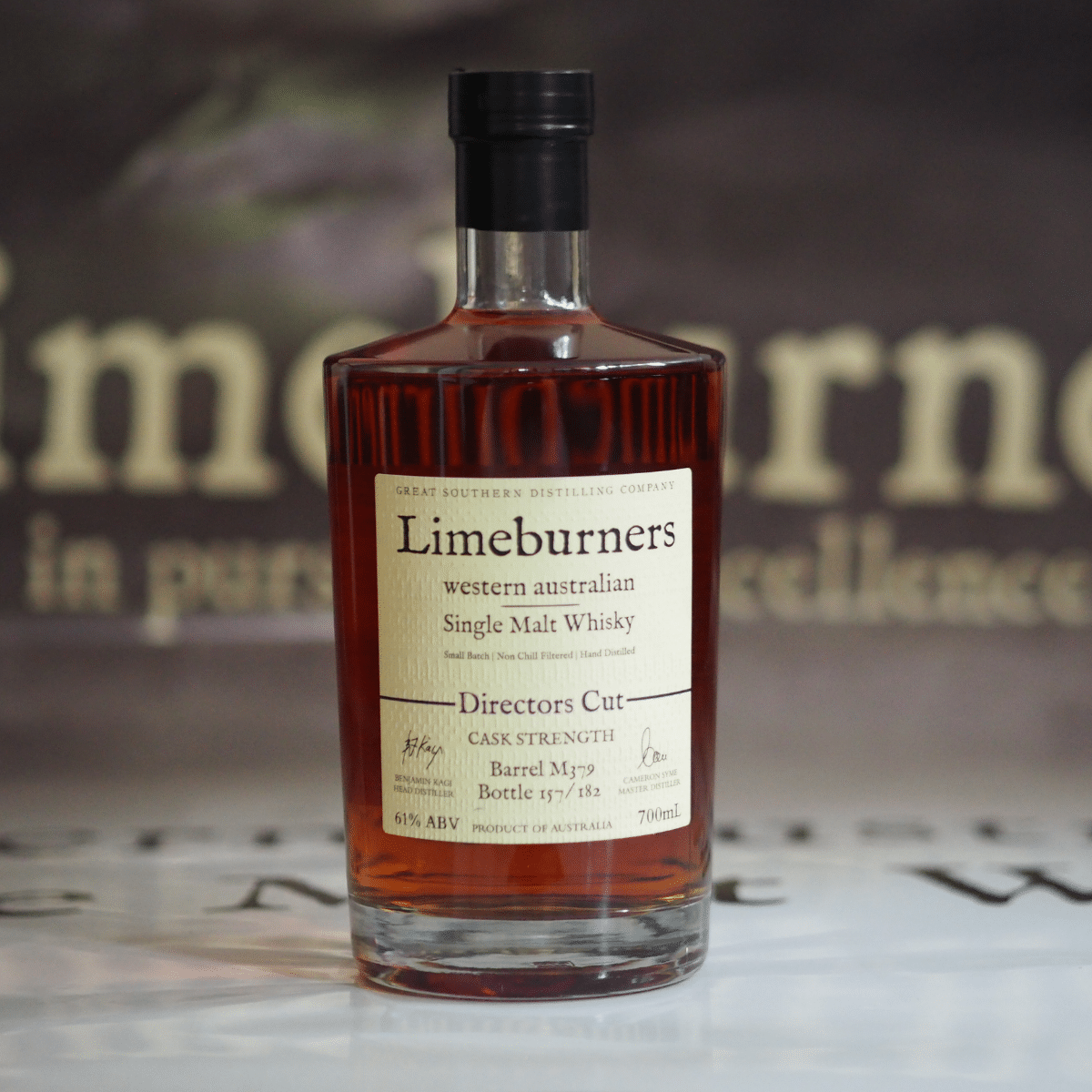 All Limeburners Directors Cut releases seek to elevate the Western Australian distillery's reputation as one of the very finest whisky producers in the country. There are several to choose from, but the Muscat Cask M379 release is truly something special.
This small batch whisky is made on the edge of Princess Royal Harbour, bottled at a cask strength of 61% after time spent aging in first American oak ex-bourbon casks, and then finish in a Muscat cask
Nose: Creamy vanilla notes, sweet orange peel, raisins, sweet exotic eastern spices, intense dusty oak notes.
Palate: Voluptuous muscat fruit, malted barley.
Finish: Complex and broad.
ABV: 61%
Price: $365 for 700ml.
---
Lark Distillery 'Classic Cask'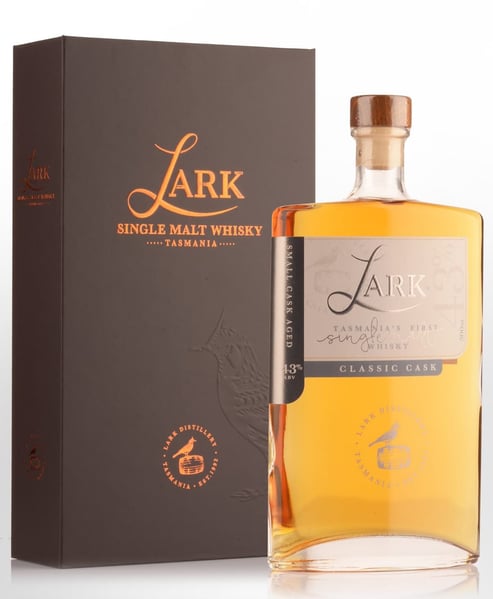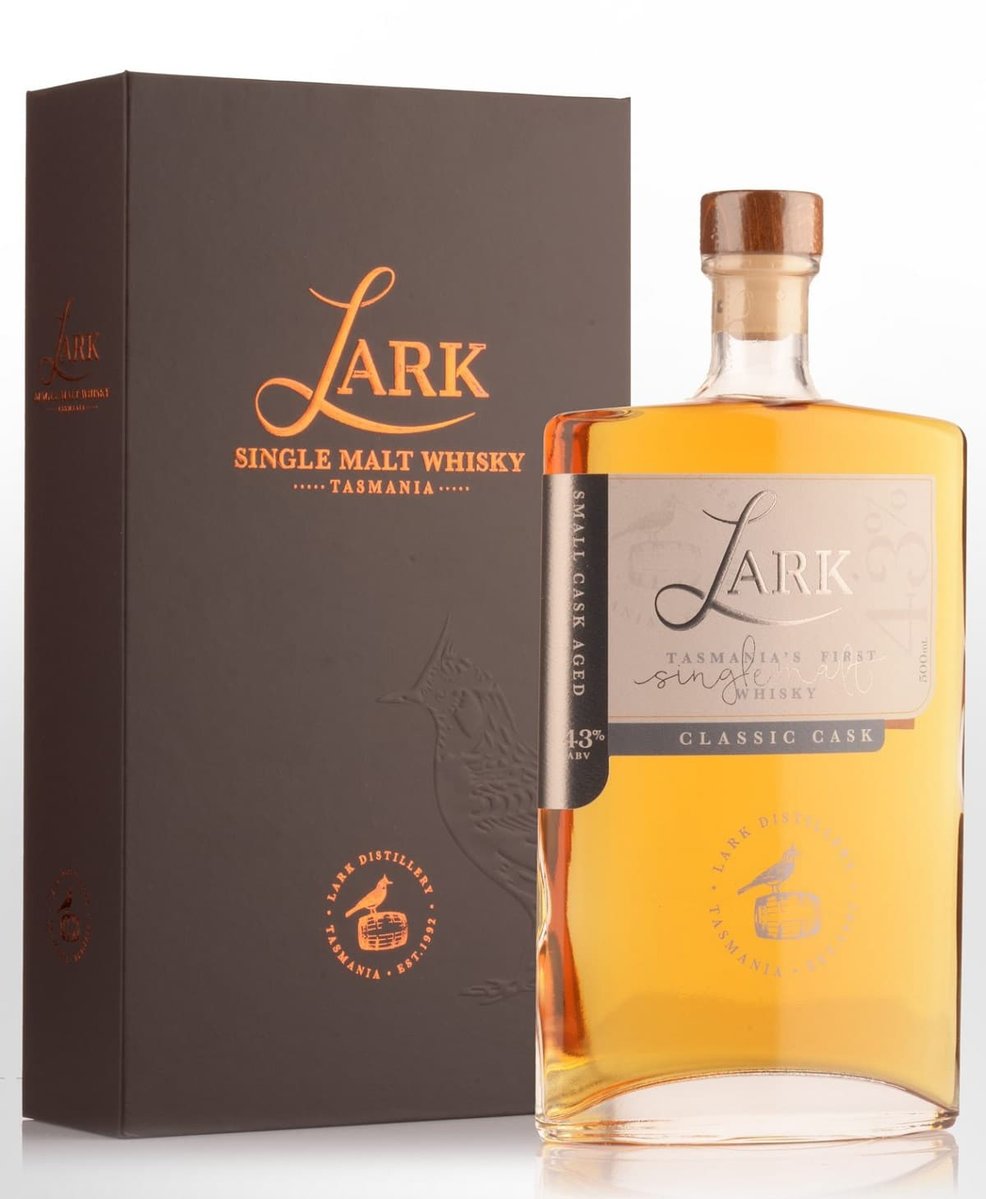 Tasmania's iconic Lark Distillery was hammering 2022 with new releases, built on years of hard work by founder Bill Lark and current Head Distiller Chris Thompson. While many have made a great impact, like the new Chinotto Cask Release, legends simply never die. Here, that legend is Lark Classic Cask – possibly the best entry-point to showcase just how diverse Lark has become over the years.
Double-distilled in locally crafted copper-pot stills, before being aged in selected small casks, Lark Classic Cask Whisky is an exceptionally well-balanced profile, defined by citrus, butterscotch, and Tasmanian peat.
Nose: Golden syrup, vanilla, oranges, grapefruit, plum pudding, Christmas cake, cinnamon sticks, nutmeg, Tasmanian peat smoke.
Palate: Sweet vanilla, orange peel, butterscotch, cloves, nutmeg, grapefruit.
Finish: Butterscotch, citrus notes, long satisfying smoke.
ABV: 43%
Price: $169 for 500ml bottle.
---
Bakery Hill 'Double Wood'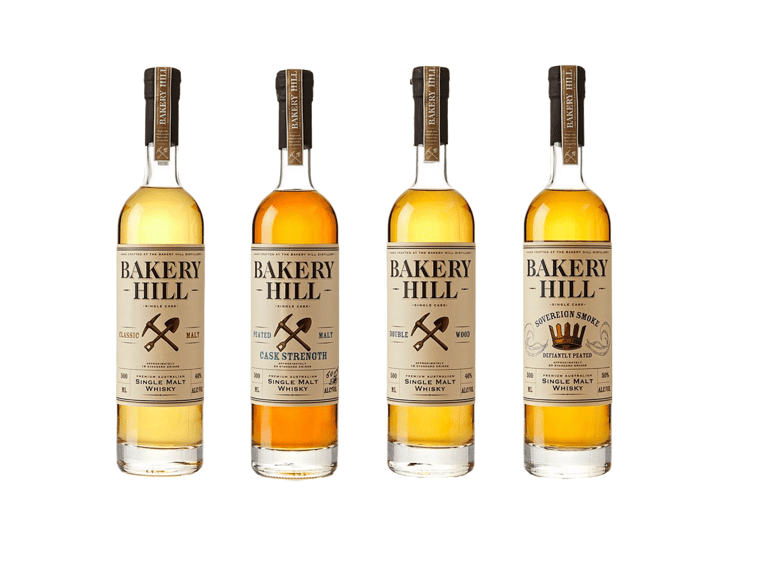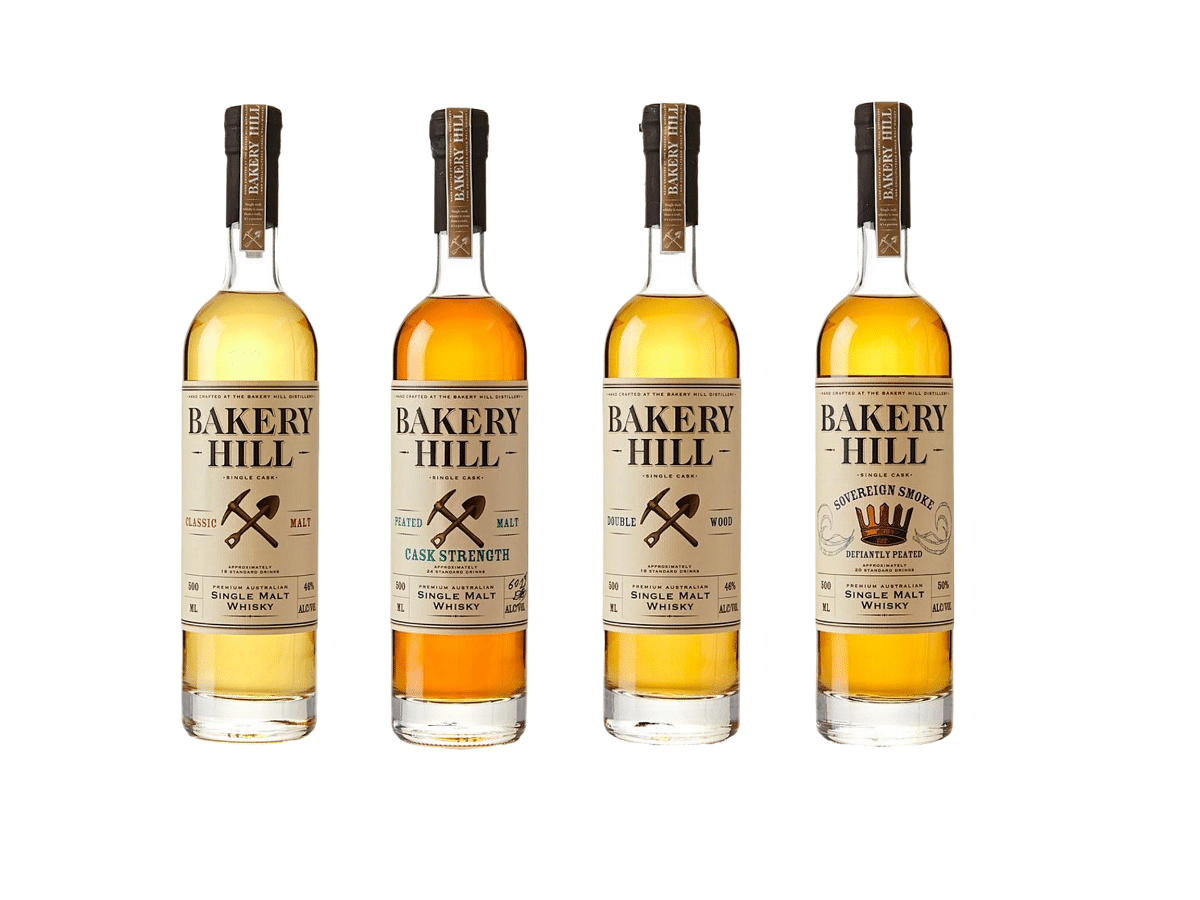 American and French influences intersect nicely with Bakery Hill Double Wood, a strong offering from the Victorian distillery for both whisky newcomers and connoisseurs.
The spirit spent 7 years maturing in American Oak ex-Bourbon barrels sourced from Jack Daniels, and then a shaved-back virgin French Oak ex-wine barrels to add complexity. Bakery Hill likes to describe this one as "Christmas in a glass," and, well, they're not wrong.
Nose: Apricot, coconut, plum, golden syrup, cloves.
Palate: Orange marmalade overtones, rich nougat sweetness, well-balanced oak.
Finish: Rounded, well-finished and lingering to the very end.
ABV: 46%
Price: $170 for 500ml bottle.
---
Starward 'Solera'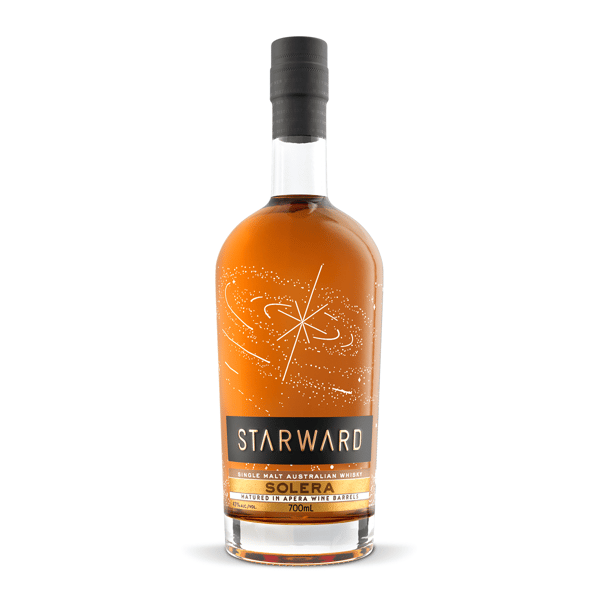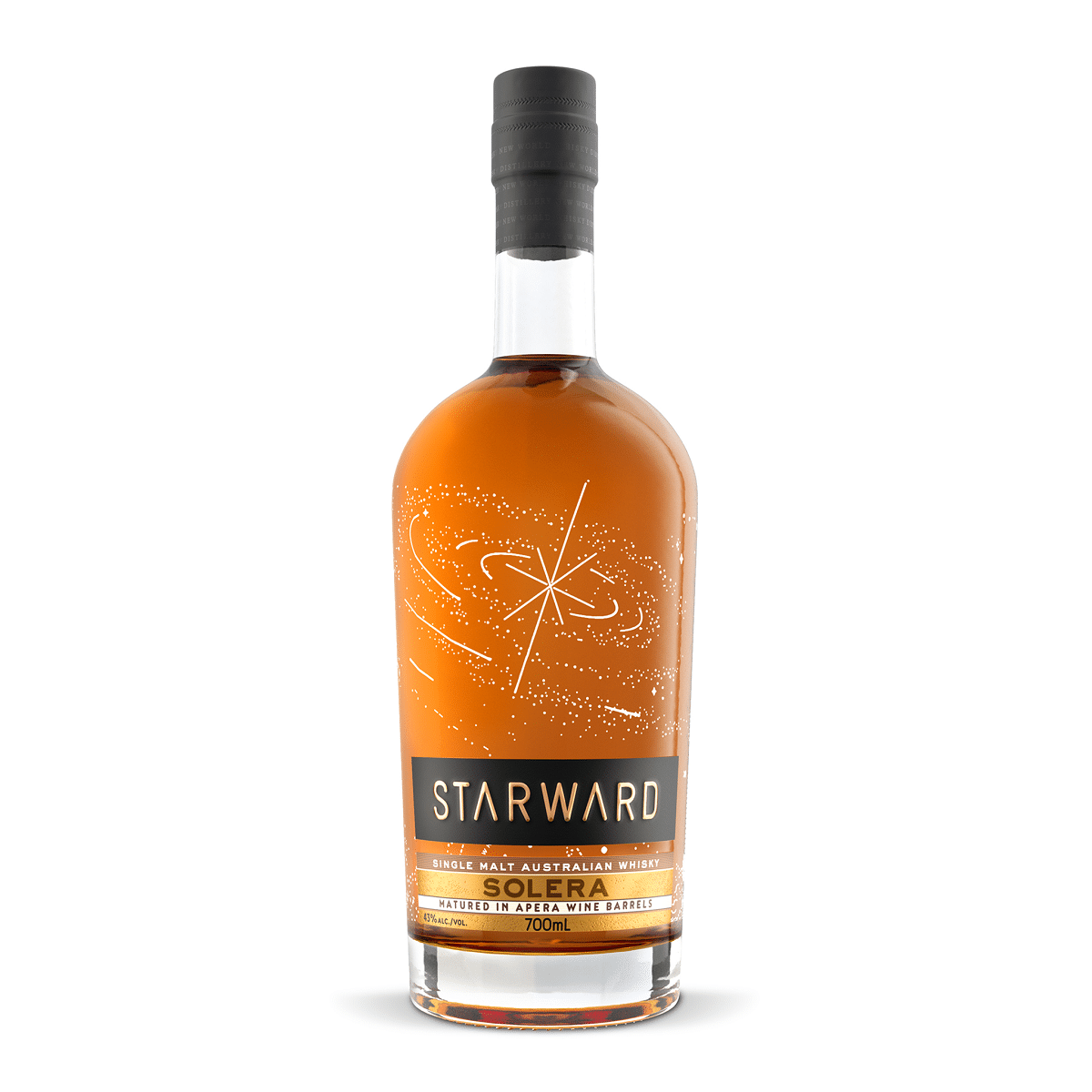 This three-time gold medal-winning whisky from Starward is a constant reference point when it comes to the best Australian whiskies. The Victorian New World Whisky distillery toasts to the Spanish method of Solera which has historically been used to age sherry with a fractional amount of each young cask blended with a more mature spirit.
Starward Solera goes through a similar process, meaning there's still a touch of their first-ever cask in each and every bottle. The consistency is unparalleled, making the ongoing accolades well justified.
Nose: Bright tropical and orchard fruits, caramel, vanilla.
Palate: Toasty caramel, creme brulee, banana, figs and sweet spice.
Finish: Juicy and full with a lingering spice.
ABV: 43%
Price: $145 for a 700ml bottle.
---
Sullivans Cove 'French Oak'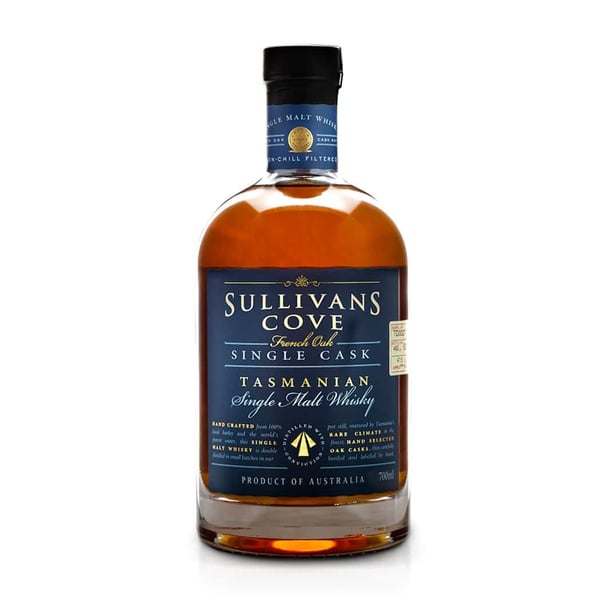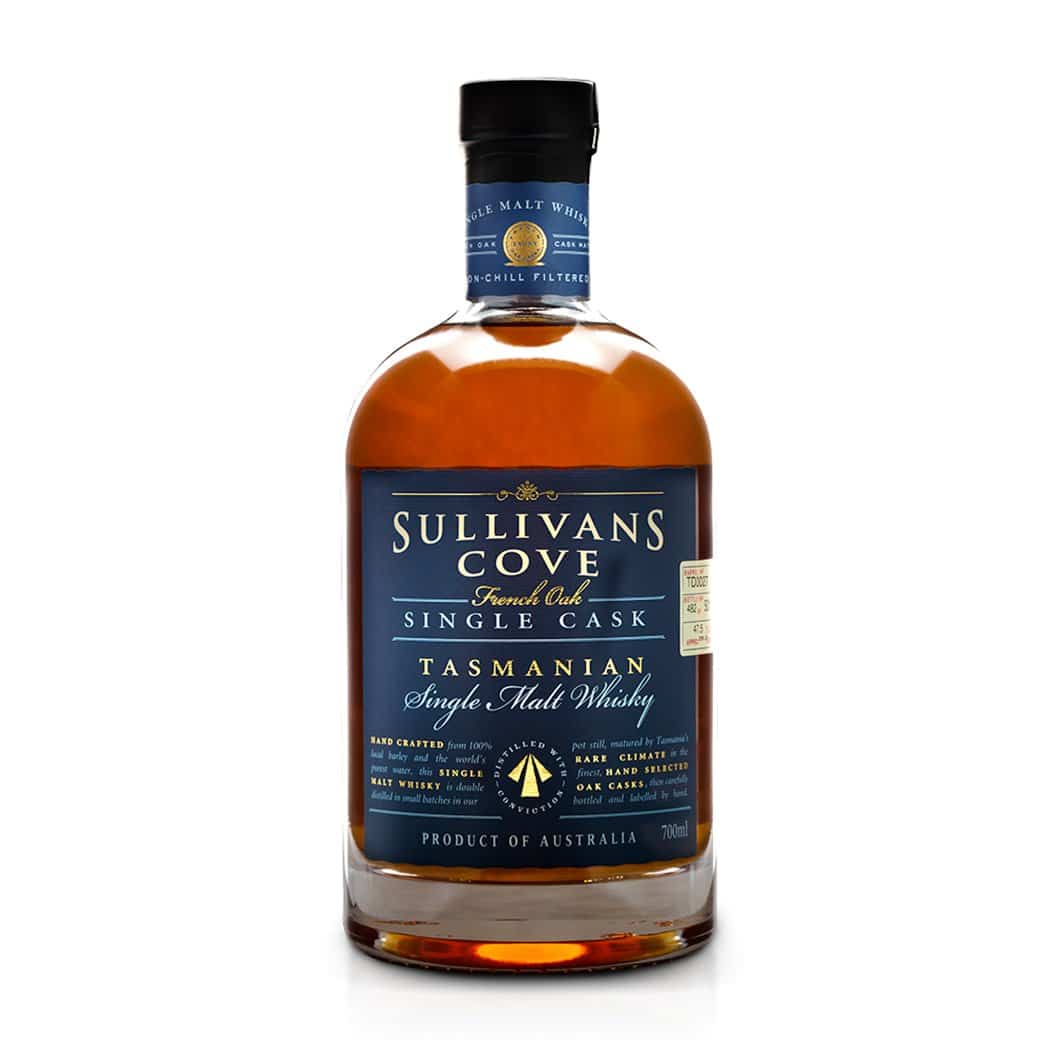 There are several cornerstone moments in the global renown of Australian whisky, and Sullivans Cove French Oak is one of them. At the 2014 Worlds Whiskies Awards, the French Oak was named the Best Single Malt Whisky in the World. It's been rare ever since, but if you manage to get your hands on this 12-14-year-old whisky, just know that you're the envy of whisky collectors the world over.
Being one of the best Australian whiskies, you can imagine demand is always through the roof. Sullivan's Cove used to temper this by releasing 10 bottles at a time, usually per week on a Wednesday. Nowadays casks are released in their entirety as soon as they're ready, but there is no schedule and they usually sell out within minutes. In 2020, only one French Oak cask was released. The best approach here is to sign up for Sullivan's Cove's online newsletter to get the jump on everyone else.
Given Sullivans Cove Distillery has won plenty of awards, you can pick pretty much anything from their core range and guarantee satisfaction. The Sullivans Cove 25 Anniversary Special Edition 21 is also worth a special mention, bringing some of that ex-bourbon cask flavour to a new world whisky that's easy to mistake for a rare Scottish whisky.
Nose: Dark chocolate, cinnamon, raisins.
Palate: Fruit cake, dark toffee, orange peel.
Finish: Lingering herbal oak, Christmas pudding.
ABV: 47.5%
Price: Varies, but typically $500 for a 700ml bottle.
---
Hellyer's Road 'Single Malt Slightly Peated'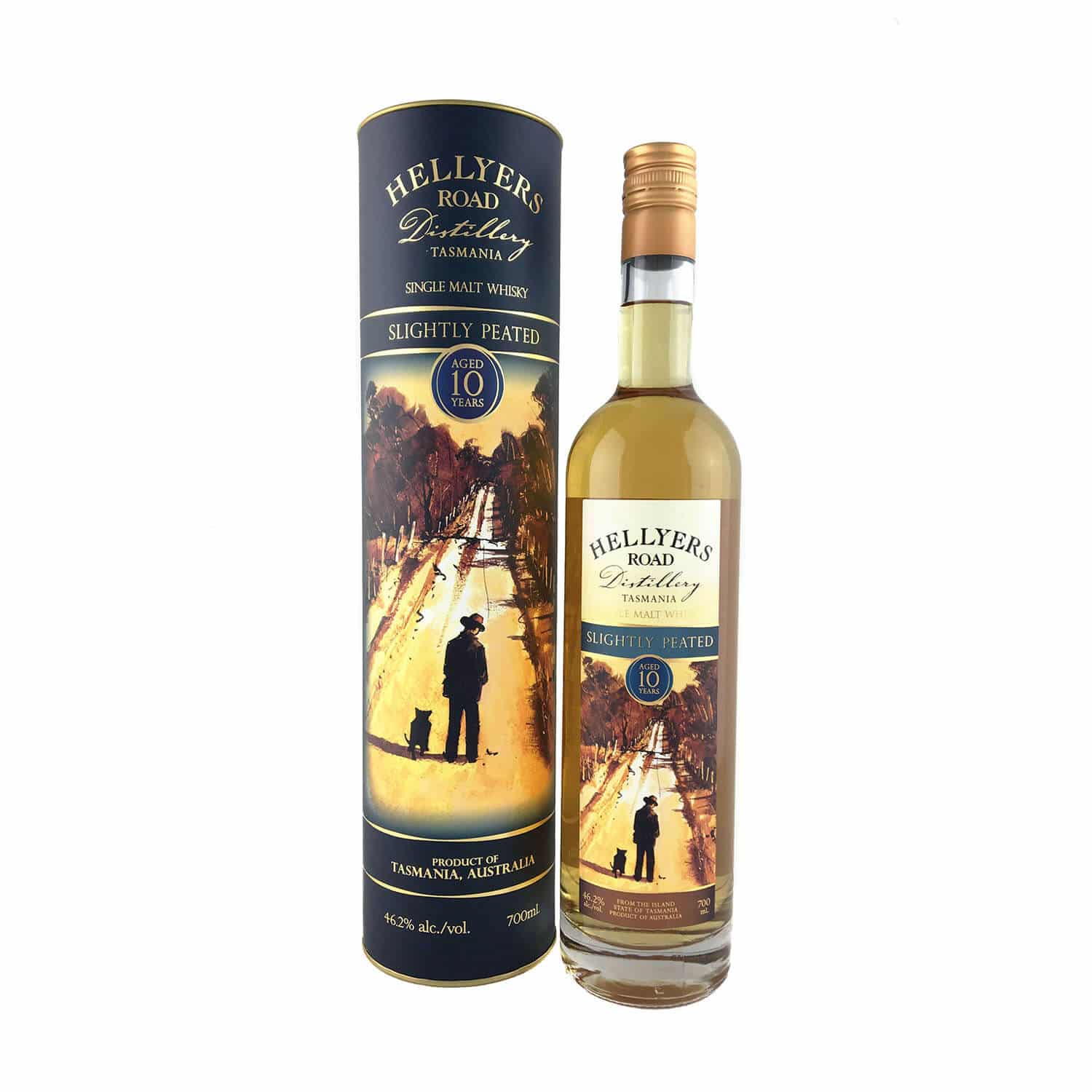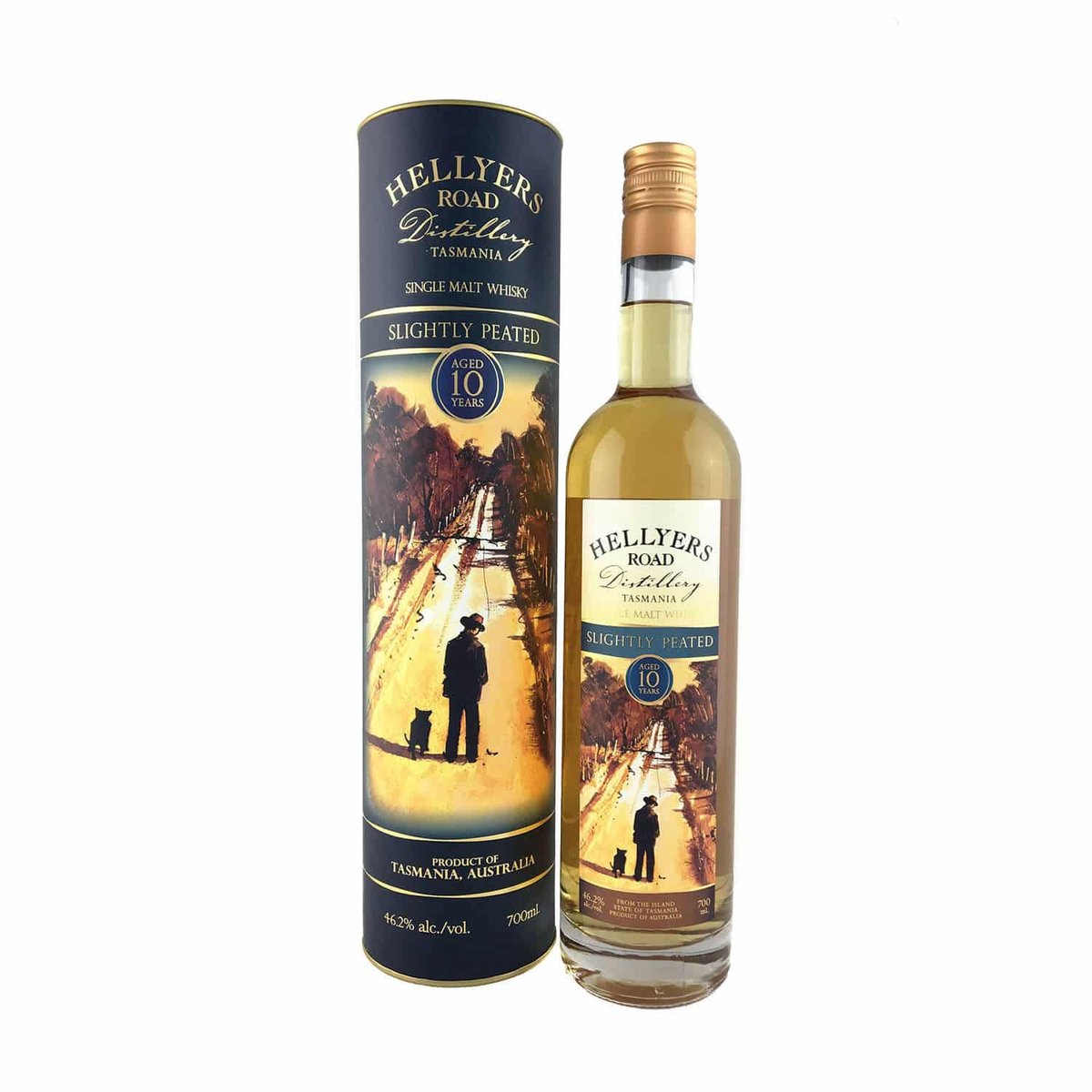 Lauded Australian whisky brand Hellyer's Road comes from the top of Tasmania and uses the terroir to produce some truly exceptional spirits. There are a few to choose from here, but you'll never go wrong with the Single Malt Slightly Peated.
Commonly references as one of Australia's best whisky distilleries, the reputation of Hellyer's Road is perfectly expressed through this 10-year-old whisky, which sits nicely amongst other main expressions like the Pinot Cask Finish and Original Single Malt. Currently, the Single Malt Slightly Peated is sold out, but it's always worth checking with the distillery for any drip-fed releases. As with most of the best Australian whiskies, it's hard to come across but that beautiful peated malt body is worth the effort.
Nose: Citrus, burnt Australian bush.
Palate: Sweet vanilla.
Finish: Creamy, gentle smoke.
ABV: 46.2%
Price: $112 for a 700ml bottle.
---
Timboon 'Christie Cut'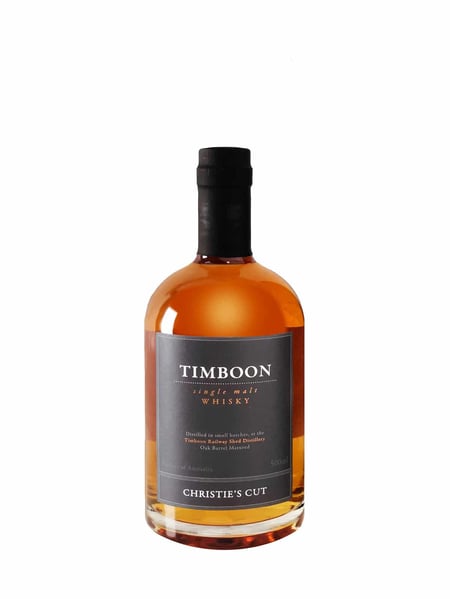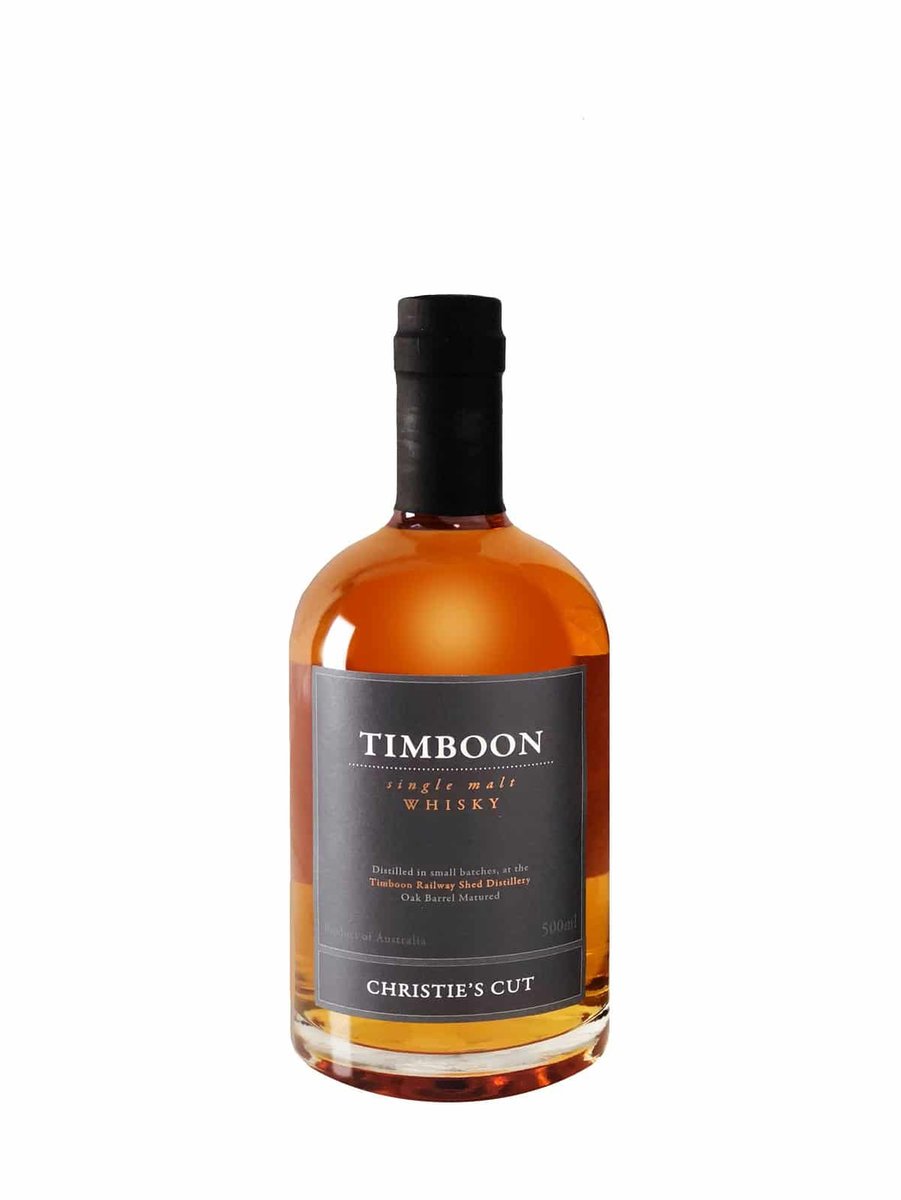 Earning a score of 90.5 in the authoritative Jim Murray 2018 Whisky Bible is no soft achievement. It's a testament to just how beloved Timboon's Christie Cut has become, noted widely for its big and bold profile, and considered a perfect example of Victoria's valuable contributions to single malt Australian scotch whisky as a distinctive category on the world stage.
Generally aged in smaller barrels, Christie Cut is named after Inspector John Christie who was best known as the man who was hired to track and capture illicit distiller Tom Delaney of the Timboon area. Bottled at 60% ABV, it's an incredibly tough addition to the best Australian whiskies.
Nose: Fruit, vanilla, butterscotch, smoke.
Palate: Mild spice, big and rich.
Finish: Lengthy and smooth, sweet spice.
ABV: 60%
Price: $225 for a 500ml bottle.
---
If you've only got eyes on the southernmost part of Australia, check out the best Tasmanian whiskies and brands you should know about. And of course, you'll need something appropriate for those dreams so make sure you're across the 12 best whisky glasses available in Australia.
Whisky In Australia – Frequently Asked Questions
Where is the best Australian whisky made?
Tasmania is without question the best-known Australian state when it comes to good-quality whisky.
What is the most famous Australian whisky?
Sullivans Cove 'French Oak' would still be the most internationally acclaimed whisky considering it was once named Best Single Malt Whisky in the World.
What's the difference between Australian whisky and Australian whiskey?
Whisky is the most common spelling in Australia, although whiskey may be used interchangeably. There isn't really any issue with the spelling, as there is in Scotland ('whisky') and Ireland or USA ('whiskey').