There's nothing better than a cracking, sessionable cold beer on a warm summer's day, but there's no reason why you can't enjoy the nectar of the gods during the colder months too. You just need to be across the best dark beers that are available in Australia, echoing just how important it is to think seasonally when it comes the craft beer scene.
The craft beer boom is old news. Popularity in the sector continues to grow at a break-neck pace, but you'd be vastly mistaken if the mention of craft beer bought up images of light, fruity ales at a typical summer BBQ. That's only half of the picture, and a very narrow view of what the craft beer industry is all about.
Take some time to explore the darker side, from thick, full-bodied stouts and dessert-like porters, to dense, heavy lagers and full-throated and rare Black IPAs. Australia is teeming with breweries that are pumping out these styles with a great deal of creativity, often showcasing just how wild and eccentric beer can get during the winter months.
Take stock of the best dark beers in Australia for winter if you really want to refine your craft beer knowledge and match some moody dark malt with the weather as effortlessly as you would with a men's cologne and your most stylish outfits.
---
What You Need To Know About Dark Beer
Dark beers are all about those warmer, heavier notes like dried fruit, burnt grain, caramel, coffee, molasses, dark chocolate, raisins, liquorice, vanilla bean and toffee. The flavour profile is often heavily roasted and hence weighs on the palate much more than a summer beer would. The brews are strong, loud, and incredibly distinctive with an overarching roasted malt flavour.
Porters and stouts are the most common types of dark beers. The former style is usually sweeter and tends to lean more towards notes of caramel and molasses, while the latter is often richer and much stronger. An obvious example of a stout would be the iconic Irish stout, Guinness – rich, dry, black as night, but still remarkably creamy at every point throughout the palate.
Because of the gourmand notes in dark beers, they often pair much better with hearty foods. Many see them as dessert beers so a nice milk stout would often go well with a cake. Guinness and oysters are a classic pairing. And most dark beers go down very heavily smoked meats like brisket, which many a beer drinker has enjoyed in the past.
If you want to explore the entire range of dark beers you should always be on the lookout for new styles being pushed out by Australia's best breweries, whether that's an Irish style stout or a beer that beautifully expresses some roasted barley malt.
Watch out for names like porter, stout, Irish stout, smoked porter, oatmeal stout, milk stout, imperial stout, black IPA, dark ale, brown ale, and dark lager. There are plenty of beer styles perfect for winter, so while your mates are unseasonably drinking down pale ales, you'll have the right idea.
RELATED: The Best Tasting Mid-Strength Aussie Beers
Our Favourite Dark Beers In Australia For Winter 2022
---
Deschutes Black Butte Porter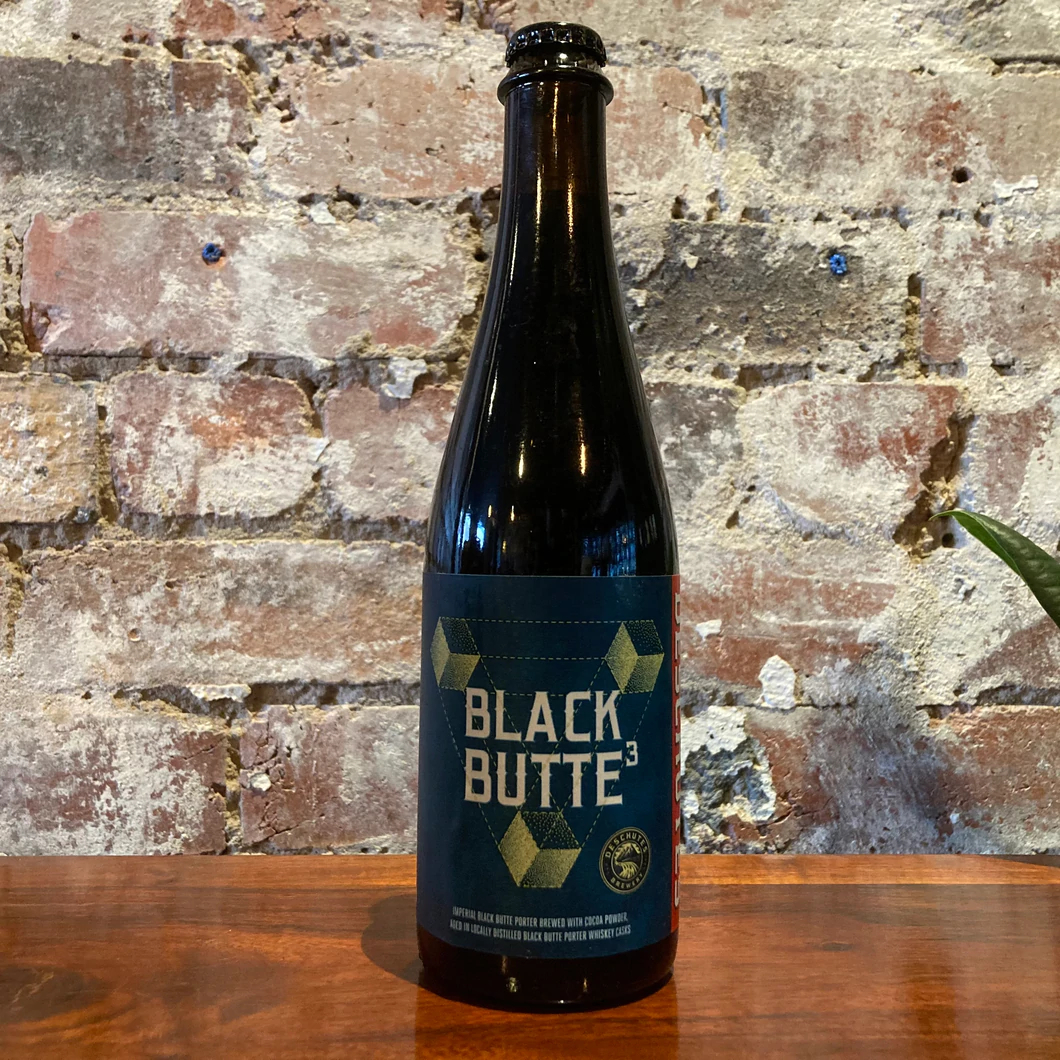 Considered an icon whenever debate on the best winter beers comes up each year. This gem from the award-winning Deschutes Brewery in Oregon is an archetype of creaminess and layered depth.
You wouldn't expect it from such a robust porter, but the soft mouthfeel expresses that kind of silky texture you'd want from a winter beer. Importantly, it means your palate will be able to withstand quite a few of these bad boys before it admits defeat and cries of oversaturation.
I guess the only issue here is that it's hard to find this beauty in Aussie bottle shops, so you'd have to do some digging online if you want to be fighting the cold with a Deschutes Black Butte Porter.
Style: Porter
Strength: 5.2%
Tasting Notes: Big and robust, creamy palate throughout, chocolate and coffee notes dominate and remain linear throughout.
---
Bridge Road B2 Bomber Mach 10 & 11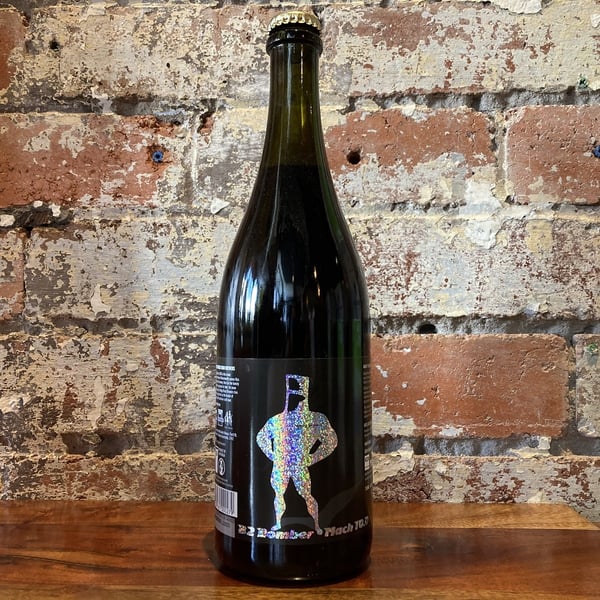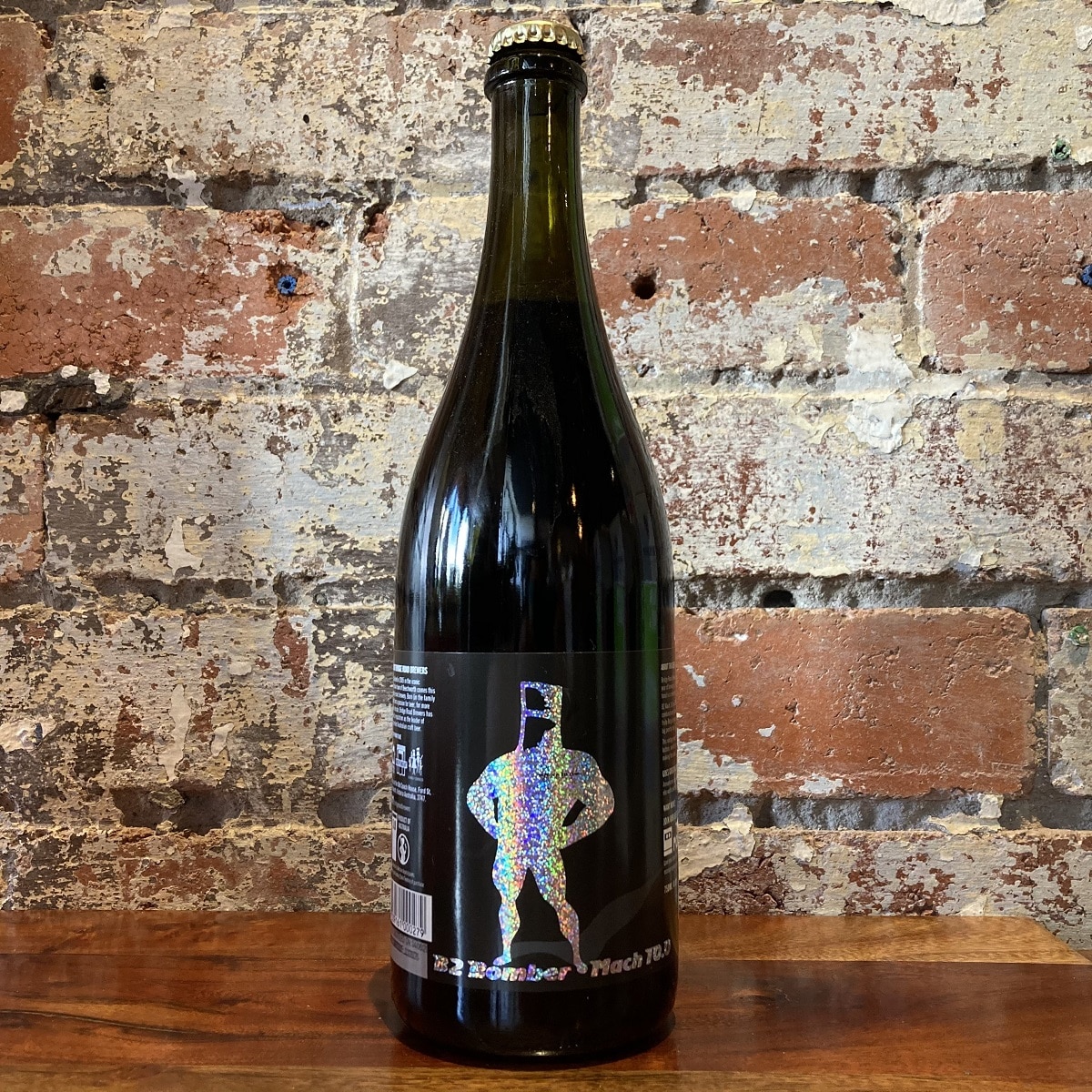 Released in 2021 to celebrate Bridge Road's 16th year as a brewery, the 11th edition of the famed B2 bomber is a Black Belgian Double IPA that's big, punchy, and full of complex dark malts flirting with fruity Belgian yeast characters and hard, rounded hops.
Coming in 750ml bottles at 9.3% ABV, it's the kind of balls-deep beer you'd use to escape the coldest days so stock up on these before we trudge into the depths of July.

Bridge Road only just announced the B2 Bomber Mach 11 a few weeks ago, so pre-ordering is still the way to go. If you can't wait, the Mach 10 is currently available and last year placed top 40 on the annual GABS Hottest 100 list.
That one is a Belgian Ale, released in 2019 with the defining characteristics being vanilla and lactose playing alongside fruity yeast derived esters and tropical fruit. Buy the Mach 10 from Dan Murphy's below.
Style: Black IPA
Strength: 9.3% (Mach 11)
Tasting Notes: Big, chocolatey, smooth with hints of coffee, candied fruit and vanilla (Mach 10); dark malts, rounded hoppy bitterness (Mach 11)
---
Aether Creature Of The Night Peanut Butter Stout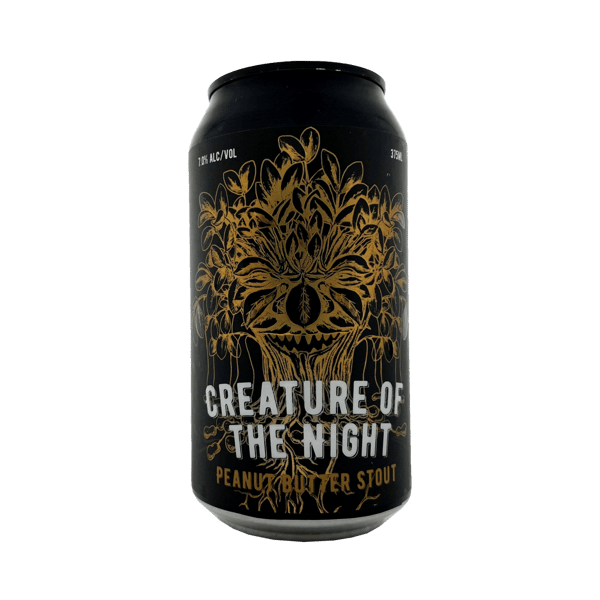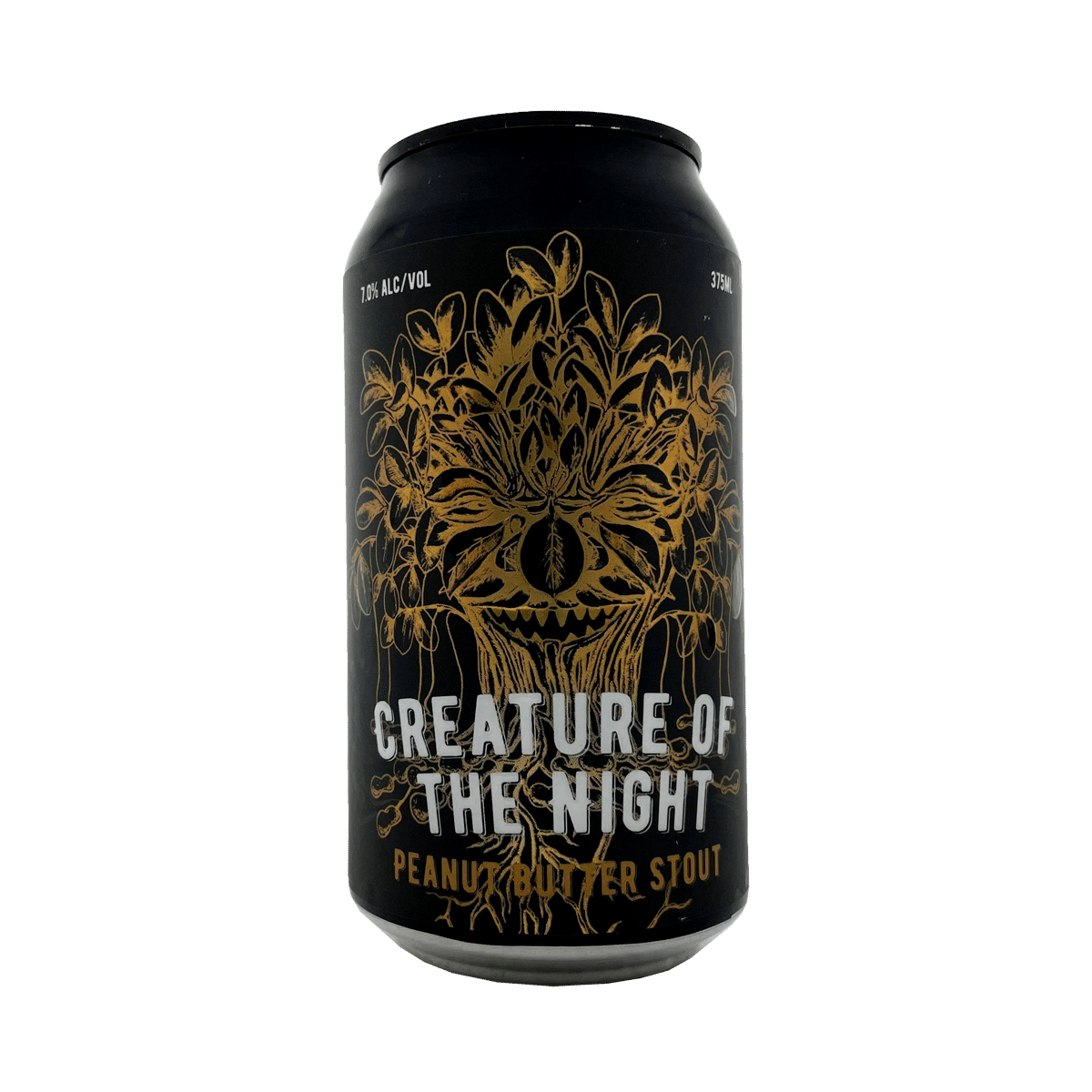 Every so often a peanut butter dessert beer arrives and brings a different take on the creamy, nutty profile. Aether Brewing's Creature of the Night is one of the better ones we've tasted in recent years, avoiding the pitfalls of sticky, syrupy lactose-heavy notes with something that actually tastes like a Snickers bar. Yeah, a snickers bar.
It's all peanut brittle and peanut fudge on the palate, with a nutty sweetness that flows smoothly from the front to the back. There's none of that syrupy bullshit throughout, rounded out nicely with a dry, roasted finish.
Style: Stout
Strength: 7%
Tasting Notes: Peanut brittle, peanut fudge, roasted notes to finish.
---
Moo Brew Stout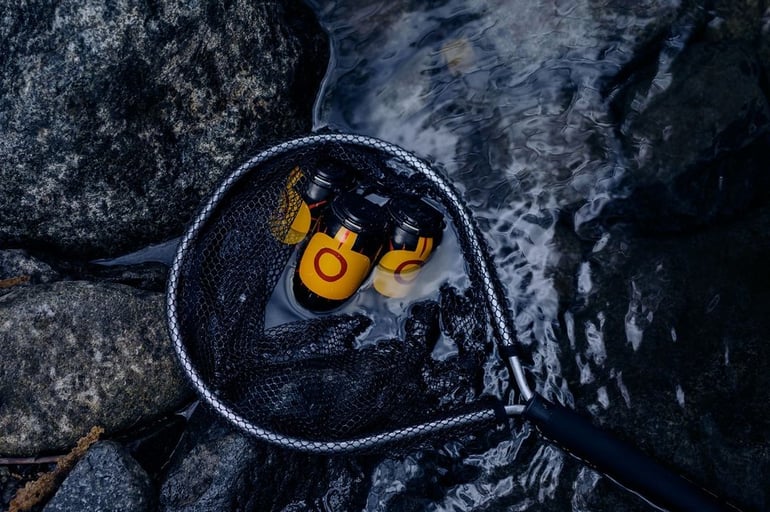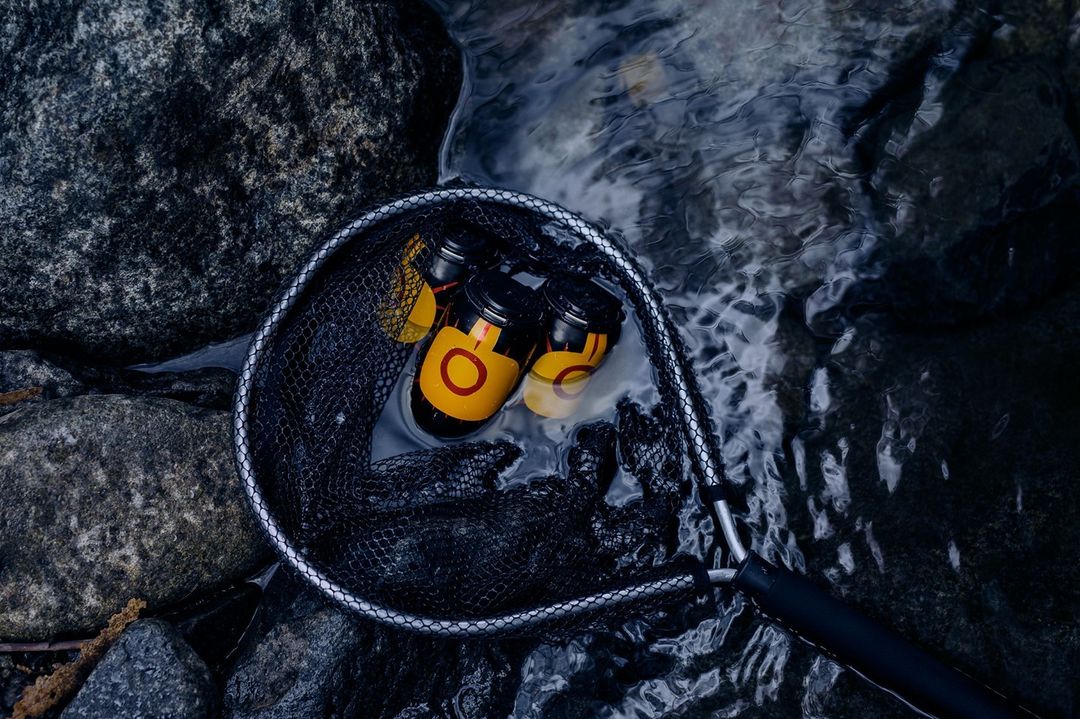 Sipping an ice cold, jet black Moo Brew Stout at Dark Mofo while watching all the hipsters battle it out for a spot at Winter Feast is always going to be the quintessential winter vibe.
Moo Brew is Tassie's largest craft brewery, and given the island state and its residents have been chiselled by winter produce, it's not surprising that these lads know their way around a stout. It ain't nicknamed the "velvet sledgehammer" for nothing, with a dense composition of roasted malts and hop-driven bitterness that'll warm you right up on those cold Hobart nights.
You'll find it on tap at plenty of Tasmanian pubs, and a few up and down the east coast. Although it's a regular sell out, so a bit harder to find at retailers like Dan Murphy's and Booze Bud.
If you really want to fire things up, be on the lookout for Moo Brew's barrel-aged stout, which was released in 2018 as a limited edition collaboration with Sydney's Archie Rose Distilling, using ex-Bourbon barrels to age imperial stout. Unsurprisingly, the distinctive brew is very hard to come across.

Style: Stout
Strength: 8%
Tasting Notes: Dark chocolate, Italian espresso, liquorice, roasted bitterness, woody hops, molasses.
---
Atomic Cryo Red Alert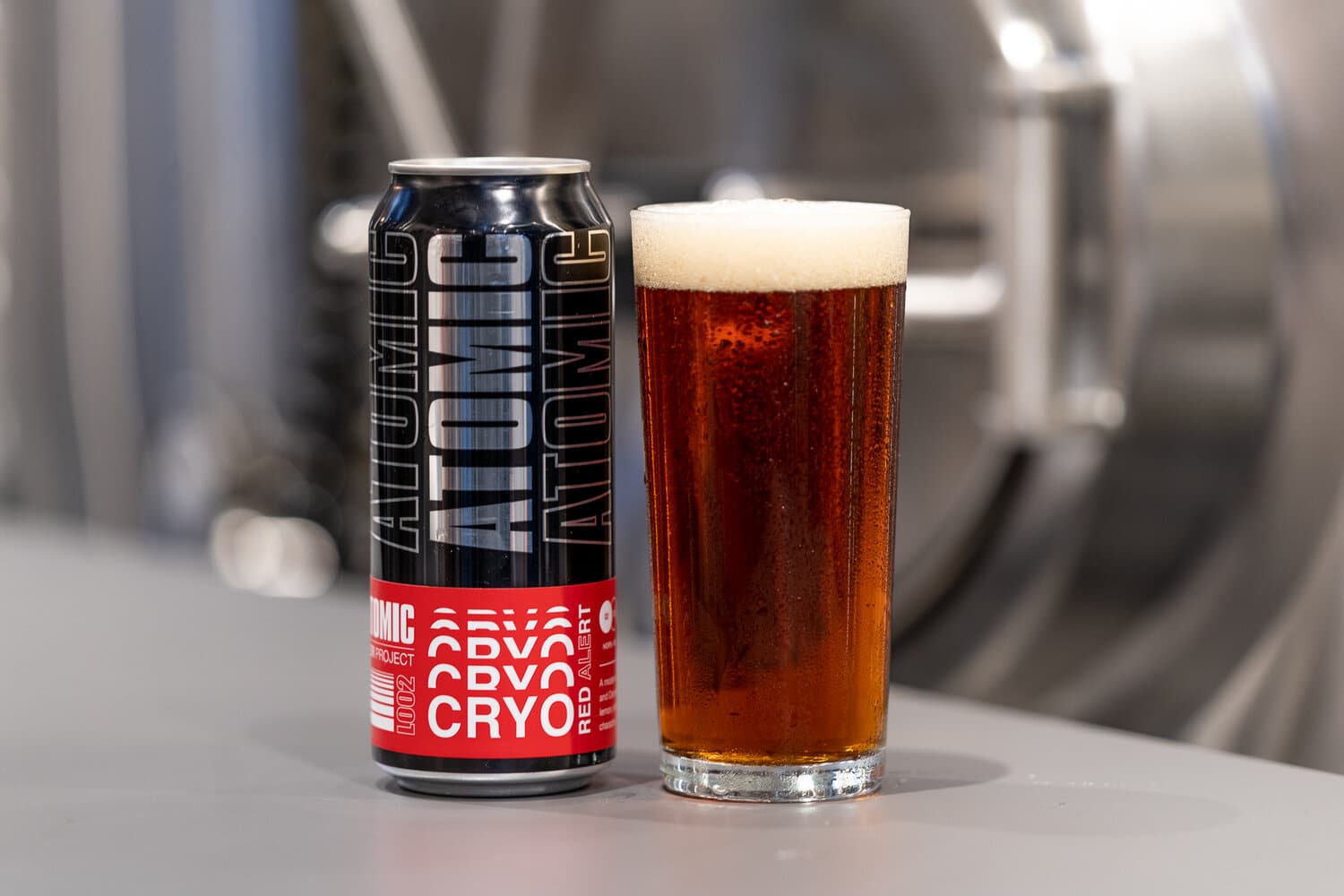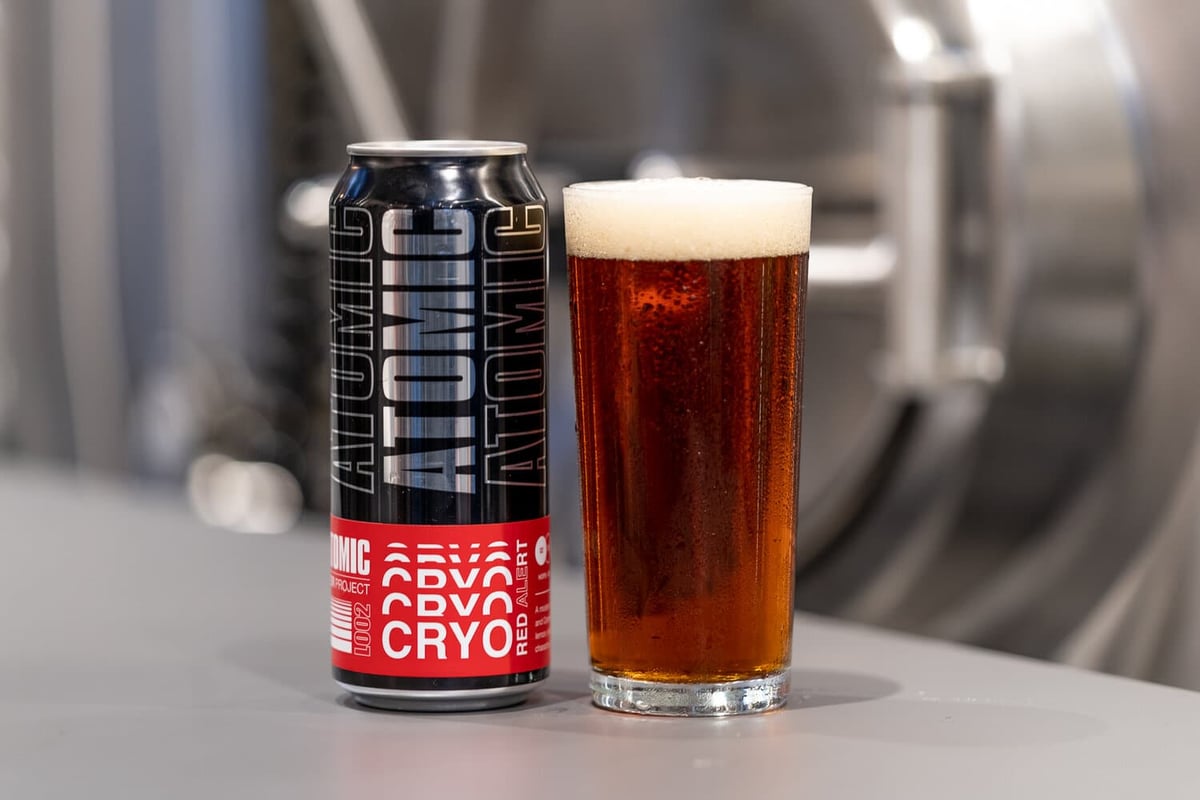 A bit of a wild card here. Gage Road's Atomic Beer Project in Redfern, Sydney is more prolific when it comes to the summer season, but their Cryo Red Alert goes just as well when the degrees dip. The beer is just over a year old now, but as popular as ever with the modern red ale bringing out the best in all those amarillo and centennial cryo hops.
The clean, malty character is what gets it over as a winter beer, competing nicely with all the stouts on this list and giving you a break when you want something that's a bit less bready on the palate.
Style: Red Ale
Strength: 6.4%
Tasting Notes: Citrus, with a clean, malty character.
---
Mornington Peninsula Brown Ale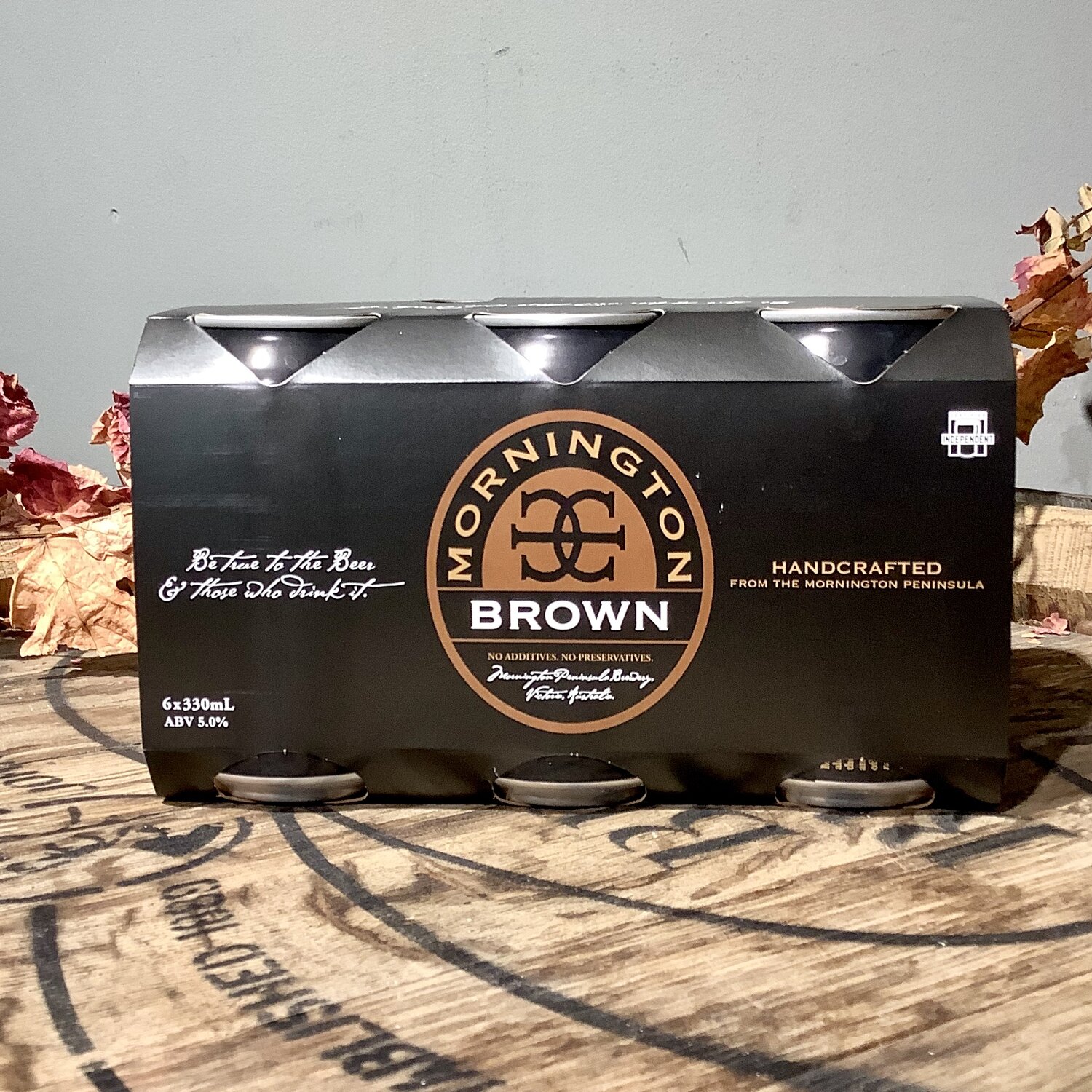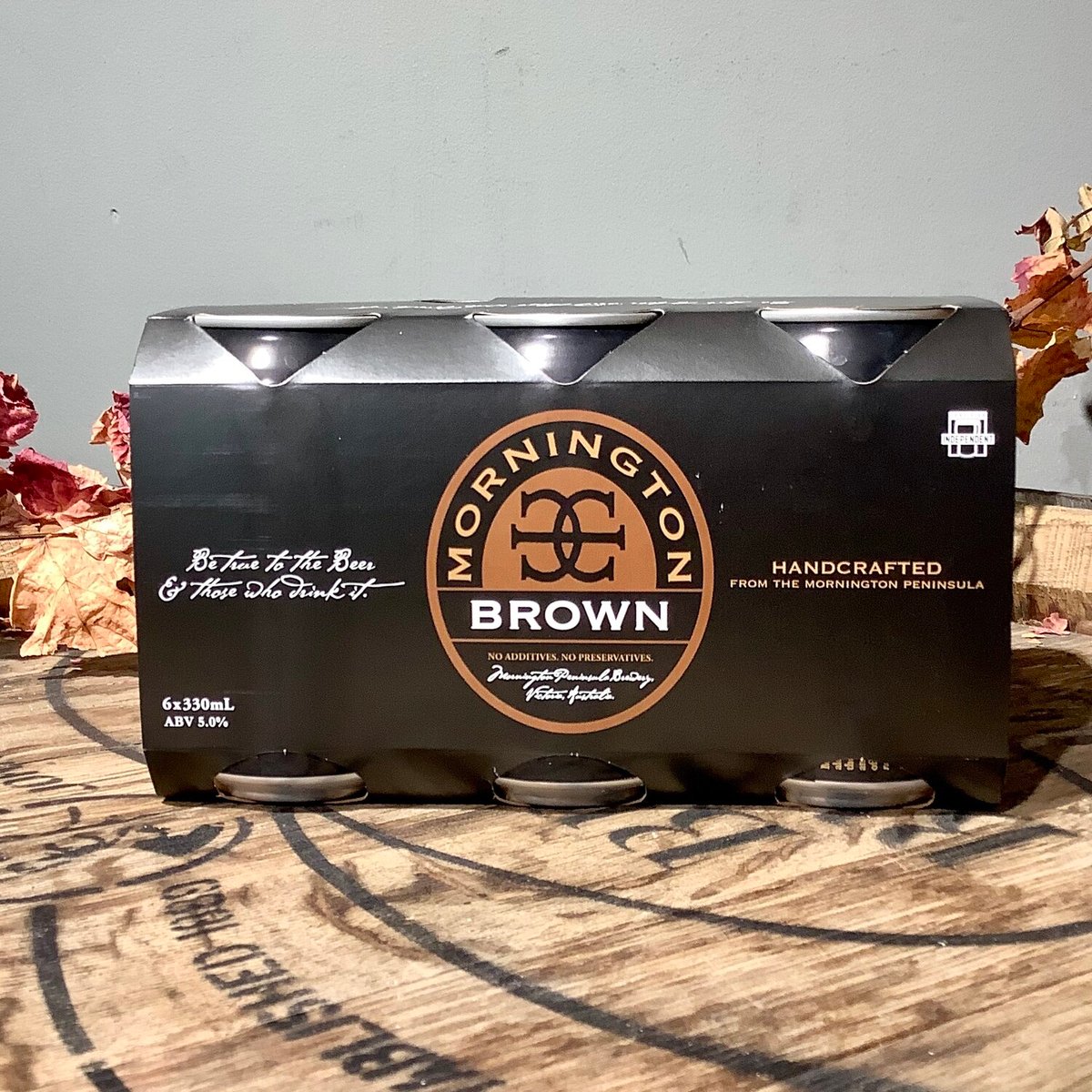 If you're a fan of English-style brown ales or looking to test the waters when it comes to dark beers, Mornington Peninsula's vegan-friendly Mornington Brown Ale is the place to start. Using imported malts from the UK, this scrumptious brown liquid has traces of toffee, raisins and chocolate throughout. This is a smooth ale that's easy to drink and a tasty introduction to full-bodied winter brews.

Style: English Brown Ale
Strength: 5%
Tasting Notes: Toffee, raisins, chocolate, nuts.
---
Ballistic Mexican Hot Chocolate Stout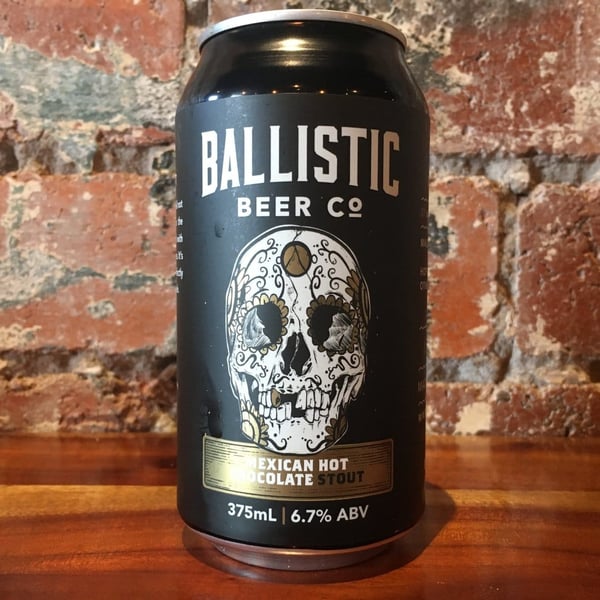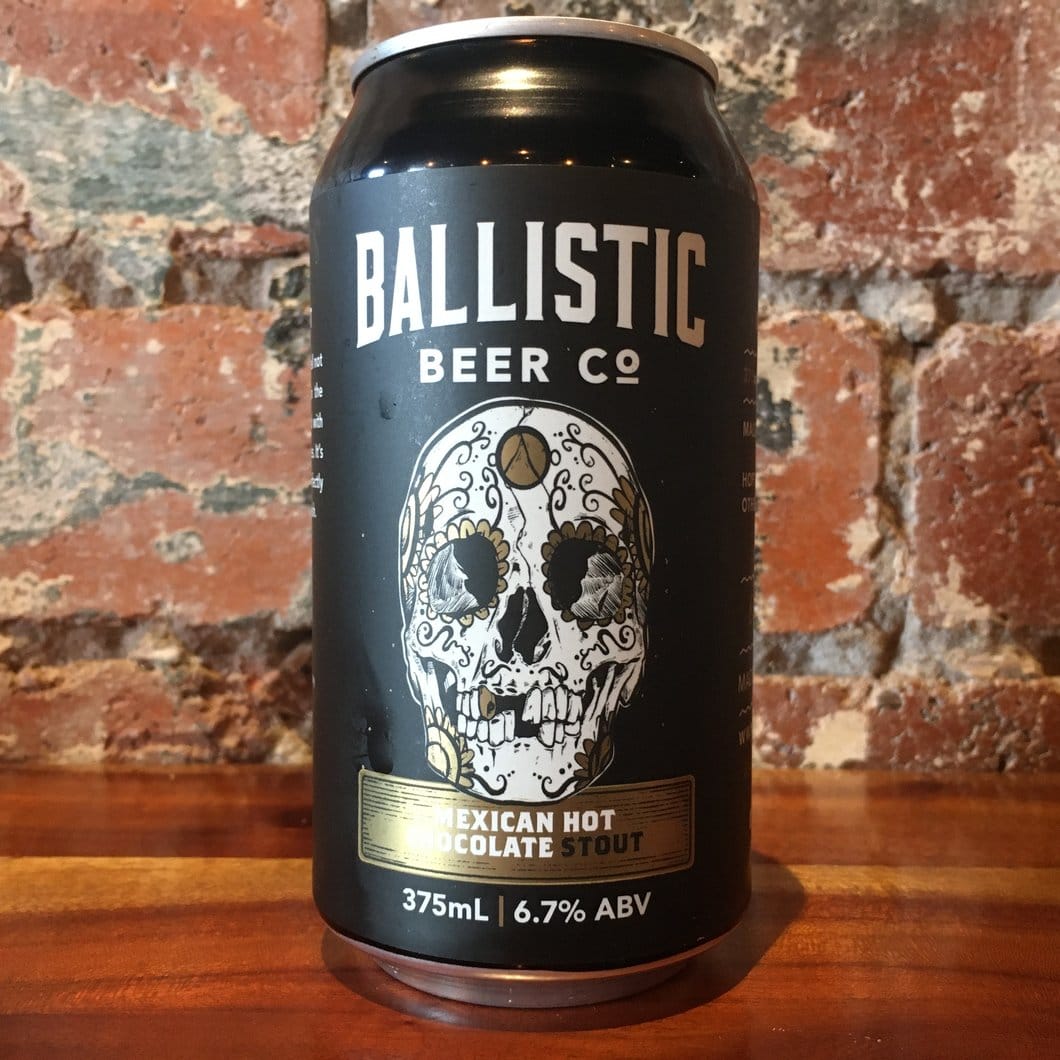 Coming from Queensland's Ballistic Beer Co., this new Mexican Hot Chocolate Stout was inspired by a recent trip to El ombligo de la luna taken by Head Brewer Lachlan Crothers, who wanted to bring a slice of Mexico back to the sunshine state. The result is this – a 6.8% milk stout with a wild palate brewed with cocoa nibs, lactose, vanilla, nutmeg, cinnamon, and chilli. You want fire, this is your shot.
Style: Milk Stout
Strength: 6.7%
Tasting Notes: Strong notes of chocolate, subtle notes of spice, with chilli on the back of the palate.
---
Currumbin Valley Brewing Waste Oil Stout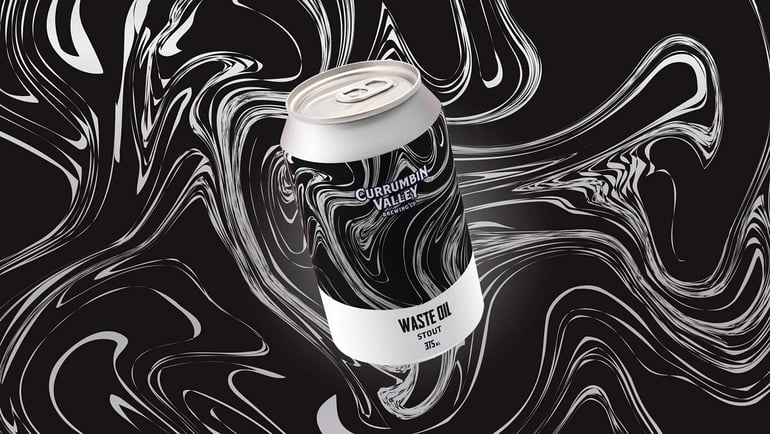 Currumbin Valley Brewing named this flavour-packed oatmeal stout after the way they heat their brewery – with recycled waste oil sourced from local mechanics. It's a well balanced, full-bodied beer getting much of its flavour from the use of Gladfield malt and NZ fuggle hops.
Consider it a nice alternative to Guinness on St Patrick's Day, with a lush profile of dark chocolate balanced with toasty, roasted notes
Style: Oatmeal stout
Strength: 5.6%
Tasting Notes: Dark chocolate with roasted notes.
---
Capital Brewing First Tracks Stout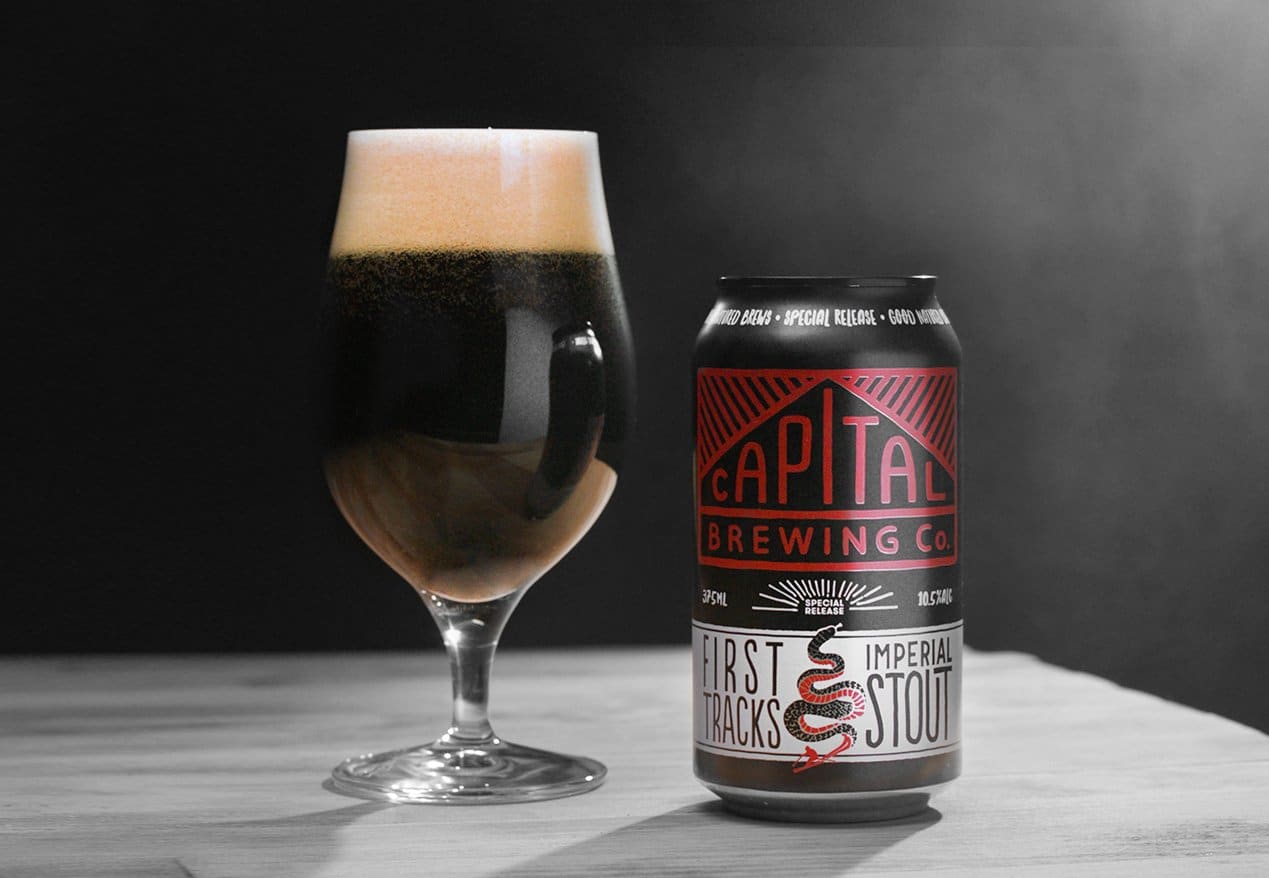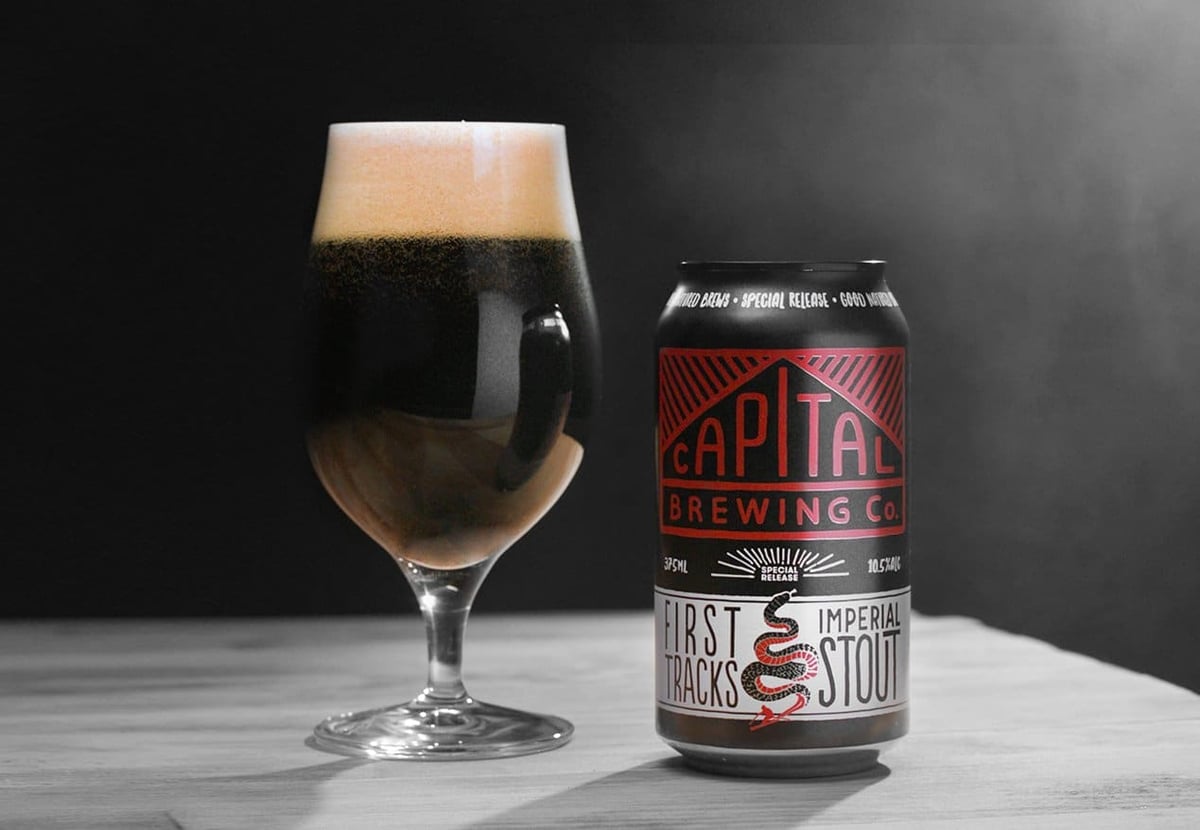 ACT-based Capital Brewing Co has redefined their First Tracks Stout as a bigger, bolder Imperial Stout with double the malts of the original, plus double the coffee, and more booze. It's now a 10.5% beast, brewed with freshly roasted beans from ONA Coffee to double down on the winter vibes.
This coffee imperial stout would knock the best of us the fuck out, so pace yourself and maybe down this with some brisket on the side. It was the highest-rated stout on the GABS Hottest 100 list in 2020 and was named because one sip will have you thinking about shredding those morning first tracks on the mountain in the depths of winter.
Style: Imperial/Double Stout
Strength: 10.5%
Tasting Notes: Sweet and chocolatey with a lot of coffee on the nose and throughout the palate.
---
Coconspirators The Pastry Chef Caramel Stout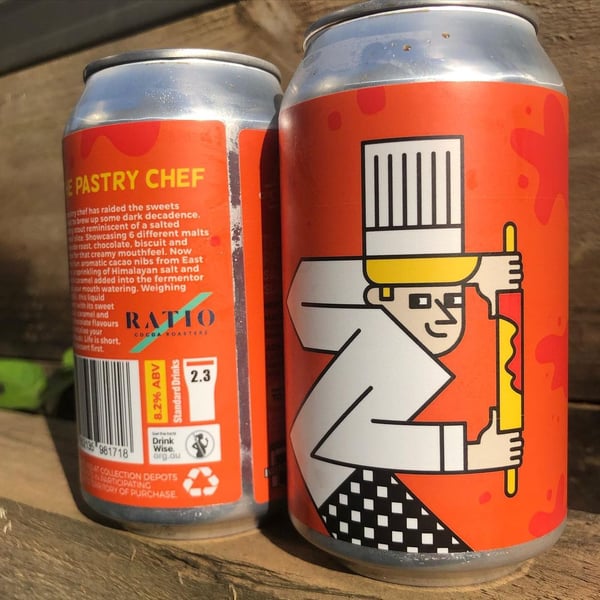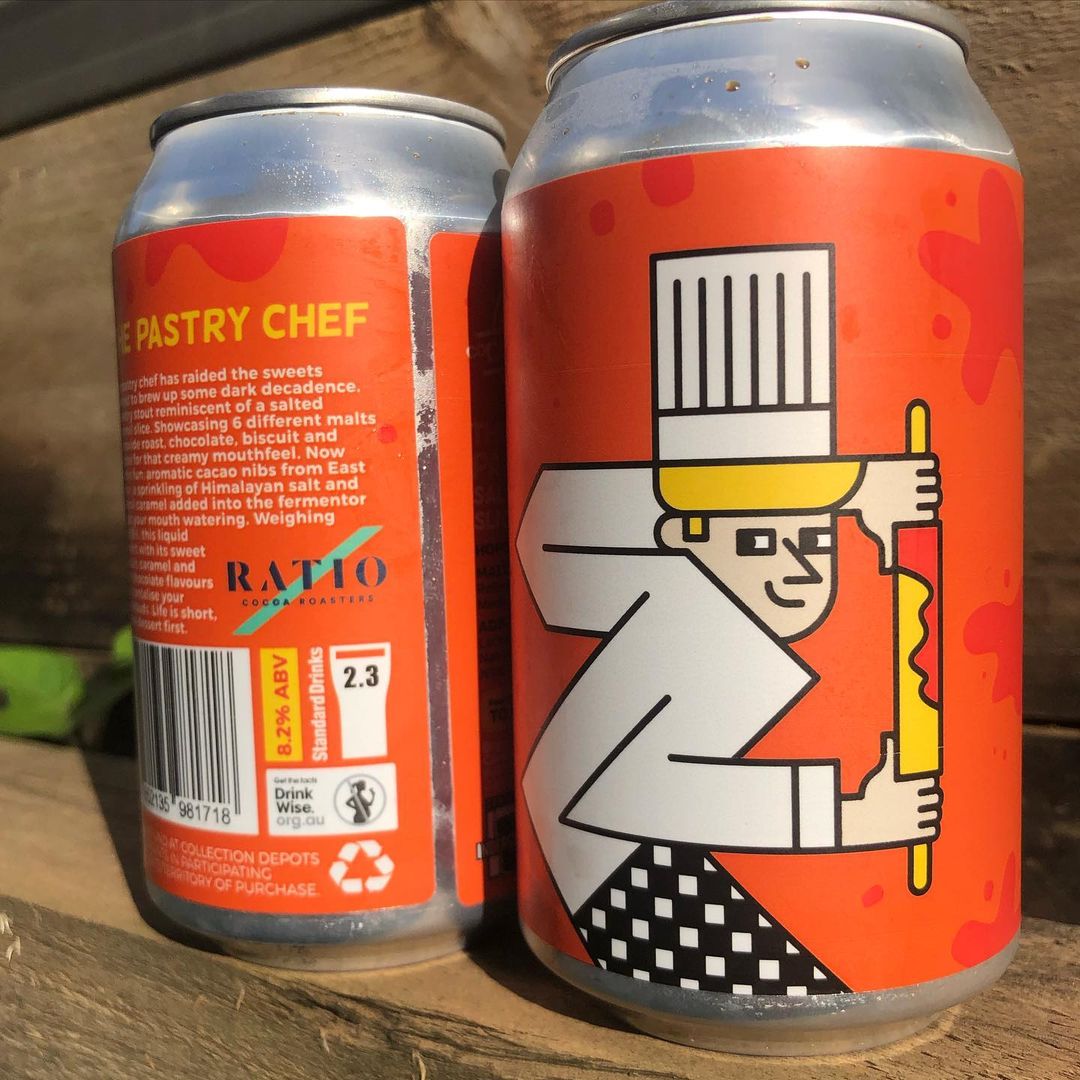 Also placed in the GABS Hottest 100 in 2020 is this caramel stout from Co-conspirators Brewing Company in Melbourne. The bready, food-friendly stout has been crafted in the image of a salted caramel slice, with 6 different malts used to achieve a profile that's brimming with those roasted notes, with chocolate, biscuit, and a lot of lactose creaminess.
The recipe is key here, and its clear CoConspirators had a lot of fun playing around with this one. They used aromatic cocoa nibs from East Timor, some Himalayan salt, and natural caramel in the fermentation process. Pair this up with some cake, or just go literal and double down with an actual salted caramel slice, and you're set for winter.
Style: Stout
Strength: 8.3%
Tasting Notes: roasted notes, chocolate, biscuit, creamy lactose.
---
Pirate Life Brewing OG Stout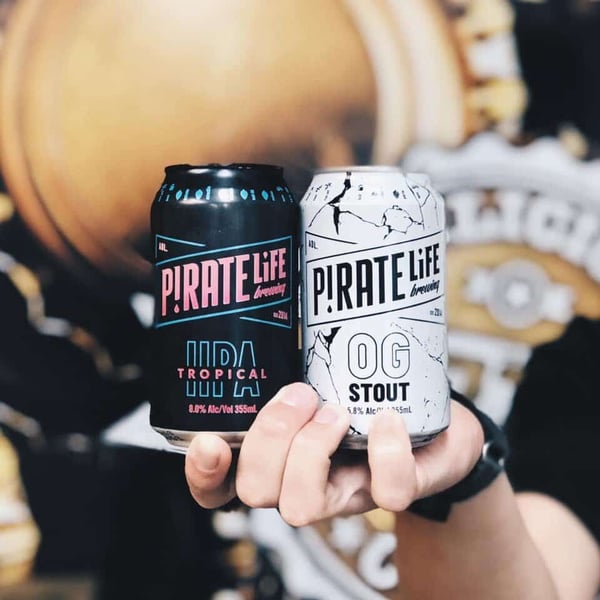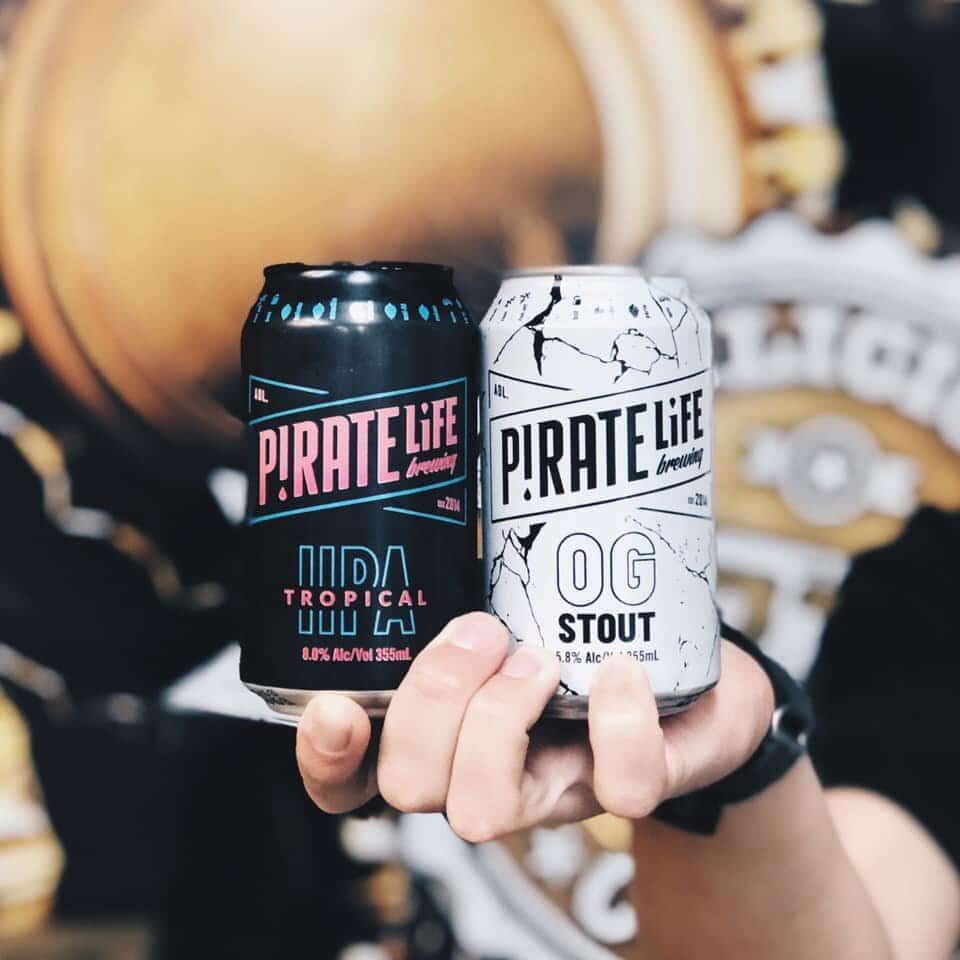 Since its inception in 2014, Pirate Life Brewing has fast become one of Australia's most loved craft breweries, and the OG Stout is one of their most popular winter releases to date. The one has got a sharp shot of chocolate on the front palate, thick and dense like a mud cake with support from rum and raisin flavours, cocoa nibs, and hot chewy continental loaf. This dark beer may be bready and extra heavy, but it'll get rid of any chills immediately.
Style: Stout
Strength: 5.8%
Tasting Notes: Mud cake, rum and raisins, cocoa nibs, hot chewy continental loaf.
---
Young Henrys Real Ale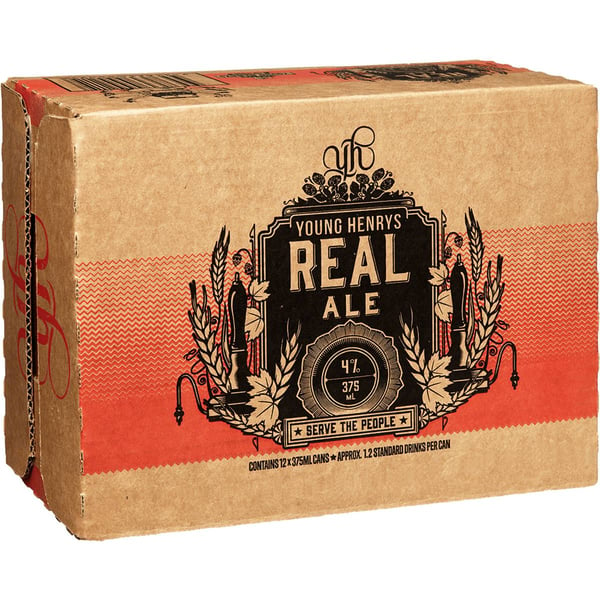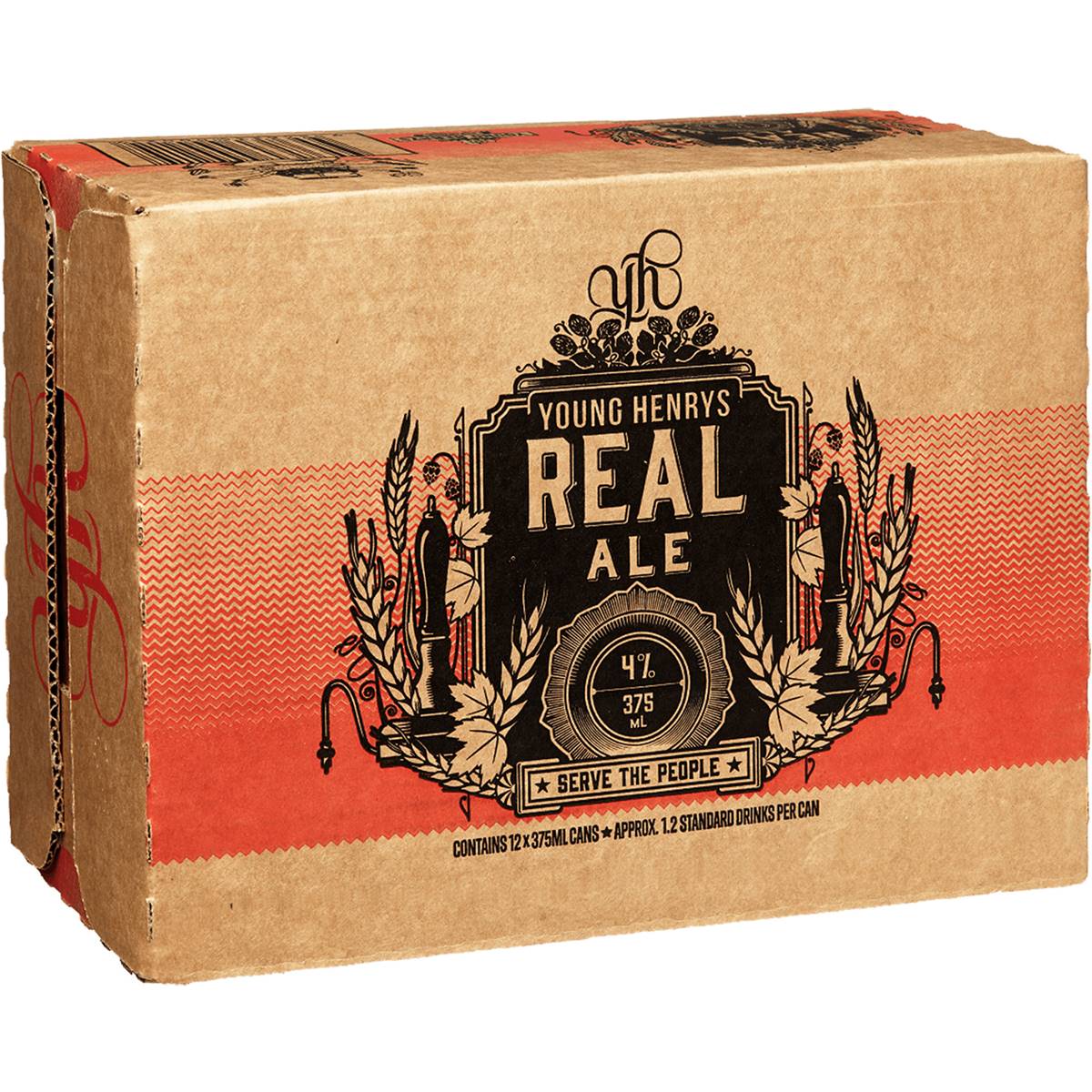 Despite the low alcohol content, Young Henrys Real Ale is a full-bodied ale packed with flavour and reminiscent of classic English ales best served during those long, cold days. Made from a mixture of Australian and British malts, this beer took out the gold medal at the 2014 UK International Real Ale Festival, proving Aussie brewers can mix it with the best when it comes to traditional English ales.
It's one for when you need a break from all those stouts, and something with a lighter, lower alcohol content.
Style: English Ale
Strength: 4%
Tasting Notes: A lot of bitterness from English and Australian malts with Aussie hops, lingering toffee and caramel flavours on the back palate.
---
Coopers Best Extra Stout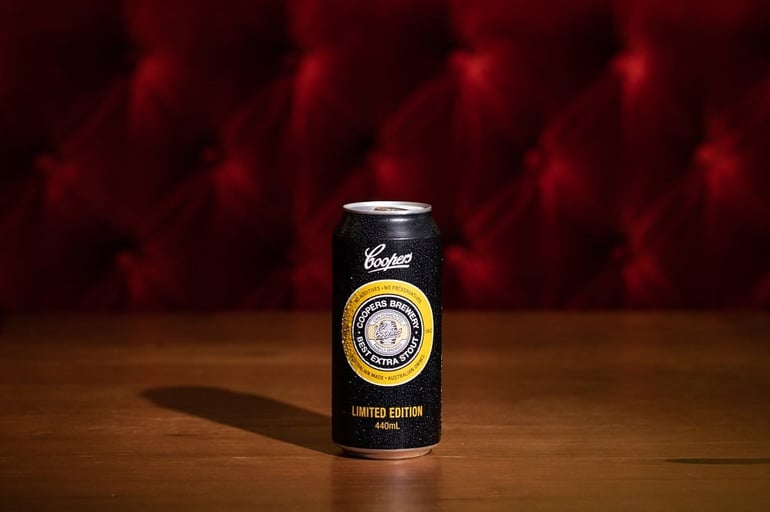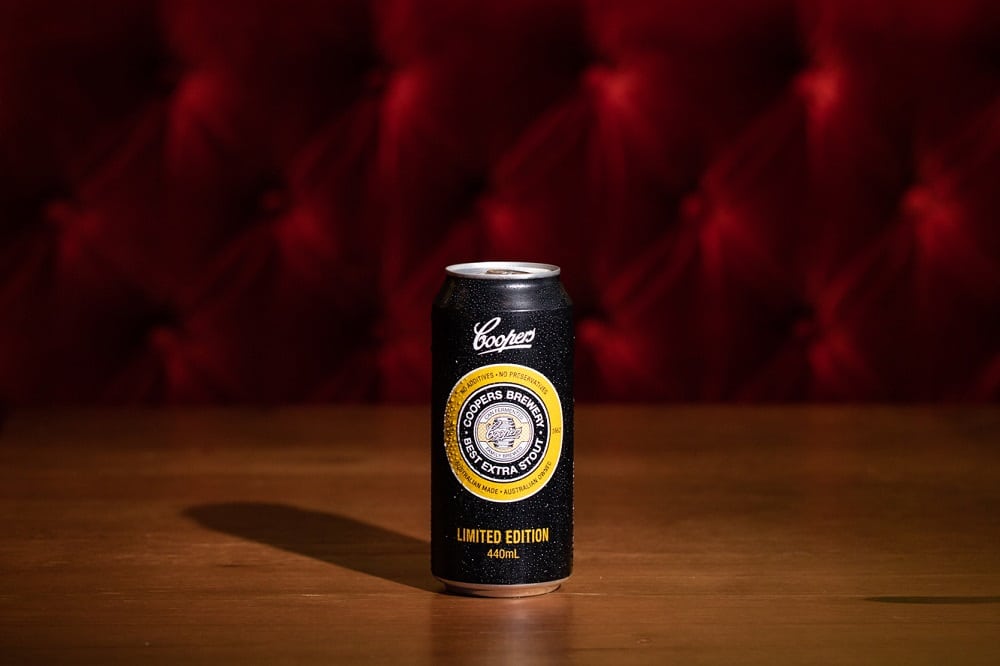 If you come from South Australia it's likely your first alcoholic drink was from the Coopers range. While the green label of Coopers Pale Ale is regularly seen in pubs, you might want to try Coopers Best Extra Stout when winter hits. A compelling blend of fruit and chocolate flavours with a bitter aftertaste gives this thick, rich beer a unique taste that's great for drinking around an open fire.
Style: Stout
Strength: 6.3%
Tasting Notes: Fruit and chocolate flavours, bitter on the back palate.
---
Lord Nelson Old Admiral Dark Ale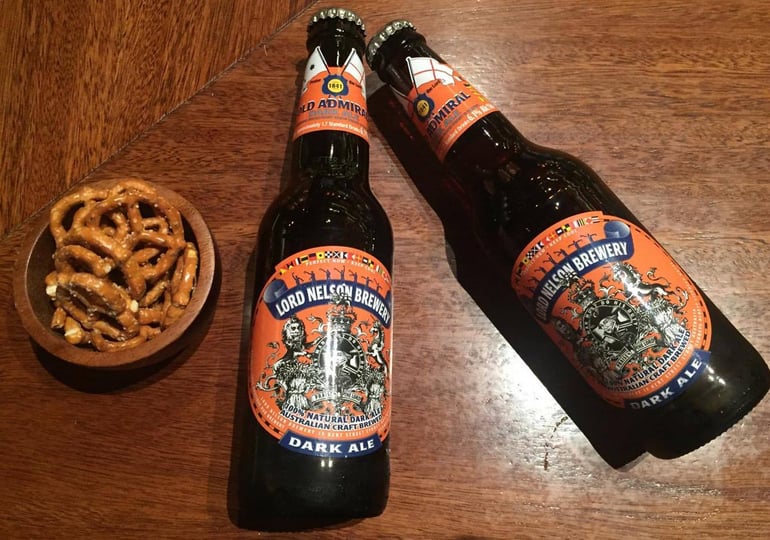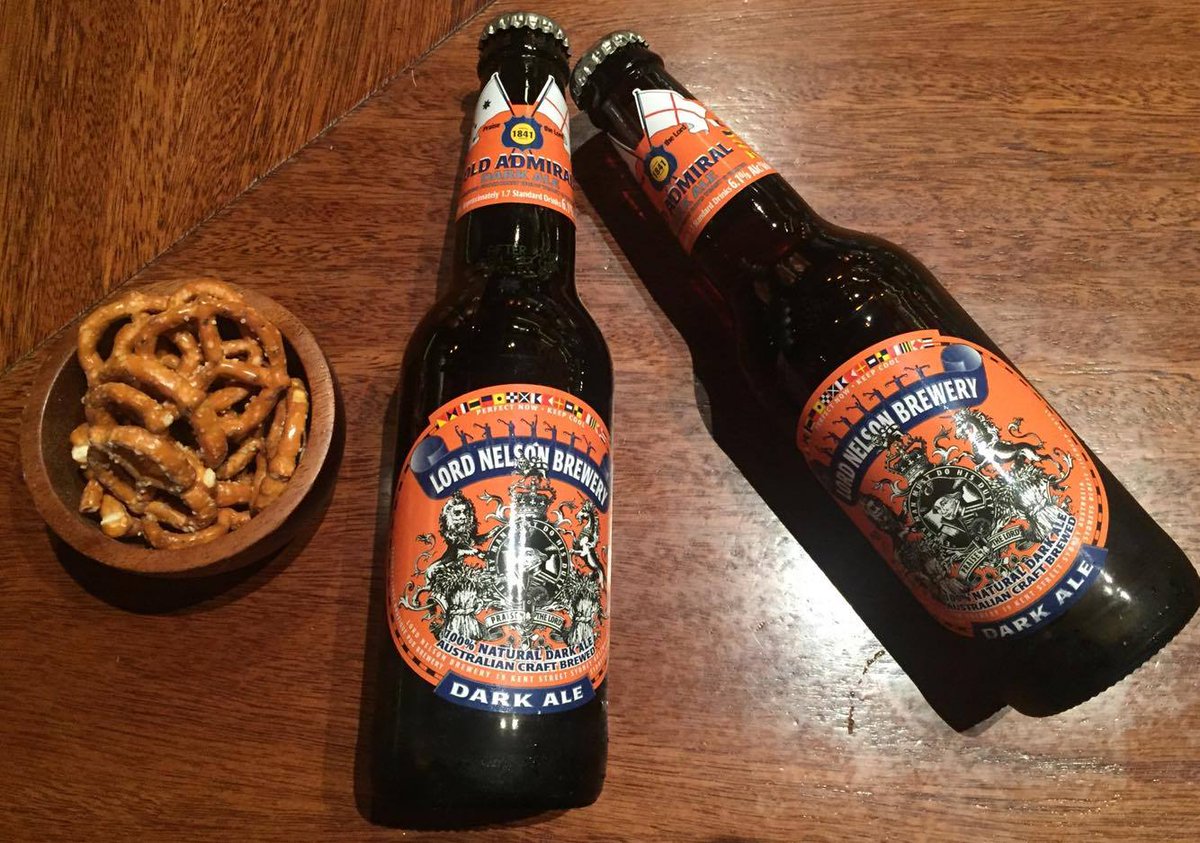 The Lord Nelson Brewery is one of Sydney's oldest pubs. First opening in 1841, the hotel opened its own microbrewery in 1986 and has become a favourite amongst Sydneysiders. Of all the beers on offer, it's the Old Admiral Dark Ale that will have you licking your lips as the mercury dips. It's an easy to sink dark beer with a hoppy bitterness that never overcomes the palate. At 6.1% it also packs a punch, so try not to consume too many of these otherwise you might be in for an early night.
Style: Dark Ale
Strength: 6.1%
Tasting Notes: Dark caramel toffee nose and lightly fizzy on the tongue with a restrained hoppy bitterness.
---
White Rabbit Dark Ale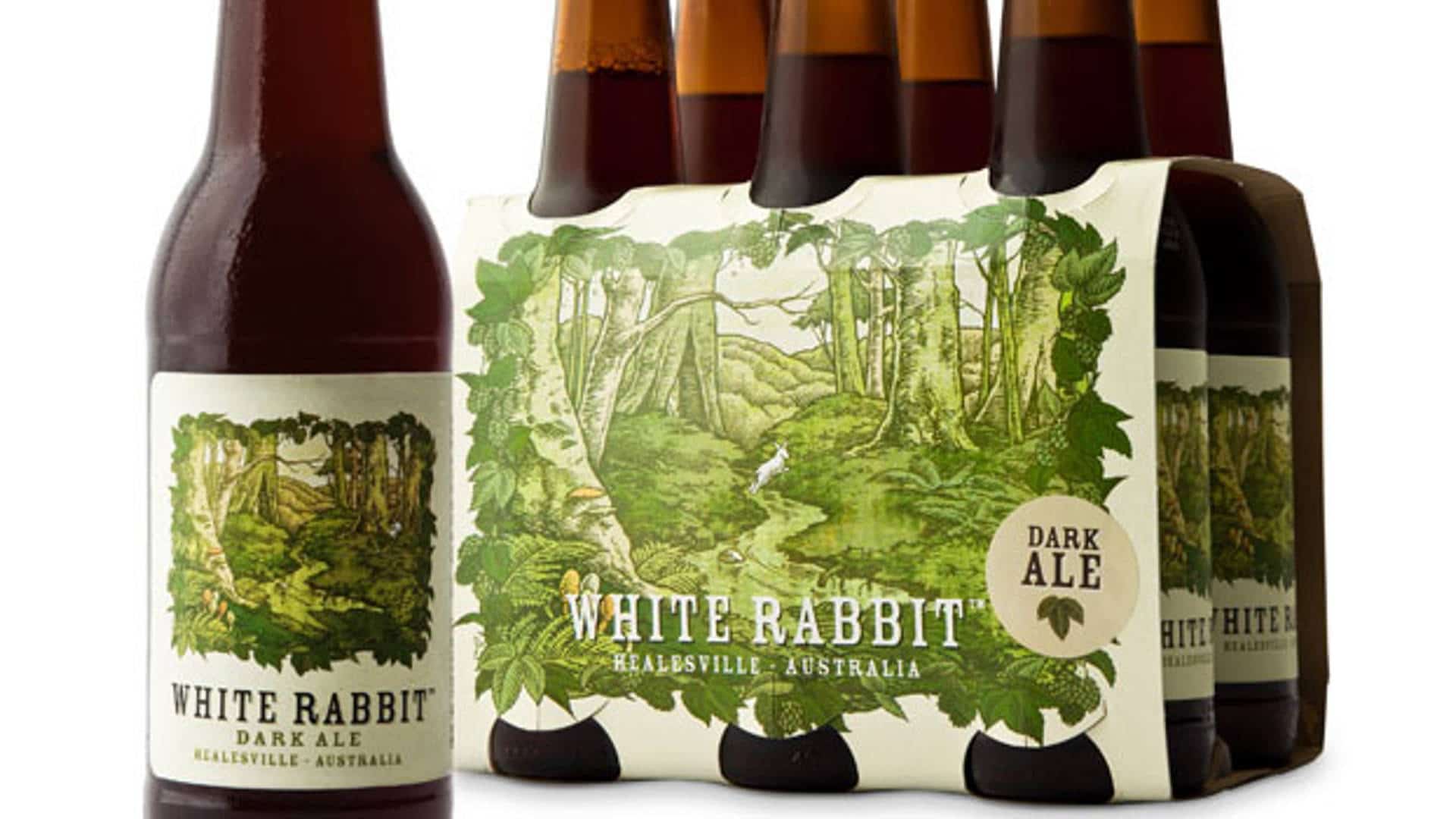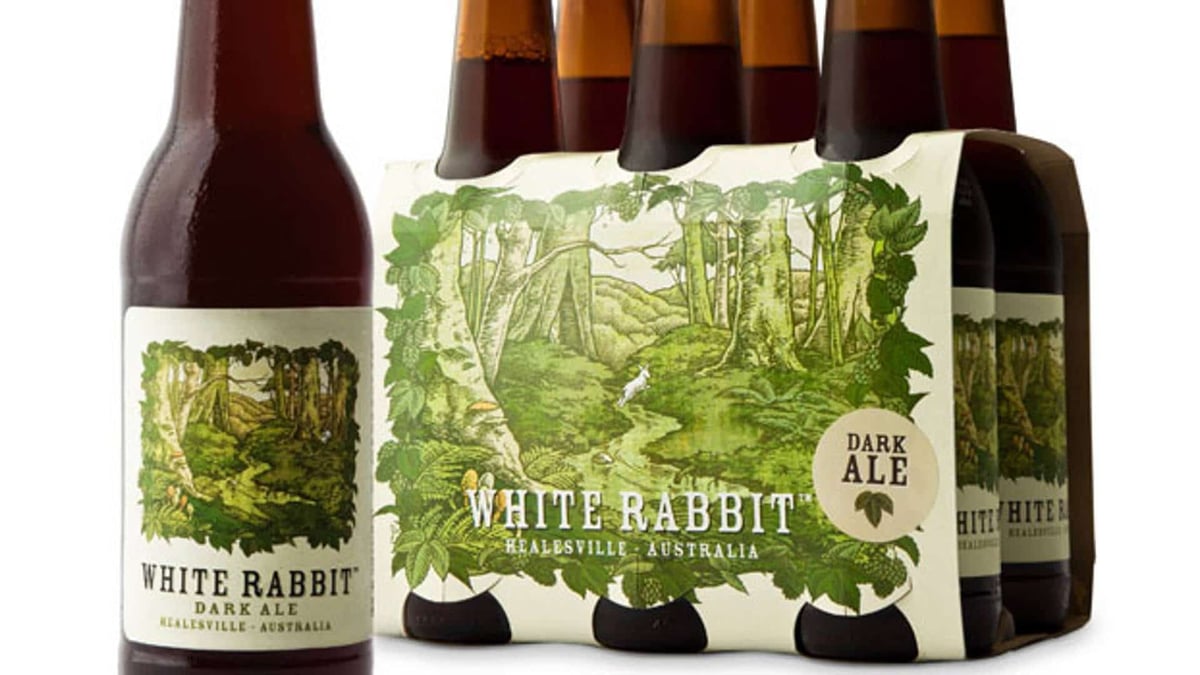 Little Creature's sister brewery is best defined by the White Rabbit Dark Ale. A deserving flagship dark beer, it's one of the best food pairing brews available in Australia, blending up notes of chocolate, caramel, and nuts with an addictively sweet, fruity aroma. It's just about the most ideal dark ale you could dream up, and has built White Rabbit from an obscure brewery lying in the shadow of its much, much larger parent, to a rebellious free-thinker that completely owns the room. Any dark beer lover would be remiss not having this constantly stocked in the fridge.
It's also just 4.5% so you can have a few of these before you start to feel a bit weighed down.
Style: Dark Ale
Strength: 4.5%
Tasting Notes: Refreshing hints of coriander, juniper berry, and bitter orange with fresh fruity aromas and a touch of local honey.
---
Guinness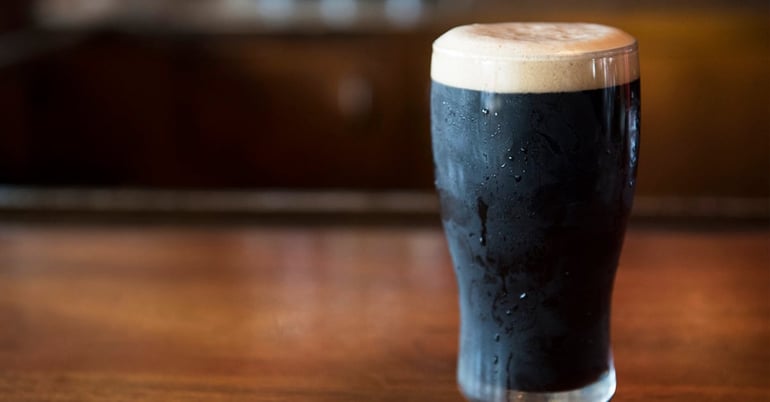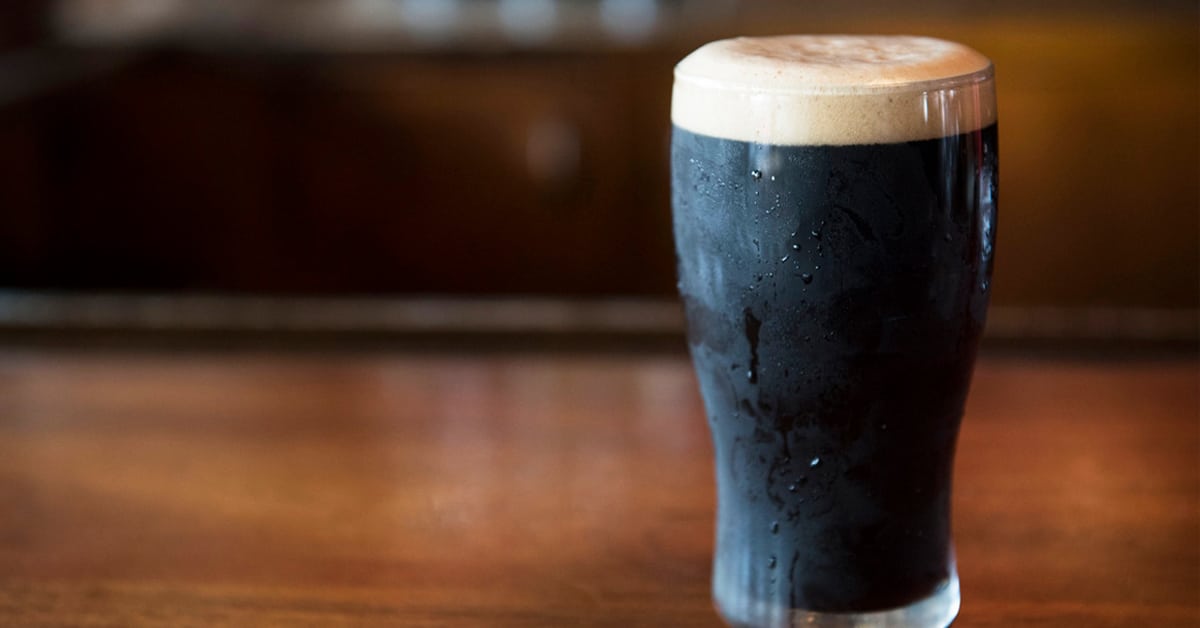 What would this list of the best dark beers for winter be without the blonde in the black dress; the Irish queen of dark beer. Suitable for all hours of the day, any day of the year, Guinness is without any doubt the best known dark beer in history. Sipped from a perfectly poured, cold pint glass, by a crackling fire, there really isn't a better beer moment.
You'll easily take this year-round of course, but the best time to drink it is straight from the tap at any Aussie pub on St Patrick's Day. Why? Everyone's drinking it, so the taps flow freely and generally pour better because of it.
Style: Irish Dry Stout
Strength: 4.3%
Tasting Notes: Mate, you've tasted it a million times. You know what to expect.
---
Now that you're across the best winter dark beer, you'll need some food to pair that with. Hit up the best new restaurants in Sydney, Melbourne, and Brisbane and try find some of these beers to mix and match with the food.
The Best Dark Beer In Australia For 2022 – Frequently Asked Questions
What's the most popular dark beer of all time?
The most popular dark beer is, and will probably always be, the iconic Irish Dry Stout – Guinness.
What are the most common types of dark beer?
Stout and porter would be the most common types of dark beer perfect for winter and food pairing.