Though Sydney and Melbourne rule the roost insofar as Korean BBQ options within Australia go, there are still great choices to be had further afield. In this case, in Brisbane.
For almost a decade, the Sunshine State capital has boasted a robust (if somewhat more compact) roster of great spots for eating Korean BBQ. This distinctive culinary tradition is a mélange of grilled proteins, eclectic side dishes, and of course, soju.
Traditionally, Brisbane's community of Korean BBQ restaurants centres on the suburban locales of Sunnybank and Sunnybank Hills. In recent years however, there have been a concerted number of openings in the CBD, as well as inner city locales like Woolloongabba and the Fortitude Valley.
Point being, whether you're visiting for work or are a resident Queenslander, there's more than enough variety to sink your teeth into. Just remember: as with so many of Korea's most popular culinary modes, it's best to tackle KBBQ with a large posse of hungry mates in tow. Tongs and scissors at the ready…
RELATED: 6 Summer Cocktails To Freshen Up Your Weekends
---
Jump To-
---
The Best Korean BBQ Restaurants In Brisbane
Hanwoori Restaurant
Hanwoori is a regular fixture on lists dedicated to Brisbane's best Korean BBQ restaurants. At $55 per head, the signature buffet menu is obscenely good value for money.
Against the backdrop of a dark, minimalist dining room (conveniently located in the CBD) diners are able to select their own dishes from three different stations. Each encompasses a key aspect of KBBQ: including raw meats (for grilling), street food, and the all-important banchan.
Veterans of sizzle town may well notice that the grilling stations here aren't gas-powered, but rather, electric. Nevertheless, cook times remain within the acceptable range. If you're struggling, be sure to ask one of the friendly attendants to assist in searing your chosen cut of pork or beef.
---
Sunny Seoul BBQ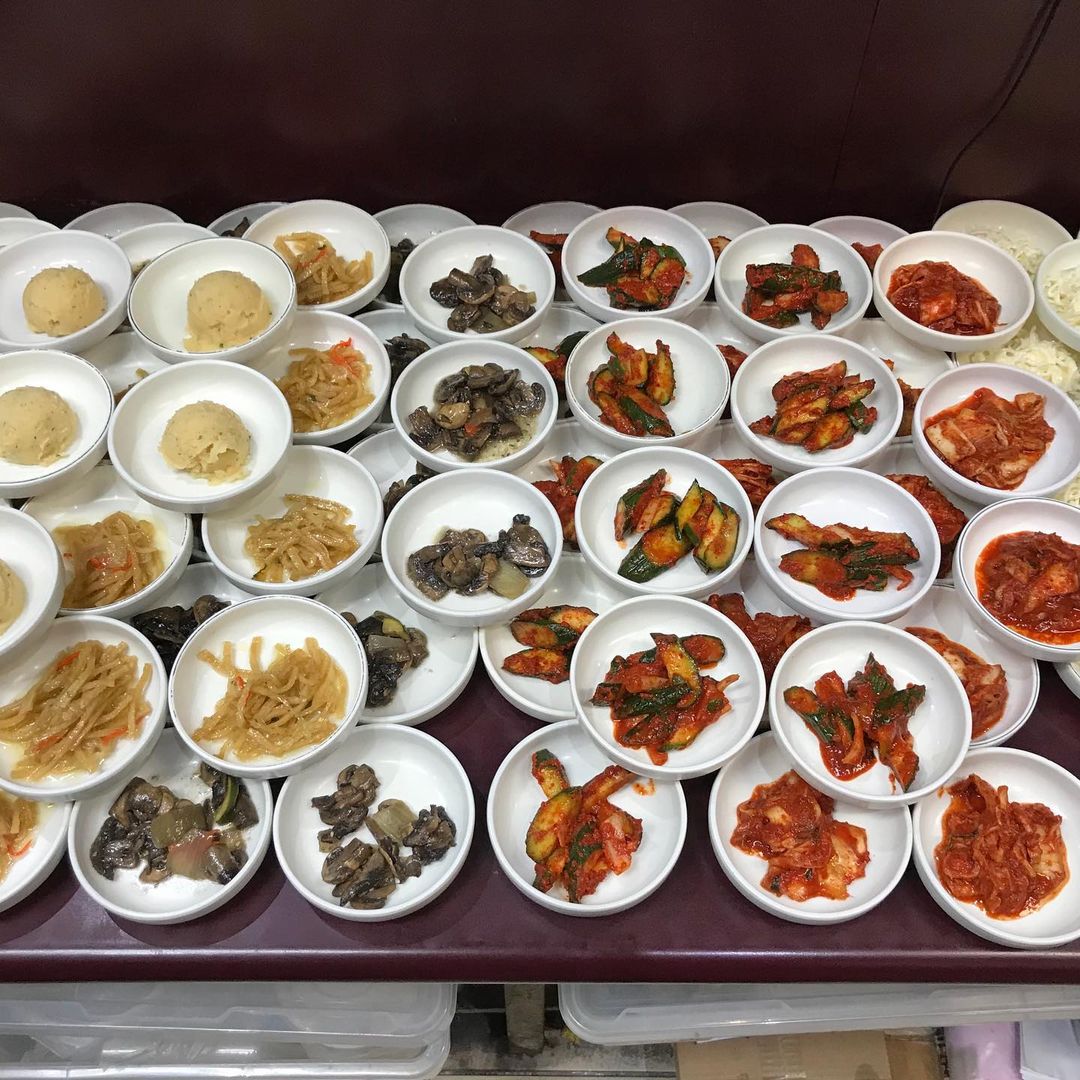 Sunny Seoul BBQ is an enduring favourite among Brisbane's Korean community. This, despite the fact that the restaurant's social media presence is objectively quite barebones.
As at many all-purpose KBBQ eateries in the Sunnybank area, fried chicken and homey broths are also a specialty. Offered to complement Sunny Seoul's selection of charcoal-grilled meats.
Elly, the restaurant's owner, also does a tidy sideline in special pre-order dishes. For lovers of giblet-y gelatinous bits, the pork intestine soup comes highly recommended.
---
Funny Funny Korean Restaurant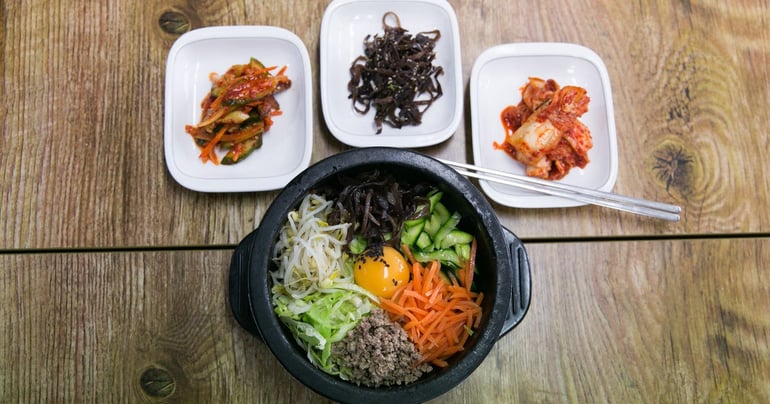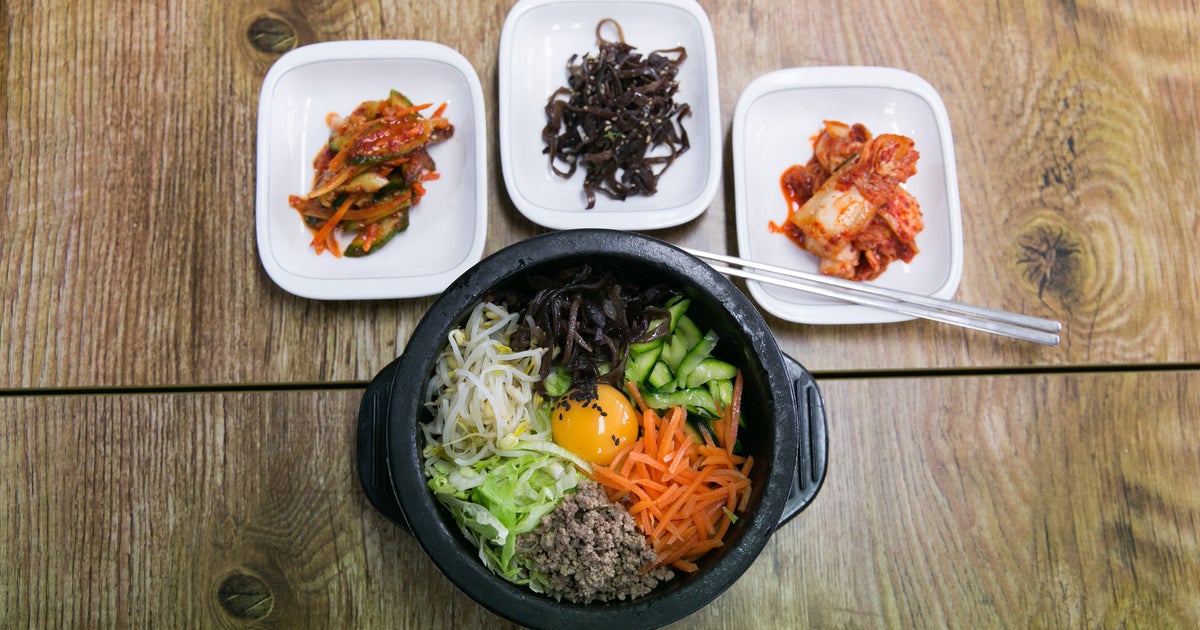 If there was any Korean BBQ restaurant in Brisbane we'd be inclined to label an "institution", then Funny Funny would be high on the list. Along with (the now-sadly shuttered) Madtongsan, this improbably named restaurant has been at the centre of Brisbane's KBBQ craze for nearly 10 years. And for good reason.
Funny Funny is a barbeque restaurant, fried chicken specialist, and late-night hotspot all rolled into one. The fact that it offers a decent snapshot of the food in each category is no small feat.
Regular customers will know to order the daily special (it's barbequed fare on Tuesdays and Thursdays) but beyond these, our go-to is usually one of the restaurant's fully loaded pancakes. For a non-seafood option, consider the chive and perilla buchujeon.
---
Maru Grillhouse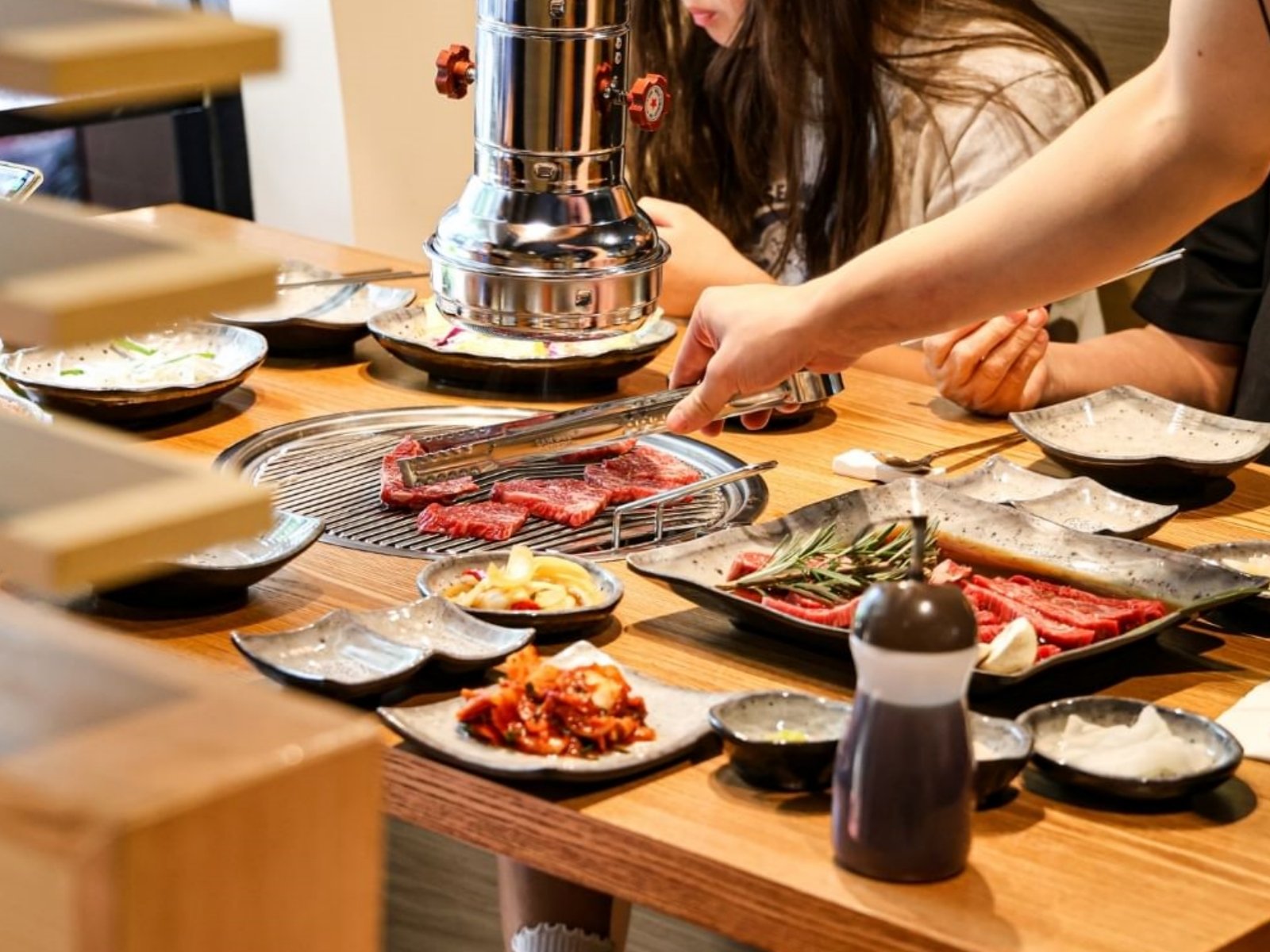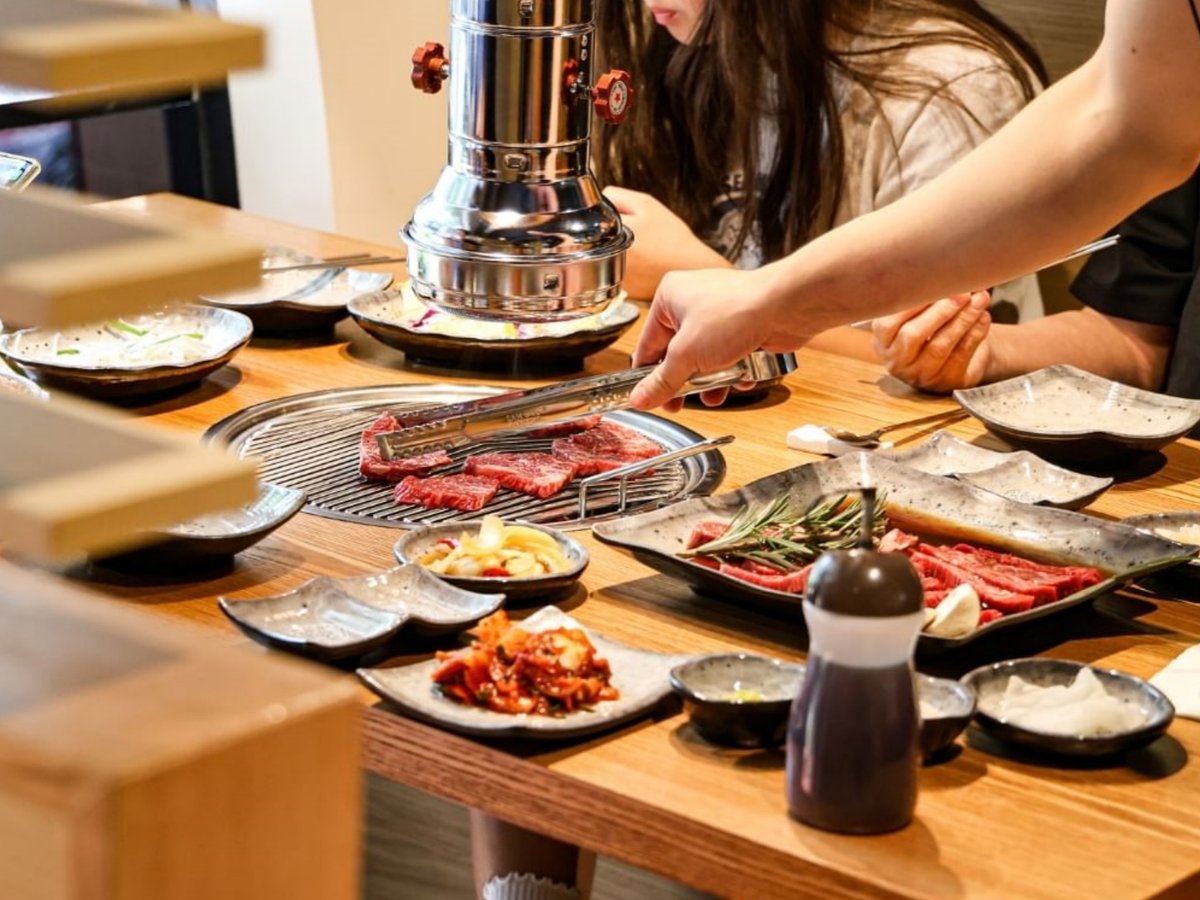 Maru Grillhouse is a modern, two-floor setup located in the thick of the CBD. Among foodies, it's reputed for its scale and comfortable contemporary ambience.
The restaurant is crewed by a veritable army of floor staff (60 in total) who will run you through all of Maru's myriad specials. Dolsot ("stone cooked") rice bowls and appetisers are plentiful; though it would be facetious to pretend that the main attraction isn't the barbeque-grilled specialties.
Happen to be visiting on Thursdays in a group of two or three? Then take a run at the charcoal ssambap set. Consisting of 8 different meat options along with rice and side dishes, it's arguable this is the most fun you can have in downtown Brisbane for $60.
---
Restaurant Red & Green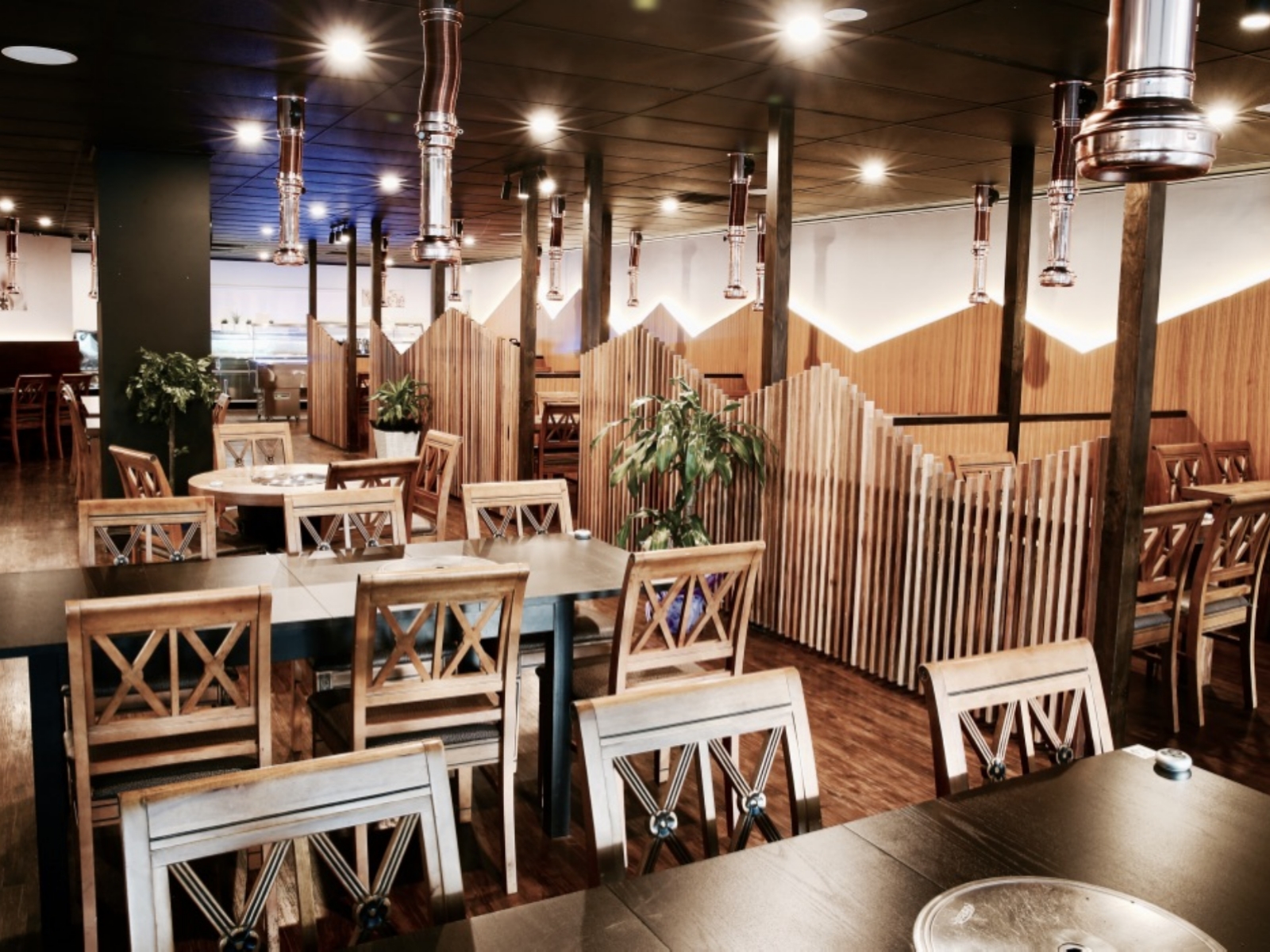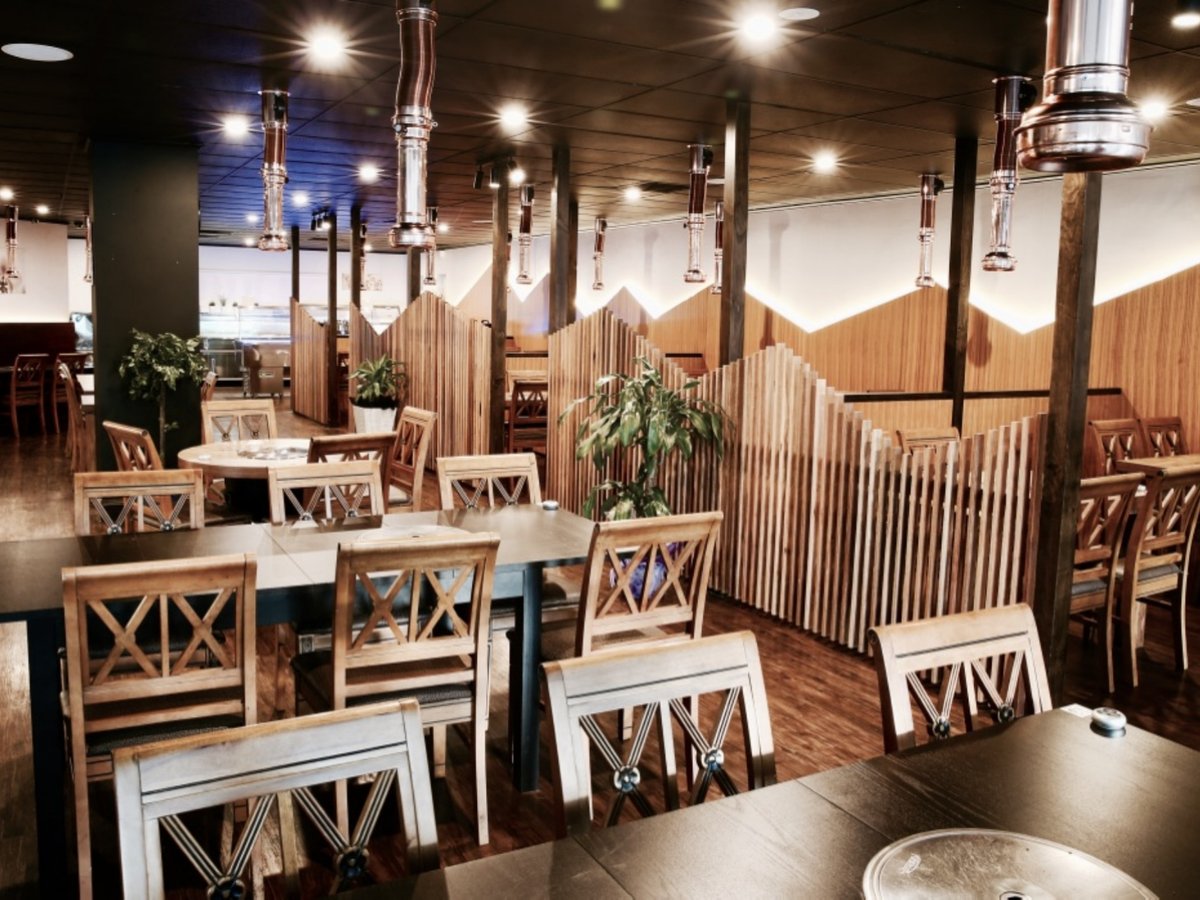 The amusingly named Restaurant Red & Green is the only entrant on our list to fly the flag for KBBQ in the 'Gabba — a southside suburb usually associated with cricket and the Brisbane German Club.
Nestled inside the larger Princess Plaza shopping complex, the setup at Red & Green is reassuringly classic. Tabletops are each outfitted with their own powerful, snout-shaped range hood. As at Hanwoori, the majority of your meal is dispensed buffet-style. There are discrete stations for meat, seafood, and veggies; hot food; and even a salad bar.
While dessert isn't quite what we'd call a house specialty, the orange chocolate cake is also a welcome capstone to your booking. Opens for lunch on weekends.
---
Go Bull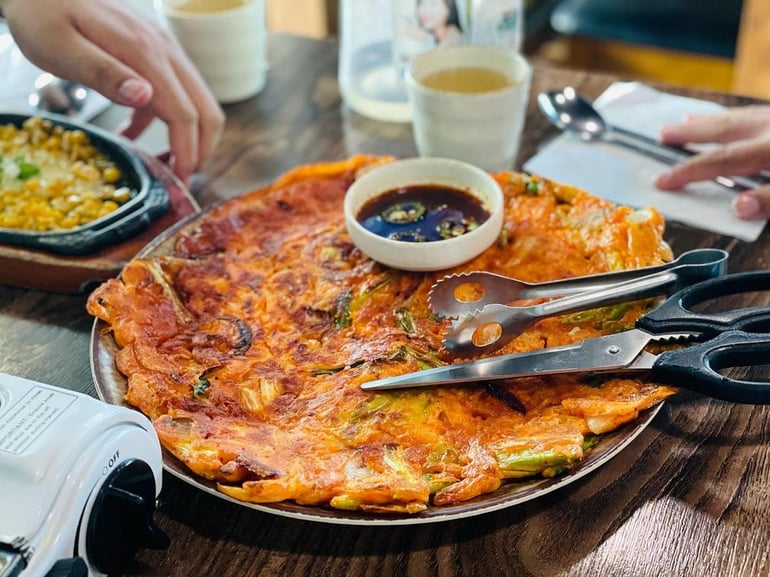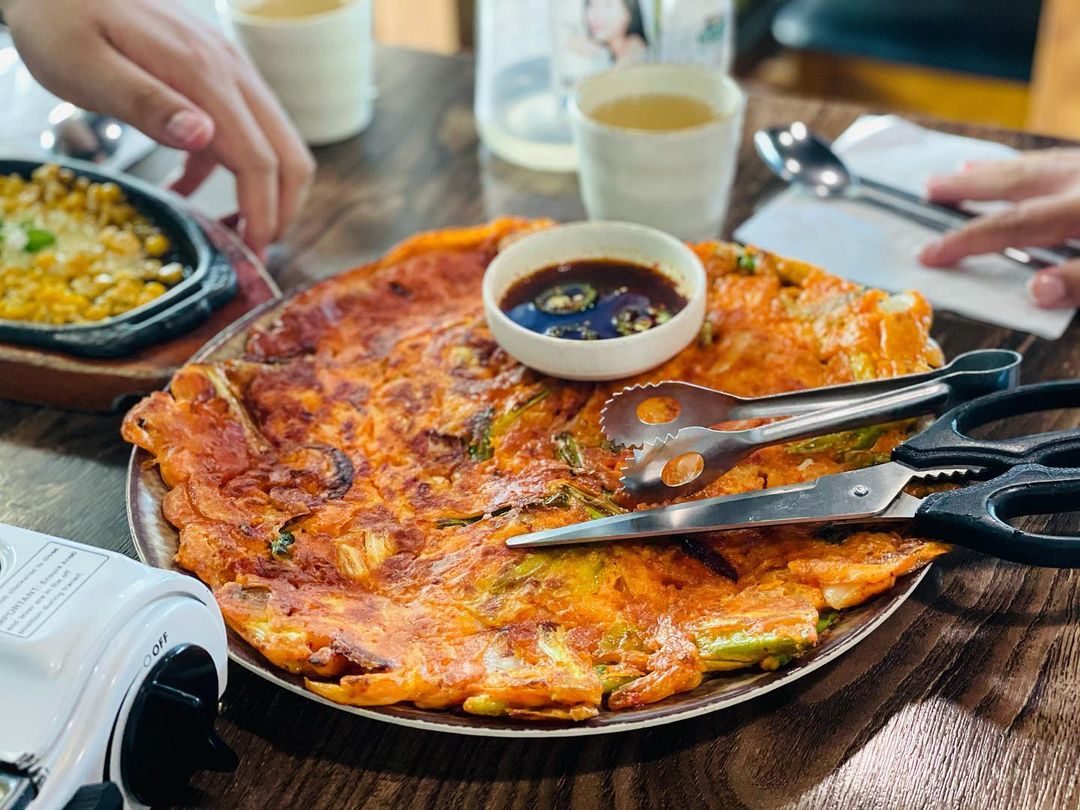 Go Bull is yet another stalwart Korean eatery in Sunnybank Hills — albeit one with a somewhat varied culinary remit. Unlike Maru or Korilla, the restaurant does not make use of built-in grills fired by charcoal.
Instead, portable hot plates (similar in size to freestanding gas stoves) are the cooking apparatus of choice. These are a great way to maximize tablespace, so you're free to follow up with one of Go Bull's signature bossam platters, or a snack of Korean-style corn cheese.
Talking turkey for a moment: the grilled specialty of choice here is gop chang. In essence, a delicacy of small beef intestines, it is prized among KBBQ aficionados for its satisfying texture and suitability alongside alcohol. For eaters averse to offal, fear not: the restaurant's mixed BBQ set should keep you happily preoccupied.
---
Midam Korean Charcoal BBQ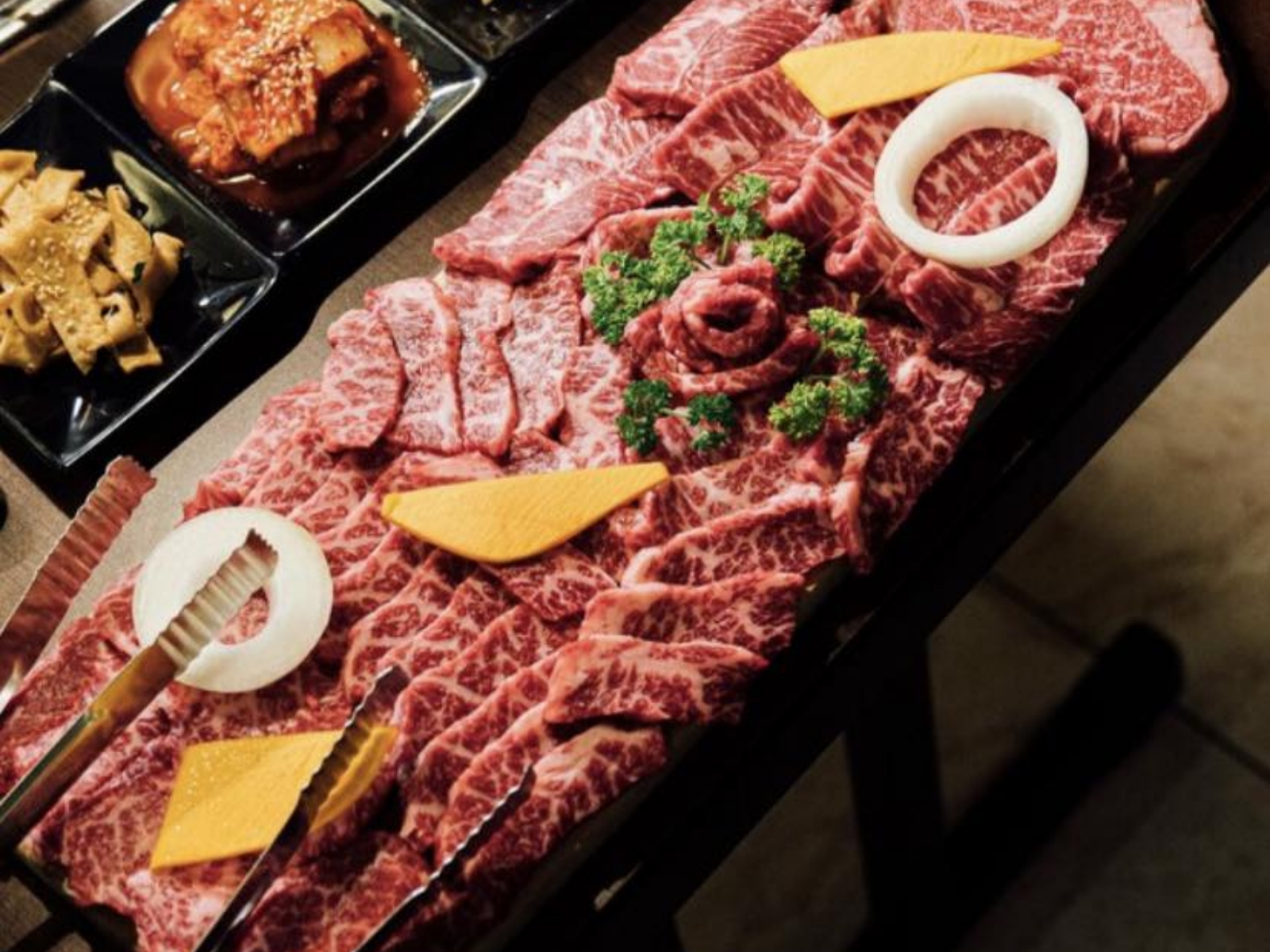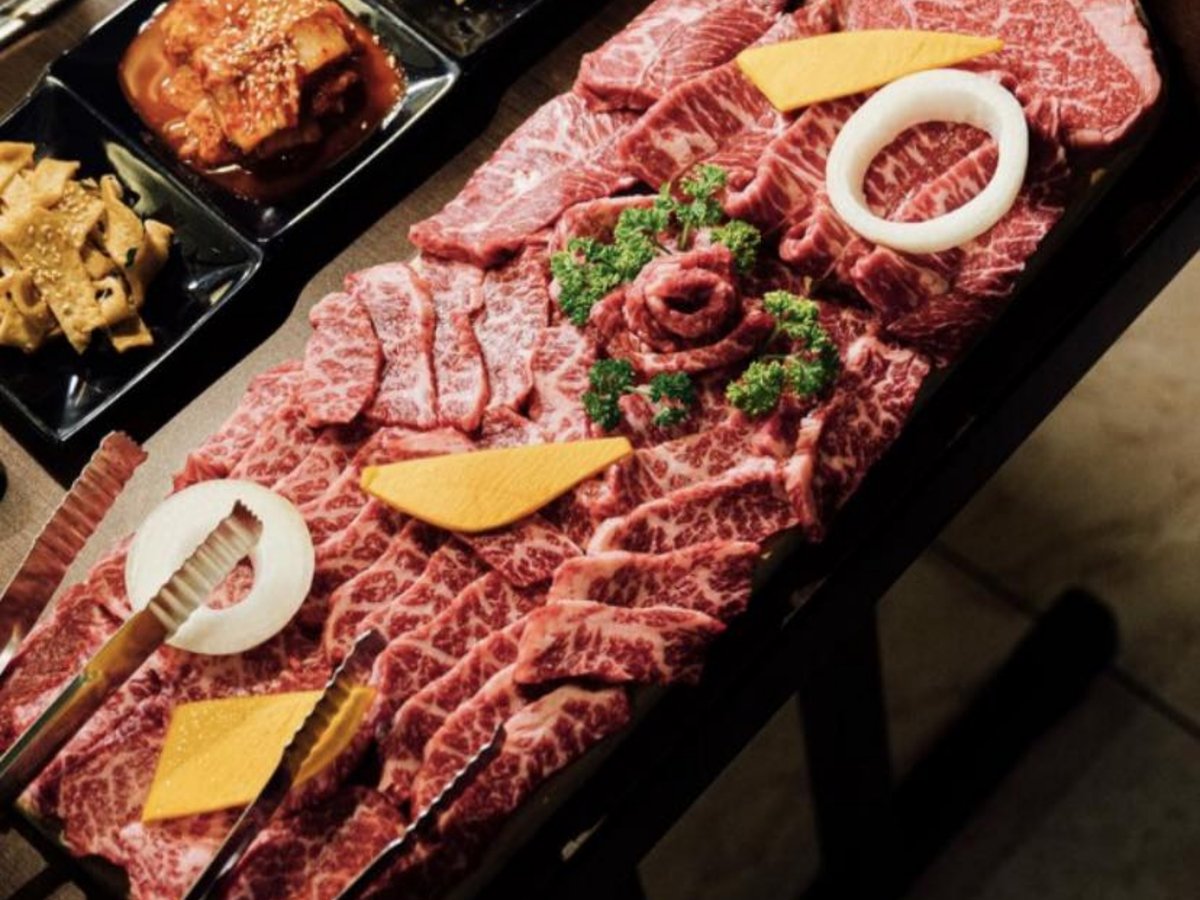 Even Midam's haphazard social channels cannot conceal the fact that this restaurant (located in Sunnybank Hills) has a knack for slinging staples of KBBQ. Operating by the "horses to water" school of hospitality, the staff at Midam even offer a boneless option for their popular wagyu short rib.
A wide range of deep-fried snacks — including spring rolls and garlic bread — round out the menu, making this a sound option for group bookings that include pint sized diners.
For a grilled specialty that's slightly off the beaten path, we recommend trying your hand at the mackerel.
---
Korilla BBQ Restaurant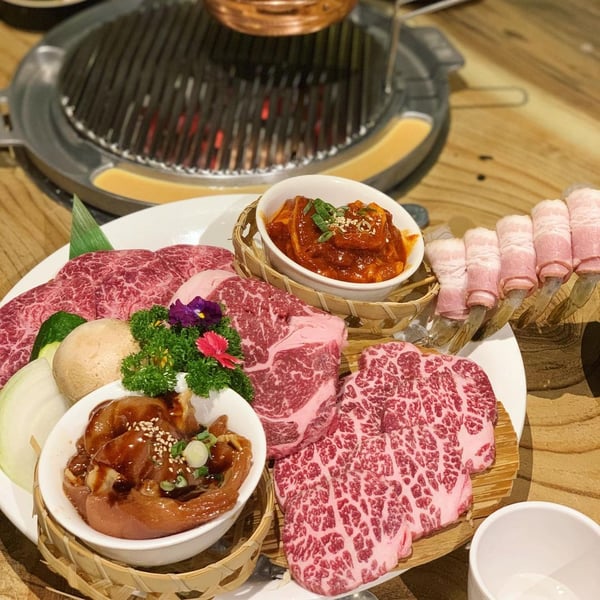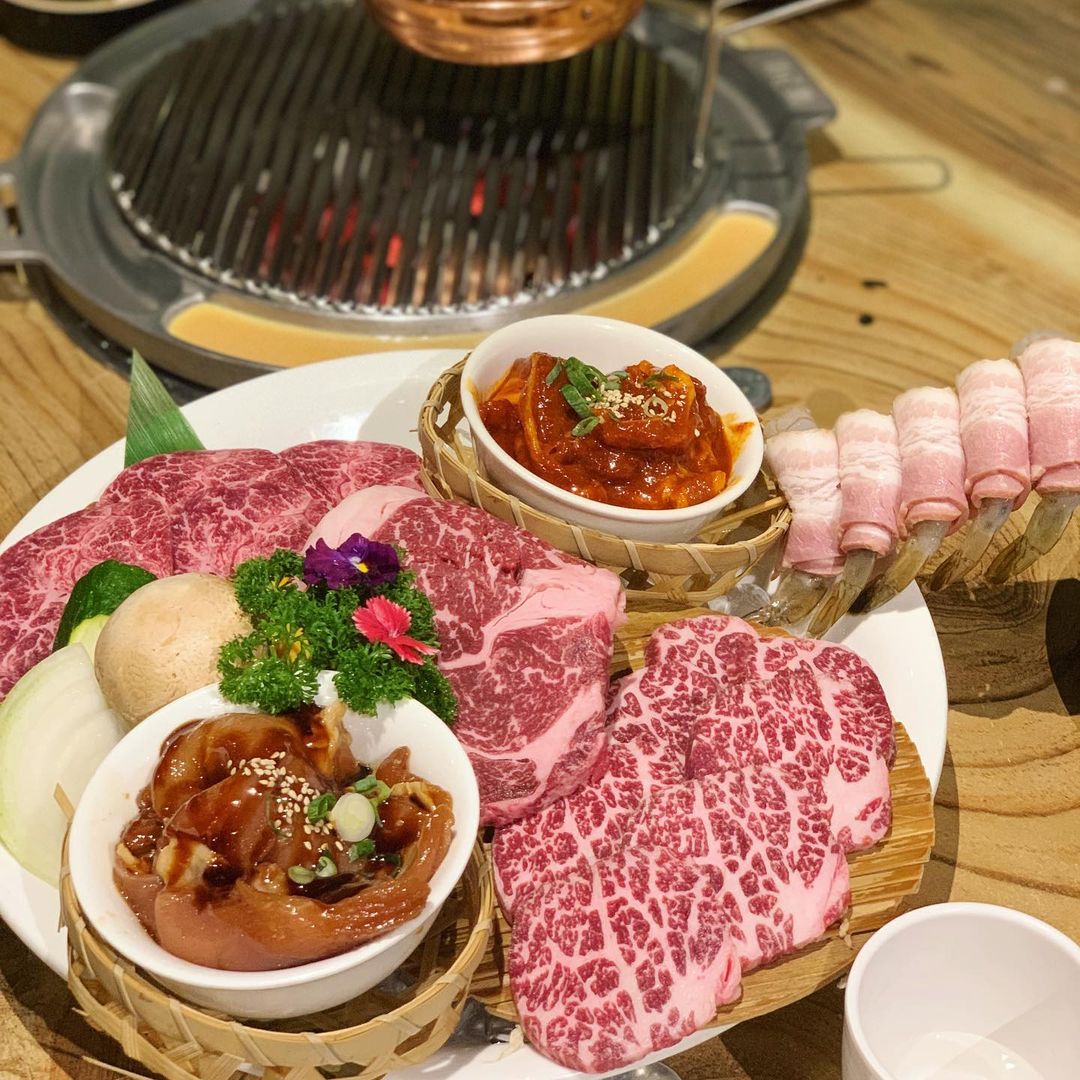 Korilla's central location is virtually enough to justify its inclusion on this list. The restaurant overlooks the Queen Street Mall, and takes advantage of heavy foot traffic with daily operating hours until 9pm.
Fortunately, the quality of KBBQ here is also suitably up-to-snuff. For hungry parties of three to four, the "All About Wagyu" set is a serious contender. For $199, there's a serious amount of heavily marbled beef involved (including MB6 chuck tail).
Still hungry? Then turn your attention to any number of the side dishes, but particularly, the signature "Korilla" rice box. Topped with spam and a fried egg, it's powerful insurance against a evening of stiff drinking.
---
Tok Tok Korean BBQ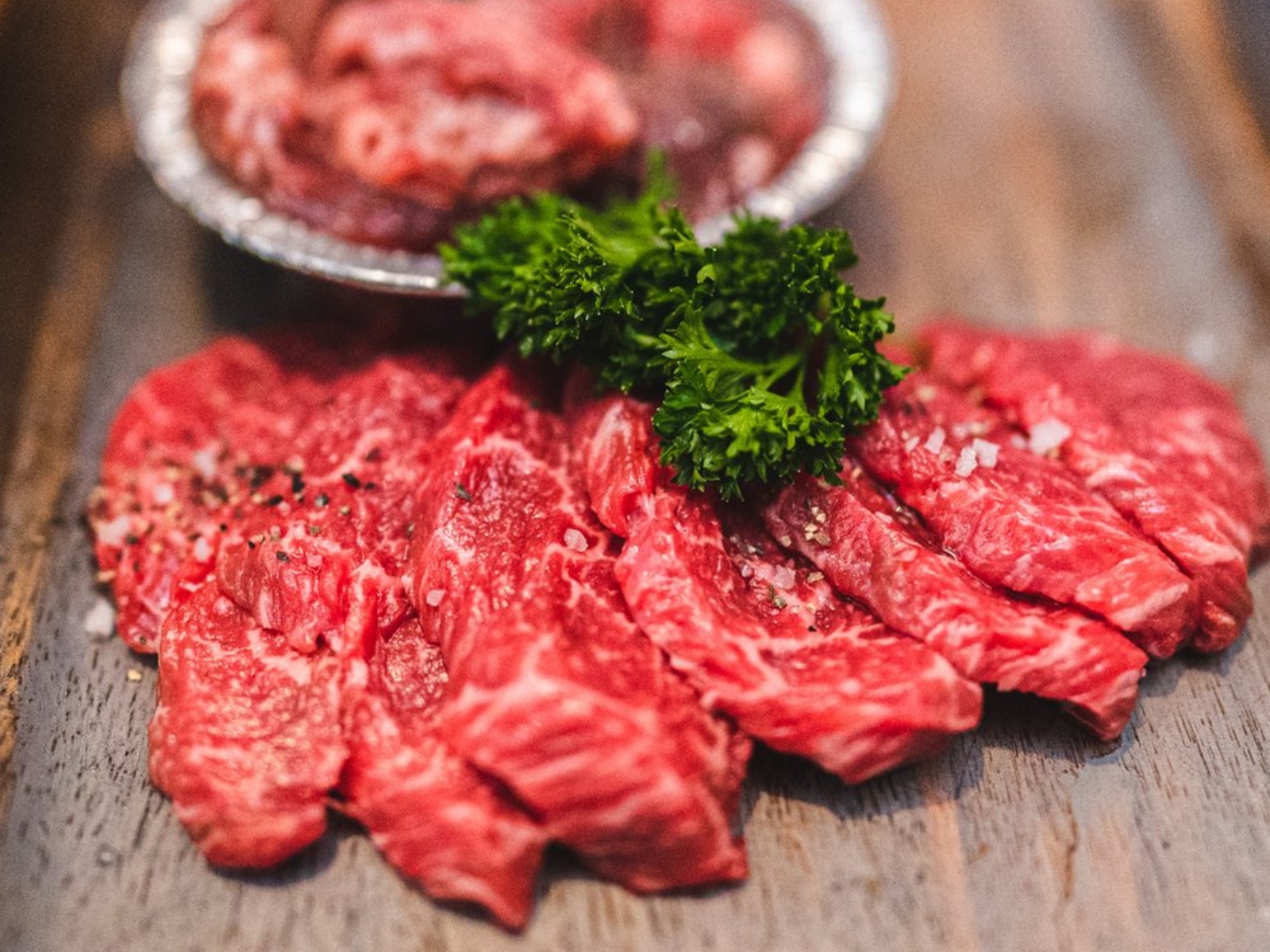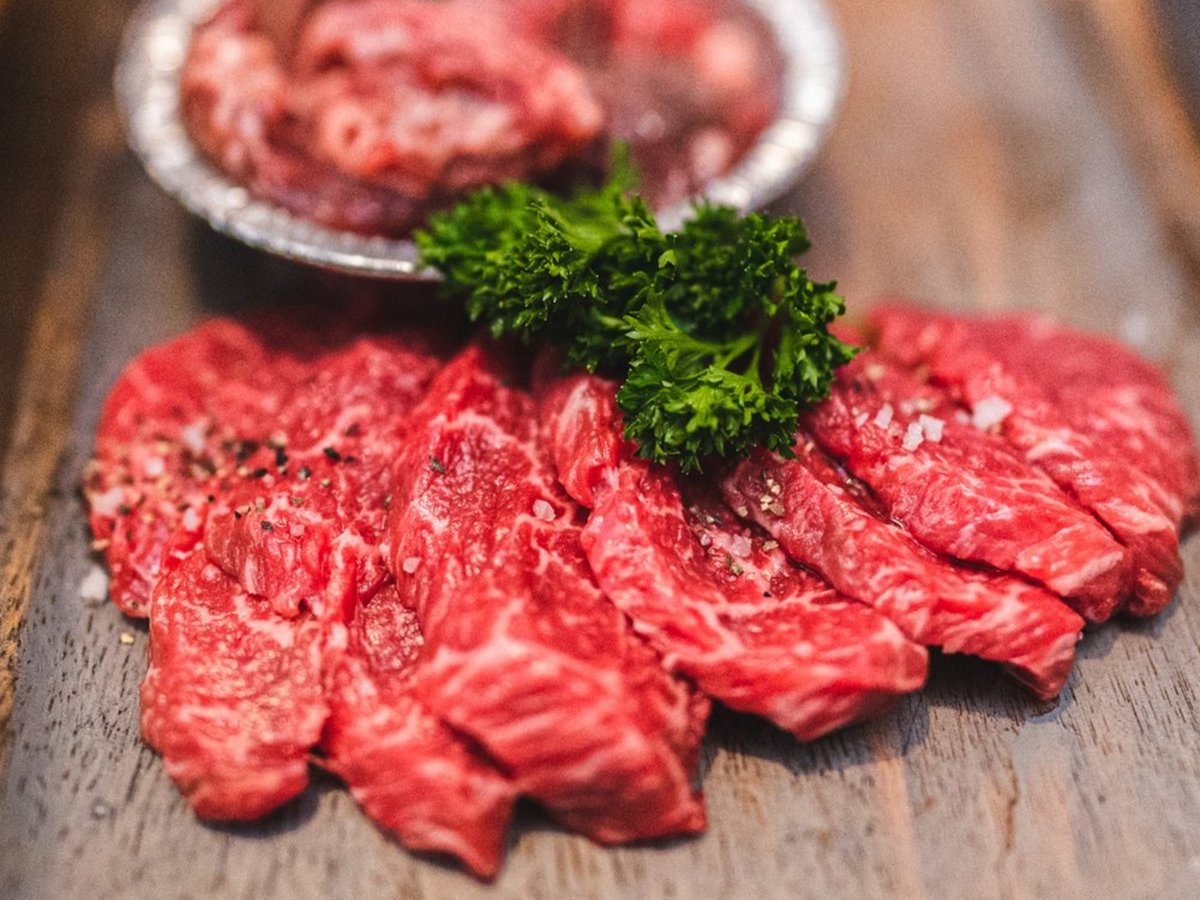 Like many popular Korean BBQ restaurants in Brisbane, Tok Tok is the kind of unfussy neighbourhood eatery that looks like it could have been transplanted wholesale from L.A.'s Koreatown.
Traditional stews ("jjigae") and hotpots prepared tableside are, of course, very much both staples. That said, Tok Tok's barbeque grilled offering is as solid as every other inclusion to crack our list, with an additional focus on seafood.
The abalone and banana prawns are a favourite of pescatarians. For a more distinctive option, we'd nudge you in the direction of the "Hot Stone" grill. A regional specialty of Masan, the latter consists of sliced pork belly, fresh squid, and bean sprouts — cooked together on a griddle.
---
Mr Bap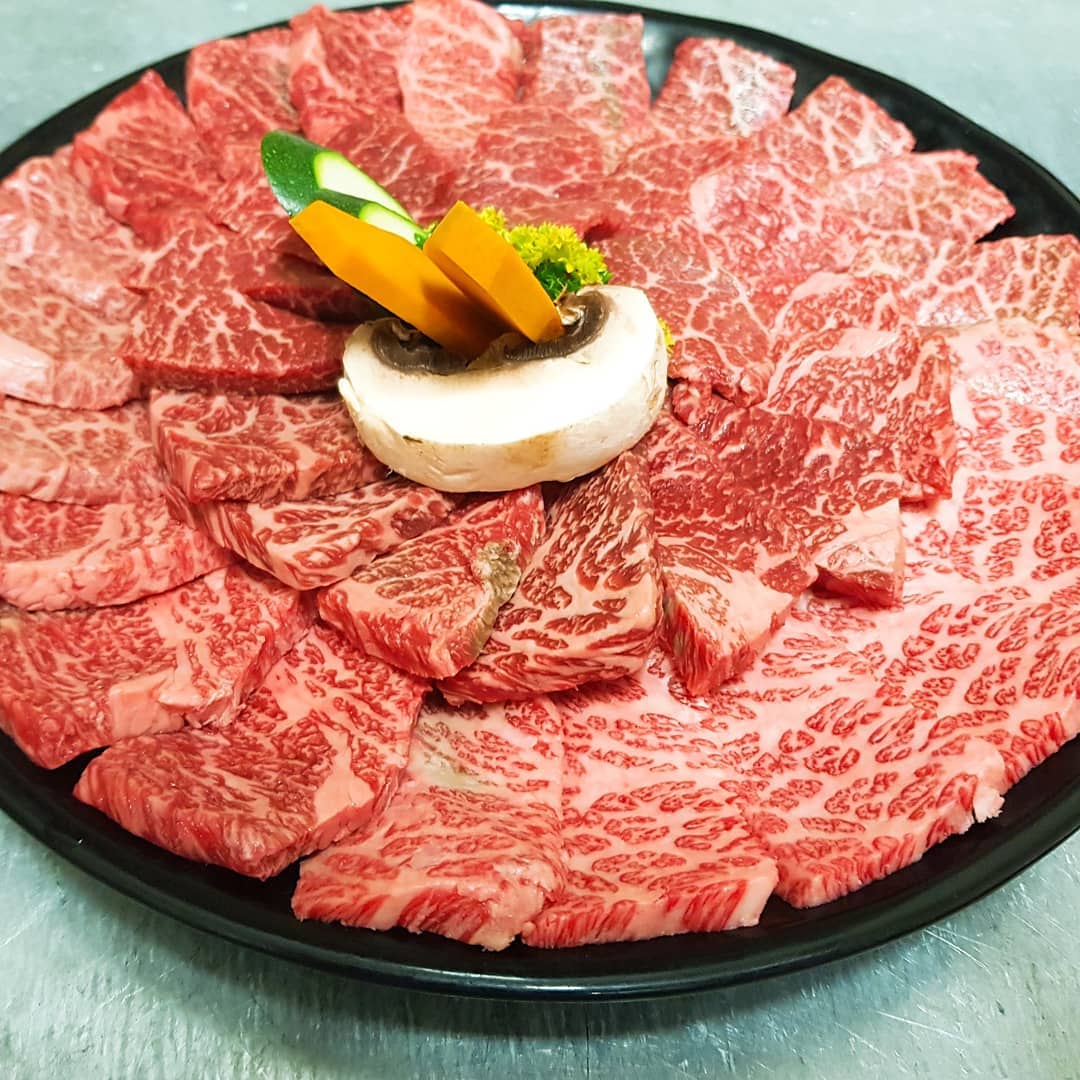 Another Sunnybank Hills joint, Mr Bap is a go-to option for any diners who are just starting to dip their toes into the culture of Korean BBQ.
Situated inside Pinelands Plaza (a shopping complex that also houses a few excellent Taiwanese eateries) the menu here is definitively conventional. Cold noodle soups, tteokbokki: all the usual favourites are there.
Almost as a humble brag, Mr Bap prepares its popular raw beef appetiser (yukhoe) with the same wagyu that goes into the signature barbeque platters. Talk about a vote of confidence.
---
Feeling peckish after canvassing some of the best Korean BBQ restaurants in Brisbane? Then here are a few more eating & drinking articles to whet your appetite below:
---
Korean BBQ Brisbane – Frequently Asked Questions
Where can I find the best Korean BBQ in Brisbane?
You'll find many of the Korean BBQ restaurants in Brisbane clustered around Sunnybank and Sunnybank Hills.
For something more central, try Maru Grillhouse and Korilla: both of which are located in Brisbane City.
What are the best Korean BBQ restaurants in Brisbane?
In our view, Go Bull, Maru Grillhouse, and Tok Tok are all worth visiting — depending on whereabouts in Brisbane you reside.
What are some must-order dishes at Korean BBQ?
If you're feeling a bit overwhelmed by the sheer amount of choice at your local Korean BBQ restaurant, then we recommend you opt for one of the mixed meat platters.
On most menus, these will be denoted by the "Set" prefix; and usually include a decent mix of different cuts and animal proteins.
Meat notwithstanding, some popular accompanying dishes include Korean-style pancakes (of both the kimchi and seafood variety).