Mixing a fair drink becomes a must-have skill when you hit the age of twenty-five. It doesn't have to be elaborate, It doesn't have to "wow" on sight. All it has to do is present itself in a way that makes you want to drink it, as well as do its job as any alcoholic drink should. Simple yet significant, as Don Draper would say.
Here's Jamie Oliver's easy-as-pie whisky sour recipe anyone can whip up in a heartbeat. So long as you follow the instructions, you'll reap the rewards. As the man himself describes it,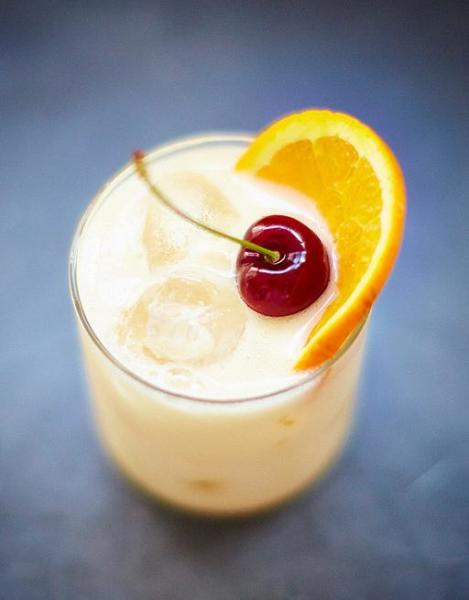 What you will need:
1 x shaker
1 x strainer
1 x short glass
Ingredients:
2 parts bourbon
1 part lemon juice ("… The lemon in this whisky recipe rounds off the alcohol and gives it an edgy sharpness…")
½ part sugar syrup
½ part egg white
Cubed ice

To garnish: 1 x cherry, 1 x orange slice
Directions:
Place the bourbon, lemon juice, sugar syrup, egg white, and ice into a shaker.
"Shake hard" for about twenty to thirty seconds to mix and chill the liquid really well.
Strain the mix into a glass filled with some ice, and garnish with the cherry and orange slice.
Happy drinking!
Related: The signature drinks every man should know how to make.