If headlines along the line of "Macallan Sells For World Record Price" sound familiar to you, you wouldn't be wrong. This year has seen that record repeatedly destroyed by bottles of 1926 Macallan Scotch. April saw the record shattered in Hong Kong, October saw it topped yet again in Edinburgh and now, at the end of November, the bar has been raised yet again in London.
The bottle of rare 1926 The Macallan fetched a staggering £1.2 million (AUD$2 million) as the crown jewel of Christie's auction of fine and rare spirits. "The sale represents a landmark moment in the whisky market," said Tim Triptree MW, Christie's international director of Wine.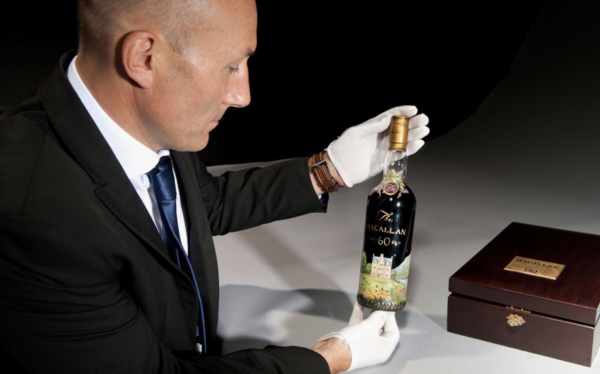 It's a landmark made unique by its steeped history. Back in 1926, the now long-gone whisky-makers at The Macallan Distillery on Speyside in Scotland filled cask no. 263 with clear, 'new make' spirit from one of its famous 'Curiously Small Stills'. Then they left it and waited for the Spanish oak cask to work its magic.
---
---
In 1986, after six decades of maturation, the whisky was deemed to have reached its zenith and was bottled into 40 bottles. Of all of the bottles, this is the only one to feature a label handpainted by Irish artist Michael Dillon, making it a true one-of-a-kind of the drinking world (though likely nobody is looking to drink it anytime soon).
The new owner of this beautifully illustrated bottle depicting The Macallan's historic home, Easter Elchies House, has a tough decision to make: keep it as an investment… or drink it.
Read more on Christie's.