Australian upmarket Italian dining, has, over the past five or so years, earned a reputation for being a tad stingy on the portions front. I'm not going to name names, but purchasing two servings of each dish so everyone at the table can have a decent mouthful has become somewhat of the norm, and I find it hard to stomach – as I'm sure many do. Refreshingly, Bastardo Surry Hills bucks this trend, and does so with immensely flavourful and texturally delightful dishes, priced to please.
The Porteno team of Ben Milgate, Elvis Abrahanowicz (alongside Joseph Valore) has shifted up a gear since COVID's dark abyss. Not only did the team launch not their "Argentine-inspired Bastardisation of Italian cuisine", but also Humble Bakery in the newly dubbed 'Porteno Precinct' earning multiple nods on our list of best restaurants in Surry Hills.
We arrived at the former Muum Maam site (who have moved to Barangaroo) at 50 Holt St Surry Hills on a Friday evening just before 8.30 only to find no one had vacated their tables – a positive sign in my eyes. The familiar, homely dining room feels kitsch but considered thanks to Mikey Freedom painted canvases.
It's flanked by a long open kitchen brimming with energy, and split by a central green terrazzo table that accommodates even numbered groups and couples, who sit face to face – albeit just a touch too far for a first date. There's additional seating in the adjacent foyer, bathed in neon lights, and by all accounts from the couple who asked to be moved inside next to us, it doesn't quite match the nostalgic vibe inside the main restaurant.
RELATED: The Best New Restaurants In Sydney
The wine list is less familiar, dominated by Italian varieties and names, paired with a gaggle of new-world Australian producers. I request some assistance, and after telling the waitress what styles we like to drink, am directed straight to a $140 bottle. I flinch or perhaps wince, and am quickly directed to a much cheaper bottle.
The awkwardness is relieved momentarily but now I'm worrying the waitress thinks I'm cheap, which I'm not, I just prefer a bit of foreplay before I'm fucked. She runs off to get a recommendation and we settle on juicy Konpira Maru Syrah. It's a delicious companion to our meal, even if it costs just shy of four times RRP.
By the time the Pizza Fritti hits the table, I'm ravenous, and the first bite of the warm dough, adorned with a single, thicc anchovy almost brings a tear to my eye. A delicately crumbed Eggplant Parmigiana follows and dazzles us equally, before our preface concludes with the most delicious dish I've eaten in 2021 – a wondrous concoction of perfectly charred BBQ Octopus, Aioli and al dente Potato. Honestly, last meal on earth stuff.
RELATED: The Best Italian Restaurants In Sydney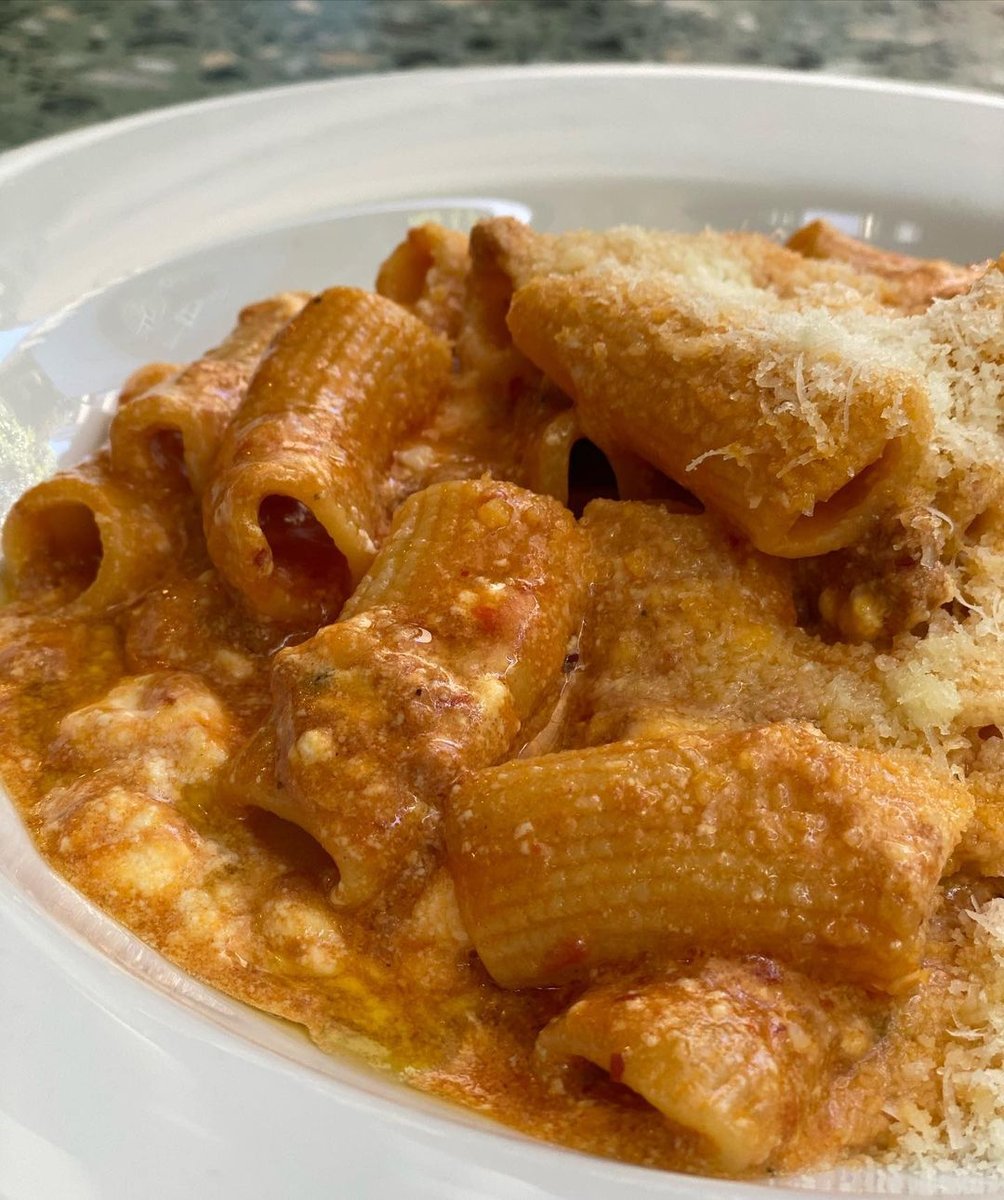 I scrape the plate clean, hoping for one final taste but decide I'll order another serving, fortunately our pastas arrive before I can hail the waitress. If intriguing pasta shapes is what you desire, the extruder at Bastardo is punching them out on the daily, before being cooked to al dente perfection.
We skip the Corn Agnolotti and opt for Casarecce with Duck and Rigatoni with 'Nduja, both delivered in such generous serving sizes that one would have sufficed between the two of us. High fat and high flavour unite in two well-seasoned, or should I say salted, dishes – the Rigatoni only missing a crumb or equivalent to add some texture.
We end our meal with a trio of digestifs – Amaro Blood Orange, Levi Serafino Rosso & Fernet Branca – to wash down a selection of house-made gelato and sorbetto. My recent gelato addiction has me conclude their Coconut as good but not great – possibly a little over-stabilised for my tastes. Gelato is, however, very personal.
While I wish I hadn't looked at the price of the wine, Bastardo was sensational. The food is moreish and plentiful, and the prices – between $22 and $30 on any given night for pastas – means you can return weekly, and you'll want to after your first visit. Finally, sparkling water is carbonated on-site, and it's complimentary – rejoice!
I'll be back in no time to sample the Porchetta.
Bastardo Sydney
50 Holt St Surry Hills
Tue to Sat 5pm–late