Down for some delicious dolci? Craving some coveted cacio e pepe? Gagging for some glorious gnocchi? Yeah you are. If you live in Sydney, your favourite cuisine is Italian. There's no bones about it. The city is a bounty of Australia's best Italian restaurants, with kitchens that have built, fortified, and sometimes broken the country's most celebrated chefs. If you want to know the story of the city's dining scene through the years, look to the best Italian restaurants in Sydney.
We know you've scoffed down more than a few zucchini flowers stuffed with goat's cheese, slurped on spanner crab pasta, and twirled up copious amounts of spaghetti on your best days. But you haven't really eaten unless you've ticked off each and every one of these formidable kitchens, multiple times. If you like good Italian food, you'll need to work your way through this list as soon as you can
Our Top Picks For Best Italian Restaurants & Italian Food In Sydney
---
10 William St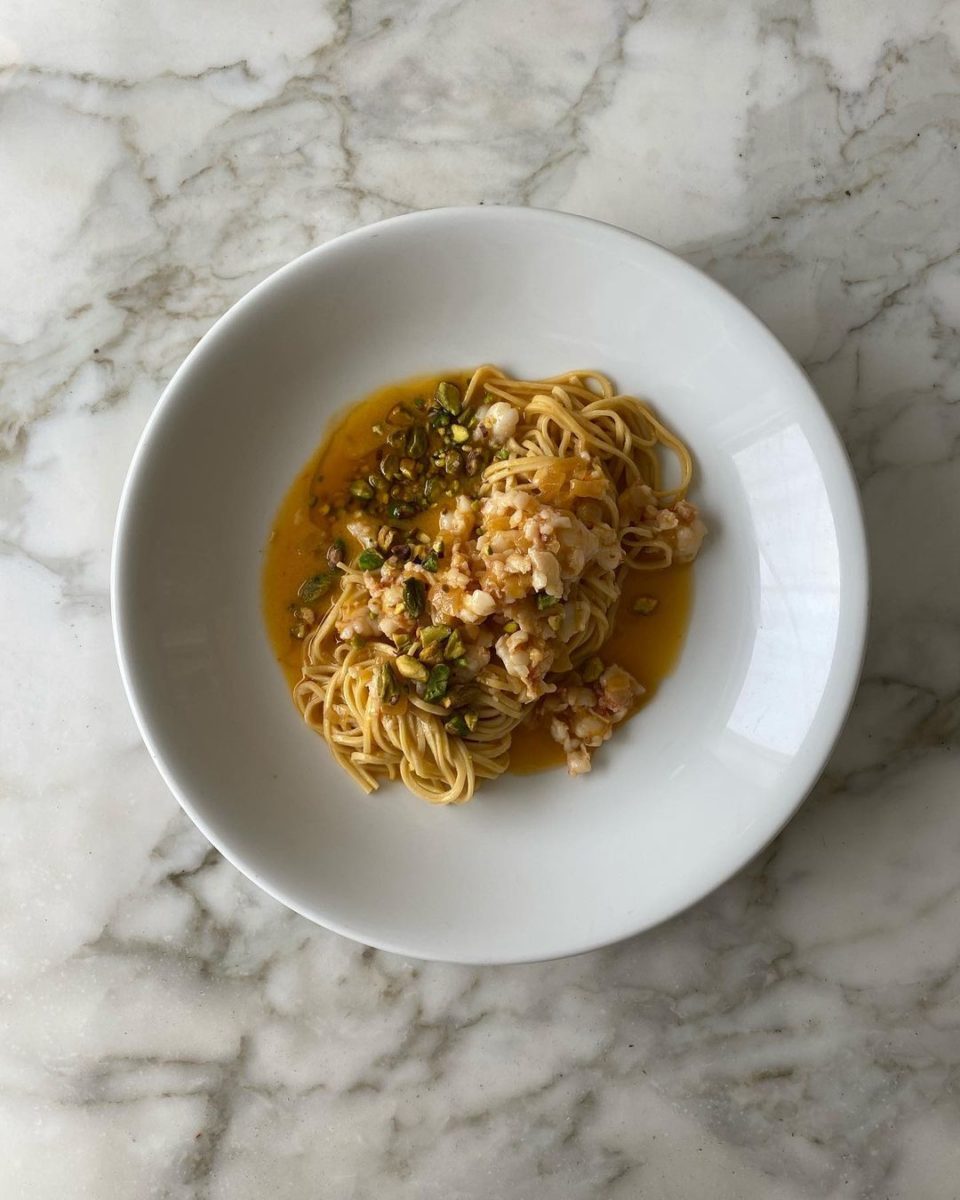 Sydney knows no better tiramisu than the pie at 10 William St (although there's a surprise on this list that might compete).
---
---
Although, almost everything here is equally exciting, from the pitch-perfect focaccia with olive oil, and the must-try pretzel with whipped bottarga, to the regularly rotating house made pasta dishes all served to an ambitiously high standard. Expect some truly excellent service as well.
Address: 10 William Street, Paddington
Contact: (02) 9360 3310
Opening Hours: Monday – Wednesday (5pm – 12am); Thursday – Saturday (12pm – 12am)
---
Alberto's Lounge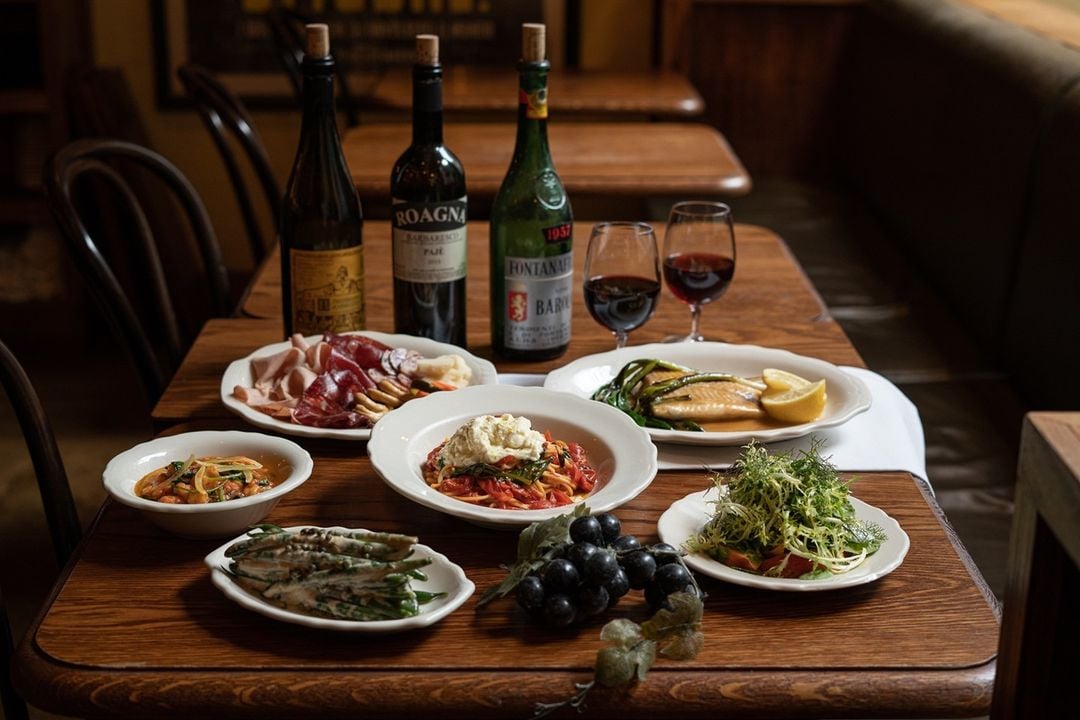 Swillhouse Group pioneered the local small bar scene with Shady Pines Saloon, owned the whisky scene with The Baxter Inn, seduced the city's French dining fanatics with Restaurant Hubert, and gave the late-night crowd a favourite with Frankie's Pizza. Their greatest achievement? Alberto's Lounge.
This modern pioneer of Italian restaurants has a to-the-point list of simple homestyle favourites that invariably hit the spot. Sydney has plenty of choices when it comes to pasta, so it says a lot that the city's most discerning diners keep returning.
It's surely one of the best Italian restaurants you'll find near Sydney CBD, whether it's for dinner or a quick visit to the bar for a fantastic wine list representing Australia and Italy well.
Address: 17-19 Alberta Street, Sydney
Opening Hours: Tuesday – Thursday (5pm – 12am); Friday – Sunday (12pm – 12am)
---
a'Mare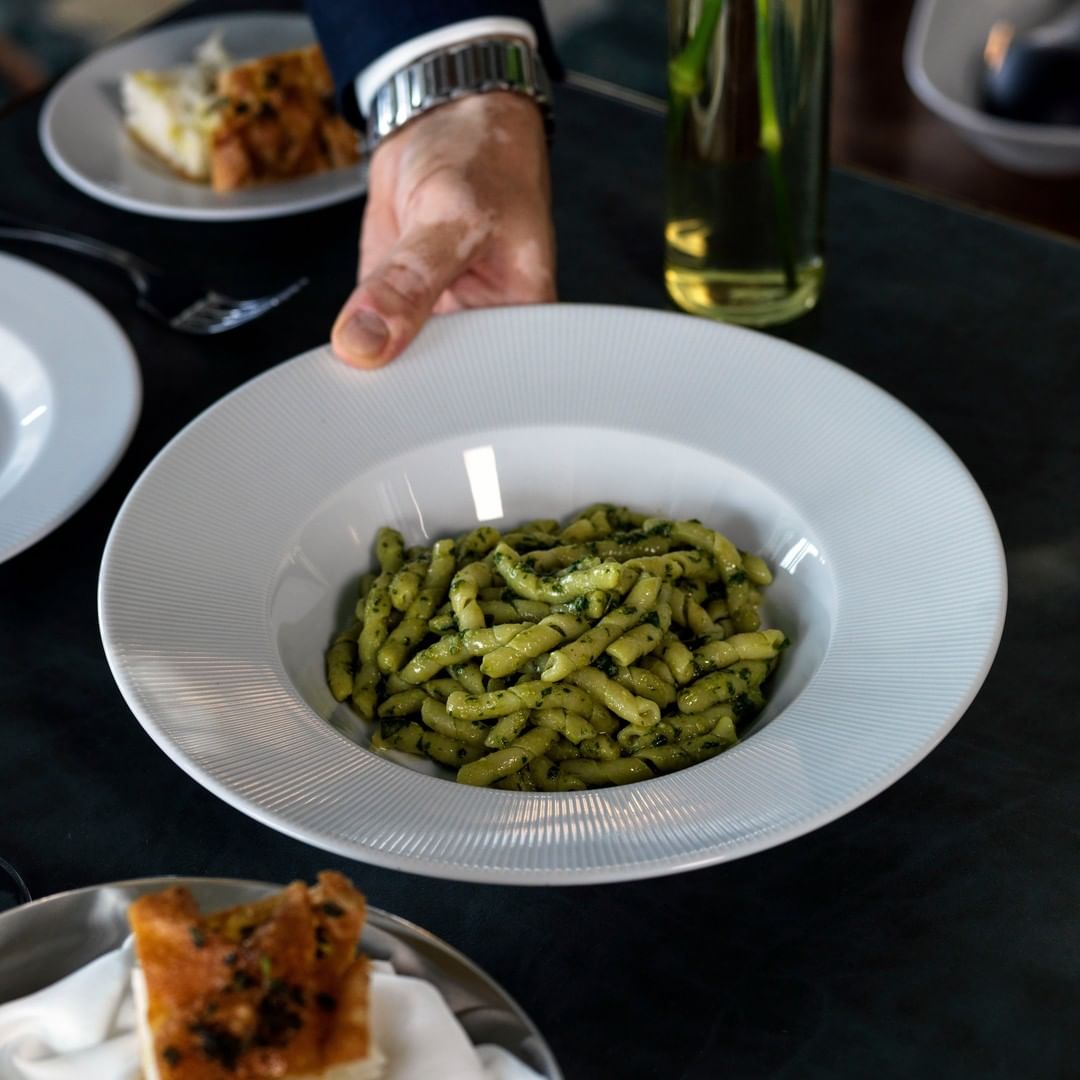 Theatre. Alessandro Pavoni (he who has guided Ormeggio at The Spit to legendary status) opened a'Mare with theatre in mind. At least in a relative sense. A return to old-school tableside prep and gregarious service brings in a uniquely theatrical angle.
---
---
When staff roll up to prepare trofie al pesto for you by your table, there's a sense of intimacy that is lost on many of Sydney's best Italian restaurants, proving Pavoni was onto something more than just a point of difference for his big, splashy new Crown Sydney restaurant.
Address: Crown Sydney, Level 1/1 Barangaroo Ave, Barangaroo
Contact: (02) 8871 7171
Opening Hours: Sunday – Thursday (12pm – 12am); Friday (12pm – 1am)
---
Matteo Downtown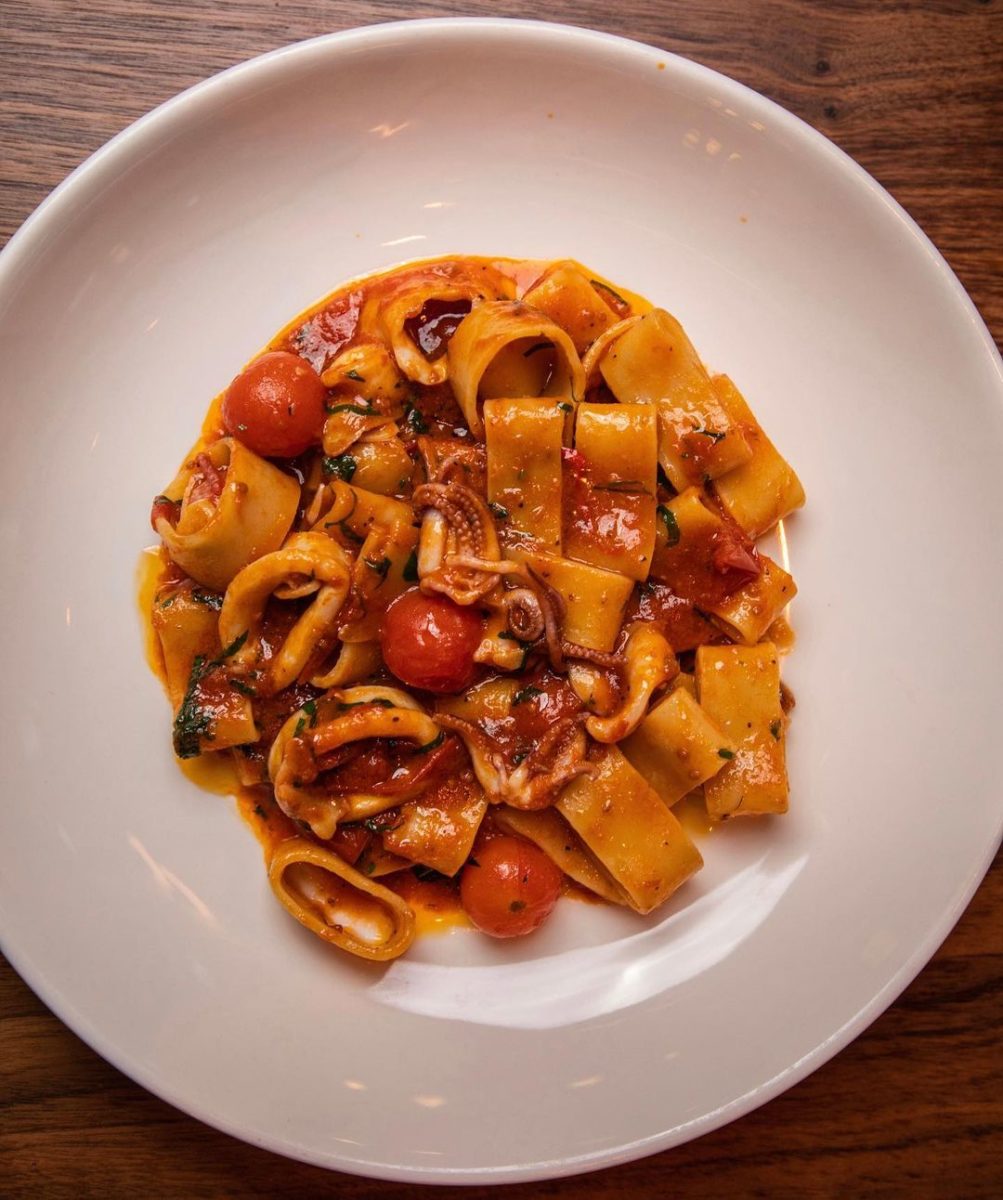 An all-day dining powerhouse in Sydney CBD, Matteo Downtown is amongst the best Italian restaurants near Martin Place, focusing on authentic Italian with an extensive menu that takes you through everything from Italian pies and antipasti to a mozzarella bar, plenty of seafood options and 5 rotating handmade pasta dishes.
Plus, the wine room has a knack for offering the right drop every single time, alongside some of the best negronis you can find in Sydney – in fact, it's worth the visit just so you can see what the cocktail bar has got going on any given night.
If you're more in the mood for some of the best pizza in Sydney, opt for Matteo Double Bay, but as an Italian restaurant with more options, we prefer Matteo Downtown.
Address: 20 Bond Street, Sydney
Contact: (02) 9241 2008
Opening Hours: Monday – Tuesday (12pm – 3pm); Wednesday – Thursday (12pm – 3pm, 5pm – 10pm); Friday (12pm – 11pm)
---
Bastardo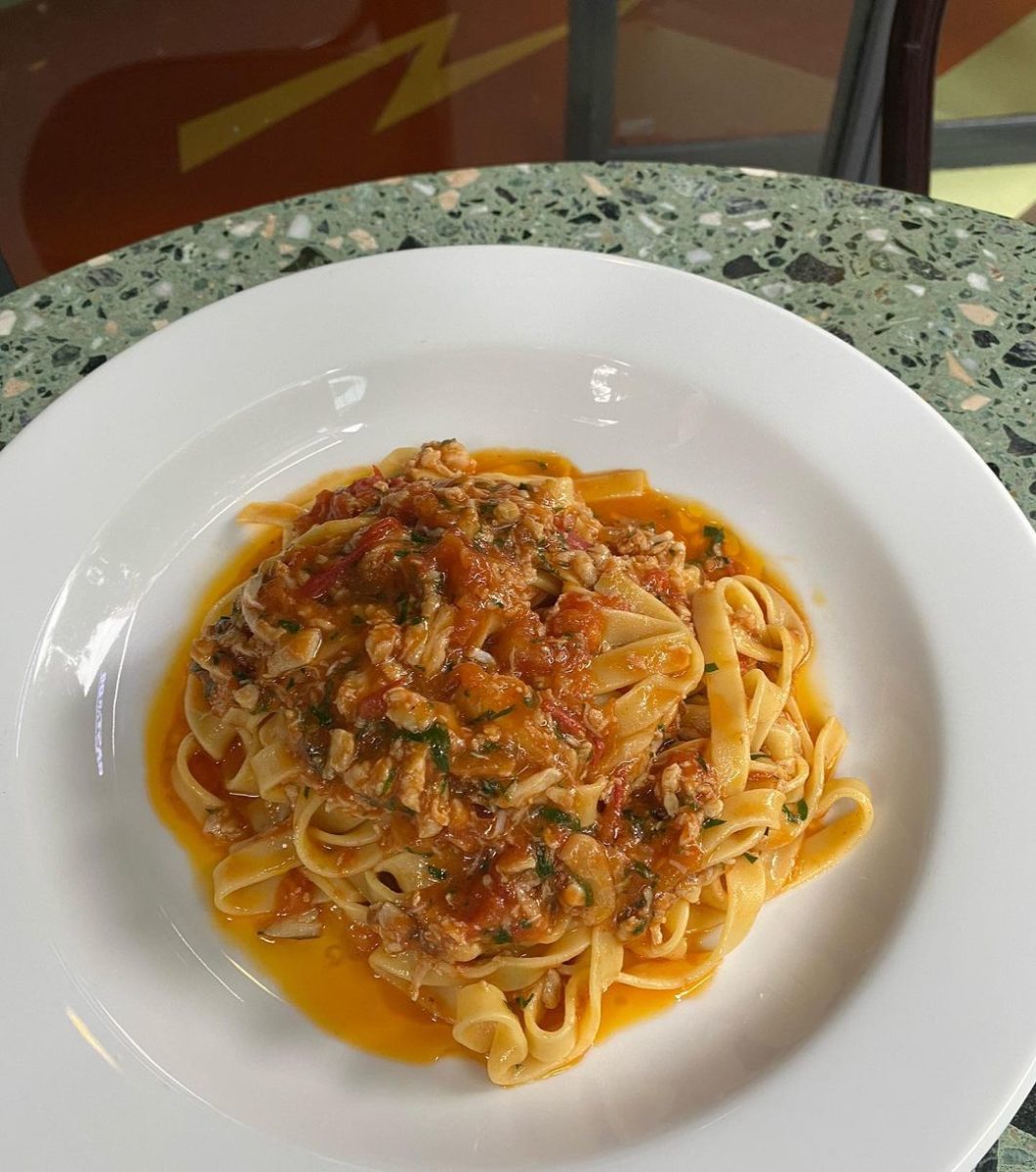 Lovers of Italian Sydney dining have a new hero, and his name is Bastardo. Located at 50 Holt Street in Surry Hills, this isn't a loving ode to Southern Italy or an attempt at patching together the distinct signatures of regional Italian.
It's an "Argentine inspired Bastardisation of Italian cuisine" by the unfailing team behind nearby staple Porteno.
---
---
The kitchen here is all top quality ingredients and a minimal approach to handmade pasta that's as simple as the new-world and natural wines that dominate the wine list.
Make it a long lunch here and tuck into a menu filled with temptations, from bullhorn peppers stuffed with anchovy to a dish of grilled swordfish with pistachio and a regularly rotating roster of star pasta dishes.
Address: 50 Holt Street, Surry Hills
Contact: (02) 9435 0800
Opening Hours: Tuesday – Thursday (5pm – 10pm); Friday (12pm – 10pm); Saturday (5pm – 10pm)
---
deVita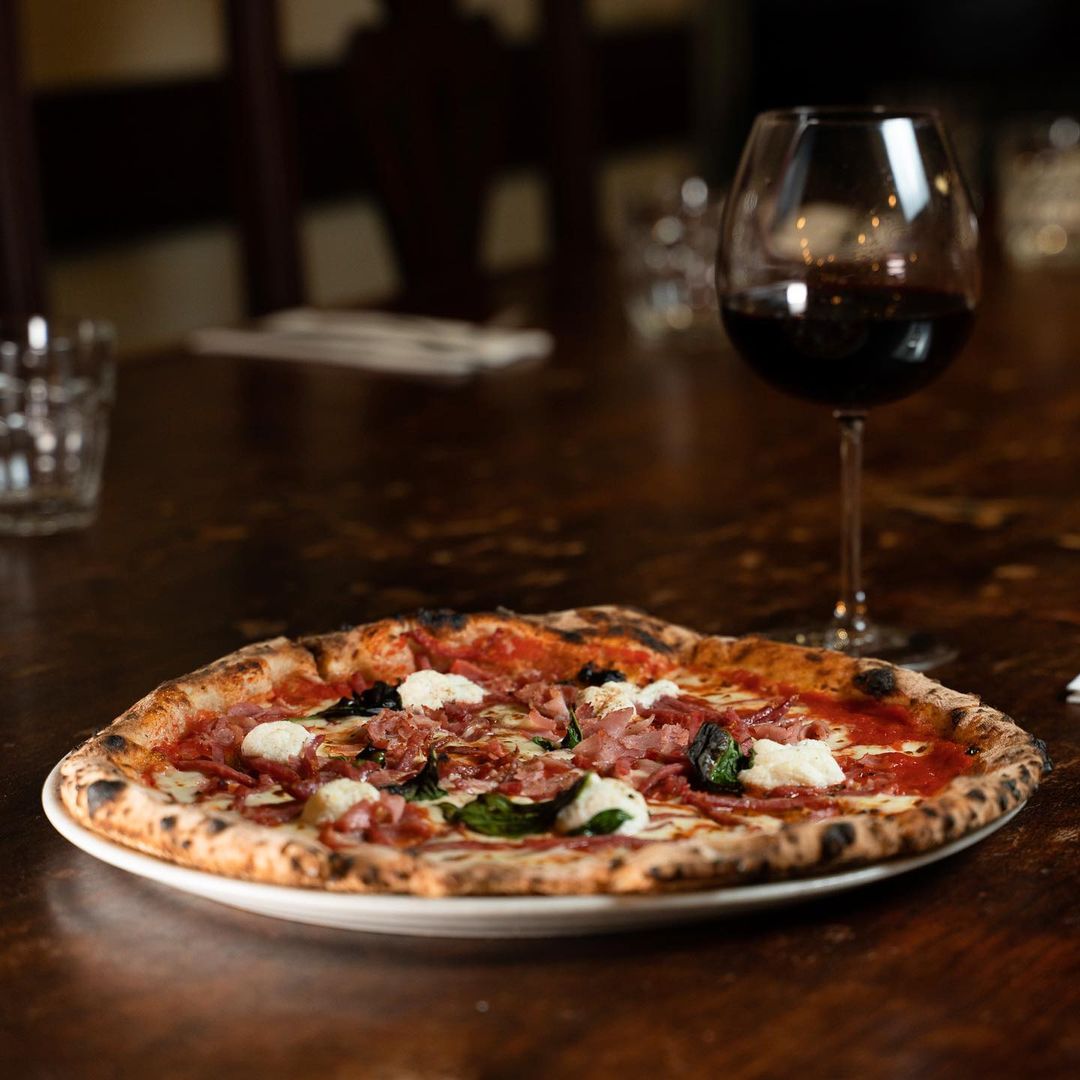 Pizza deserves it's own Sydney guide, and between beloved pizzerias like Da Mario, Pizza Madre, Matteo Double Bay and Lucio's, the city is spoiled for choice.
But it's Manly's DeVita, with their custom wood oven, that holds a special place for us, muscling out much of the competition to become what is easily one of the most consistent odes to Napoli style pizza Sydney's Italian food enthusiasts have ever seen.
Manly isn't known for quality food, let alone Italian restaurants, unlike the more modern, touristy throes of Bondi Beach, but as long as the Northern Beaches suburb has Sunset Sabi for Japanese, Manly Thai Gourmet for Thai, Chica Bonita for Mexican, and DeVita for Italian (although Pocket Pizza and Busta deserve mention as well), then locals are in delicious hands with one of the area's best restaurants.
Address: Shop 1B/4-8 Darley Road, Manly
Contact: (02) 8068 6751
Opening Hours: Monday – Sunday (12pm – 9:45pm)
---
Totti's & Bar Totti's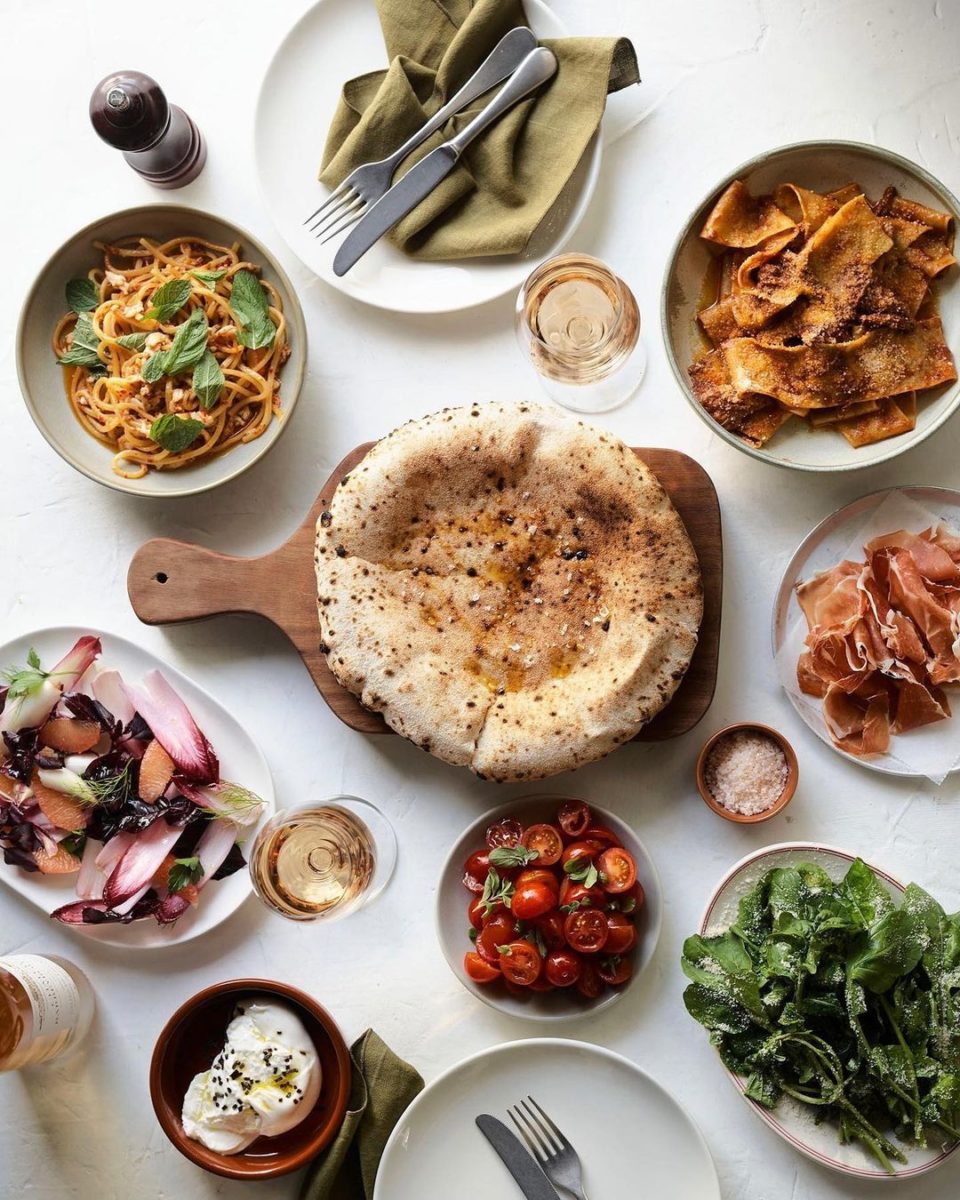 The pillowy, puffy, and downright powerful wood fired bread at Totti's is a food group unto itself; a menu item so arresting that it, if it hasn't already yet, will perfectly define an entire generation of Sydney diners who are warming up to the idea of 'few ingredients, more flavour'.
---
---
Few Italian restaurant dining experiences can now compete with ordering up some of that famous bread and crowding the table with antipasti plates like anchovies, octopus, burrata, tomato, sardines, mushrooms, and marinated peppers.
Totti's, which grew from Bondi Beach to a second outpost in the CBD near Angel Place and on George Street, also do up some great pasta dishes, dish up some of the best tiramisu in town, and have a tight selection of wine that never fails.
Address: 283 Bondi Road | Shop 4/330 George Street, Sydney
Contact: (02) 9114 7371 | (02) 9114 7379
Bondi Opening Hours: Monday – Saturday (12pm – 10pm); Sunday (12pm – 9pm)
CBD Opening Hours: Monday – Sunday (12pm – late)
---
Ragazzi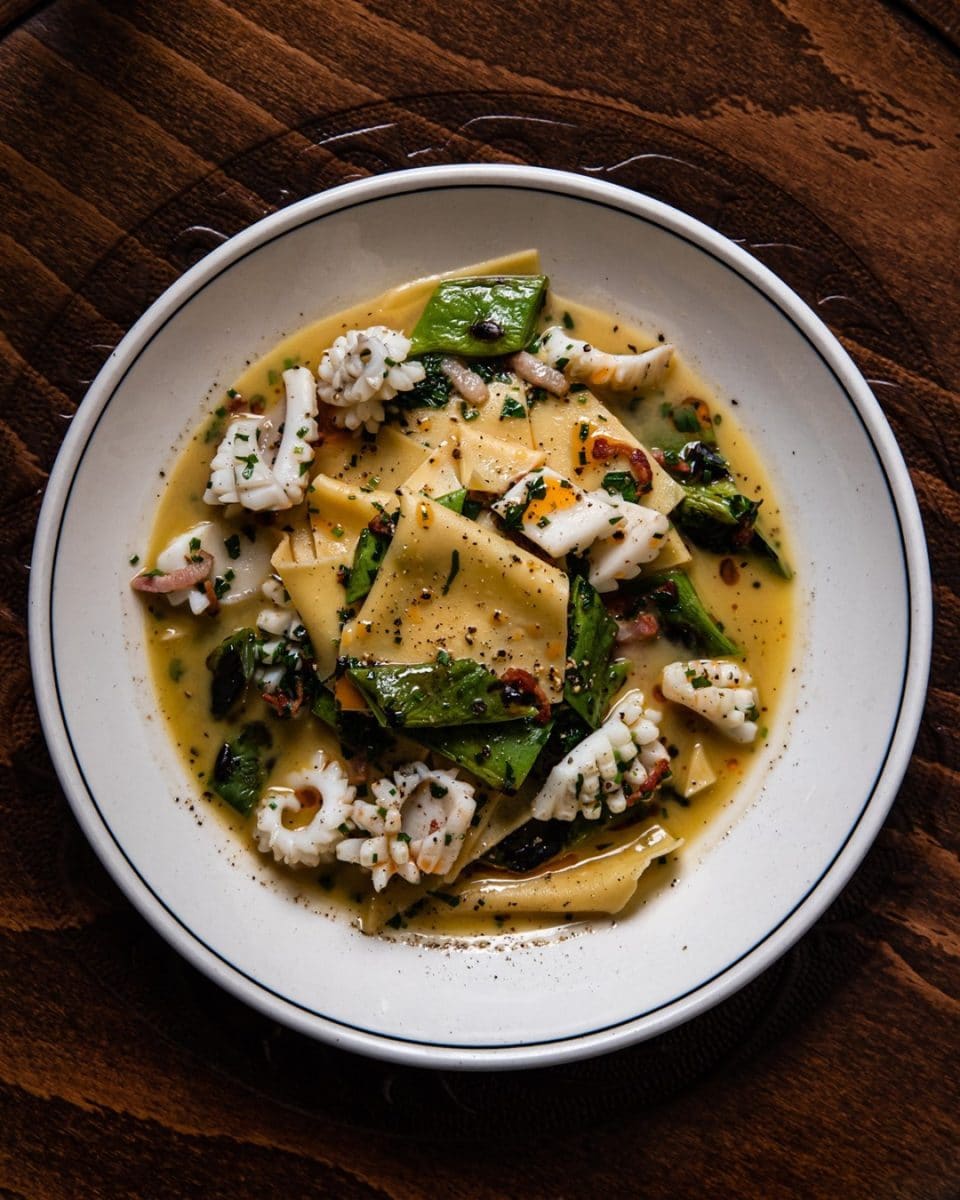 Head on over to cutting-edge pasta shop Fabbrica if you want to grab some ready-to-make cacio e pepe so you can feel like a true pasta king at home. Or you can hit up Ragazzi and watch the same team whip up some of the best Italian food in the city.
The menu at this excellent Italian restaurant and wine bar is trim and focused, offering all killer, no filler like Cantabrian anchovy with butter and sourdough and a fast-changing list of pasta dishes and go heavy on the pasta, light on the sauce.
The wine bar smells just as much like delicious pasta dough as it does with that spot-on Ragazzi wine selection, and it's a wafting scent that regularly draws people in to this cosy Angel Place venue. Ragazzi isn't a special occasion dining experience – it is, and should be, a weekly thing.
Address: 1 Angel Place, Sydney
Contact: (02) 8964 3062
Opening Hours: Monday – Friday (11:30am – 12am); Saturday (12pm – 12am); Sunday (12pm – 6:30am)
---
Ormeggio at the Spit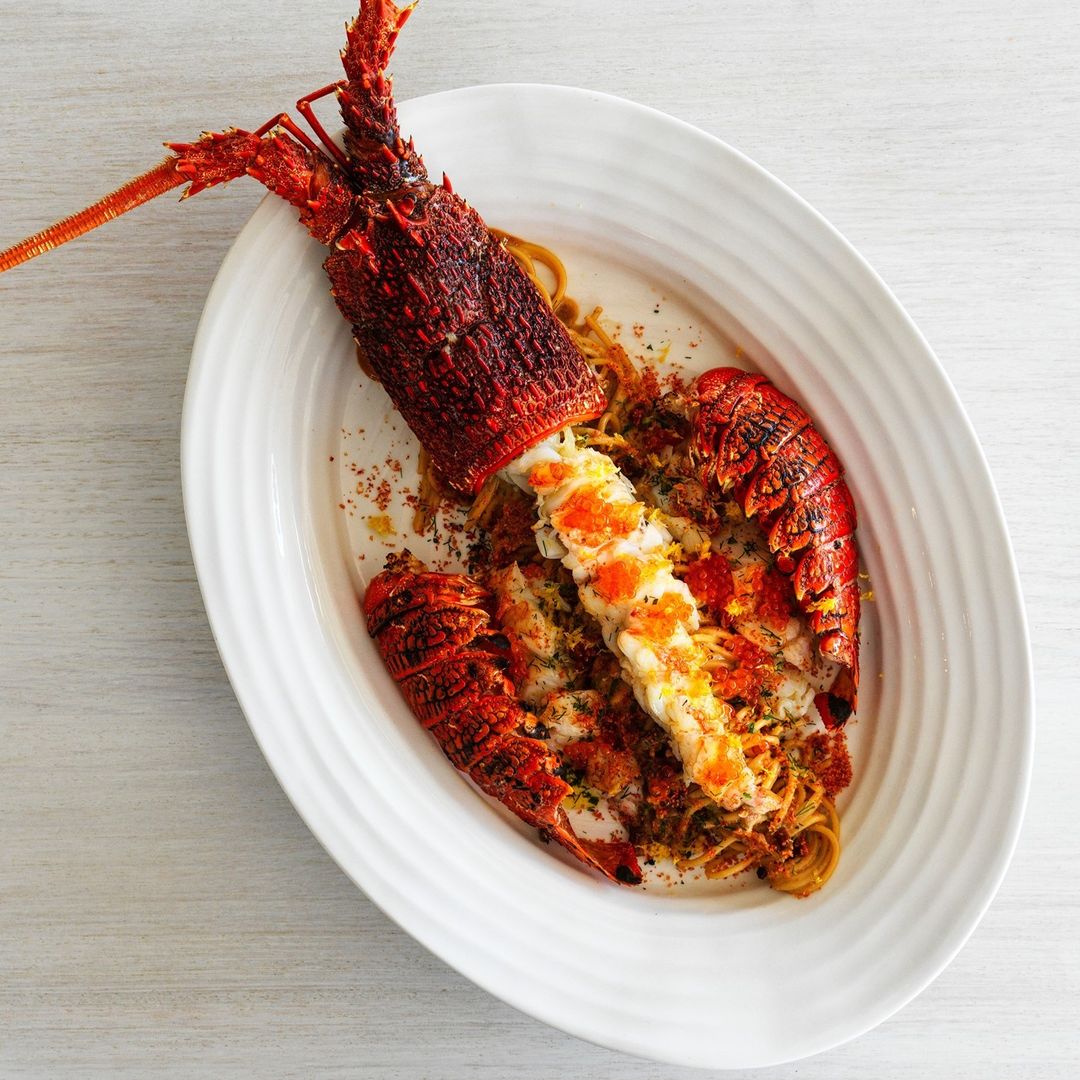 Head on over to D'Albora Marinas in Mosman for what is easily one of the best Italian restaurants on the Northern Beaches. Recently, the legendary Ormeggio at the Spit has switched up its focus and leaned more heavily on seafood, flirting with coastal Italian favourites by bringing you all the oysters, crudo, and seafood pasta dishes could want.
---
---
Address: D'Albora Marinas, Spit Road, Mosman
Contact: (02) 9969 4088
Opening Hours: Friday – Saturday (from 11:30pm for lunch, from 5:30pm for dinner); Sunday (from 11:30am all day)
---
Pilu At Freshwater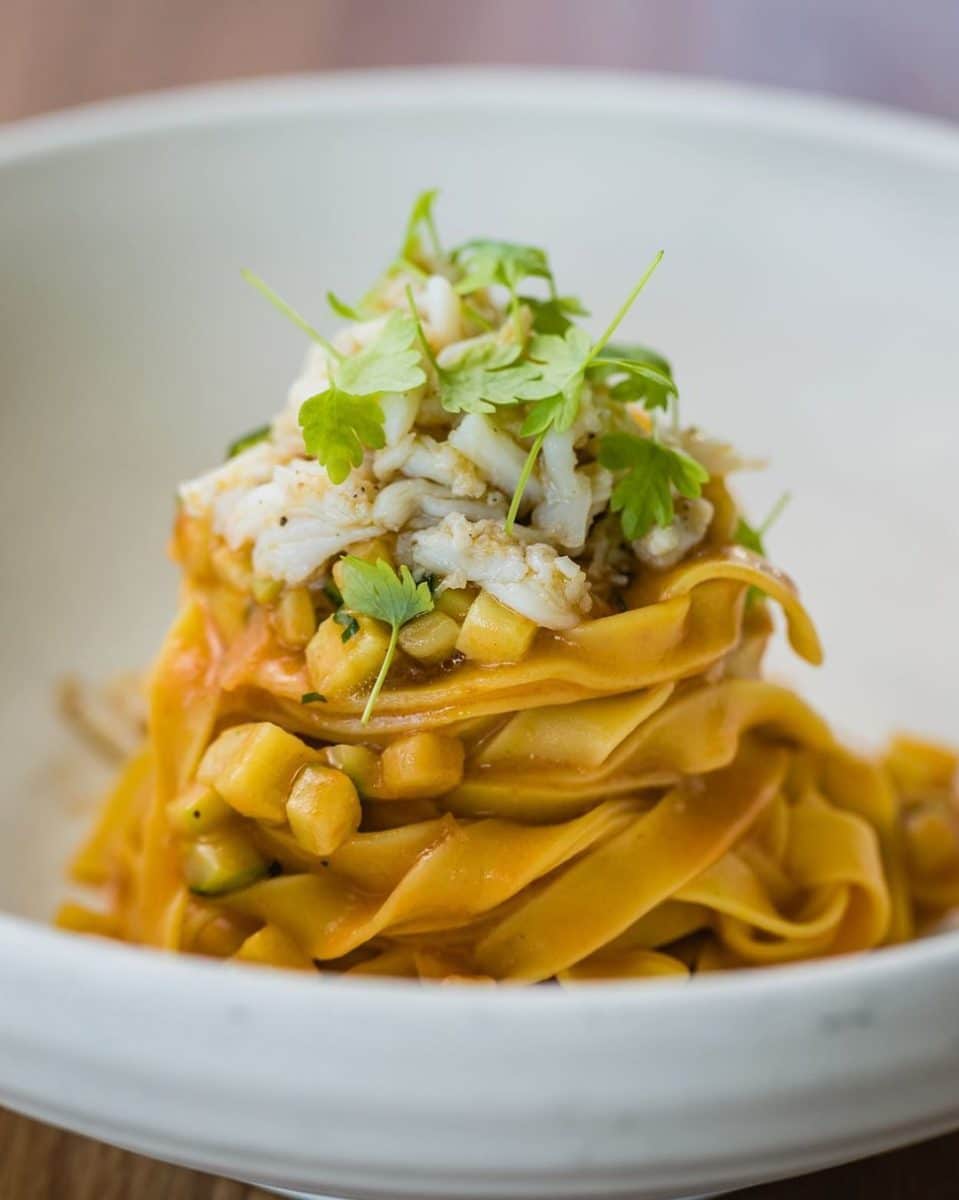 Another Northern Beaches icon. Pilu at Freshwater favours the flavours of Sardinian cuisine, expressed by chef Giovanni Pilu to modernise traditional techniques and use them to produce endlessly rotating, produce led options like standout dish chargrilled octopus a 'sa schischionera' with garlic and potato cream, and pastas like hand rolled fregola with rock lobster, tomato, and salmon roe.
Address: Moore Road, Freshwater
Contact: (02) 9938 3331
Opening Hours: Wednesday – Sunday (5pm – 8pm)
---
The Dolphin Hotel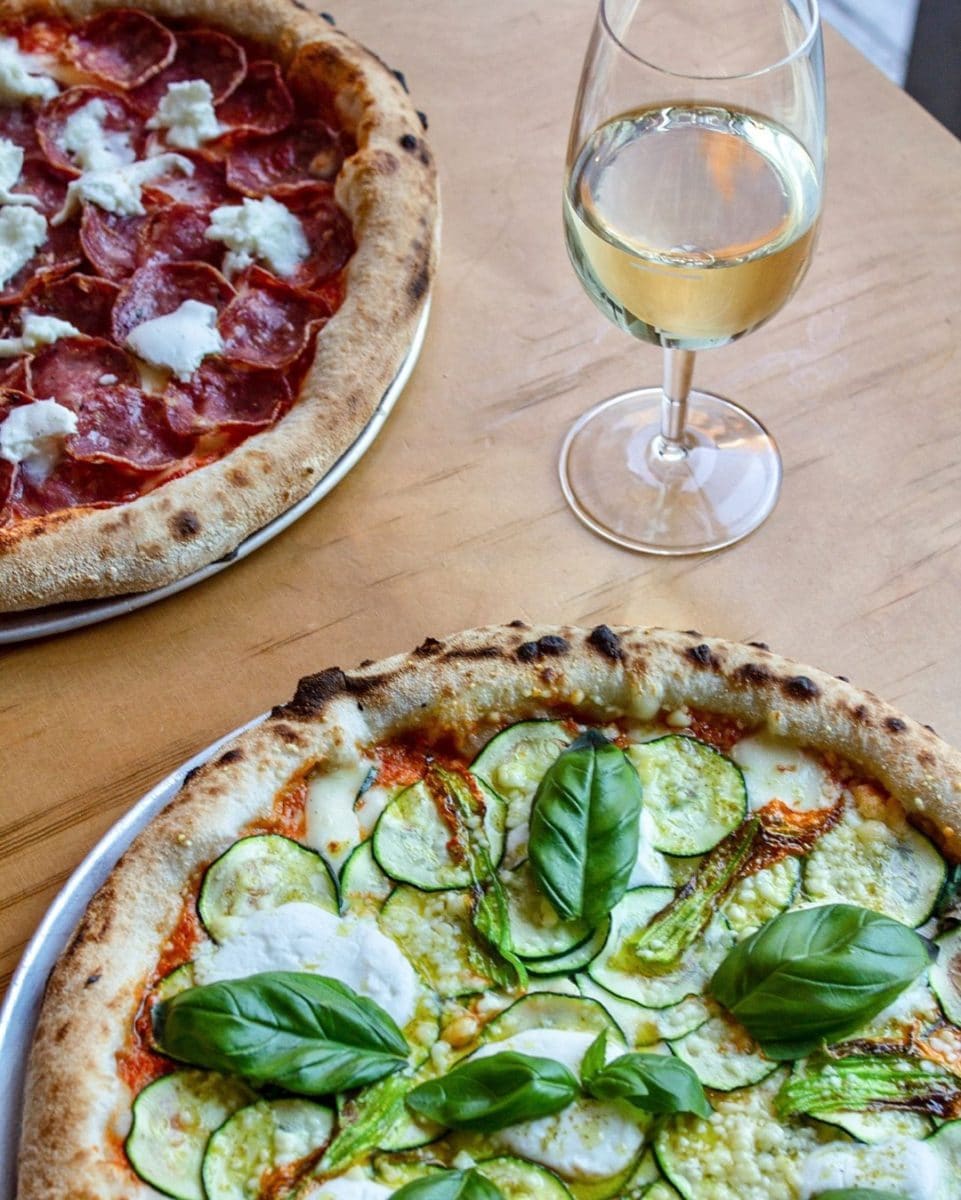 What Maurice Terzini, the restaurateur behind Icebergs Dining Room and CicciaBella (formerly Da Orazio) and head chef Monty Koludrovic started at The Dolphin Hotel has been kept beautifully consistent and refined since they left the venue in 2020.
It's still got those fresh, reliable signatures with a beautiful wine list and a hit-after-hit menu packed with delicious Italian food – mostly pizza and antipasti.
With the atmosphere of an upmarket pub style bistro, the first floor is the most exciting place to be, but the intimate dining room upstairs is better suited for dates. You can get the same menu in both; just don't go in expecting any pasta or even a trace of pasta sauce – it's a rarity.
The Dolphin is also a perfect place for a big night, or even a more intimate date night – vibrant, fun, full of energy, and absolutely brimming with good food and wine.
Address: 412 Crown St, Surry Hills
Contact: (02) 9331 4800
Opening Hours: Monday – Friday (12pm – 12am); Saturday (11:30am – 12pm); Sunday (11:30am – 10pm)
---
---
---
Fratelli Paradiso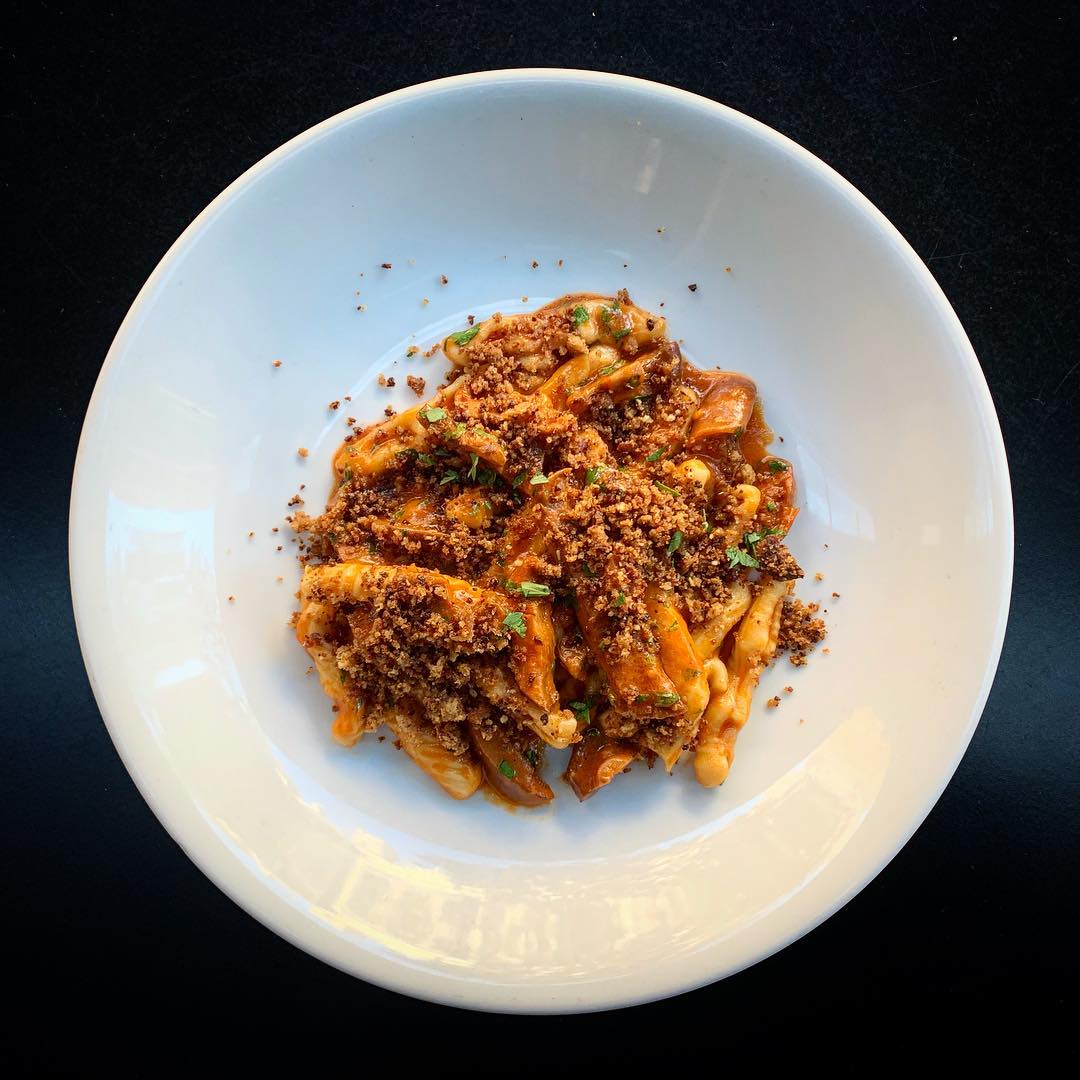 An enduring Potts Point favourite and one of the best Italian restaurants in Sydney exceptional eatery is always a good time, with one of the most consistent kitchens any discerning lover of authentic Italian food could ask for. The wine bar pumps out some solid options for pairings, alongside a short and sweet menu that will always hit the spot whenever you're looking for a satisfying Italian meal.
Sadly, the restaurant no longer offers their Italian breakfast options, which were always on-point and offered a side of Italian cuisine Sydney rarely sees. You can still fit in some brunch between Wednesday and Saturday though.
Address: 12-16 Challis Ave, Potts Point
Contact: (02) 9063 8180
Opening Hours: Tuesday (5pm – 11pm); Wednesday – Saturday (11:30am – 11pm)
---
Bar Reggio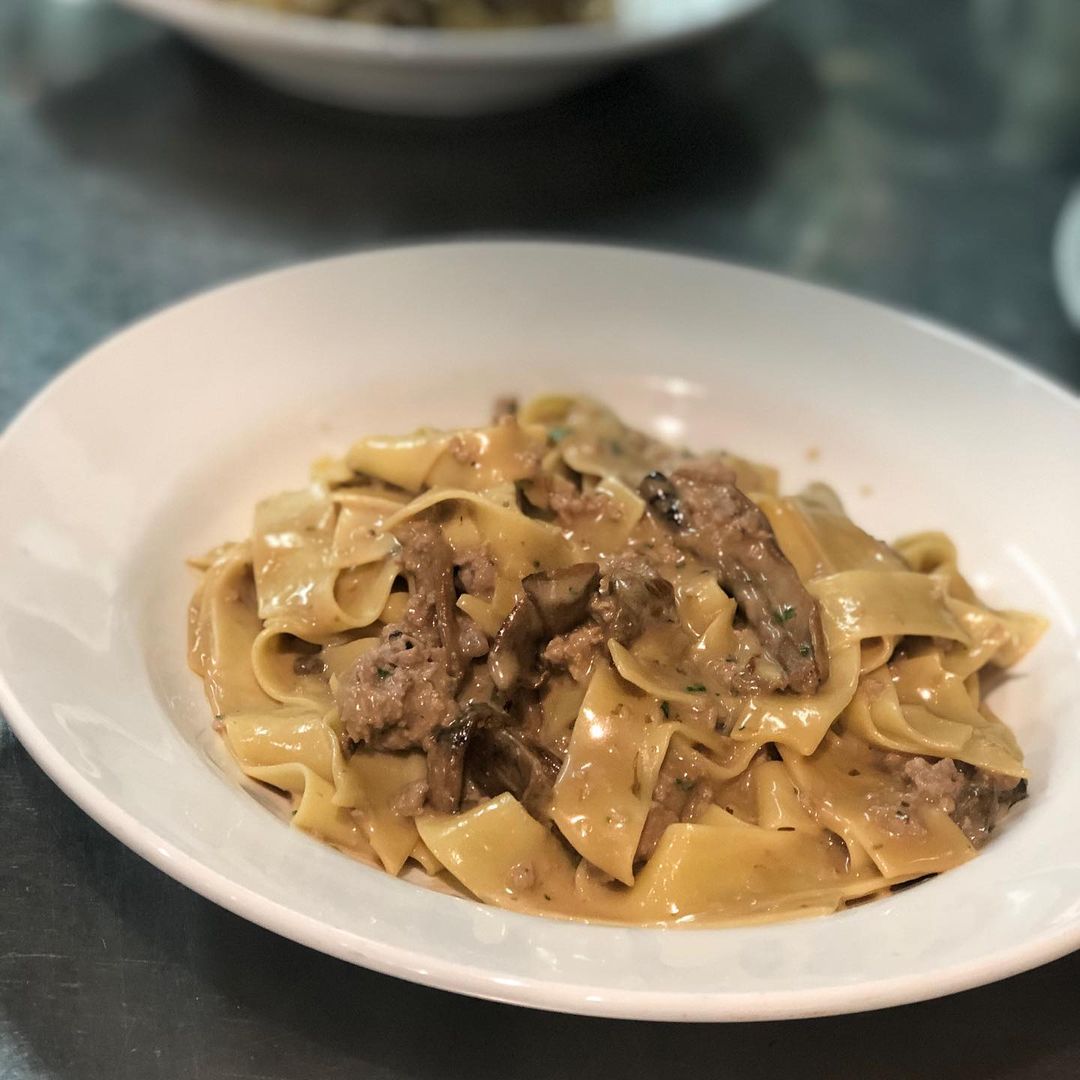 A Darlinghurst icon and a star that'll never fade. Bar Reggio is Italy in inner Sydney, with plenty of energy to muscle up the vibe and make those epic, beautifully done pizzas go down that much better.
It's an old school style restaurant built off the back of hand-me-down recipes that have passed through generations, from the simple bruschetta pizza with tomatoes, garlic, chilli, and basil on pizza bread, to the 20 homemade pasta options focusing on taking some of the most common combinations and pasta sauce options, and perfecting them for Sydney tastes.
Address: 135 Crown St, Darlinghurst
Contact: 0400 378 152
Opening Hours: Monday – Saturday (12pm – 10pm)
---
Parlour Cucina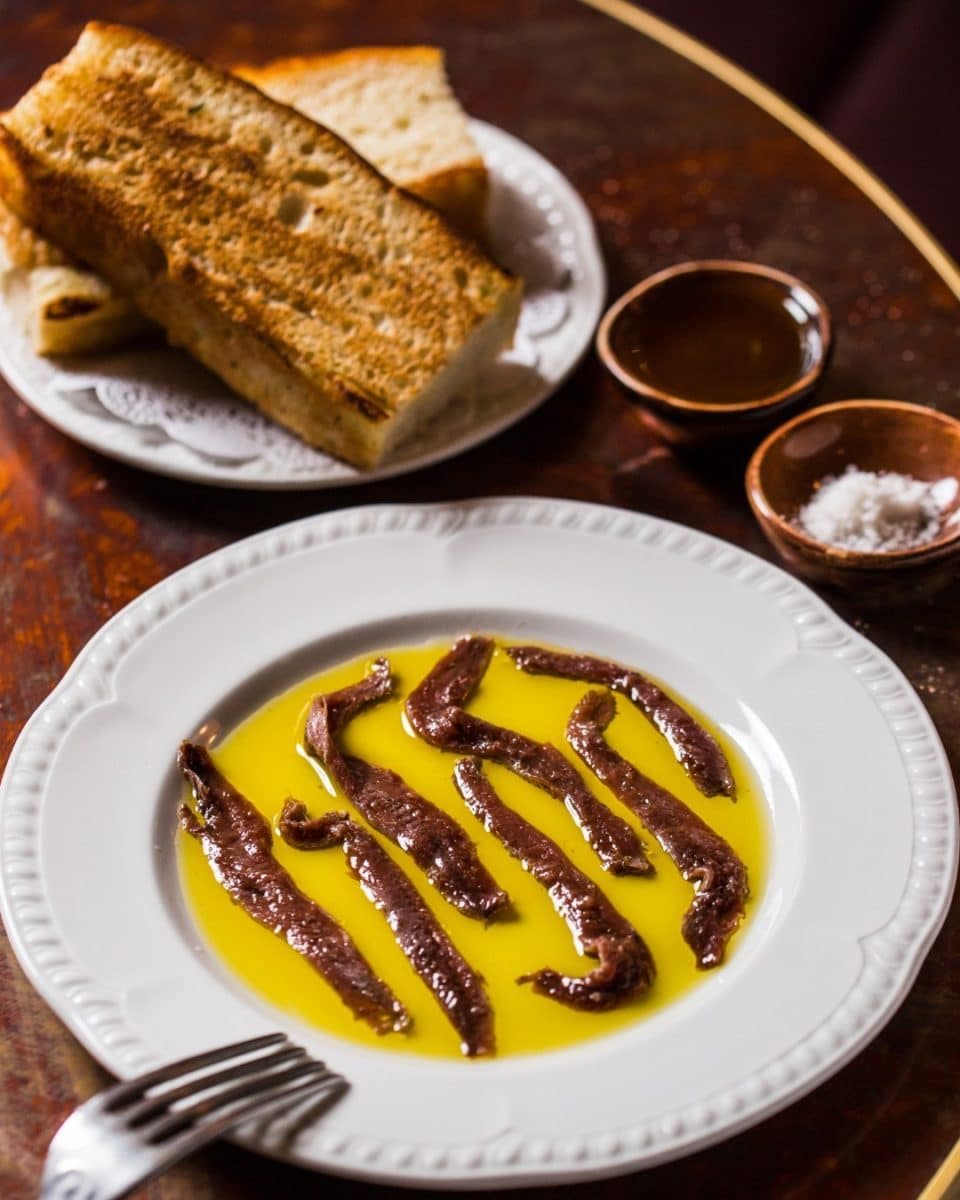 We mentioned above that there's a surprise inclusion on this list of Italian restaurants in Sydney that could possibly compete with 10 William Street for the title of "Sydney's best Tiramisu". It's Parlour Cucina.
Formerly Parlour Lane Roasters, this casual café located on the street-level of personality-led design hotel QT Sydney, is a big, unexpected, shoo-in for some of the best Italian in the CBD. It's not only the tiramisu, based on a family recipe from Perth-based chef Nic Wood, that stuns here.
The few pasta dishes, antipasti like pickled octopus and ortiz anchovies with garlic butter on sourdough, and excellent wine selection is reason enough to claim this café as one of most underrated Italian kitchens in Sydney, helmed beautifully by Chef Harry Tagg who also handles Gowings Bar & Grill upstairs.
Plus, they do a separate breakfast menu, so you can grab a meal at any time of the day.
Address: 49 Market St, Sydney
Contact: (02) 8262 0000
Opening Hours: Temporarily closed (we will update this listing once they have re-opened)
---
I Maccheroni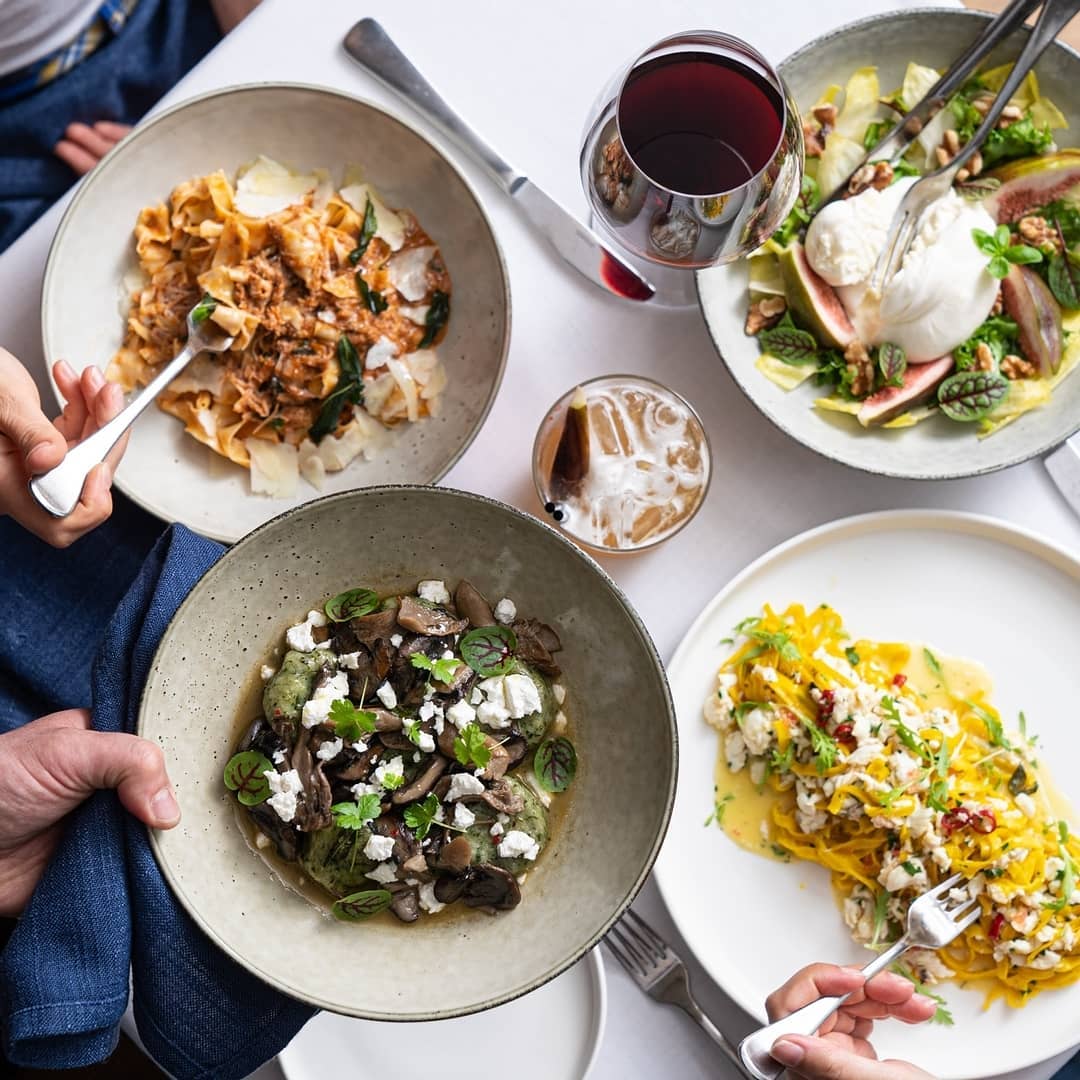 Tucked away in the old Pinbone site in Paddington, I Maccheroni is an unassuming entry when it comes to the best Italian restaurants in Sydney. The kitchen is certainly not looking for attention, but once you wander into this uniquely narrow and quaint building you better believe you're in for some of the best homemade pasta in the area.
The menu here changes regularly so it's always worth popping in to see how the kitchen is putting their best Italian foot forward on any given day. Even if you're just always going for the gnocchi of the day – which on numerous visits has been some of the gnocchi we have had from any of the best Italian restaurants in Sydney.
Address: 3 Jersey Rd, Woollahra
Contact: 0403 478 995
Opening Hours: Monday (12pm – 8:30pm); Tuesday (12pm – 9:30pm); Wednesday – Thursday (10am – 9:30pm); Friday – Saturday (10am – 10pm); Sunday (10am – 3pm)
---
LuMi Dining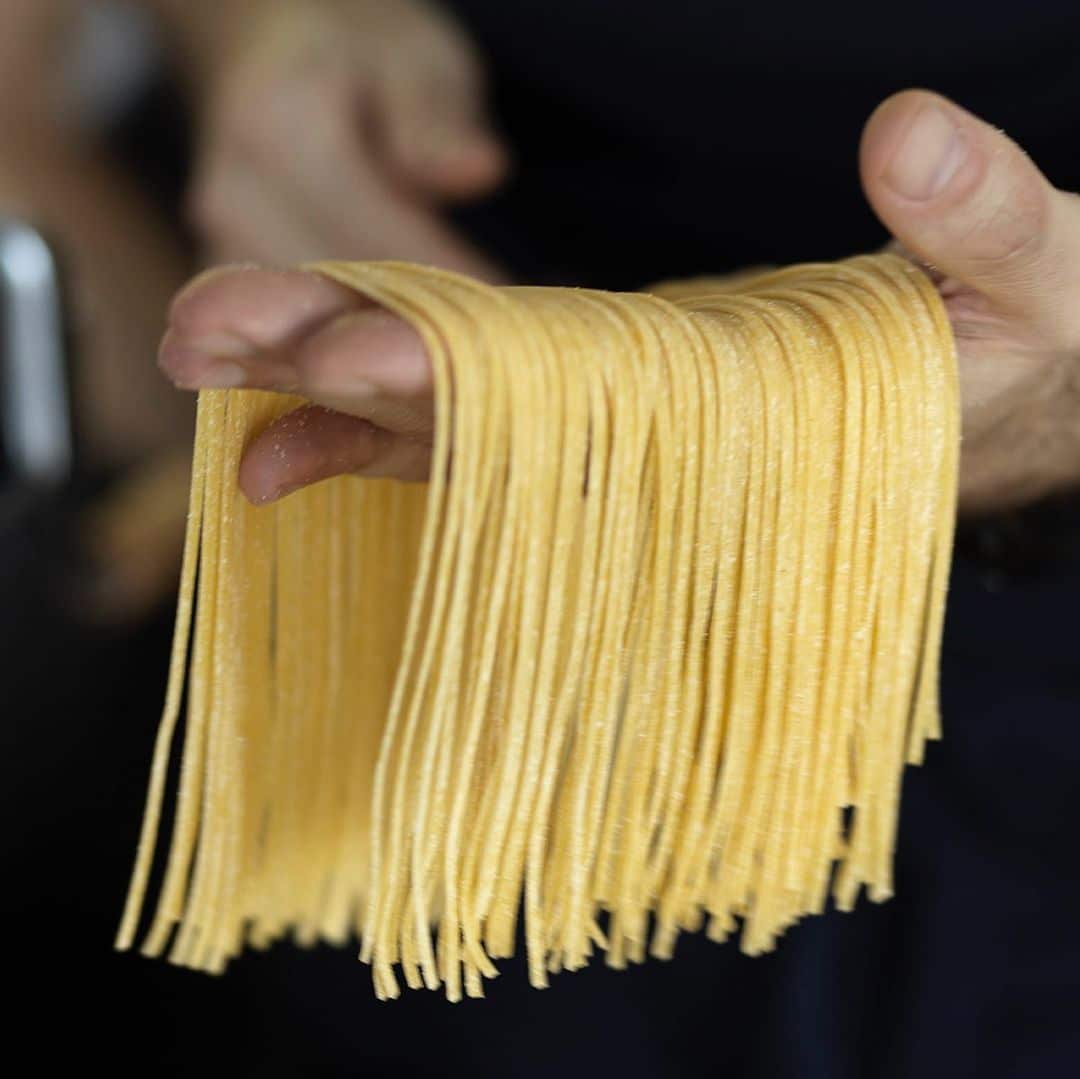 No best Italian restaurants round-up for Sydney is complete without LuMi Dining, a restaurant with incredible flair and style. Skewered more towards fine dining, with the portions to match, this wharf-side, glass-fronted restaurant is led by Chef Federico Zanellato towards a converging path that brings Italian and Japanese techniques together to make for one of the best Italian restaurants in Pyrmont.
Address: 56 Pirrama Rd, Pyrmont
Contact: (02) 9571 1999
Opening Hours: Thursday – Friday (6:30pm – 8:30pm); Saturday – Sunday (12pm – 1:30pm, 6pm – 8:30pm)
---
Marta Osteria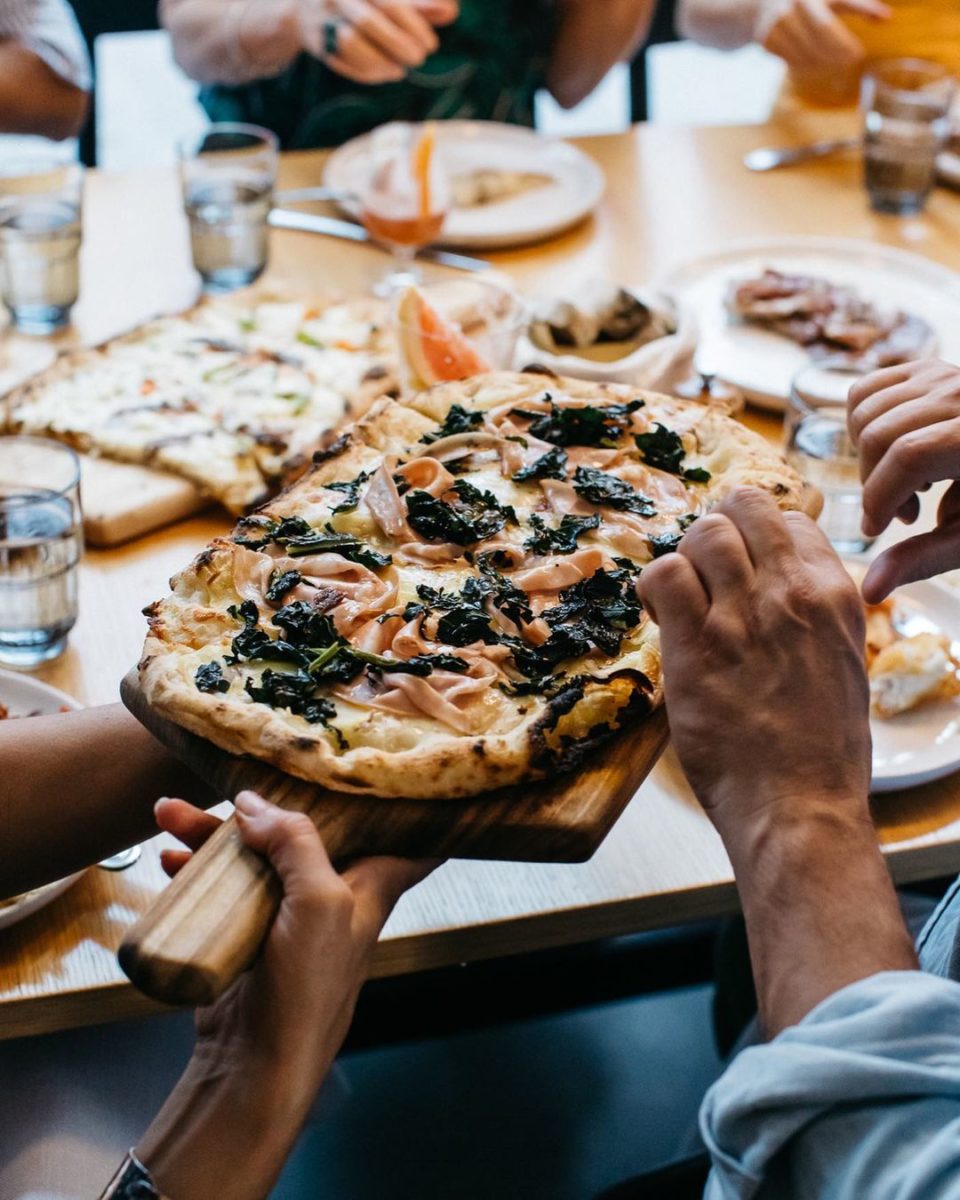 Head on over to Rushcutters Bay to find Marta Osteria, another unmissable inclusion on this list of the best Italian restaurants in Sydney.
That fried gnocchi with pecorino and pepper will always have our hearts, but there's plenty else to enjoy at this Rushcutters Bay restaurant, from traditional-minded pizzas to a beautiful crumbed veal cutlet with pecorino and sage. It's one of the best Italian restaurants you'll find, and is seen more valuable given its close proximity to Rushcutters Bay park. Grab some takeaway Roman food and have a picnic – it's the quintessential dining experience of the area.
Address: 30 McLachlan Ave, Rushcutters Bay
Contact: (02) 9361 6641
Opening Hours: Tuesday – Thursday (5pm – 10pm); Friday (5pm – 10:30pm); Saturday (9am – 10:30pm); Sunday (9am – 3pm, 5:30pm – 9pm)
---
Machiavelli Ristorante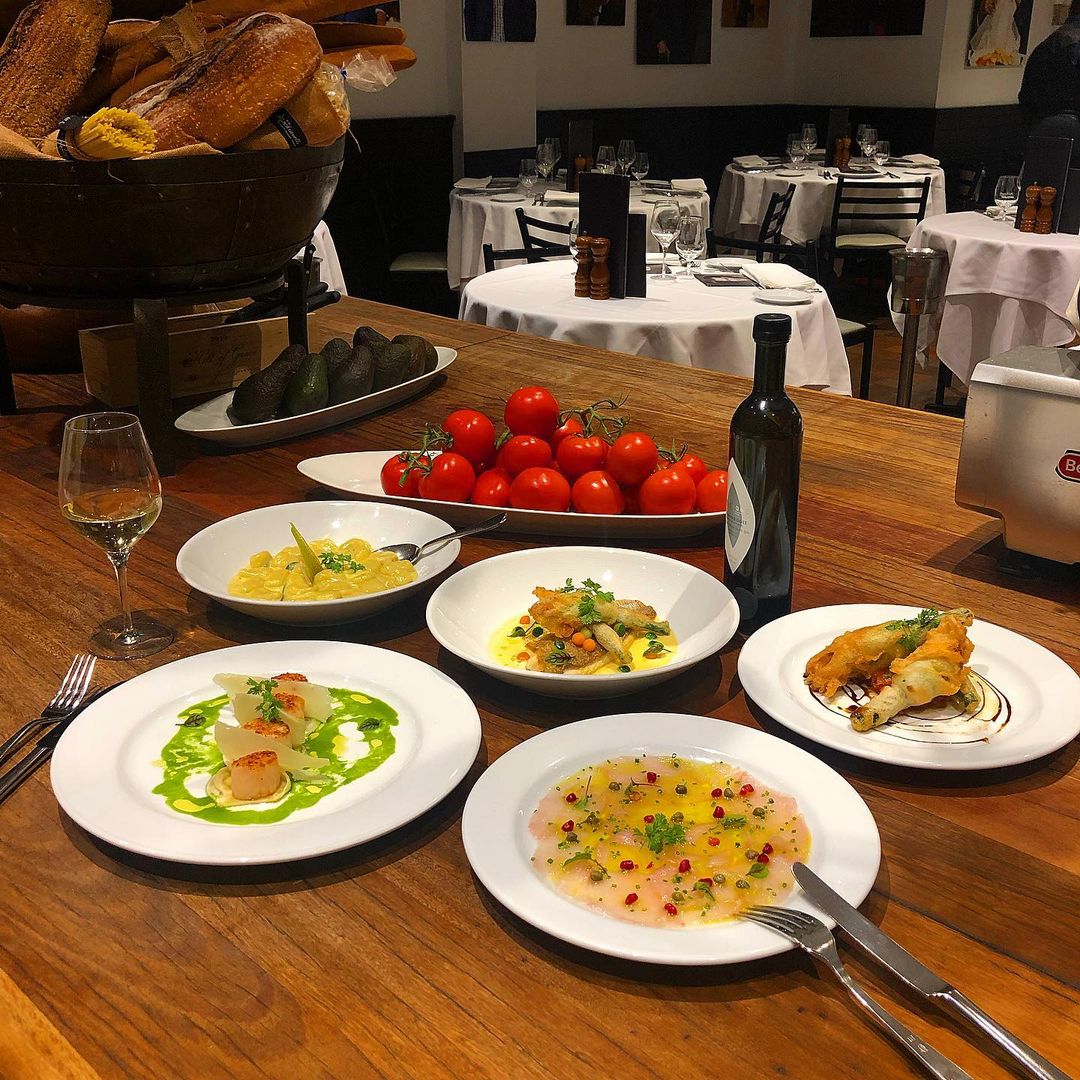 Machiavelli, sunken into a city basement on Clarence Street is the wise old nonna of Sydney's Italian scene. Just about every celebrity and politician has flowed through this dark, moody space which feels much closer to a scene ripped from The Godfather than any other Italian restaurant in Sydney.
The pasta here is always perfectly cooked and obscenely well balanced, the meats are hearty and high quality, and the dolci always incredibly satisfying. It's no wonder Machiavelli has outlasted many Italian restaurants since first opening in 1988 to now, remaining one of the very best Italian restaurants in Sydney for work lunches and client meetings.
Address: 123 Clarence St, Sydney
Contact: (02) 9299 3748
Opening Hours: Monday – Friday (12pm – 3pm, 6pm-9pm); Saturday (6pm – 9pm)
---
Honourable Mentions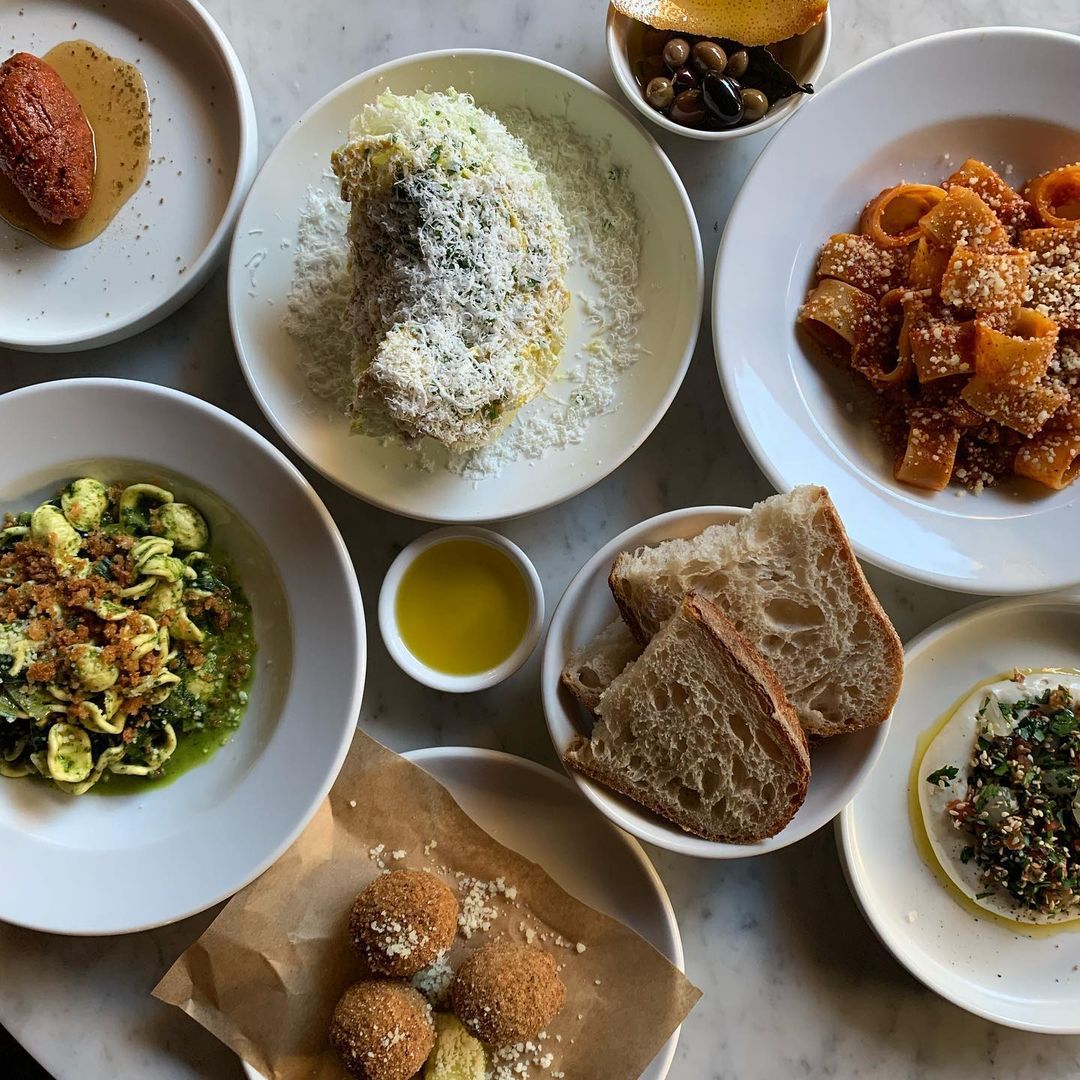 There isn't any such thing as too many Italian restaurants in Sydney. But Sydney certainly tests that rule. You don't want a list of 40 best Italian eateries in Sydney because that would just be too… stupid.
Rest assured that just because it's not on this list, doesn't mean it's not worth going too. Buffalo Dining Club in Darlinghurst is a must, especially for lovers of great Italian cheeses. Chester Wight in Potts Point holds a special place in our hearts. Pendolino in the historic Strand Arcade is always a good time. Bistecca is an incredible Italian steakhouse that does up some of the best steak in Sydney. Ciciabella can hardly do any wrong, whether it's in Bondi or Parramatta. A Tavola is a sure-shot favourite for group dining and dates. Kindred is another standout for the inner-city. And Beppi's… well Beppi's on Yurong street, like Machiavelli, is one of the most influential and well regarded Italian restaurants the city has ever seen.
---
Every Sydney Italian Restaurant You Need To Know – Frequently Asked Questions
What are some good Italian restaurants in Sydney CBD?
Found yourself in the heart of Sydney? Your best bet for great Italian is Machiavelli, Bistecca, and Beppi's.
What is a great new Italian restaurant in Sydney?
If you're looking for some new Italian restaurants try Bastardo.
What are some good Italian fusion restaurants in Sydney?
If you're looking for Italian fusion, try LuMi Dining, which blends Italian techniques with Japanese twists.