Down for some Dolci? Craving some cacio e pepe? Yeah, you are. If you live in Sydney, your favourite cuisine is Italian. There's no question about it.
The city is a bounty of Australia's top Italian restaurants, with kitchens that have built, fortified, and sometimes broken the country's most celebrated chefs. If you want to know the story of the city's dining scene through the years, look to the best Italian restaurants in Sydney.
---
---
Our Picks For Best Italian Restaurants In Sydney
1. Pellegrino 2000, Surry Hills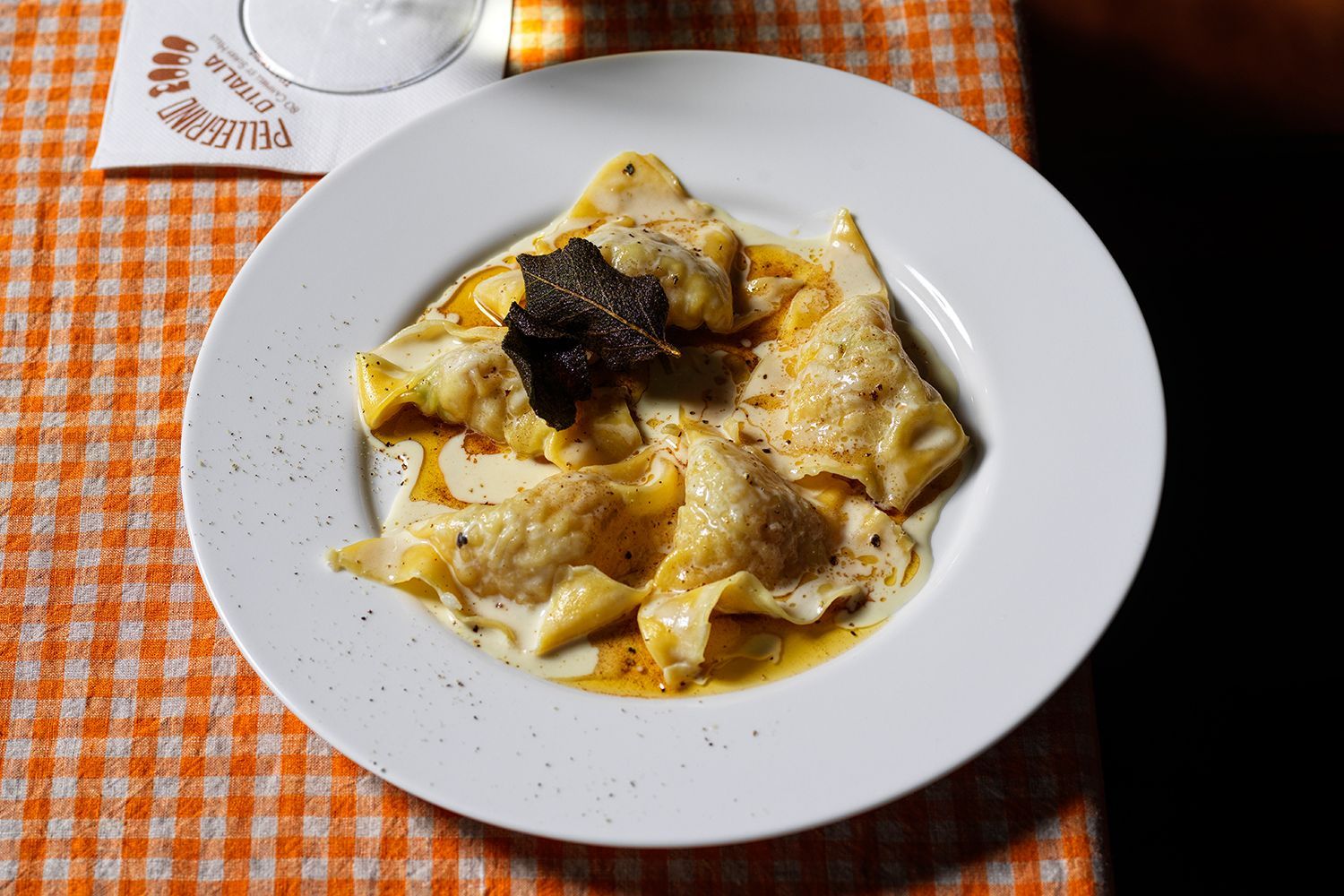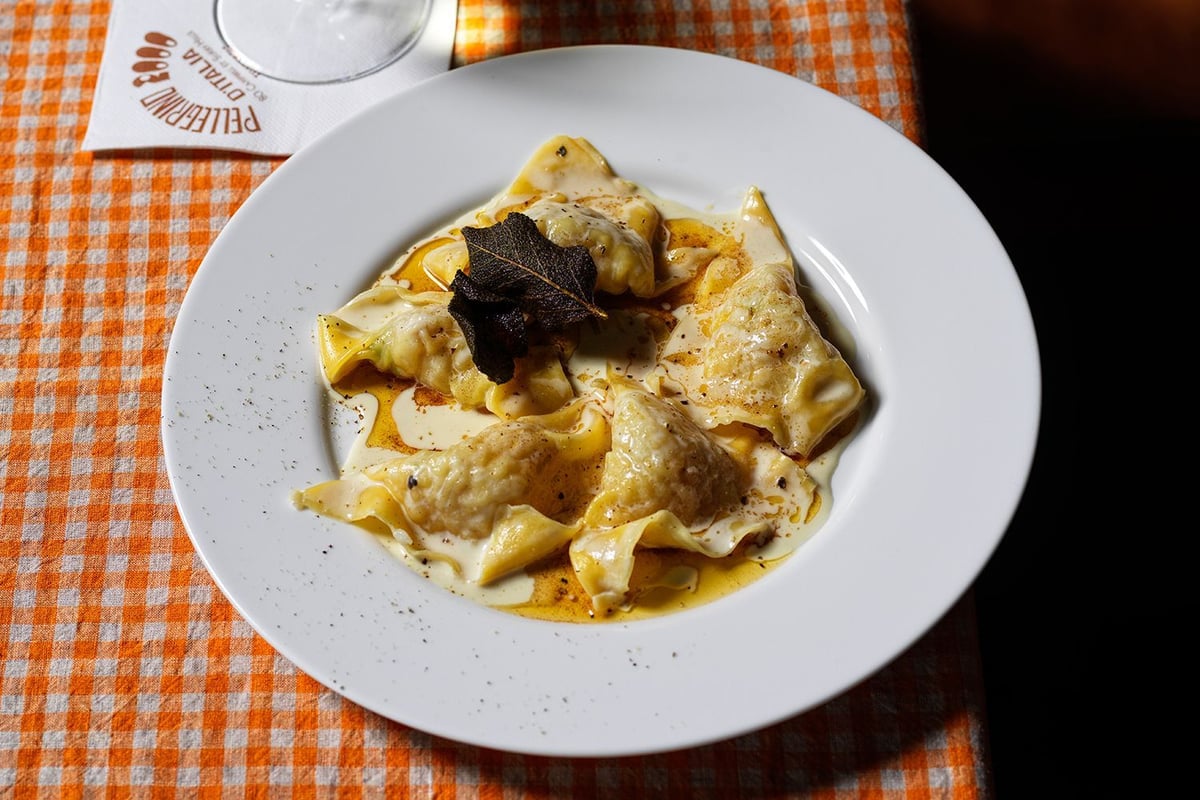 Is Pellegrino 2000 the best new Italian restaurant in Sydney? Given the hype alone, I don't think that's up for debate. The same team that bought Sydney the mod-French flair of Bistrot 916 – Dan Pepperell, Mikey Clift and Andy Tyson – opened this unconventional Italian trattoria in Surry Hills in February 2022. And almost immediately wrapped it in the kind of acclaim no amount of influencer marketing could possibly buy.
This isn't authentic Italian cuisine, but Pepperell – best known for building 10 William St into the prince of Sydney's Italian dining scene – and Clift make a strong case for skewing tradition and bringing on a bunch of modern ideas to elevate the experience. The ravioli de gamberi, served as several wonton wrappers filled with fresh prawns and swimming in a rich, nutty and moreish brown sauce, is easily one of my favourite dishes in Sydney right now.
---
2. Restaurant Leo, Sydney CBD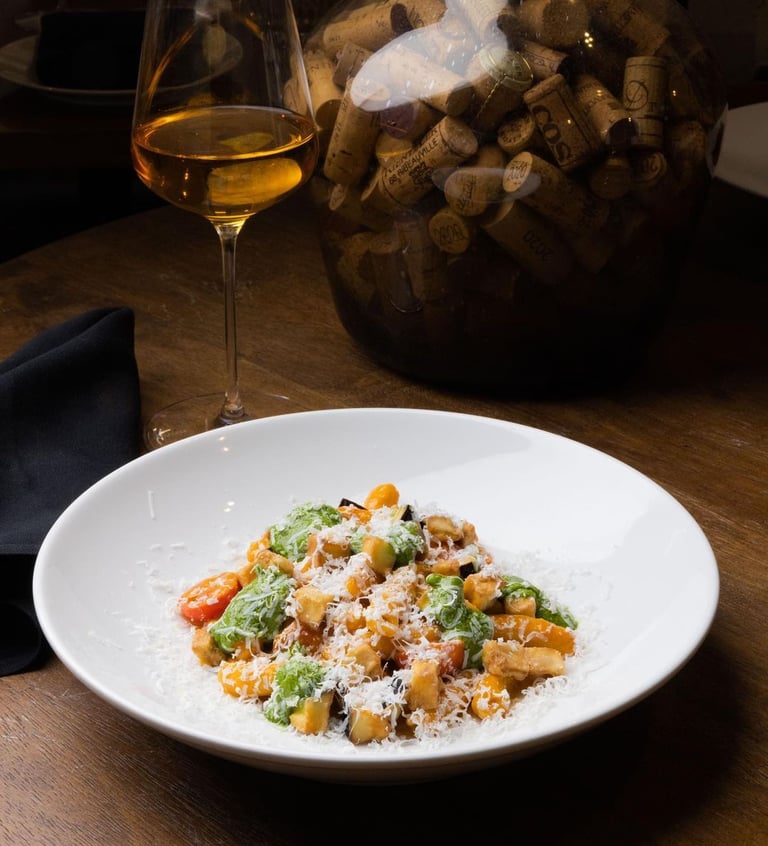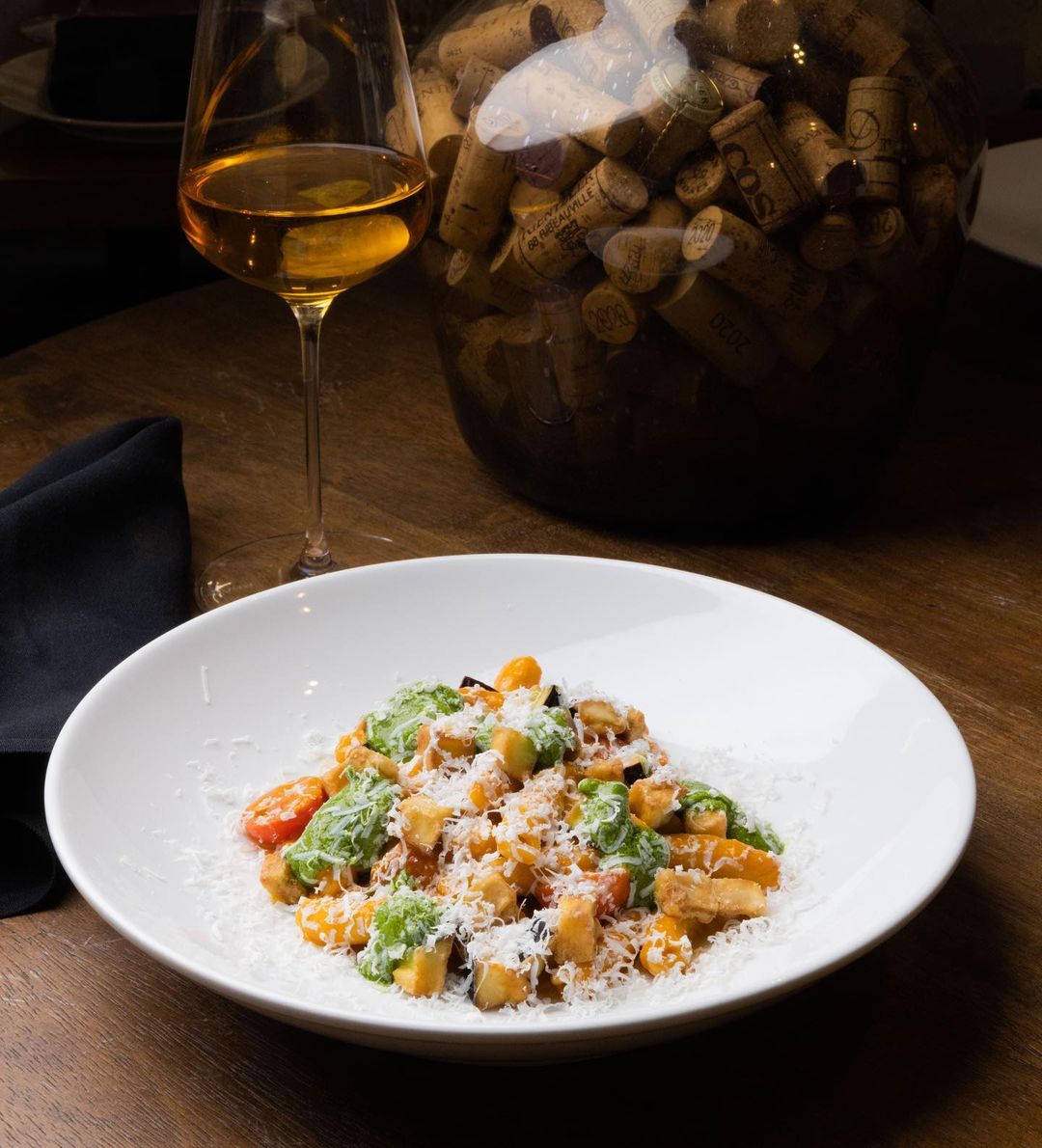 LuMi chef and owner Federico Zanellato and Karl Firla lead a top-tier team of Sydney hospo stalwarts at Restaurant Leo, one of the best Italian restaurants in Sydney CBD and a distinctive addition amidst the competition. Of course, you'd need to be good when you're opening on Angel Place, just a stone's throw from crowd-favourite Ragazzi and the perenially packed Totti's.
And yet Restaurant Leo holds its own; a performance fortified by sumptuous and beautifully-plated dishes like a lobster maccheroncini and cuttlefish risotto.
Given that Zanellato has really been ramping up his presence in Sydney, from Lode Pies in Surry Hills to ELE by Federico & Karl at The Star Sydney, some could be concerned that he's stretched himself a bit too thin. Nonsense. Restaurant Leo just may be one of his finest ventures to date, which is saying a lot given the city's undying love for LuMi Dining.
---
3. 10 William St, Paddington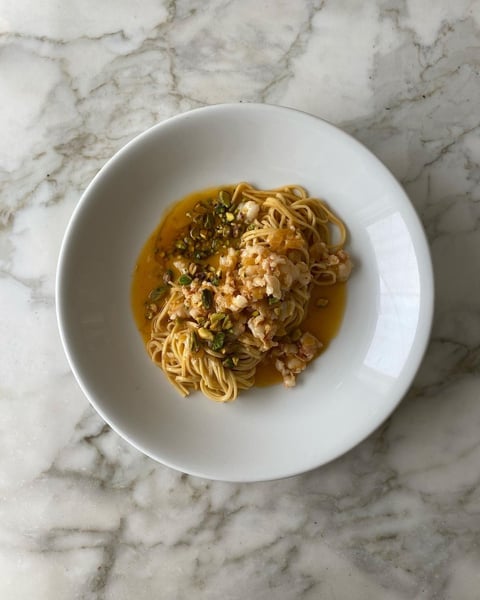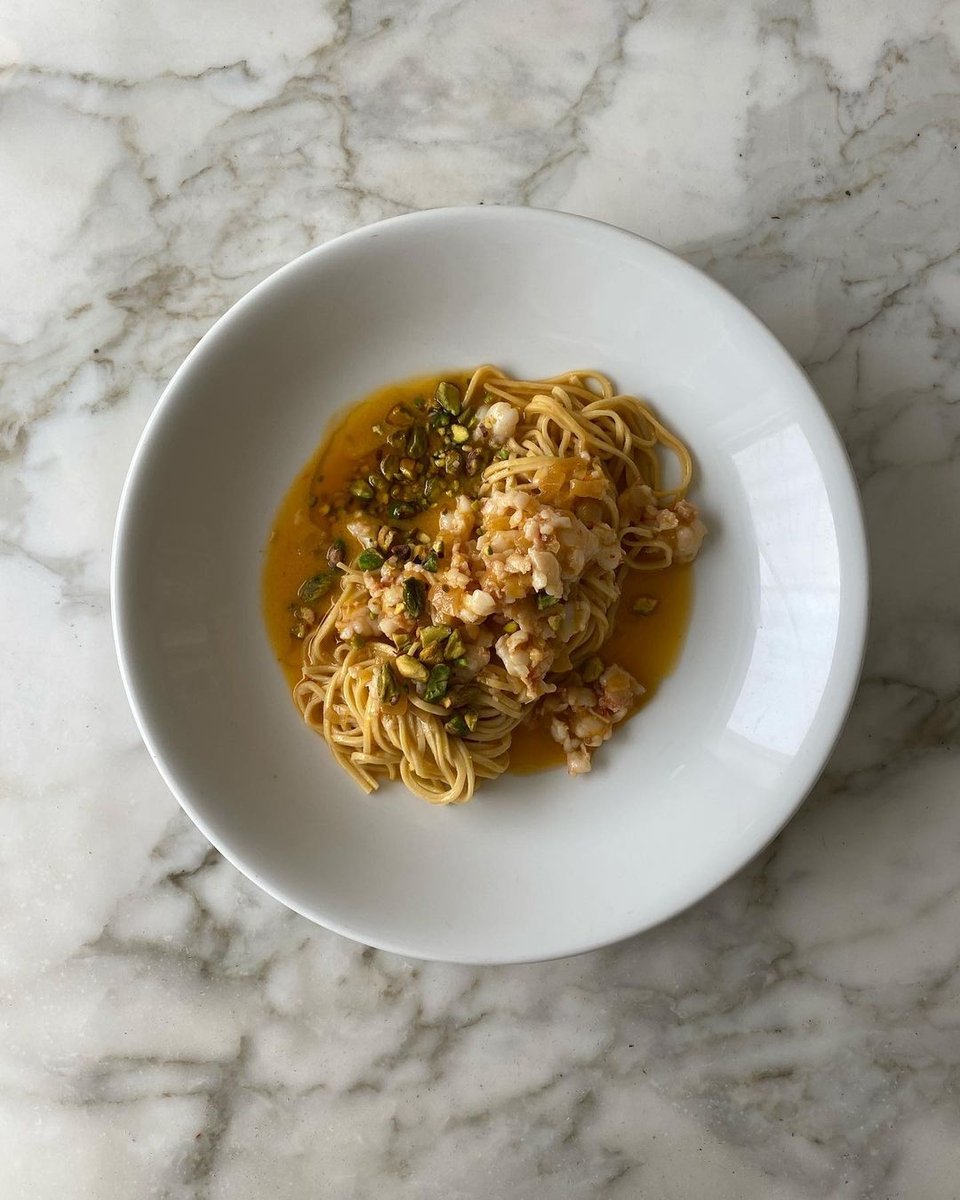 Sydney knows no better tiramisu than the pie at 10 William St.
And while that tiramisu is indeed god-tier, almost all the dishes at this romantic two-storey pasta and wine bar here are equally exciting, from the pitch-perfect focaccia with olive oil, and the quintessential pretzel with whipped bottarga, to the regularly rotating house-made pasta dishes. All are served to an ambitiously high standard.
Expect excellent, personable service as well, making 10 William Street an all-rounder and, to many, the best Italian restaurant in Sydney. However, I'd argue that Fratelli Paradiso just edges it out.
---
4. Alberto's Lounge, Surry Hills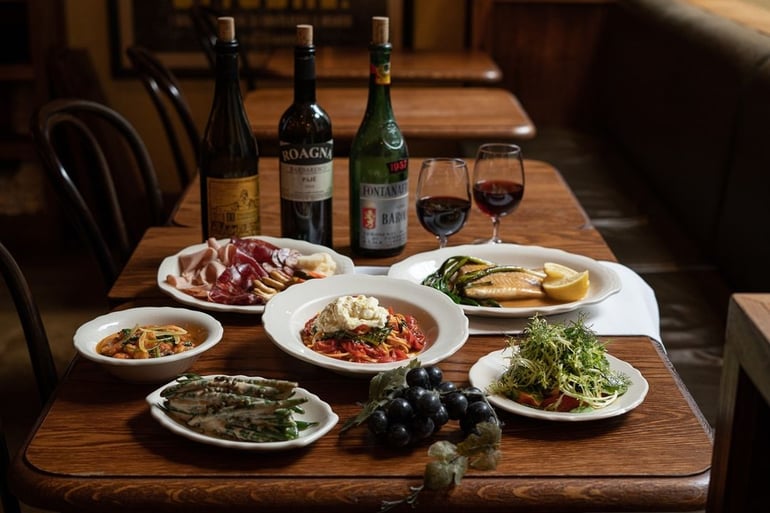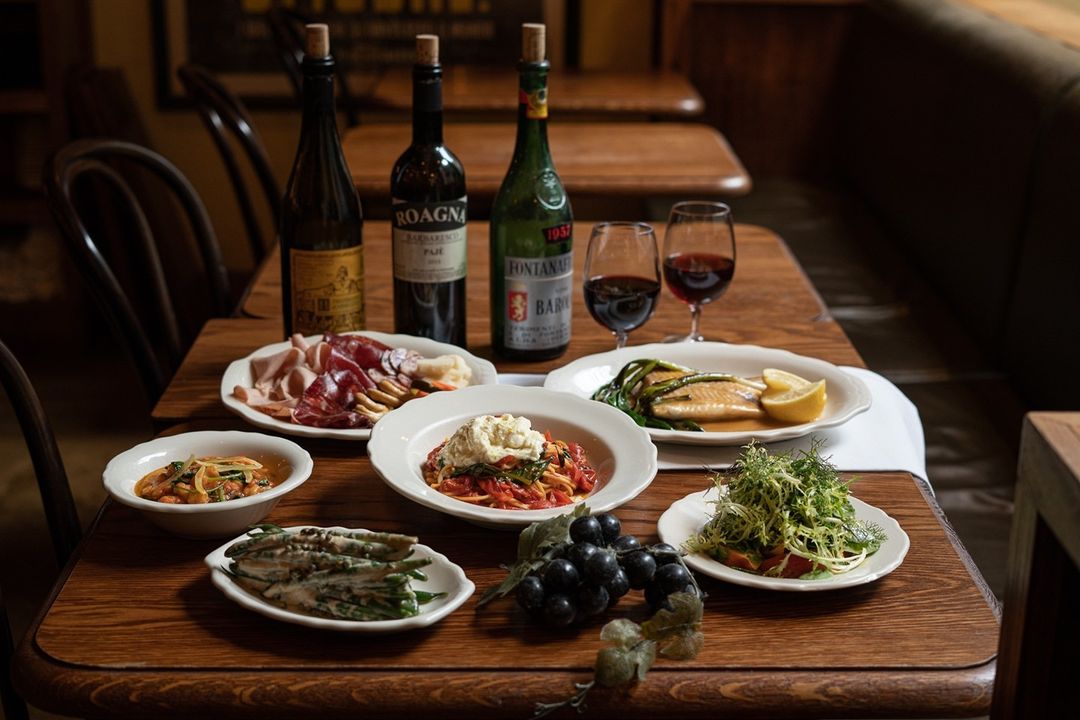 Swillhouse Group pioneered the local small bar scene with Shady Pines Saloon, owned the whisky scene with The Baxter Inn, seduced the city's French dining fanatics with Restaurant Hubert, and gave the late-night crowd a favourite with Frankie's Pizza. Their greatest achievement, however, has been Alberto's Lounge.
This modern pioneer of Italian restaurants has a concise list of simple homestyle favourites that invariably hit the spot, such as pappardelle with beef short rib ragu and Murray cod with cumquat beurre blanc.
It's surely one of the best Italian restaurants in Australia, whether it's for dinner or a quick visit to the bar for the fantastic wine list
---
5. Palazzo Salato, Sydney CBD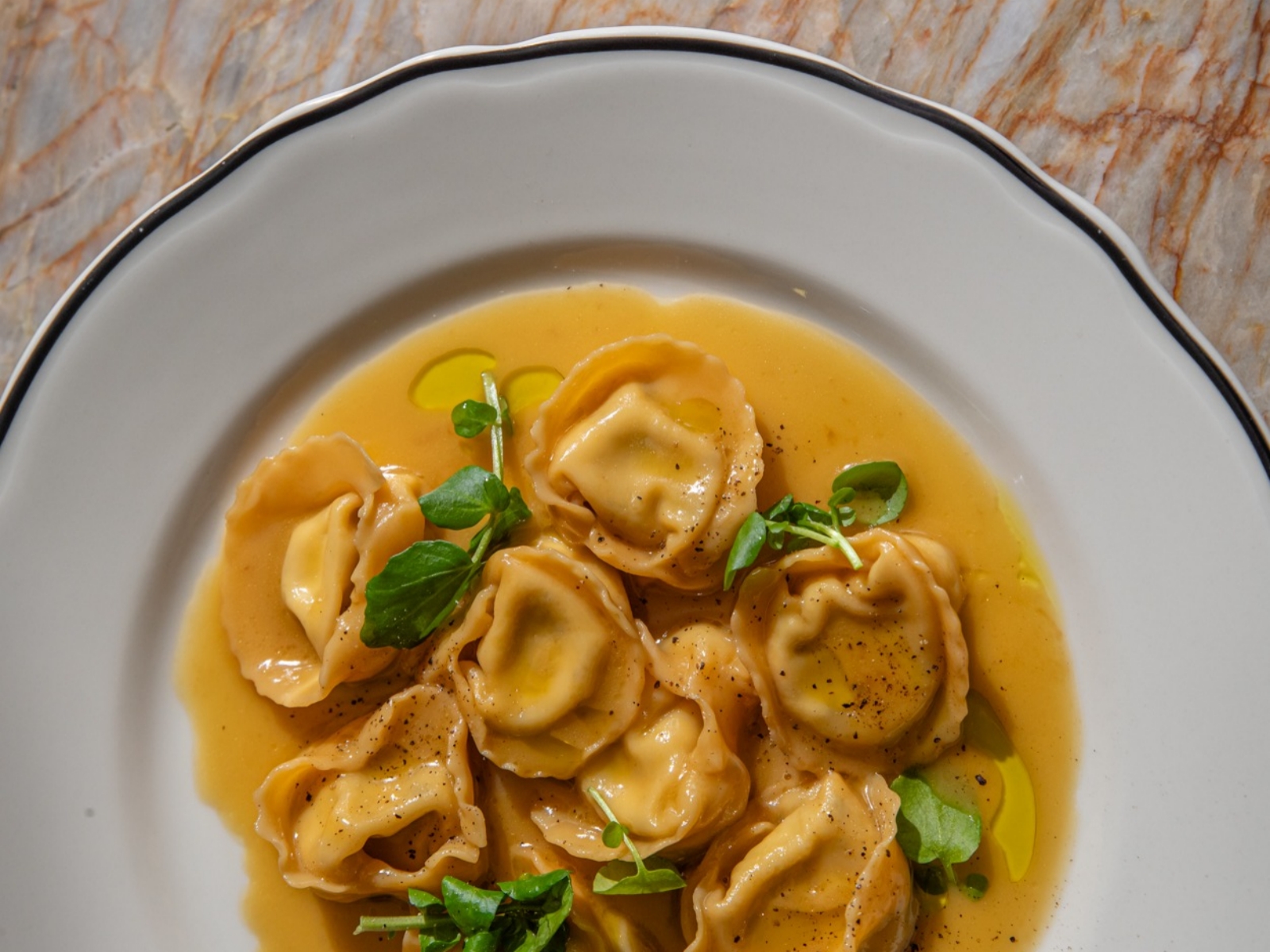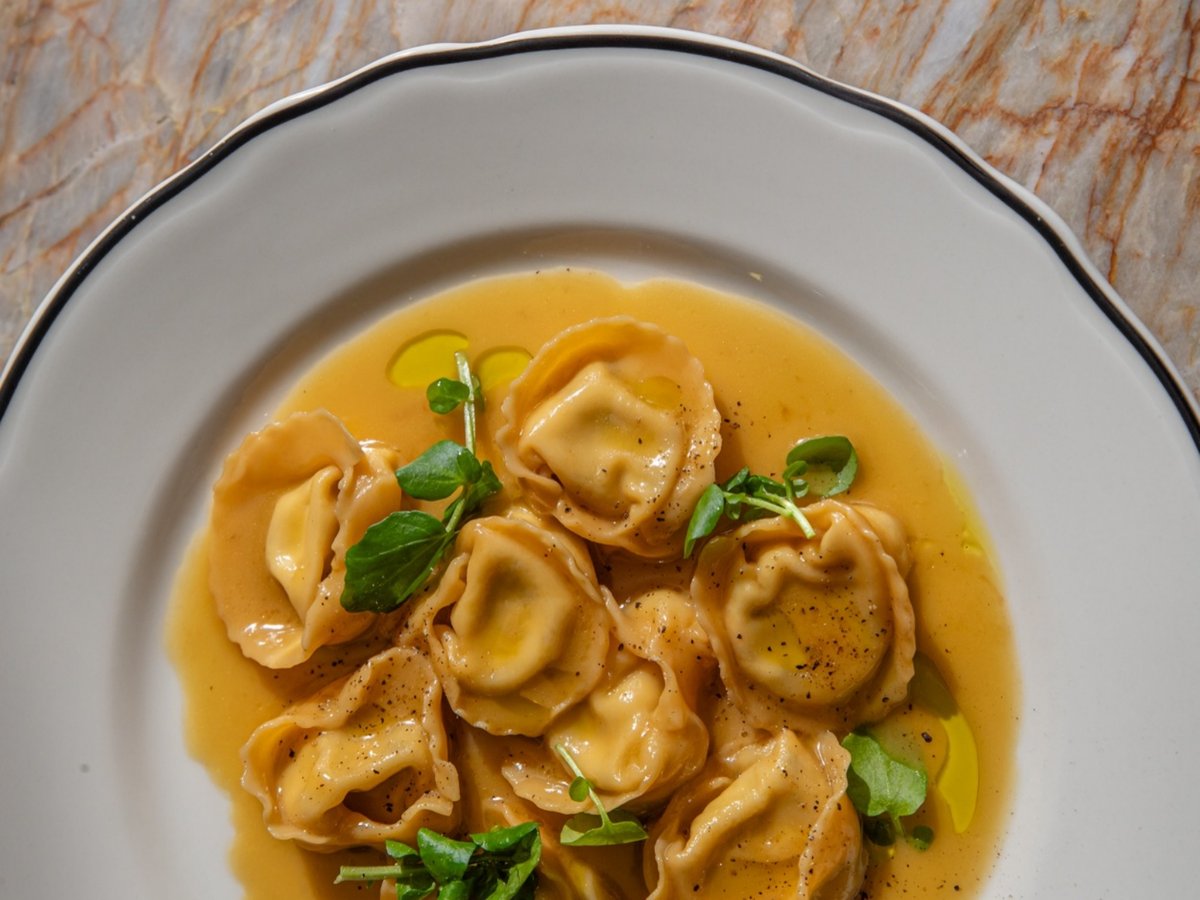 Briefly maligned during its soft-open phase as "Ragazzi writ large", Palazzo Salato has more in common with the great neighbourhood trattorias of Rome. (With its high ceilings, labyrinthine layout, and similarly gargantuan collection of wines, Alla Rampa comes to mind.)
The Love Tilly Group's newest opening also happens to be its heftiest yet: offering 120 covers across a series of banquettes, island tables, and a cavernous private dining room (with enough space for 21) tucked off at the rear.
For a restaurant so deeply inspired by the traditions of rustic Italian cooking, it's only natural for diners to expect a succession of plates cooked alla griglia ("grilled") or downhome favourites like trippa alla romana — a mound of toothsome, wonderfully slippery beef tripe in a piquant red sauce that lends itself elegantly to bread.
In the typical Love Tilly style though, there's an appropriate devotion at Palazzo to the mutually reinforcing joys of pasta and wine. Both the coil-like trottole all'Amatriciana and mafaldine (topped with a generous fistful of spanner crab) are delicious enough to warrant a booking — best washed down with a glass of something distinctive, from the restaurant's 600-bottle-strong reserve list.
---
6. Bistecca, Sydney CBD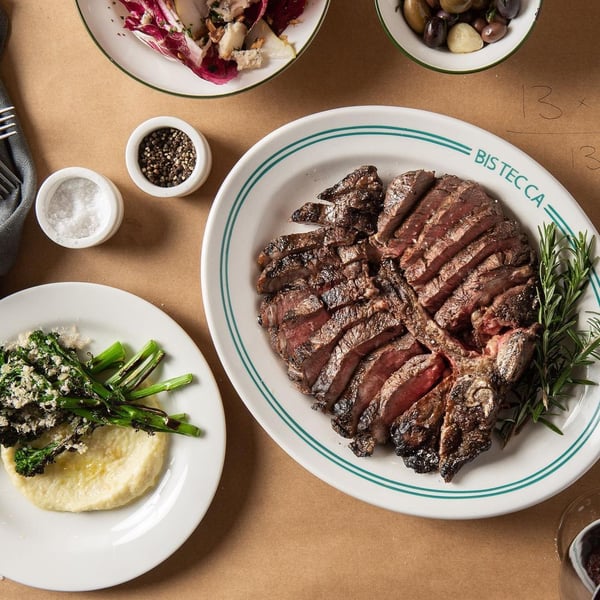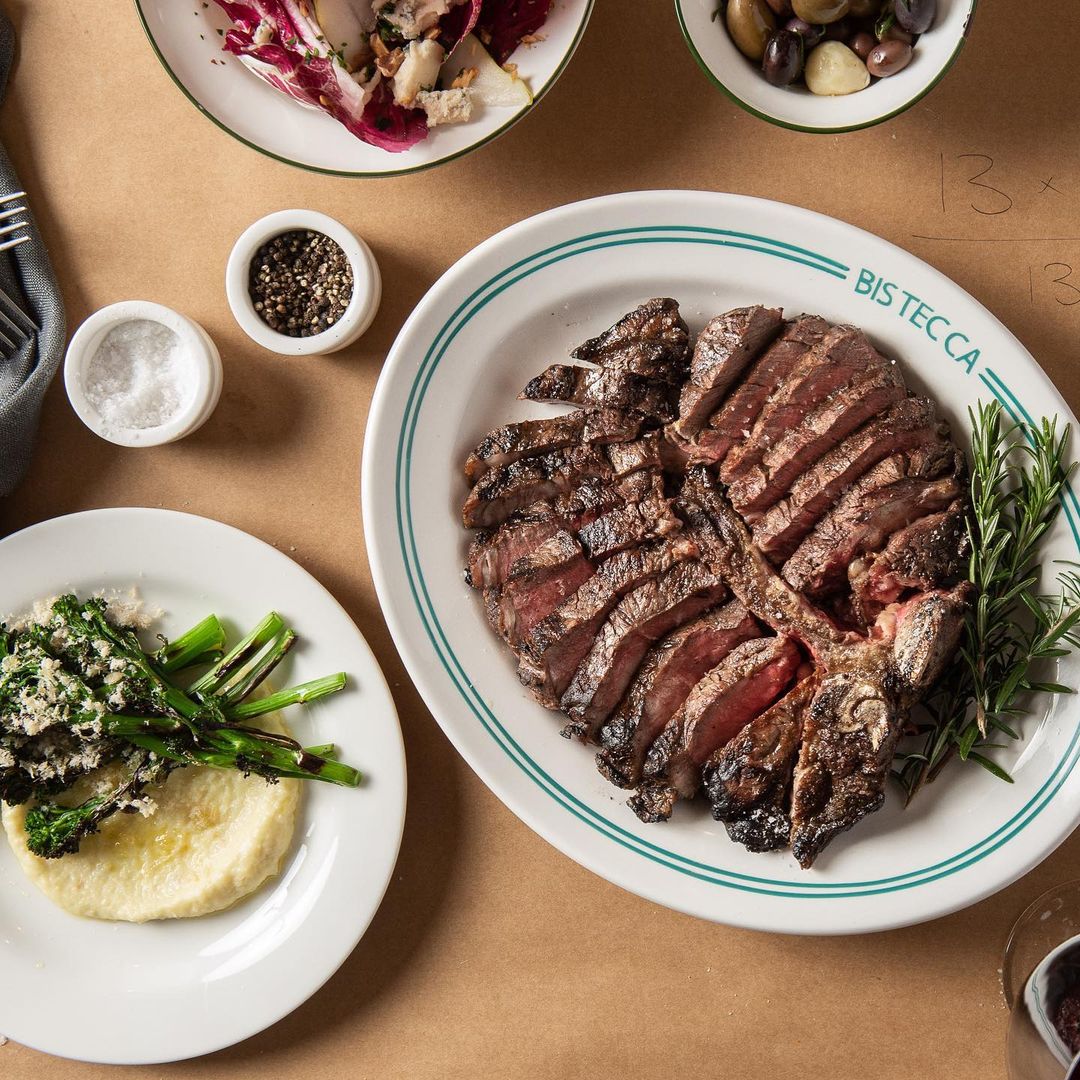 Bistecca is that quintessential opulent Italian steakhouse that Sydney has needed for a very long time and the fact that it's still pumping all these years later is a testament to what Liquid & Larder, the same group behind The Gidley and The Rover (formerly The Wild Rover), has built.
The sophisticated Sydney steakhouse is centred around a perfect Bistecca alla Fiorentina, otherwise known as a T-bone steak, flanked by fresh sides like pecorino with truffle honey and bone marrow with a parmesan crust.
---
7. a'Mare, Barangaroo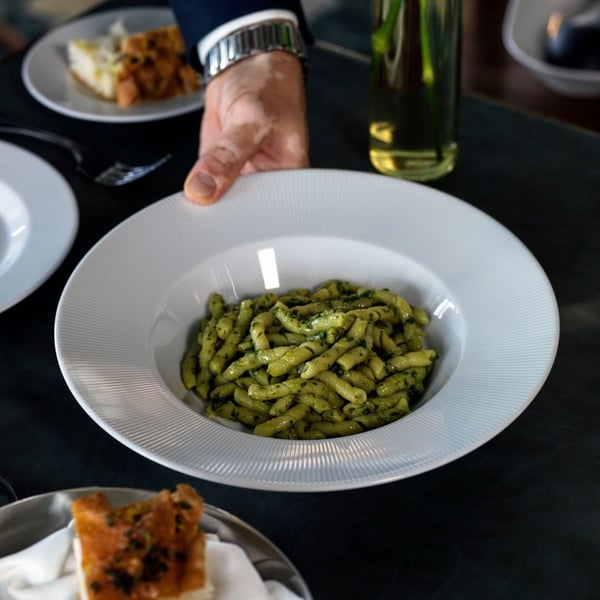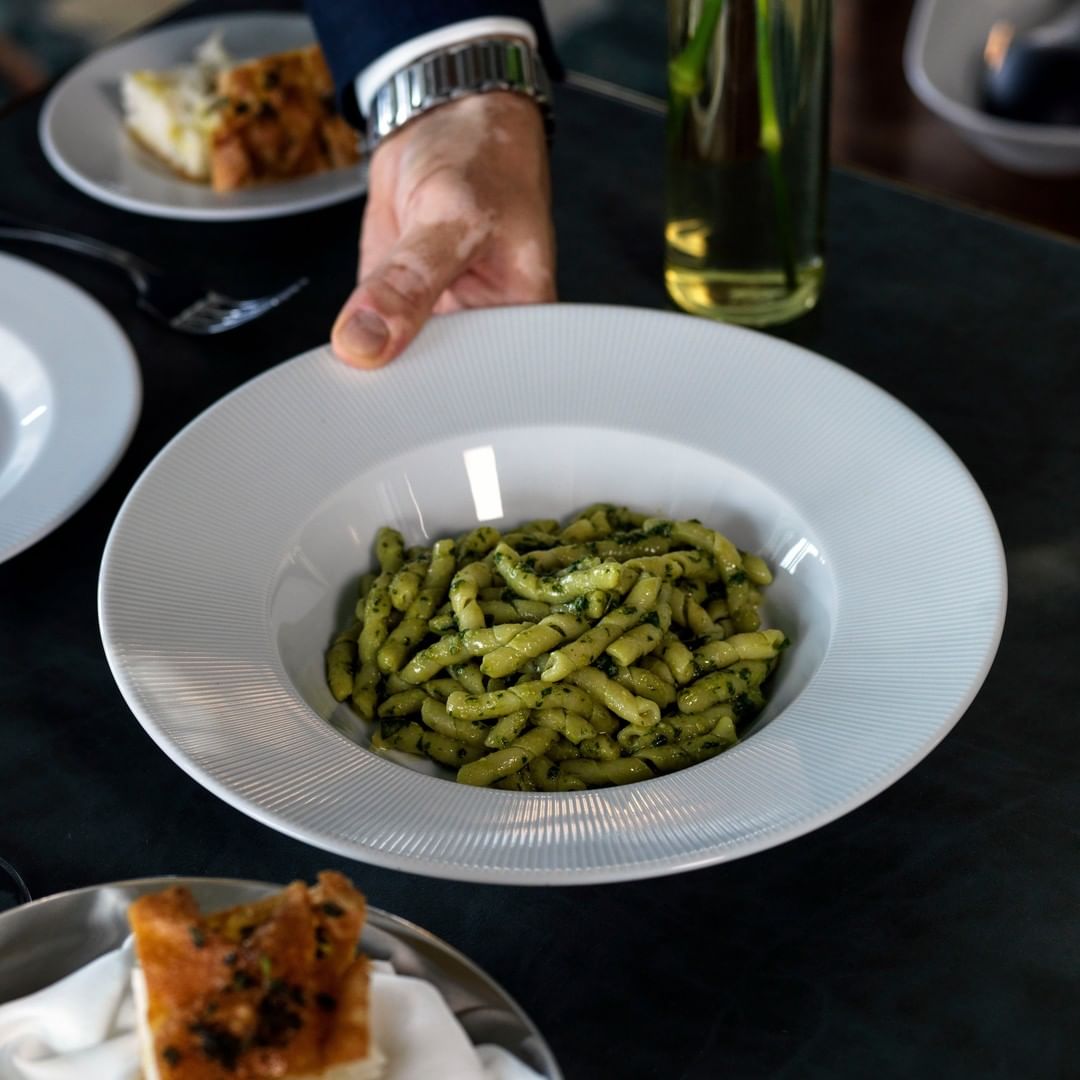 Theatre. Alessandro Pavoni (he who has guided Ormeggio at The Spit to legendary status) opened a'Mare with theatre in mind. At least in a relative sense. A return to old-school tableside prep and gregarious service brings a great sense of flair to the expensive space.
When staff roll up to prepare trofie al pesto for you by your table, there's a great deal of intimacy that is lost on many of Sydney's best Italian restaurants, proving Pavoni was onto something more than just a point of difference for his big, splashy Crown Sydney restaurant.
On my first visit, I wasn't a fan. Yet, a'Mare has changed a lot since opening and I'd daresay it's the best restaurant in Crown Sydney apart from the special-occasion-only Oncore by Clare Smyth.
---
8. Matteo Downtown, Sydney CBD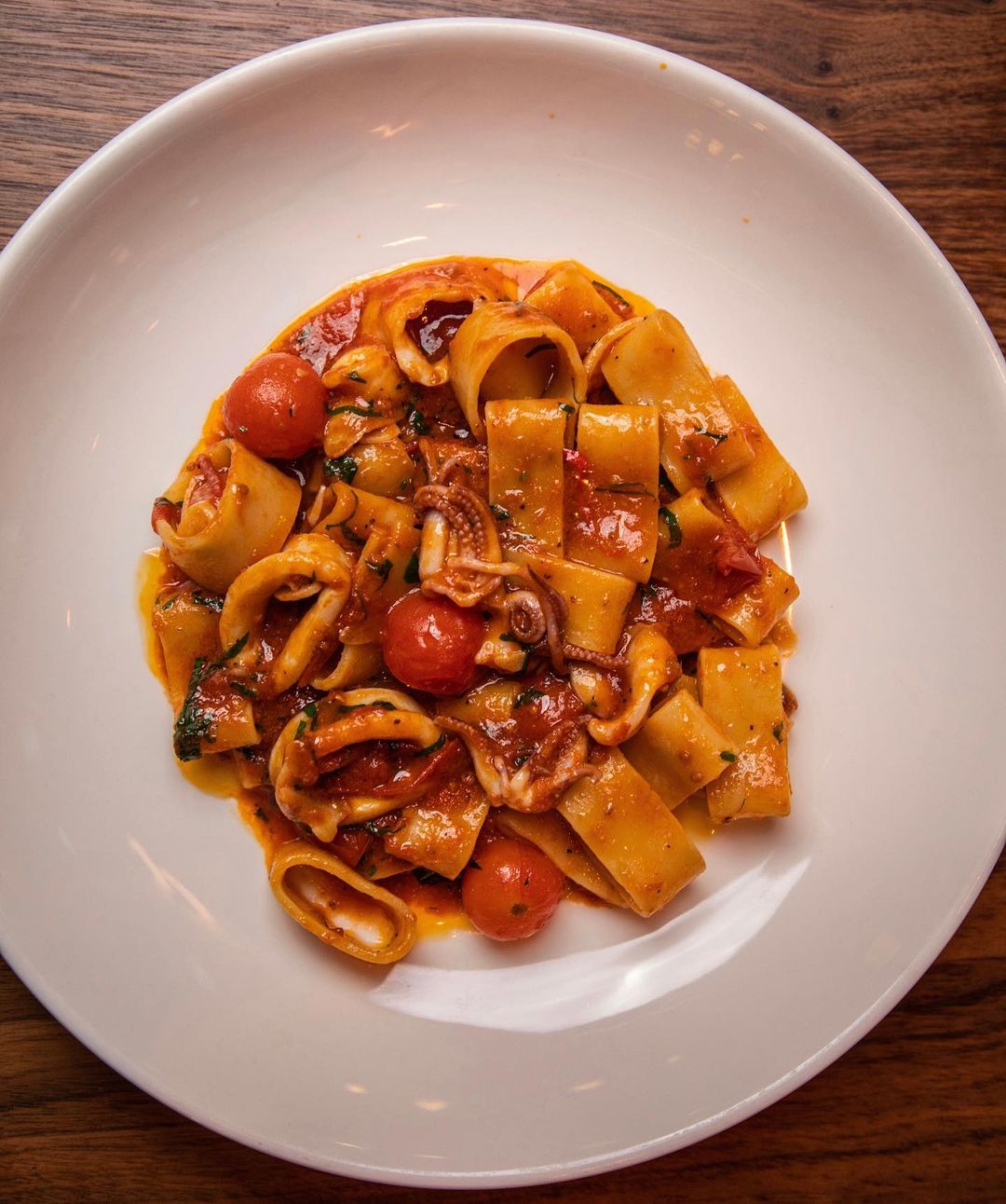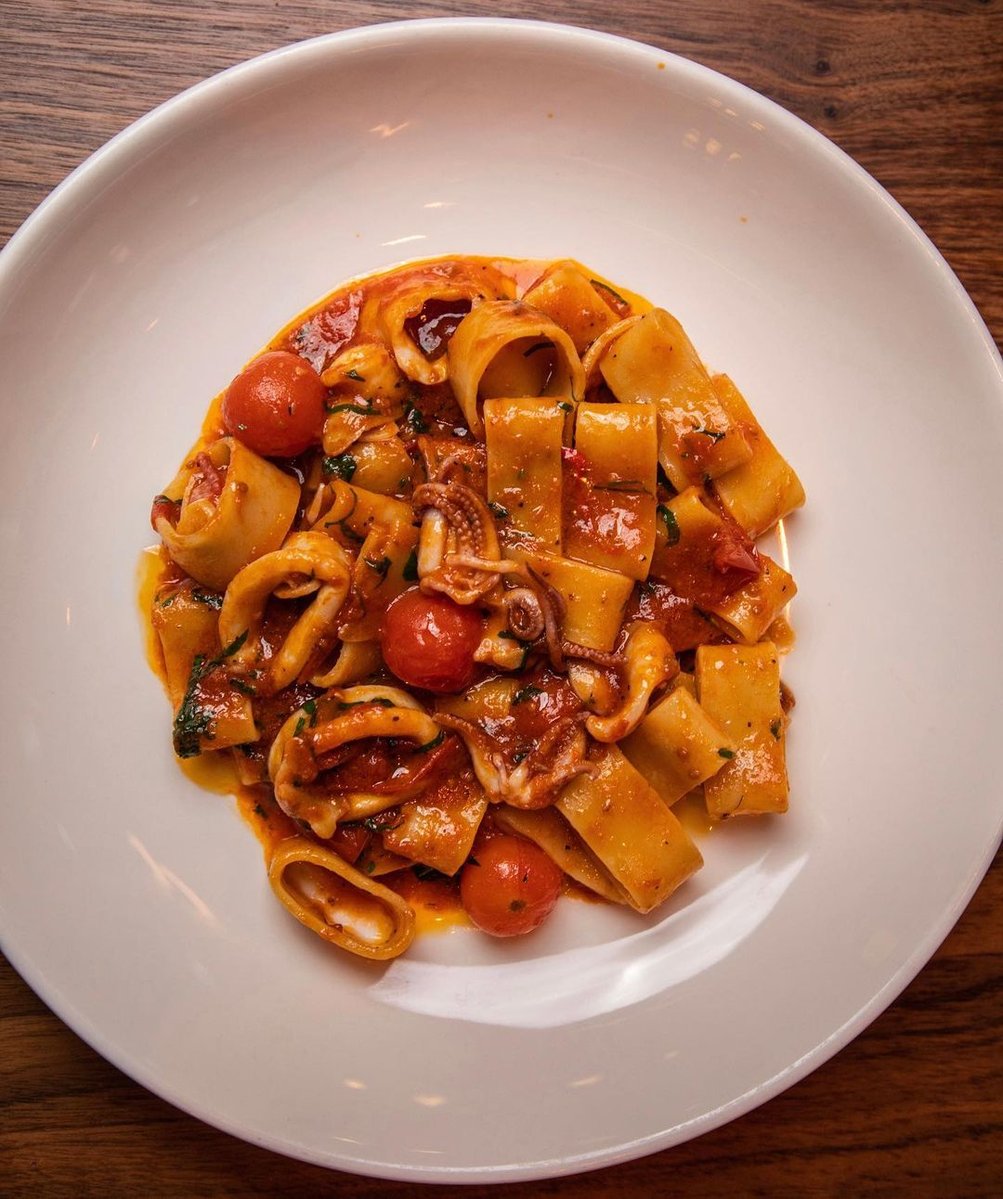 An all-day dining powerhouse in Sydney CBD, Matteo Downtown is amongst the best Italian restaurants near Martin Place, focusing on authentic Italian with an extensive menu that takes you through everything from Italian pies and antipasti to a mozzarella bar, plenty of seafood options and five rotating handmade pasta dishes.
Plus, the wine room has a knack for offering the right drop every single time, alongside some of the best negronis you can find in Sydney. In fact, it's worth the visit just so you can see what the cocktail bar has going on any given night.
---
9. Bastardo, Surry Hills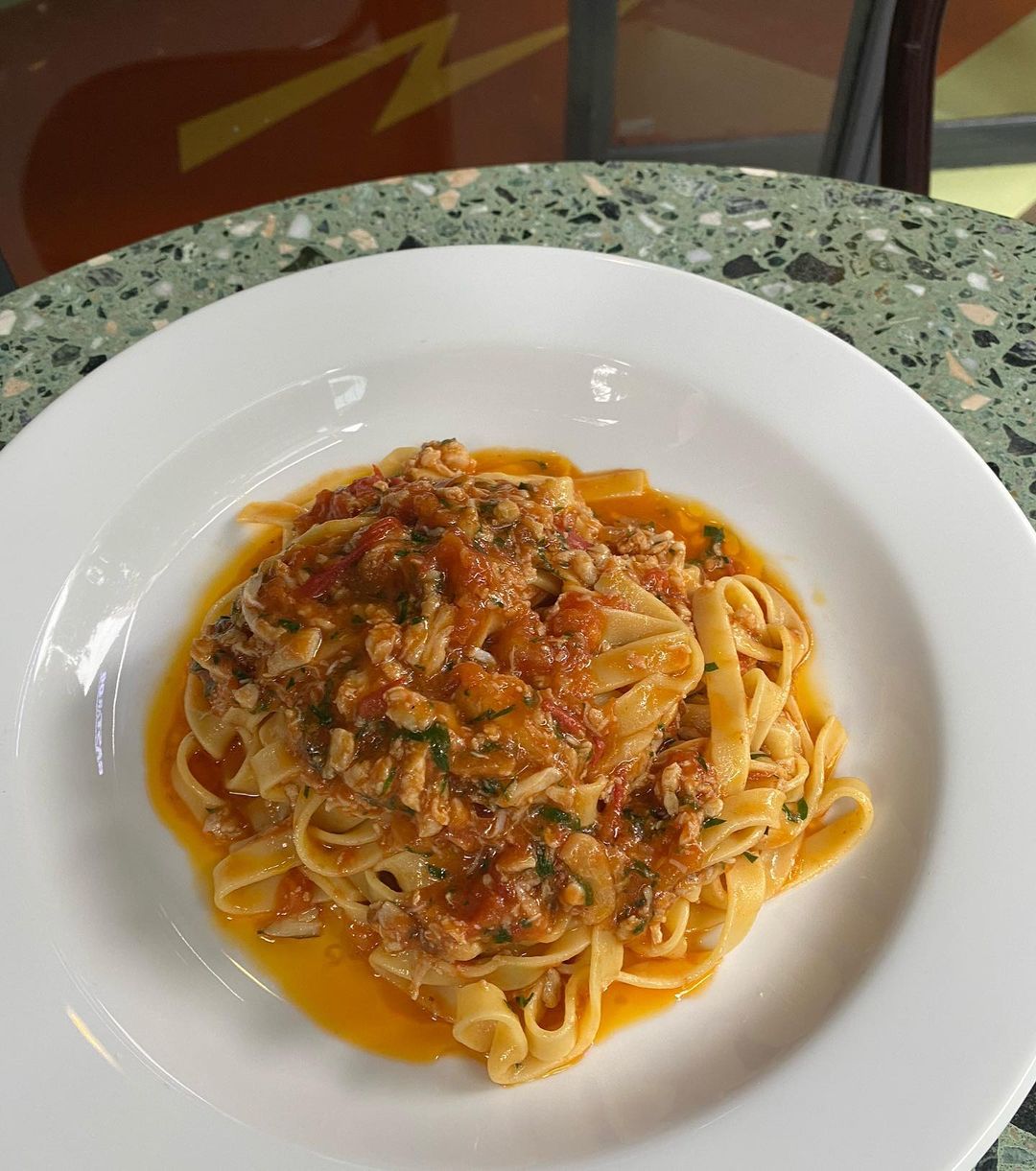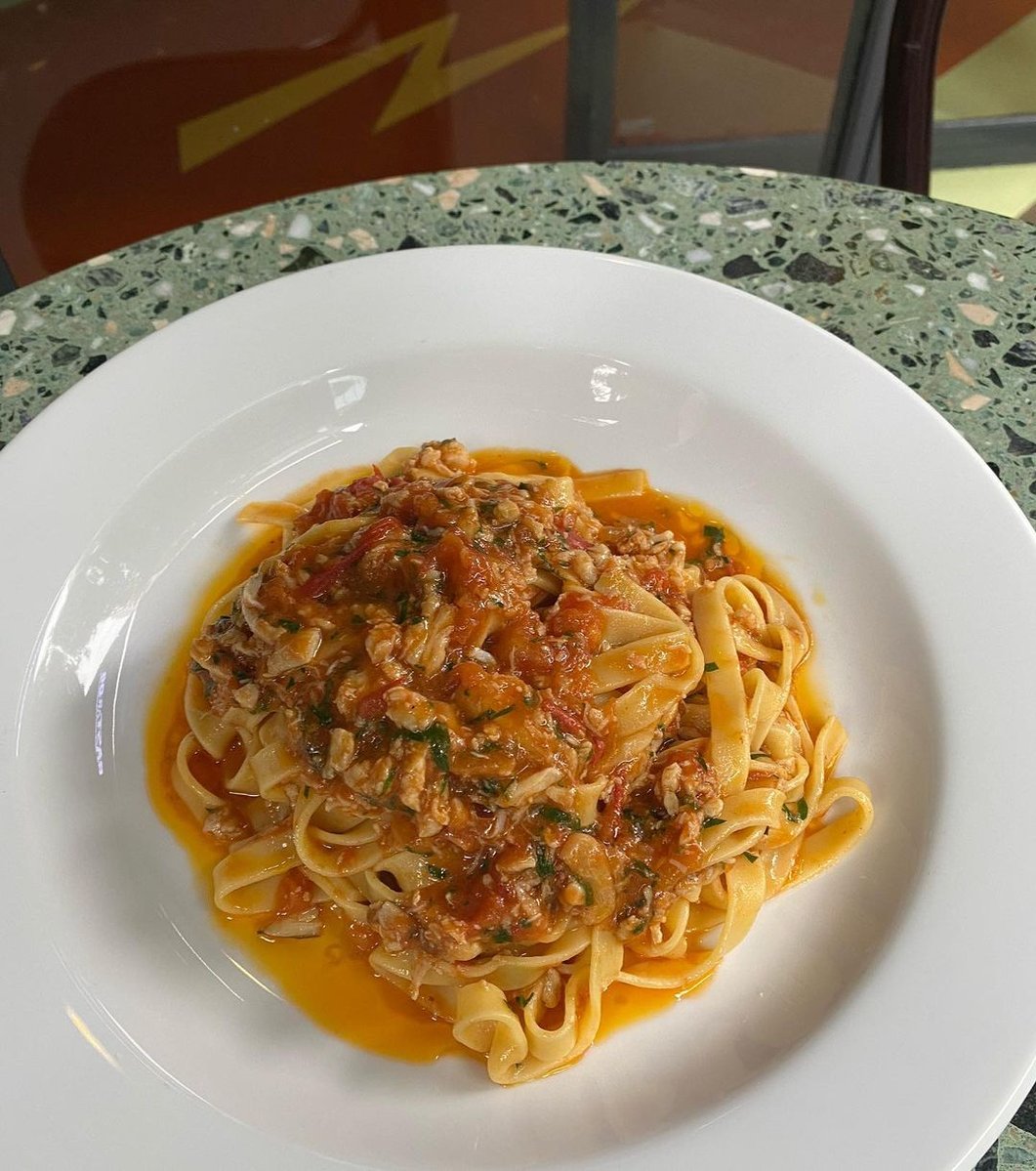 Lovers of Italian Sydney dining have a new hero, and his name is Bastardo. Located at 50 Holt Street in Surry Hills, this isn't a loving ode to Southern Italy, or an attempt at patching together the distinct signatures of regional Italian cuisine. It's an "Argentine-inspired bastardisation of Italian cuisine" by the unfailing team behind nearby staple Porteno.
The kitchen here is all top-quality ingredients and a minimal approach to handmade pasta that's as simple as the new-world and natural wines that dominate the wine list.
Make it a long lunch at Bastardo and tuck into a menu filled with highlights, from bullhorn peppers stuffed with anchovy to a dish of grilled swordfish with pistachio and a regularly rotating roster of both modern and classic pasta dishes.
---
10. deVita, Manly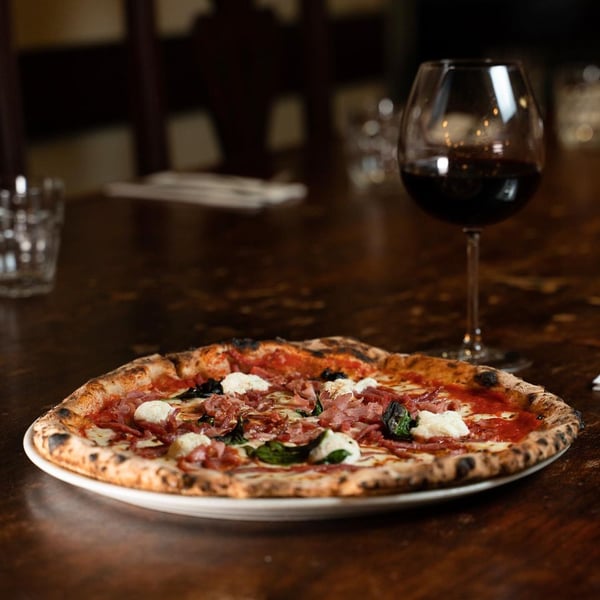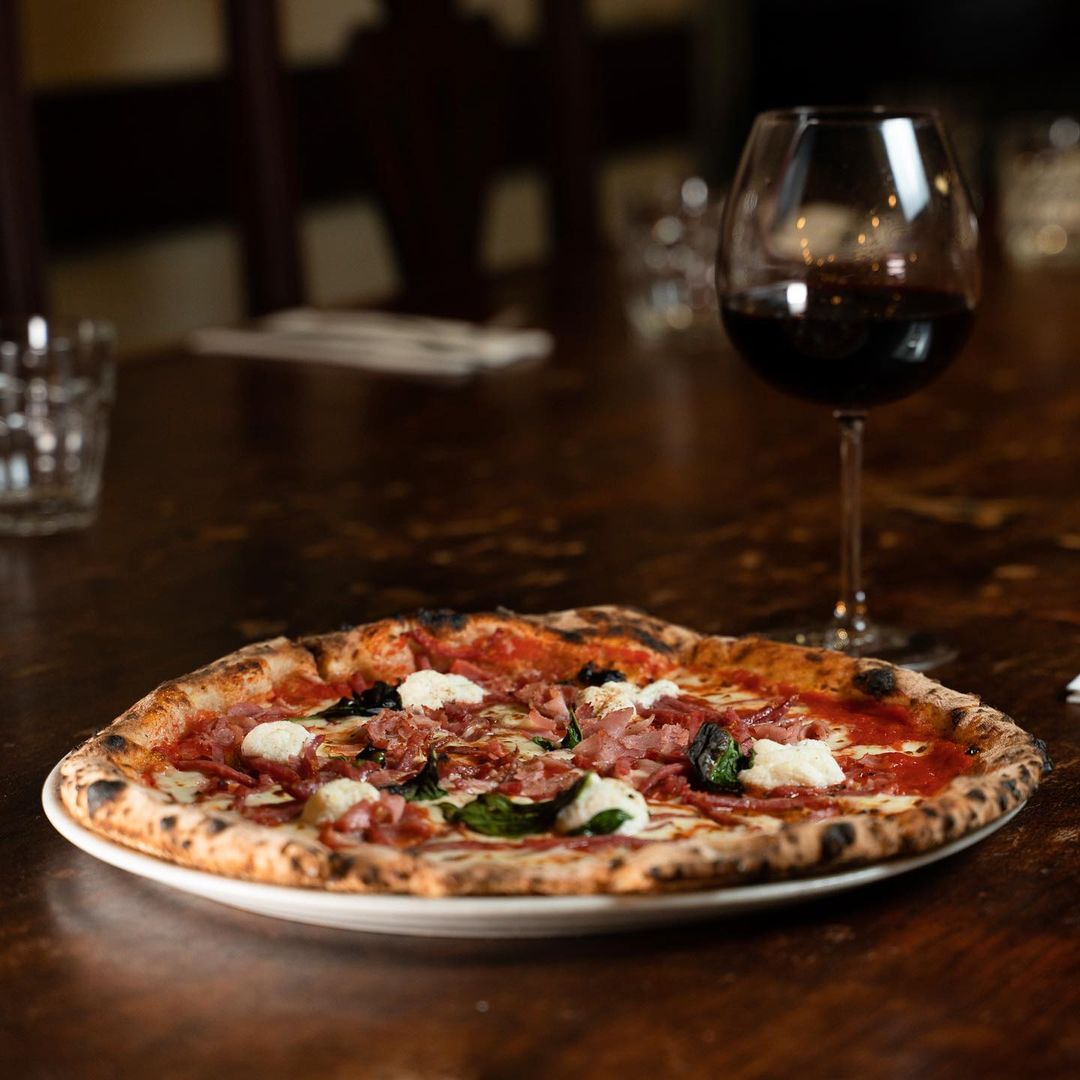 Pizza deserves its own Sydney guide. Fortunately for you, we also have a round-up of the best pizzas in Sydney.
But it's Manly's DeVita, with its powerhouse wood oven, that holds a special place for us. Muscling out much of the competition, it has become one of the most consistent odes to Napoli that you'd find in Sydney.
Manly isn't known for quality food – let alone Italian restaurants – unlike the more modern, touristy throes of Bondi Beach. But the pizza and pasta at DeVita are consistently excellent and more than earn the modest restaurant its place on this list.
---
11. Bar Totti's, Sydney CBD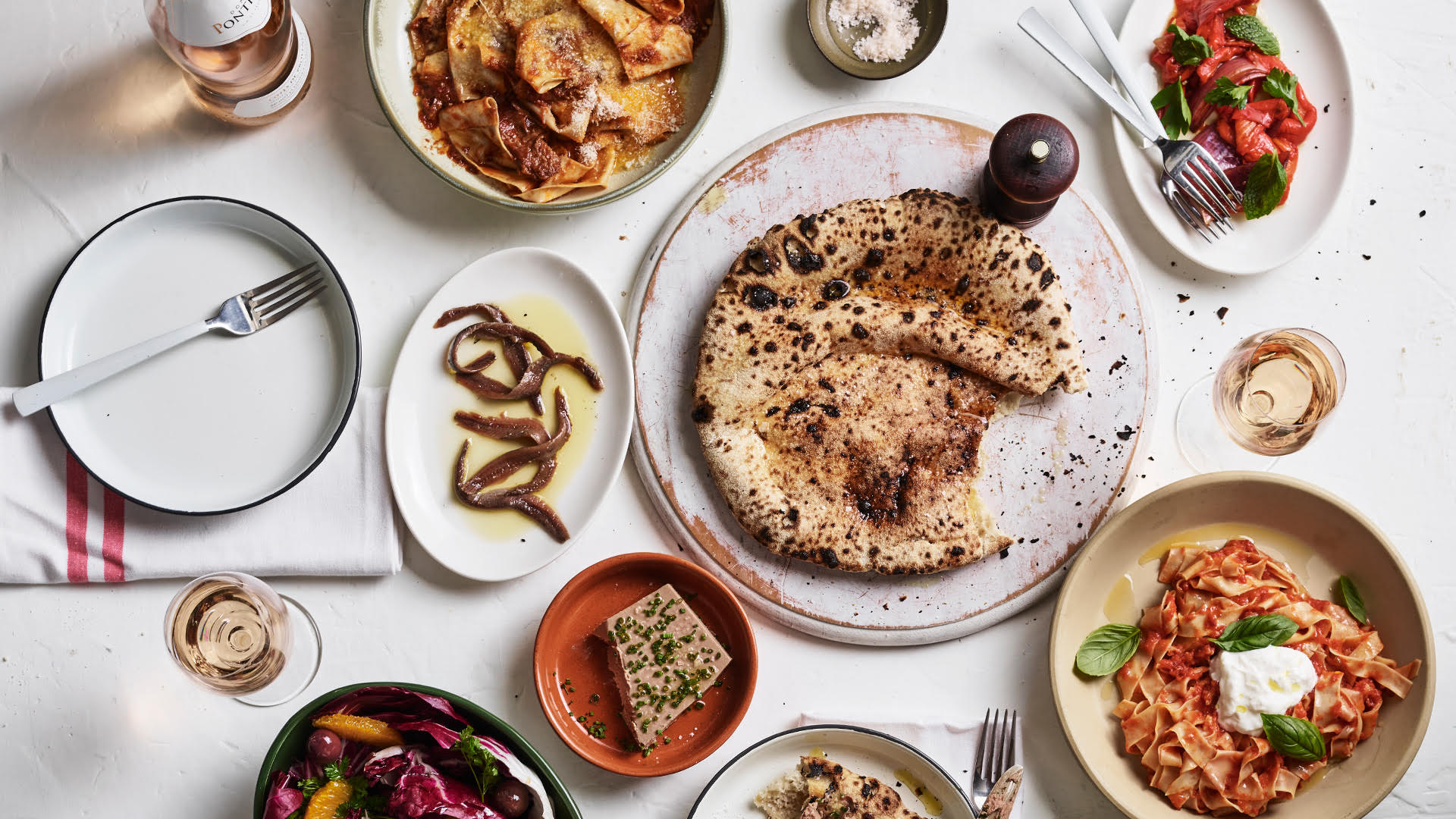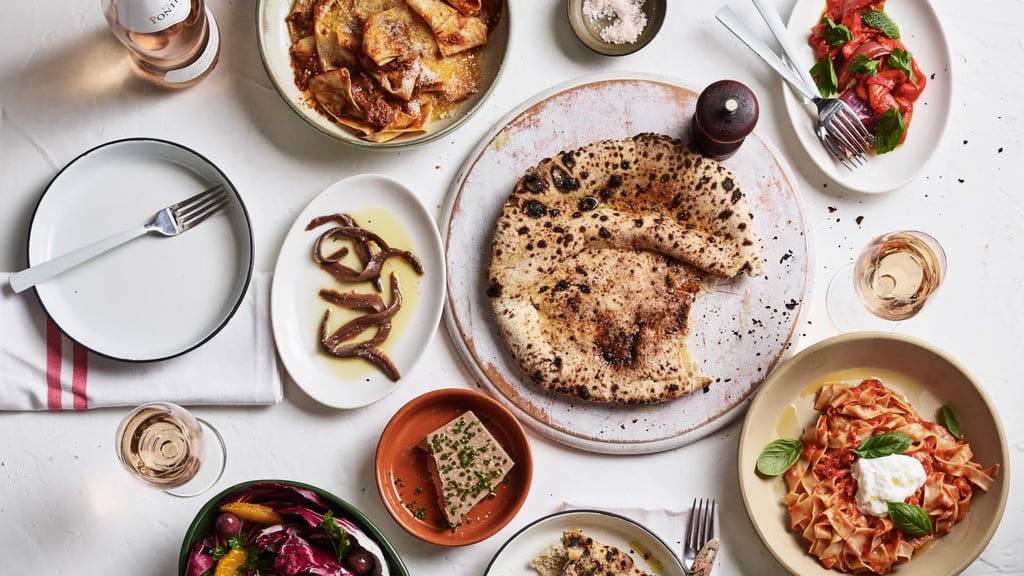 The pillowy, puffy, and downright powerful wood-fired bread at Totti's is a food group unto itself; a menu item so arresting that it, if it hasn't already yet, will perfectly define an entire generation of Sydney diners who are warming up to the idea of 'few ingredients, more flavour'.
Not many Italian dining experiences can compete with ordering up some of that famous bread and crowding the table with antipasti plates like anchovies, octopus, burrata, tomato, sardines, mushrooms, and marinated peppers.
In fact, it's so popular that Merivale has also opened a casual spin-off next door called Oti', serving up sandwiches and Roman pizza.
Totti's, which grew from Bondi Beach to a second outpost in the CBD near Angel Place and on George Street, also do up some great pasta dishes, boasts some of the best tiramisu in town, and hosts a tight selection of wine that can't fail.
I'd go so far as to say Totti's was responsible for pushing Merivale into a new era.
---
12. Ragazzi Wine & Pasta, Sydney CBD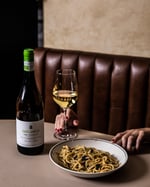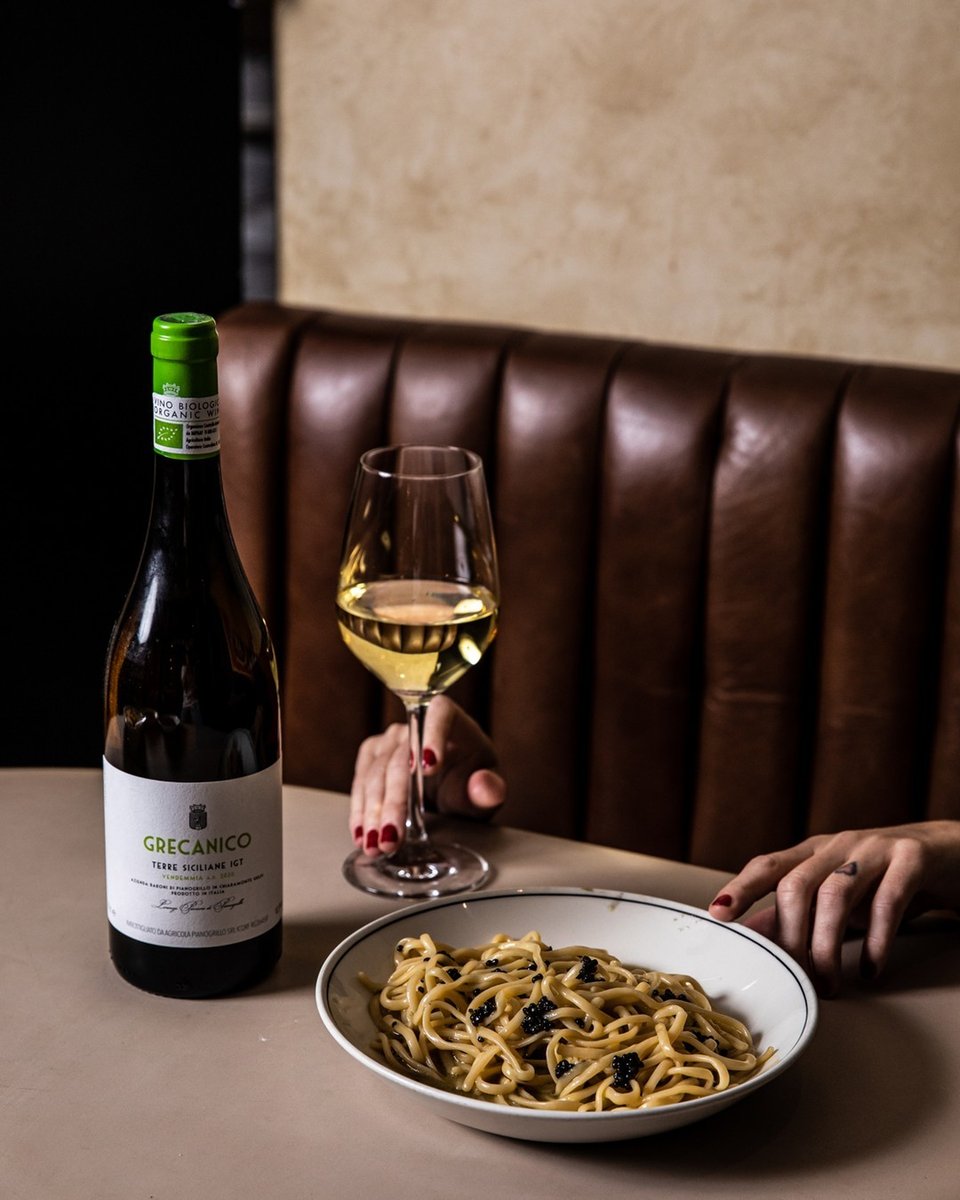 Head on over to cutting-edge pasta shop Fabbrica if you want to grab some ready-to-make cacio e pepe so you can feel like a true pasta master at home. Or you can hit up Ragazzi and watch the same team whip up some of the best Italian food in the city.
The menu at this excellent Italian restaurant and wine bar is trim and focused, offering all killer, no filler like Cantabrian anchovy with butter and sourdough and a fast-changing list of pasta dishes that go heavy on the pasta, light on the sauce.
The wine bar smells just as much like delicious pasta dough as it does with that spot-on Ragazzi wine selection, and it's a wafting scent that regularly draws people into this cosy Angel Place venue.
---
13. Paski Vineria Popolare, Darlinghurst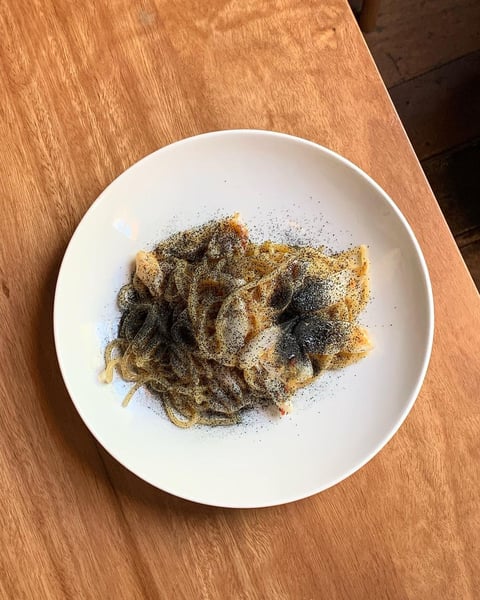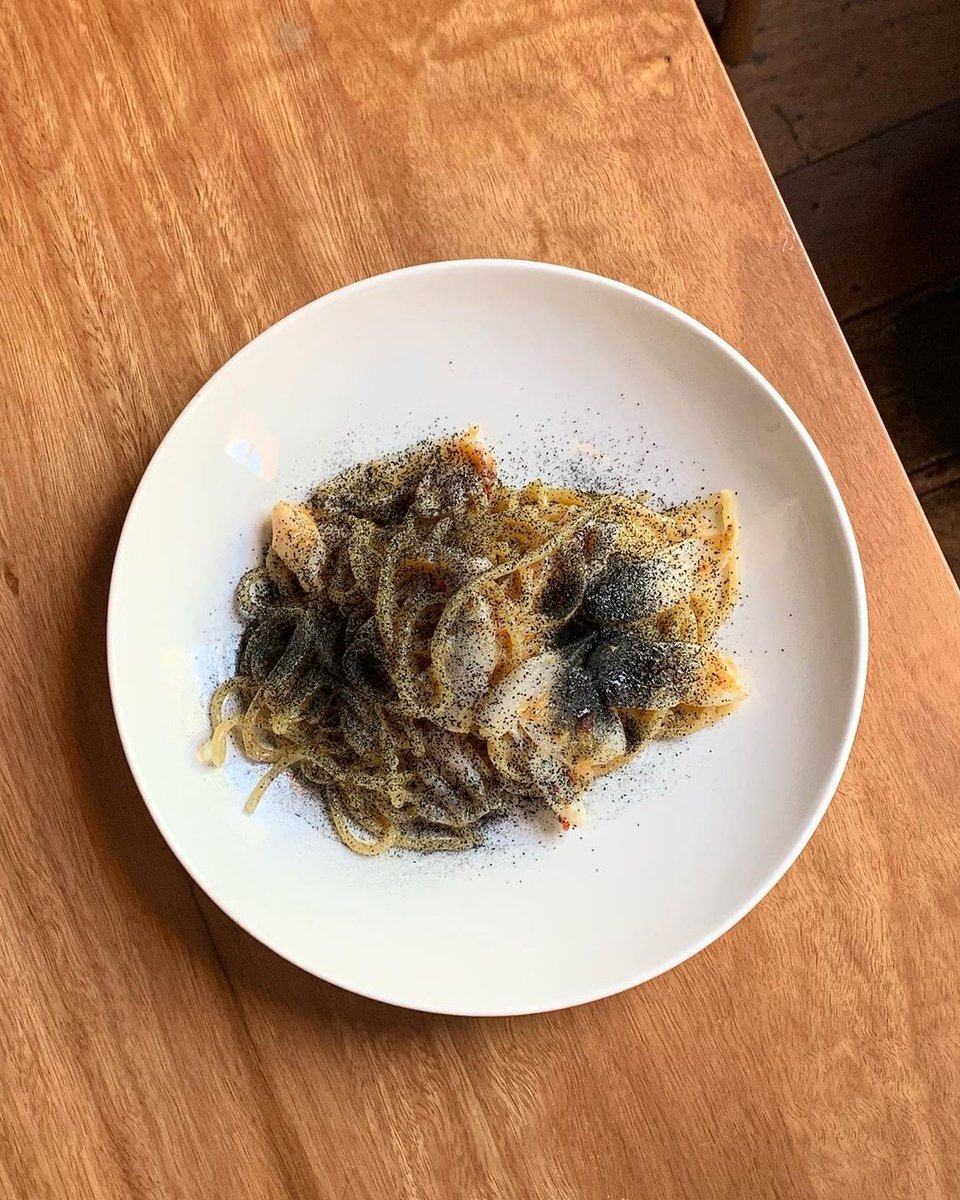 A cosy dining room on the second floor and a bar and bottle shop downstairs. Paski Vineria Popolare has quickly established itself as one of the fixtures of Oxford Street's buzzing social scene. It's perfect for date night, always fun and is anchored by quick, attentive service.
The drops here are consistent heavy hitters and the atmosphere, inspired by the enotecas and bottecas one would in Italy, is just the cherry on top. Dishes rotate constantly here, leaning on small plates to keep more focus on the wine.
---
14. Ormeggio at the Spit, Mosman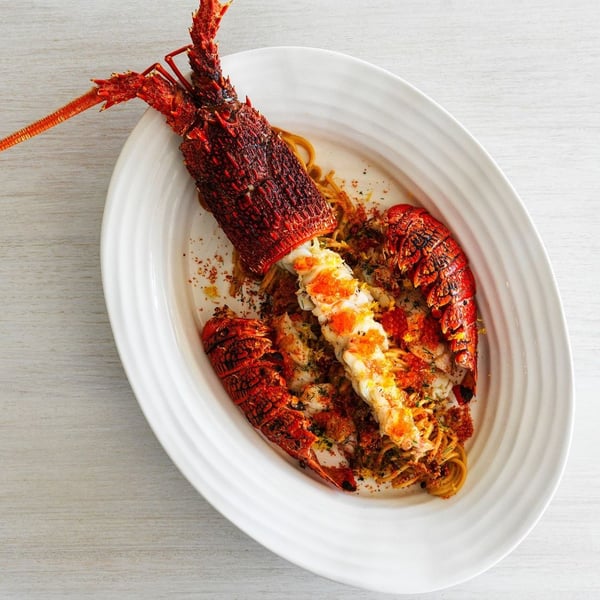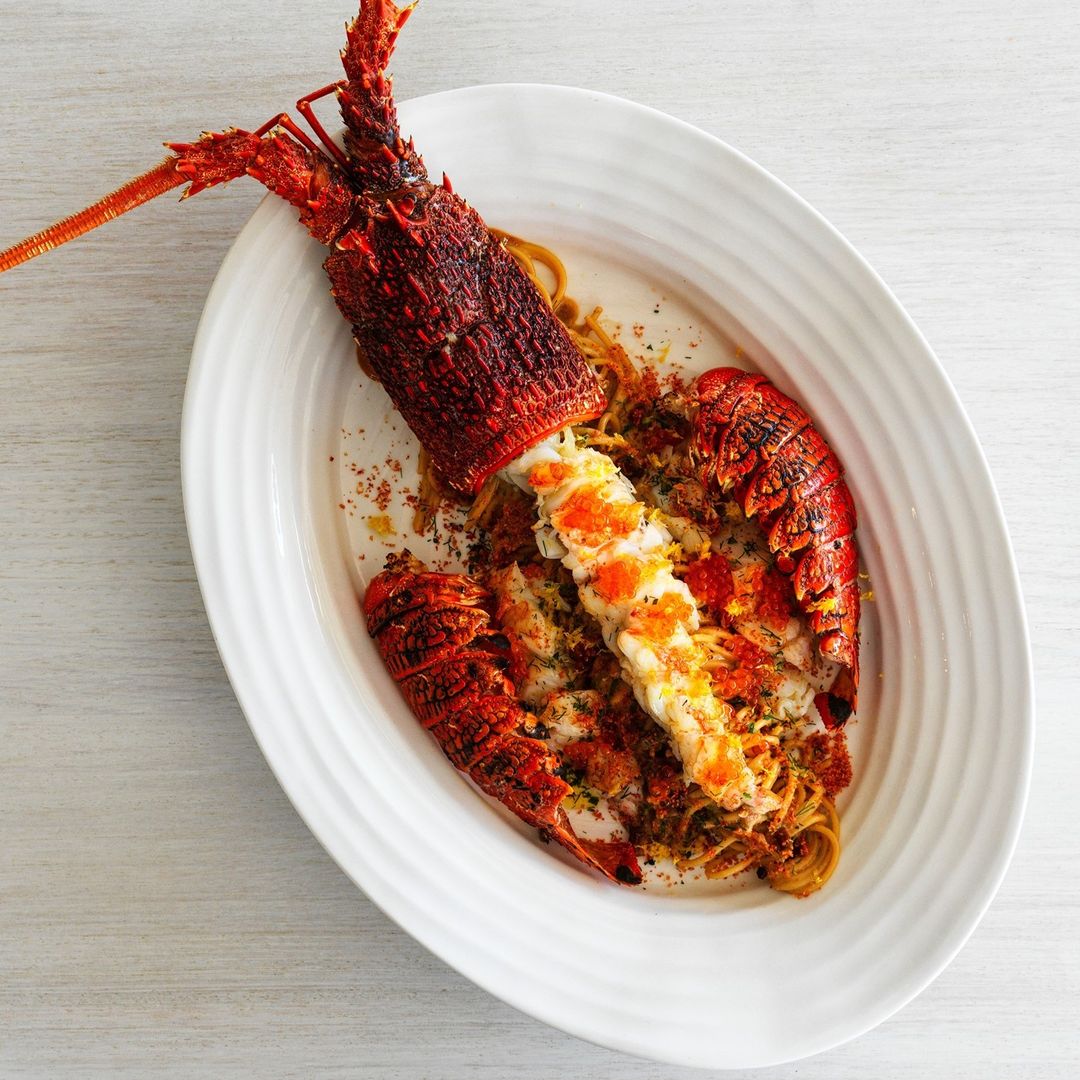 Head on over to D'Albora Marinas in Mosman for what is easily one of the best Italian restaurants on the Northern Beaches. Recently, the legendary Ormeggio at the Spit has switched its focus and gone harder on seafood, flirting with coastal Italian favourites by focusing on oysters, crudo and seafood pasta.
It's surely one of the more beautiful Italian restaurants in the city, which is why plenty of people would gladly travel to this stunner for special occasions.
---
15. Pilu At Freshwater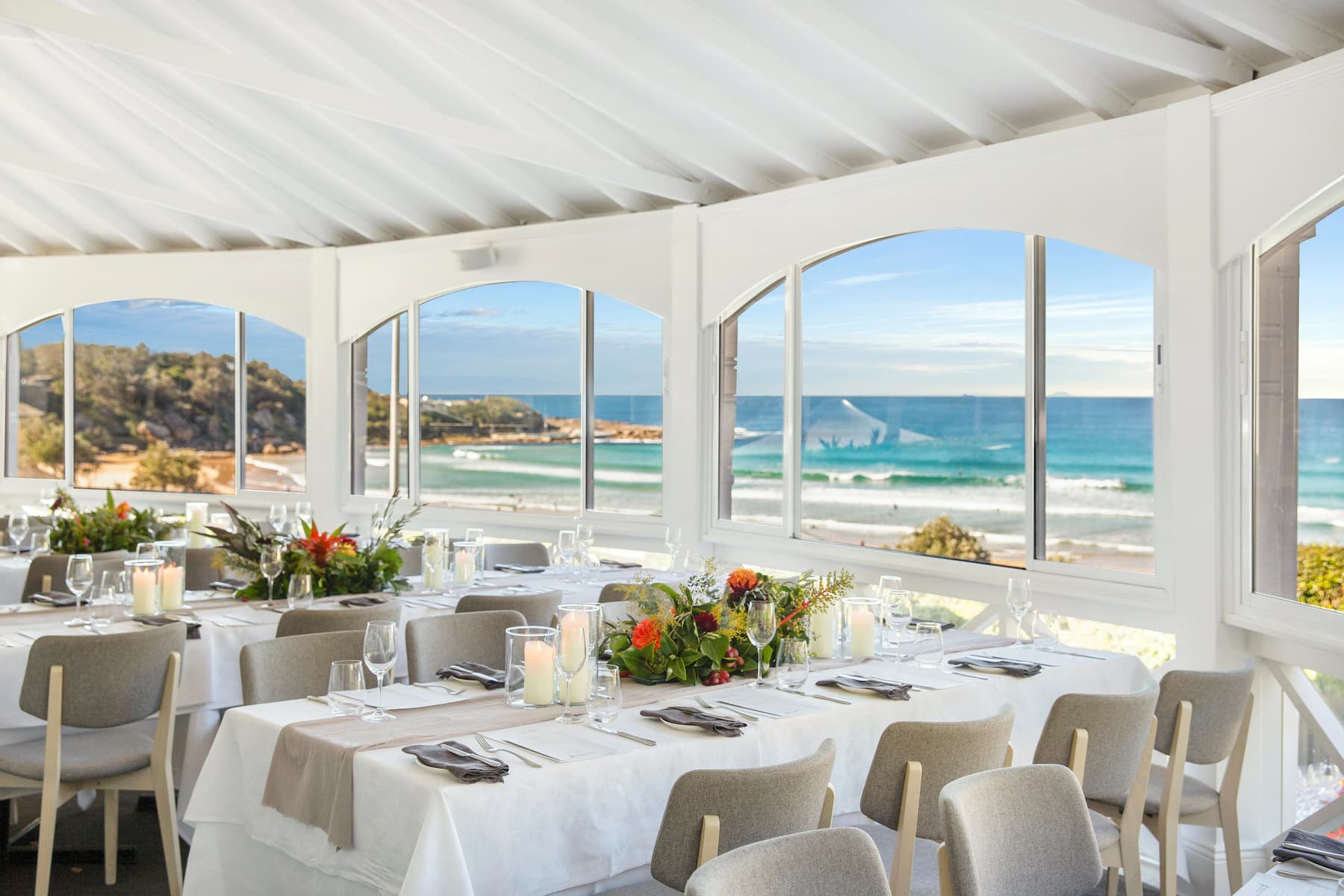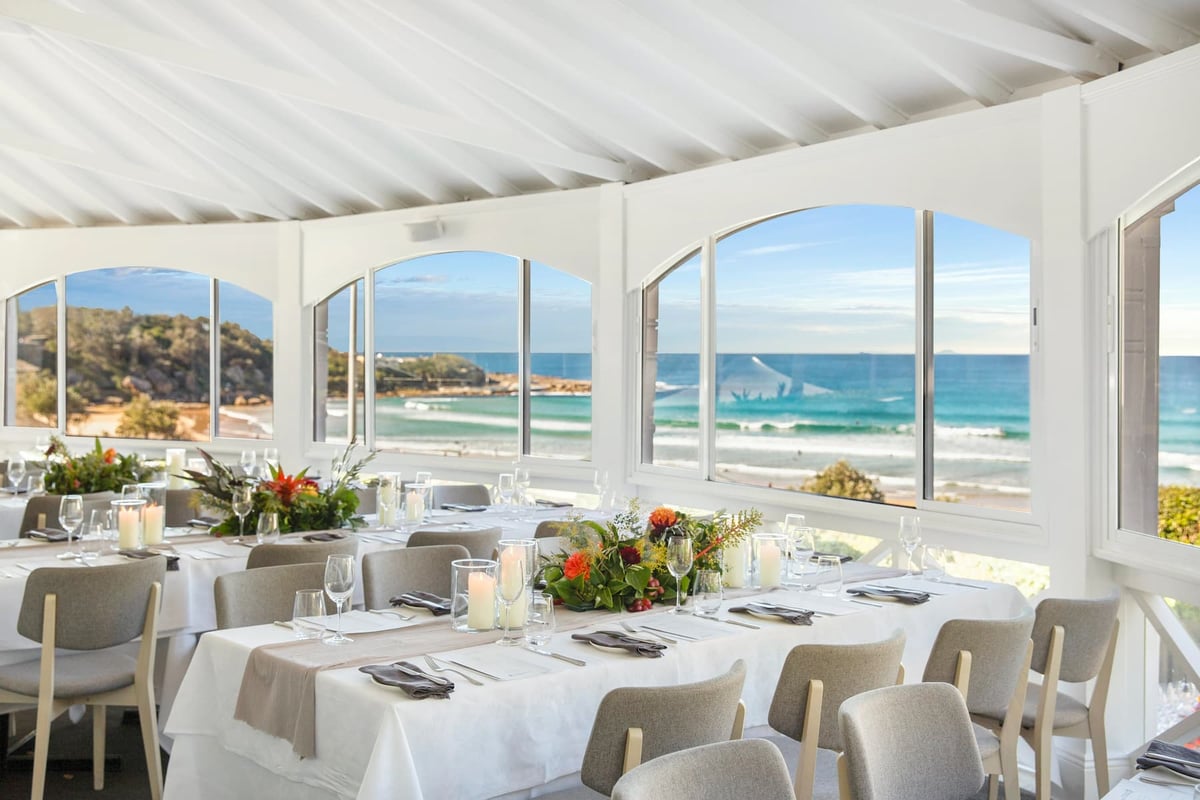 Another Northern Beaches icon. And personally, my favourite outside of the typical haunts like Surry Hills, Darlinghurst, Potts Point and the CBD.
Pilu at Freshwater favours the flavours of Sardinian cuisine, expressed by chef Giovanni Pilu to modernise traditional techniques and use them to produce endlessly rotating, produce-led options like standout dish chargrilled octopus a 'sa schischionera' with garlic and potato cream, and pasta like hand rolled fregola with rock lobster, tomato, and salmon roe.
---
16. The Dolphin Hotel, Surry Hills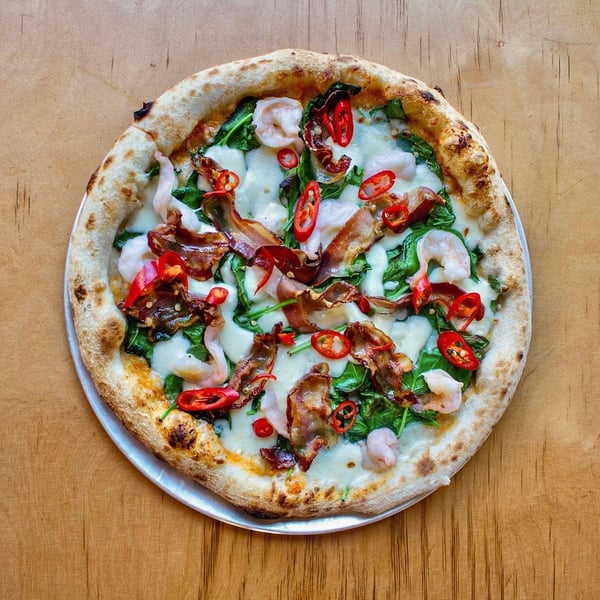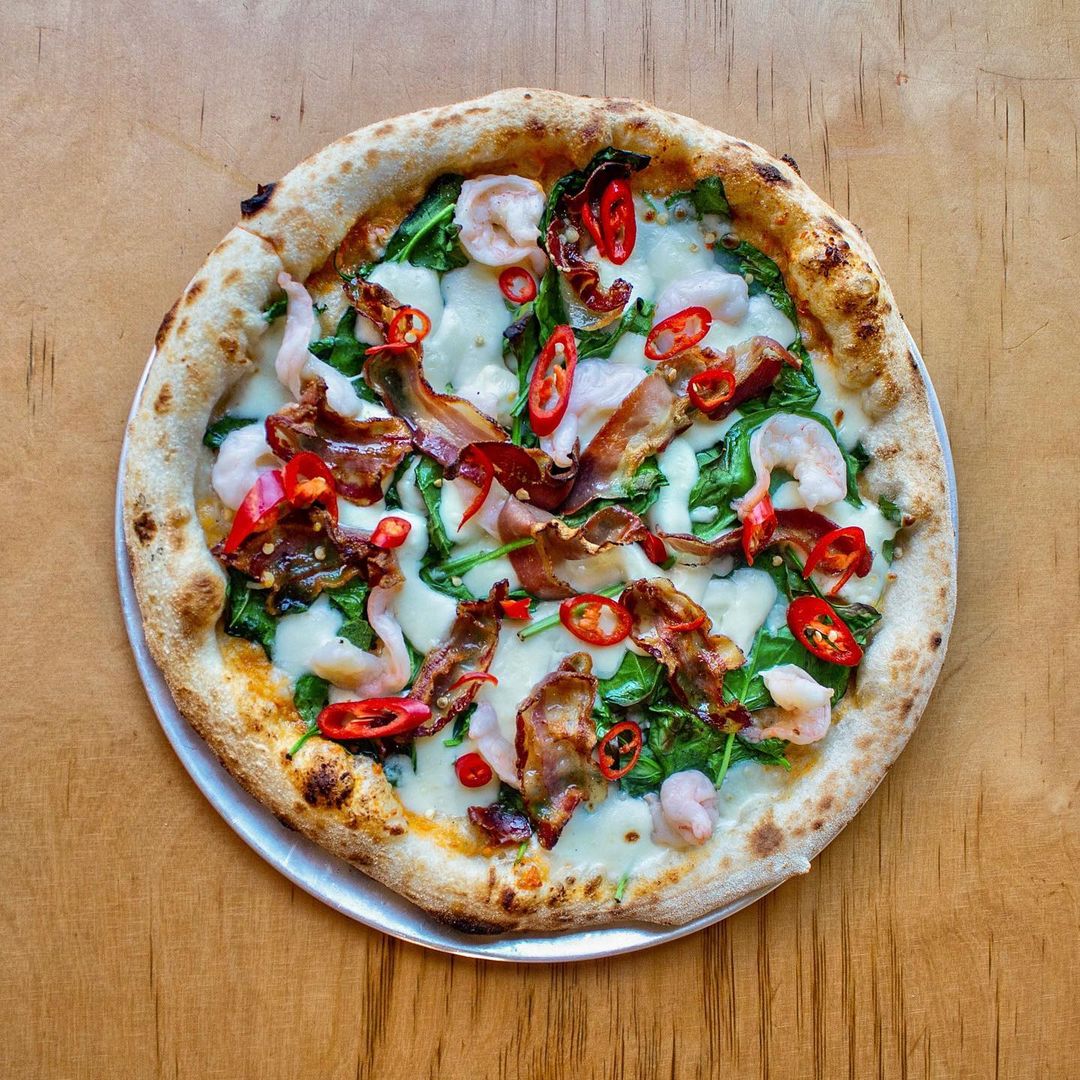 What Maurice Terzini, the restaurateur behind Icebergs Dining Room and CicciaBella (formerly Da Orazio) and head chef Monty Koludrovic started at The Dolphin Hotel has been kept beautifully consistent and refined since they left the venue in 2020.
It's still got those fresh, reliable signatures with a beautiful wine list and a hit-after-hit menu packed with delicious Italian food – mostly pizza and antipasti.
---
17. Fratelli Paradiso, Potts Point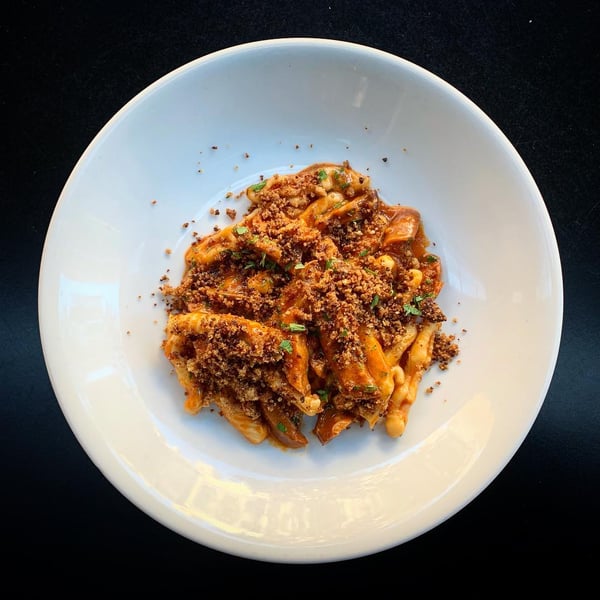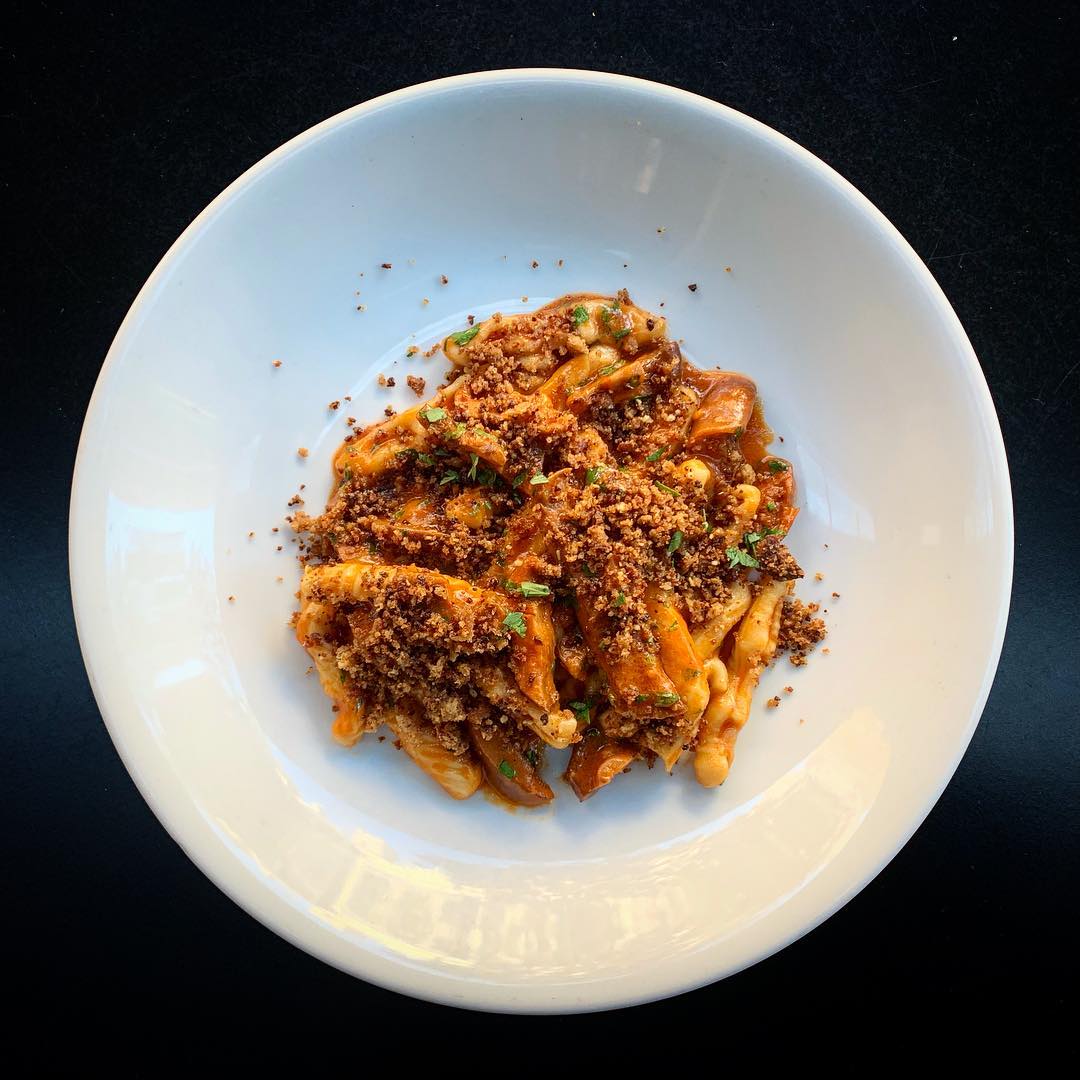 An enduring Potts Point favourite and one of the best Italian restaurants in Sydney, this exceptional eatery is always a good time. Fratelli Paradiso is one of the most consistent kitchens for any discerning lover of authentic Italian food in Sydney.
Given this petite, smartly dressed space also functions as a wine bar, you've got some solid, mostly traditional options for pairings as well. Right alongside a short and sweet menu that will always hit the spot whenever you're looking for a satisfying Italian meal that does just a few classics but does them very well.
---
18. Bar Reggio, Darlinghurst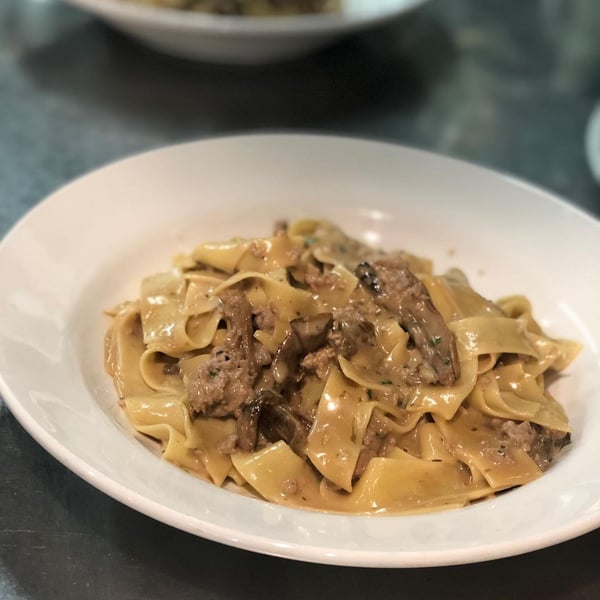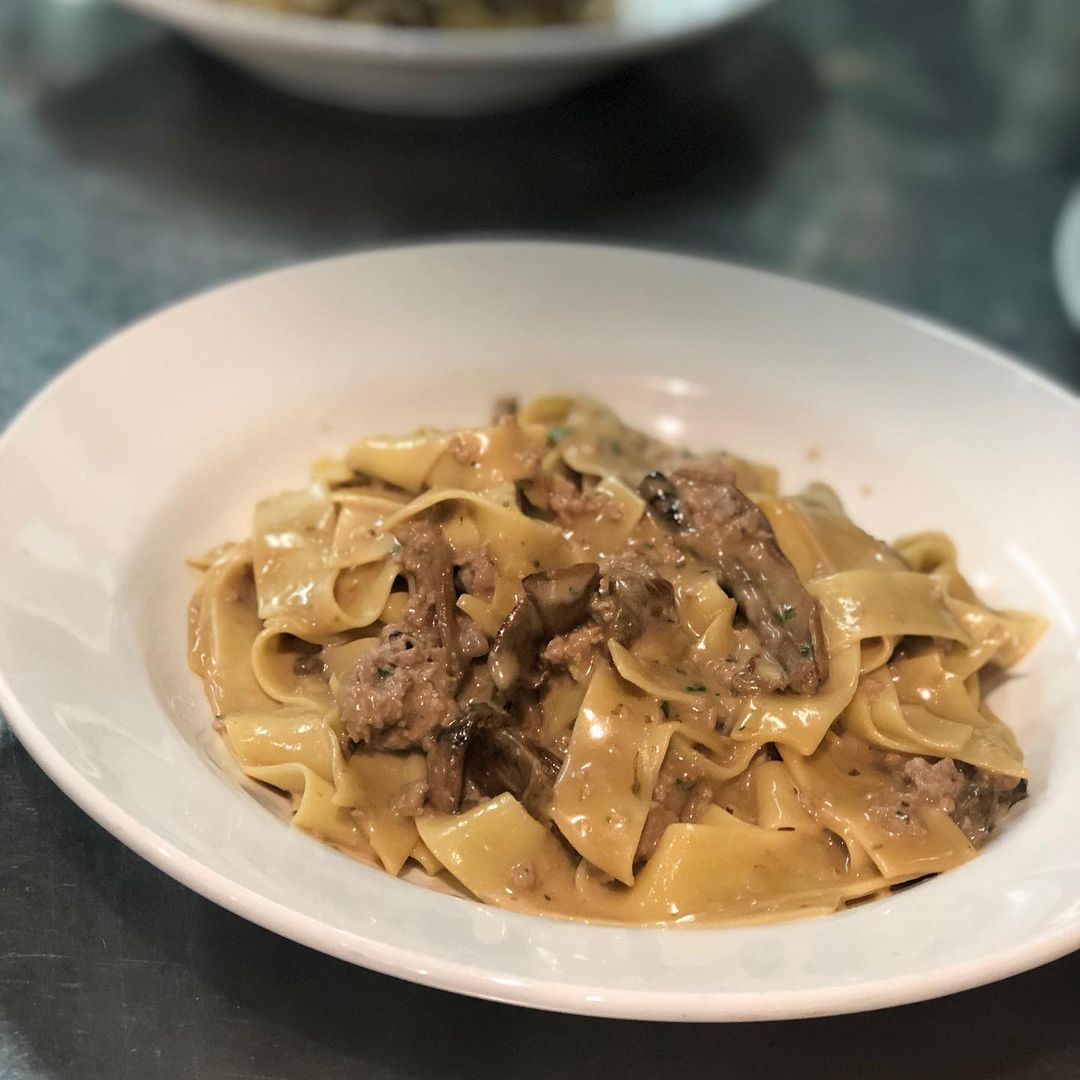 A decades-old Darlinghurst institution and one of Sydney's most reliable spots for pizza and pasta. Bar Reggio is Italy in inner Sydney, with plenty of energy to muscle up the vibe and make those epic, beautifully done pizzas go down perfectly well with a Peroni.
It's an old-school-style restaurant built off the back of hand-me-down recipes that have passed through generations. From the simple bruschetta pizza to the 20 homemade pasta options focused on taking some of the most common combinations and pasta sauce options and perfecting them for Sydney tastes.
---
19. I Maccheroni, Paddington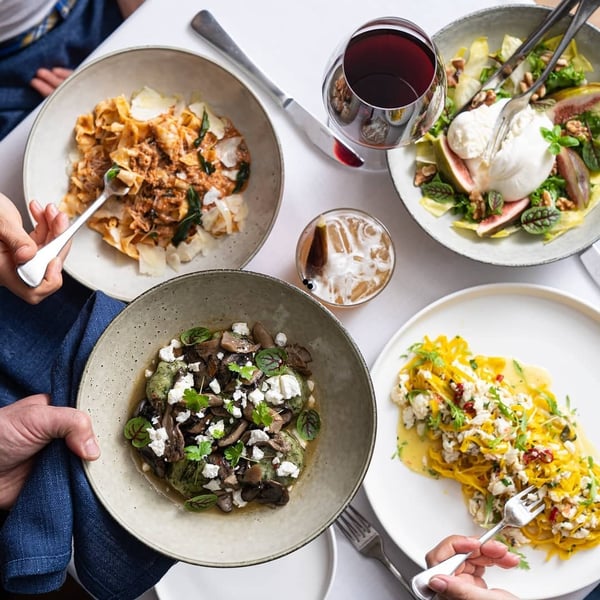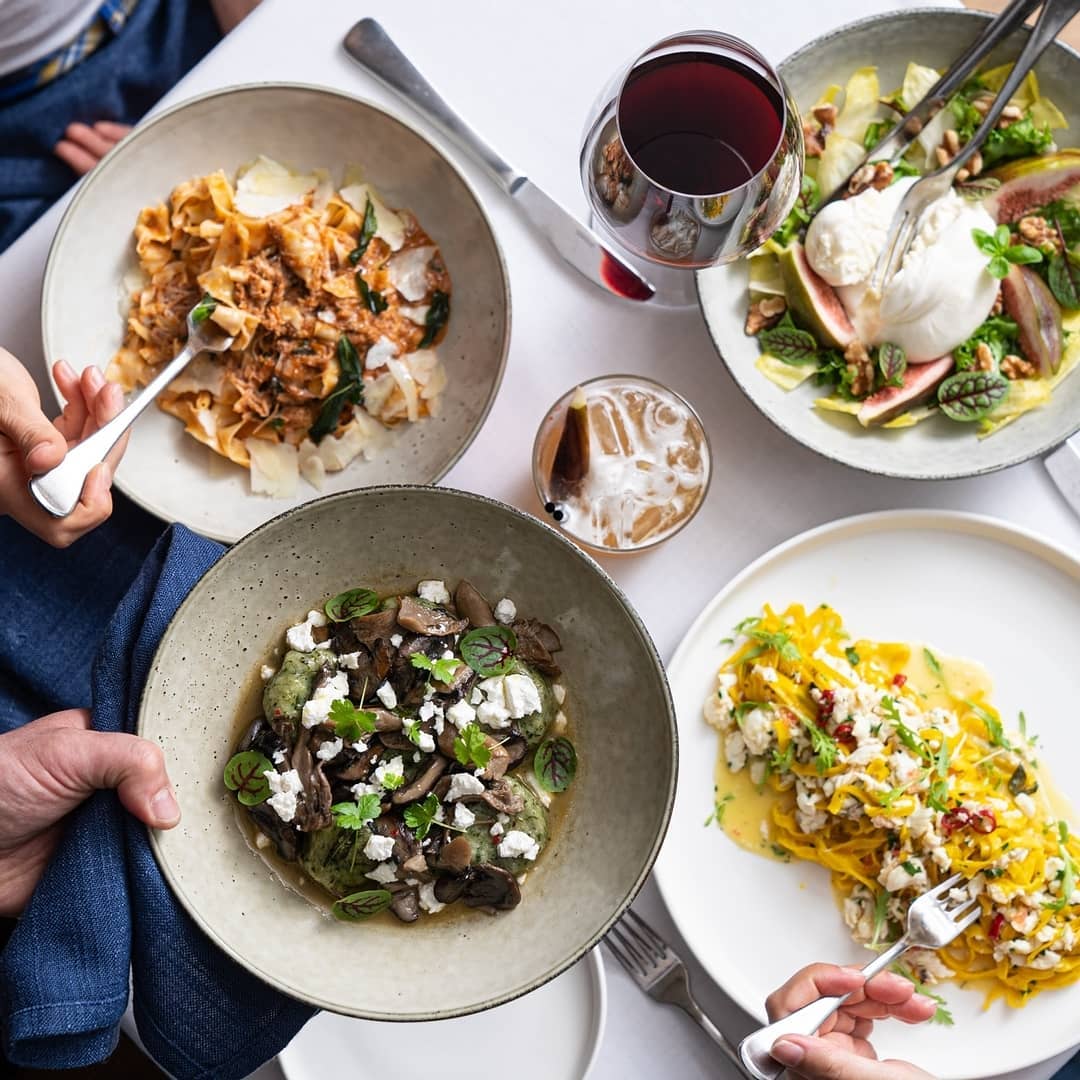 Tucked away in the old Pinbone site in Paddington, I Maccheroni is an unassuming highlight and what I feel is the most criminally underrated Italian restaurant in Sydney. The kitchen is certainly not looking for attention, but once you wander into this uniquely narrow and quaint building you better believe you're in for some of the best homemade pasta in the area.
I've visited twice in the past few months and am constantly surprised by how under the radar it still feels.
The menu here changes regularly so it's always worth popping in to see how the kitchen is putting its best foot forward on any given day. Even if you're just always going for the gnocchi of the day – which on previous visits has been some of the gnocchi I have had from any Italian restaurant in Sydney.
---
20. LuMi Dining, Pyrmont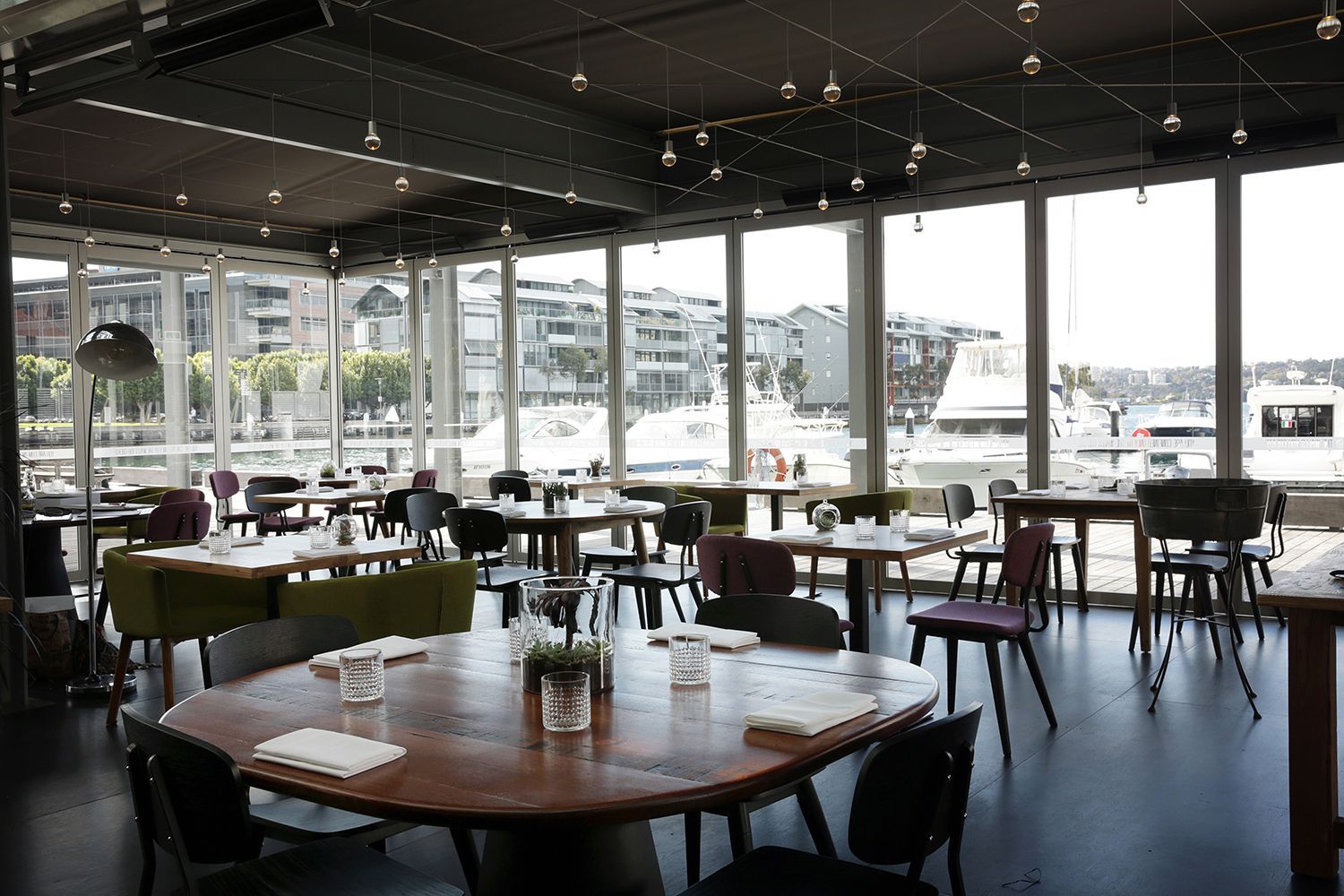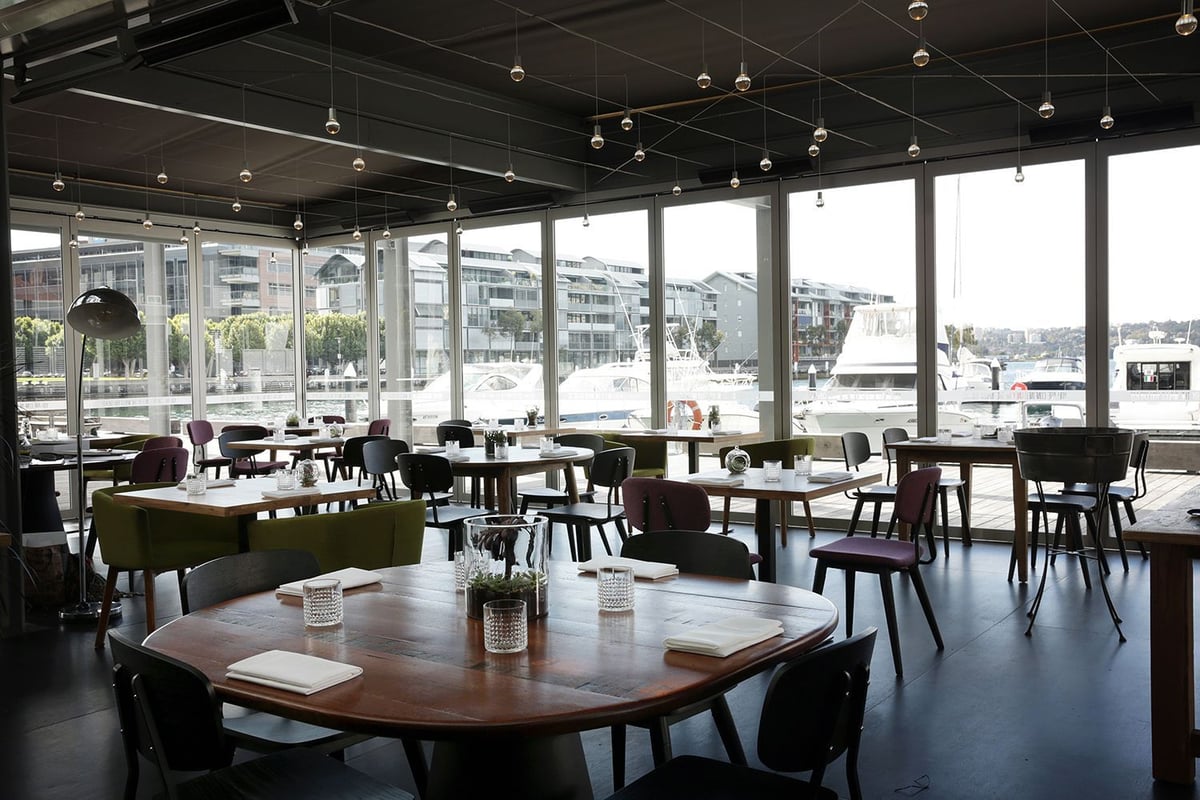 Pitched more towards fine dining, with the portions to match, the highly acclaimed LuMi Dining is led by Chef Federico Zanellato who has fused Italian and Japanese techniques for a seemingly endless spring of innovation. There's a good reason why LuMi is probably the first recommendation you'd get when inquiring about a good fine-dining Italian restaurant in Sydney.
However, it's not as consistent as some claim. I've certainly left disappointed a few times in the past. Yet, when LuMi puts its best foot forward, very few dining experiences in Sydney can compare.
---
21. Marta Osteria, Rushcutters Bay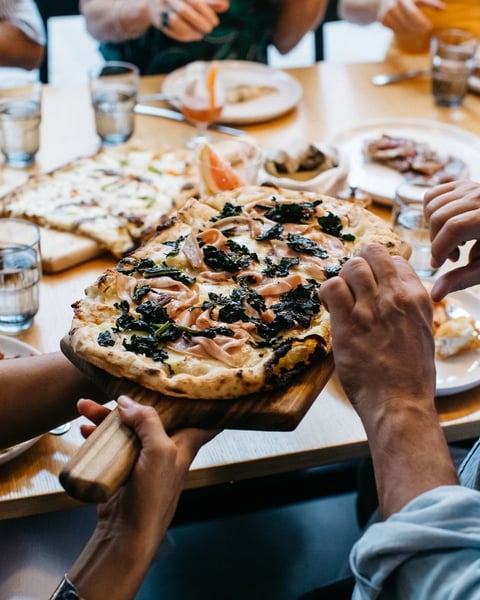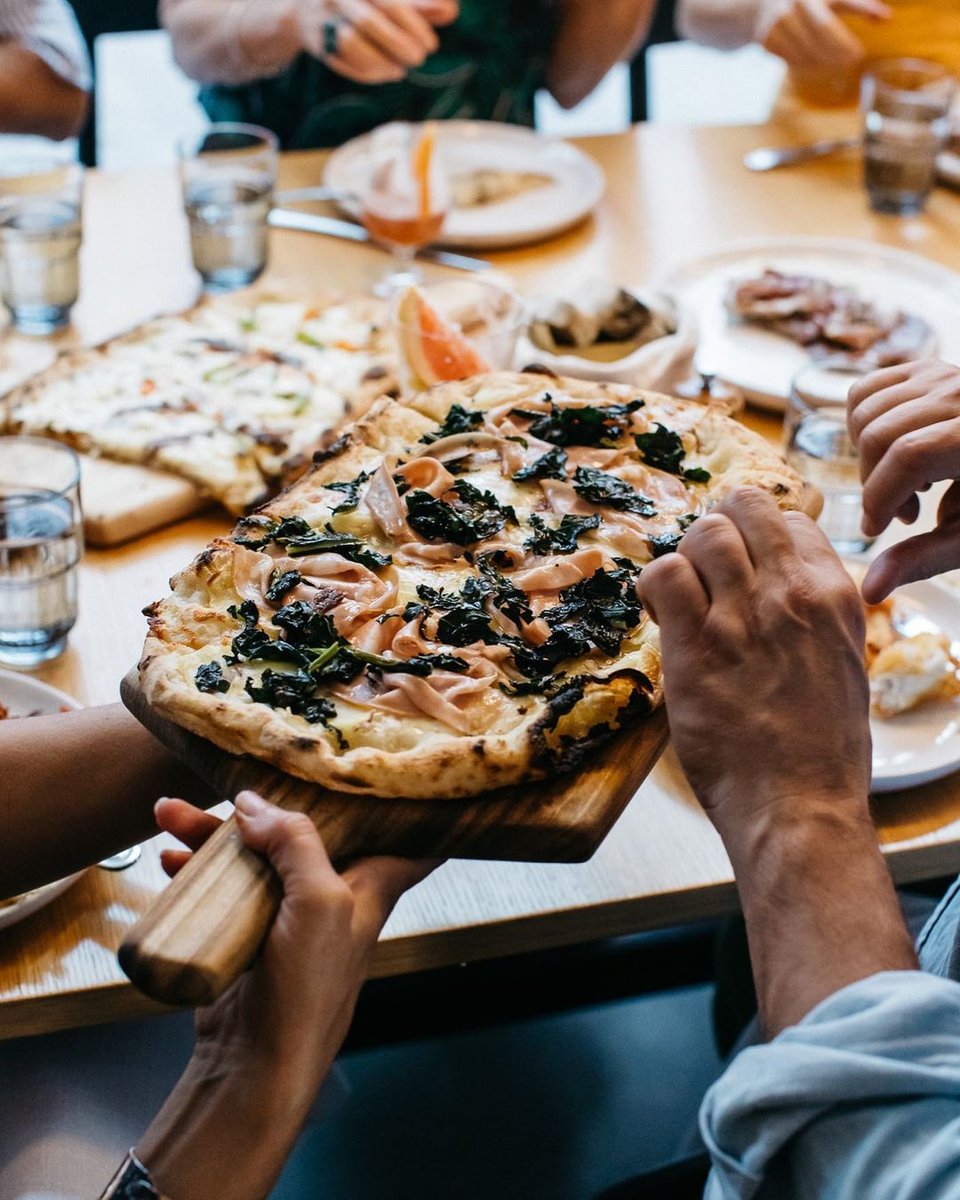 Head on over to Rushcutters Bay to find Marta Osteria, another unmissable inclusion on this list of the best Italian restaurants in Sydney. I'm biased, however. It's the Italian restaurant I've visited the most since I live nearby and regularly crave its Roman pastries on a dusty Sunday.
That fried gnocchi with pecorino and pepper will always have our hearts, but there's plenty else to enjoy at this Rushcutters Bay restaurant.
From traditional-minded pizzas to a beautiful crumbed veal cutlet with pecorino and sage. It's one of the best Italian restaurants you'll find and is even more valuable given its close proximity to Rushcutters Bay Park.
---
22. Machiavelli Ristorante, Sydney CBD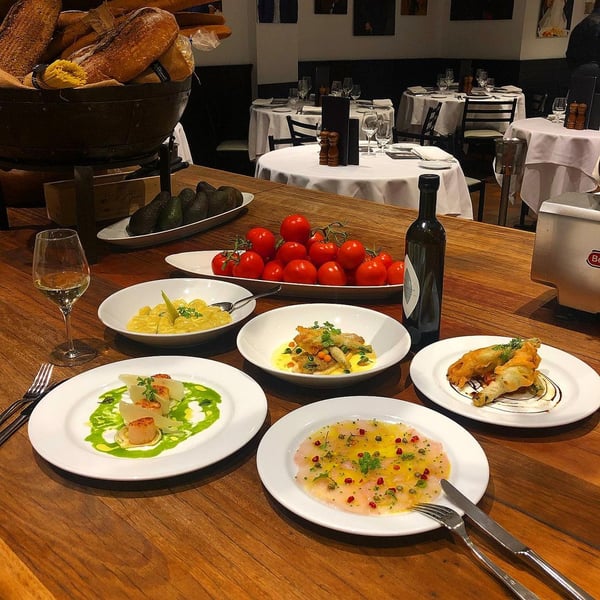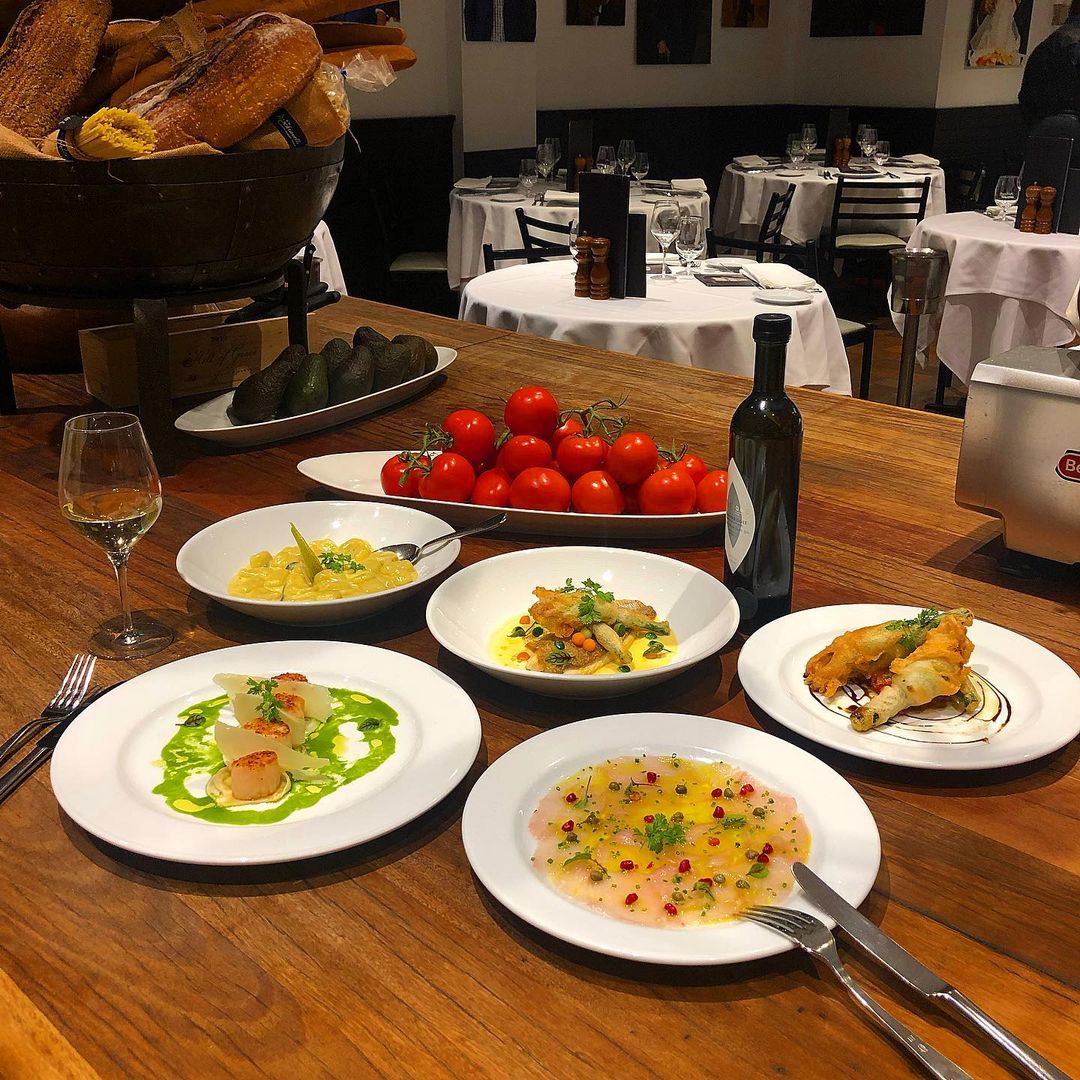 Machiavelli, sunken into a city basement on Clarence Street, is the wise old nonna of Sydney's Italian scene.
Just about every celebrity and politician has flowed through this dark, moody space which feels much closer to a scene ripped from The Godfather than any other Italian restaurant in Sydney CBD.
The pasta here is always perfectly cooked and obscenely well-balanced, the meats are hearty and high quality and the dolci is always incredibly satisfying. It's no wonder Machiavelli has outlasted many Italian restaurants since first opening in 1988 to now, remaining one of the very best Italian restaurants in Sydney for work lunches and client meetings.
---
23. Buffalo Dining Club, Darlinghurst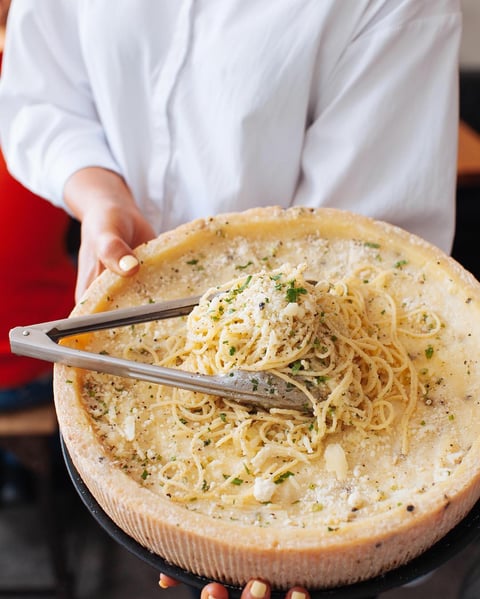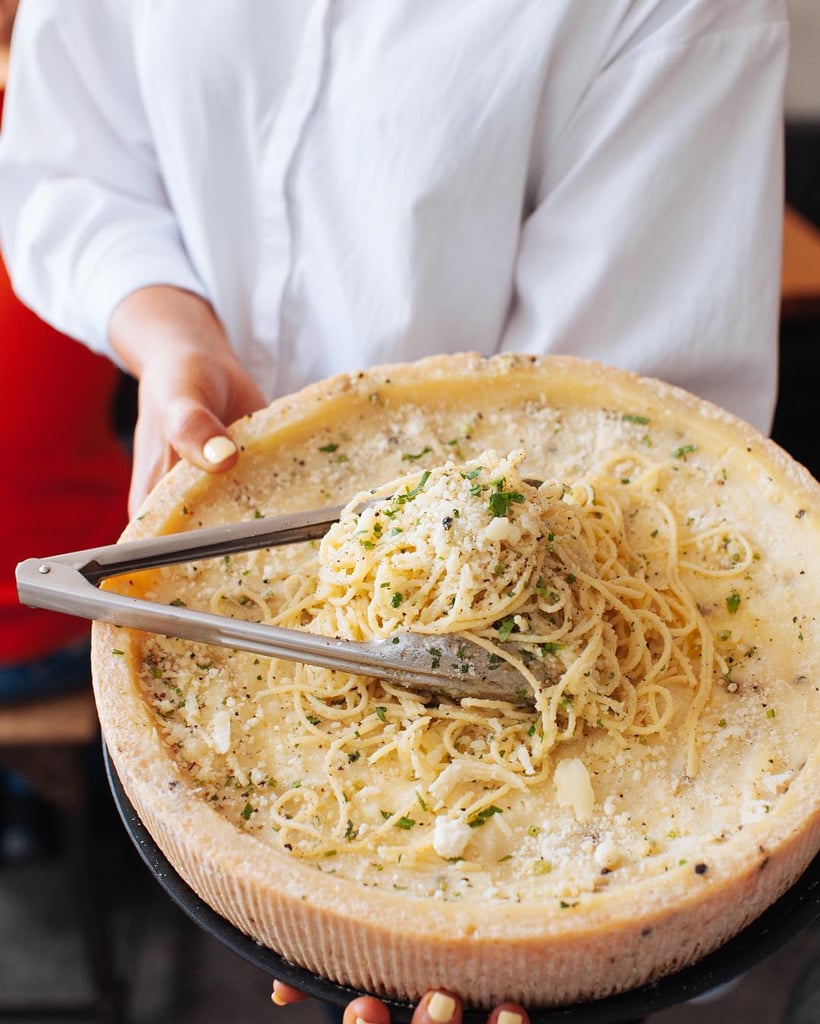 Most Sydney locals associate Buffalo Dining Club with an indulgent wheel of raclette cheese melting over some pasta like a bright yellow stream of lava.
And while Buffalo Dining Club is definitely the place you want to be if you want to load up on cheese, the pasta is so good it could stand on its own without the assistance from the kitchen's Pecorino Romano cheese wheel. Which, by the way, is imported once per month fresh from Sardinia, Italy.
I always walk away feeling incredibly unhealthy and full from Buffalo Dining Club. That's not to say this is as bad for you as a trip to McDonald's, it's just that once you're inside that feeling of pure diet-destroying indulgence washes over you. The high-energy atmosphere and fast service, combined with the wafting smell of melted pecorino, do that to you.
---
24. Pendolino, Sydney CBD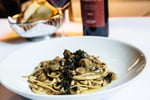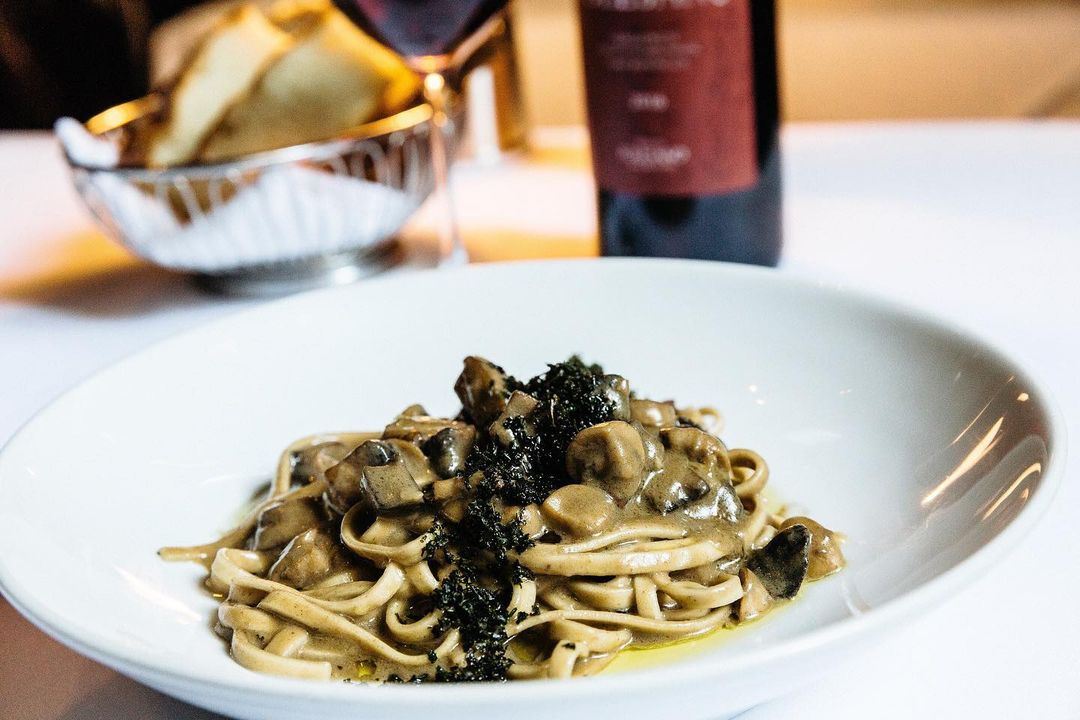 A long-standing Italian restaurant located in the historic Strand Arcade, Pendolino stands in the shadow of more modern dining experiences and yet remains a beacon of impeccable service and traditional Italian dining.
Simplicity is the key: perfectly al dente pasta and deep, flavourful sauces complemented by a classic wine list are well worth exploring. The dark, soulful trattoria vibe and notable service are all just bonuses, the great Italian food here is too solid to deny.
---
25. Cicerone Cucina Romana, Surry Hills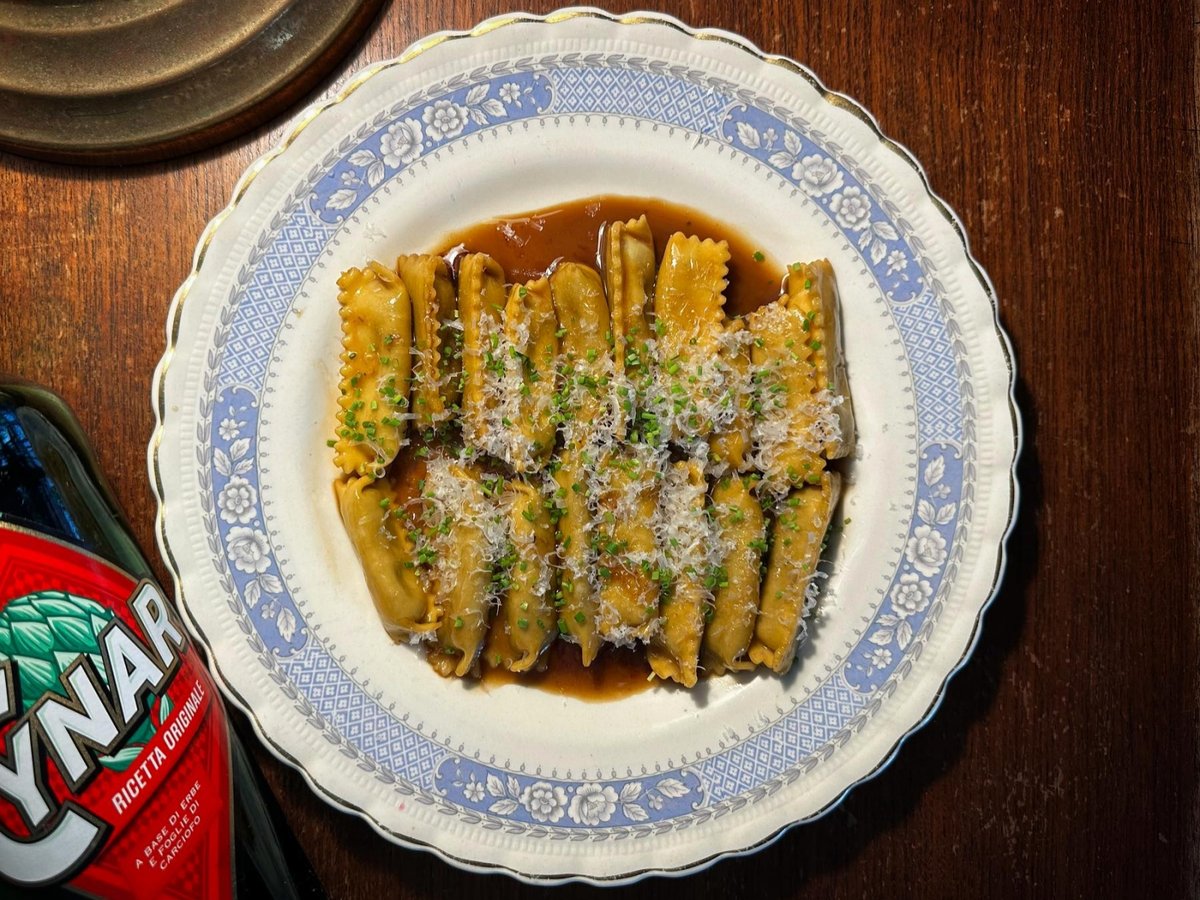 Deriving its name from the antique Roman term used to describe professional tour guides and custodians of culture, Cicerone pays homage to The Eternal City in a decidedly 21st-century way.
Opened in the Surry Hills space formerly occupied by Maybe Frank's, a relaxed yet cooler-than-thou atmosphere permeates this restaurant. Large wax candles flicker in the background, casting a shadow over walls tagged with camorra-esque graffiti while Italo disco records pump along in the background.
Those who've tackled eateries in a genuine Roman neighbourhood, à la da Teo, shall know what to expect. Crowd pleasers like pasta cacio e pepe and wood-fired cupolone bread require no introduction (order the latter with anchovies, always with anchovies).
Cicerone's pizza however is worth dwelling on in a little more detail. Unlike the UNESCO-renowned Neapolitan style of thin crust pizza, Rome's preferred pie is made al taglio: cooked in a square shape and sold per slice, with a texture that's somewhat reminiscent of focaccia.
Menu stalwarts such as the margherita ($22) or funghi ($26) are always a safe bet; though it's the one-off specials spruiked regularly on Instagram — think zucchini or artichoke veloutè — you'll want to keep an eye on.
---
26. Zafferano Trattoria Mediterranea, Paddington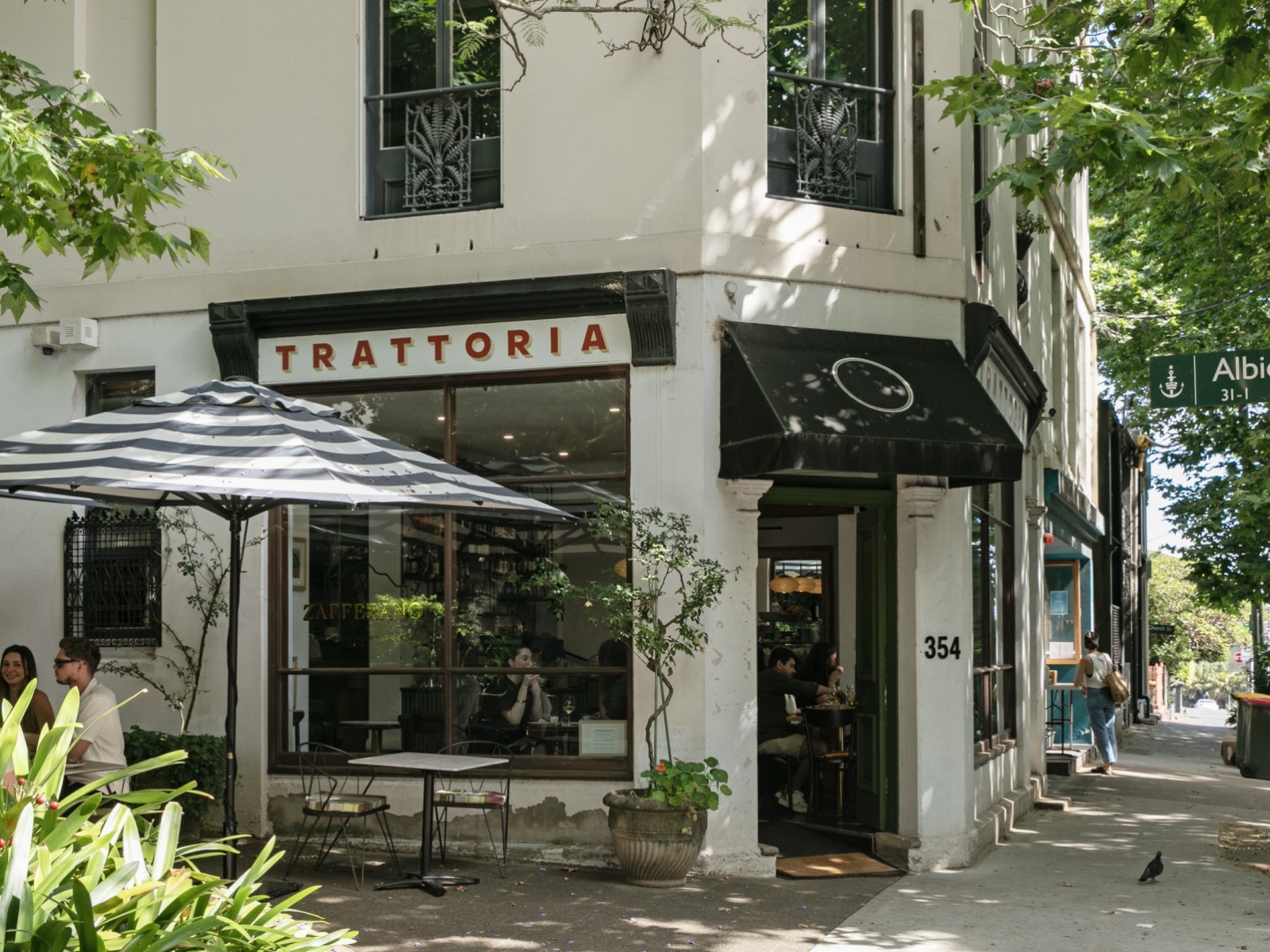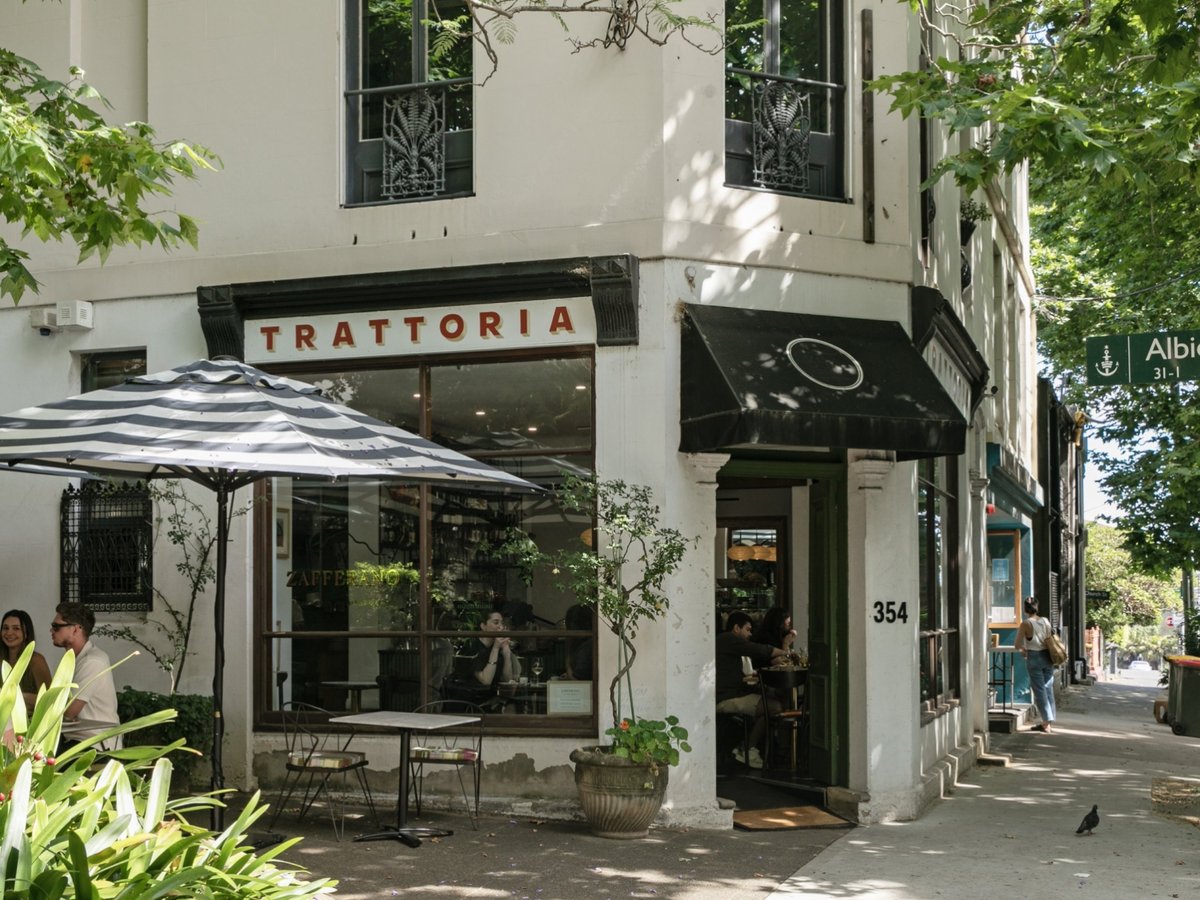 A comforting, sun-dappled eatery that's something of a neighbourhood essential in Paddington, Zafferano began life as yet another Italo-inspired café in Sydney, before co-owners Isobel Galloway and Simone Crivello had their "Eureka" moment.
Now, the full-service restaurant (named after the province in which Chef Crivello was born) is unequivocally all about the food and culinary identity of Sicily. Seafood dishes take pride of place; melanzane, that most criminally underrated of Mediterranean vegetables, plays a starring role; and meat is mostly confined to the list of specials — indicative of Crevello's desire to cook more consciously.
Zafferano's beverage program too, is a tour de force in simplicity. There are only 12 bottles to choose from, mostly dedicated to the volcanic high-altitude terroirs of Sicily.
These are accompanied by a deft balance of classic and modern cocktails, made with just enough creativity to raise an eyebrow. That's a good thing. Try Head Bartender Luca Casazza's Espresso Martini, served in a rocks glass, on for size.
---
27. Club Fontana, Redfern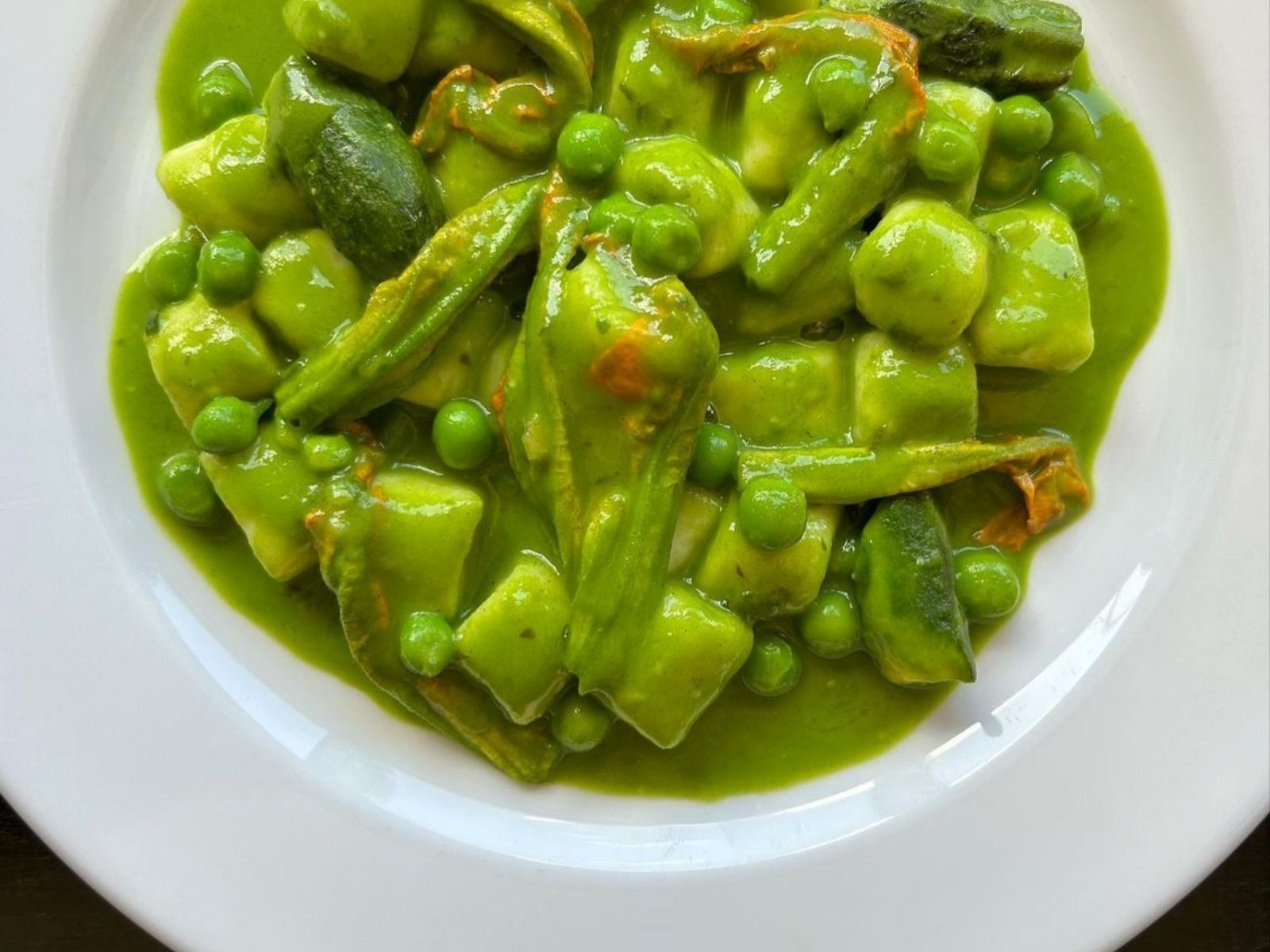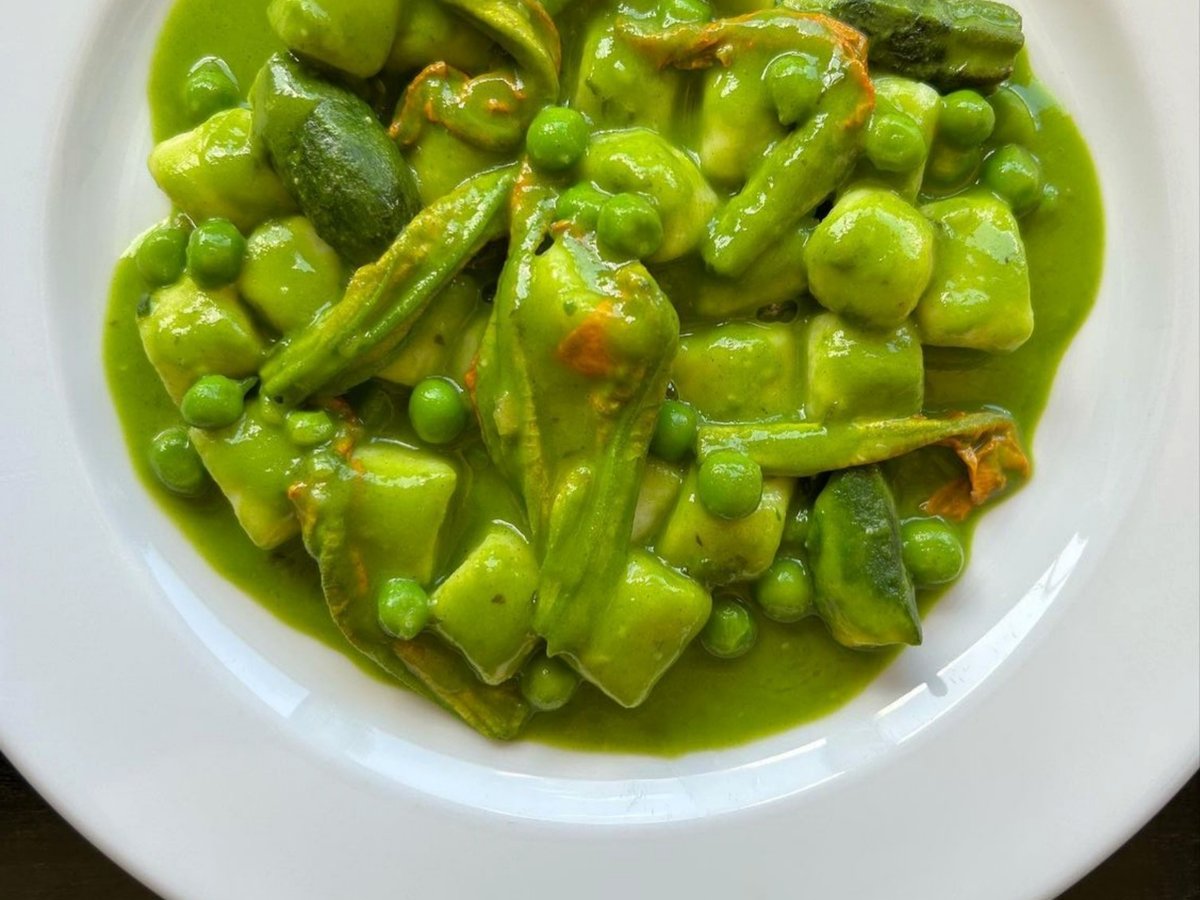 Astutely described by extended members of the Boss Hunting circle as "a house party, catered with Sydney's best Italian food", Fontana is one of those restaurants we very nearly chose to file away in the proverbial cabinet marked "Too Good To Share".
The successor to much-loved Paddo pop-up Don Peppino's, it reunites messrs Daniel Johnston, Ivey Wawn, and Harry Levy — the three of whom have come together for another proto-Italian eatery where the flavours are seductive and plating unfussy.
Located up a groovily lit staircase on Redfern Street's main drag, stepping inside Fontana does indeed carry with it a certain nostalgia-tinged endorphin rush. That's with good reason: the tables were lifted from Don Peppino's; the chairs are from Arthur in Surry Hills; and the work of painter Chanel Tobler, a veteran of the Peppino's crew, is spaced around the dining room.
Fontana's basic gastronomic vocabulary is assuredly Italian, but that doesn't mean Johnston and his team won't take liberties in pursuit of deliciousness. There's an unreal crudo seasoned with brown butter in place of olive oil, or toast points blanketed in ocean trout — the ultimate snack you didn't realise you needed, between sips of rhubarb-infused Vodka Rosa.
---
28. Nico, Cammeray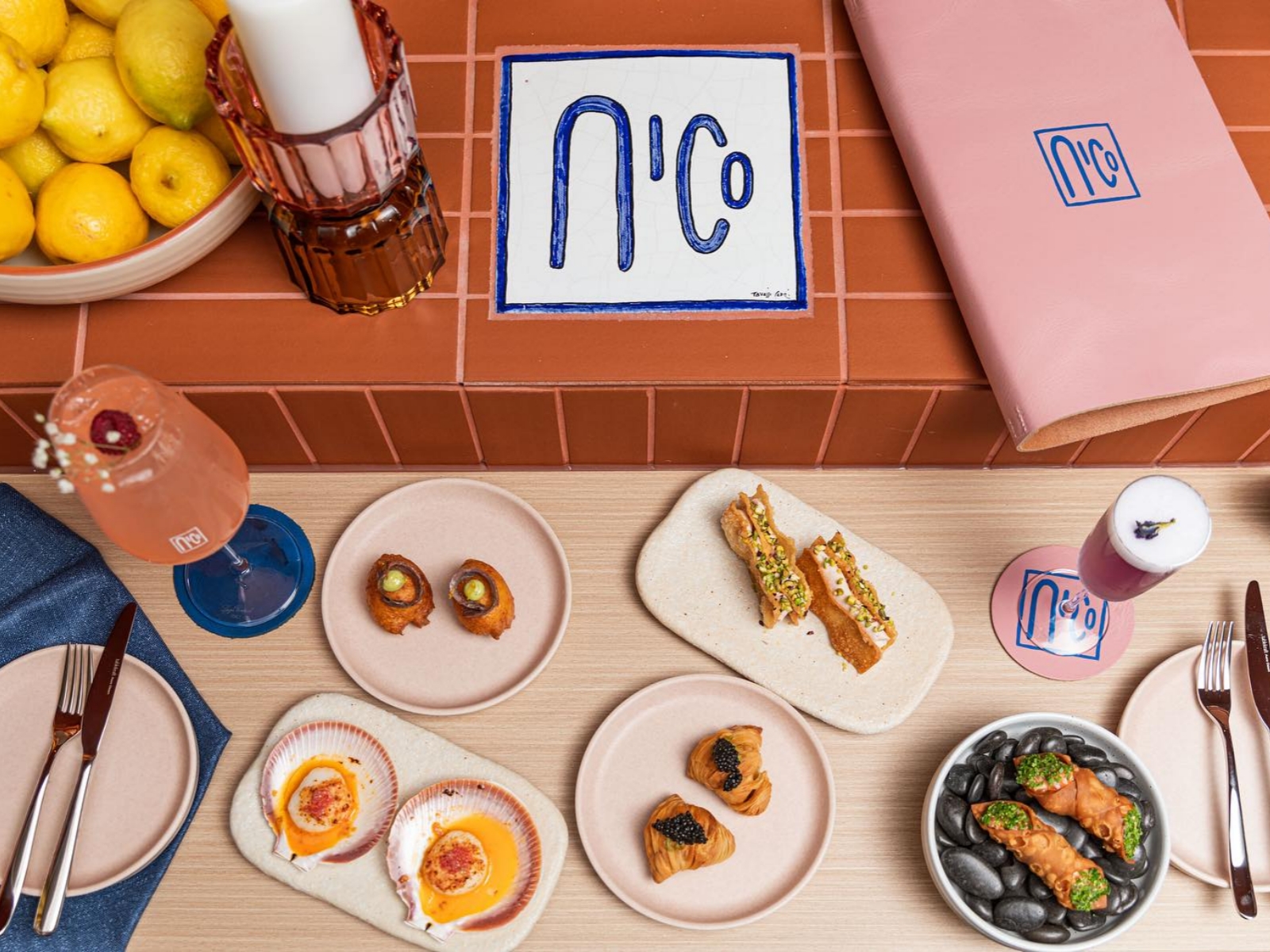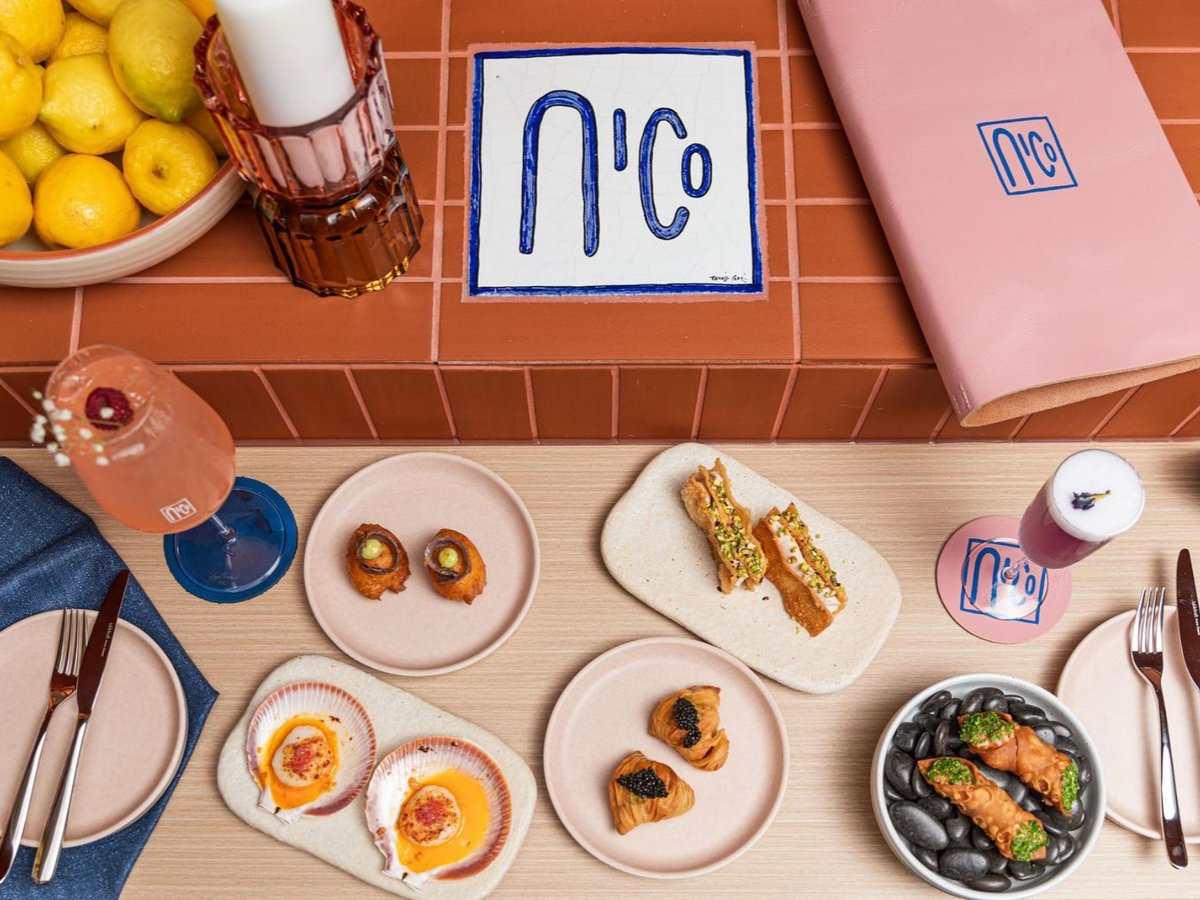 A restaurant that announces its coastal, Amalfi-inspired fixation long before you can even say "posso avere", Nico is the newest addition to our list of the best Italian restaurants in Sydney — and a real boon for readers living across the bridge.
A calm, pastel-coloured space that shakes things up a bit in the Japanese cuisine-heavy suburb of Cammeray, this is the first solo venture from Chef Nicola Ronconi: previously of The Fat Duck (in London) and Matteo Double Bay.
Here, seasonal produce and sashimi-grade seafood are essential. Ronconi's love of all things oceanic is aptly reflected in so many of the dishes: whether it be a signature kingfish crudo, Abrolhos Island scallops cooked off in butter and finger lime, or even traditionally landlocked dishes like cacio e pepe (Ronconi makes his with a fistful of fresh mussels).
Between the food, ambience, and Cammeray's proximity to some truly excellent North Sydney beaches, this is as close as many of us will come to a vacation in Positano until next summer.
---
Honourable Mentions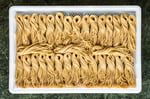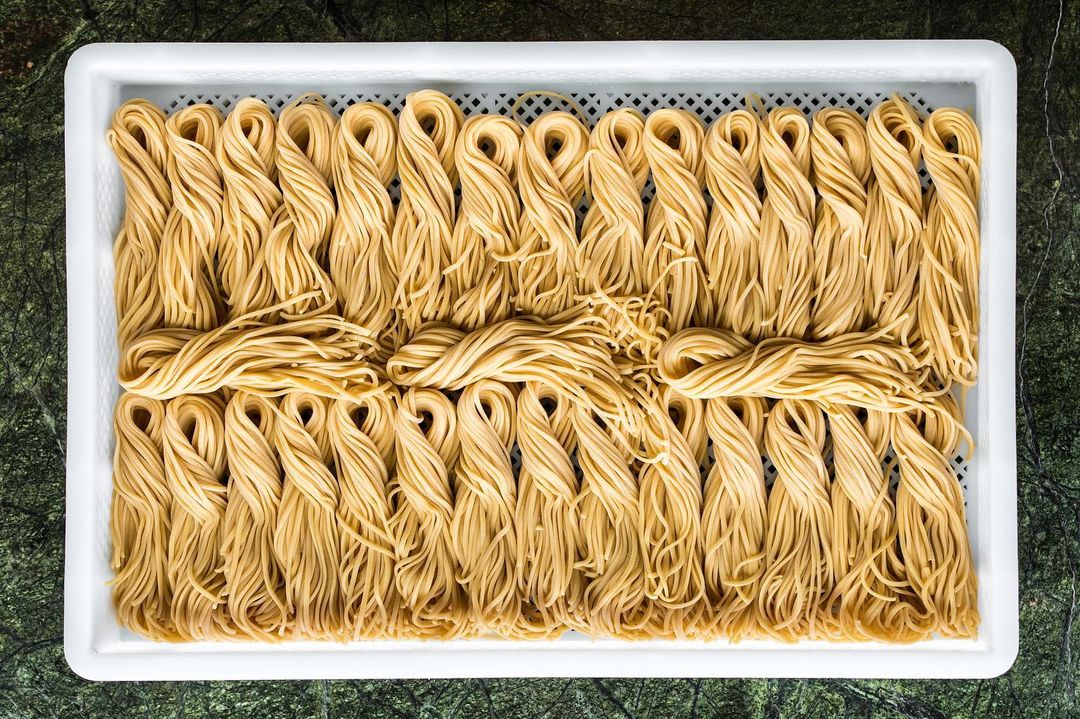 There isn't any such thing as too many Italian restaurants in Sydney. But the city certainly tests that rule. You don't want a list of the 40 best Italian eateries in Sydney because that would just be too… stupid. But still, if you're asking after the very best Italian restaurant Sydney has to offer, you'll rightfully get many different answers.
Rest assured that just because it's not on this list, doesn't mean it's not worth going to. Chester White in Potts Point holds a special place in our hearts. Ciciabella can hardly do any wrong, whether it's in Bondi or Parramatta. A Tavola is a sure-shot favourite for group dining and dates. Kindred is another standout for the inner city. And Beppi's… well Beppi's on Yurong street, like Machiavelli and Pendolino, is one of the most influential and well-regarded Italian restaurants the city has seen.
---
How Boss Hunting Chose The Best Italian Restaurants In Sydney
Years upon years of dining out at Italian restaurants in Sydney have given the BH team a keen insight into what's worth it and what isn't. And the answers change all the time really. Very few restaurants in Sydney, of any cuisine, are 100% consistent. As such, we're always updating this list every few months to reflect our tastes and what we'd personally recommend to friends who are looking for good Italian restaurants in Sydney.
I judge restaurants based on taste first and foremost. If my palate is satisfied, so am I. Other than that, I touch on all the usual beats like service (do I feel like a guest or a number?), ambience, price point and serving sizes.
To read more on how we put together these food lists please check out our editorial policy.
---
Did you find this dining guide helpful? Check out some of our other curated food lists in Sydney:
---
Frequently Asked Questions
What are some good Italian restaurants in Sydney CBD?
Found yourself in the heart of Sydney? Your best bet for great Italian is Machiavelli, Bistecca, and Beppi's.
What is a great new Italian restaurant in Sydney?
If you're looking for some new Italian restaurants try Palazzo Salato.
What are some good Italian fusion restaurants in Sydney?
If you're looking for Italian fusion, try LuMi Dining, which blends Italian techniques with Japanese twists.
What is the best new Italian restaurant in Sydney?
The best new Italian restaurant in Sydney is Pellegrino 2000 in Surry Hills.