Intimate, moody and sophisticated. When Beau Bar first opened in Surry Hills at the tail-end of February, the newest venture from the Nomad team was met with high praise. And high expectations as well. Chef Ibrahim Kasif cut his teeth most recently at Enmore's now-closed Stanbuli, once my personal favourite restaurant in Sydney – something echoed by many food enthusiasts I've spoken to. Kasif was the chef in the opening months of Beau but has since left, but his influence is clear.
RELATED: The Best Restaurants In Surry Hills
Beau Bar, Surry Hills
PROS
Moody, date night vibe
Excellent by-the-glass wine list
Tomato, peach, capers and basil salad
Shiitake and jamon croquette
Chips served with an exceptional taramasalata
CONS
Market fish lacked flavour
Excessively rich chocolate dessert
RELATED: Best New Restaurants In Sydney
Just down the road from Nomad on Reservoir Street the unique two-in-one venue is now one of the better restaurants in the area. Middle Eastern is nothing new to Sydney diners but the menu is well-considered and original. The kitchen has done an excellent job shaping the dining experience toward something quieter and much more low-key than the highly-decorated Nomad, bolstered by a small but excellent food menu and an extensive 300-bottle wine list with an impressive by-the-glass selection.
Beau & Dough, the more casual all-day element of the two-in-one venue, opened first. The kitchen there runs from 7 AM to late every day and specialises in Manoush, or Lebanese flatbreads, elevated with quality produce. It's packed during lunch with office workers and the wait for a manoush is getting longer each time I visit.
Beau Bar, however, is a completely different beast. It's calm and minimal. The interior reminds me a little of Soul Dining but the food is unmistakably Middle Eastern in flavour with a skew toward seafood and snack-style appetisers. Yes, snack style may be the trend du jour in Sydney right now but Kasif and Challionor have nailed the brief.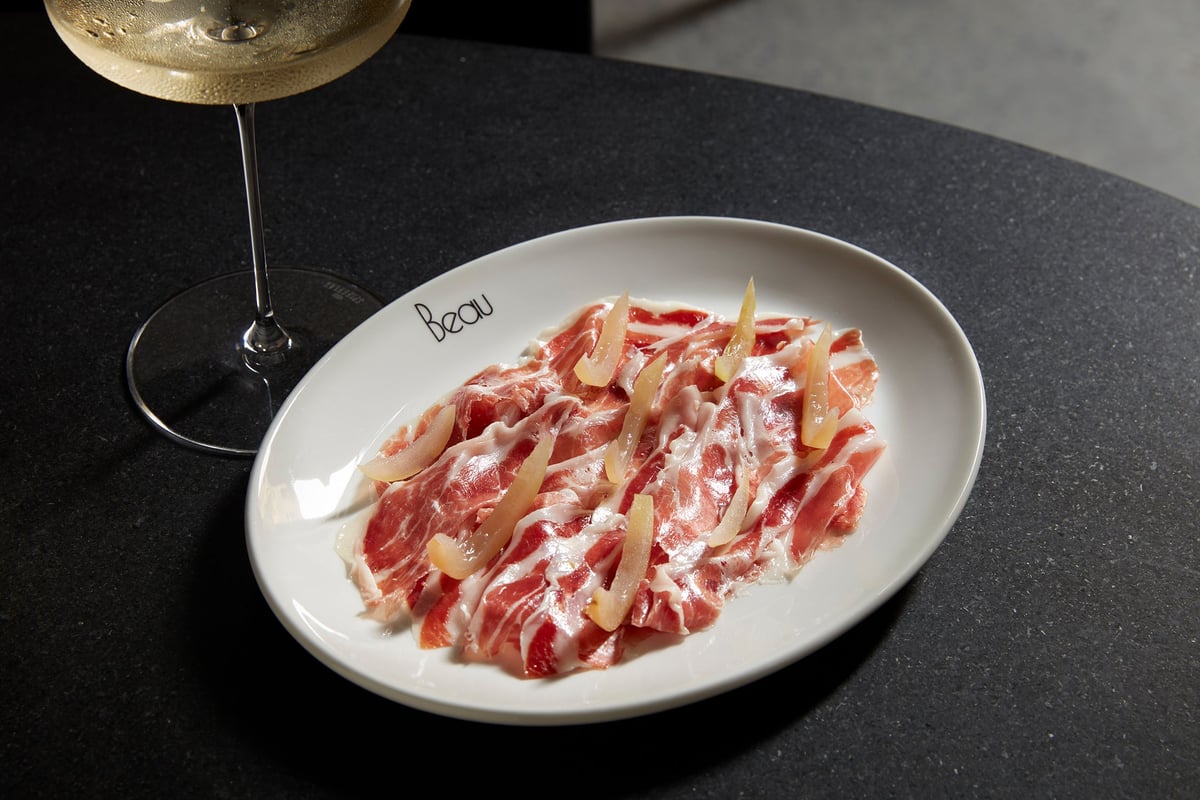 The dining room opens at 5 PM and when I visit just an hour later there's already a steady procession of 1-on-1 diners walking through the door. The wine list is too good to put down at one point but a nice pet nat (by the glass) and a pro-choice of Ochoto Barrels 'Weird Berries In The Woods' does myself and my dining companion just fine.
$80 is a bit punchy for some southern rock lobster served with nori salsa verde so I resist the temptation and order just about everything from the main part of the menu. An $8 shiitake and jamon croquette is a rich, creamy and surprisingly light way to start the feast but the real winner is a summer-fresh Ramarro farm tomato salad with peach, capers and basil ($28). Just as good – the perfectly cooked fries served with two dips, one a garlic aioli and the other a fluffy, light taramasalata ($16)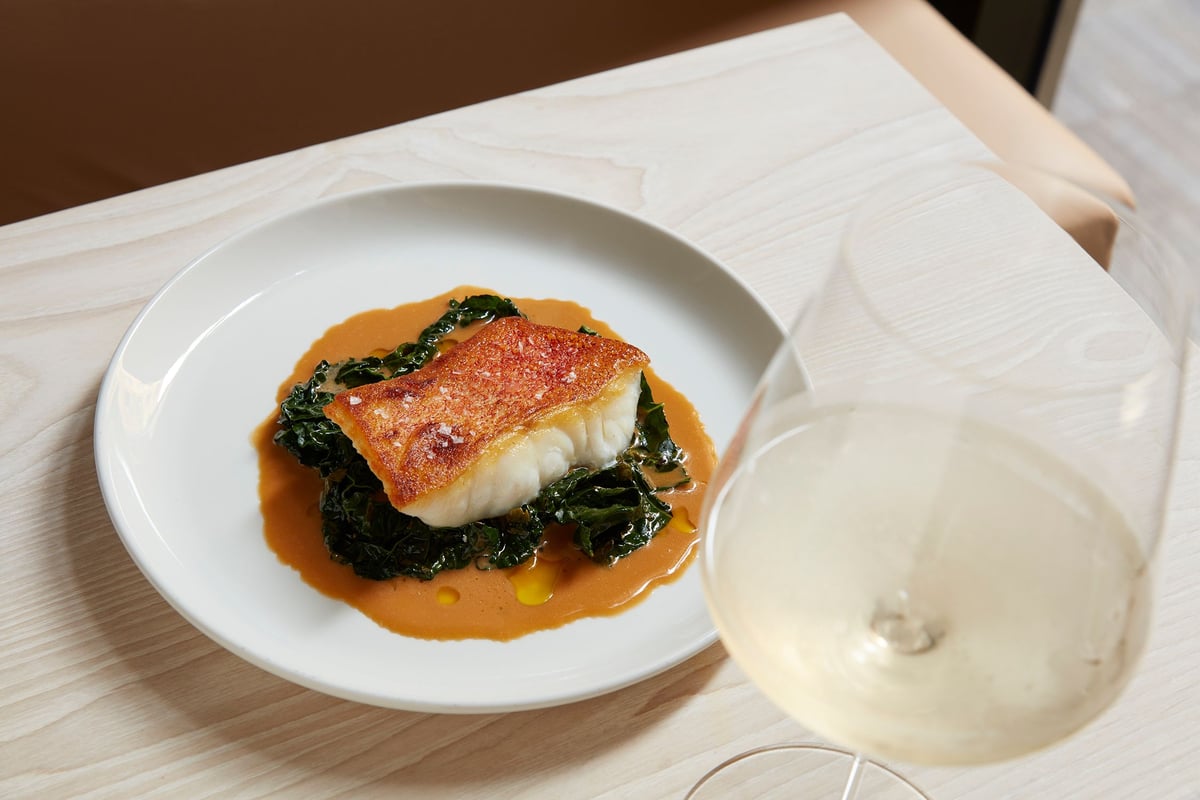 My only gripe here is that you've only really got two choices for a substantial main – lamb neck or fish. The $55 lamb neck is served with chickpea and Turkish peppers in brown butter and sounds like a mighty good time. But I opt for the $65 market fish (coral trout) with radish chimichurri and a light lobster beurre blanc as sauce. The flavour is a bit restrained but it's satisfying, though nowhere near as good as all the small plates that started the feast.
But that's a typical problem with most Sydney restaurants now. Great appetisers. Not-so-great main. Dessert, however, is a step back in the right direction with cheese, fried polenta and wild honey ($30). Much more appealing than the soft chocolate with EVOO and sea salt ($24) which is tremendously rich and heavy.
Beau Bar
Address: 52 Reservoir St, Surry Hills NSW 2010
Contact: (02) 8062 5344
Opening Hours: Tuesday – Sunday (5 PM – 11:30 PM)