Grab a beverage and settle in for what I promise will be the most in-depth Gozney Dome review on the internet. It even addresses the Gozney Dome cracked stone.
I have run the Gozney Dome pizza oven ragged for the past 12 months, cooking anything that can fit inside its arched door. On average, I would have fired it up twice a week to create an array of gourmet meals. And, of course, pizza… hundreds and hundreds of pizzas.
Needless to say, the Dome has gone straight to the top of our list of the best pizza ovens you can buy in Australia.
The basics – what is this wonderful piece of kit?
The Gozney Dome is a dual-fuel pizza oven designed to elevate your outdoor cooking. I adore its versatile cooking function, but also its entertainment value – it's such a lot of fun.
It is the awe-inspiring, fuss-free centrepiece of every event you host. It is also the also the facilitator of casual Monday pizza nights with the family. I couldn't tell you how many times I have taken a bite and thought 'I can't believe I made this at home'.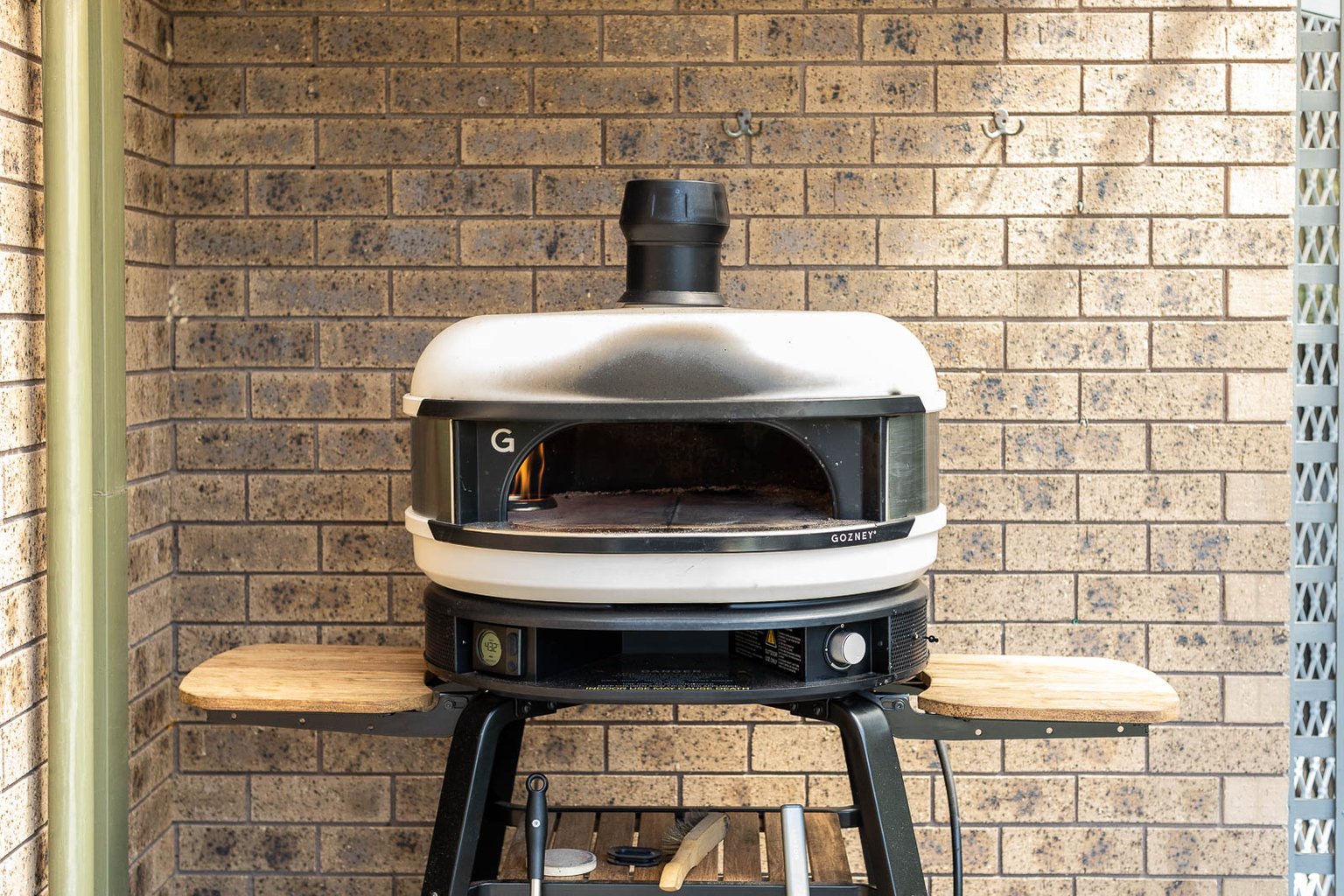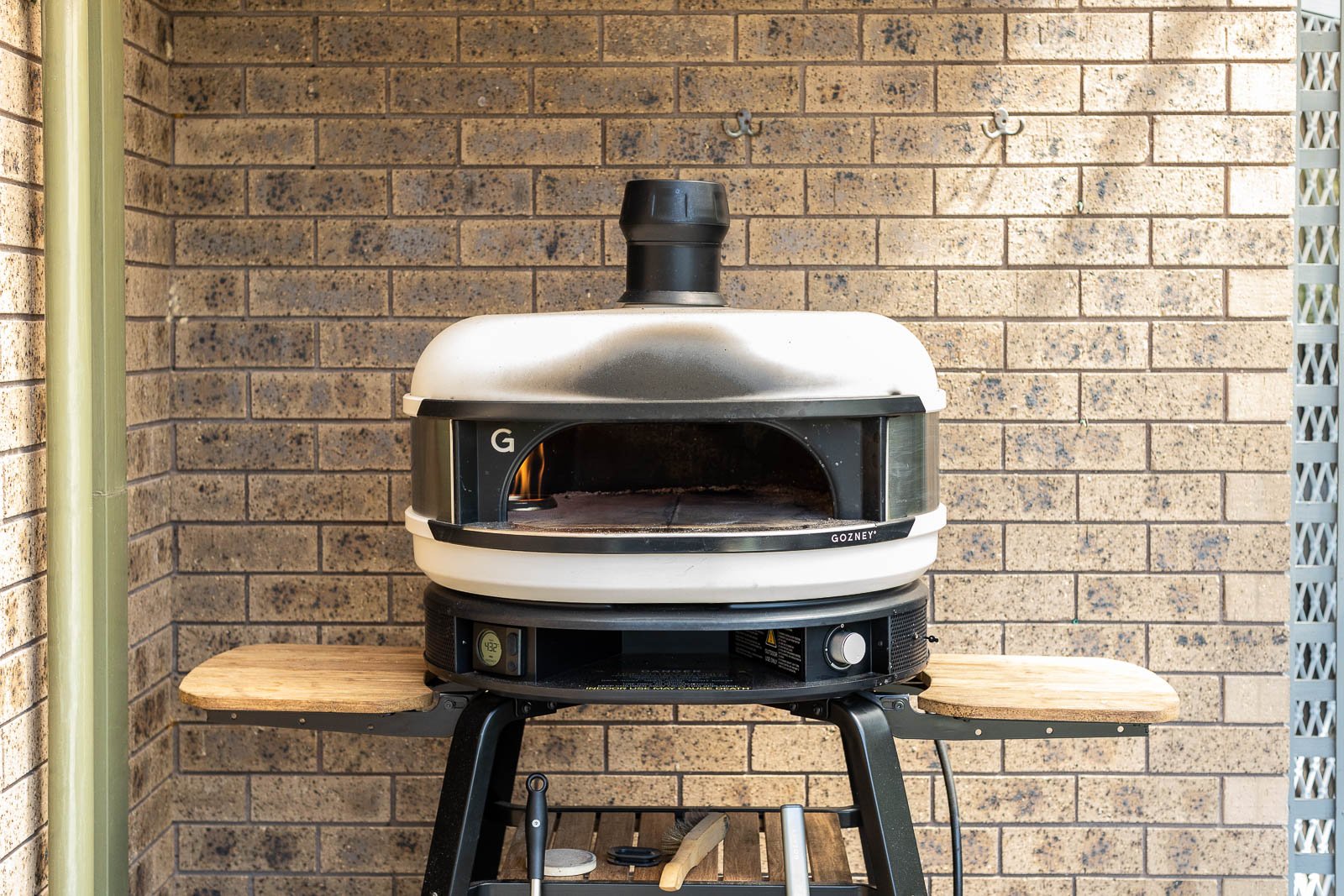 I had the pleasure of meeting founder Tom Gozney in Sydney, who shared some tips and tricks in this video I shot with him, and also had all the time in the world for my questions.
Tom and his wife Laura – who is also a company director – were as genuine a pair as I've ever met. Stoked to hear of my admiration for the Dome and appreciative of my support. Yes, I was having a bit of a fanboy moment but that's because I wanted to heap praise for what is a brilliant product.
Before we dive in, I will disclose that I was gifted a Gozney Dome pizza oven for review, as were many writers, creators and chefs. This marketing strategy helped the product sell out in Australia in eight hours, netting $10 million in revenue.
Naturally, this means my views will be somewhat biased because I didn't pay $2,999 for the Dome, or $399 for the stand. But, that doesn't mean I will be glossing over the product shortfalls.
In this Gozney Dome review, I'll share my long-term experience with the dual-fuel model. I will be covering delivery, assembly and design to start. Following that, performance evaluation, temperature control and the cooking experience. To finish, cleaning and maintenance, price and value, and final verdict.
Gozney Dome Pros & Cons
Gozney Dome
PROS
Wow factor
Versatility
Convenience
Cook with wood or gas
Long term value proposition
Build quality and warranty
Excellent accessories
CONS
Upfront outlay is high
Stone cosmetic issues
$2,999 at gozney.com/au
Jump To
Gozney Dome Review – An Overview
The Gozney Dome is a versatile outdoor oven that allows you to use either gas or wood to roast, steam, smoke, and bake.
The Gozney Dome was designed to be easy to use, with a sleek and premium design that elevates any outdoor space. At launch, buyers could choose between a wood-only or a more expensive 'dual fuel' option, offering gas or wood-fired cooking.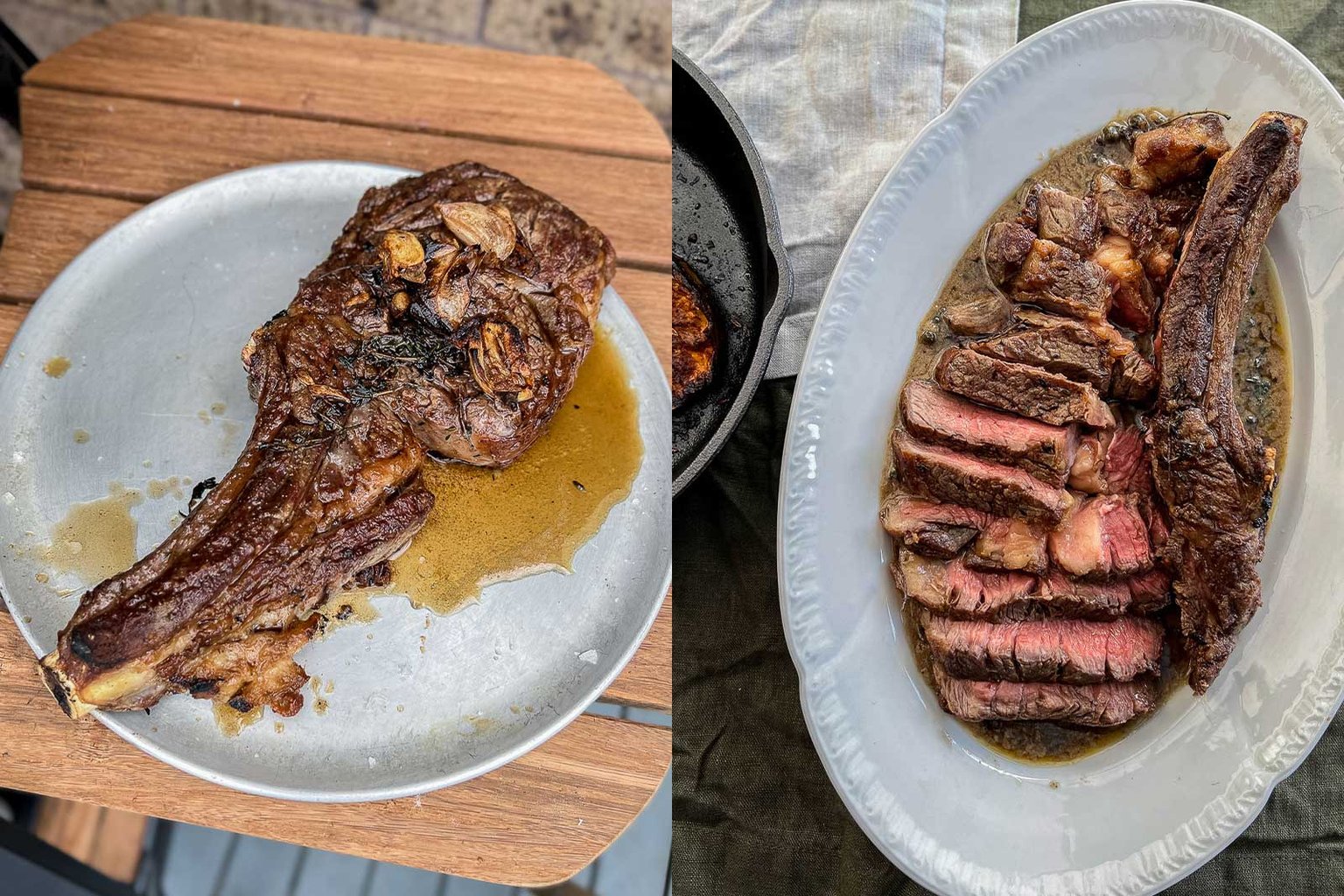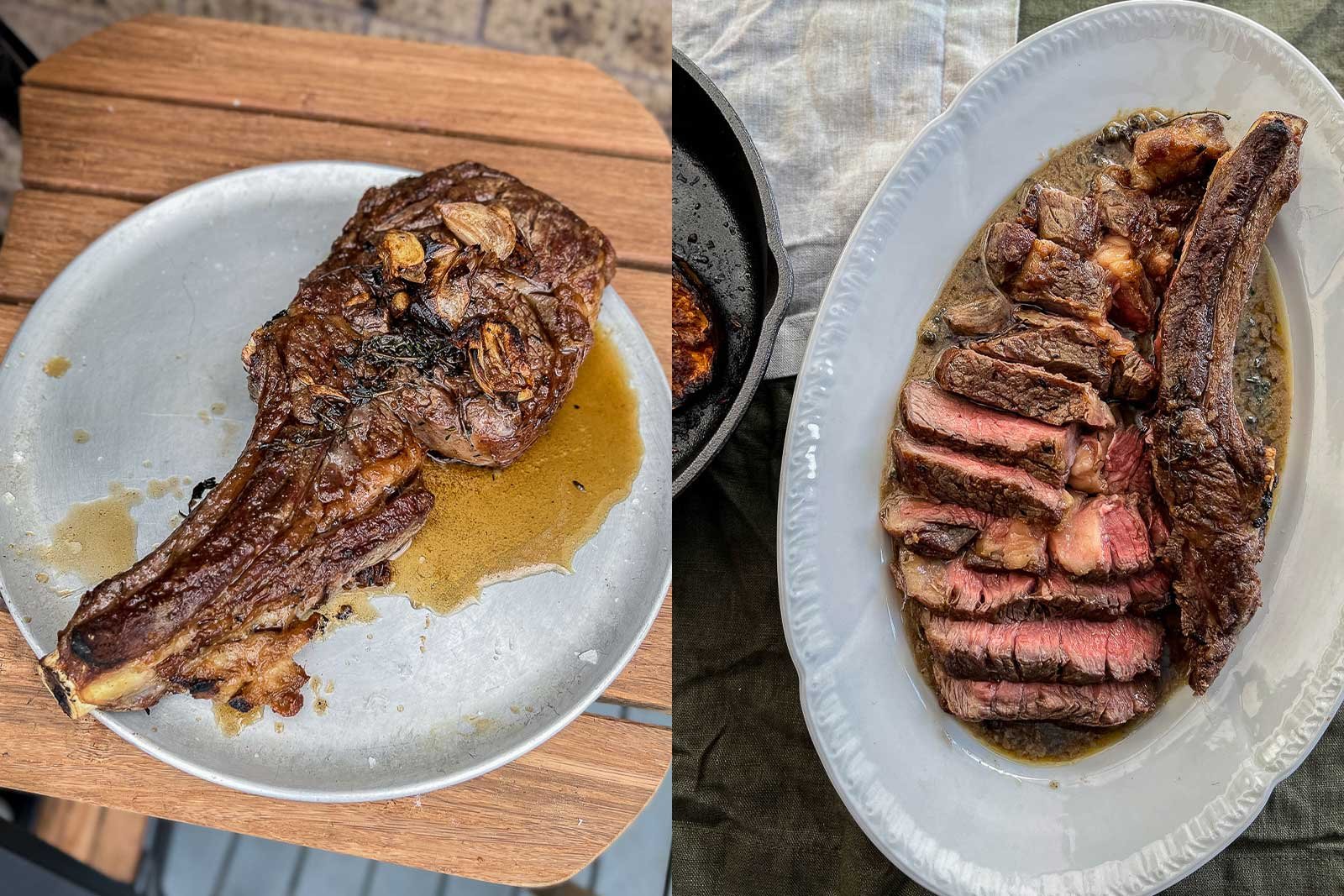 Today it looks like only the dual fuel option is in stock, which is no doubt a reflection of what people were buying.
The Dome is super quick to heat when using gas. 30-45mins is all you need until you're ready to cook pizza. If you're cooking with wood you'll need at least an hour, if not more, to get a manageable and consistent heat source.
A temperature dial activates the gas once pressed, making the lighting process simple. Once lit, the flame and temperature are controlled with the same dial.
Gozney Dome Key Specifications
The Gozney Dome consists of two 304-grade stainless steel shells. Insulation sits between an inner shell and the exterior case, retaining heat from the cordierite stone floor. The oven is finished with a bonded ceramic-coated outer casing for extra durability. The Dome is water-resistant and UV-stable for year-round outdoor use.
Please note that these Gozney size measurements are rounded up to the nearest decimal place.
Weight: 58kg (oven only) 68kg (with packaging)
External oven dimensions: 660mm H x 630mm D x 732mm W
Internal oven dimensions: 190mm H x 470mm D x 550mm W
Door dimensions: 132mm H x 411mm W
Max temperature: 500ºC
Fuel Type: Wood and gas
Cooking floor: 30mm cordierite stone
Capacity: 1 x 16inch pizza (plus small side dish)
Warranty: 5 years
Design: The Most Beautiful Outdoor Oven Of Them All (Score 23/25)
Delivery & Assembly
The product was delivered by Gozney's local PR team with a fantastic box of groceries from Harris Farm. I think this says a lot about a brand, going above and beyond to get the very best out of its gifting opportunity. We often say "brands only get out what they put in", and Gozney delivered brilliantly from the outset.
When I received my Gozney Dome review unit, I was incredibly impressed by how well-packaged it was. My Dome was set up by the delivery team so I am not sure what the process is for regular punters, but, it didn't seem complicated.
The Gozney Dome pizza oven is ready to go out of the box and comes with lifting straps. It's a simple lift for two people up onto the stand – affixed with a central bolt at the base of the Dome. The instructions ask you to cut the straps off post-assembly but I kept them on for easy relocation down the track.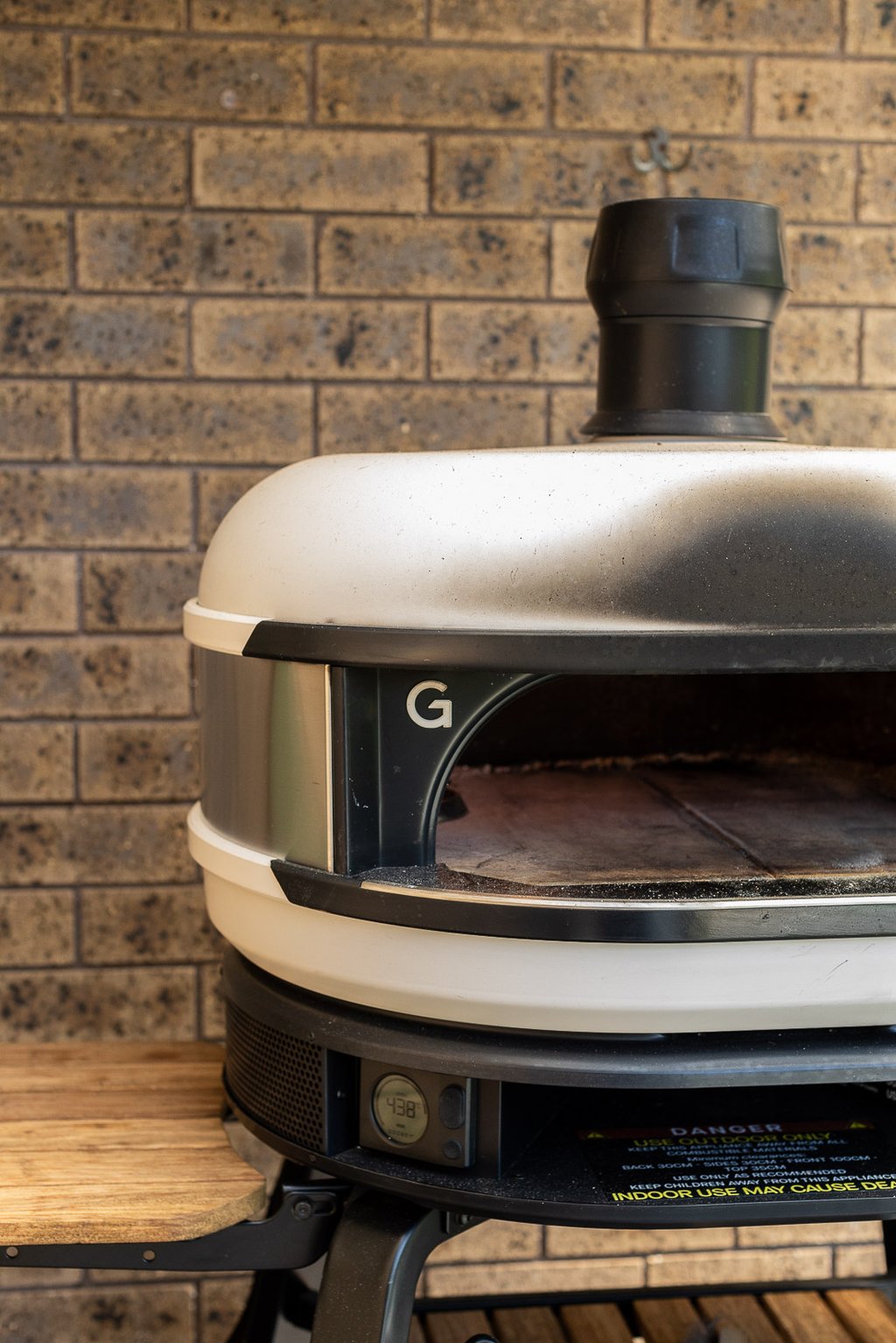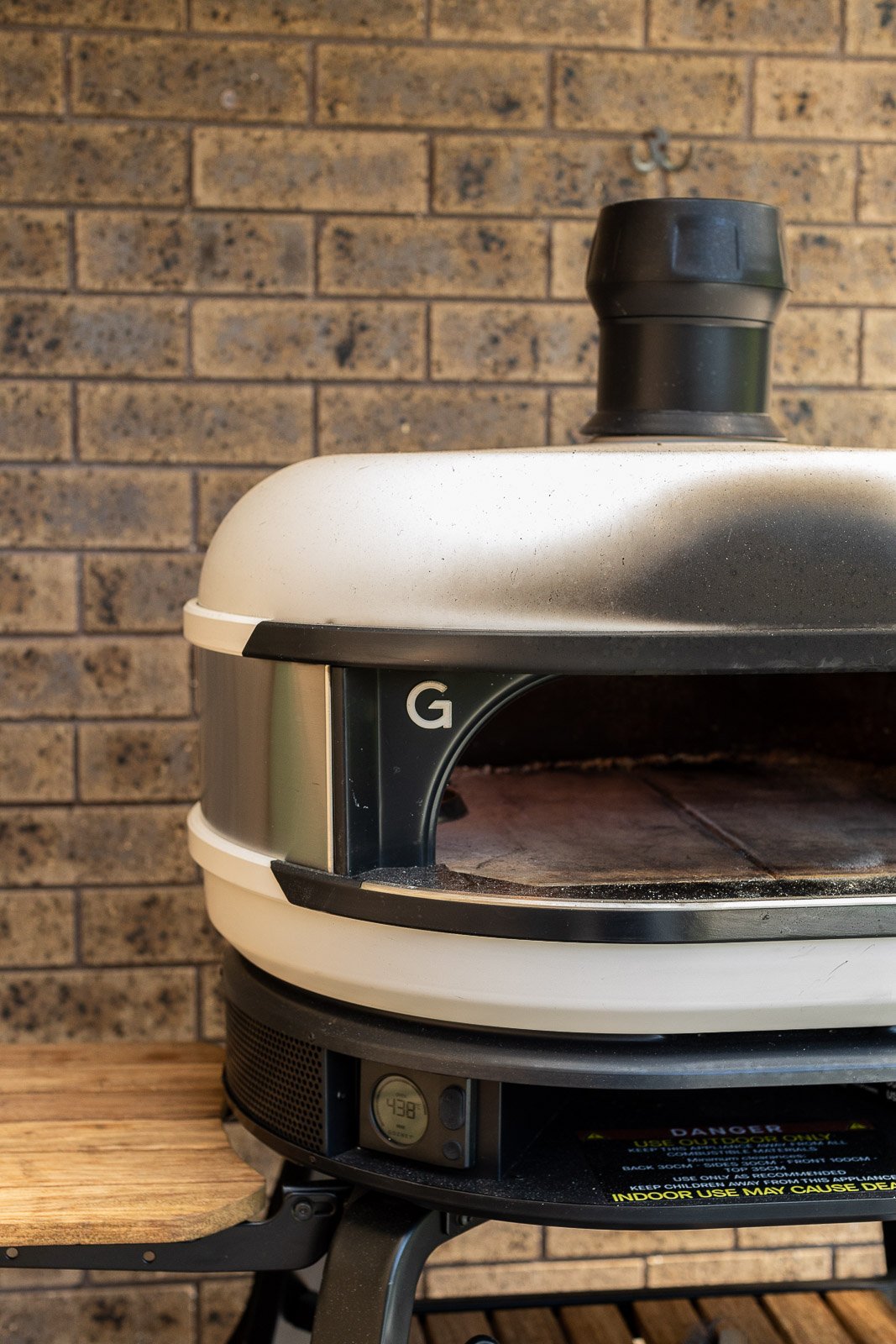 Everything is packaged so thoughtfully, and it's a point I stressed to Tom in Sydney. When you are spending $2999 on a product, every detail counts. Rest assured, whether it's the Dome itself or the accessories, you're unboxing something special.
With that, thought, comes the unavoidable tonne of packaging that needs to be disposed of. I definitely stopped to consider how much had been used, and where it was all going.
My Gozney arrived with wood and a standard BBQ gas bottle. The gas is easy to connect via the hose that fits into the rear of the Dome. If you have an existing gas BBQ, you can swap the gas between the two devices as required. After a quick season (an introductory run that cures the interior of the Dome) you're good to go.
Exterior Design
The Gozney Dome is an outdoor oven that delivers functionality and design through precision engineering. As something that will feature so proudly on your deck or in your garden, it must look incredible. It's sleek and stylish, has a wow factor, and is offered in two very appealing colours.
The Dome's exterior is durable stainless steel, finished in a matte creamy white or green. A removable flue slots into place atop the Dome, and a battery-operated thermometer clips into place on the left side.
A stainless steel draw catches ash while wood is burning and can be removed to empty post-use. A handsome machined knob controls the gas flame with the faintest of touches.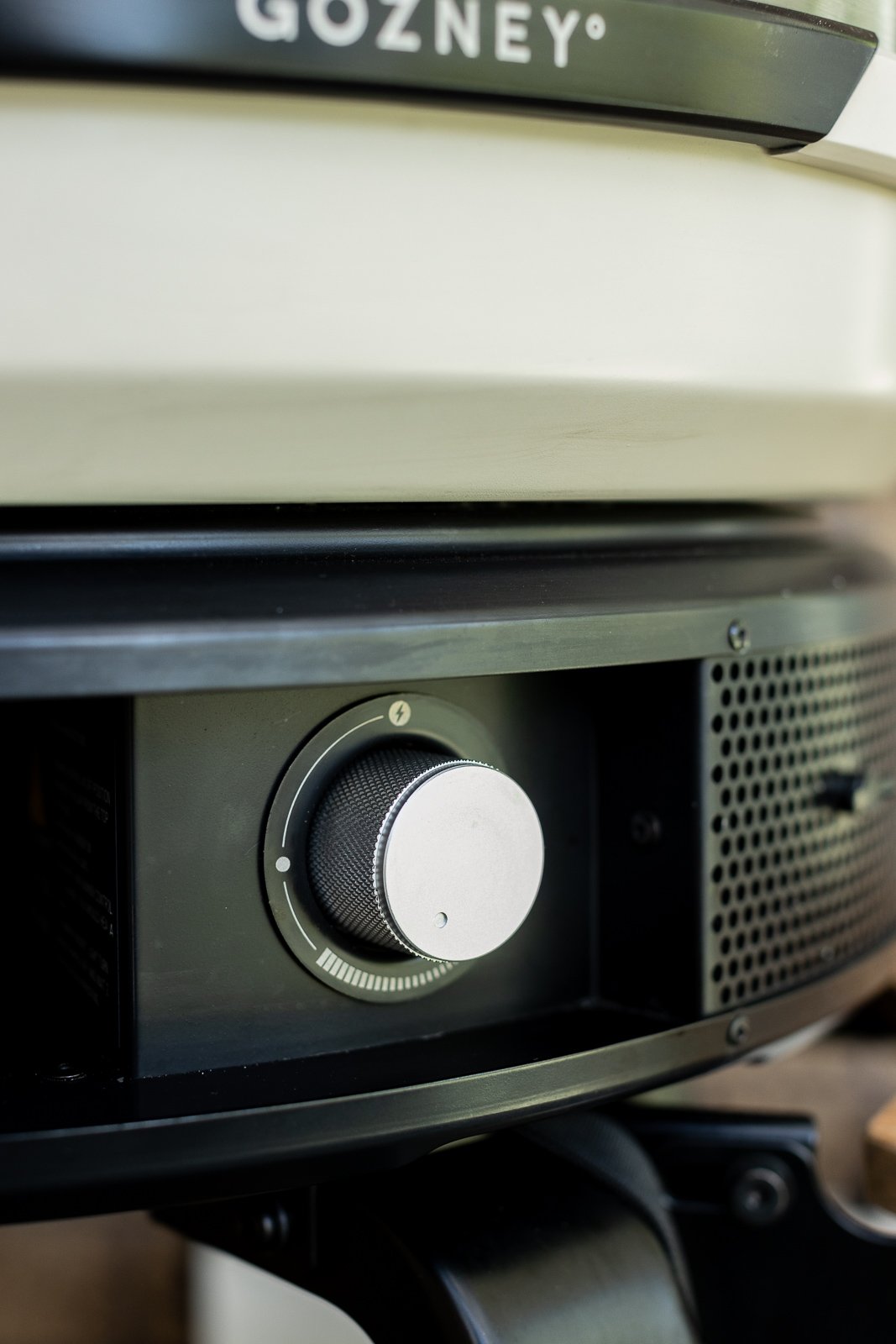 The Dome Stand & Shape
The Dome stand is an essential accessory for anyone without an outdoor kitchen. The stand ensures you're standing at the perfect height to access the stone while cooking. Inbuilt bamboo slated shelves and foldable wings to each side provide convenient storage. Huge, robust wheels with locks allow the Dome to be transported and secured in place.
Like a commercial pizza oven, the Dome features an insulated chamber. Flame rolls across the roof of the chamber providing even heat distribution and excellent heat retention. Tom – who began designing commercial pizza ovens – told me it was the Gozney Roccbox that challenged him most when it came to functional design.
The result is a stereotypical, eye-catching pizza oven with a large door revealing the stone and your cooking creations.
Accessories
The accessories you need will depend on the type of cooking you want to do. If it's pizza, the long-handed pizza placement peel plus is the priority. The team sent me the full arsenal of accessories with my Gozney Dome review unit. It was a lovely touch and has definitely added to my enjoyment. This included:
I would also recommend the Dome Mantel if you plan on using heavy cast iron skillets in the oven frequently, allowing you to pull the pan out of the direct heat without having to find a surface to place it on.
Addressing The Cracked Stone
Now the stone. If you're reading this it's likely you've done your research and heard stories of the stone cracking. It is vital you follow the instructions to cure the stone before your first cook.
Despite following the instructions my stone did crack. There are left and right side stones that meet in the centre of the Dome, and each has a hole to allow flame in or ash out. These weaker parts of the stone are where cracks start moving to the central edge in the middle.
I would recommend keeping the temperature low for the first 5-10 cooks. Wood burning tends to expose the stone to much higher temps, which may affect the curing process.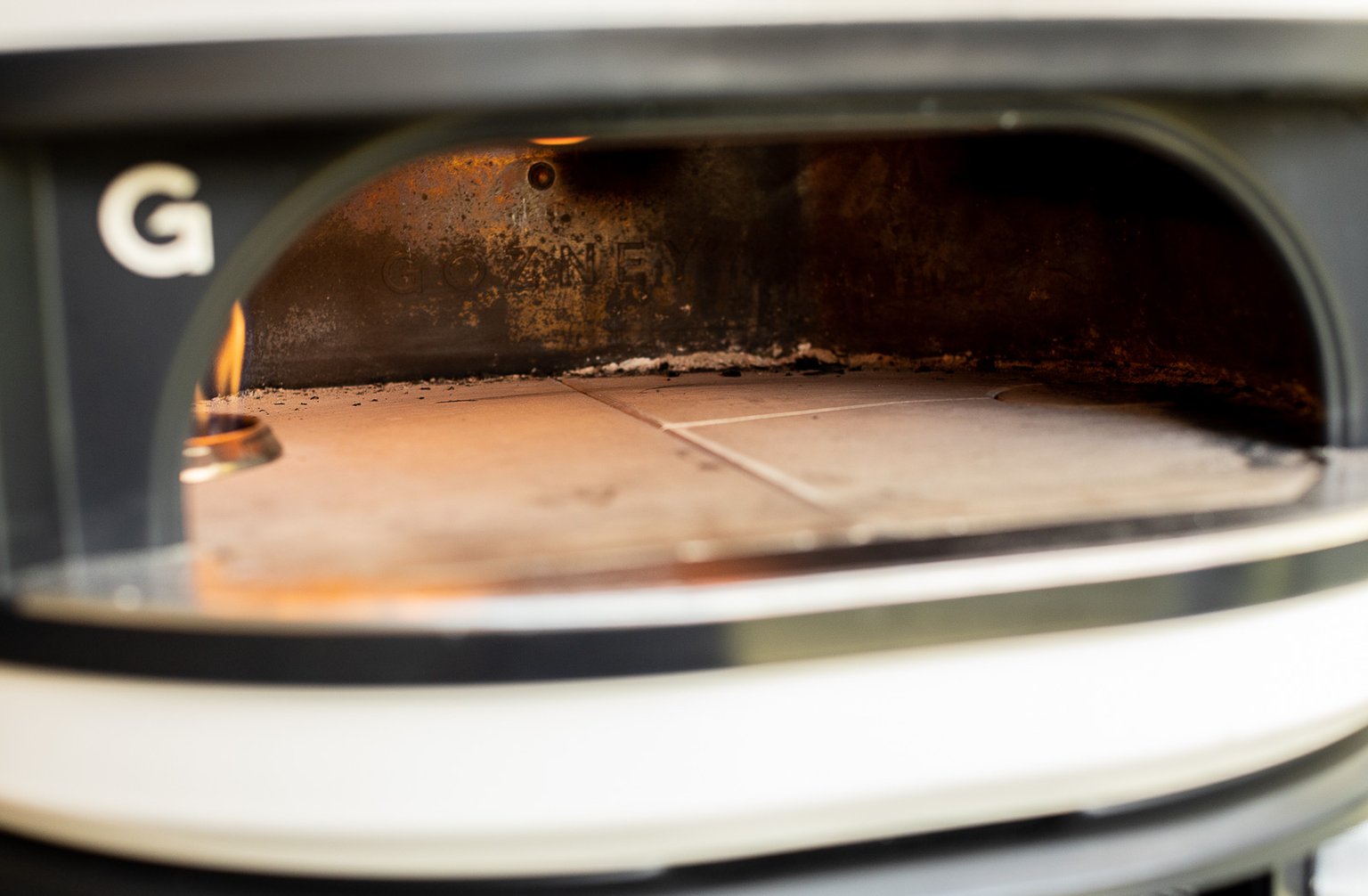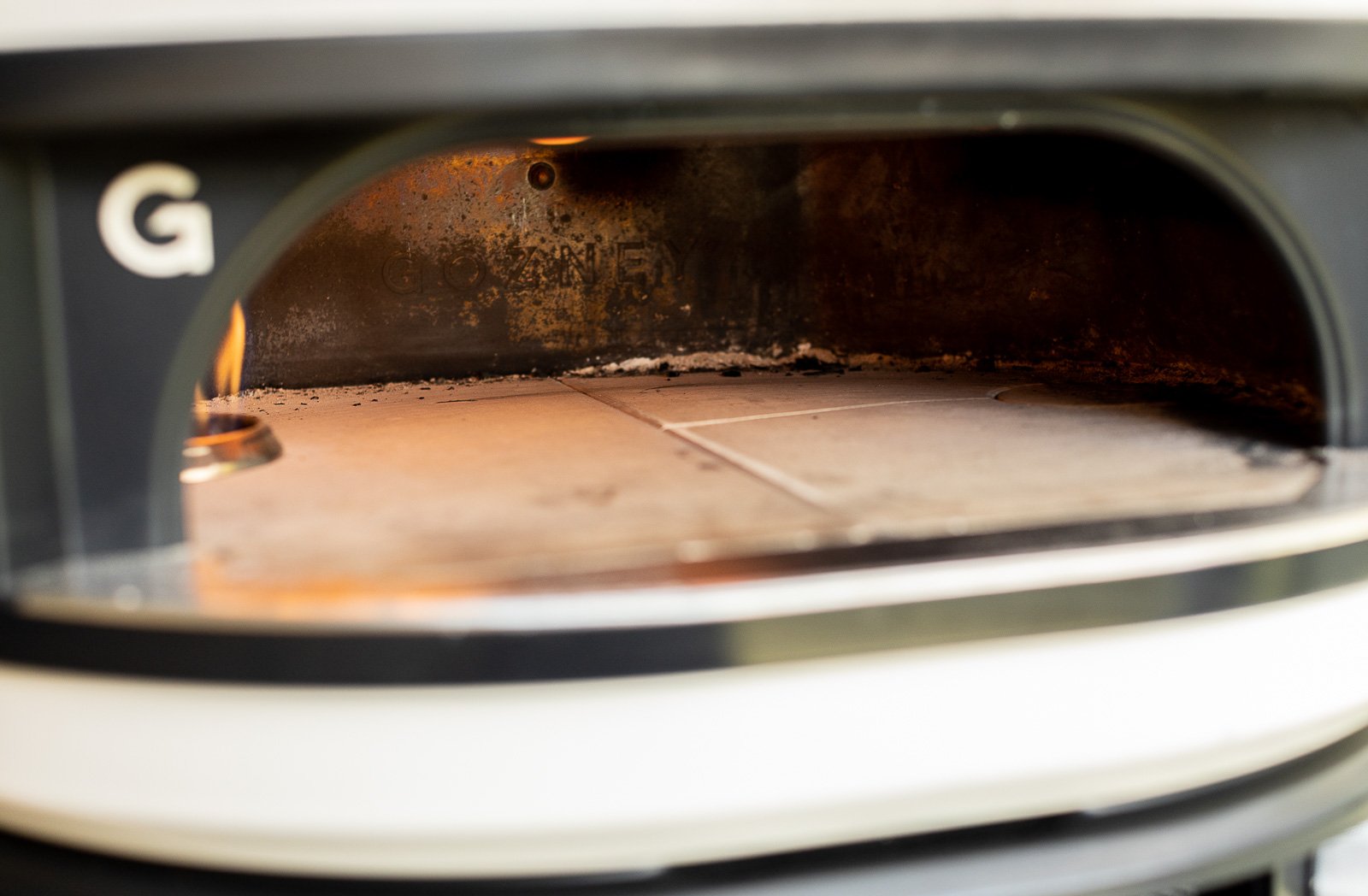 I reached out to Tom Gozney himself, who shared the following statement on stone cracks.
"Since launch, we've seen stone cracking occur in less than 2% of Dome units. Due to the expansion and contraction of the stone as the oven heats and cools, hairline cracks are a normal expectation of the product (as with all traditional stone hearth ovens) and will not affect the performance or longevity of the product. All customers that have experienced cracks larger than a hairline have had their Dome fully replaced as part of our 5-year extended warranty.
As always, we are constantly working on improving all our products and have made several updates to the internal design of the Dome and how it is produced, shipped, and packaged which will reduce cracking rates even further in the future. The Dome is built to last with pro-grade materials and a design informed by our commercial origins. It's the ultimate backyard centrepiece."
– Tom Gozney, Founder.
Those updates have already arrived, with current buyers receiving a generation two Dome that features a new shape and size stone vs. first-generation models like mine.
Design Shortfalls
I don't have too much to say here. Yes, the stone of my Gozney Dome review unit cracked and I would have been frustrated if I paid for it but I didn't. I didn't request a warranty replacement because it makes no difference to the food coming out. By all accounts, Gozney is replacing cracked Dome units with updated models featuring an updated stone.
The gas temperature knob also doubles as the ignition button. It must be pressed and turned to spark the gas and create the flame. My ignition function proved temperamental at times, taking longer to spark than usual. Not a deal breaker by any means but frustrating.
Finally, oil the bamboo slats. Gozney recommends you do, I didn't. It shows.
Performance: The Versatility Of Natural Gas (Score 25/25)
The flame-driven performance of the Gozney Dome pizza oven is the heart of the product so first let's address wood or gas. Despite what I imagined, I would use gas 90% of the time. It's unrivalled for convenience. Let's dive in.
Wood
Using wood to fuel the oven requires a lot more preparation time. This is nice for a Sunday lunch but doesn't work when you have a busy weeknight routine.
As I described above, the stone has two halves which both have a hole. The left hole allows the gas-powered flame to enter the chamber while the right distributes burnt ash into a drawer for later removal.
If you're running gas, you place a stone puck in the right-hand side hole because there's no ash to remove (and you don't want your pizza falling into a gaping hole!). When you run wood, you place the stone puck in the left-hand side hole to protect the gas element beneath it. On the right, a small grill puck supports coals and allows ash to fall into the drawer beneath.
The wood process begins with a small fire in the centre of the floor. Once it is burning the coals are moved to the right-hand side above the grill puck. I would estimate a minimum of 60-75 mins until you have coals that are established enough to shift, and then add to.
From there, you need to have a constant source of appropriately sized hardwood. Ironbark is perfect but it will arrive by the cubic metre in varying sizes so you'll also need a place to prepare it. This is fine if you have room to split larger logs but for those who don't, it's a hassle. You can buy them pre-cut and sized but it's a huge extra cost.
The oven door needs to keep heat in as much heat as possible, which means wood must be cut to size. While cutting it is a hassle it's also vital if you want to achieve incremental heat changes. Large logs mean uncontrollable jumps in temperature and it's easy to be overzealous.
Of course, the process of lighting and managing a fire is awesome but it does need constant attention. Walk away for too long and you'll likely miss the perfect opportunity to cook. When you add fire management to pizza preparation there's a lot going on.
Finally, using wood requires constant brushing of the stone in between cooking pizzas. There's also more soot and ash, which means a lot more cleaning.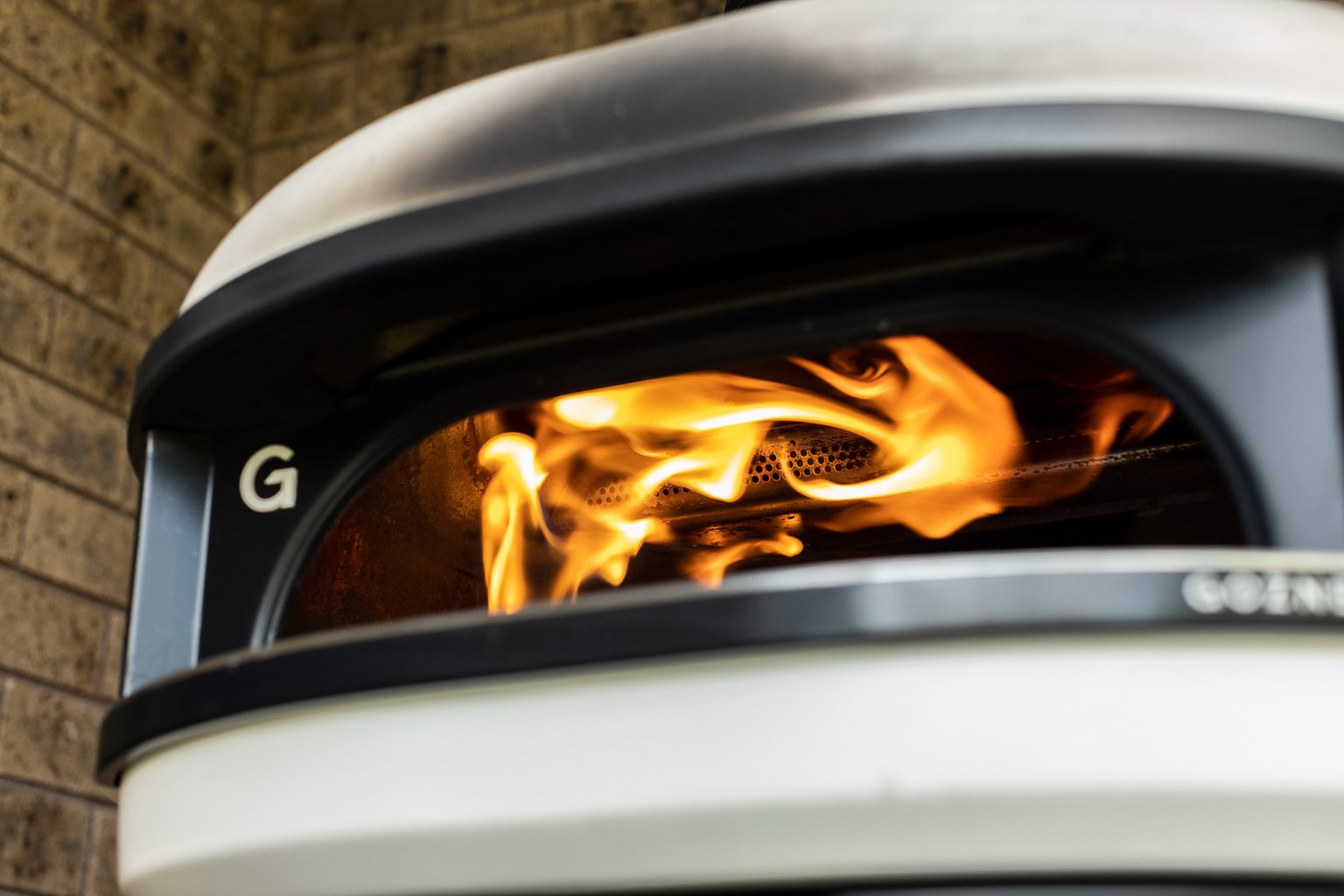 Gas
Even Tom would struggle to determine the difference between wood-fired and gas-cooked Dome pizza. For that reason, gas is the real hero.
What it lacks in authenticity it makes up for in convenience. Arriving home and lighting the Dome, then leaving it to heat while you prep is its greatest strength. Running it for hours and having it maintain a consistent temp for 10-plus pizzas comes a close second!
When cooking with gas you can control the temp, adding to or reducing the flame with the knob. It still requires a wait for the Dome to arrive at the desired temp, but with gas, you're not winging it on the size of a log.
Once you've become familiar with using it, you know exactly where the knob needs to be for the temp you desire. Once you've mastered ambient temps (when your oven is off and cooling) it could essentially replace your kitchen oven.
The choice of wood or gas is what makes the Dome so great. It is more rewarding to cook with wood, and those who use it infrequently will enjoy the ceremony of doing so, but the gas is the game-changer. Prioritising convenience and precision temperature control, without the cleanup.
In conclusion, a delicious charred crust can be achieved with both gas & wood. Anyone who says the flavour is dramatically different hasn't cooked enough pizzas to know.
Features
The temperature gauge reads the in-chamber temp and has two mini-jack inputs for probes. The supplied probes are inserted into the meat you are cooking to track internal temps. The display then cycles through the chamber and probe temperatures. The probe tip and wire get very hot so ensure you're using gloves when handling it. Wipe clean, and store once cool.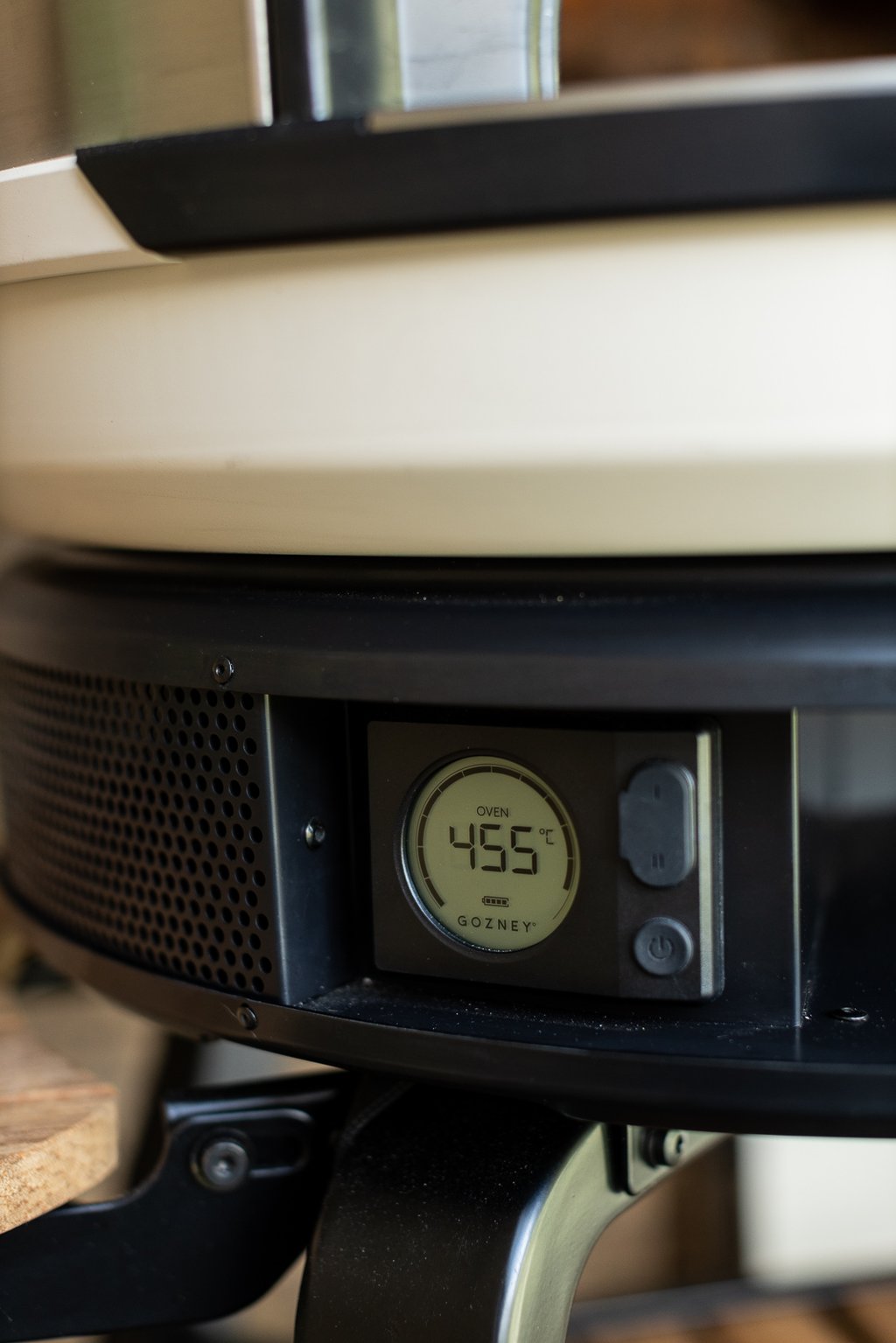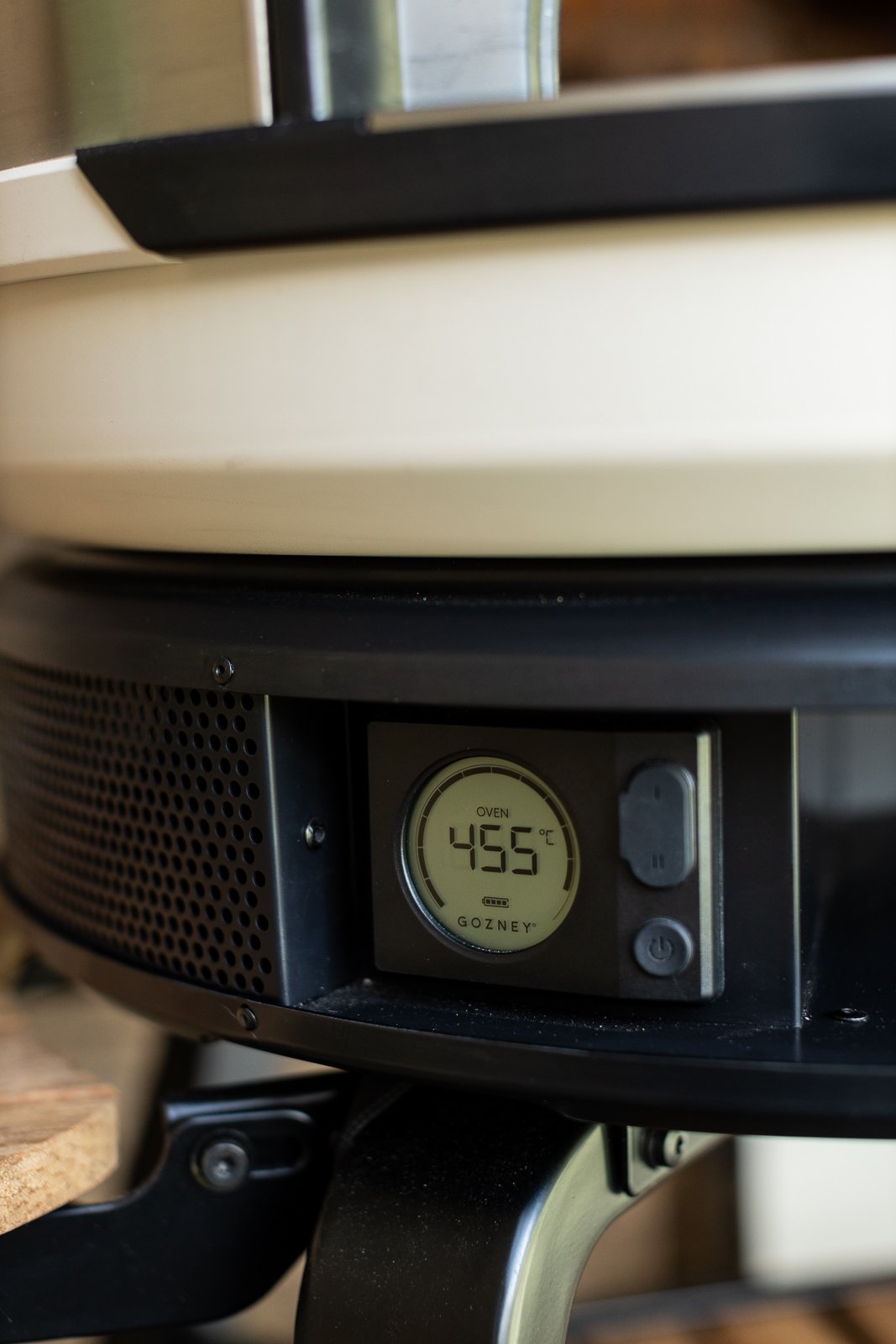 Two accessories I haven't used are the steam injector and the rope-sealed door. The steam injector is a water reservoir that sits atop the Dome and drops water in to create steam. The rope door allows the chamber to be sealed. Both accessories are useful for bread making and slower cooks like brisket that enjoy moisture. It's exciting to know there's still a whole range of recipes I can explore.
Cooking: A Culinary Adventure (Score 25/25)
As mentioned earlier, the product's versatility goes far beyond home-cooked Dome pizza. Ours has cooked all manner of nightshades and vegetables. I've also cooked whole chicken, pork belly and Matty Matheson's Steak au Poivre (many times). My wife also loves baking flatbreads and focaccia.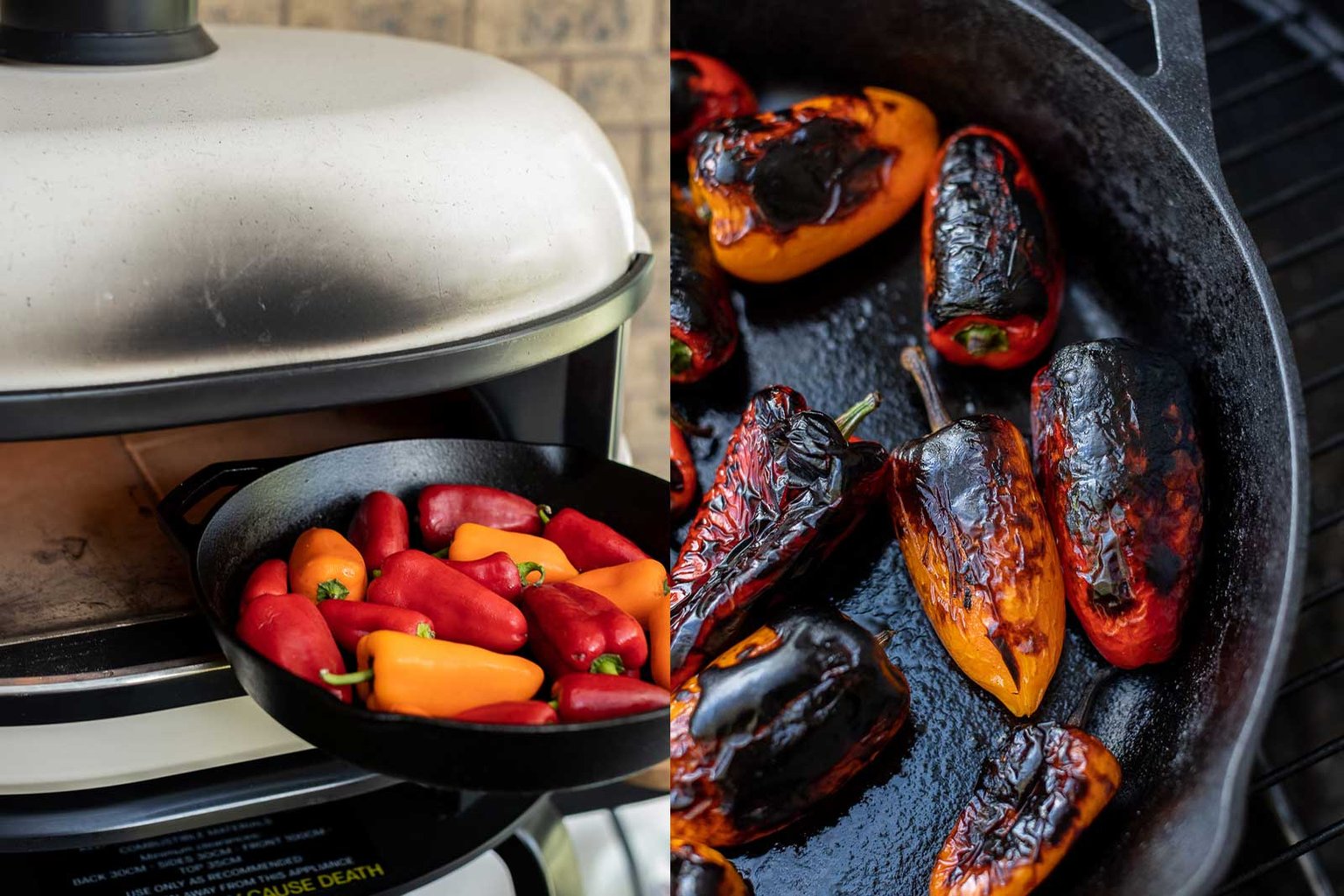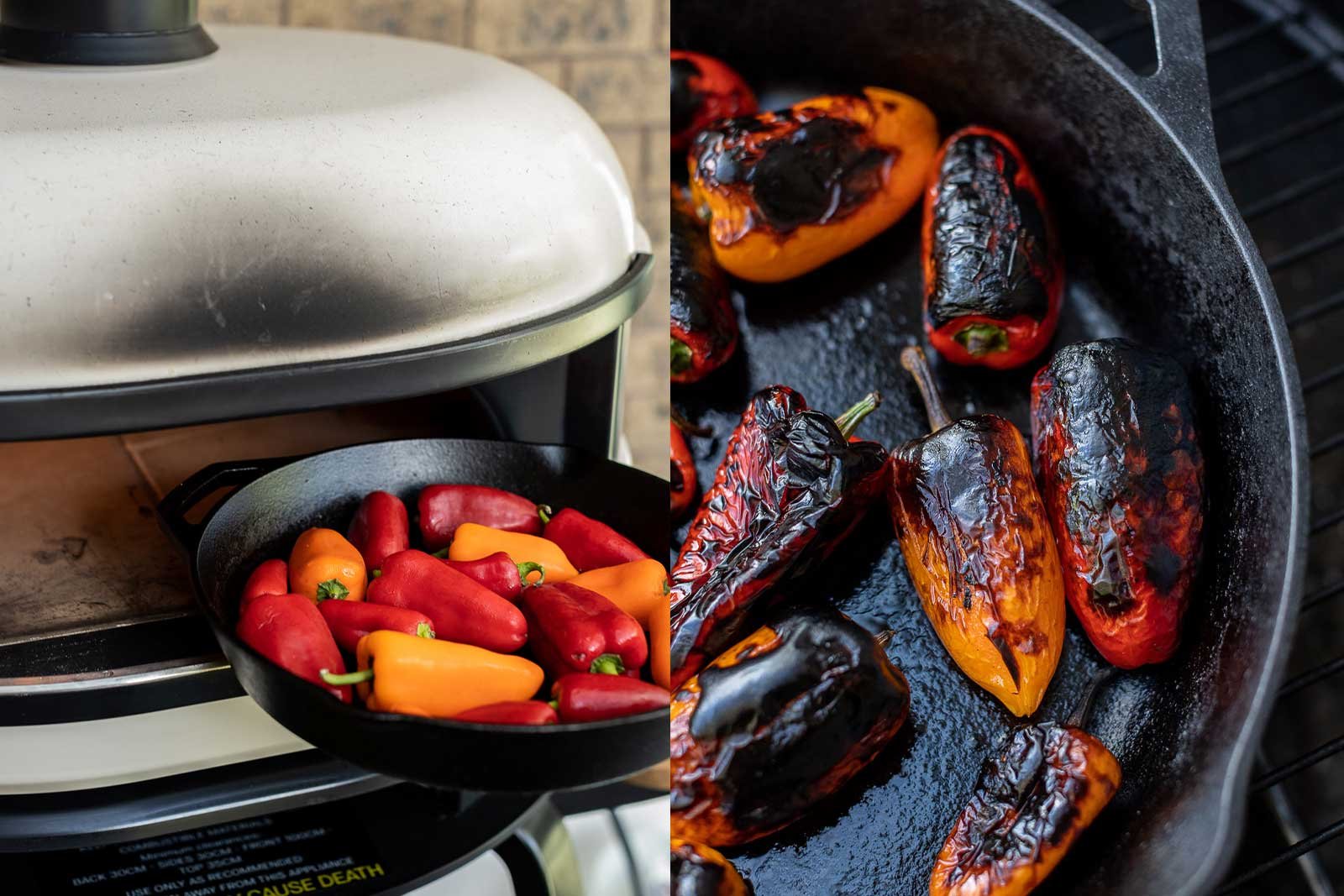 What it does exceptionally well is offer extra char or texture when used alongside a conventional oven. When experimenting it's best to use gas so you can control the temp. Or, it can be heated with wood to the desired temperature, and used as the charcoal dies and the Dome cools.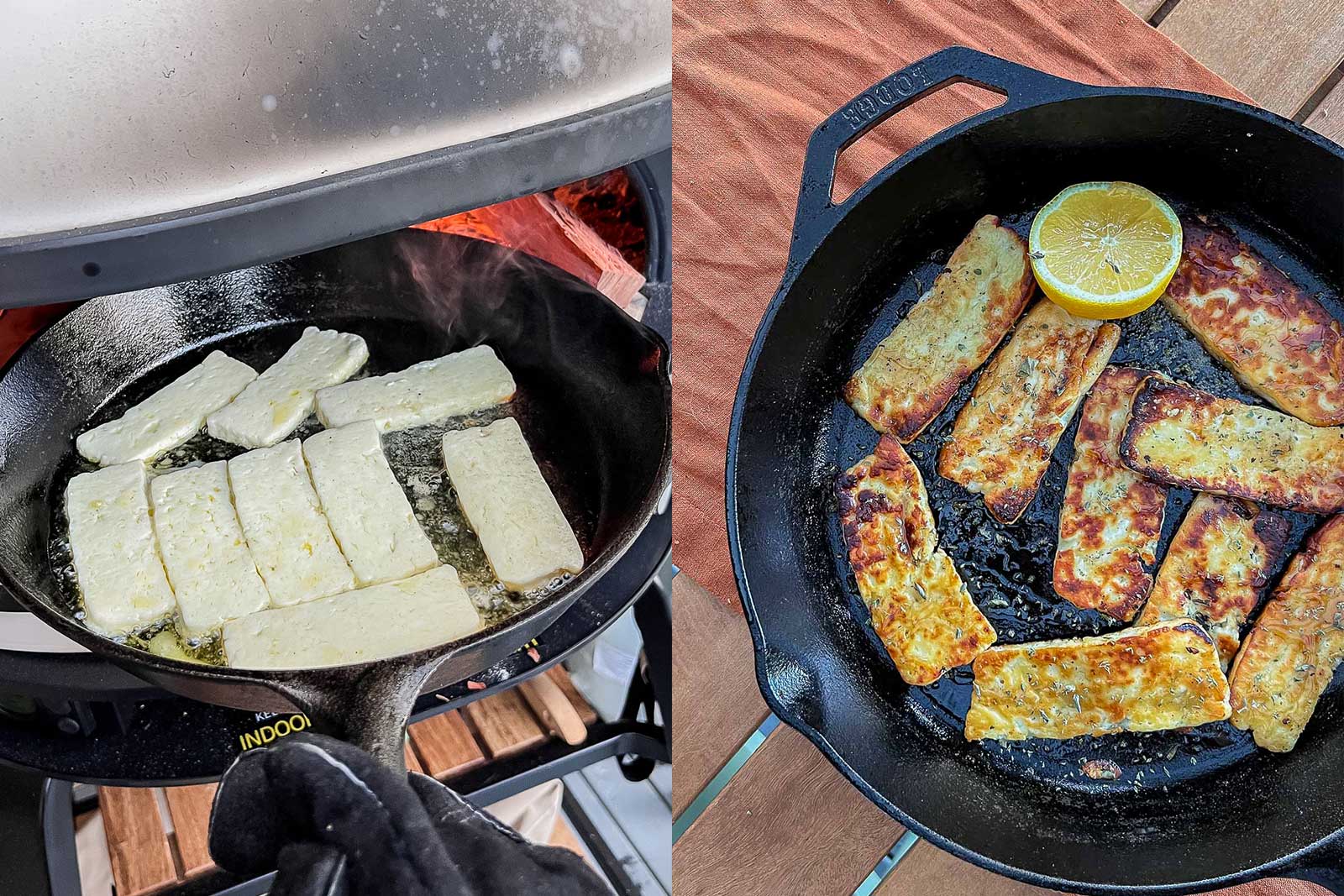 Pizza!
Interestingly, some of my favourite pizzas have been the last ones of the day, as the Dome cools. This moves me to my next point. Low and slow is the key.
It's very easy to get swept up in 500-degree-plus temps and rapid cooks. I don't mind the resulting pizza style but the base rarely gets the required time on the stone to develop a crust.
In my experience, the best temperature for pizza is anywhere between 380-410 degrees. However, cooking time will always be variable depending on the thickness of your dough (and resulting size). The ingredients on top will also be a factor.
One of my favourite Dome pizzas to cook is potato and pancetta with rosemary, which I do with an olive oil base. It always takes less time than a tomato-based pizza because there's less moisture on the dough.
Not only is the resulting pizza crispier at a lower temp, but the process is also more relaxed. You can take your time and study where the crust is developing, and rotate the pizza accordingly. When cooking with gas, the left side of the pizza (which is closer to the flame) cooks quicker than the right.
If it's pumping at 500 degrees plus, you need to be on the ball, and time your peel right for the turn. There's no room for error because it's done in 90-odd secs. At 380 degrees you've got twice the time, and some.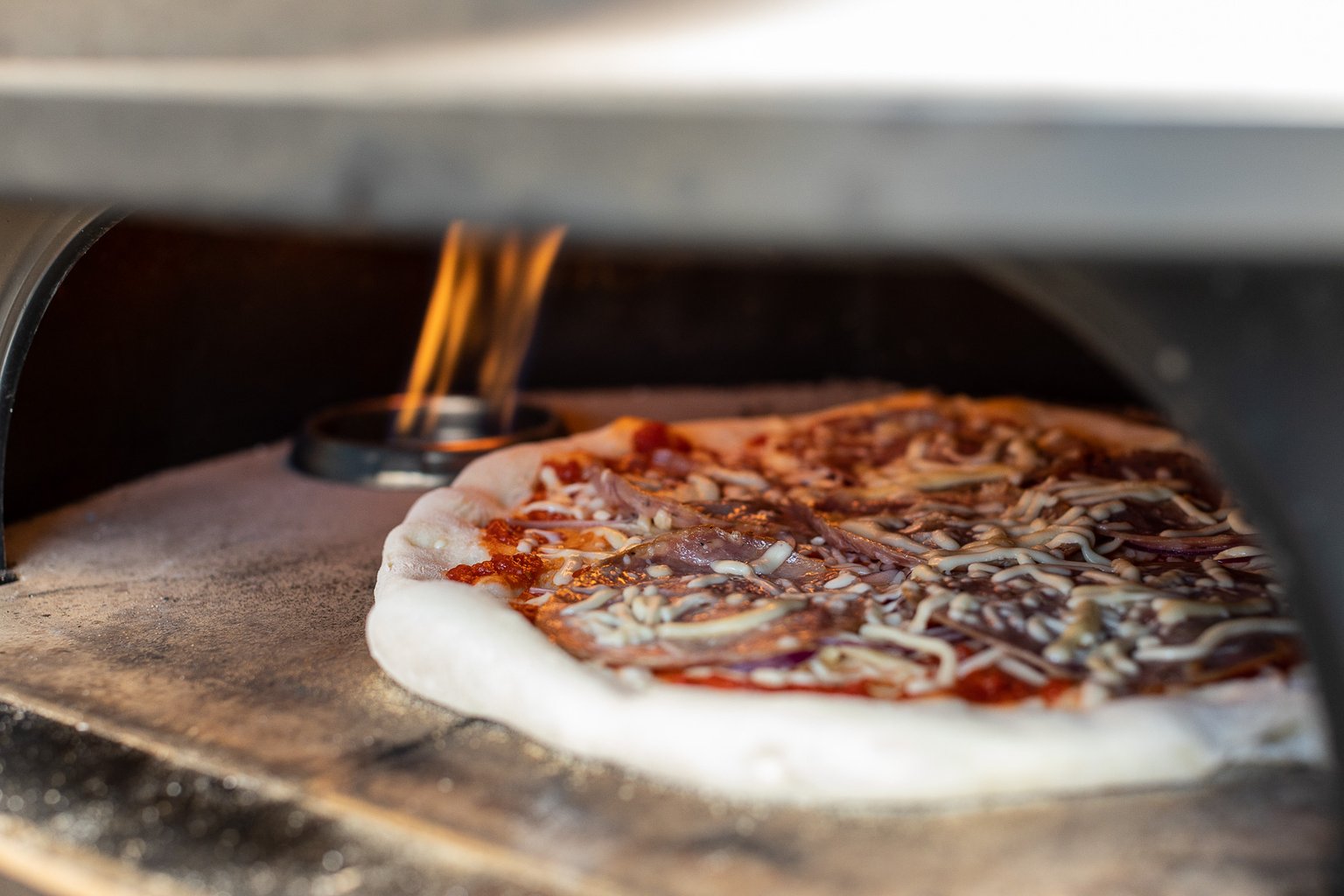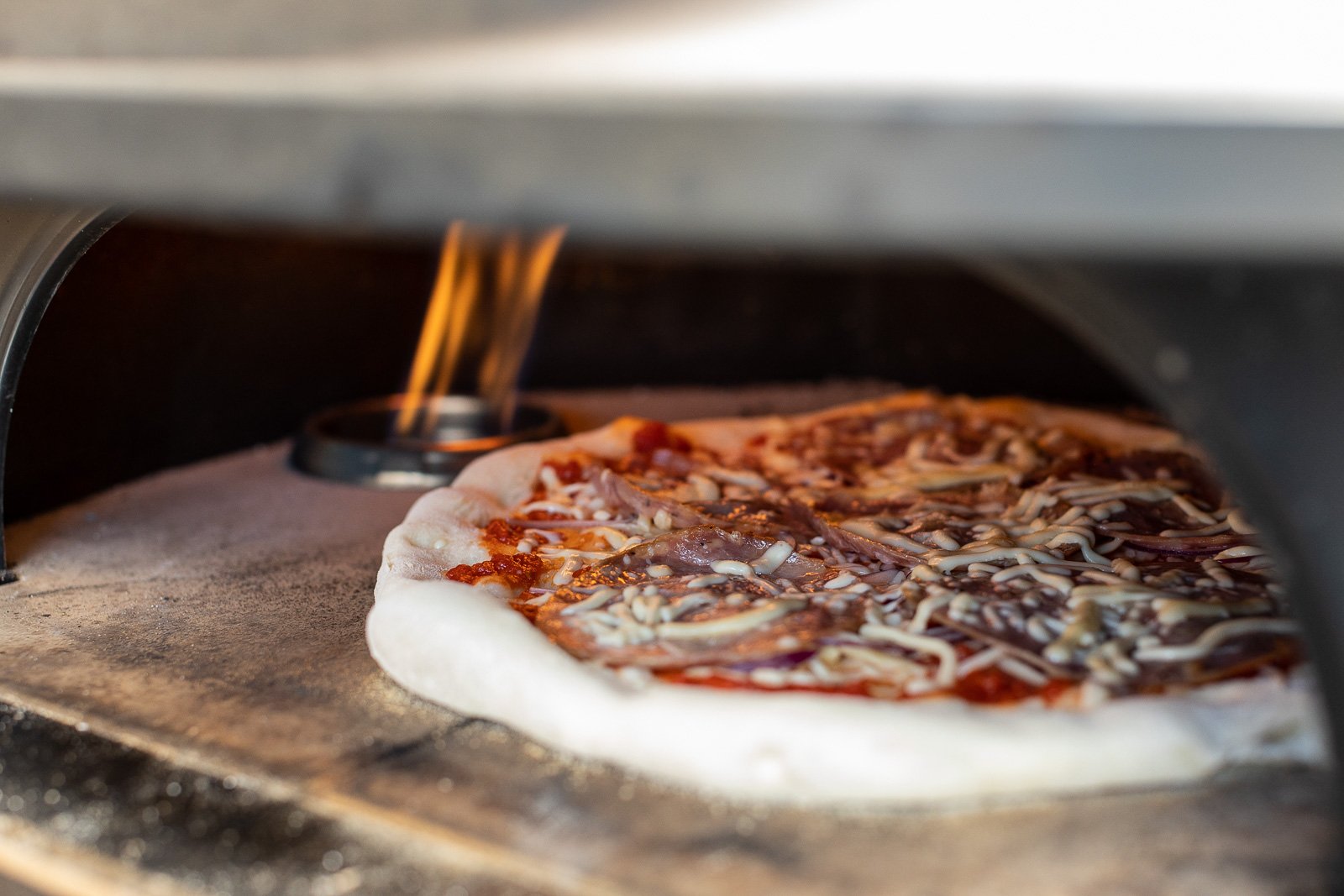 I don't use the Gozney placement peel as Tom does. He slides it under his pizza, gives it a final shape and then slides the pie into the oven. To ensure a smooth transition it's imperative the peel is always clean. That's another thing to worry about for me.
I prefer shaping my dough on a semolina-dusted wooden board and building my pizza there. I then slide it off the board onto the stone. I bought a couple of generic bamboo boards from Amazon. They also double as chopping and serving boards, a must if you're cooking two or more pizzas in the same sitting.
The turning peel is a very useful tool. It levers off the front of the dome with a slight roll to drag and rotate the pizza on the stone. It's a movement that takes a bit of getting used to but is very rewarding once nailed. The smaller diameter peel lets you manoeuvre the pizza while lifting it to inspect the base.
Dusting the peel or board with semolina leaves burnt residue on the stone so it's important to have a wire brush to remove it. I purchased the softest one I could find from the local hardware store. You'll also need a serious pair of gloves to protect your forearm when brushing between cooks.
Pizza Dough & Sauce
This section warrants its own article, but, I thought it was essential to touch on it as it could be the final hurdle for potential buyers. DOUGH IS EASY. Don't let the thought of preparing your own dough stop you from buying a pizza oven. Words like fermentation and hydration sound daunting but it's a very simple process. The recipe combines 5 ingredients: flour, water, yeast, salt, and olive oil.
At the Gozney event in Sydney, I met Luke Powell from Bella Brutta, and watched him make his famous clam pizza. I also quizzed him on his flour supplier. He said to forget the imported 00 stuff and use quality Australian single-origin flour. He uses Provenance Spitfire which you can find in 2kg bags or monster 50kg sacks.
I enjoy the Provenance product but it's not convenient for me, especially when adding 3 days ferments to your lead time (and not wanting to store a 50kg bag). Laucke products are a bit easier to source so their Wallaby, or Pizza flour, quickly became my go-to.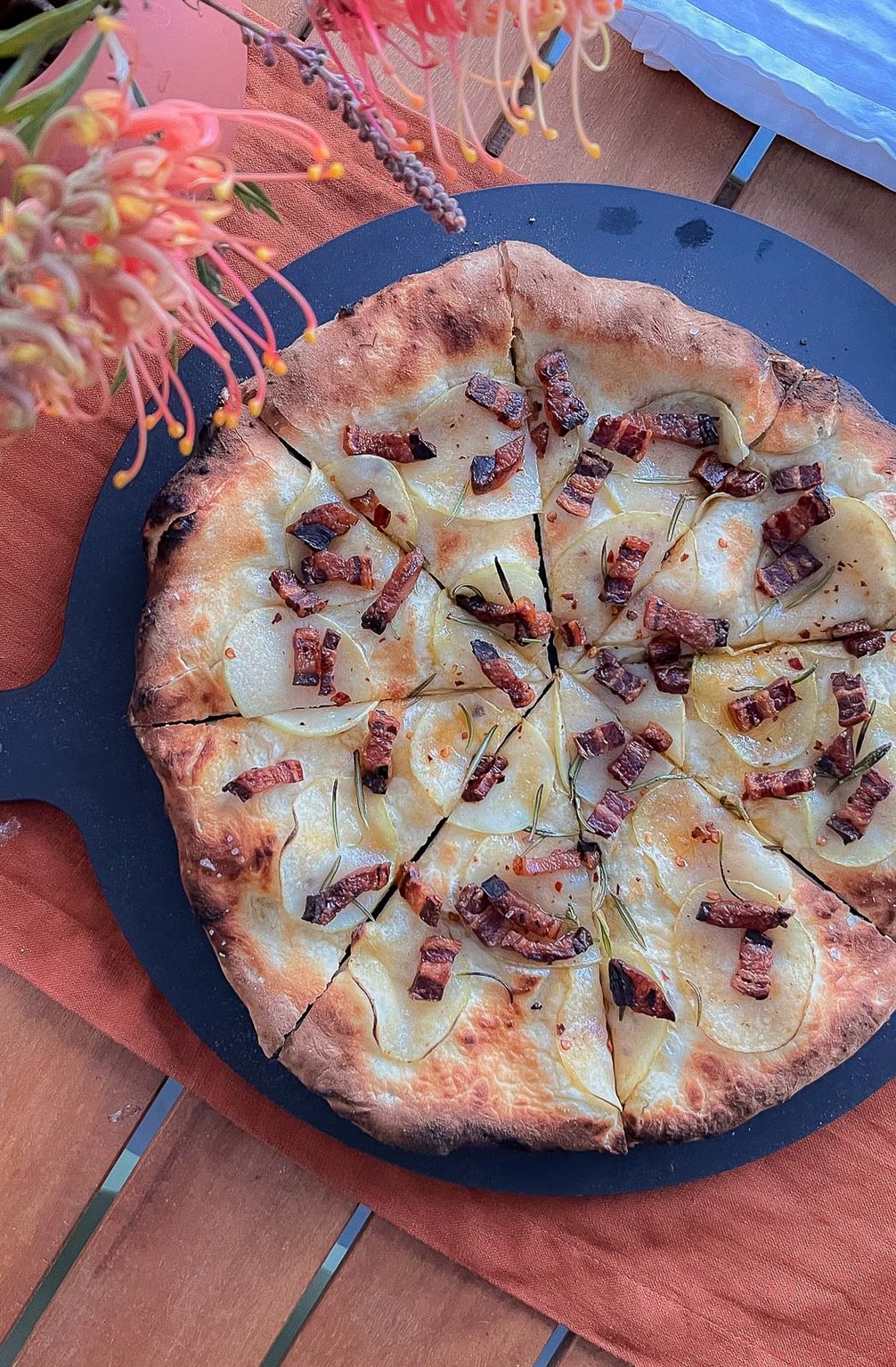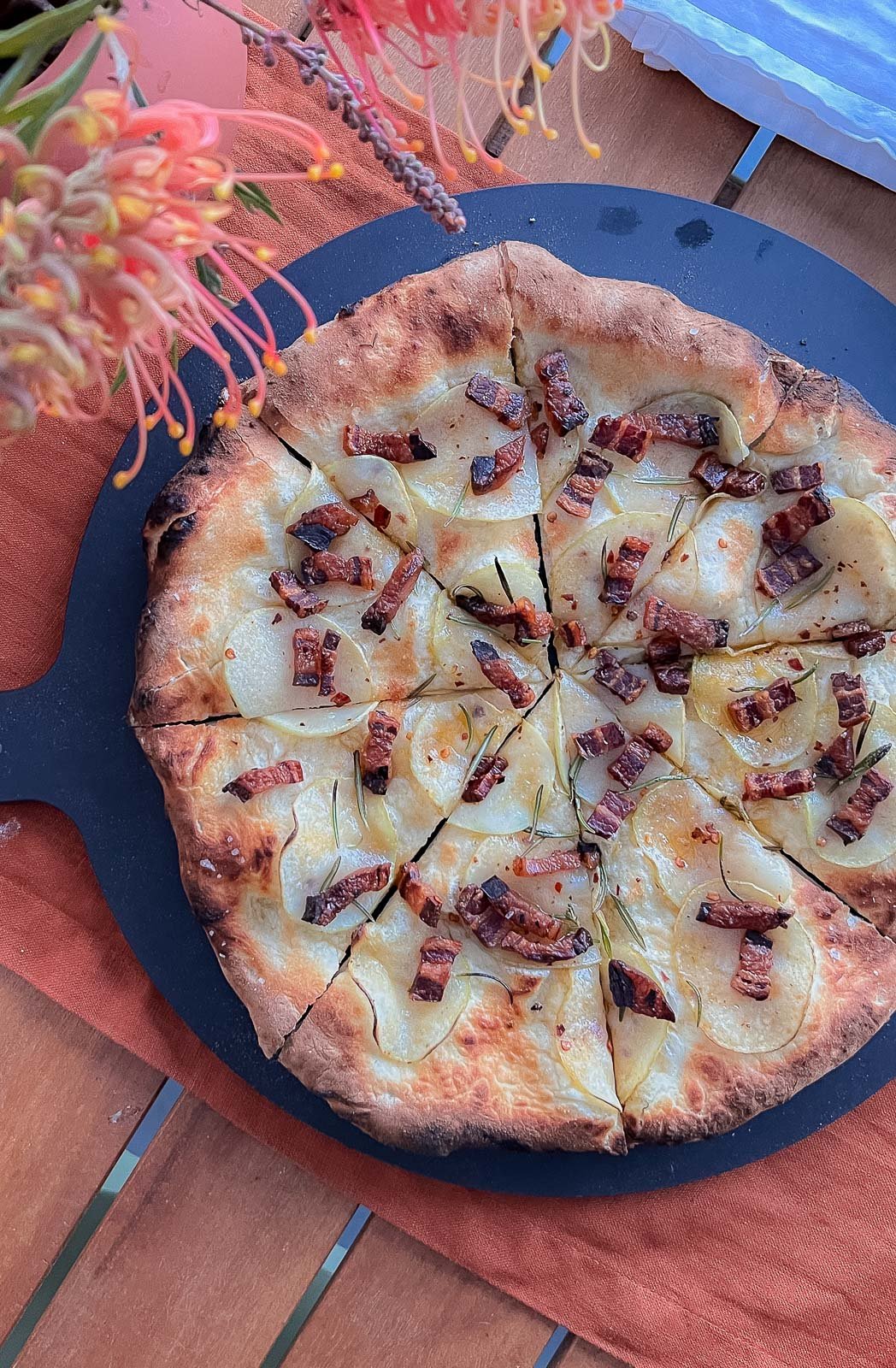 I never freeze dough, I just make what I need for the occasion. Generally, I'd run a 65% hydration (water) so 650ml of water to one kilo of flour with 2-4 tablespoons of olive oil. If I'm making less than a kilo I measure out 180-200 grams of dry flour per pizza allocating 2 grams of yeast per pizza. You get better results when the yeast reacts with the water before meeting the flour. I also prefer hand-kneaded dough to the dough done in the mixer, and I add the salt once I've begun kneading.
There are so many ways to do your dough, which is all part of the fun. I'm yet to try Thomas Straker's dough, which is more labour-intensive than my method but it's definitely on my to-do list. Ultimately, it's time that deliver the best results. All my favourite pizzas have come from a 2-3 day cold (fridge) fermentation. I then ball the dough and let the dough balls rest for 2-3 hours before I make the pizza.
Sauce-wise, I over-engineered it in the beginning. I would tomato confit with interesting combos on vine, then remove the skins and hand crush, stirring in olive oil and salt. When I met Tom and Luke they both said they use Mutti, straight from the tin with olive oil and salt. I only use Mutti for my Bolognese so it was a suitable alternative.
In conclusion, you can cook anything you like in the Dome with a little practice, master it all. If it's pizza, expect a game-changing product that will continue to blow your mind every time you use it.
Cleaning and Maintenance
Maintaining and cleaning your Gozney Dome is essential to ensure it remains in good condition and performs at its best, and it's dead easy. Here are some tips on how to keep your oven in top shape:
Cleaning the inside of Dome: the inside of the Dome gets sooty and dirty due to its open flame design. The dough/flour/semolina interacts directly with the stone which also creates mess. The majority of that build-up on the stone will burn off if you leave the Dome on for half an hour before turning it off. While it's not necessary to clean it after every use, it's recommended to do so every few uses.

To clean the Dome, wait until it has cooled down completely. Don't make my mistake and rub it with a microfibre cloth before it's completely cooled and have it melt onto your Dome! Use a soft-bristled wire brush to remove any loose debris from the stone, then a dustpan and brush to collect it.

Finally, a damp cloth or sponge to wipe down the stone and interior walls of the chamber will remove a lot of soot, however, it's dirty work. If you've been using wood, you'll have a very dirty exterior above the door from where the smoke has exited. After trialling a bunch of products I found Glitz Power Paste to be the best thing for removing the smoke staining.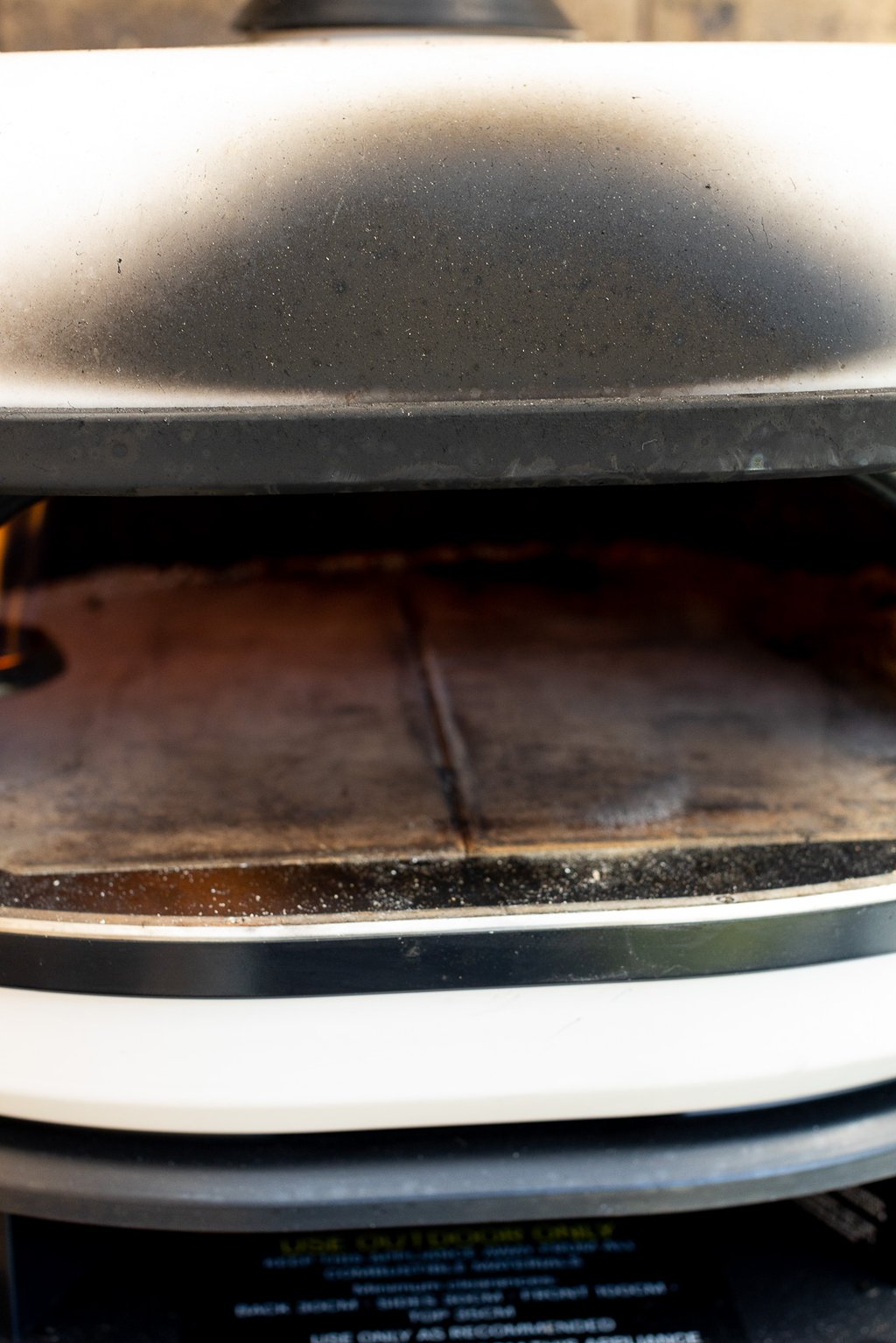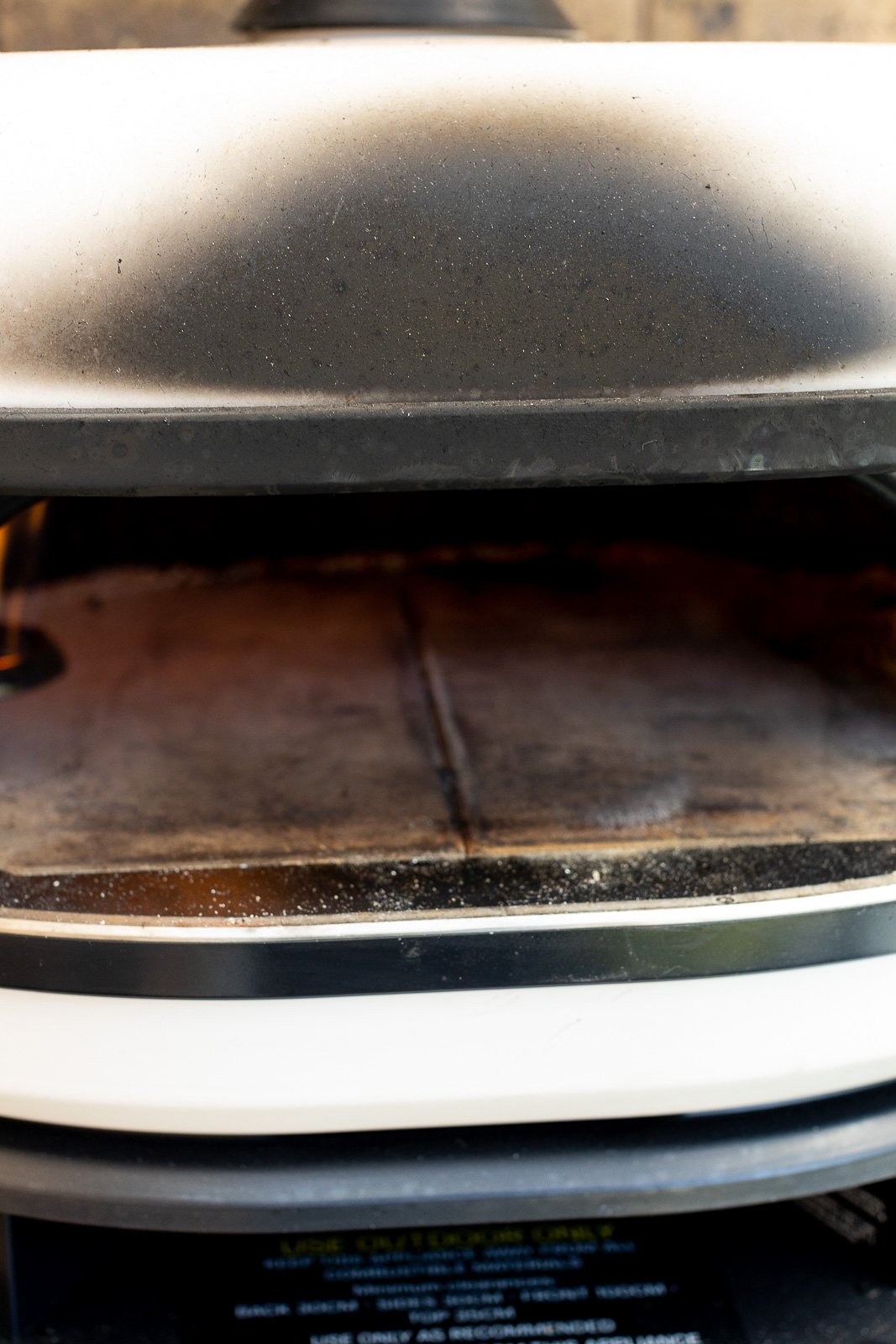 Cleaning the Accessories: It's essential to clean your accessories after every use so they're ready to go when you reach for them when you next cook. To clean the pizza peel and turning peel, brush off any excess flour or debris, then use a damp cloth to wipe it down or hand wash them in the sink with your dishes. For the brush, rinse it under running water and let it dry. For the cover, use a soft-bristled brush (nail brush works a treat) to remove any dirt or debris, then wipe it down with a damp cloth.

Maintaining the Dome: I am always checking my gas line is connected properly before use and that my thermometer is in working order. I clean out the ash draw after every wood cook and clean the smoke soot from the exterior. I also take the chimney off occasionally and give it a good hose out to remove any ash buildup. I'm monitoring my cracked stone but it doesn't seem to be getting any worse. I would recommend frequent oiling of the stand's bamboo slats also.

Storing the Dome: When not in use, it's essential to store the Dome properly to protect it from the elements. The Gozney Dome cover does an excellent job, fitting snugly over the chimney and oven, and tightening along the sides with zips. If you plan to store the Dome for an extended period, make sure to clean it thoroughly first and store it in a dry, cool place to avoid any critters and mould from rain.
Overall, cleaning and maintaining your Gozney Dome is relatively easy and straightforward. By following these tips, you can ensure your oven remains in top condition and performs at its best for years to come.
Price and Value: Is It Worth Buying Now? (Score 24/25)
When it comes to outdoor pizza ovens, the Gozney Dome is in a league of its own. Yes, the upfront cost is high, but when you consider the price of pizza these days, the potential savings make for a compelling value proposition. With two pizzas from any one of Sydney's best pizza restaurants setting you back ~$60, you'll have spent $2,999 in 50 visits. (And that's only if you resist Bella Brutta's criminal tiramisu).
With ingredients, I'd say you'd break even at 70-odd visits. And, if like me you eat pizza weekly, you've made your $2,999 (+ ~$1200 in ingredients) back in less than a year and a half.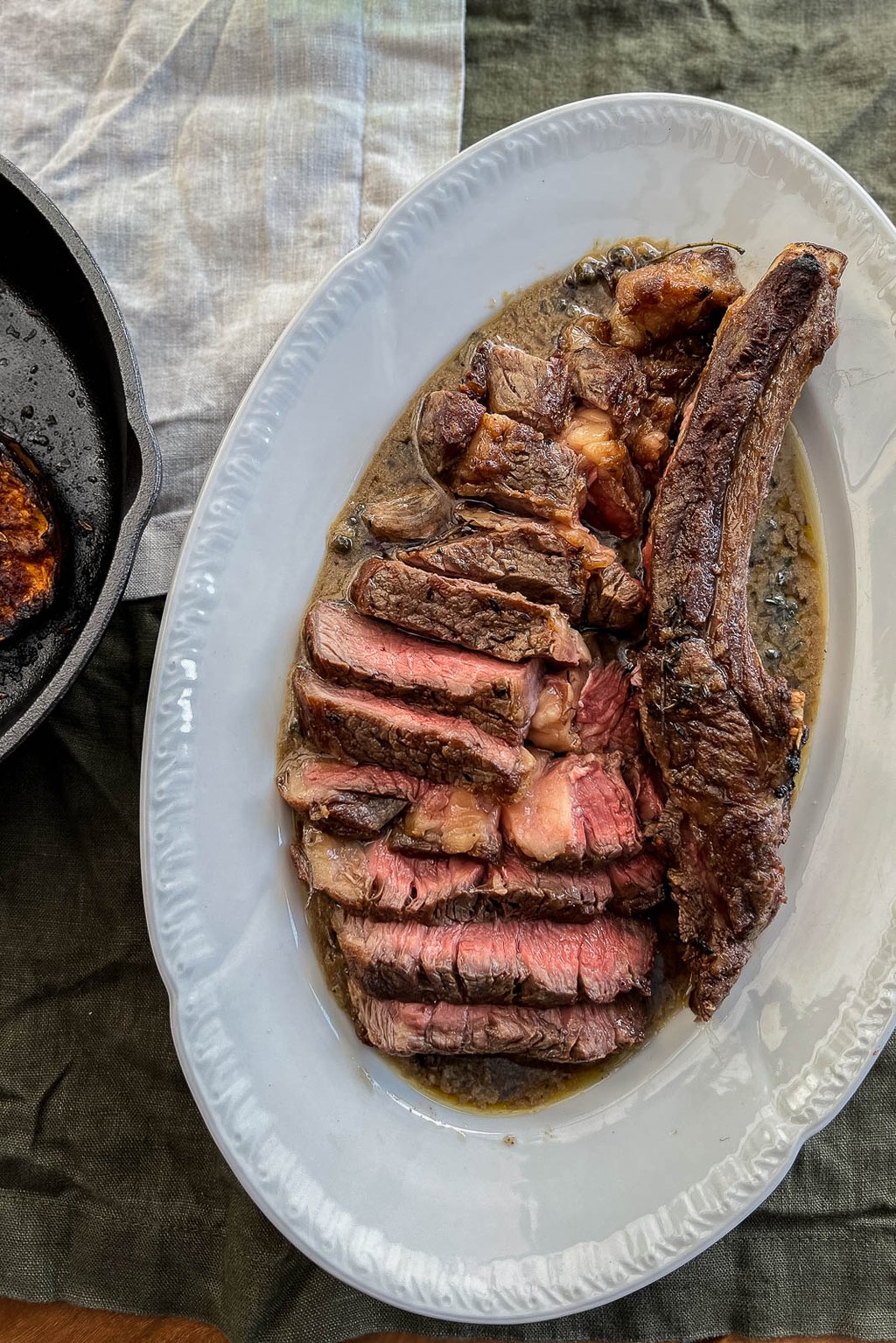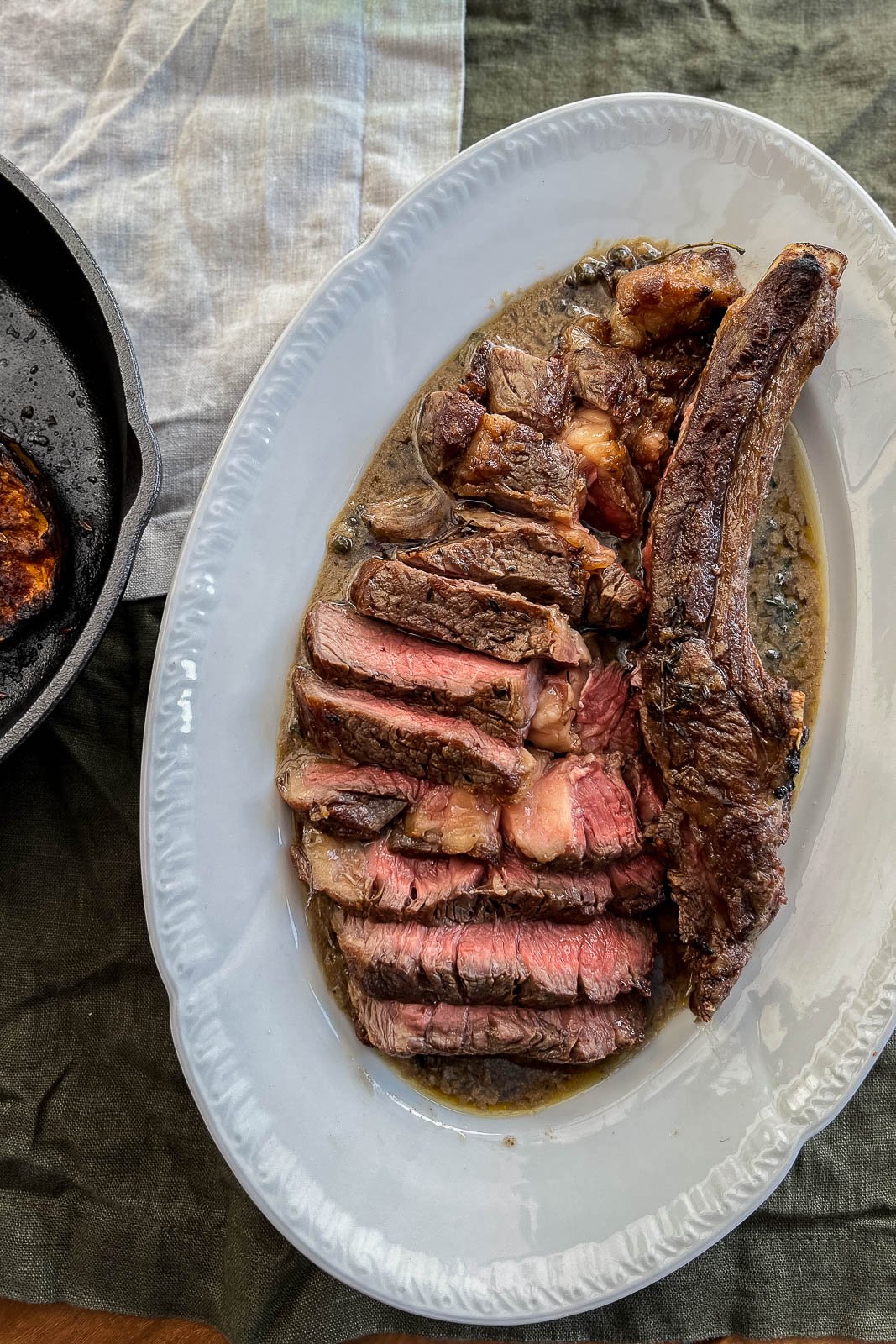 This is also before you consider the value you get from entertaining with the Gozney Dome. We've probably hosted 15 backyard gatherings, of 6 or more guests catered exclusively with the Dome. I can tell you it's the most fantastic, and affordable way to feed a crowd. It's amazing how far your dollar can go when you're buying ingredients for pizza.
Finally, I think the build quality is incredible for the money. While there may be cheaper accessory alternatives, Gozney can afford to ask a premium for them.
Final Verdict
I didn't pay for my Gozney Dome review unit, but I believe it is 100% worth the investment for those who are serious about pizza, and who want to experiment with other forms of outdoor cooking.
The user-friendly Gozney Dome is hands down, the best product I have used in all of my time at Boss Hunting. With chef-grade performance, it's as legit a pizza oven as anyone could ever dream of having in their home.
Any weekend I don't get to fire up the Goz is a weekend wasted in my eyes. I absolutely love it. Not just because it looks amazing and is exceptionally fit for purpose, but because it brings me so much enjoyment, and my family and friends together, and for that reason alone you should consider it.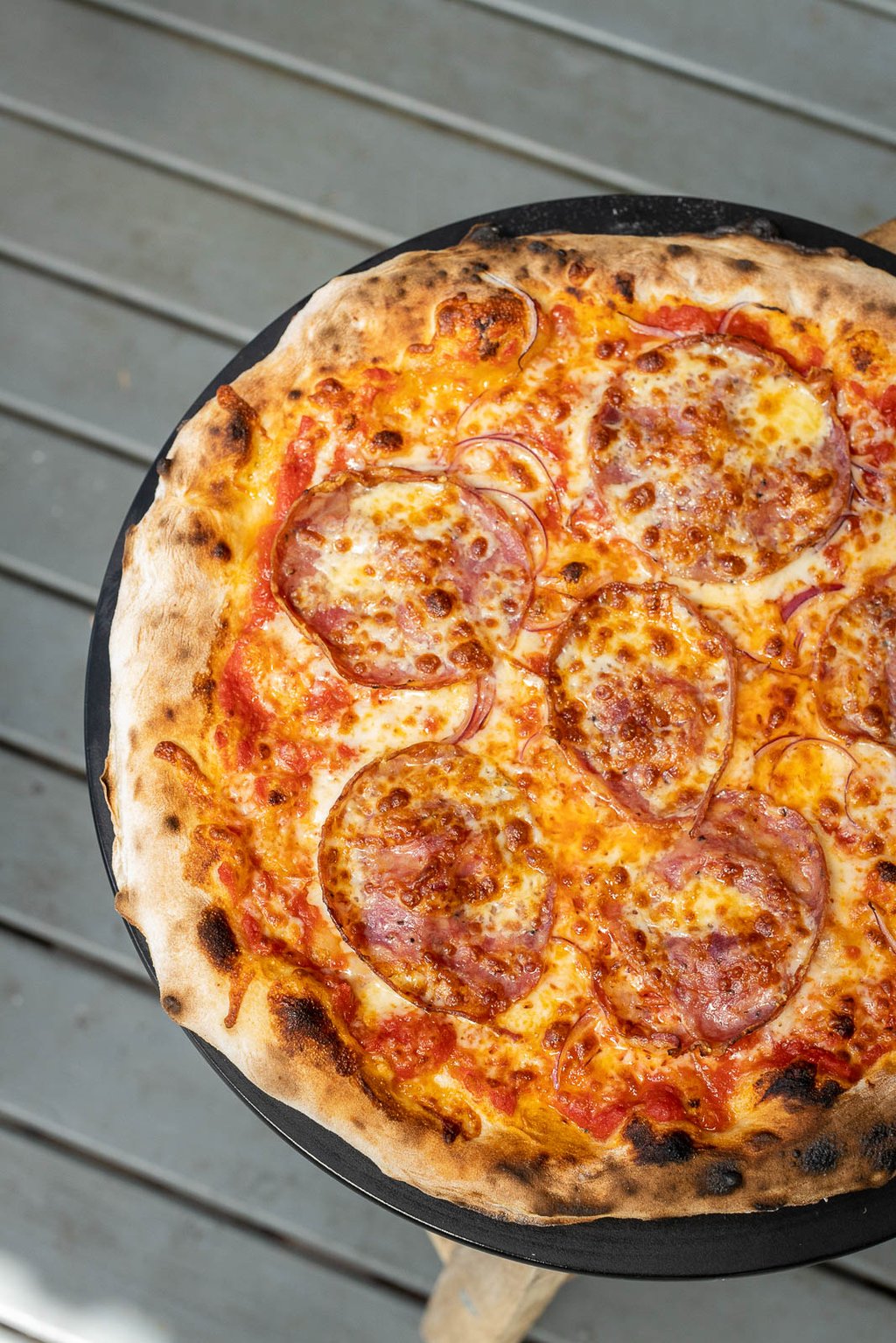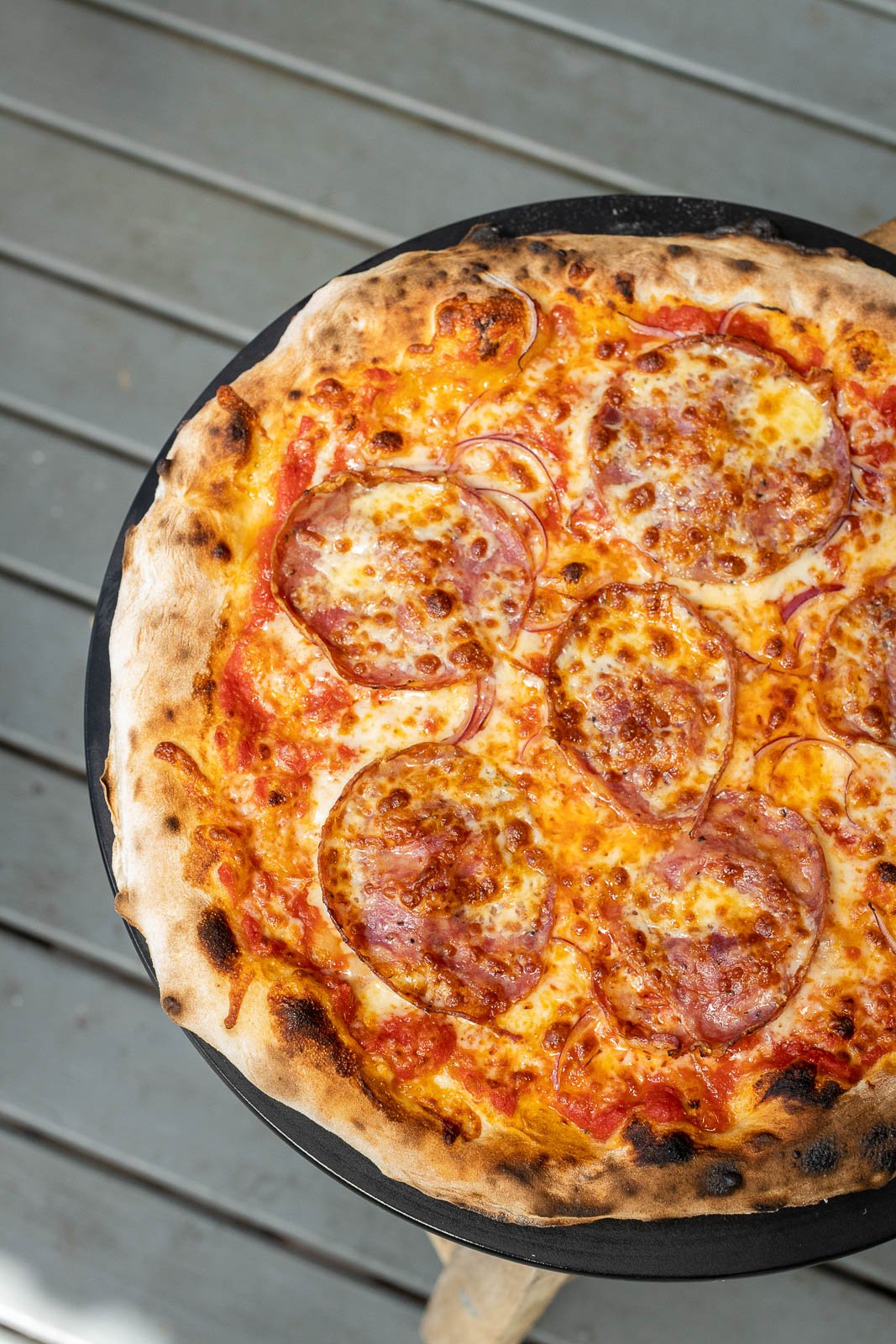 Frequently Asked Questions
What is the Gozney Dome weight?
The Gozney Dome oven weighs 58kg alone and 68kg with packaging. It is lifted out of the box and onto the stand with sturdy pre-attached straps.
What gas does a Gozney Dome use?
A conventional Australian gas bottle, as used in any gas BBQ, can be used with the Gozney Dome.
Can you use Gozney Dome indoors?
Dome is only suitable for use indoors with gas fuel when correctly ventilated to the atmosphere.
How many pizzas can fit in a Gozney Dome?
The Gozney Dome can fit 2 small pizzas.
However, I wouldn't recommend it. With placement and turning so important, focus on cooking one perfectly, instead of two poorly.
What are some recipes I can make in a Gozney Dome?
Start with the Steak au poivre recipe from Matty Matheson featured in the Gozney Dome recipe book that comes with the oven, then move to shoulders of lamb, focaccia and roasted vegetables.
What Gozney Dome accessories are available?
Gozney makes a pizza peel, a pizza turner, pizza rocker, steam injector and many more accessories to enhance your cooking experience.
Can I leave my Gozney Dome outside?
Yes, the Gozney Dome is designed to be your backyard centrepiece and can be left outside all year round.
Is it possible to BBQ in a Gozney Dome?
Yes, you can use the Gozney Dome to BBQ. The hybrid model comes with a gas burner that can be used to grill meat and vegetables.
Has the wood only Gozney Dome been discontinued?
I reached out to Gozney about the availability of the wood-only Dome and they did confirm that it is being discontinued.
Is the Gozney Dome worth it?
Yes. Seriously, what are you waiting for, hit the link!