The best steak restaurants in Sydney have consistently set the bar high for the rest of Australia. This country is well regarded for producing some of the best beef in the world, and it's no surprise that the harbour city has more than a few restaurants that make full use of that fact.
From The Gidley and Rockpool, to Bistecca and Bistro Rex, when it comes to the never-ending pursuit of high-grade cuts of meat and sizzling steaks, you're in extremely good hands. Knowing where to find the best steak restaurants in Sydney is the kind of knowledge that could make or break business deals, as well as crown you the absolute king of bro-dates. Needless to say, save this list and work your way through it. Happy hunting.

Just do keep in mind that while menus change all the time, all information is correct at time of publishing.
Where's The Best Steak In Sydney?
---
The Gidley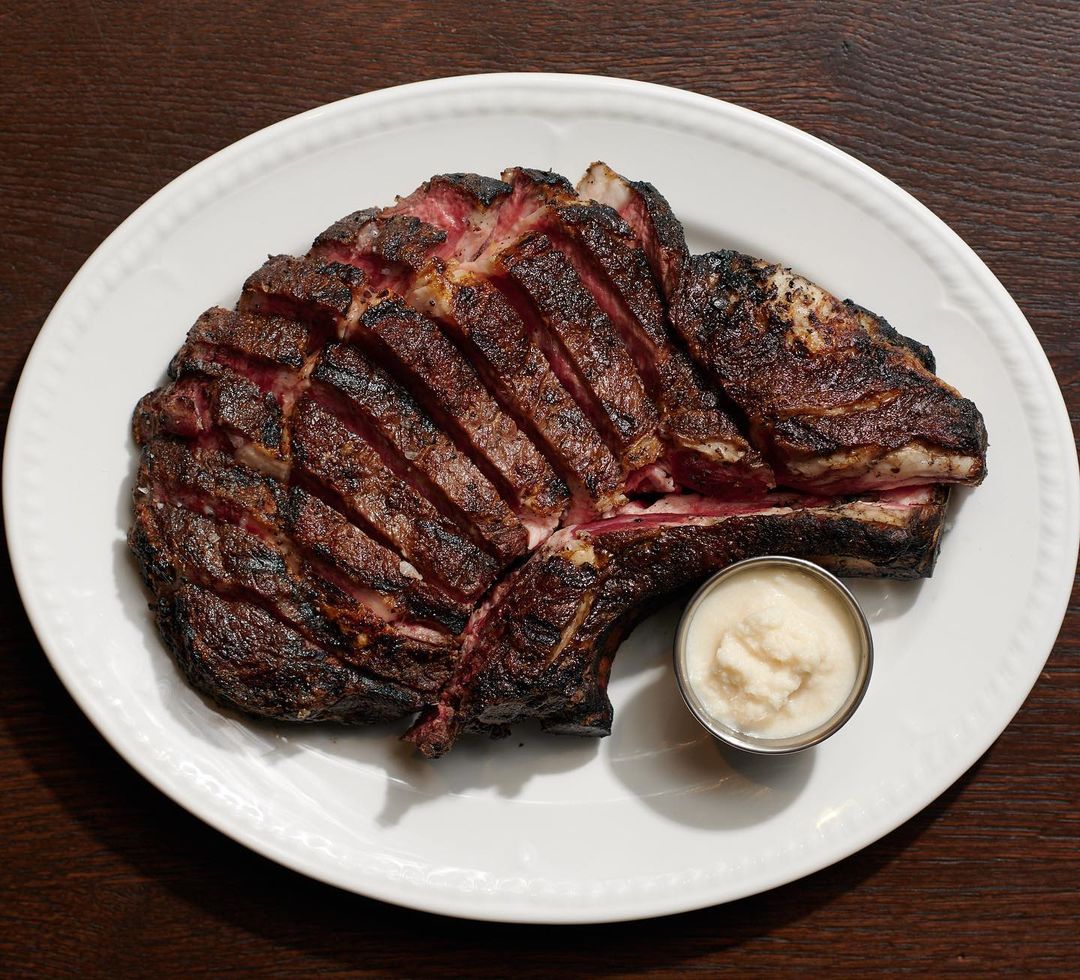 The Gidley is heaven for Sydney's most voracious meat lovers, whether it's for tender cuts of steak, or one of the kitchen's home-run-hitting double-beef burgers. The restaurant is at its best if you've managed to rope in 7 other mates and parked yourself up at the gorgeous 8-person American Oak dining table in the backroom 'Library', where a custom-build poker surface can be found. Although the main dining room is just as spectacular with a golden-age ambiance worked up by curtained booths and velvet banquets.
---
---
The Gidley has the distinction of being one of the only restaurants in Sydney that serve spinalis steak – the rib eye cap, easily one of the most succulent cuts you can find. And it's only $60 here, netting you 220g of pure prime perfection. There's also a rib eye on the bone ($16 per 100 grams) that's chargrilled over iron bark, or two different signature cuts of chargrilled Riverine Black Angus rib eye – the $53 300g 'English cut', or the $98, 700g Gidley cut.
Address: Basement/161 King St, Sydney NSW 2000
Contact: (02) 9169 6898
---
The Cut Bar & Grill (Temporarily Closed)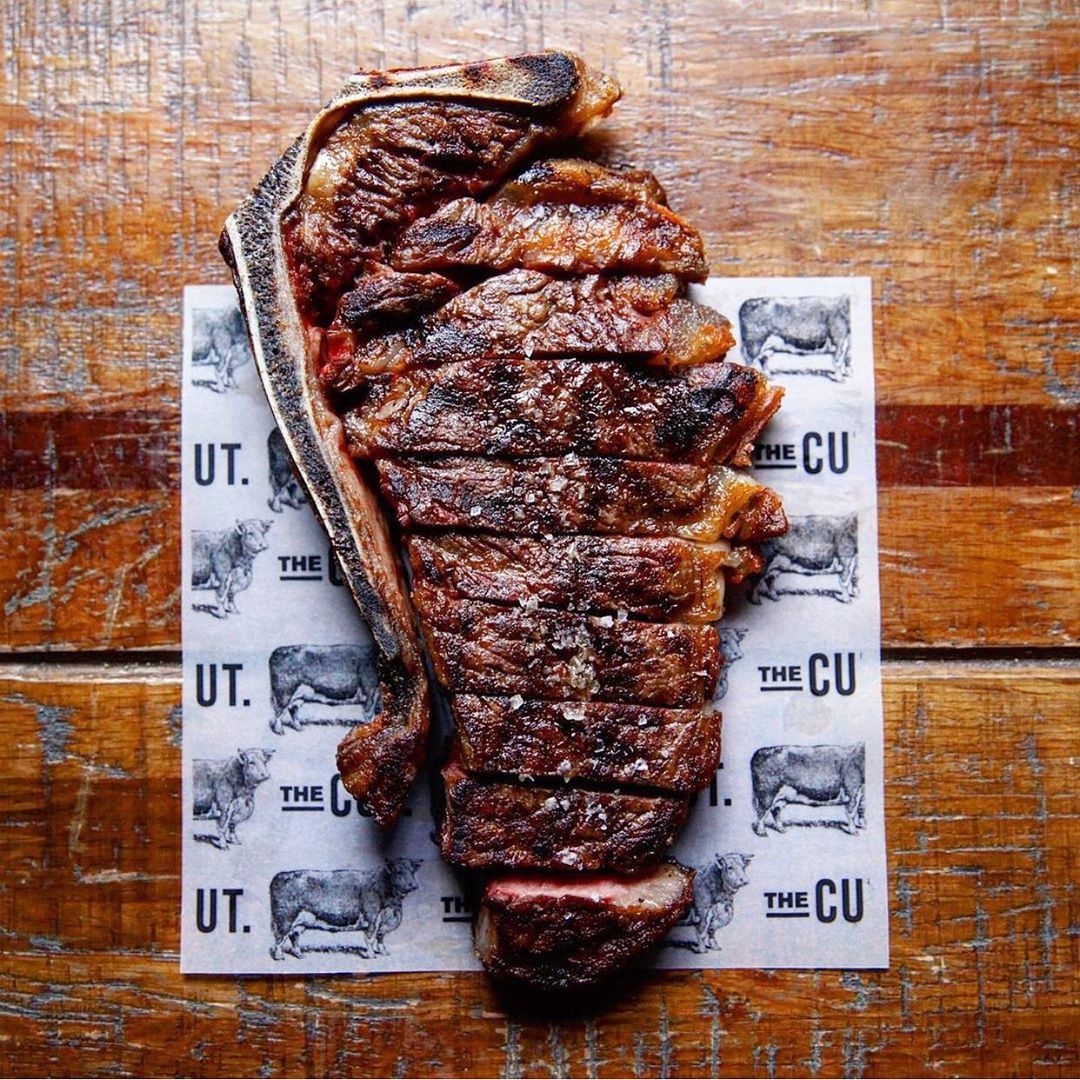 Subterranean, dimly lit, and wholly committed to steak. The Cut remains one of the flagships of Rockpool Group and it's not hard to taste why. The long-standing steakhouse hits the sweet spot for diners after that essential balance between value and quality, best expressed by the signature slow-cooked prime rib that just slides of the bone.
The prime rib here is typically the grain-fed Grainge signature from the Darling Downs region of New South Wales, an Angus and Wagyu cross. You can go for the standard 300g cut for $59 or up your game to the 500g beast, which is – as of publishing – available for $99. All cuts are served with veal jus, horseradish cream, and mustard.
Do note that The Cut has not yet reopened post-2020, but we'll update this listing when it does.
Address: 16 Argyle St, The Rocks NSW 2000
Contact: (02) 9256 5695
---
Gowings Bar & Grill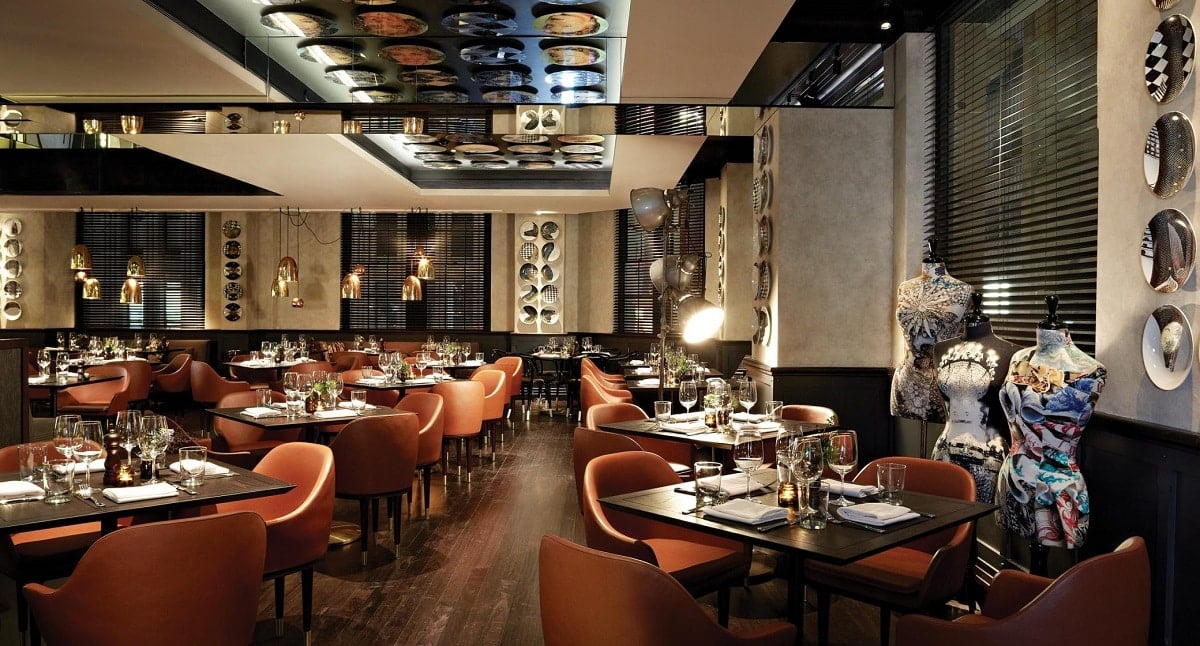 Gowings Bar & Grill has remained a favourite since it first opened in 2012. And it's far from just QT Hotel guests that can be found cutting up some steak in the stylish dining room. While the unique hotel is often known for being equal parts sexy and slick, Gowings most definitely plays on the slicker side of things, offering up a New York inspired bistro to add a little punch to all that theatre.
---
---
If you're looking for a value banger, go for the $58 Brooklyn Valley scotch fillet – a juicy MBS3+, 320g cut from the Gippsland region served with smoke bone marrow butter. Those wanting to elevate should land on the $139 bone-in rib eye, also from Brooklyn Valley and also MBS3+, clocking 800g with bearnaise on top, and both red oak lettuce shoestring fries on the side.
Address: 1/49 Market St, Sydney NSW 2000
Contact: (02) 8262 0062
---
Bistro Rex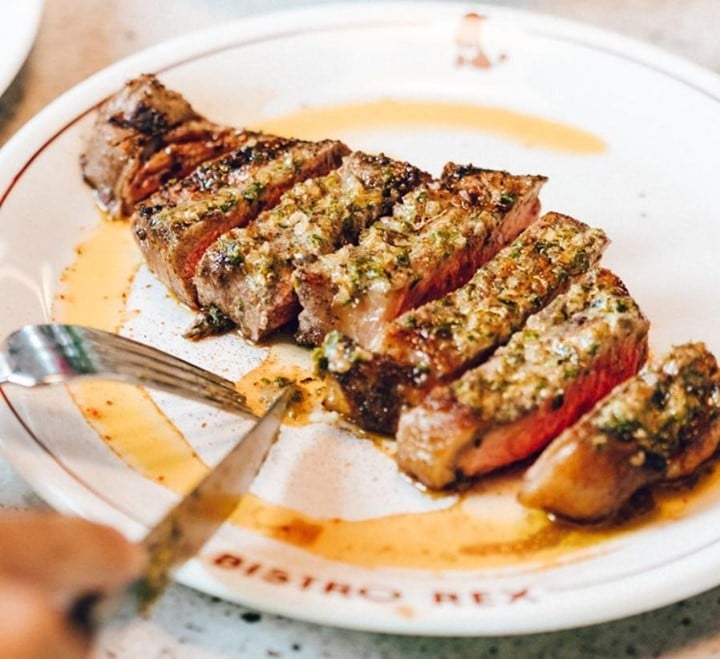 There's no shortage of love for Bistro Rex at the Boss Hunting office, so this should be no surprise. You simply can't have a discussion about where to find the best steaks in Sydney without giving this Potts Point restaurant a nice, enthusiastic nod. Why? Well, this French kitchen is not just one of the most consistent in Sydney – both for service and dining – but it's one of the best reflections of value you'd find in the city. The steaks won't break the bank, and they'll dominate your mind long after you roll out the door.
The signature Rangers Valley Black Onyx bone-in rib eye is the go-to here, although the size differs each day. It's $16 per 100g, so be sure to ask your waiter for the specifics if cost is a concern. After you've dug into those lobster mac & cheese springs rolls and scooped up the last bit of beef tartare, go for the value option of the $42 steak frites, netting you 220g of juicy steak served with cafe de Paris butter, and of course, French fries.
Address: 50 Macleay St, Potts Point NSW 2011
Contact: (02) 9332 2100
---
6HEAD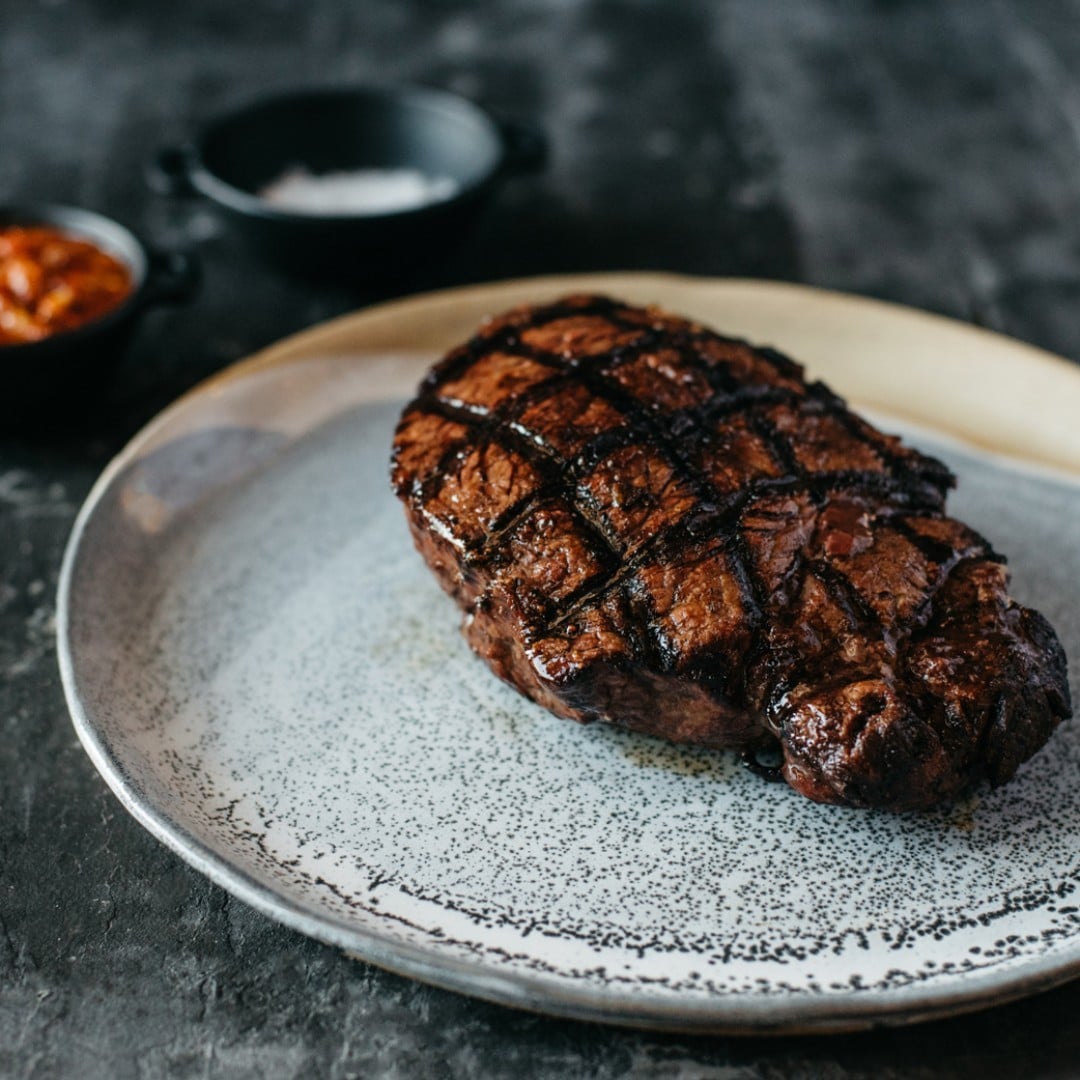 You're not only paying a premium for well-sourced steaks at speciality restaurant 6HEAD, but you're forking out for the waterfront location too. The owners lucked out by taking over a building at the 1839 heritage Campbell's Stores, right next to the five-star Park Hyatt with sparkling Sydney Opera Views right outside.
When you come to 6HEAD, you're getting to steak. There's absolutely no bones about it. Sure, you'll start with smaller bites like the $75 lobster tail and $25 burrata, but the brunt of your stomach space should be saved for signatures like the $89, 300g, 450-day grain fed wagyu rib eye MBS6+, or the $69, 300g, 150-day grain fed Shorthorn fillet. It's clear why this is considered one of the best restaurants for steak in Sydney.
Address: Bay 10 & 11, Campbell's Stores, 7-27 Circular Quay W, The Rocks NSW 2000
Contact: (02) 8629 8866
---
---
---
Bistecca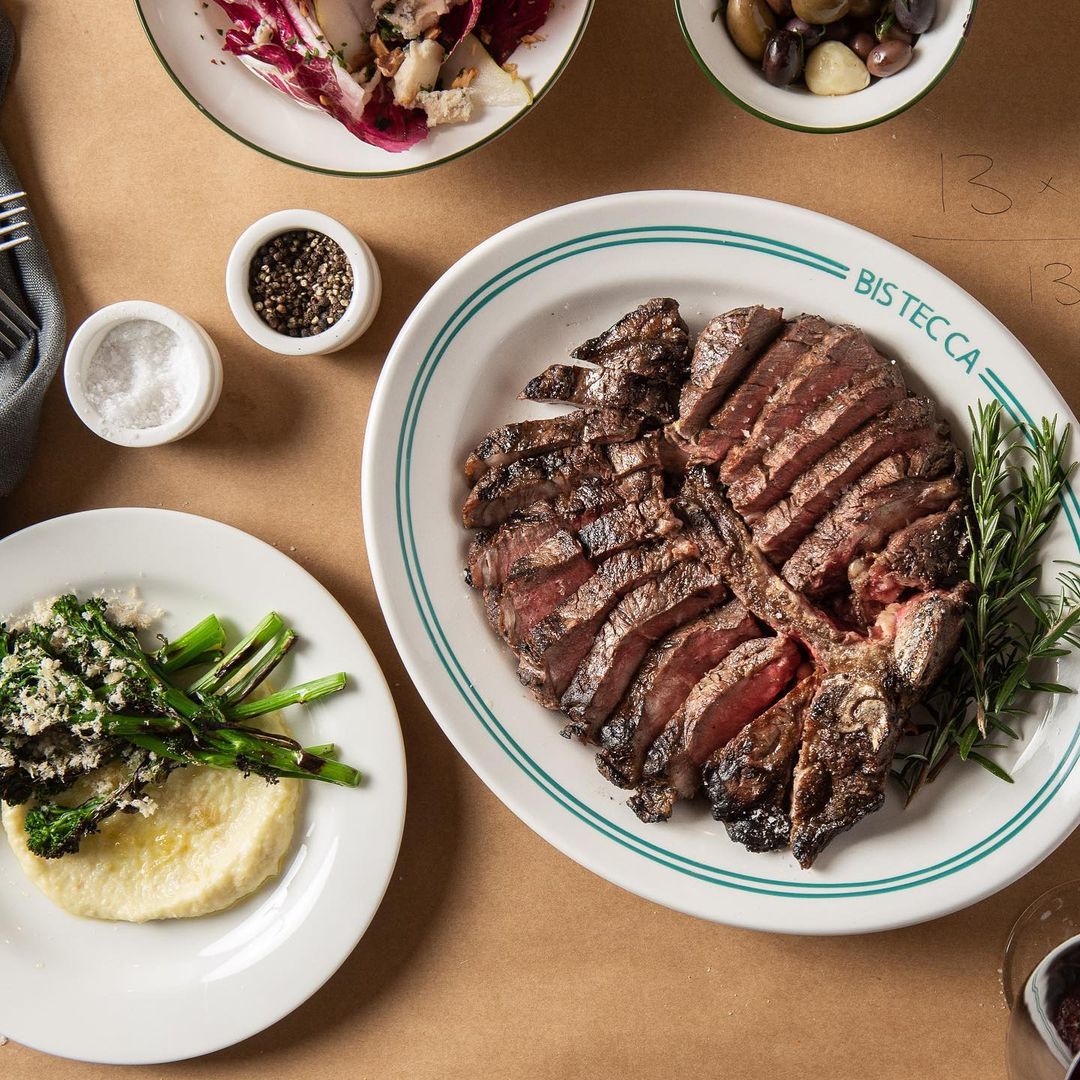 Another one from the Liquid and Larder group (they also operate The Gidley), Bistecca is Sydney's best Italian steak restaurant, bar none. Located in a heritage building off Bridge Street, the Tuscan inspired restaurant is nice and central for ravenous steak fans, who often cite this as the top choice for anyone looking to grab the best Sydney steak options.
The menu also takes choice out of the equation. Grab some smaller dishes like the $11 pecorino with truffle honey, or perhaps the $14 potato gratin served with pepita crumb and creme fraiche. And then dive straight into the bistecca alla Fiorentina, the cut better known as the T-bone steak that originated in Tuscany. The kitchen source this from the Riverine, cook the steak to any weight you choose over a combination of ironbark and charcoal, and serve it medium-rare (as they should). It'll set you back $14 per 100 grams and it's worth every cent.
Address: 3 Dalley St, Sydney NSW 2000
Contact: (02) 8067 0450
---
Kingsleys Woolloomooloo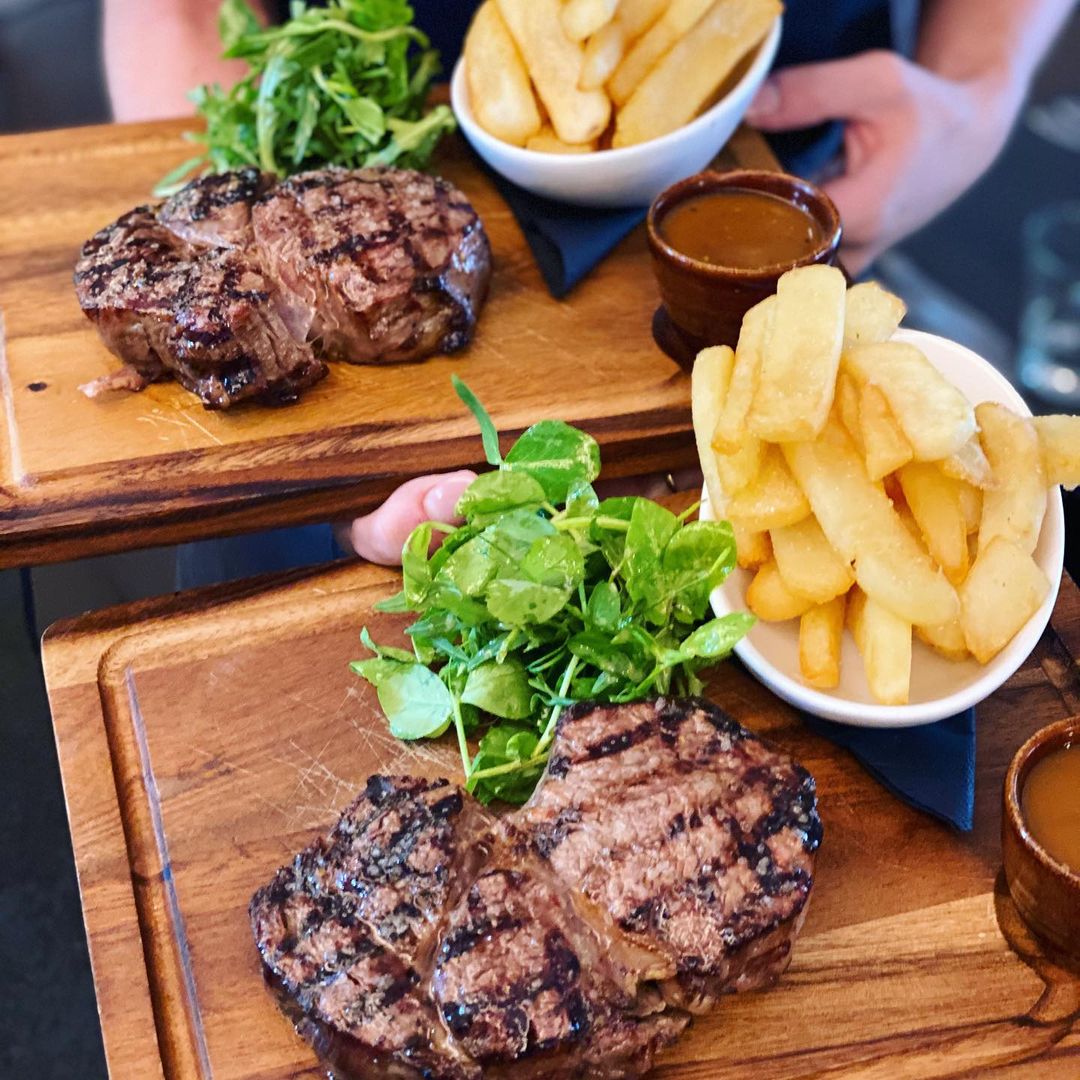 It doesn't get any more quintessential Sydney than cutting into a juicy piece of steak on Woolloomooloo's iconic finger wharf, with the harbour breeze massaging your back. Kingsleys Woolloomooloo (not to be mistaken with the Kingsleys Australian Steakhouse venues in the CBD), typically has roughly 11 different options on the menu for Sydney steak lovers.
While there's enough here for a wide variety of budgets, bottoming out on the currently published menu with a $38, 250g, 270-day grain fed chuck tail, you want to be reaching for the top. Those big cuts are essential at Kingsleys Woolloomooloo, like the behemoth $135 tomahawk, a heavy, MBS2+ 1.2kg, or the $115 slow cooked beef short rib, a 1.1kg, MBS2+ grass fed beast served on the bone.
Address: 10/6 Cowper Wharf Roadway, Woolloomooloo NSW 2011
Contact: (02) 8322 2090
---
Bistro Moncur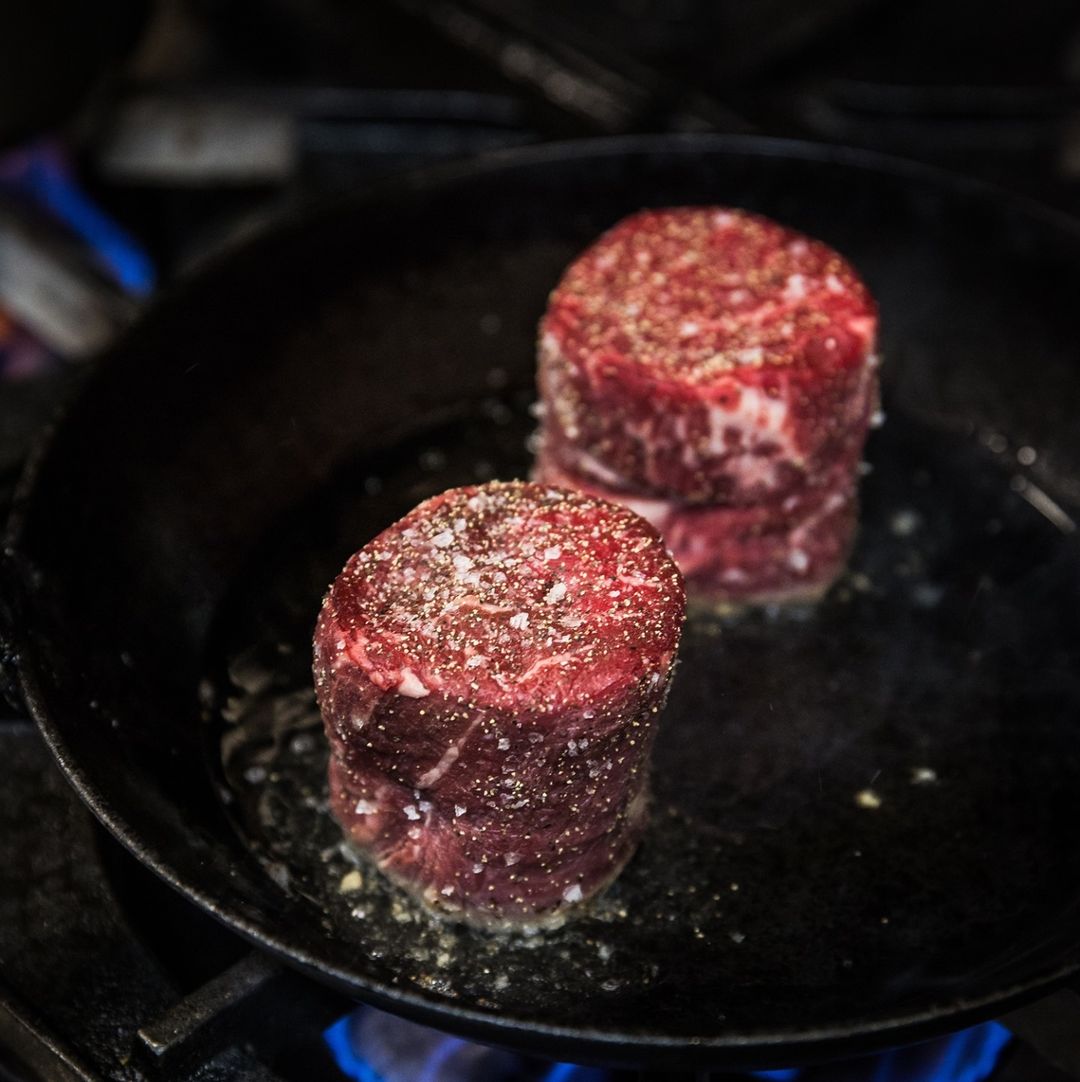 Easily one of the best restaurants for a Sydney steak is Bistro Moncur, a Woollahra institution that has been serving the city's most discerning steak lovers for over 25 years. What you get here is a classic, no-fuss French bistro with all the trimmings you'd associate with the technique-heavy cuisine. Of course that's going to include buttery steaks cooked to perfection, best experienced with some of the kitchen's famous sauce bearnaise.
If you want the most out of your visit, then the only real choice is the $55 prime fillet steak served with that aforementioned sauce bearnaise. Although you wouldn't be missing out if you went for the equally priced grilled sirloin, served with cafe de paris butter. It's a safe, expected menu, but that only speaks to how confident the kitchen is at delivering classic French staples done exceptionally (and consistently) well.
---
---
Address: 116A Queen St, Woollahra NSW 2025
Contact: (02) 9327 9713
---
Porteno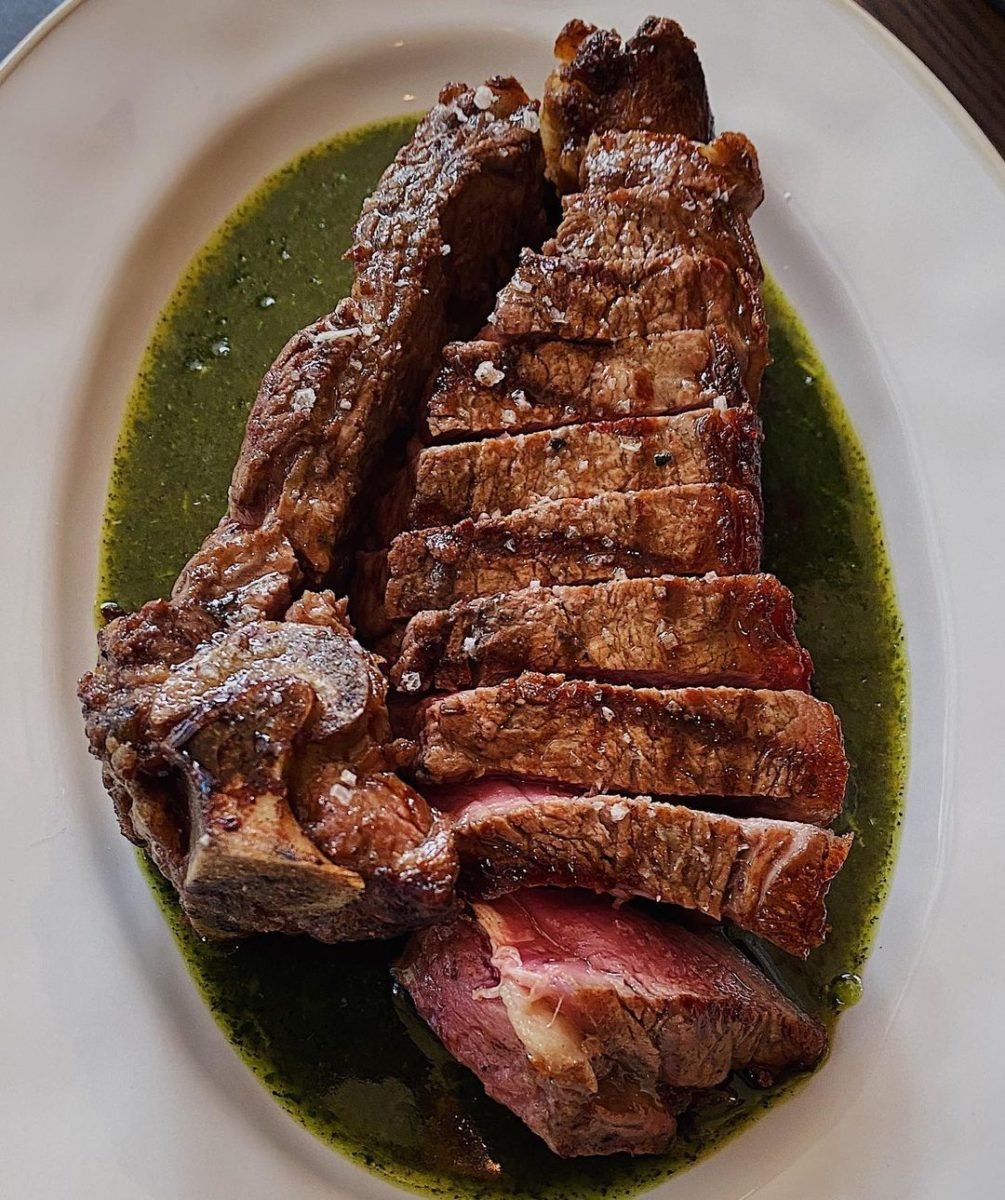 There's just no way you could look at a best steaks list and not expect to find Porteno. The legendary Argentinian restaurant in Surry Hills is a reference point for dining in Sydney's inner-city. The grand architecture, festive atmosphere, and undeniable scent of rich meat wafting through the air tells you all you need to know before you even sit down – you've made the right choice in your quest to find the best steak in Sydney.
As good as the other dishes are, don't get distracted away from the two primo cuts on the menu. First, there's the $68, 300g Rangers Valley wagyu skirt steak served with eggplant escabeche and fresh chimichurri. Moving up a few slots and aim even higher though, you can't beat the $95, 600g Rangers Valley sirloin – a 270-day grain fed, MBS3+ beast served on the bone with spicy woodfired pepper butter. Fork out an extra $8 and you can add organic woodfired eggs.
Address: 50 Holt St, Surry Hills NSW 2010
Contact: (02) 8399 1440
---
Restaurant Hubert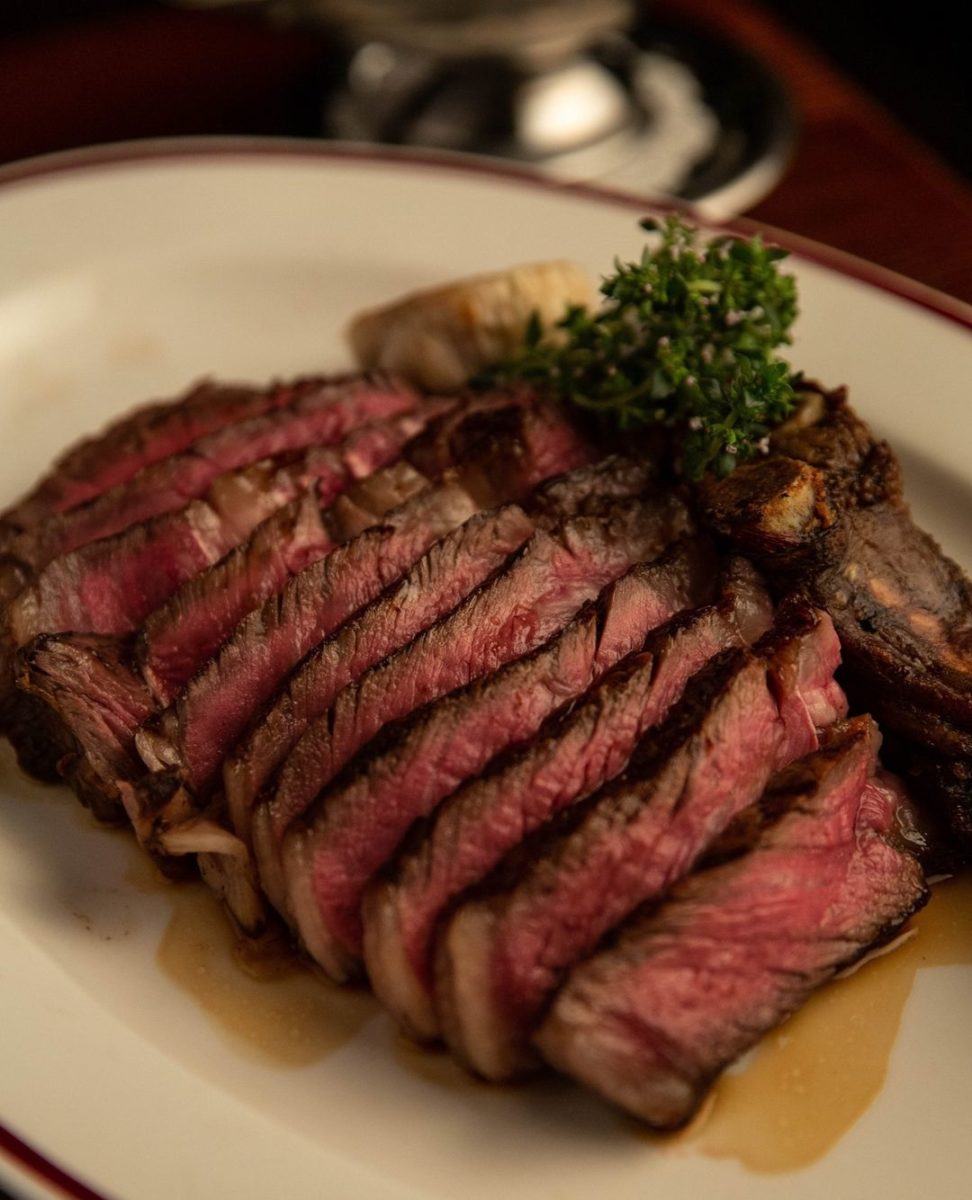 The dramatic, French jazz bar vibes at Hubert already shout romance from every angle, but when the steak hits the table, it's like all your Parisian dining fantasies rolled into one. The ambiance may be sumptuous – especially when that spacious stage is taken by live jazz on weeknights – but what's on the plate is pure ecstasy.
So what's on the plate? That would and should be the $175 Côte de Boeuf – a 1kg Rangers Valley rib eye served with bearnaise sauce. Or you can ask after that day's Steak du Jour, which is a daily T-bone special served at market. Either option will impress, especially if you add-on some foie gras for an extra $30. It's simple one of the best steak restaurants Sydney has to offer.
Address: 15 Bligh St, Sydney NSW 2000
Contact: (02) 9232 0881
---
Rockpool Bar & Grill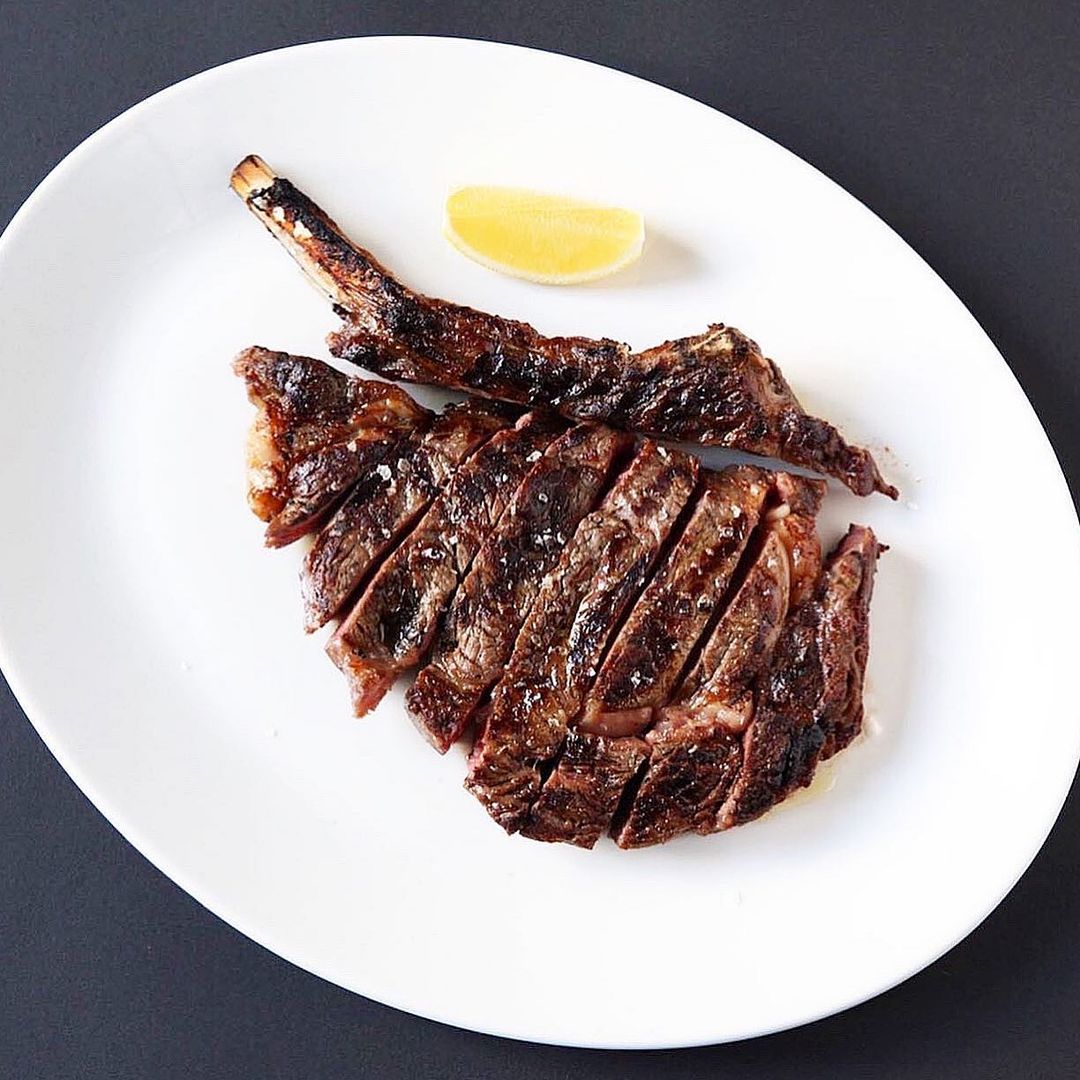 It's hard to look past Rockpool Bar & Grill for steak, given the sterling reputation it built, particularly under the stewardship of Neil Perry who abruptly retired from his role as Culinary Director of Rockpool Dining Group last year. It is, after all, a rite-of-passage for Sydney gourmands, with an extensive menu that should cover just about all bases. But you're obviously going here to find the best steak in Sydney, and fortunately there's a few top choices coming from the kitchen, which butchers on-site each day.
---
---
At the top of the range you've usually go a $130 David Blackmore's dry aged Mishima, one of the most sought cattle in Japan and one which predates wagyu. It's rare. And here it's a fillet cut from MBS 9+ cattle weighing in at 200g. For something a bit less expensive, go for the $89 David Blackmore's dry aged rhone oyster blade, cut from MBS 6+ cattle and weighing in at 240g.
Address: 66 Hunter St, Sydney NSW 2000
Contact: (02) 8099 7077
---
Ester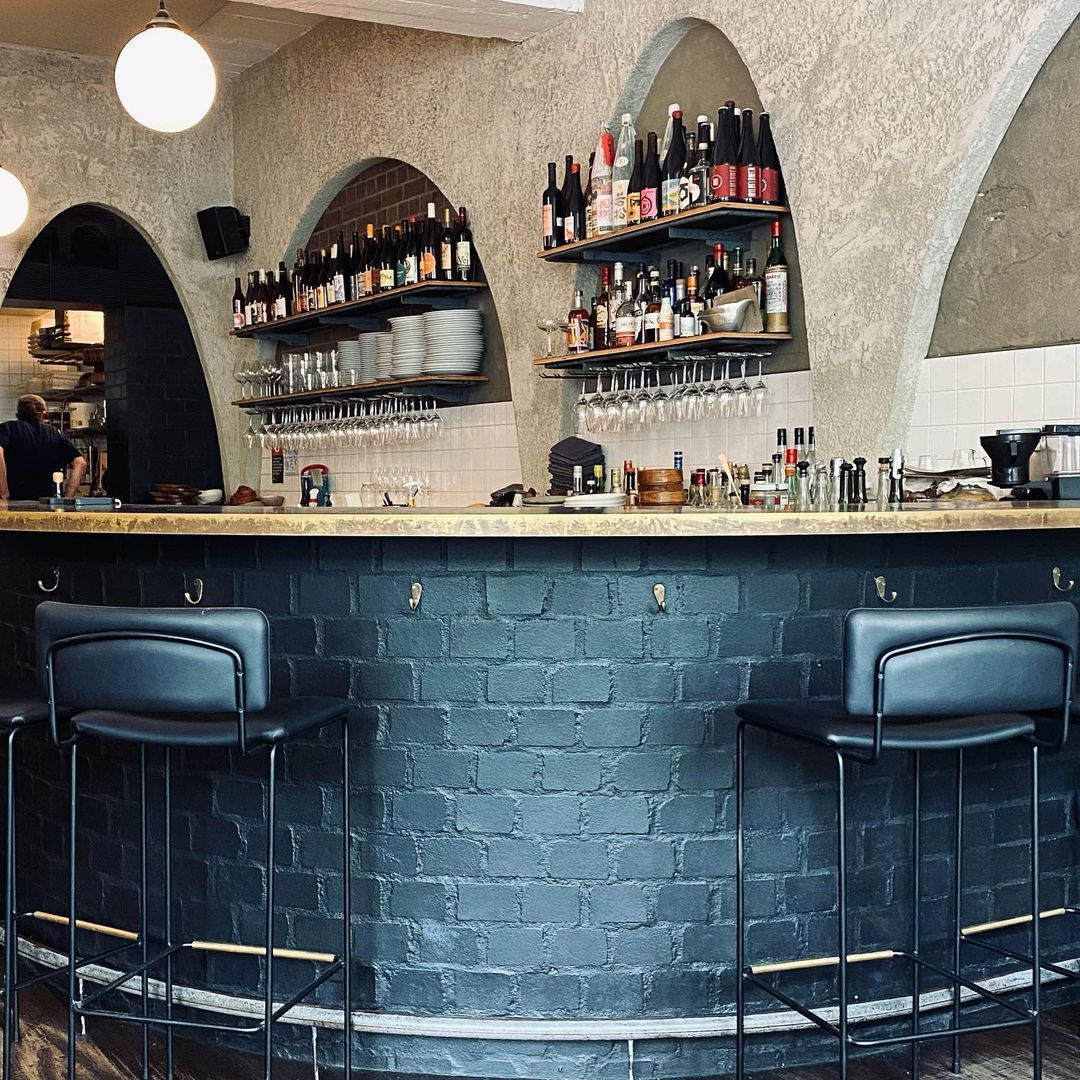 Ester is the gold standard for consistency in Sydney, constantly referred to one as one of the city's best restaurants each year. And that reputation is so beautifully earned through regularly changing menus and constant collaborations. That kind of institution can't be built without a good steak on the menu.
Here you've usually got one exceptional choice. So after spreading plates like the $18 buffalo curd pie and $12 blood sausage sanga around that flickering candlelit, pop in the show-stealer – a $55 wagyu rump cap served with daikon and horseradish. Those chef's kisses won't stop.
Address: 46-52 Meagher St, Chippendale NSW 2008
Contact: (02) 8068 8279
---
Butcher & The Farmer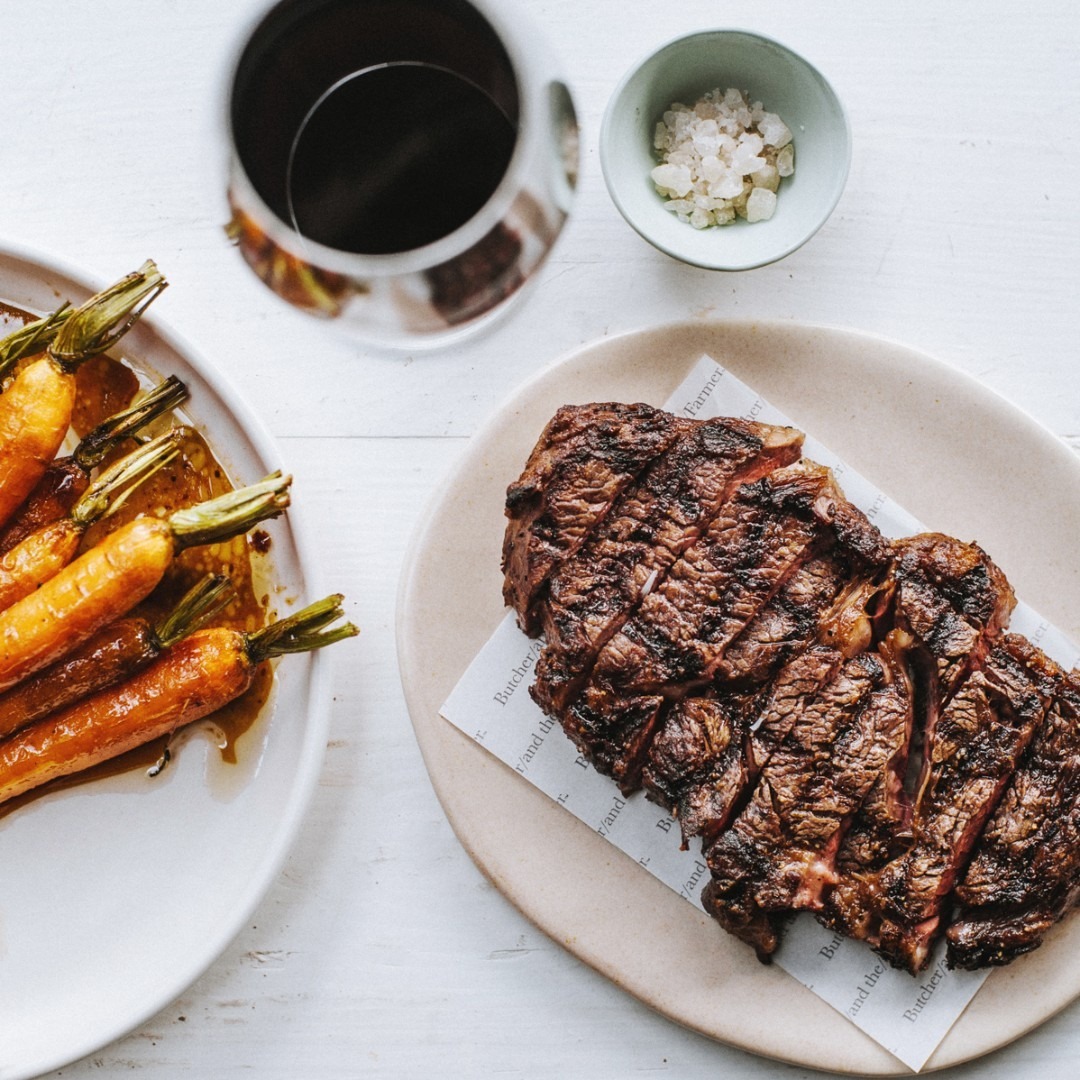 Not only does Butcher & The Farmer, located out at the historic Tramsheds precinct, have its own butchery, but the dining room is one of the best steak restaurants in Sydney. It's a reliable spot to pick up a top quality tomahawk or wagyu roast rump for those weekend barbecues, but it's just as viable to park up here and tuck into some of the best Sydney steak in the inner-west.
The kitchen at Butcher & The Farmer focus just as much on fresh vegetable based dishes so pick up some $19 roasted eggplant and the soul-satisfying $17 maple pumpkin salad before ordering up the top-shelf $79 black diamond t-bone – a 700g, grand-fed cut that's the perfect expression of the kitchen's full capabilities.
Address: Tramsheds Harold Park 7, 1 Dalgal Way, Forest Lodge NSW 2037
Contact: (02) 8629 8800
---
---
---
LP's Quality Meats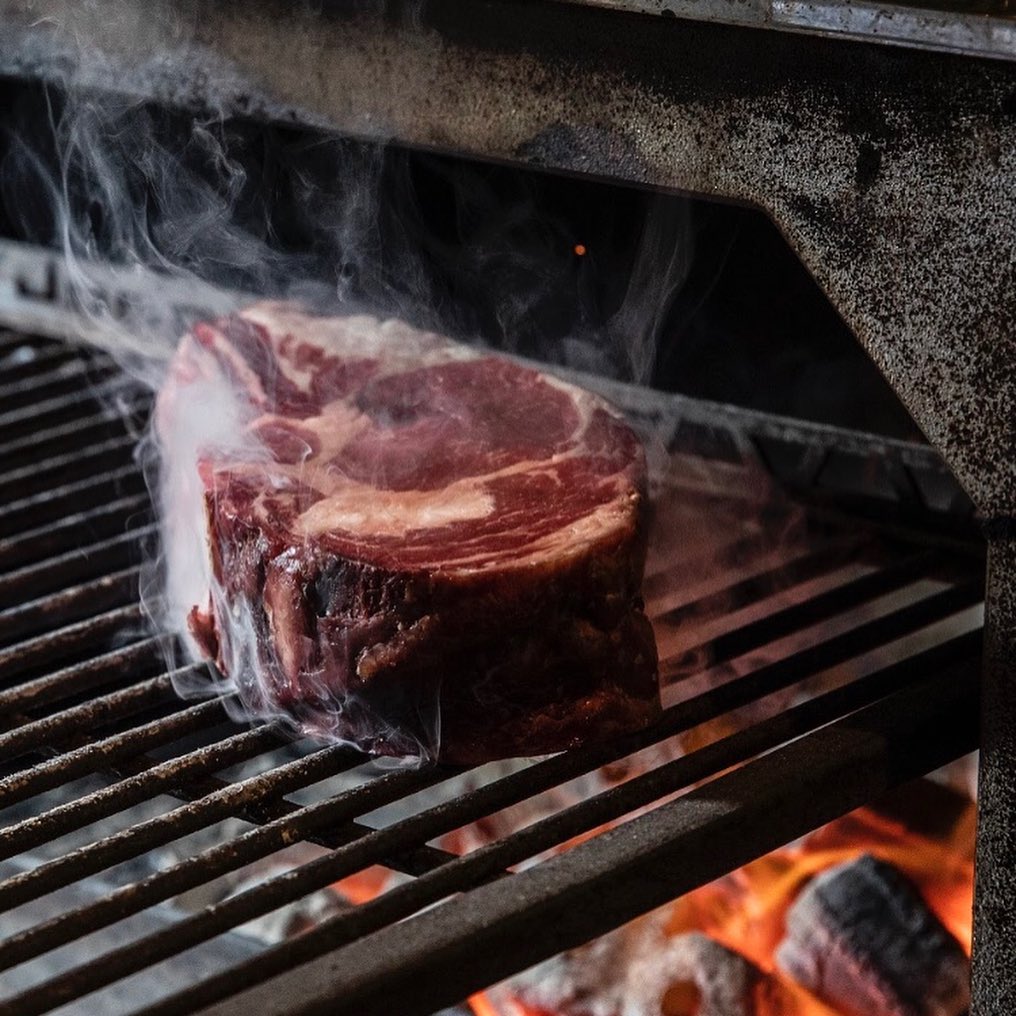 It's surprising enough that the immaculately clean floor at LP's Quality Meats isn't sticky with meat sweats. Luke Powell's beloved, strictly carnivorous Chippendale restaurant is so formidable when it comes to meats that it would be downright criminal not to include them on a list for the best steak restaurants in Sydney.
Even if you were raised in Texas, the BBQ on offer here would send shivers down your spine. So you better believe the steak is up to scratch – usually the market priced aged sirloin, served with smoked beef fat, and eschalot.
---
Feel like something other than the best steak in Sydney? Check out the best Japanese restaurants in Sydney, or for something a bit more broad, the best new restaurants in Sydney for 2021.
Steak In Sydney – Frequently Asked Questions
Where is the best steak in Sydney?
Some of the highest rated steaks in Sydney include cuts at Porteno, The Gidley, and Bistro Rex.
Where can I find affordable steak in Sydney?
Bistro Rex has one of the most affordable and tasty steaks in Sydney.
Where are the best Australian steaks from?
High-end restaurants usually source their steak from cattle in New South Wales, South Australia, and Victoria.