Walk into any of the best spots for Korean BBQ in Sydney and you shouldn't be surprised at what slaps your senses almost immediately. The succulent waft of top-grade wagyu sizzling on grills, the sound of seafood pancakes being torn haphazardly and shared between groups, soju caps being aggressively flicked as per Korea's best known drinking game. And don't forget the chatter; Korean BBQ restaurants (commonly shortened as KBBQ) are notoriously loud and much rowdier than your typical restaurant.
The distinctive atmosphere of a Korean BBQ is as definitive as the dining experience itself, vastly different from your typical Japanese or Chinese dining experience. You and your mates sit down at a table, the attendant fires up the grill (or portable stove) that's been built into the centre, and you start firing off the typical order: wagyu (and lots of it), oyster blade, and other cuts, plus seafood pancakes, some Korean fried chicken, and the first of many, many bottles of soju.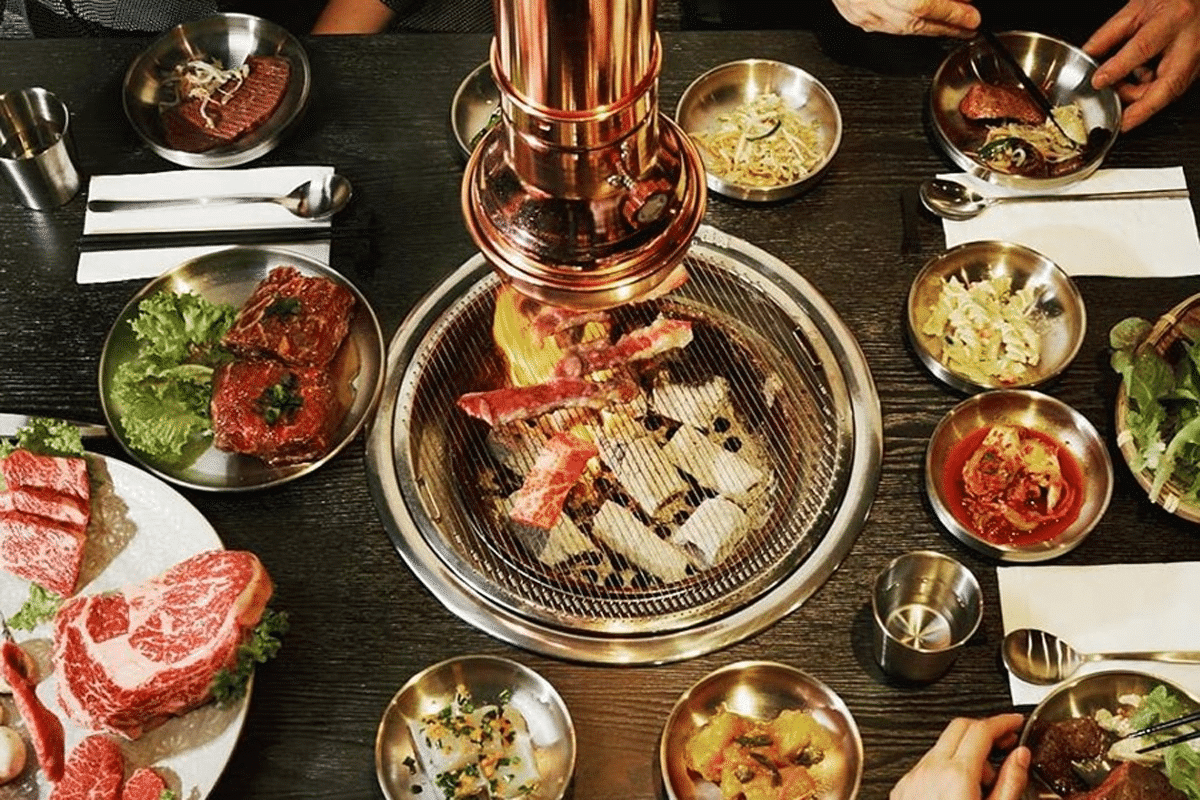 What To Expect From Korean BBQ
You'll get several small plates of Korean side dishes (known as banchan) like kimchi and sweet potato salad, then simply grill the meat and rotate every few minutes.
---
---
Korean BBQ is one of the greatest dining experiences you can have with mates. Getting on the soju before a big night is to be expected, just as much as quality cuts of meat pushed out by reliable suppliers and lightning-fast kitchen staff.
Our Favourite Spots For Korean BBQ In Sydney
---
Seoul-Ria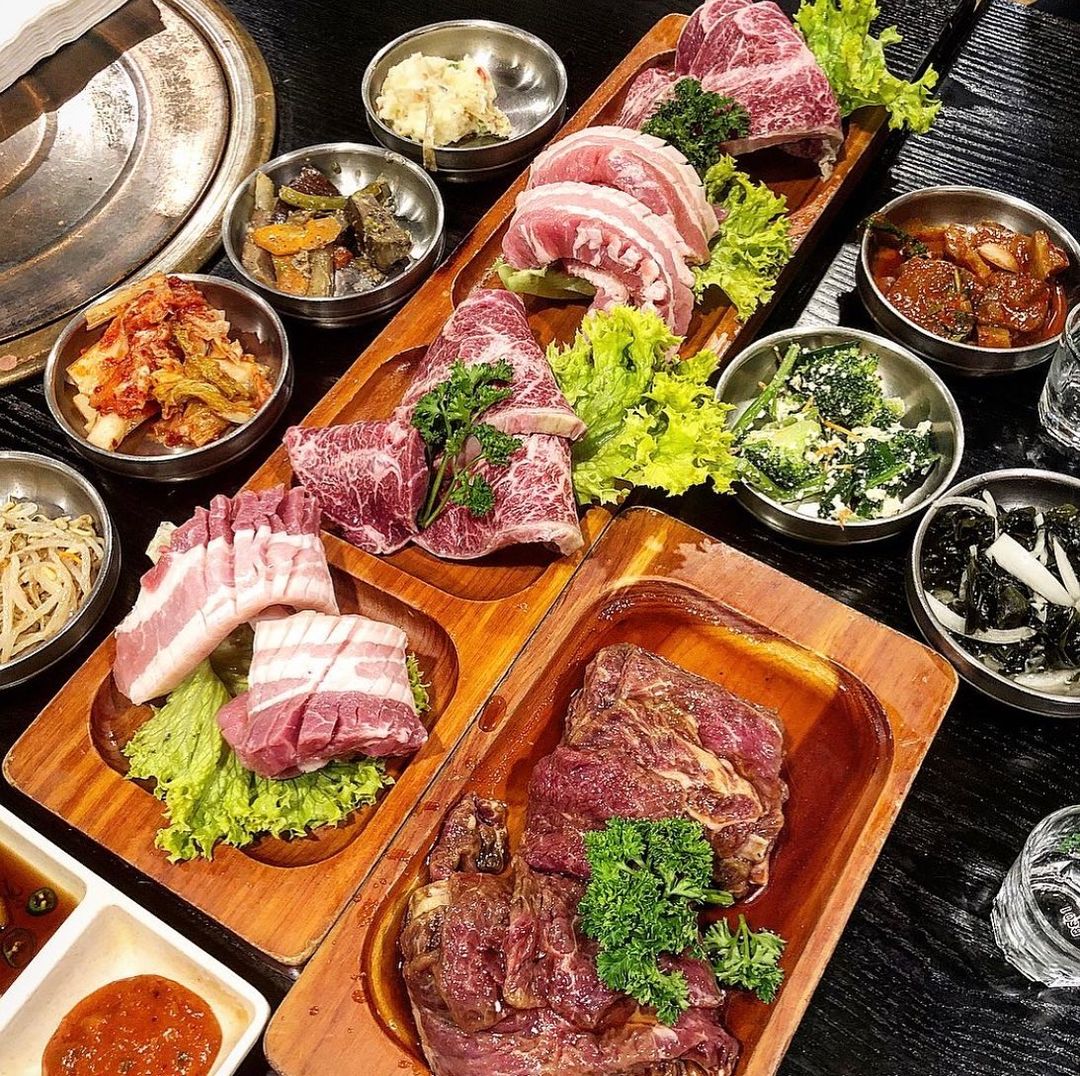 Absolutely one of the best Korean BBQ spots, whether its for lunch or dinner. Seoul-Ria is an all-rounder when it comes to comfort Korean food, with the kitchen just as well known for their gluttonous melted cheese and 'fire chicken' platter, as they are for top-quality cuts of meat.
Along with food like garlic butter king prawns and marinated bulgogi beef hot pots, grab raw meats to grill like pork belly, wagyu tenderloin, premium wagyu brisket, and more. You'll hardly want to check out any other Korean restaurant.
Address: Level 2/605-609 George St, Sydney
Contact: (02) 9296 0222
---
678 Kanghodong Baekjeong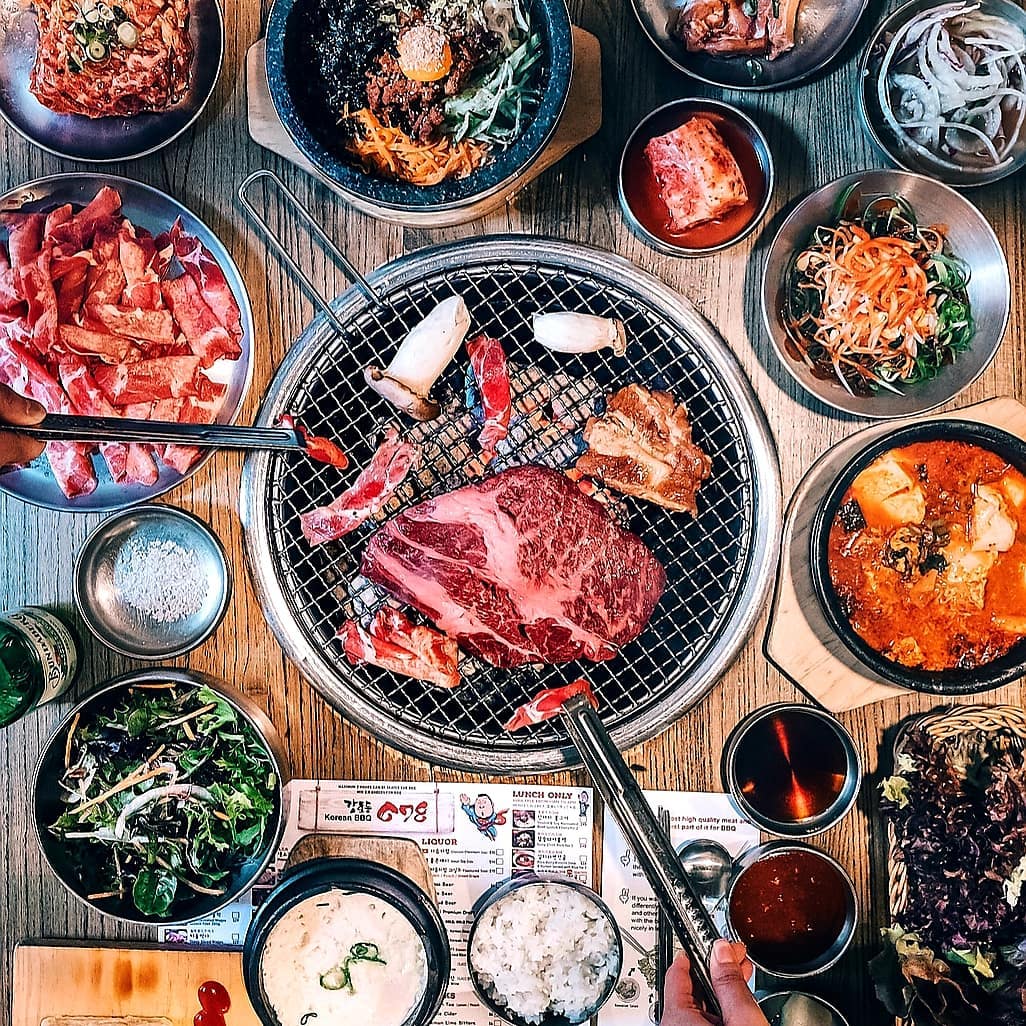 Although 678 is part of a global chain, it's clear that the owners wanted this buzzy KBBQ to feel like a singular entity. Each of the restaurant's locations – central business district, Haymarket, Eastwood – don't get off the impression that they are part of a global empire akin to Shake Shack and Jollibee's. 678 is one of Sydney's only Korean BBQ restaurants that makes all their banchan in-house. Most of the meat at this Korean restaurant has a high marbling score and are sourced from some of Australia's best producers, keeping it all about good quality meat.
Address: Shop 34/1 Dixon Street, Sydney
Contact: (02) 9261 0888
---
Sydney Madang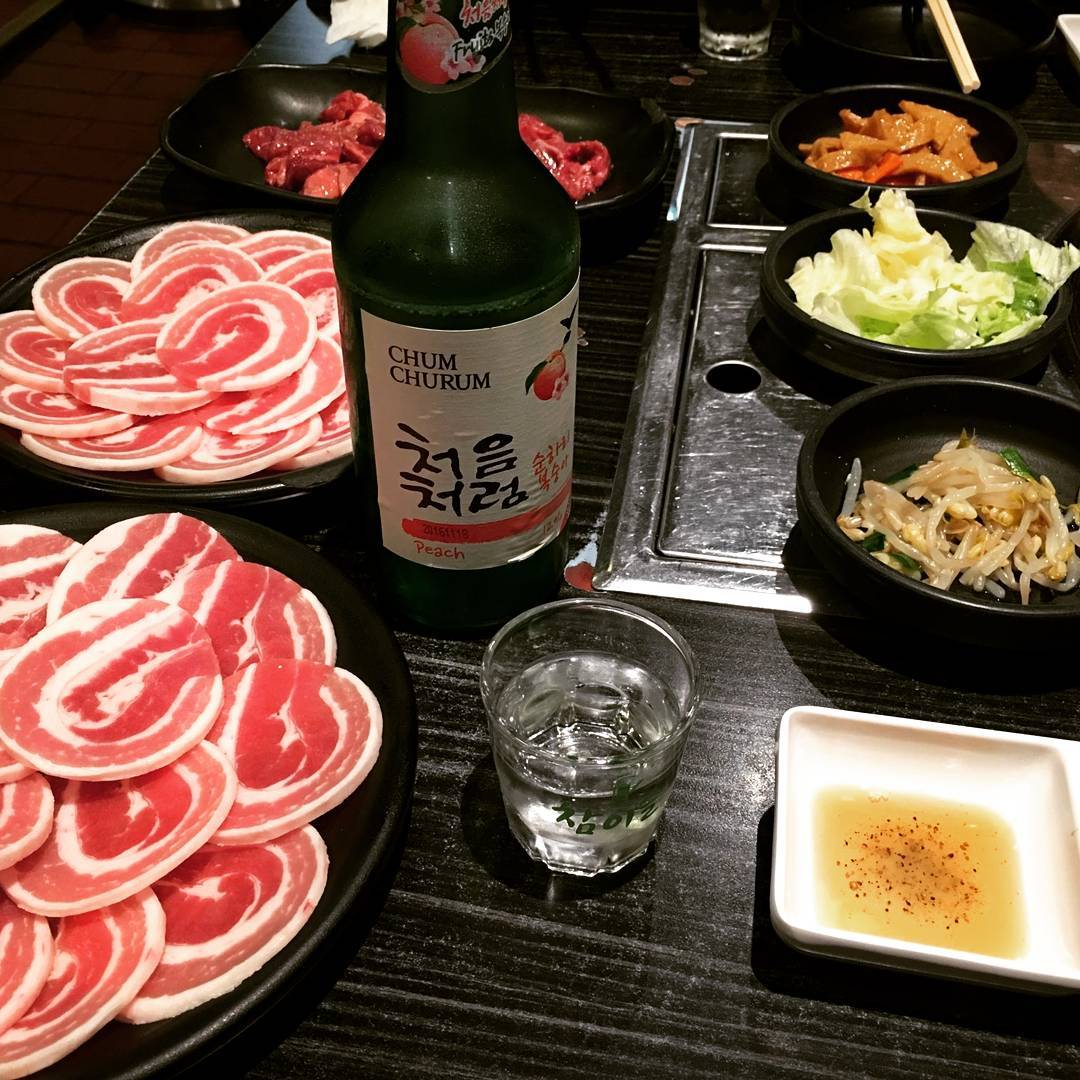 Down an unremarkable alley off Pitt Street, Sydney Madang remains one of the most popular Korean restaurants in the harbour city. The wait list is usually as stacked as the menu here, with all the typical Korean comfort dishes listed along with those top-tier cuts of beef. The seafood pancakes here are amongst the best you'll find at a Korean restaurant, so make sure you've got a few of those sitting there while the meat grills.
---
---
Address: 371A Pitt St, Sydney
Contact: (03) 9264 7010
---
Yang San Park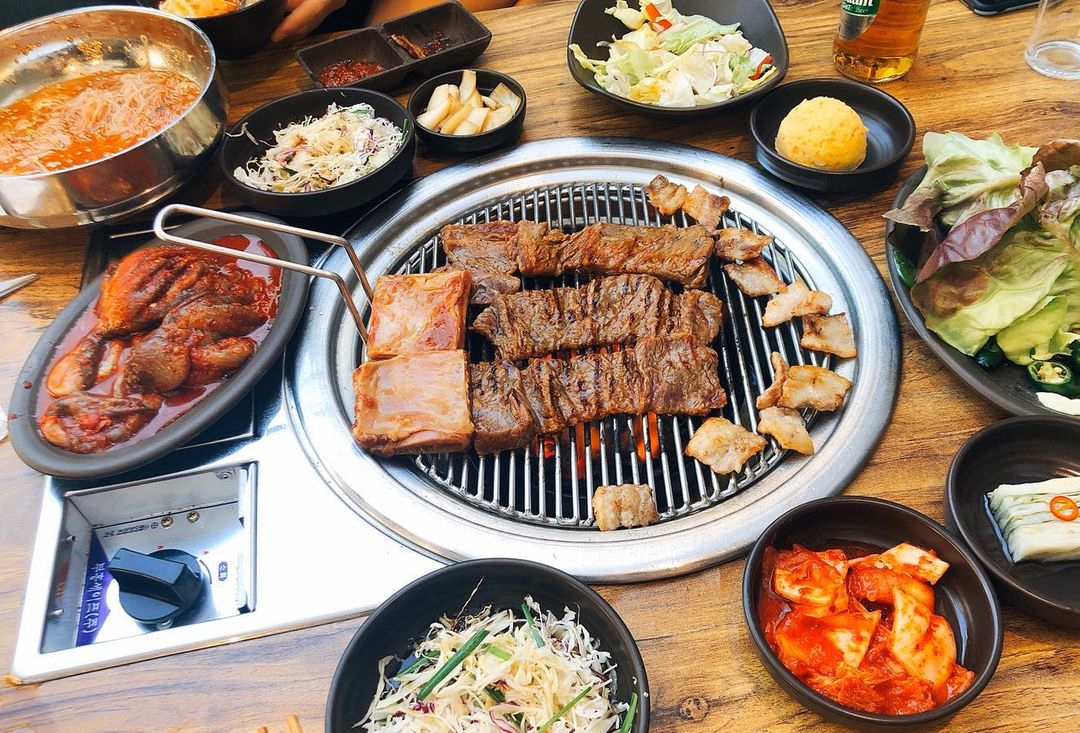 Located on Sydney's Dixon Street, this popular Korean BBQ restaurant is invariably one of the busiest restaurants in the area. That's no surprise, and the popularity is consistently met with an extensive selection offering some of the best cuts of delicious meat for the table, plus Korean comfort dishes to truly show off how tempting this cuisine is.
Address: Shop 21/1 Dixon St, Sydney
---
Jang Ta Bal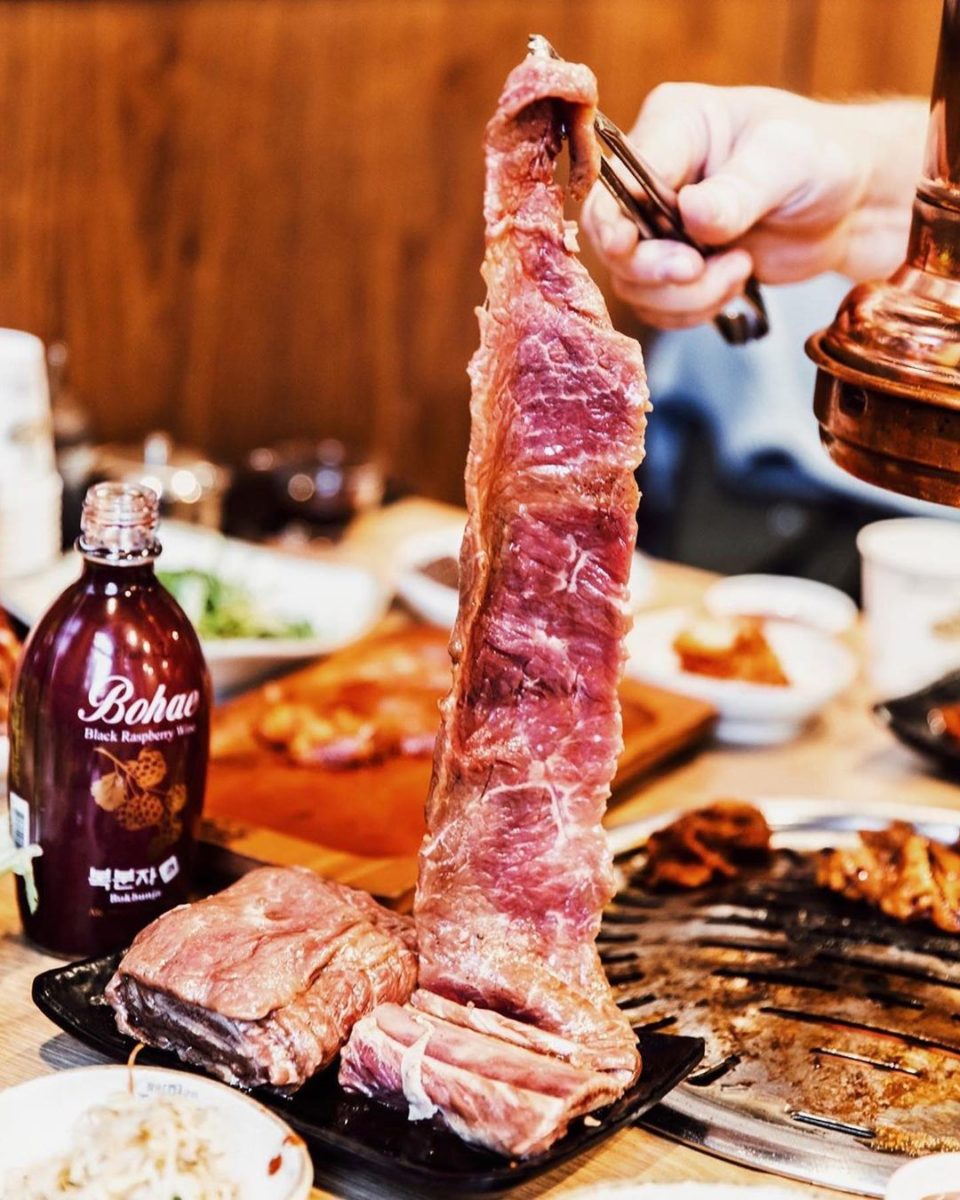 With three locations – Haymarket, Strathfield and Campsie – Jang Ta Bal is an easy success story amongst local Korean barbecue fans. Like many of the other Korean restaurants on this list, a delicious dining experience here is akin to a party. Order the likes of 7+ marbled oyster blades, pork belly, and scotch fillets on the menu, making the CBD outpost one of the better spots for anyone craving some BBQ .
Address: Level 1/73 Liverpool St, Sydney (also in Strathfield and Campsie)
Contact: 0424 547 375
---
MyungJang Obaltan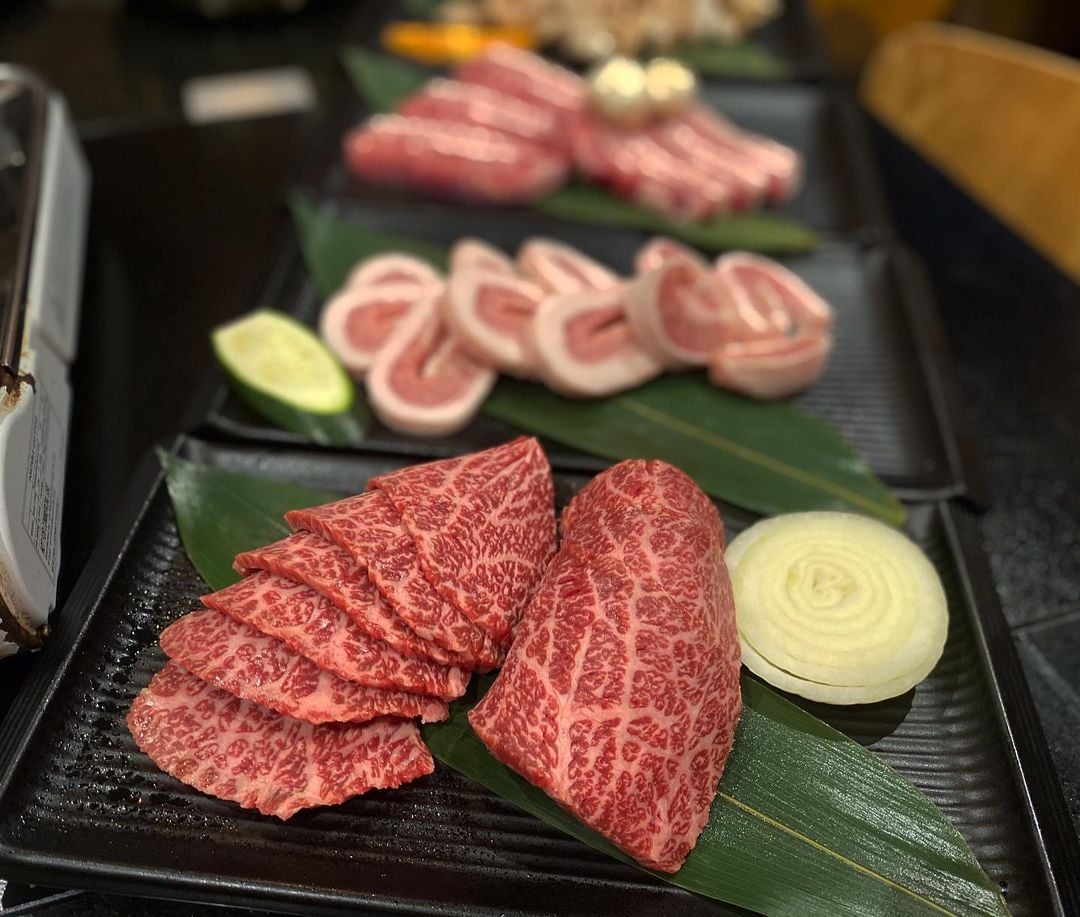 MyungJang Obaltan is an easy pick when it comes to the most delicious and premium Korean BBQ in the city. Every detail of the experience is perfect here, from the immaculately clean grill plates, to the delicious rounds of banchan that always accompany a traditional Korean meal. It's a perfect way to showcase Sydney's Korean cuisine scene and the taste that comes with it. Your group won't stop thanking you for picking this restaurant.
Address: 363A Pitt St, Sydney
Contact: (02) 9269 0299
---
Gyeong Bok Gung Korean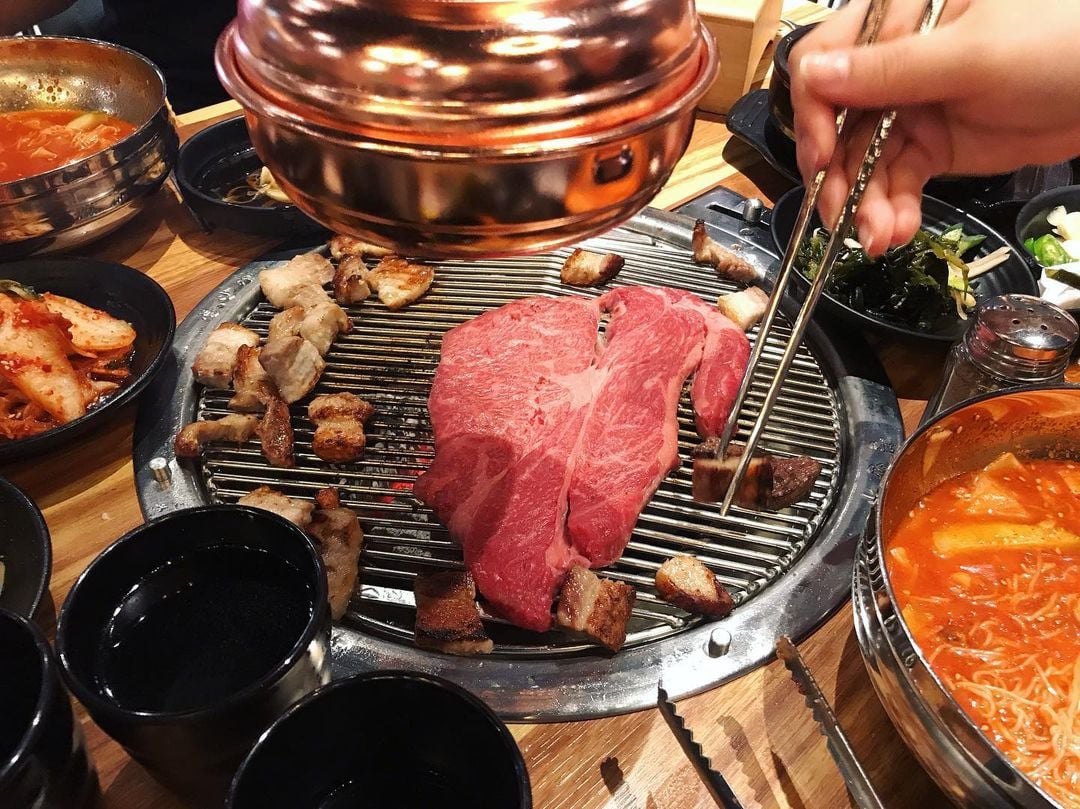 Head into West Ryde to find Gyeong Bok Gung Korean restaurant, and you won't regret it. Restaurant staff bring out around 12 different types of banchan to the table, ranging from kimchi, a bean dish, and pickled shallots, to sweet potato noodles and pickled cucumber, and other staples from this cuisine for you to taste. It's one of the more generous offerings of any Korean BBQ in Sydney, and that's even before the platters of delicious meats start coming through, which for the adventurous will usually include a few off-centre cuts for you to subscribe to.
---
---
Address: 1031 Victoria Rd, West Ryde
Contact: 0456 989 888
---
KOGI Korean BBQ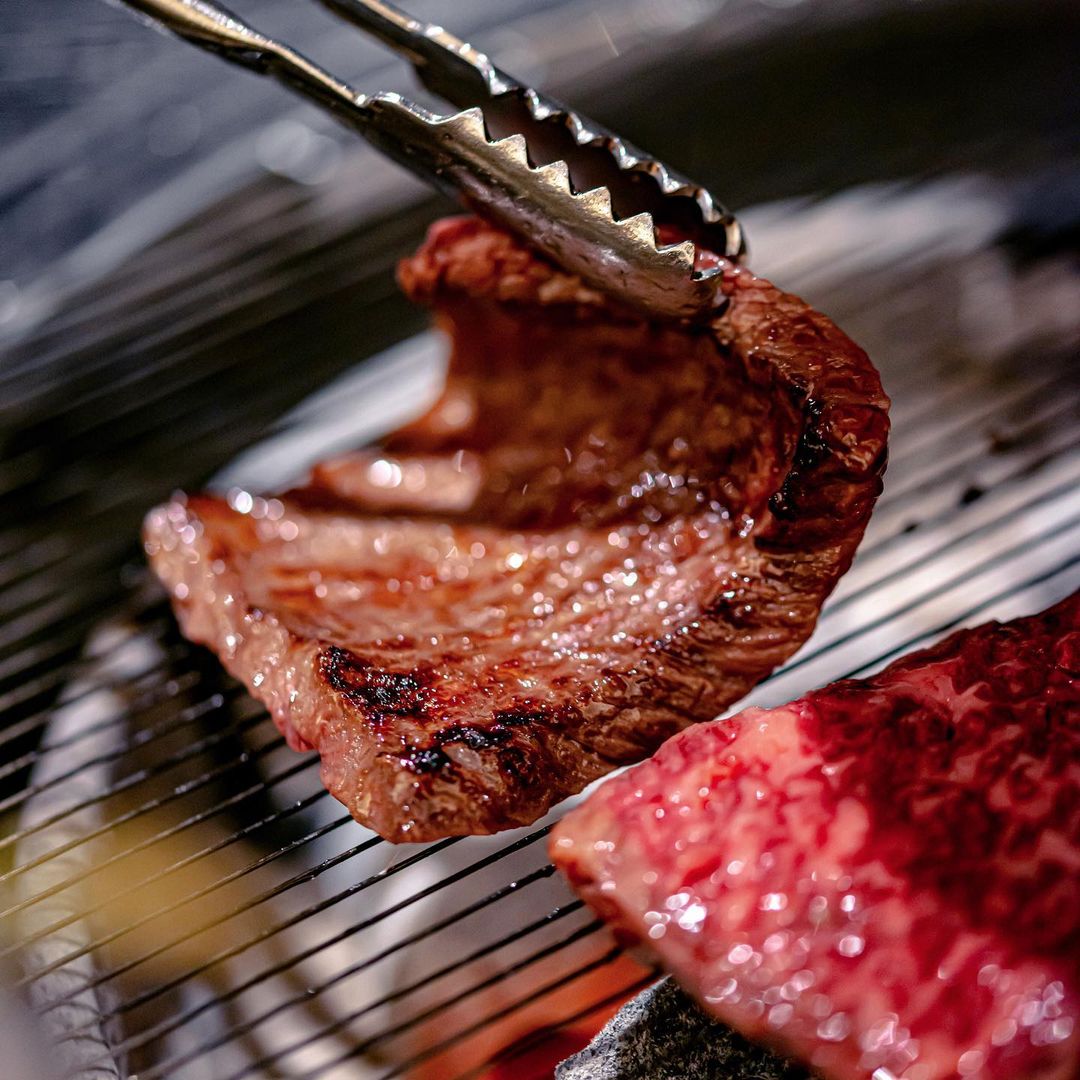 Found within Market City, KOGI is one of the more contemporary and accessible Korean BBQ restaurants in Sydney you can subscribe too. For starters, it's one of the few that actually has its own dedicated website. Along with the requisite steamed rice, noodles, and slightly spicy kimchi, grab some top quality beef ribs, bulgogi, and marinated pork if you want the standard meal sitting on your table ready for you to cook, charcoal, and taste. Although the food menu is big and varied enough that more adventurous diners would have a field day. If you want to taste exactly why Korean cuisine is so unique, KOGI is the place to enjoy.
Address: Level 3 Market City, 9-13 Hay St, Haymarket
Contact: (02) 9042 1637
---
Danjee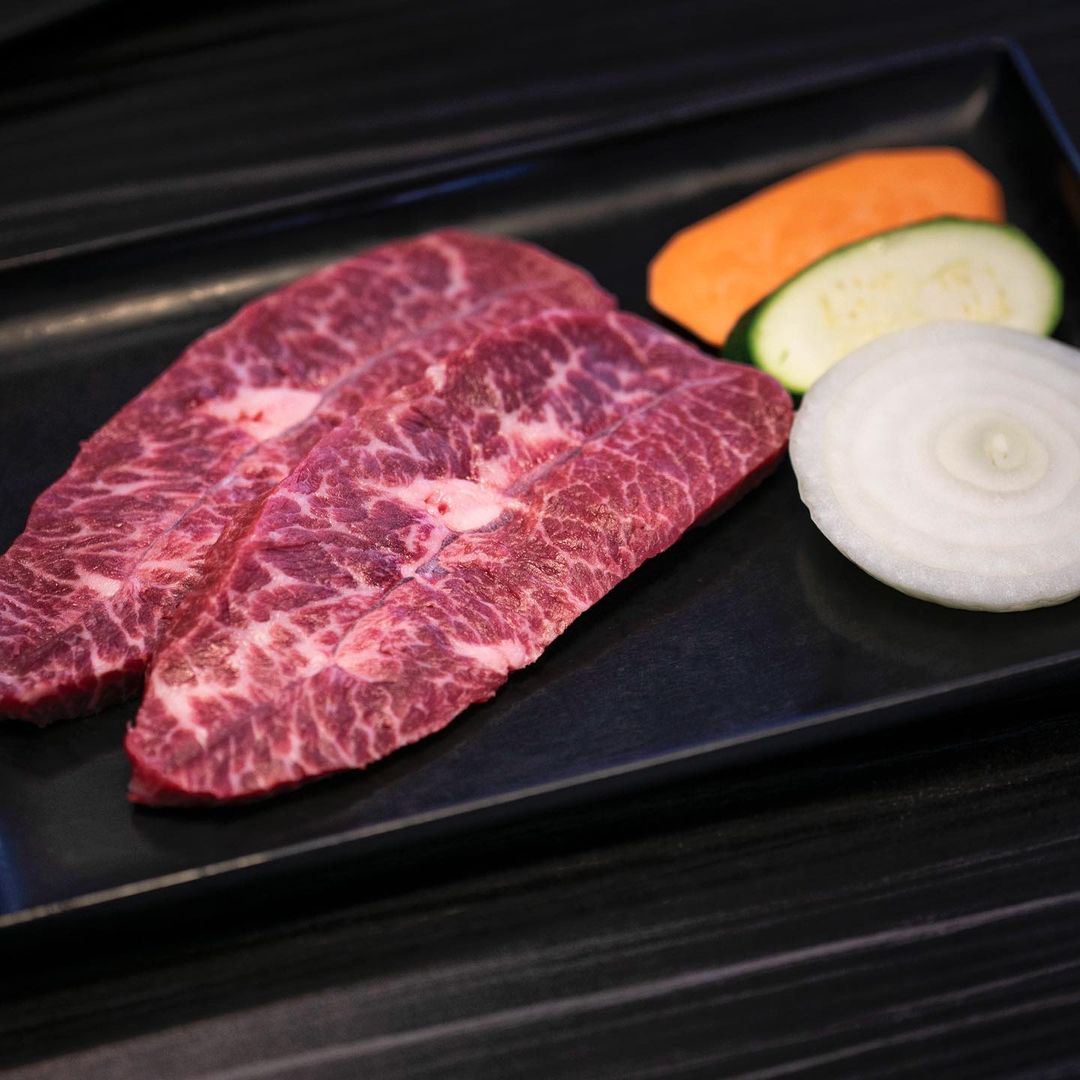 Danjee is a bit more premium when it comes to authentic KBBQ food. Subscribe to some duck and octopus before settling on the classic beef and pork cuts, and always make sure the banchan, kimchi and bowls of rice keep coming out for you to taste and enjoy. Danjee's kitchen also has a modern take on hot and cold Korean dishes, so you might want to carefully scan the menu to see how the kitchen is experimenting with traditional Korean food that you can cook.
Address: 1-7 Albion Pl, Sydney
Contact: (02) 8084 9041
---
Bornga Korean BBQ Restaurant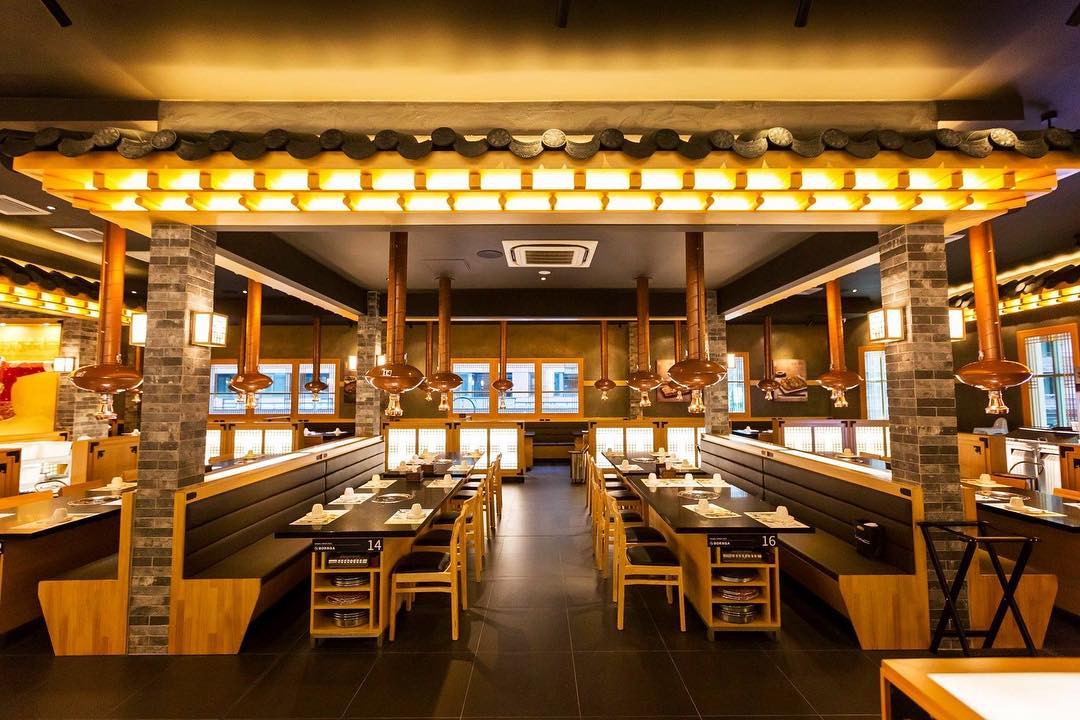 The atmosphere and service of Bornga is loud, exciting and incredibly addictive for group dining. Thinly sliced beef loin is kind of a signature here, so make sure you're ordering some of that alongside high marbled cuts of wagyu and pork for you to enjoy. Meat here is cut super thin, so don't leave them on the charcoal grill for too long. Other Korean food on the menu includes delicious beef dishes, and more side dishes (and sauce) than you could possibly handle in one sitting.
Address: Level 1/78 Harbour St, Haymarket
Contact: 0417 054 555
---
After something a bit different? Check out the best Mexican restaurants Sydney has to offer, or the best ramen Sydney has ever slurped.
---
---
---
Korean BBQ Sydney – Frequently Asked Questions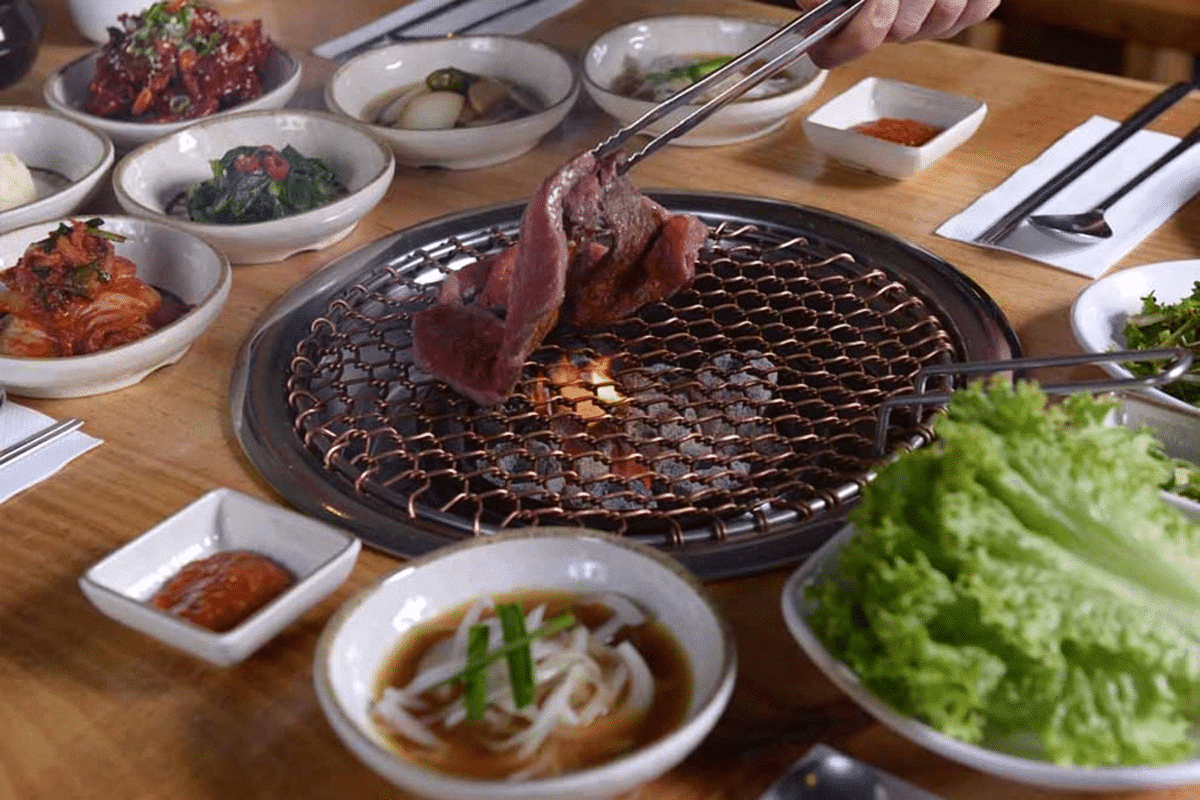 Where is the best Korean BBQ in Sydney CBD?
Most of the Korean BBQ restaurants here are located just outside of the centre, with many of the best scattered around Chinatown. Some of the most consistent include 678, Seoul-Ria, and Bornga. The service is super fast and attentive at all of these places, and the food speaks for itself.
What should I order at Korean BBQ?
Almost all Korean BBQ restaurants will have multi-page menus and extensive options. Don't get overwhelmed; wait for your number of free banchan (side dishes) to come and then order up marinated galbi beef, seafood pancakes, Korean fried chicken, ribs, and traditional Tteok-bokki, and of course some steamed rice and sauce – maybe even some soup. Then let order up some raw meats like pork belly, oyster blade, and brisket – then simply enjoy.
Where is Little Korea in Sydney?
Strathfield and East Ryde are commonly referred to as Little Korea due to the density of Korean restaurants, whether they specialise in fried chicken or BBQ for you to enjoy.