Amongst the more hotly debated topics among time-poor foodies is where you'll find Sydney's best bowl of ramen. The city boasts some of the finest options down under, owing a great debt to Japanese expatriates who have popularised this legendary staple of comfort food – thanks to a delicate balance between traditional flavours and modern innovation.
It genuinely rankled when Ramen Ikkyu (a food court favourite) shuttered years ago; and Chase Kojima's Sokyo Ramen didn't quite take off as expected. While the city's community of Japanese noodle restaurants has certainly seen its ups and downs, the variety of what's on offer has never been greater: especially with relative newcomers to the scene such as RaRa, Sekka Dining, and Bones Ramen.
From thick noodles to karaage, bean sprouts to roast pork – there are so many elements at play in any given bowl of genuinely satisfying ramen. Craving some of the most delicious bowls of the proverbial steamy stuff in Sydney? Take a look at our favourites below.
---
Gumshara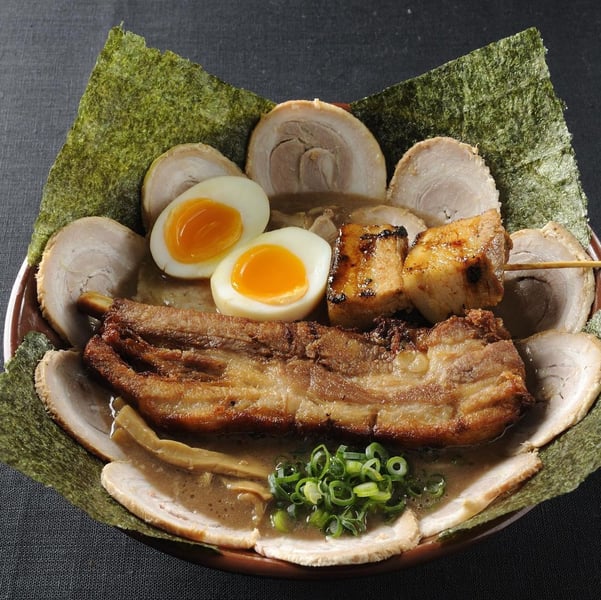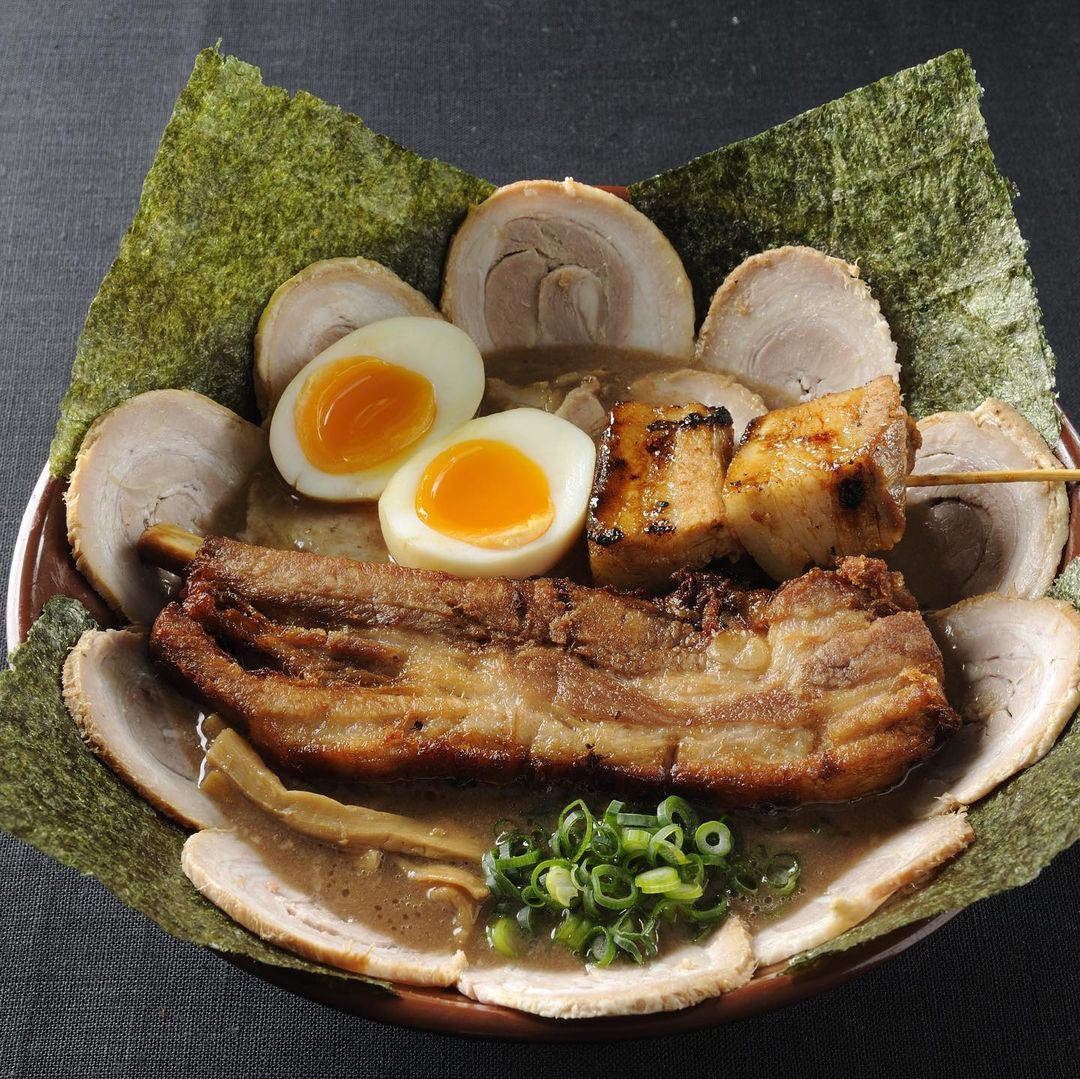 Regarded as the 'Elder Statesman' of Sydney's ramen restaurant scene, you can never go wrong with a visit to Gumshara. For many diners, it's the place where they first discovered just how much goes into the perfect bowl of Japanese soup noodle. Chef-Owner Mori Hogashida famously builds his ramen upon a fresh soup base everyday – boiling for 12 hours, tweaking for a thicker or lighter consistency depending on your tastes.
The result is a robust, ample-framed tonkotsu ramen that virtually every foodie in Sydney has slurped down on at least half a dozen occasions in their lifetime. With a thick gravy-esque consistency, and the addition of a shoyu tare (dipping sauce) that harnesses the soup base's sweet porcine flavour, you're unlikely to find a more consistent bowl of ramen than at this beloved Haymarket space.
What to order: Tonkotsu Ramen Noodle ($13.50)
Address: Shop 211/25/29 Dixon St, Haymarket NSW 2000
Contact: 0410 253 180
Opening Hours: Monday – Friday (11:30 am – 8:30 pm); Saturday – Sunday (11:30 am – 8:30 pm, 5 pm – 8:30 pm)
RELATED: 15 Best Steak Restaurants In Sydney For Your Next Bro Date
---
Bones Ramen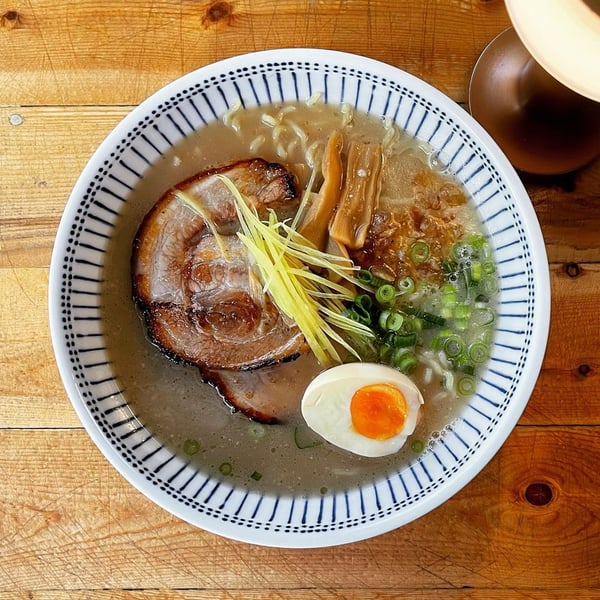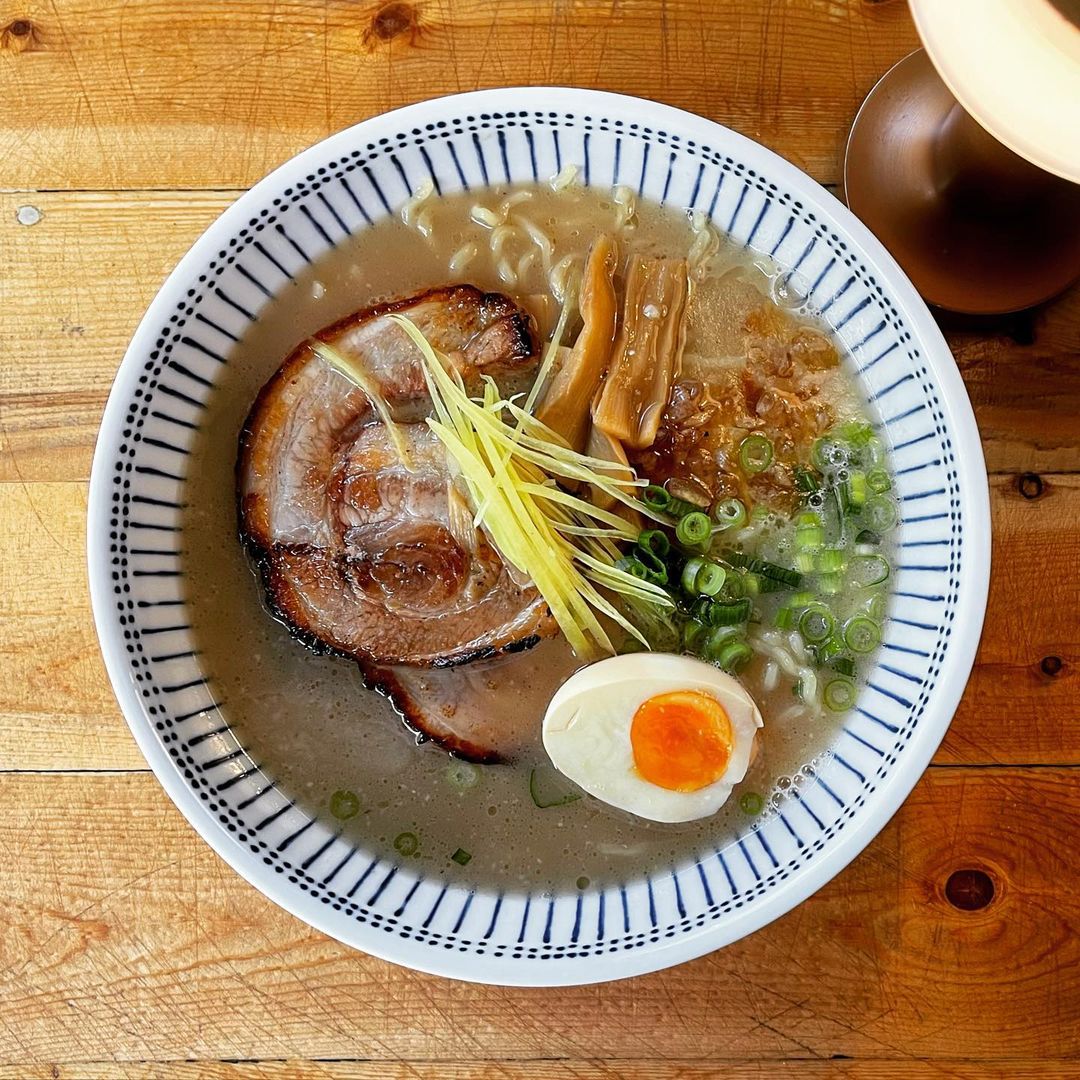 It's been a while since Bayswater Road in Potts Point has seen a new opening. Opposite his long-standing Farmhouse restaurant, the dependable Michael Mu Sung and Head Chef Jacob Riwaka (previously of Rising Sun Workshop and Cornersmith) have opened Bones Ramen – a cosy 20-seat ramen bar where seasonal produce and freshly handmade noodles are the order of the day.
You'll get an exactingly precise edit of just four ramens – all of which are worth trying thanks to different (and equally delicious) soup bases. The signature Tokyo-style shoyu ramen is laden with a soy egg, roast pork, watercress and crunchy menma (fermented bamboo); there's a seafood option, topped with fresh prawn balls and scallop silk; chicken soup tori paitan that is as delightfully unctuous as it is collagen-heavy; and, last but not least, a vegetarian variation that draws flavour from an incredibly savoury combo of red and white miso tare, plus chunks of celeriac 'chashu'.
What to order: Tori Paitan Ramen ($20); Prawn 'Toast' ($16)
Address: 4/51-57 Bayswater Rd, Rushcutters Bay NSW 2011
Opening Hours: Wednesday – Sunday (12 pm – 2:30 pm, 6 pm – 9 pm)
---
Butter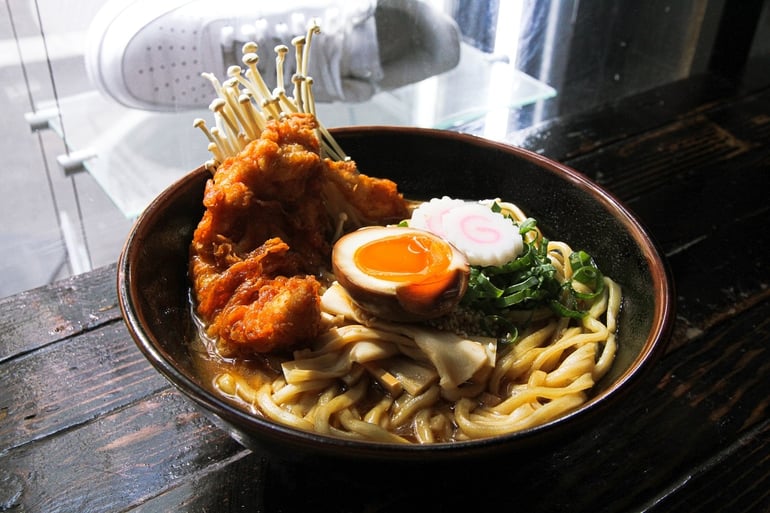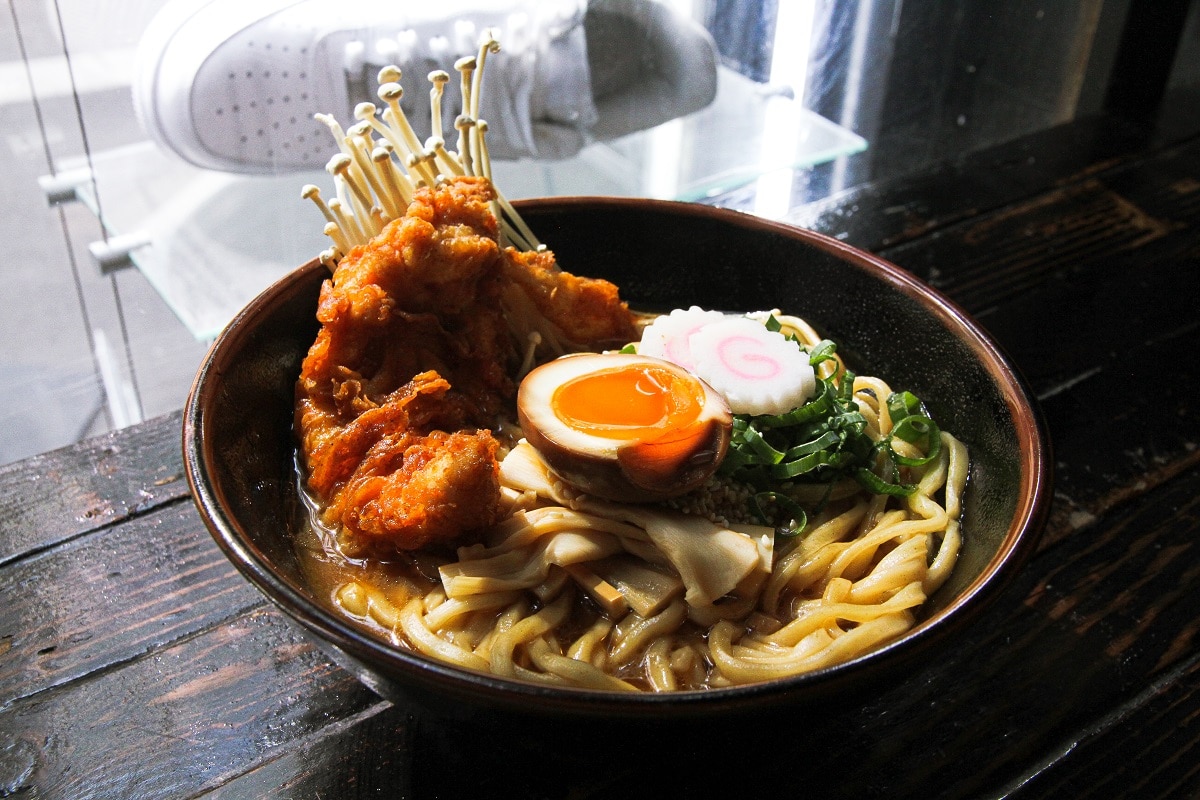 An altogether different beast from the traditional ramen shop, Butter has nevertheless had an indelible impact on the niche (but surprisingly large) intersection of noodle lovers who've a fondness for hip-hop. Chef-Owner Julian Cincotta only puts his signature fried chicken ramen on the menu once in a blue moon, but when it does surface – usually through an impromptu announcement on social media – noodle obsessives from all over Sydney converge on Surry Hills to get their fix.
While Cincotta's kitchen doesn't have the bandwidth to offer an exhaustive ramen selection, its not unusual for Butter to promote a different ramen special every month – usually, in consultation with other renowned Sydney chefs, who iterate upon the foundation of Butter's popular fried chicken.
What to order: Fried Chicken Ramen ($20)
Surry Hills Address: 6 Hunt St, Surry Hills NSW 2010
Contact: (02) 8283 9146
Opening Hours: Monday – Wednesday (11 am – 9:30 pm); Thursday (11 am – 10 pm); Friday – Saturday (11 am – 10:30 pm); Sunday (11:30 am – 9 pm)
Parramatta Address: Shop 3/140 Marsden St, Parramatta NSW 2150
Contact: 0413 856 636
Opening Hours: Monday – Wednesday (11 am – 9 pm); Thursday (11 am – 10 pm); Friday – Saturday (11 am – 10:30 pm); Sunday (11:30 am – 9 pm)
Chatswood Address: Shop B/39 345 Victoria Ave, Chatswood NSW 2067
Contact: 0431 113 947
Opening Hours: Monday – Wednesday, Sunday (11 am – 8pm); Thursday (11:30 am – 8:30 pm); Friday – Saturday (11 am – 9 pm)
---
Ramen Zundo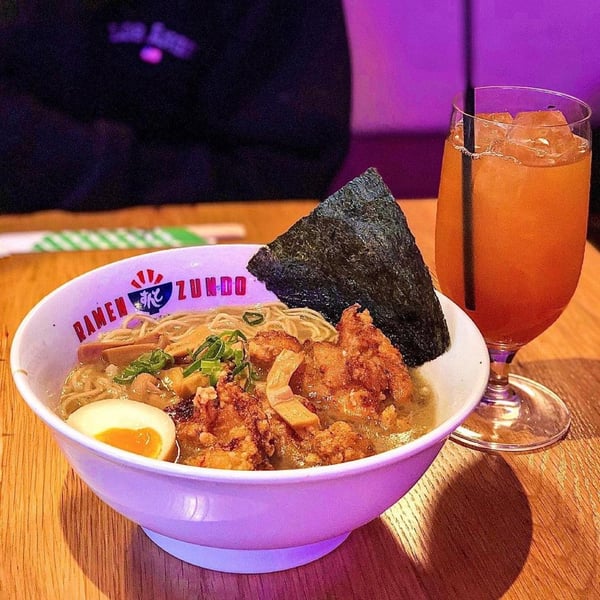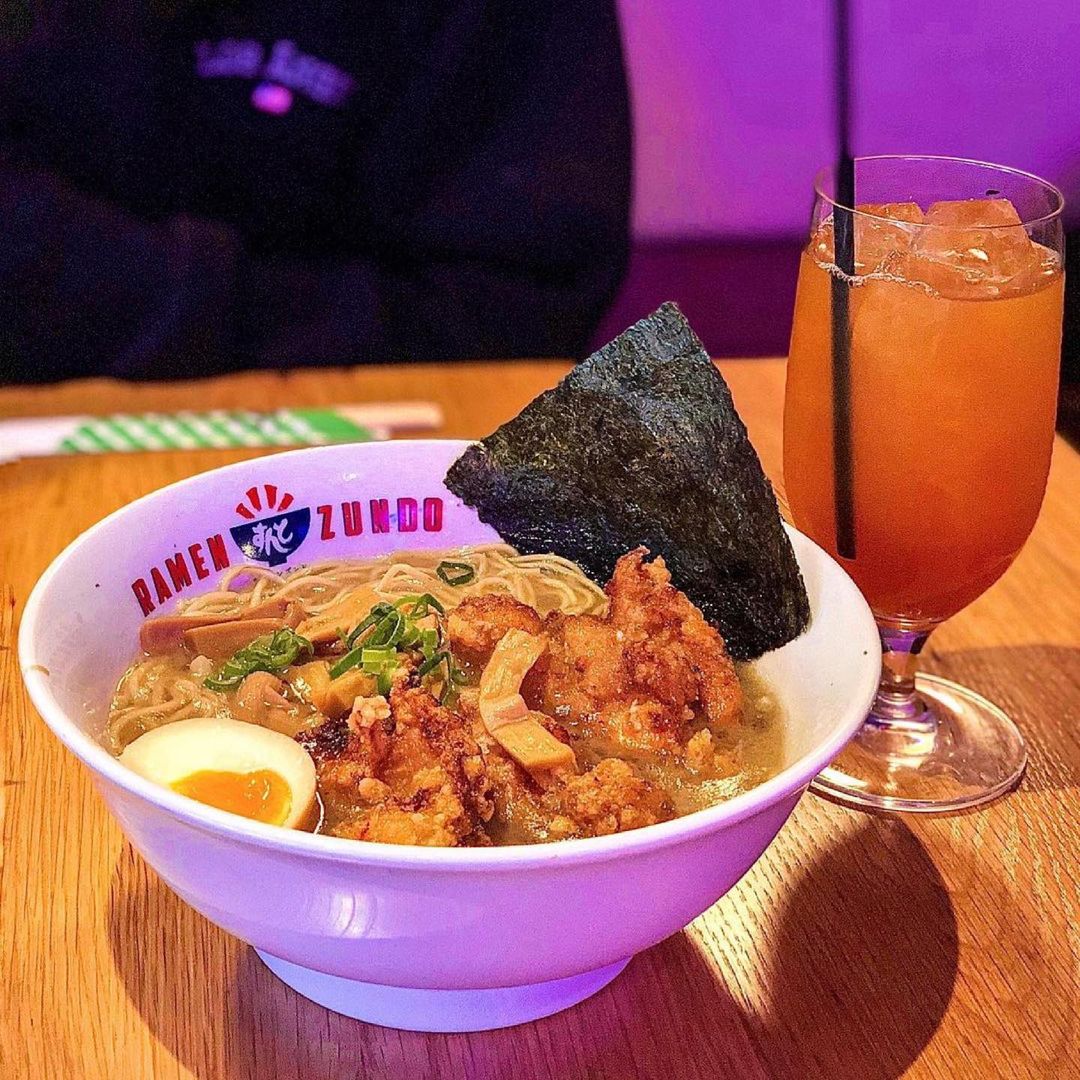 Often an underrated contender when gourmands discuss the subject of Sydney's best noodle bowl, the queues snaking round the front of Ramen Zundo's two locations – in the CBD and in Chatswood – certainly don't lie. This joint is where you'll find some of the better tsukemen in Sydney: a dry style of ramen that pairs a chunkier, almost al dente noodle with seafood-enriched dipping sauce. It's a dish with an explosive amount of umami, and then some.
Looking beyond tsukemen, Zundo is one of those places where even the non-noodle dishes are worthy of a second look. The kitchen here slings a mean katsu curry and classic tonkotsu ramen – giving your fellow diners options if they don't share your enthusiasm for the ol' dip and slurp routine.
What to order: Tsukemen Gyokai ($18.50); Chicken Katsu Curry ($16.50)
World Square Address: 644 George St, Sydney NSW 2000
Contact: (02) 9264 6113
Opening Hours: Monday – Sunday (11:30 am – 9 pm)
Chatswood Address: 260 Victoria Ave, Chatswood NSW 2067
Contact: (02) 8065 8099
Opening Hours: Wednesday – Thursday (11:30 am – 3pm, 5 pm – 8:30 pm); Friday ( 11:30 am – 3pm, 5 pm – 9:30 pm); Saturday (11:30 am – 9:30 pm); Sunday (11:30 am – 9 pm)
---
Umami Dojo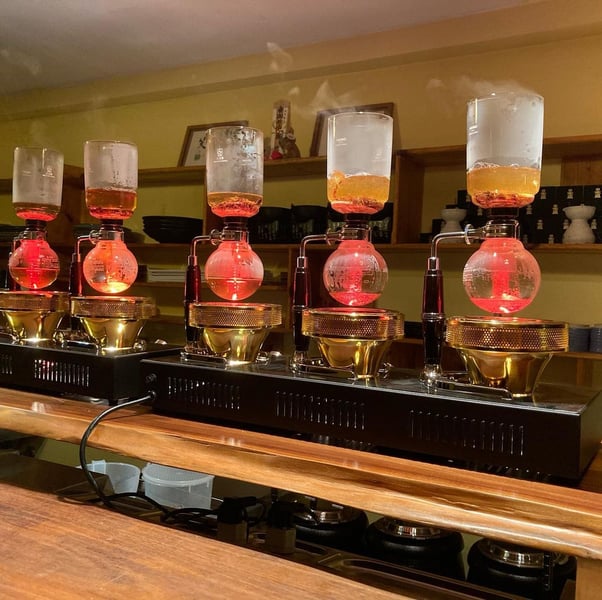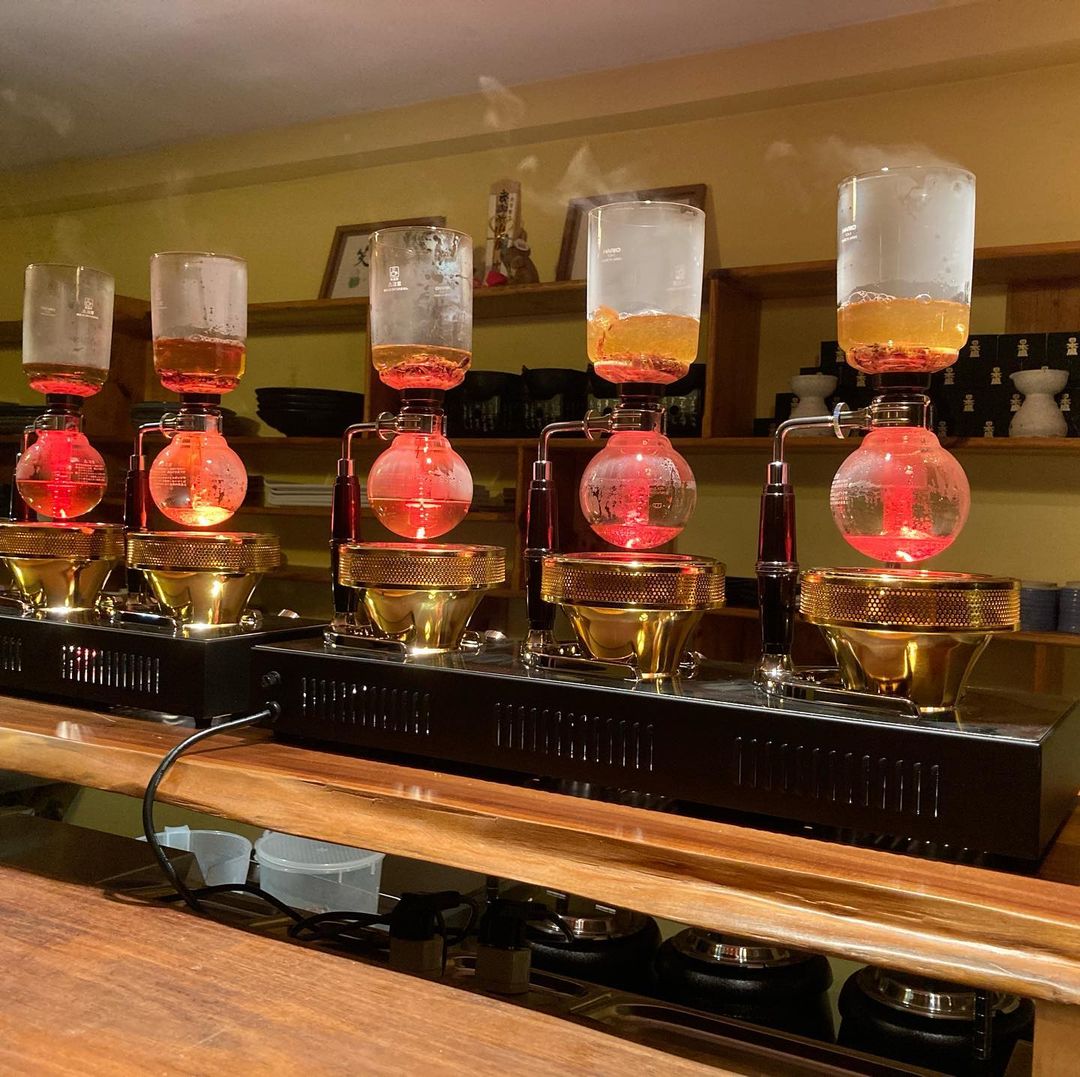 A welcome addition to Pyrmont – a suburb so often (unfairly) maligned for being The Star Casino's backyard – Umami Dojo is a relative newcomer, that wears its Bunkyō-ku inspiration on its sleeve. Built in the image of a literal ramen shack, the restaurant seats just 16 diners at a time – a little slice of Tokyo in the inner-city.
Overseen by Keiji Mizuno – a former software engineer and ramen obsessive – and his partner Yumiko, Umami Dojo's humble surroundings belie a selection of soup noodle dishes that are certain to be some of the most distinctive in Sydney. The Mizunos utilise an unusual broth-making technique that is synonymous with Tokyo's Bunkyo style of ramen. Stocks are poured into a row of Hario-style siphons – all of which burble away like a mad scientist's experiment behind the bar counter.
The result is a broth that's smokier and more delicate, available in three configurations (i.e bonito; dried sardine; niboshi). Notably, all of these are built on a foundation of chicken stock – in stark contrast to the more common tonkotsu.
Address: 48 Harris St, Pyrmont NSW 2009
Contact: (02) 7900 5857
Opening Hours: Monday, Thursday – Sunday (5:30 pm – 9 pm)
---
RaRa Ramen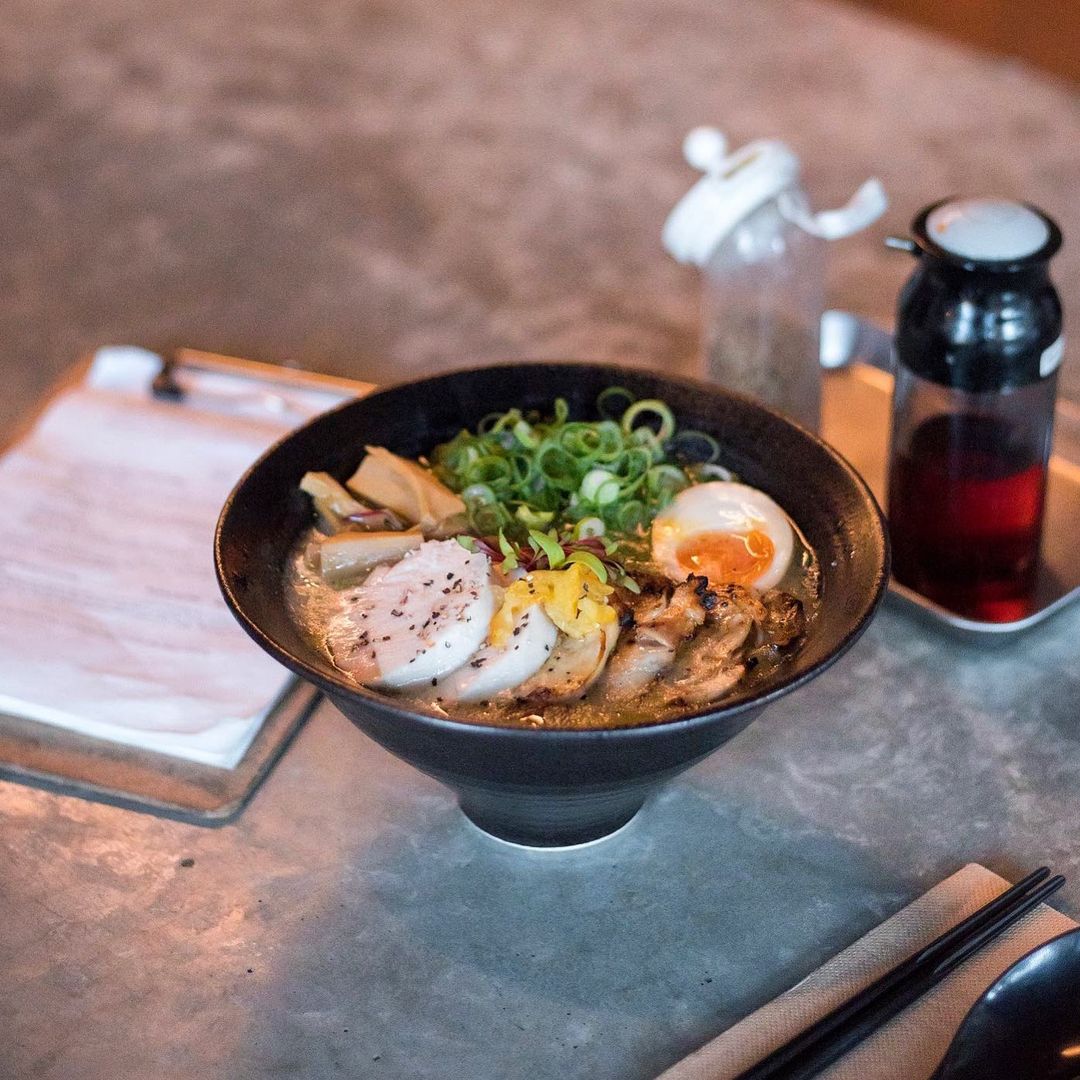 It's fair to say that husband-wife duo Scott Gault and Katie Shortland have put the work in when it comes to ramen culture. The couple spent a sizable amount of time learning all there is to know about the eponymous Japanese soup noodle. That obsession paid off when they opened RaRa Ramen back in 2018: an inviting little ramen-ya that has since become a fixture in the hearts (and bellies) of foodies throughout the neighbourhood.
The restaurant's popularity has helped to materialise a second branch in Randwick. Along with the OG in Redfern, both locations favour longer, thinner noodles (crafted in-house daily) – in part, because they're such a fantastic absorbent for the house tonkotsu broth. Working from a baseline of shio tare, RaRa's take on the classic pork ramen is further enriched with the aid of charcoal-grilling – the primary method used to cook those big chunks of chashu that top each bowlful of noodles.
In a pinch, this is probably one of the best options on our list for ramen neophytes; and a serious contender for Sydney's best vegan-friendly purveyor of the style.
What to order: RaRa Tonkotsu With Housemade Black Garlic & Chilli ($20.80)
Redfern Address: 66b Regent St, Redfern NSW 2016
Contact: (02) 9698 9994
Opening Hours: Tuesday – Wednesday (12 pm – 9 pm); Thursday (12 pm – 9:30 pm); Friday (12 pm – 9:45 pm); Saturday (12 pm – 10 pm); Sunday (12 pm – 9 pm)
Randwick Address: Shop1/162- 164 Barker St, Randwick NSW 2031
Contact: (02) 9310 0932
Opening Hours: Tuesday – Wednesday (12 pm – 3 pm, 5 pm – 9 pm); Thursday – Friday (12 pm – 3 pm, 5 pm – 9:15 pm); Saturday (12 pm – 9:15 pm); Sunday (12 pm – 8 pm)
---
Ryo's Noodles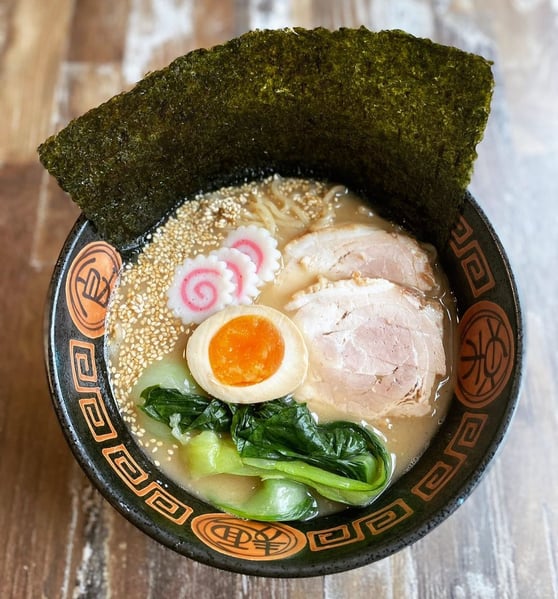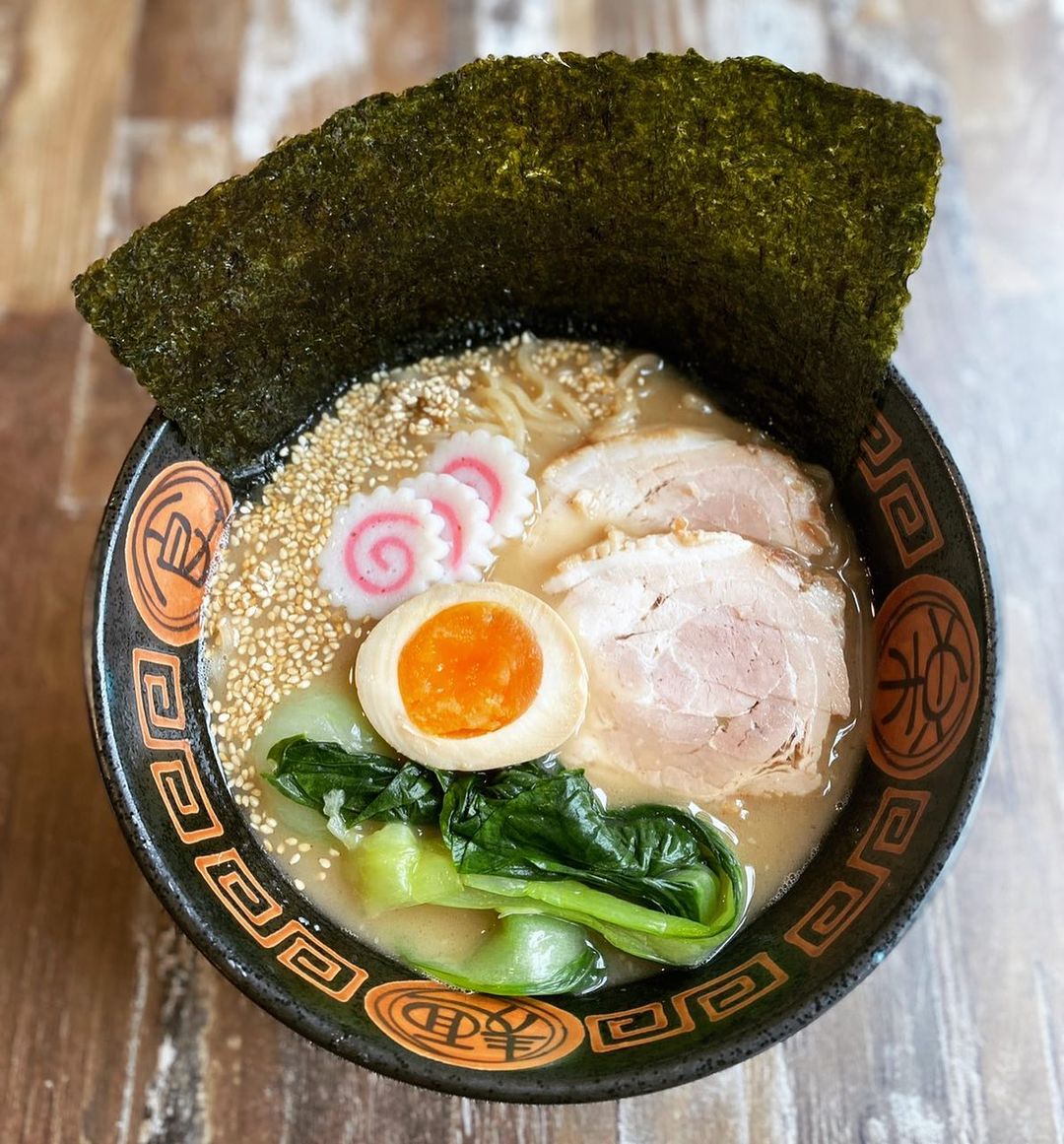 Inveterate Japanophiles know – queues never lie. The longer and more patiently populated the queue, the better your chances of a seriously best-in-class feed. That wisdom holds true for Ryo's – an unassuming, roadside spot in Crows Nest that many Sydnersiders who live well beyond the North Shore will know and love.
In truth, at first brush there's nothing about Ryo's that suggests your dining experience will be revelatory. Ramshackle interiors and a plethora of plastic stools give the restaurant a charming down-at-heel quality, but the moment your bowl of shoyu (soy sauce) flavoured ramen comes down the line all musings about interior design go right out the window. In a city jampacked with shoyu pork broths, this one takes the cake: thanks in part to a much-coveted secret recipe.
Trust us on this: you're gonna want to order kaedama – the traditional second serve of noodles – to soak up every last drop of the good stuff.
What to order: Soy Sauce Flavour Tonkotsu ($16.50)
Address: 125 Falcon St, Crows Nest NSW 2065
Contact: (02) 9955 0225
Opening Hours: Monday – Sunday (11:40 am – 2 pm, 5 pm – 8 pm)
RELATED: The Best Burgers In Sydney For The Greasy Operator On A Mission
---
Gogyo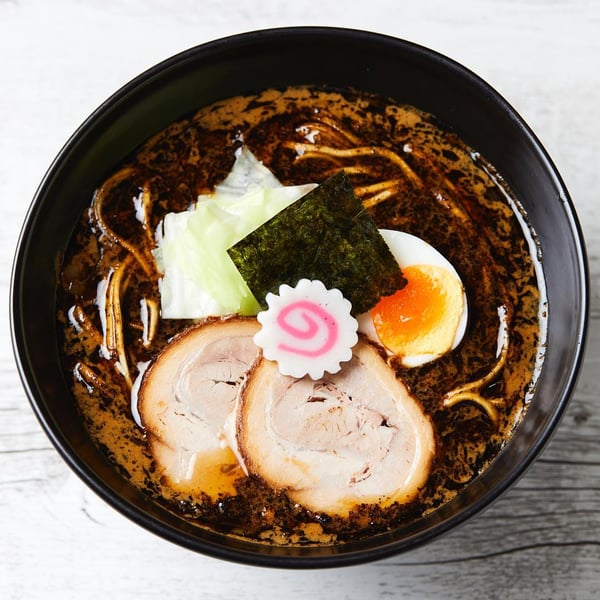 If you're a ramen hipster, for whom vast franchises in the guise of Ajisen simply won't cut it, we'd still highly recommend that you give Gogyo a crack. Brought to Australian shores by the same group that introduced us to Ippudo, it slings a superior, noticeable more boutique product to the latter – even though it (technically) also falls within the definition of a chain restaurant.
Located in the Surry Hills space formerly occupied by Salaryman, Gogyo specialises in a variety of ramen that utilises 'burnt' soup stocks. Chefs here will carefully singe the miso and shoyu bases on offer, enhancing the already umami-laden flavours with an additional hint of smokiness. A range of the usual supporting dishes – including aburi and pan-fried dumplings – are also on offer.
What to order: Kogashi Miso ($19); Gogyo Original Gyoza ($15)
Address: 52-54 Albion St, Surry Hills NSW 2010
Contact: (02) 9212 0003
Opening Hours: Monday – Saturday (12 pm – 2 pm, 6 pm – 8:30 pm); Sunday (6 pm – 8:30 pm)
---
Chaco Ramen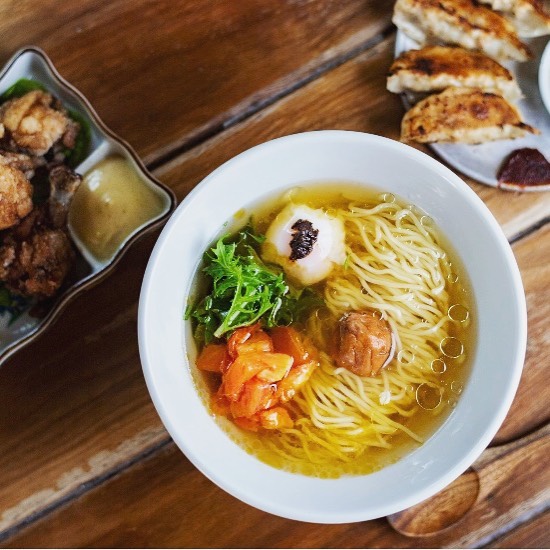 No list of Sydney's best ramen joints would be complete without a dutiful hat-tip to Chaco Bar. The Darlinghurst cult favourite, located a stone's throw from the Boss Hunting office, has always crafted one of the best shoyu soup bases in Sydney – styled here as Chaco's signature 'Fat Soy' ramen.
Although Chef-Owner Keita Abe has gone on to establish his own little fiefdom – including an outpost in Bondi and the yakitori-focused Chaco Bar in Potts Point – the original location remains a crowd pleaser. Even the side dishes strike a thoughtful balance between tradition and contemporary creativity: with items like karaage chicken wings and dumplings stuffed with fish adding good replay value to what was already, surely, one of the city's most well-known ramen purveyors.
What to order: 'Fat Soy' Ramen ($19); John Dory Dumplings ($14)
Address: 238 Crown St, Darlinghurst NSW 2010
Contact: (02) 9007 8352
Opening Hours: Tuesday – Sunday (11:30 am – 2:30 pm, 5:30 pm – 8:30 pm)
RELATED: The Best Japanese Restaurants in Sydney
---
Sekka Dining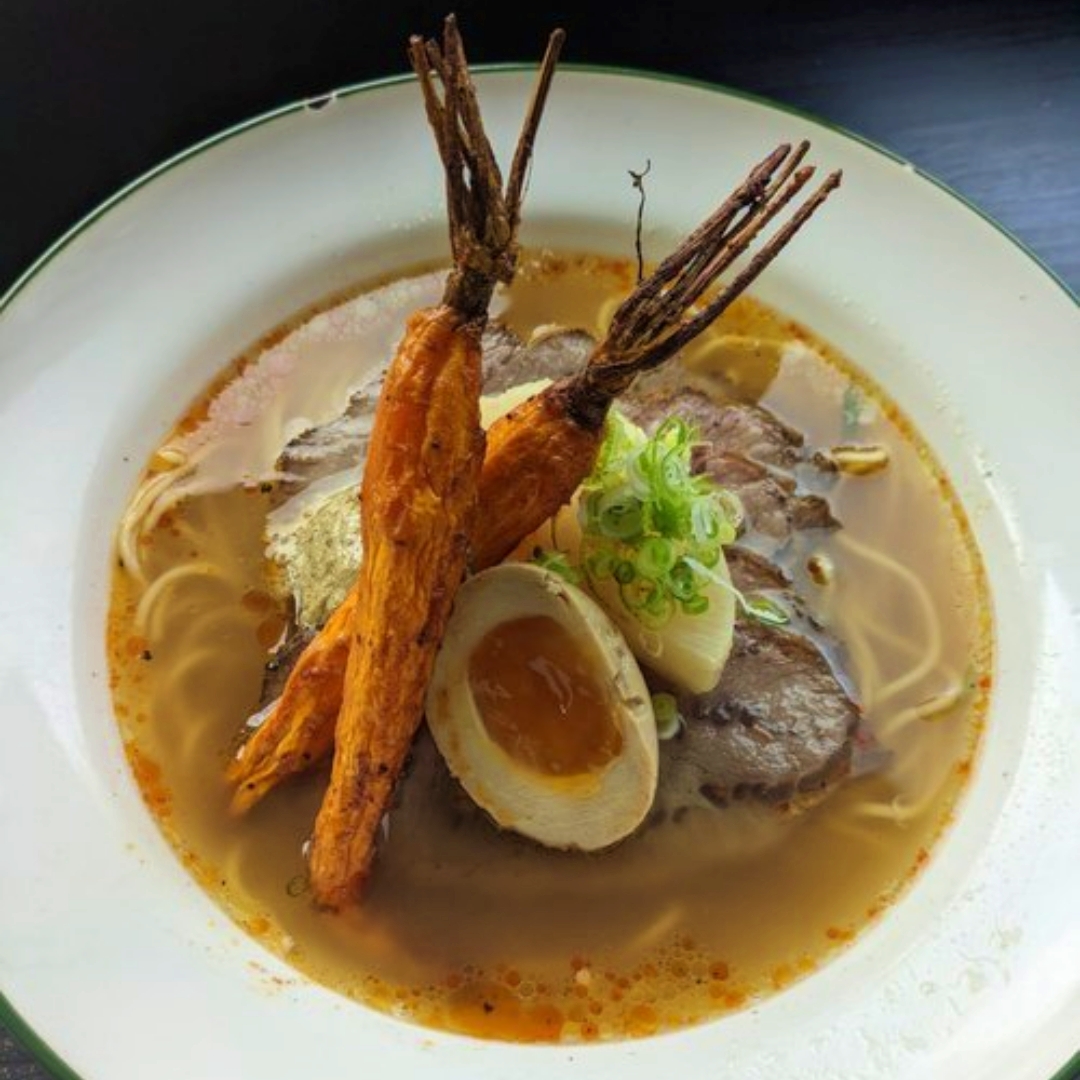 From the mind of Sydney 'ramen royalty' Hideto Suzuki, Sekka Dining is a creative new addition to the fledgling dining precinct starting to take shape, across the bridge, in St Leonard's Square. After acclaimed turns at Manpuku and Ichibandori in Neutral Bay, Suzuki has put down more permanent roots at Sekka – a dynamic ramen-slash-izakaya hybrid offering much more than the standard tonkotsu and fried chicken routine.
To be sure, if soupy staples are what you're craving, Sekka certainly has a few of those on the menu; but you'll only really get a taste of Suzuki-san's creativity once you start availing yourself of all the specials. Exhibit A? The Wagyu Cheek. Rather than going the whole stodgy pork broth route, this alternative to the traditional ramen is built around a chintan ('clear soup') – offering up aromas of smoky beef bones and a clean precise flavour, it's as close as we'd wager you'll get to tasting the essence of Wagyu.
What to order: Wagyu Cheek Ramen ($30); Hojicha Smoked Duck Ramen ($27); Wagyu Ox Tongue ($27)
Address: Shop 1, St Leonard's Square, 480 Pacific Highway, St Leonards, NSW, 2065
Contact: 02 8054 9788
Opening Hours: Wednesday – Thursday (5:30 pm – 9:30 pm); Friday – Sunday (12 pm – 2:30 pm, 5:30 pm – 9:30 pm)
---
Yasaka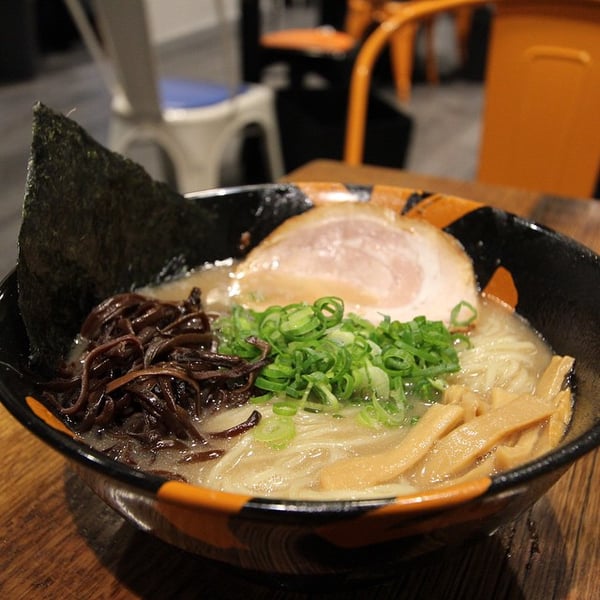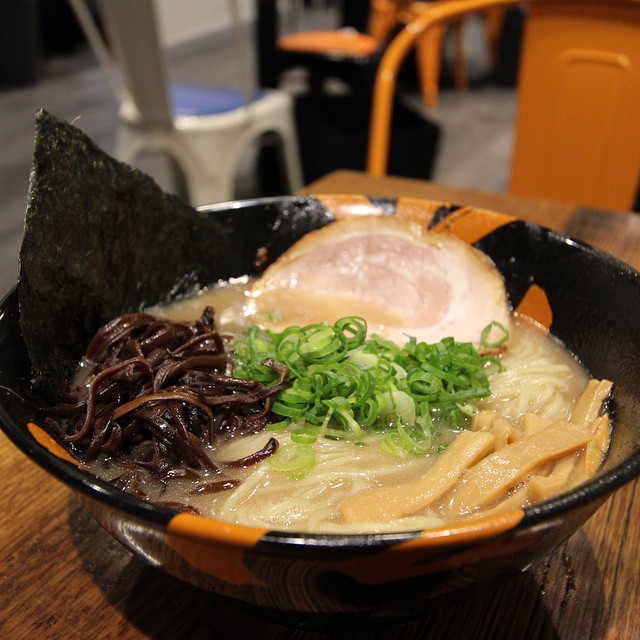 Yasaka is nothing if not convenient: with locations just off of Hyde Park, in sprawling Waterloo, and now even Rhodes, Takeshi Sekigawa's team craft a range of Japanese noodle bowls that crib influence from the Chef-Owner's multiyear stint at Gumshara. The CBD outpost is a particular favourite of ours, owing to its raucous atmosphere and convenient location (in all likelihood, you've probably passed it without knowing).
Beyond some of the perennial standards in ramen culture, Yasaka is also well-known for its seasonal specials. This summer, Sekigawa has penned a number of chilled, refreshing recipes: including the classic shio mazesoba, sprinkled with seawood and shallots; or tan tan men, a distant, somewhat lighter relative of the classic Sichuanese noodle dish of the same name.
What to order: Black Garlic Ramen ($17); Shio Mazesoba ($17.80)
CBD Address: 126 Liverpool St, Sydney NSW 2000
Opening Hours: Monday – Friday, Sunday (11:30 am – 8:30 pm); Saturday (11:30 am – 9:30 pm)

Waterloo Address: Shop 8/33 Amelia St, Waterloo NSW 2017
Contact: 0405 092 888
Opening Hours: Monday – Sunday (11:30 am – 8:30 pm)
Rhodes Address: G08/14 Walker St, Rhodes NSW 2138
Contact: 02 9189 8512
Opening Hours: Monday – Sunday (11:30 am – 8:30 pm)
---
Rising Sun Workshop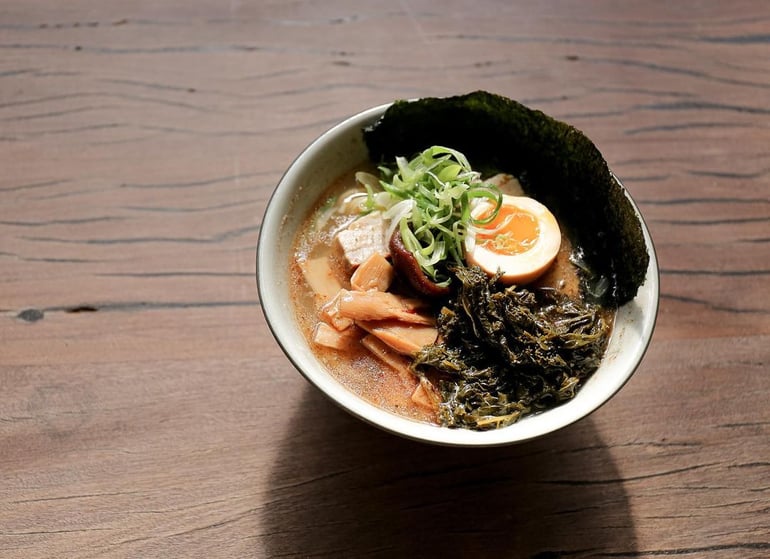 Part chopper workshop and part ramen diner, Rising Sun Workshop (located in Newtown) has been an inner-west banger ever since it opened back in 2016, bringing city foodies a simple selection of ramen that can be ordered daily at lunchtime.
What to order: Breakfast Ramen ($25); 'The Monk' ($25)
Address: 1C Whateley St, Newtown NSW 2042
Contact: (02) 9550 3891
Opening Hours: Monday – Thursday, Sunday (8 am – 4 pm); Friday – Saturday (8 am – 4pm, 6 pm – 11 pm)
---
Did you find this list helpful? Check out some of our other Sydney dining guides.
---
Best Ramen Restaurants In Sydney – Frequently Asked Questions
Where can I find the best ramen in Sydney?
For our money, we'd wager the most consistently excellent ramen in Sydney can be found at Chaco, Umami Dojo, and Sekka Dining.
Which base of ramen is the most popular?
The most widely ordered tends to be tonkotsu – a rich, densely textured broth made by simmering pork bones (often overnight) at low temperature.
Are there any late-night ramen shops in Sydney?
Unlike Melbourne, Sydney doesn't have a 24/7 ramen joint. Should you happen to find yourself in Newtown, Rising Sun Workshop has the lengthiest trading hours – open on Fridays and Saturdays until 11pm.