Is Asian-fusion cuisine a perversion? Or is it pervasive for a reason? It seems like no matter where you look in the world, the term 'Asian-fusion' or 'modern Asian' is thrown around with a sense of pride, often by chefs confident they haven't betrayed tradition by seeking to experiment with different ideas and flavours. Sydney is no exception, playing host to some incredible Asian-fusion restaurants – which actually manage to honour the original cuisine's storied past.
Where To Find The Best Asian-Fusion Restaurants in Sydney
Ms G's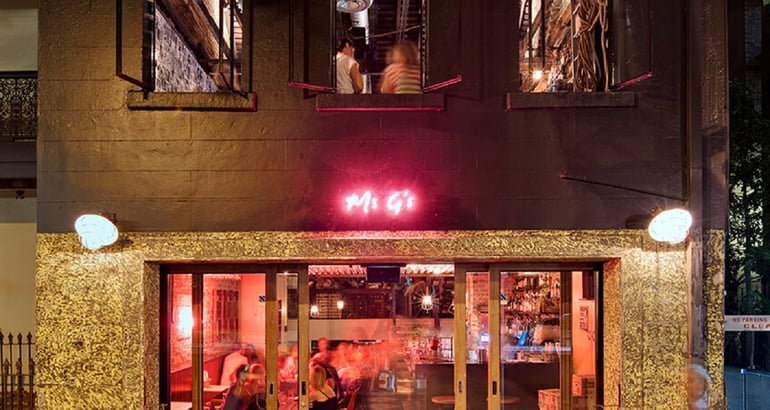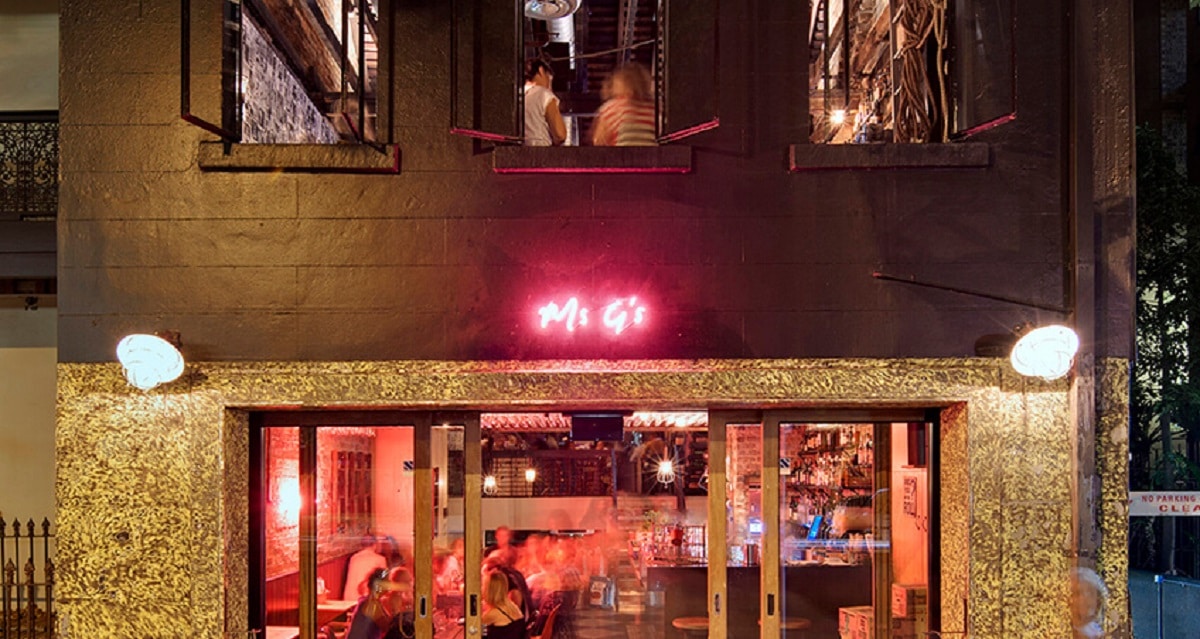 Best Dishes: Cheeseburger spring roll; Jow's sweet & sour lamb ribs; Wagyu bulgogi party
Ms G's has long been one of Merivale's biggest players, dominating Potts Point with its infectiously playful menu that ships everything from cheeseburger spring rolls and yuzu slushies, to a 'party' of Wagyu bulgogi and barbequed king prawns with kam heong sauce. The penchant for furiously clashing Asian flavours with other influences spills over to the cocktail menu as well, resulting in concoctions like vodka and licor43 built with Yakult, lychee, lemon, and lychee pearls.
Address: 155 Victoria St, Potts Point
Contact: (02) 9114 7342
---
Mr. Wong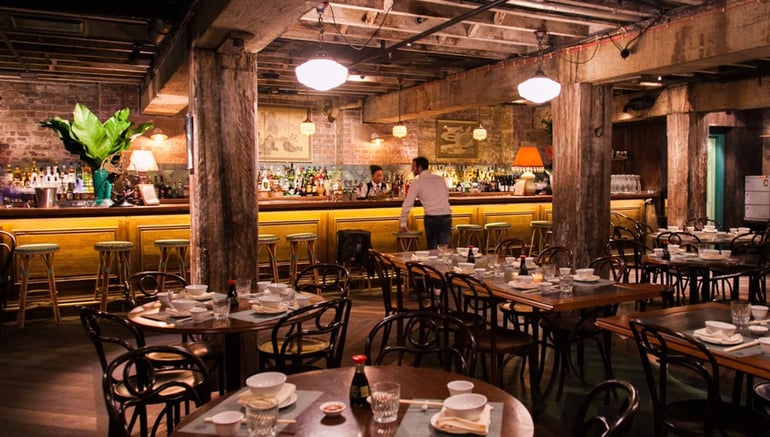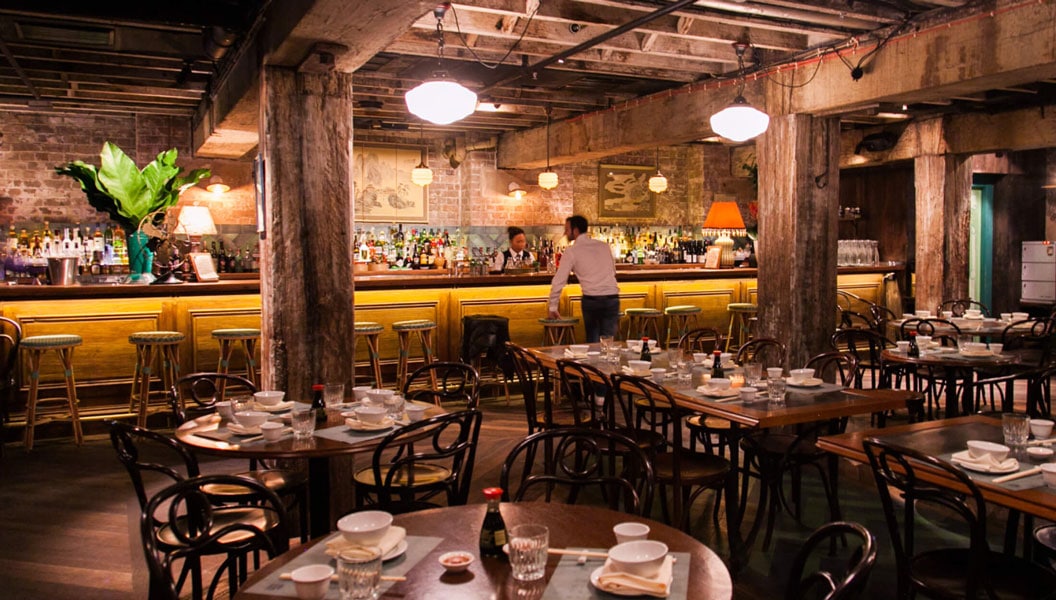 Best Dishes: Scallop and prawn siumai; Wagyu and truffle puffs; Crispy fried Balmain bugs
While I realise Mr. Wong doesn't exactly qualify as a Sydney Asian-fusion restaurant – given it's almost exclusively Cantonese in style – there are at least some modern ideas that could qualify it for this list. Plus, it's still one of the most reliable restaurants in Merivale's heavyweight roster. Just try and resist those lobster and scallop dumplings, those wagyu and truffle puffs, or pan-fried Sichuan-style lamb dumplings. You can't. No one can.
Address: 3 Bridge Ln, Sydney
Contact: (02) 9114 7317
LuMi Bar & Dining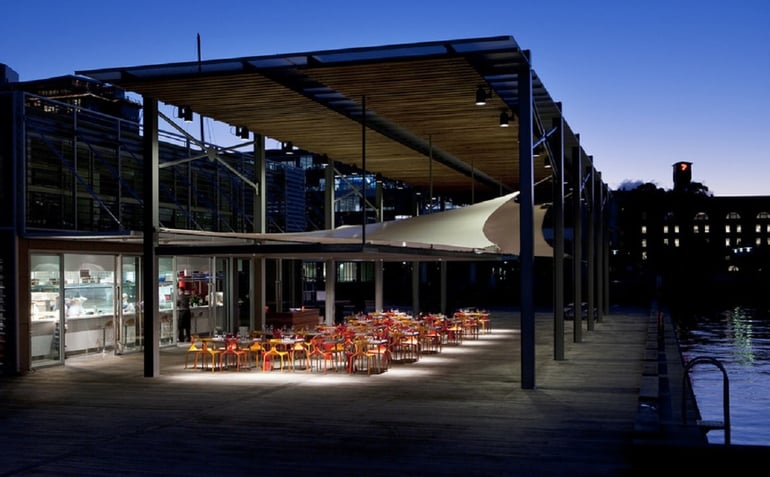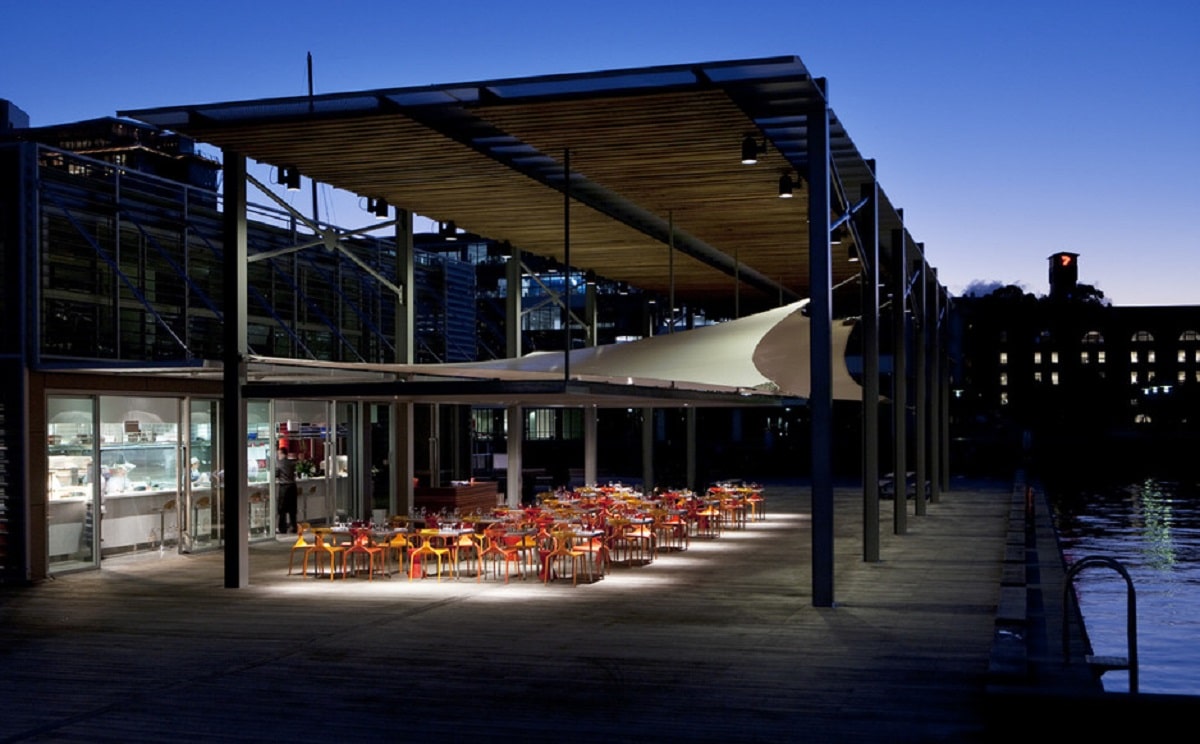 Best Dishes: 'Pie'; 'Peas'; 'Porcini'
Edging the harbour out on Wharf 10 in Pyrmont, LuMi Dining remains one of the most consistent and celebrated Asian-fusion restaurants in Sydney. Chef Federico Zanellato's unfailing and gentle coupling of Italian and Japanese flavours. This isn't a game of balance though – what you'll typically get here is primarily Italian and soft accents of Japanese, on a menu that rotates so much that it's hard to keep up with the level of ingenuity on offer. Your best bet here is to fork out for the $275 premium degustation, which nets you 14 courses, and runs the entire range of Zanellato's elegant experiments.
Address: 56 Pirrama Rd, Pyrmont
Contact: (02) 9571 1999
---
Nikkei Bar & Restaurant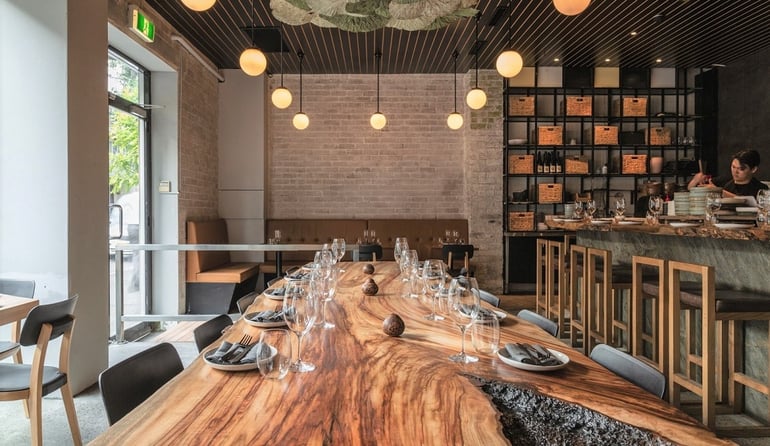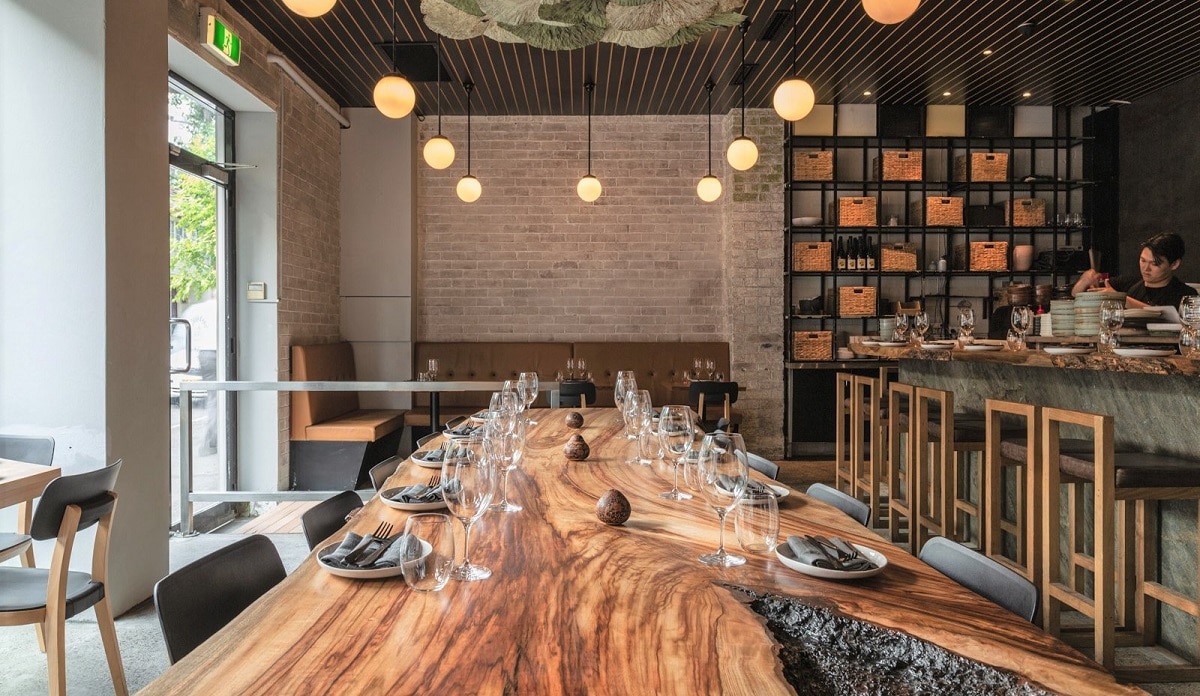 Best Dishes: Hiramasa kingfish 'tostada'; Market fish ceviche; Murray cod sakamushi
This isn't an unnatural fusion like most of the ideas behind the best Asian-fusion restaurants in Sydney. The surprising marriage between Japanese and Peruvian cuisine flavours dates back decades, reaching all the way to when a sizable Japanese diaspora based themselves in Peru and started using local ingredients to build working-class dishes from their homeland. The word for this cuisine was Nikkei, which is where this eatery – from the team behind Tokyo Bird – found its name, and energy with menu options like hiramasa tostadas, swordfish loins with aji cucumber salsa, spiced tempura king prawns, and of course, a ceviche of market fish with leche de tigre, sweet potato, cancha corn, and Spanish onion.
Address: 216 Commonwealth St, Surry Hills
Contact: (02) 8880 9942
---
RELATED: A List Of Anthony Bourdain's Favourite Restaurants Around The World
---
SOUL Dining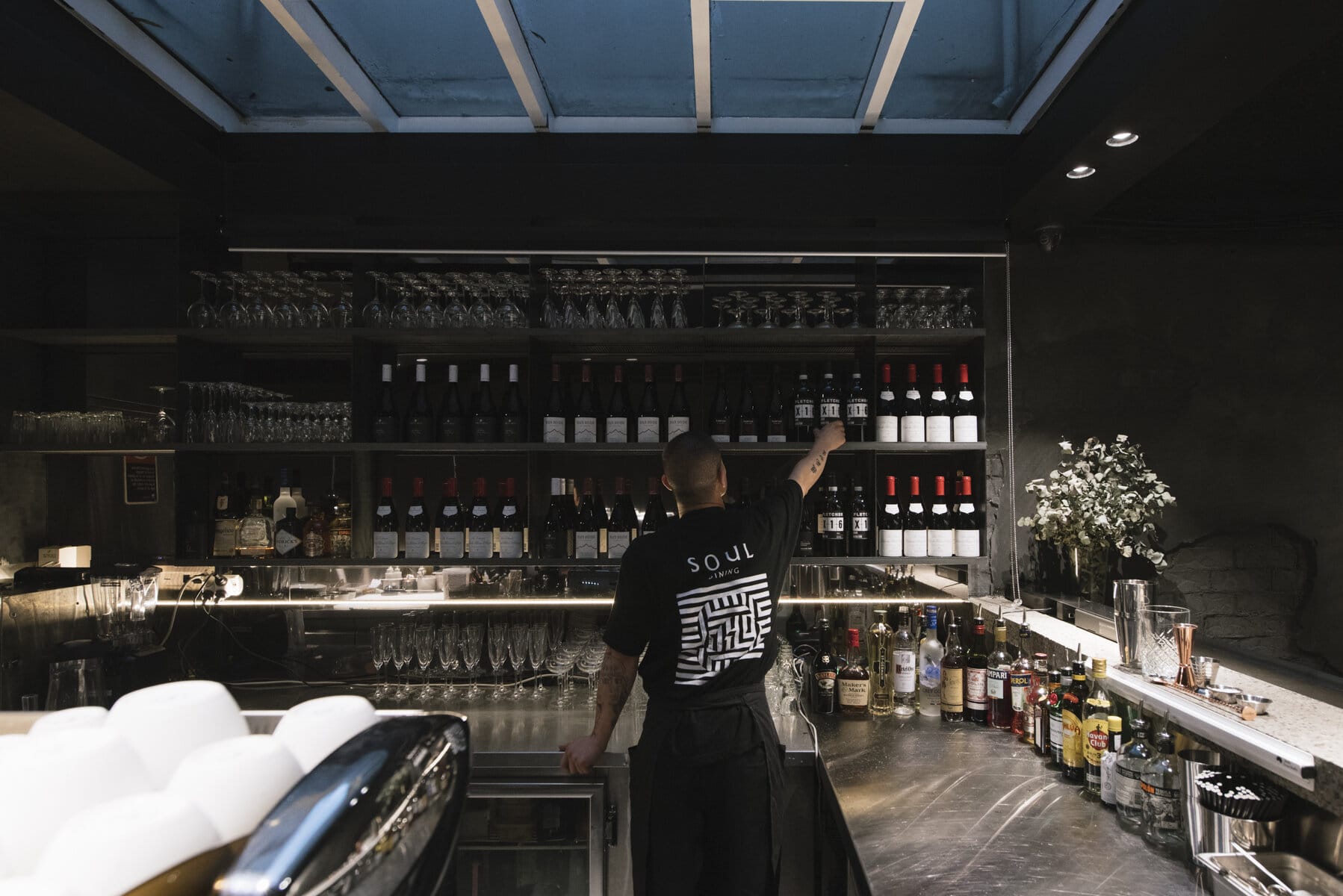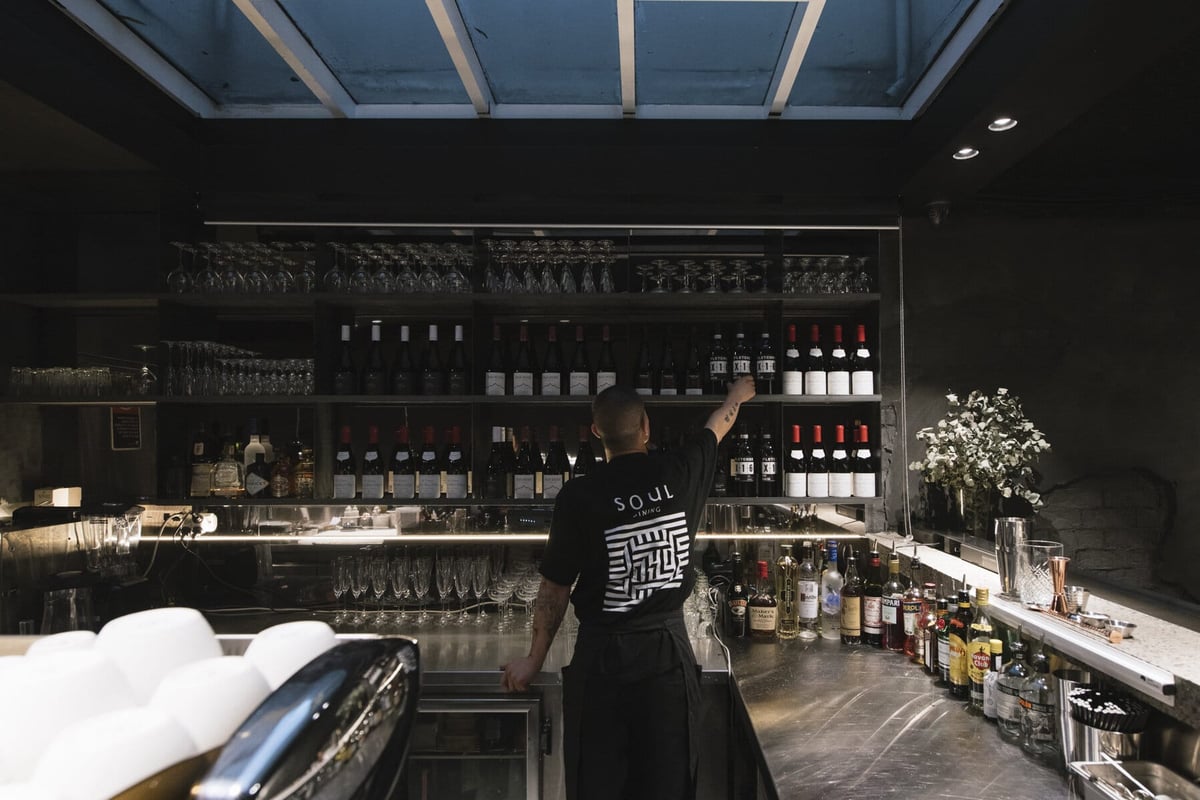 Best Dishes: Deviled Egg; Triple Cooked Octopus; Prawn Tteokbokki
Contemporary Korean is what you should expect when walking through SOUL Dining, a cosy restaurant on Devonshire street which is amongst the most popular Asian-fusion restaurants in Sydney. So popular, in fact, that the team only recently expanded to open a SOUL Deli – Sydney's first Korean deli nearby on Campbell Street. The restaurant is known for creative flourishes of Korean with Australian flavours and tastes, bringing in dishes like Korean bulgogi tartare, triple cooked grilled octopus with Korean fermented chilli sauce, and burrata with red kimchi dressing.
Address: 204 Devonshire St, Surry Hills
Contact: (02) 8593 4957
---
Lilymu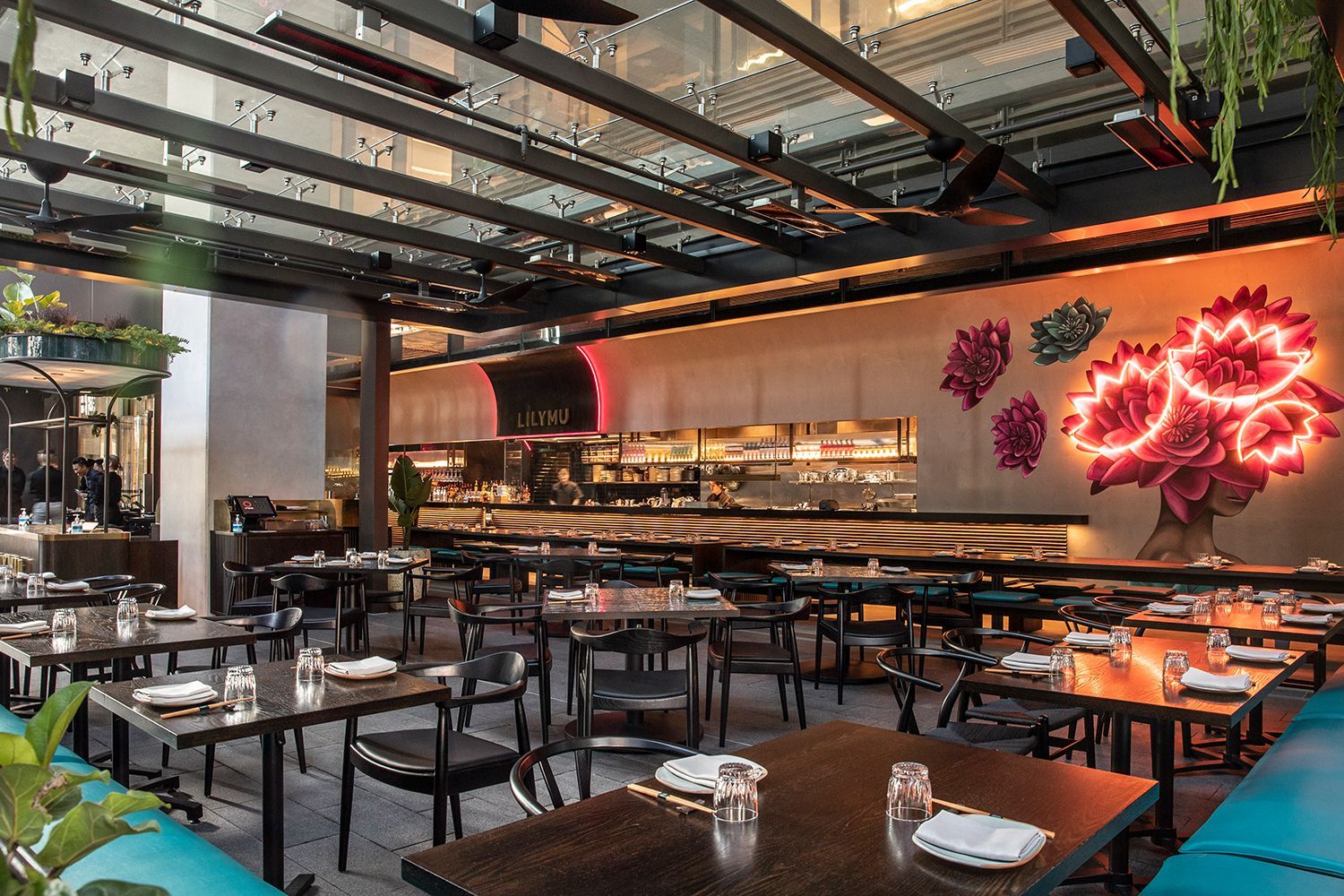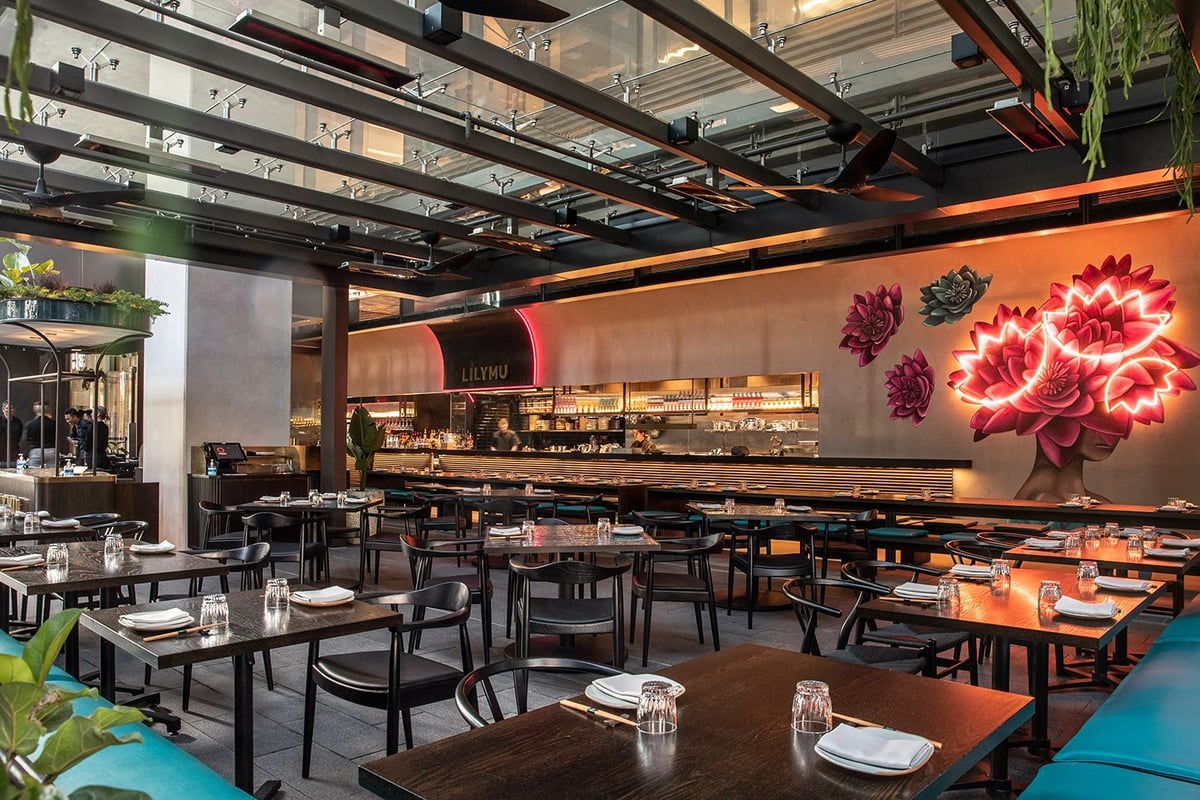 Best Dishes: 'Tom Yum' dumplings; Chicken larb sando; Beef cheek massaman
As the fresh-faced newcomer of this list, Parramatta's Lilymu has a lot to compete with. The first shot at "modern Asian" by the team behind Surry Hills Middle Eastern favourite Nour, is handled deftly by ex-Mr. Wong head chef Brendan Fong who has assembled a menu that fuses ideas from different regions throughout Asia. Expect tom yum dumplings on the menu, alongside a larb sandwich with Thai herbs, and beef curry with baby potatoes.
Address: 153 Macquarie St, Parramatta
Contact: (02) 7809 4952
---
Kid Kyoto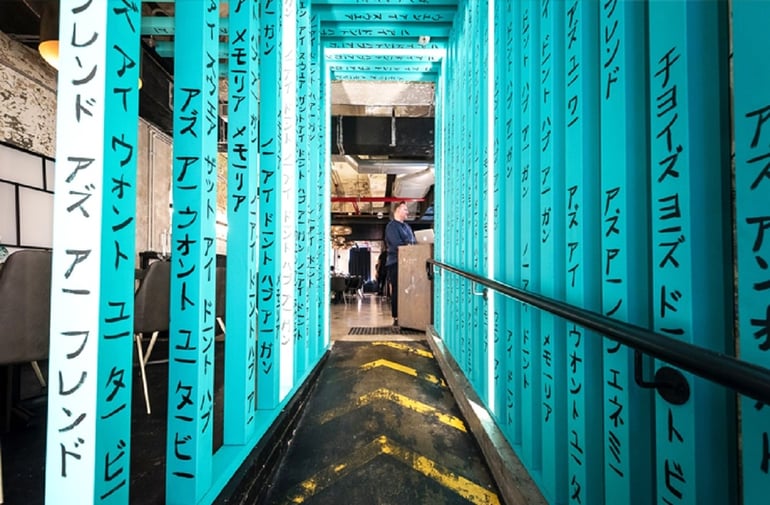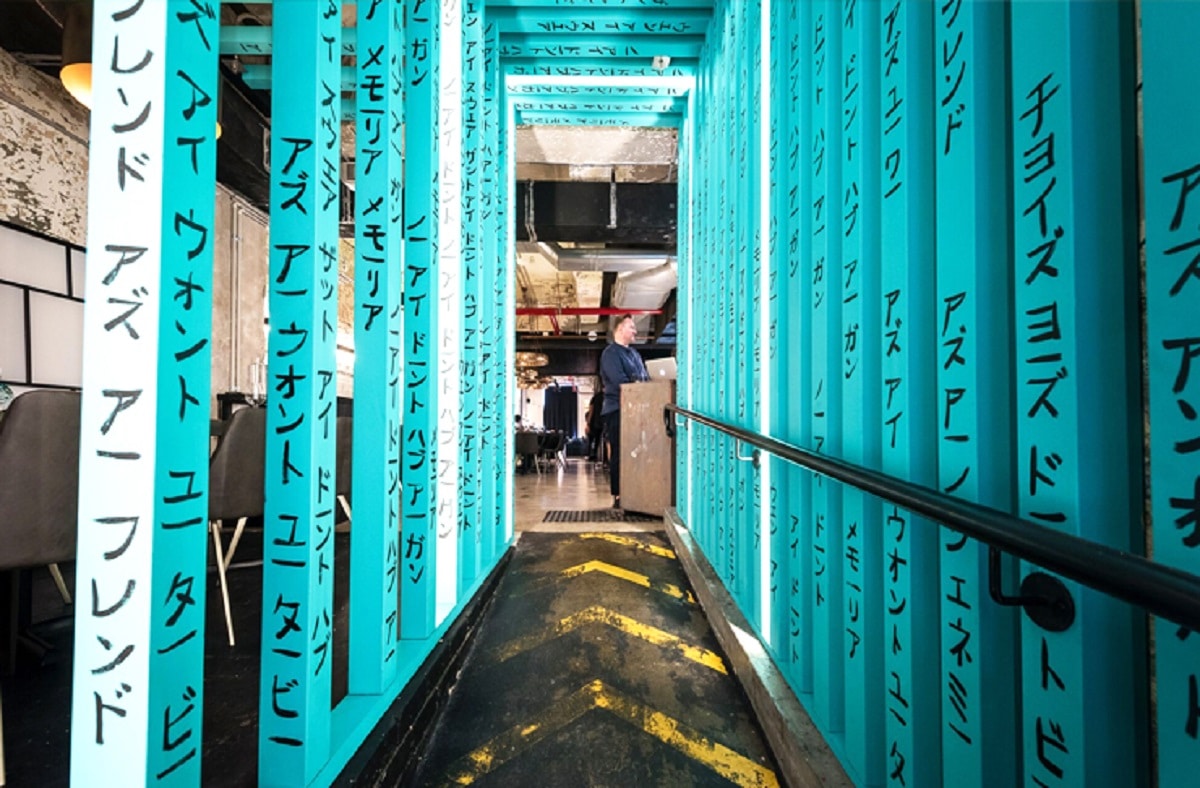 Best Dishes: Watermelon sashimi; Takoyaki croquettes; Pork hocks
Self-styled as "Sydney's rebellious Japanese izakaya", Kid Kyoto is a major play from the Sam Prince Hospitality Group, which is probably best known for South Asian eatery Indu and vibrant Mexican restaurant Mejico. Kid Kyoto is a vastly different vibe for the hospitality group, with a lot of interesting modern Japanese dishes like tomato ohitashi with rockmelon, pepperberry and whipped tofu, and pork hocks with green apple and teriyaki.
Address: 17-19 Bridge Street, entry, Bridge Ln, Sydney
Contact: (02) 9241 1991
---
China Lane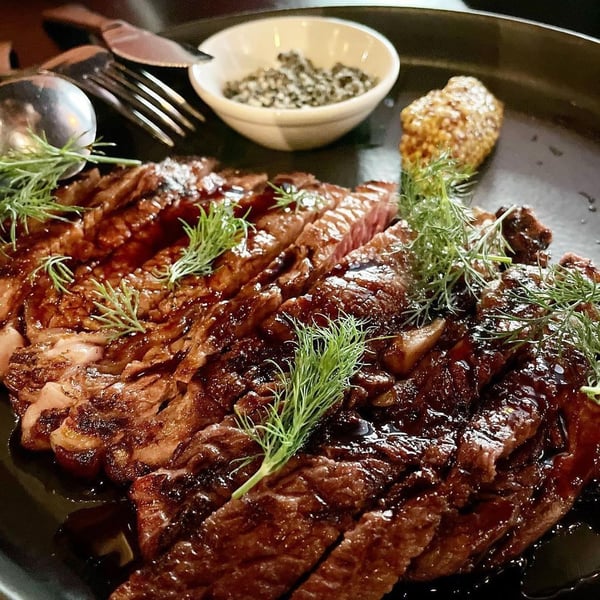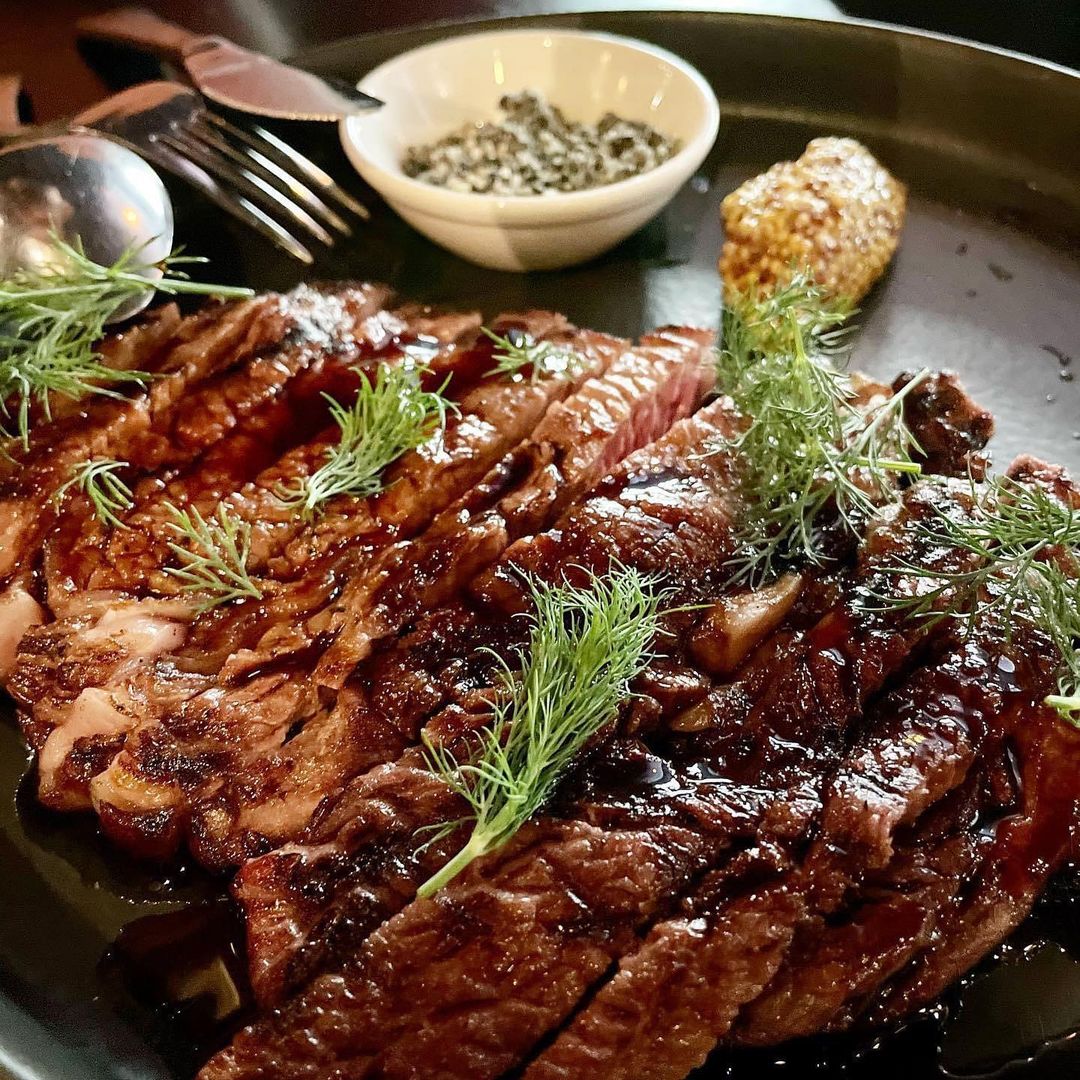 Best Dishes: Togarashi cuttlefish; Duck pancakes; Slow-grilled lamb skewers
As one of the most popular modern Asian restaurants in Sydney, China Lane is driven by a consistency of quality few peers can lay claim to. Located on Angel Place, the sleek space is brimming with the aromas and flavours of creative contemporary Asian that borrows ideas from a number of countries and fuses them together with style. Think wagyu massaman curry sitting on the same menu as togarashi cuttlefish, and wok-fried dry red curry swimming on the same table as Sichuan chilli chicken wings.
Address: 2 Angel Pl, Sydney
Contact: (02) 9231 3939
---
Hello Auntie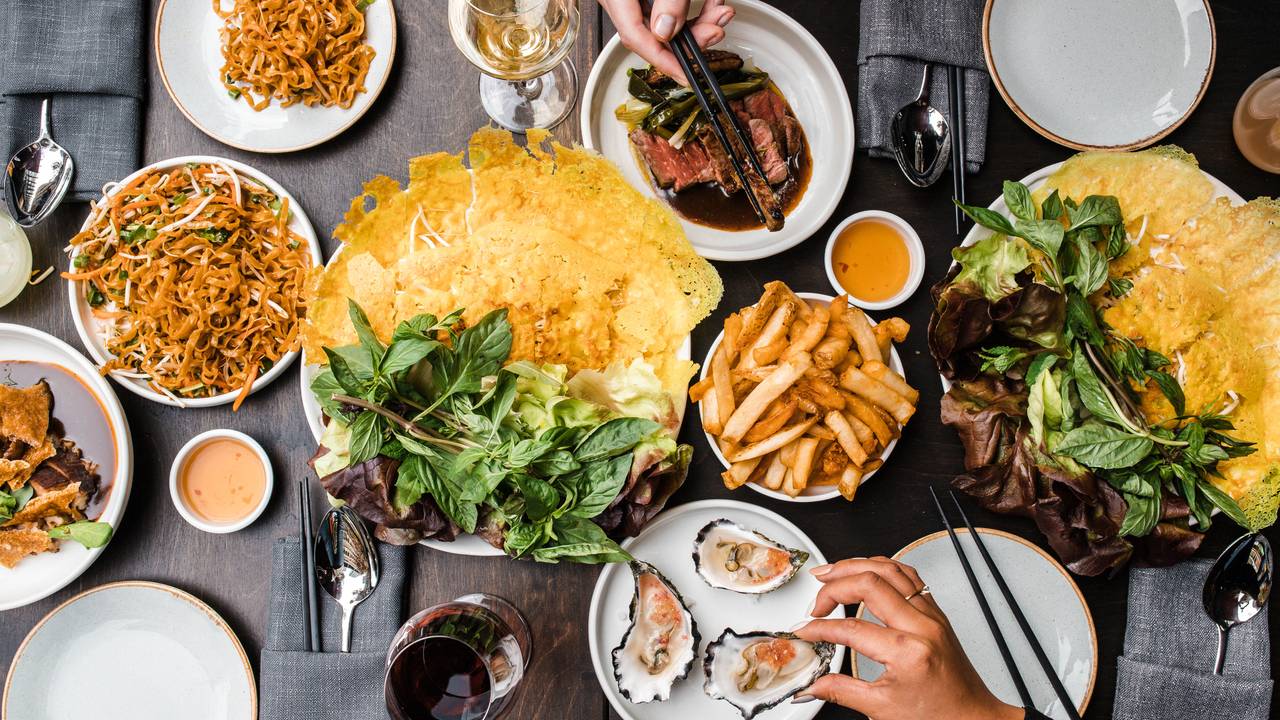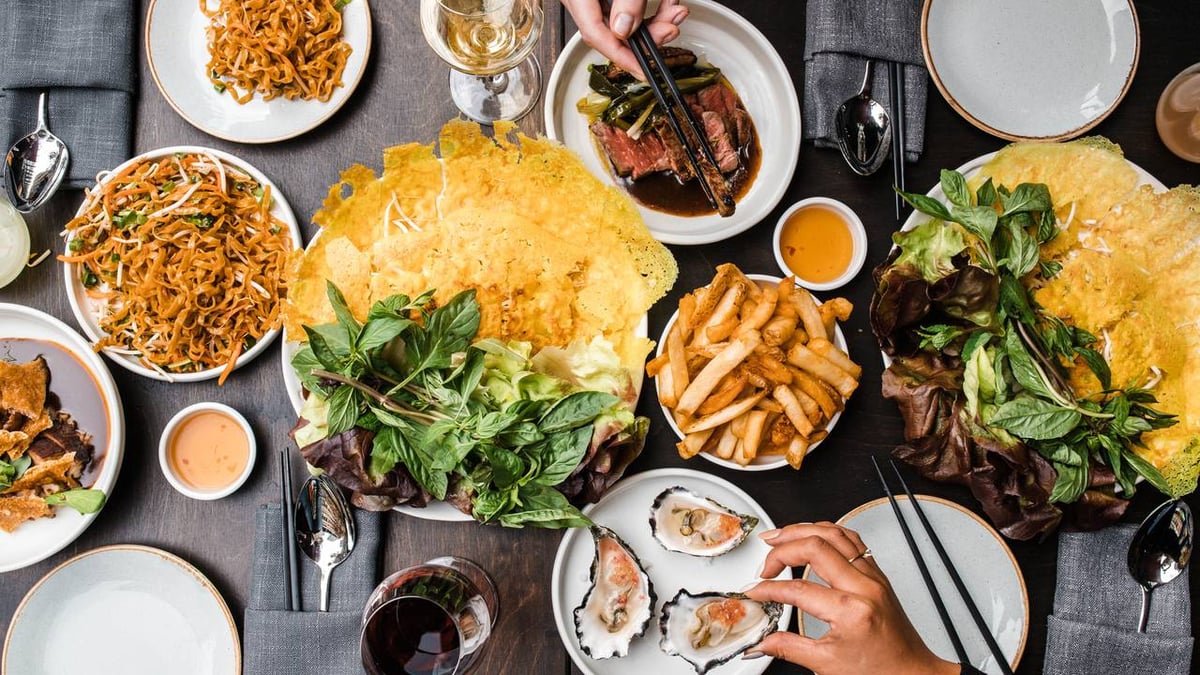 Best Dishes: Ga Chien Vi Pho; Banh Xeo with prawn
Variously referred to as a 'modern', 'fusion', or 'creative' Vietnamese eatery, whatever your choice of descriptor there's no denying that Hello Auntie is a great, group-friendly way to explore contemporary Southeast Asian flavours in a laidback setting. The emphasis is on the best produce Chef-Owner Cuong Nguyen can find – largely sourced from up and down Australia's east coast – prepared with an approach that's equal parts tradition and modernity. For voracious diners, the mi xao nam (akin to a quasi-Vietnamese mushroom pasta) and burrata with pandan oil are popular crowdpleasers.
Address: 278 Illawarra Road, Marrickville
Contact: (02) 8068 8200
---
Kao Kao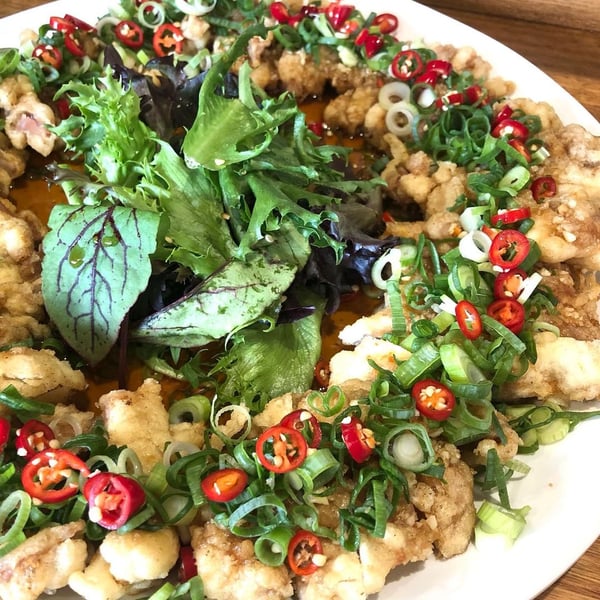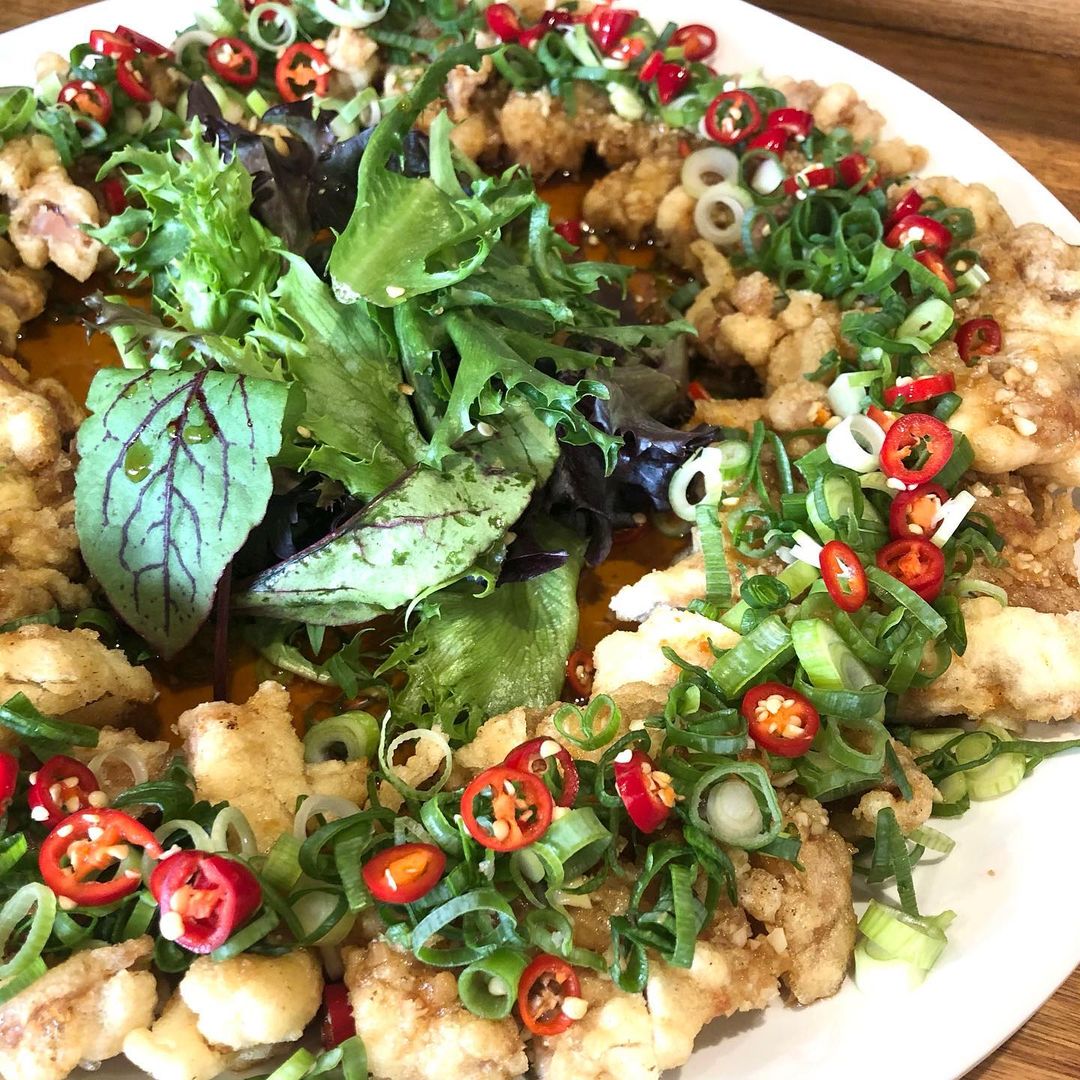 Japanese and Chinese dishes are given a noticeable Korean twist at Darling Square's Kao Kao, which opened in 2020 as a second venue to the original Liverpool Street location (which is re-locating at some point this year). For over a decade now, the kitchen and concept have been beloved amongst lovers of all three cuisines, mish-mashed in dishes like deep-fried sweet and sour pork, garlic chilli chicken, and stir-fried seafood black bean noodles.
Address: Shop 13a/2/86 Hay St, Haymarket
Contact: 0424 844 616
---
Did you find this list helpful? Check out some of our other Sydney dining content.