Spanning 30 thousand square kilometres, the world famous Hunter Valley Region of the New South Wales' central coast hosts over 150 wineries and just as many exquisite restaurants & estates. You'll be greeted by dozens of kangaroos each morning as you gaze out onto sweeping landscapes full of rich colours and scored by a peaceful silence. Be it a cheeky wine weekend or a week-long disconnect, the Hunter Valley is sure to breathe a breath of revitalising fresh air back into your lungs. With that in mind, here's Boss Hunting's weekend guide to the Hunter Valley.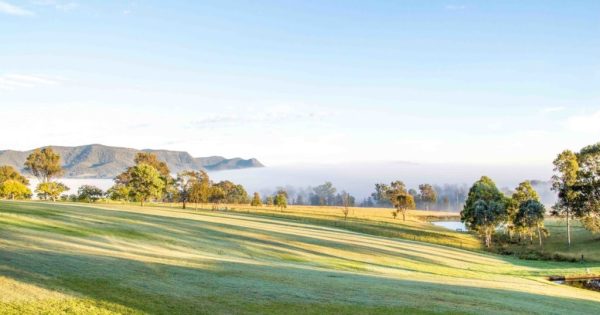 At A Glance
Best time to go: Anytime, really. Autumn (late March to late May) & Spring (September to November) are perfect for mild temperatures and prime weather.
How to get there: Just over 2 hours on the M1 north of Sydney.
---
---
Digs
The nature of the accommodation struggle in the Hunter Valley is overwhelming, we realise. As it's not your typical city bound destination, here, each establishment offers their own twist on the rustic, provincial style estate template. You'll also be saturated with guest house options and Airbnb's. We've thrown together a very short selection from each budget category to give you a boost before you dive head first into huge online lists of hundreds of digs in the region.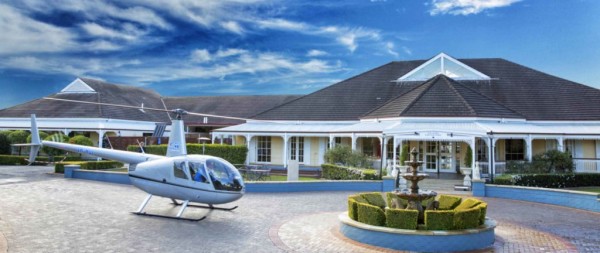 Luxury – voco Kirkton Park
The voco Kirkton Park is a low-key, meticulously appointed boutique country estate that makes you feel like you're a guest at a rich uncle's rustic vineyard, rather than a crammed inner city hotel. The refined luxury is accentuated by a combination of soothing blue and white colours enclosed by tiered waterfalls and beautiful rose gardens. Your one-stop shop for destination weddings and romantic weekends away. The 'Signature Suite' is as incredible as it sounds. Check out our complete hotel review for more.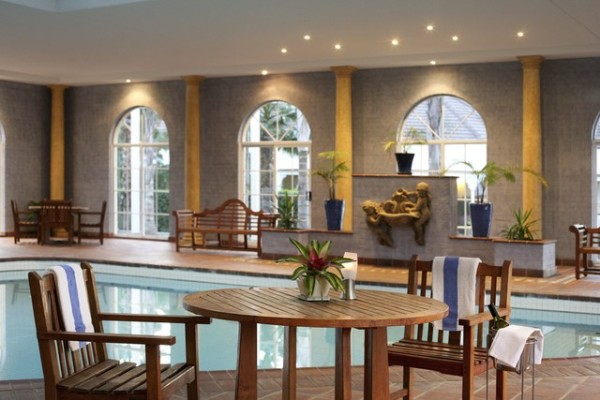 Whispering Brook
Drive 15 minutes west of Pokolbin, the hub of the Hunter Valley, and you'll come to Broke, tucked away in the hills of the valley rim. Whispering Brook's cellar door is one of the standouts in the region, and their vineyard's unique combination of terra rossa and sandy loam soils are ideal for Shiraz and Semillon grape varieties respectively.
---
---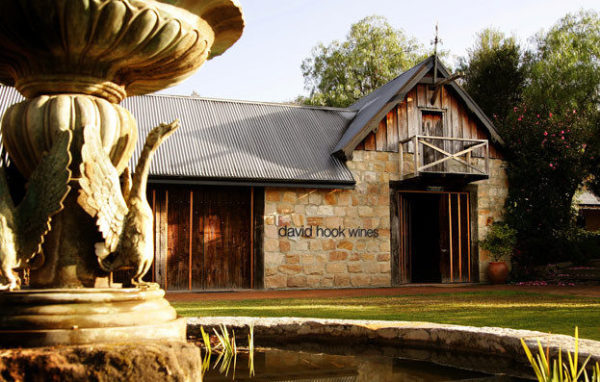 David Hook Wines
The provincial sandstone cellar door enclosed by a quaint courtyard is one of the prime picks for low-key vineyard experiences. Here is a great spot to try the classics of the Hunter, including Semillon, Chardonnay and Shiraz, while also dabbling in a few emerging varieties for the region including Pinot Grigio and Barbera.
Play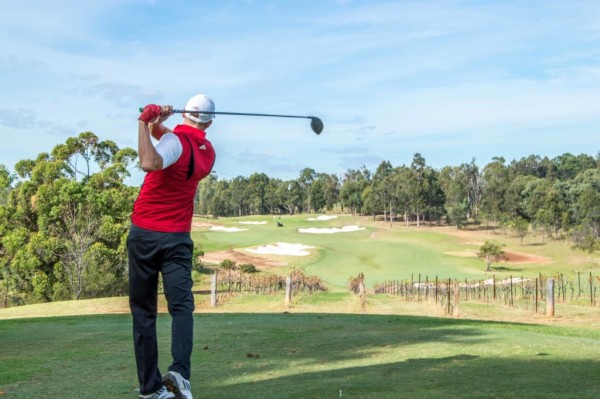 LuxGolf
If you've ever wanted to have a hit at one of the country's most exclusive private courses, LuxGolf is your answer. Travis and his team have access to the Hunter's two most sought-after championship resort courses, including Cypress Lakes and The Vintage. This golden ticket also comes with private Porsche transfers, a personal game day kit and the use of premium Callaway graphite or steel clubs.
There's no better way to start your Saturday morning with a tee off over rows of amber coloured vines surrounded by curious wildlife. LuxGolf offers a 'Nine & Vines' tour which includes an overnight villa experience of indulgence, unparalleled in wine, exquisite food and least of all, the country's two most picturesque courses to enjoy a hit with the boys.
Slattery Helicopter Tours
There's no argument here, you've never truly seen the beauty of something until you've seen it from the air. The same rings true for the Hunter Valley. Jay and his crew at Slattery Helicopter tours offer everything from $60 short and sweet scenic flights to full on day charters. If you're strategic enough and plan in advance, you can even have the heli land right outside voco Kirkton Park and take you to pretty much any hotspot in the valley. Working up a little wine buzz hopping between vineyards in a helicopter is something you have to experience for yourself.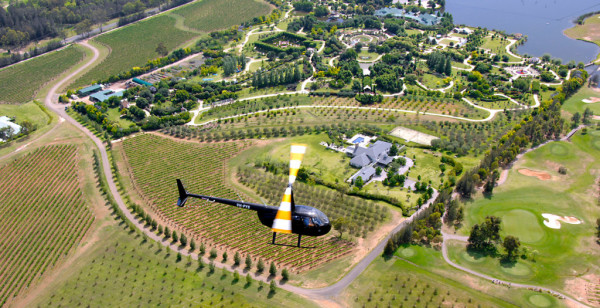 On their website you'll find every type of package you can think of, from brunch transfers to brewery tours, or simply give Jay a call to see how a helicopter can fit around your weekend in the Hunter.
---
---
Sunrise Hot Air Ballooning
If the roar of a helicopter isn't quite your thing, or you're after a more tranquil form of waking up, a sunrise hot air balloon ride above the valley is definitely the option for you. As the crisp valley air slices through your clothes, and the warmth of the sun finally breaks the horizon, imagine slowly rising above the fog line and seeing half a dozen other balloons resting on the cloud around you. After soaring to over 2000 ft. in a silent suspension above the valley, you'll come back to solid ground before enjoying a champagne breakfast at Peterson House. Packages start from $270 AUD per person.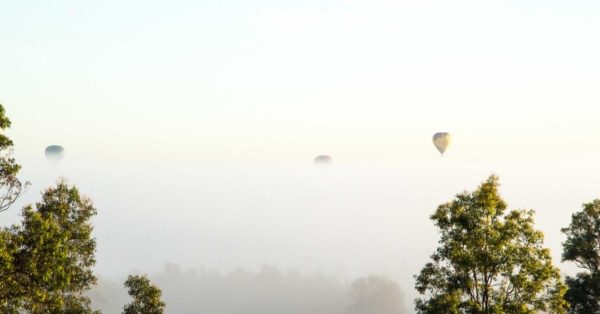 Festivals & Gigs
Hunter Valley Food & Wine Festival
This one seems pretty self explanatory, but yes, even the Hunter Valley has its own food and wine festival. Running through May & June, the festival showcases the best in winemaking masterclasses, gourmet dining experiences and hands-on cooking classes complemented with cosy evenings by the fire. During this time you'll find a plethora of accommodation deals and promotions.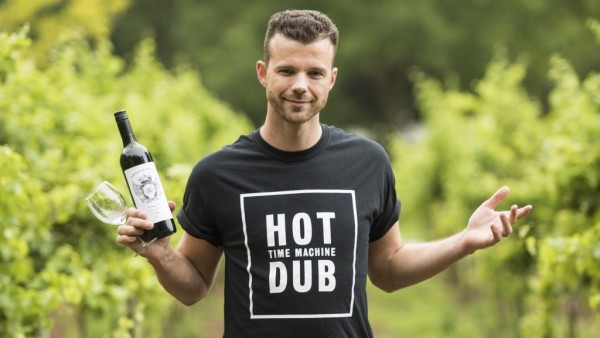 Hot Dub Wine Machine
The extremely popular throw-back through the eras music festival, Hot Tub Time Machine, has a vino centric brother. Over a selection of weekends in March and April each year, scattered at varying vineyards across the valley, you'll be able to mix your favourite chardonnays with your all time classic tunes. Think a family picnic with booze and tunes meets festival vibes. You have no reason not to time your weekend in the Valley with this boutique day party.
Concerts
We'd be surprised if there wasn't a Bruce Springsteen of Fleetwood Mac concert going down on the weekend you're looking to head up to the Hunter. It seems to be an all too often recurring theme, so keep your eyes peeled for some big names performing up there if you're keen to plan your trip around it. Bear in mind that this often means impromptu weekends are costly and hard to lock down, as these concerts drink the valley dry of accommodation, as well as wine.