Australia really can't get enough of the flavours of France – an undying love echoed by the best French restaurants in Sydney. Bistros are commonplace in the harbour city, and most are held in such reverence that they are considered defining moments of Sydney hospitality. These are often the first on a list of recommendations for overwhelmed visitors looking to make the right choice.
Many of the restaurants below are seen as most appropriate for dates or special occasions, but truth be told, they are great any time of the week. Entertaining clients? You choose a French restaurant. Long work lunches? You choose a French restaurant. Just want to remind yourself how damn good eating out in Sydney can be? You eat at a French restaurant, no questions.
Take note of the finest French restaurants Sydney has to offer by scrolling through this list, which will take you through timeless favourites like Restaurant Hubert, Bistro Rex, and Bistro Moncur. If you end up drooling on your keyboard, apologies in advance.
---
---
Our Favourite French Restaurants In Sydney
---
Restaurant Hubert
You simply haven't done Sydney dining properly if you've never wandered down that lavish staircase and blanketed yourself in the old-world glitz and glamour of Restaurant Hubert. Nodding heavily to the post-war French bistros that are dotted all through Paris, Restaurant Hubert stands as a reference point for Sydney hospitality. The venue is from the same team behind stalwarts like Alberto's and Shady Pines, gleaming with a similar world-renown thanks for its jazzy atmosphere and dishes like classic chicken fricassée served with a rich bread sauce, the dependable steak du Jour, and the unfailing prime beef wagyu tartare. Bring your appetite and a sense of romance, because all these years later Restaurant Hubert is still unlike anything Sydney's veracious dining scene has ever seen.
A top tip for casual diners would be to skip the dining room all together and head straight for the adjoining Bar Pincer, where classic cocktails go down well with the signature Normandy burger – a brioche bun with 1 grilled dry aged beef patty, melted gruyere cheese, a house-made tangy sauce, with frites and a pickle on the side.
Address: 15 Bligh St, Sydney
Contact: (02) 9232 0881
---
Chez Maurice Et Linda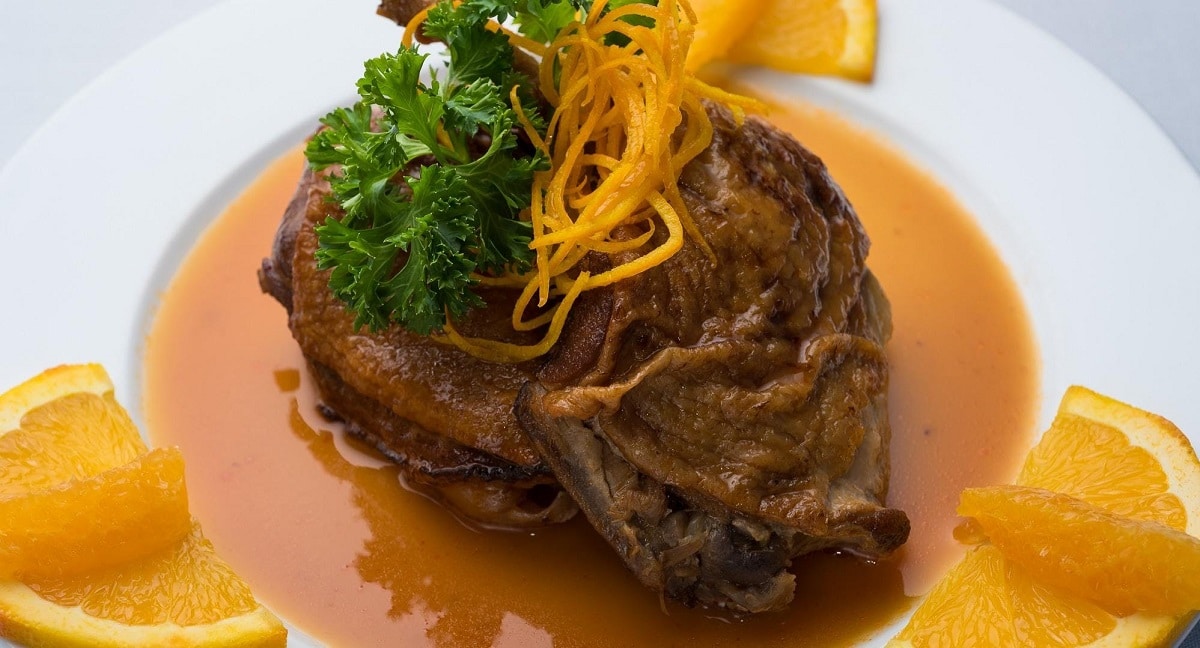 Not too many people seem to know about this Balgowlah icon, so consider Chez Maurice et Linda somewhat of a well-kept secret. Those who do know it are fiercely loyal to the icon of French classicism, which focuses on classics done exceptionally well. Start a French feast at Chez Maurice with some of that deep fried camembert served with raspberry sauce, a few of those snails with garlic butter, and the scallops in mornay sauce baked with cheese. You could almost get away with skipping mains entirely, but be sure to save stomach space for that black pepper steak, or the signature braised duck in orange and Grand Marnier sauce.
Address: 292 Sydney Rd, Balgowlah
Contact: (02) 9949 4155
Felix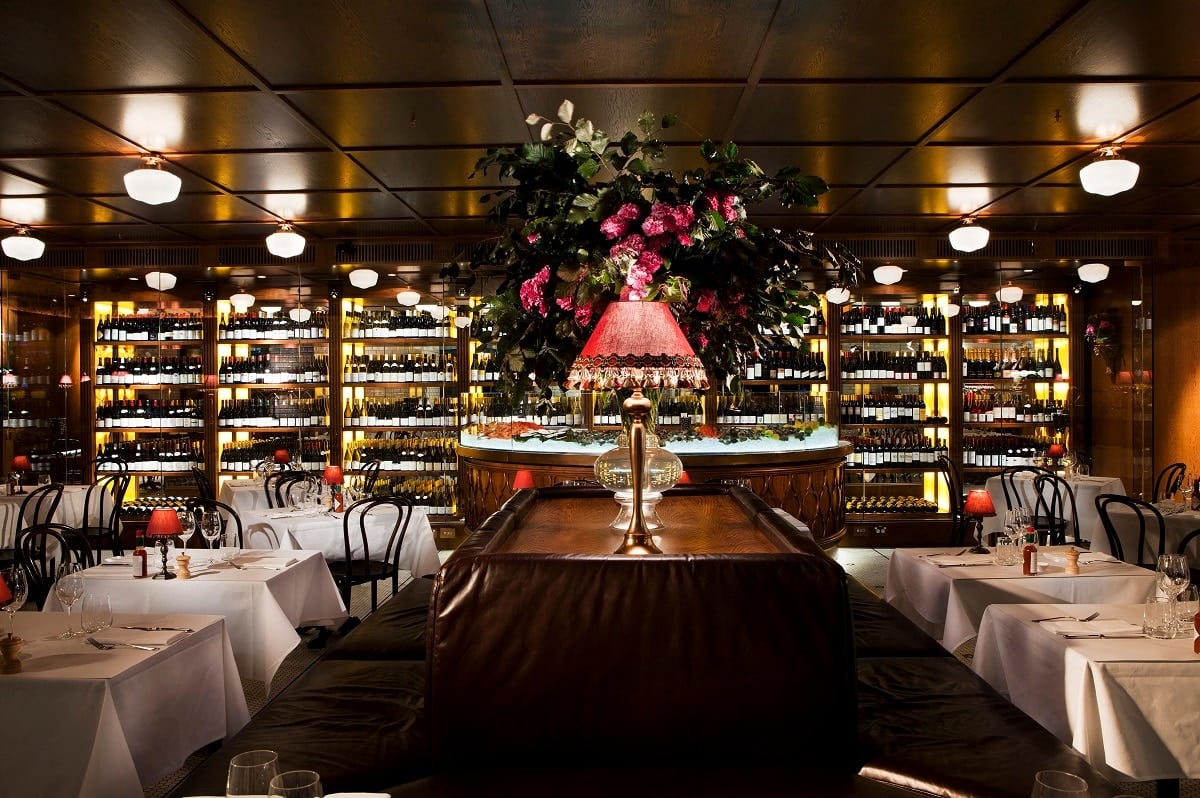 Merivale have hit the nail on the head with Felix, adding a dominant modern French restaurant to their stable of flavours. From the dedicated fresh seafood bar, to the seemingly endless glowing shelves packed with wine bottles, just walking into the venue and basking in its magnifique ambiance is enough to tell you that you've found one of the best French restaurants in Sydney. That much is obvious even before you sit down to a feast, built with côte de boeuf, caviar, twice-baked Gruyère soufflé, and – if you're splashing that night – whole rock lobster. Follow that up with a visit next door to Felix's sister venue, a Parisian influenced cocktail bar simply named Little Felix.
Address: 2 Ash St, Sydney
Contact: (02) 9114 7303
---
---
---
L'Heritage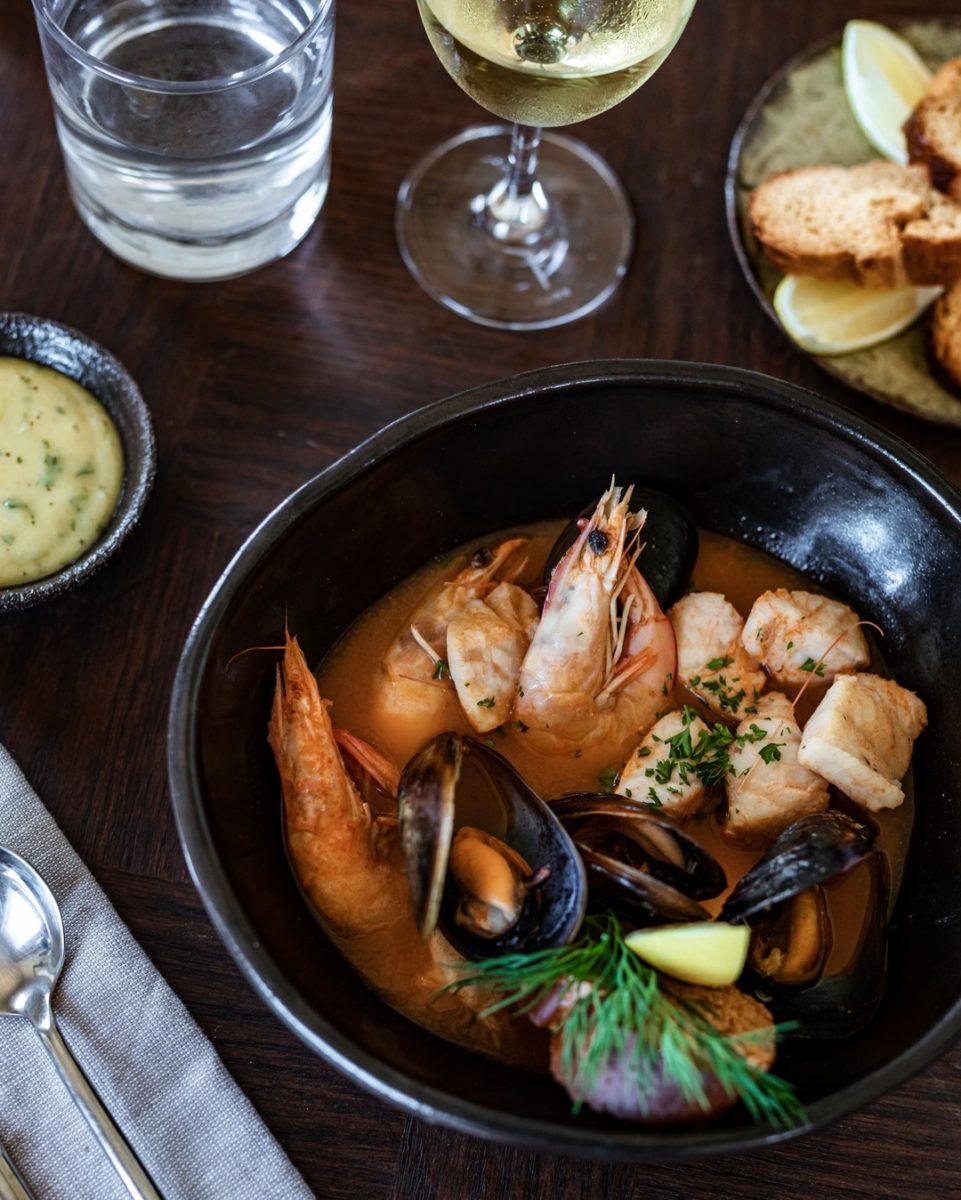 L'Heritage may be new, but this cosy harbourside French restaurant is putting up some strong competition for Sydney's favourite French restaurant. A heritage 1980s Army Drill Hall in Mosman's Chowder Bay has been zhuzhed into an intimate restaurant that couldn't be more perfect for a special occasion or date night. That French flair spills over to the classically-minded food on offer, paired with beautiful French wines and dishes like a signature bouillabaisse loaded with mussels, prawns, salmon, pink ling, potatoes, croutons and a defining saffron aioli, or a crispy skin duck breast rose with Paris mash, roasted carrots, and orange duck jus.
Address: 7b Chowder Bay Rd, Mosman
Contact: (02) 9968 1658
---
Bistro Moncur
Is there a French restaurant in Sydney as reliable as Bistro Moncur? Bistro Rex comes close, and might even beat the dining institution on occasion, but there's a strong case for this Woollahra staple being the best French restaurant Sydney has ever witnessed. Since first opening in 1993, the bright, charismatic dining room has been heaving with heavy, more indulgent French flavours, blended with a wider European influence spanning dishes like potato & ricotta gnocchi, saffron crab omelette, and tuna tartare. It's somewhere you'll want to return to so you can try the entire menu, but you'd be forgiven for always ordering the faultless prime fillet steak served with steak béarnaise. Perfection guaranteed.
Address: 116A Queen St, Woollahra
Contact: (02) 9327 9713
---
Le Bouchon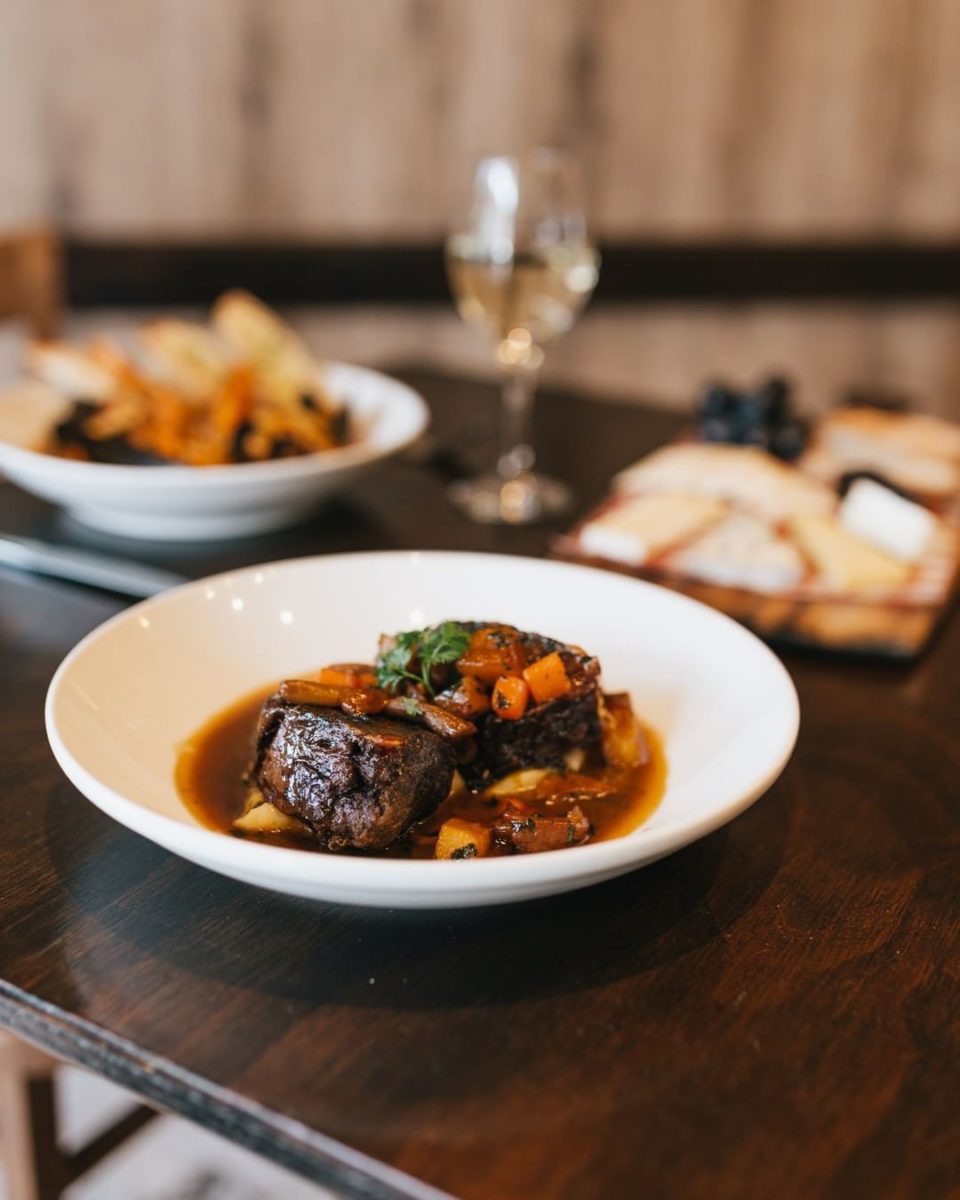 Crows Nest has long been known for its collection of Sydney's best-kept secrets, with the Lower North Shore suburb rich with some of the city's best ramen, Turkish, and Japanese restaurants. Add classic provincial French to that list, with Le Bouchon (that does BYO Monday to Thursday!) easily one of the finest choices for Francophiles craving regional dishes leaning more towards lyonnaise flavours. The standard French bouchon classics are perfected here, with stand outs including starters like snails with garlic, parsley, and butter, and steak tartare, flowing on through to mains like a casserole of confit duck with Toulouse sausage, pork belly, and beans, as well as slow cooked pork belly with lentils du puy and pork sauce. Lyon has never had a better embassy in Sydney than this gorgeous restaurant.
Address: 104 Willoughby Rd, Crows Nest
Contact: (02) 9966 0906
---
Bistrot 916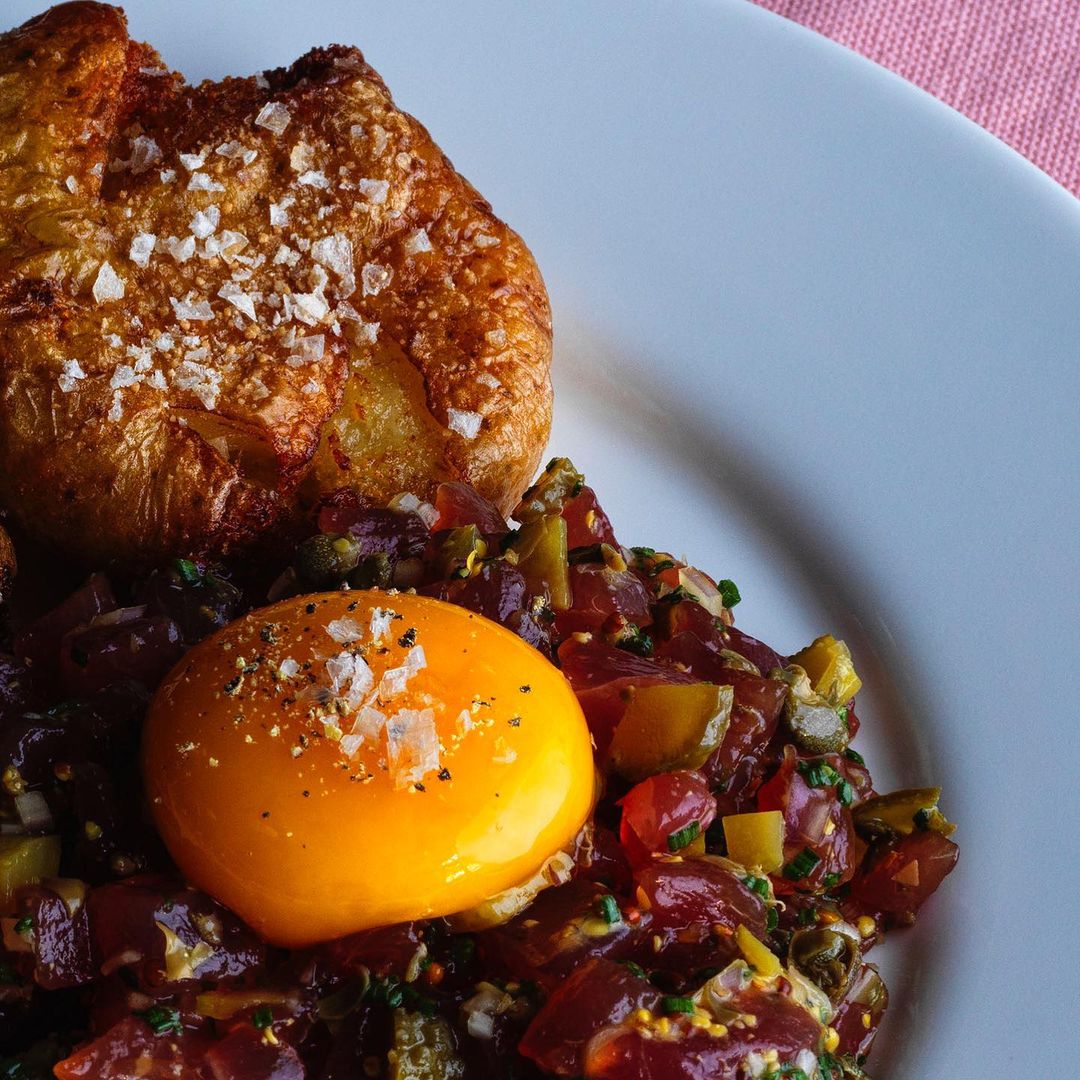 Bistrot 916 is one of the hottest new restaurant openings of 2021, and that's no surprise considering the superstar team behind it. Helmed by Head Chef Dan Pepperell, the unfailing culinary mastermind of 10 William Street and Restaurant Hubert fame, Bistrot 916 is a smooth slide on over to the more coastal dishes of classic French cooking. While you'll still get those lamb brains (with smoked eel mayonnaise) and plates of garlicky escargot on the table, what you'll really want to do here is prime your palate for a seafood medley of South American influenced scallop ceviche, tuna tartare with beef fat fried potatoes, and lobster frites.
Address: 22 Challis Ave, Elizabeth Bay
Contact: (02) 9167 6667
---
---
---
Bistro Rex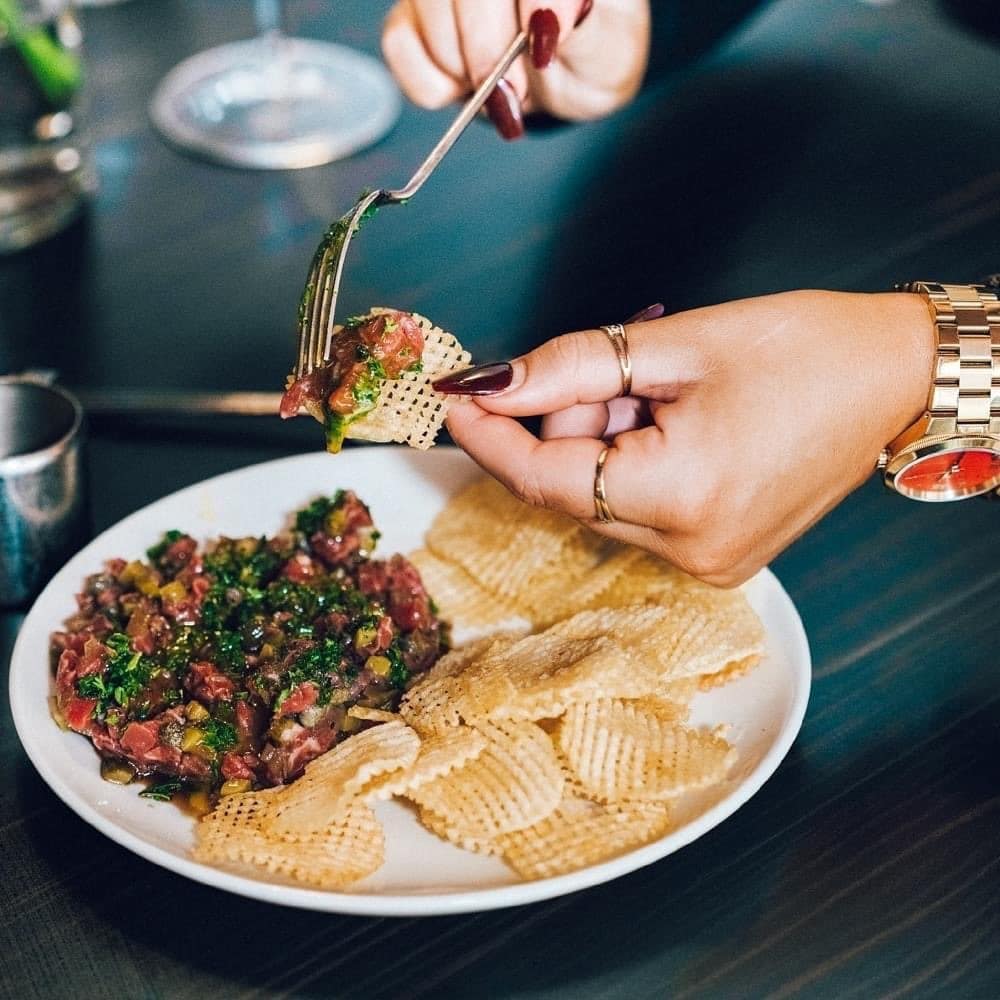 Here's another legend that should be at the top of your list when searching for Sydney's finest French. Bistro Rex is one of the most reliable restaurants in Sydney, constantly and rightfully showered with praise from discerning diners – many whom can't bear to stray from the go-to dish = a simple 220g steak frites with Café de Paris. And look, it's perfectly understandable to take a habit-forming approach to dining at Bistro Rex, but you'd be missing out if you didn't explore more from the kitchen's trim, beautifully executed menu. Some other standouts: a twice-baked cantal cheese soufflé, those beautiful lobster mac & cheese spring rolls, and the Spanish influenced grilled octopus wisely served with preserved lemon potato crisp and pill pill.
Address: 50 Macleay St, Potts Point
Contact: (02) 9332 2100
---
Macleay St Bistro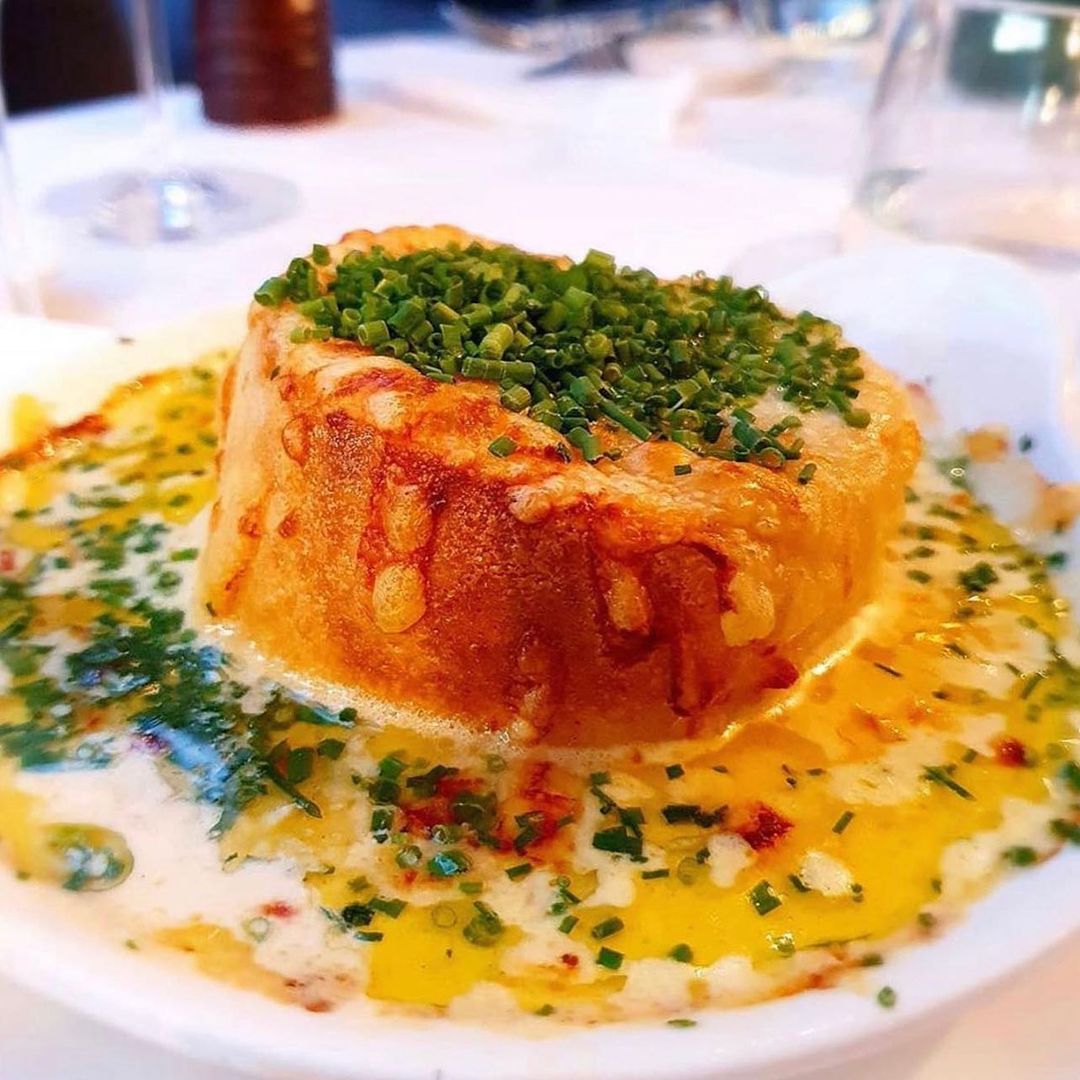 Bistro Rex isn't the only Potts Pott French restaurant that sits deep in the hearts of Sydney's Francophile diners. Macleay St Bistro is another eatery with a lot of staying power sitting behind it, serving up some fine French food that runs through some of the country's finest provinces. Start with the twice-baked French onion soufflé and soak up all that truffle butter, before diving into other favourites like the garlic prawns with a chilli bisque, and the show-stopping main of steak frites with baby rocket and green pear salad. Macleay St Bistro also serves up some of the best French desserts in Sydney, like a signature creme brûlée, and dark chocolate fondant with a white chocolate centre and raspberry sorbet.
Address: 73A Macleay St, Potts Point
Contact: (02) 9258 4891
---
LoLuk Bistro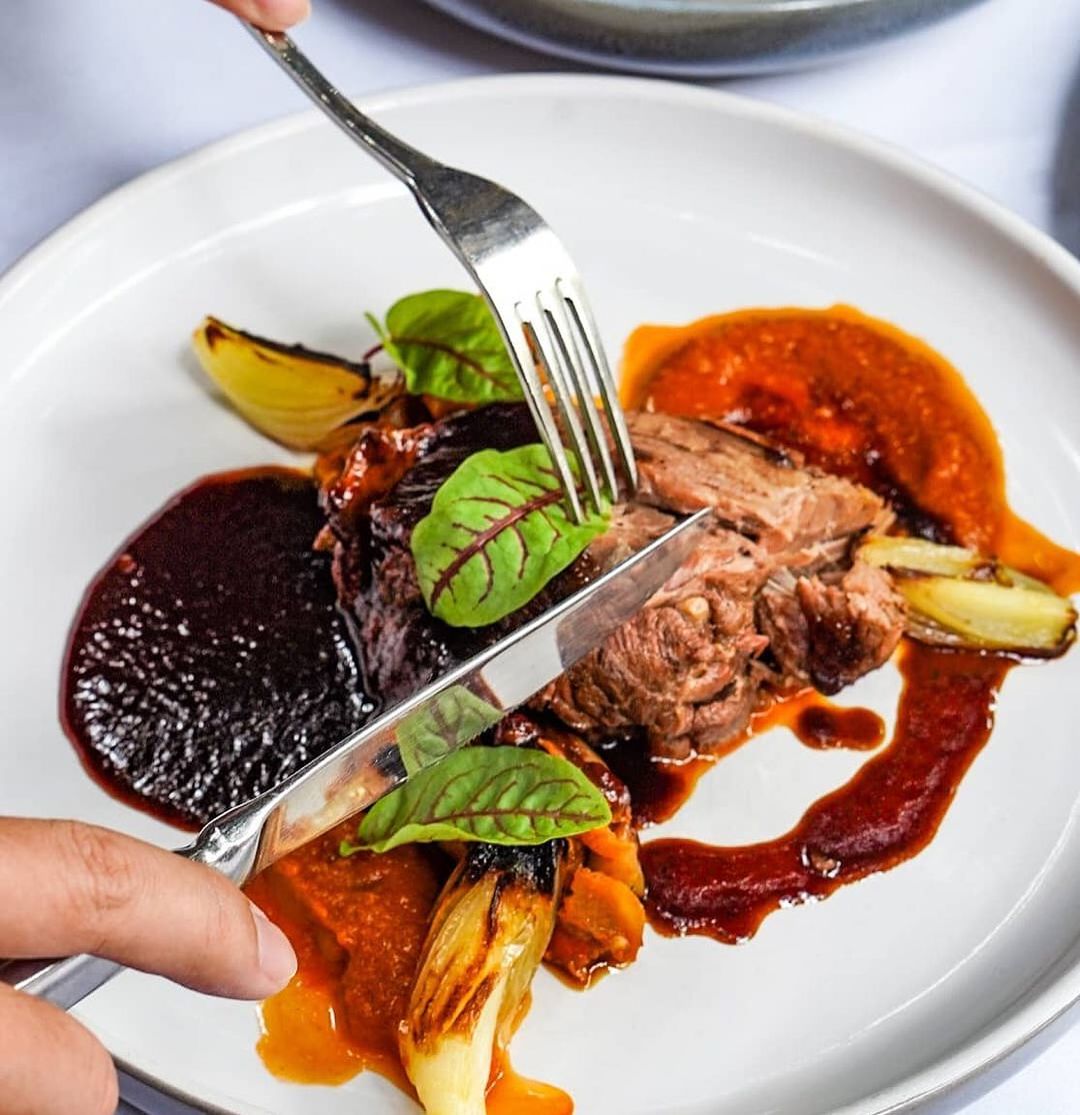 Surry Hills' LoLuk Bistro focuses on the South of France, proudly showcasing just how abundant and diverse that side of the country can be. As with pretty much all of the best French bistros in Sydney, you should expect classic techniques rather than modern twists, using Australian produce to deliver beautifully conceived dishes like a hand cut beef tartare simply served with rosemary straw chips, and the mighty 900g dry-aged T-bone served with triple cooked chips and béarnaise sauce. Head on over for dinner on your first LoLuk experience, but keep it in mind for brunch too – their French breakfast staples are some of the best in the area.

Every Tuesday and Wednesday, LoLuk throws a raclette party, where $49 per person nets you an all-you-can-eat menu of the famously creamy melted cheese as well as a charcuterie platter (of veggies) and profiteroles.
Address: 2/411 Bourke St, Surry Hills
Contact: (02) 7900 6251
---
Porcine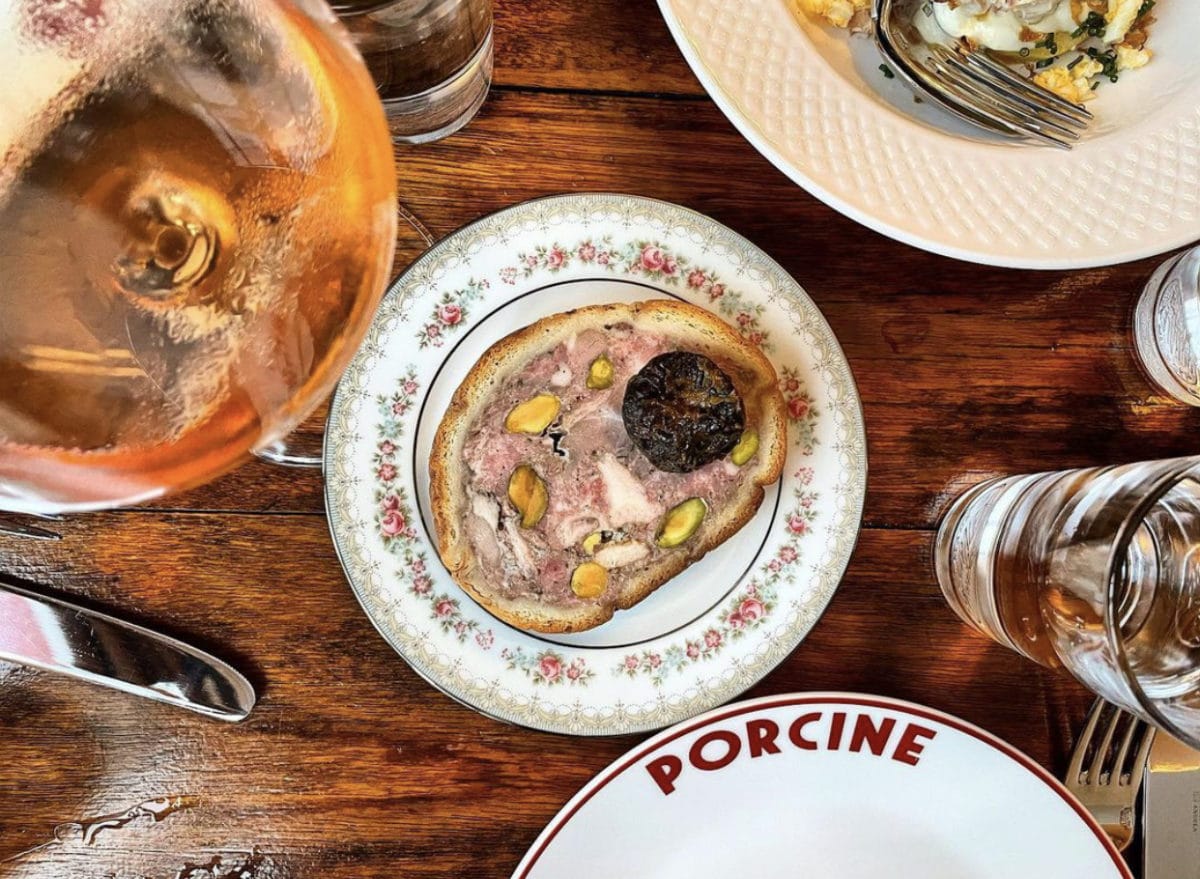 Another new French bistro that's already had a big impact on the dining scene in Sydney. In just a few short months, Porcine has become the talk of Paddington, keeping it very simple with elegant French staples using few ingredients. The faith in produce and technique maintains sharp and distinct flavours like the octopus served with a "bariguole" aioli, some smoked eel potato salad, and flathead grenobloise, nodding proudly to the southeastern French city of Grenoble, where the breezy French Alps gave birth to this distinctive brown butter sauce. You'll find Porcine above P&V Paddington, which is wholly appropriate seeing as the selection of wines here is just as deep and adventurous; although you may want to pop down, pick up a wine, and bring it back up with the $25 corkage fee.
Address: 268 Oxford St, Paddington
Contact: 0423 015 032
---
---
---
Gavroche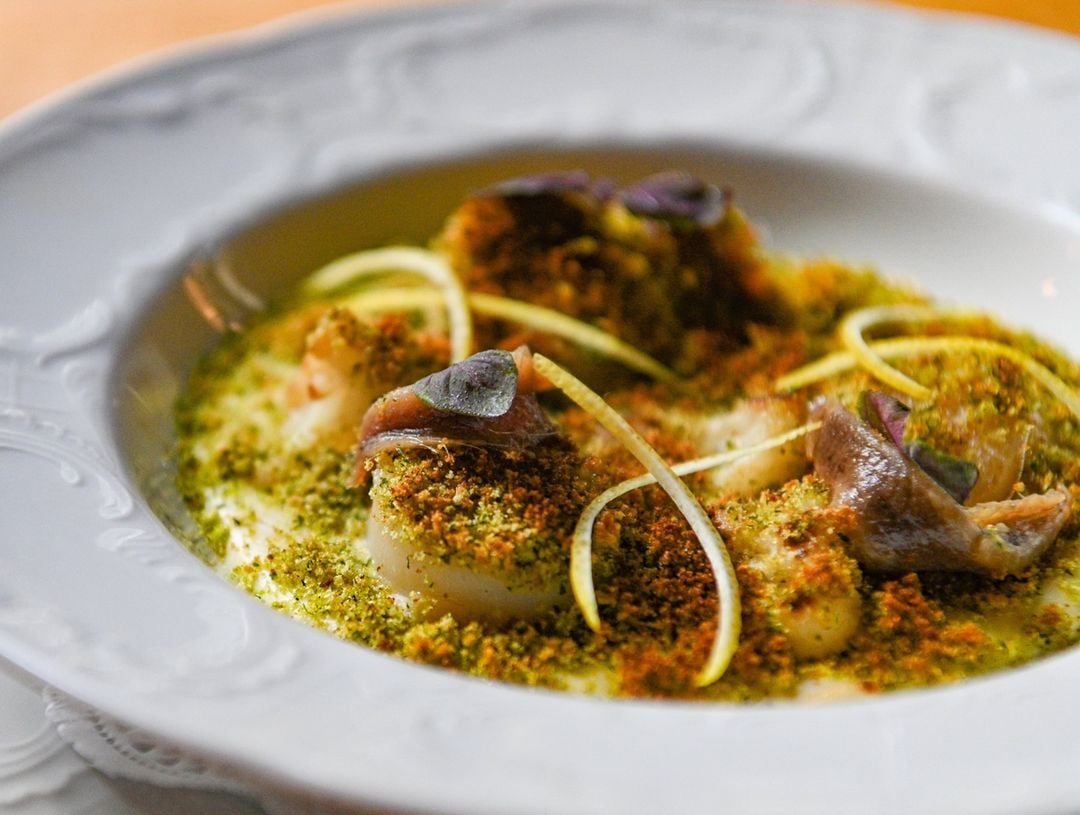 Gavroche is a love letter to the French bistro. Much like some of the more traditional restaurants on this list, it's a romantic perspective on the stubbornness of French food and a statement that the cuisine is best left untouched by modern tastes. Through that lens, Gavroche is being a bit ambitious, aiming to muscle through more established French restaurants by doing things that are really not that unique. But the normalcy is still incredibly likeable, maintaining the status quo with dishes like prawn ravioli served with lobster bisque and fish roe, the classic steak frites, and a lovely pork terrine with French lentil stew and horseradish.
Address: level 1/2-10 Kensington St, Chippendale
Contact: (02) 9281 6668
---
Bistro Papillon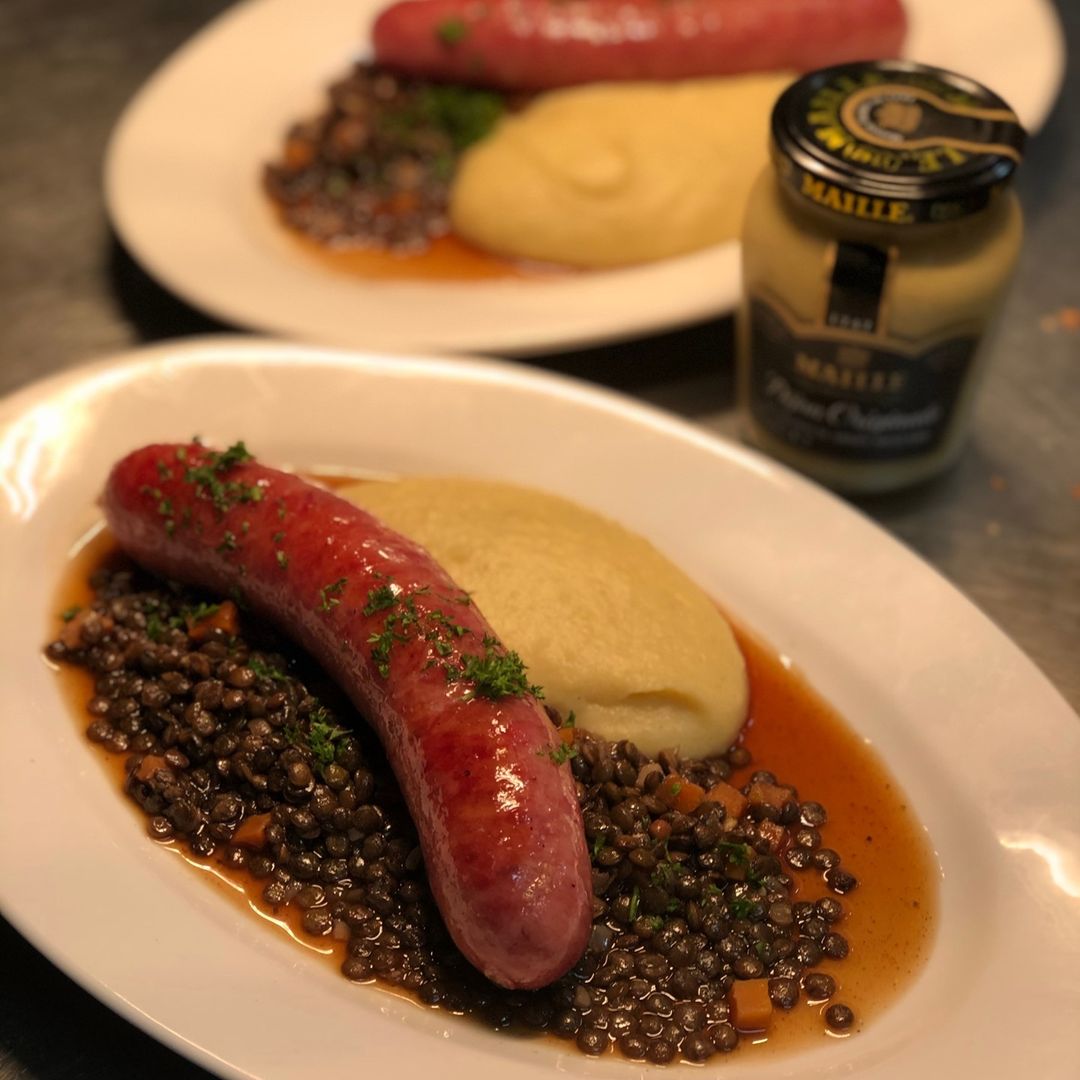 If you want to stick close to the CBD, head on over to Bistro Papillon on Clarence Street. Just make sure you leave any semblance of a diet at the entrance because you'll be loading up on cheese all night. If you want raclette, this is where you want to be. The famed French cheese is served hot and melted, with potatoes, Paris ham, coppa, bresaola, salami, and pickles. Your stomach may check out at that point, but you'll be doing your palate a disservice if you don't back the indulgence up with a bouillabaisse style seafood stew, flavoured with barramundi, mussels, prawns, fennel, potatoes, and French aioli croutons. If you like your French food full-blooded, Bistro Papillon is where you go.
Address: 98 Clarence St, Sydney
Contact: (02) 9262 2402
---
Bistro St Jacques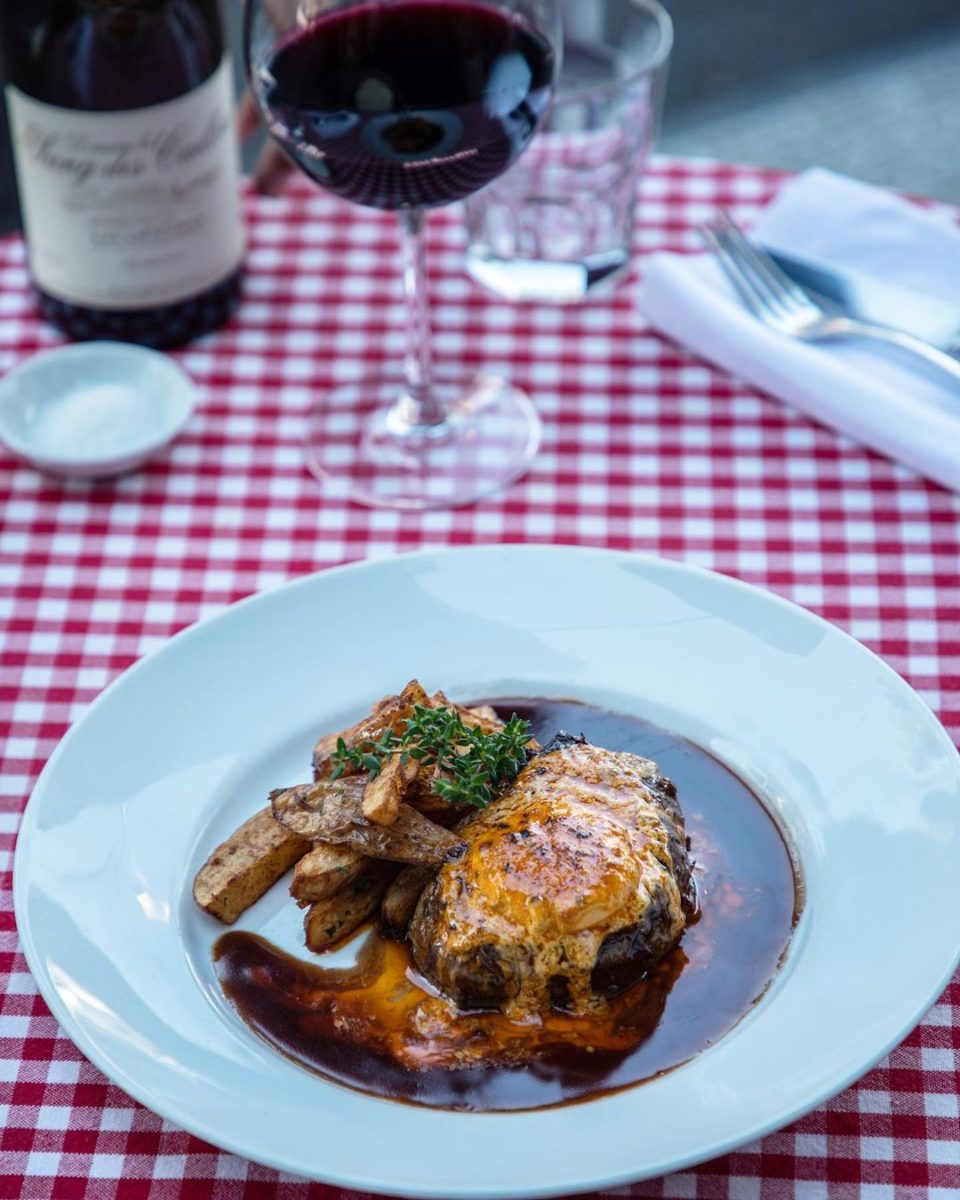 Yet another ode to the neighbourhood French bistro, this Redfern favourite is nothing if not obscenely consistent. Bistro St Jaques manage to stand apart from its peers by offering a very affordable vegan set menu. Although if you're stomach responds more to a carnivorous diet, you'll want to be getting your mouth all around that gorgeous red wine braised duck leg served with prunes and dark chocolate, or the 150g steak frites – a NSW eye fillet with house-made organic potato fries. Best French restaurant Sydney has ever seen? There's some stiff competition, of course, but Bistro St Jacques is definitely up there.
Address: 96 Pitt St, Redfern
Contact: 0478 705 704
---
Best French Restaurants Sydney Has To Offer – Frequently Asked Questions
What is the best French restaurant in Sydney?
Bistro Rex should always be at the top of your list when it comes to French restaurants in Sydney. Other top rated eateries include Bistro Moncur, Gavroche, Macleay St Bistro, and Bistro St Jacques.
What is the best French restaurant for a date in Sydney?
You can't go past the new L'Heritage for a date, which looks over Chowder Bay, building an intimate, romantic atmosphere.
---
---
What is the difference between a brasserie, a bistro and a bouchon?
The three major types of French restaurants have subtle differences between them. A brasserie is a small and informal French restaurant that focuses on simpler dishes. A bistro is similarly casual in style, serving accessible French fare. It is the most common type of French restaurant in Sydney. A bouchon is focused more on Lyon, France, where the food is a bit more fatty and protein heavy with dishes like duck and sausages.
---
Leaning more towards another one of Sydney's favourite cuisine instead of the best French restaurants in Sydney? Check out the best Japanese restaurants Sydney has to offer. Or, if you want to take a broader approach, make sure you're across the best new restaurants in Sydney.