There are well over 100 brands in the hyper-competitive mattress in a box market, which should show you just how essential this style of mattress is to modern living. It's been years since the mattress industry was modernised towards these boxed mattress companies, and I don't blame you if you're feeling a bit overwhelmed by it all.
Compared to traditional mattresses, the bed-in-a-box concept adds a thick layer of convenience to a historically inconvenient market, layered on top of the quintessential mattress touchpoints of comfort, longevity, support, bounce, and flexibility.
Given how many models each boxed mattress brand now offers, there's no longer a need for the slog of hopping around showrooms in order to find the best mattress in Australia. And to help, I've put together this list of Australia's finest in case you're in the market for a brand-new mattress.
---
---
Best Mattress In A Box Brands For Superior Sleep
1. Macoda – Best Overall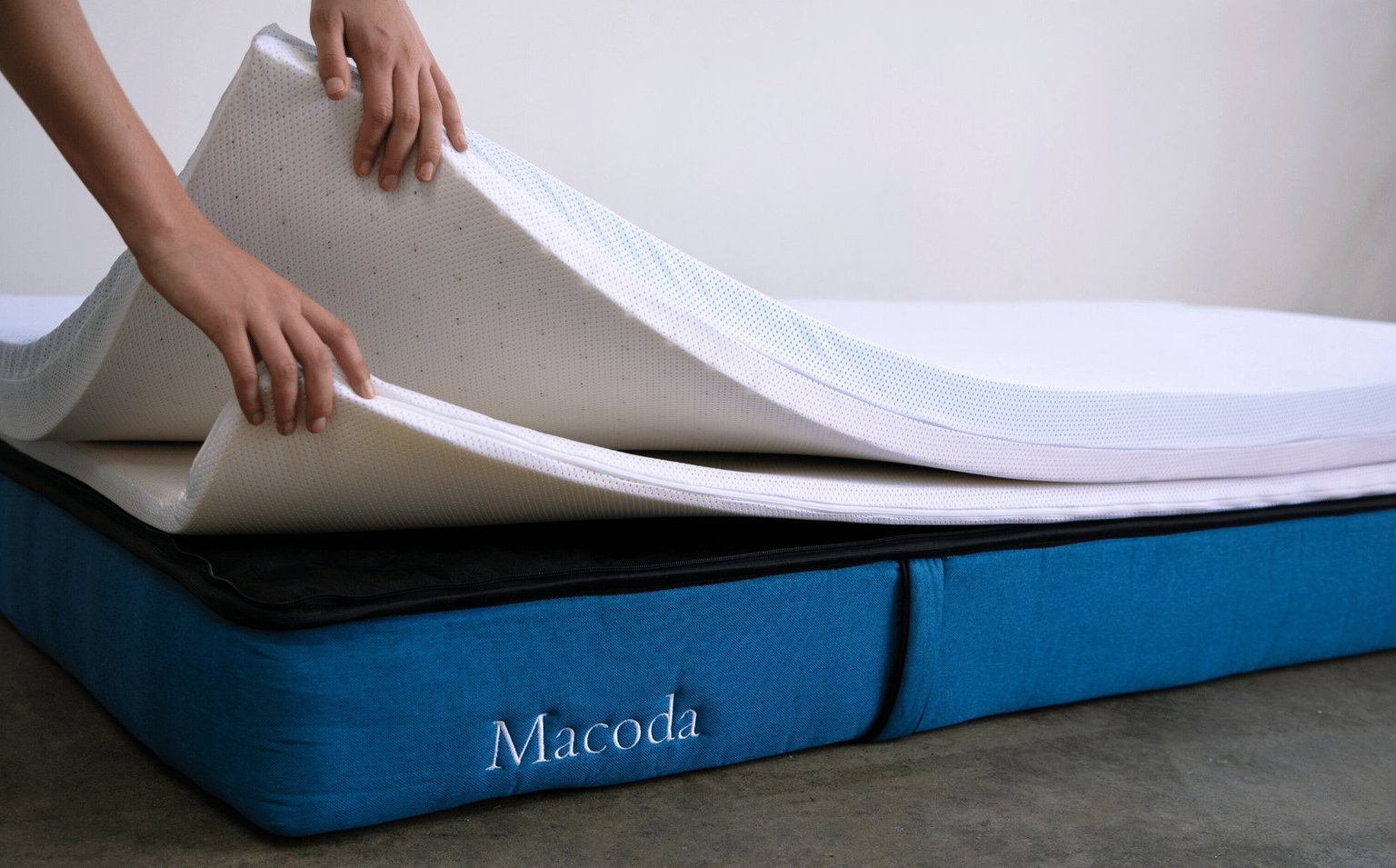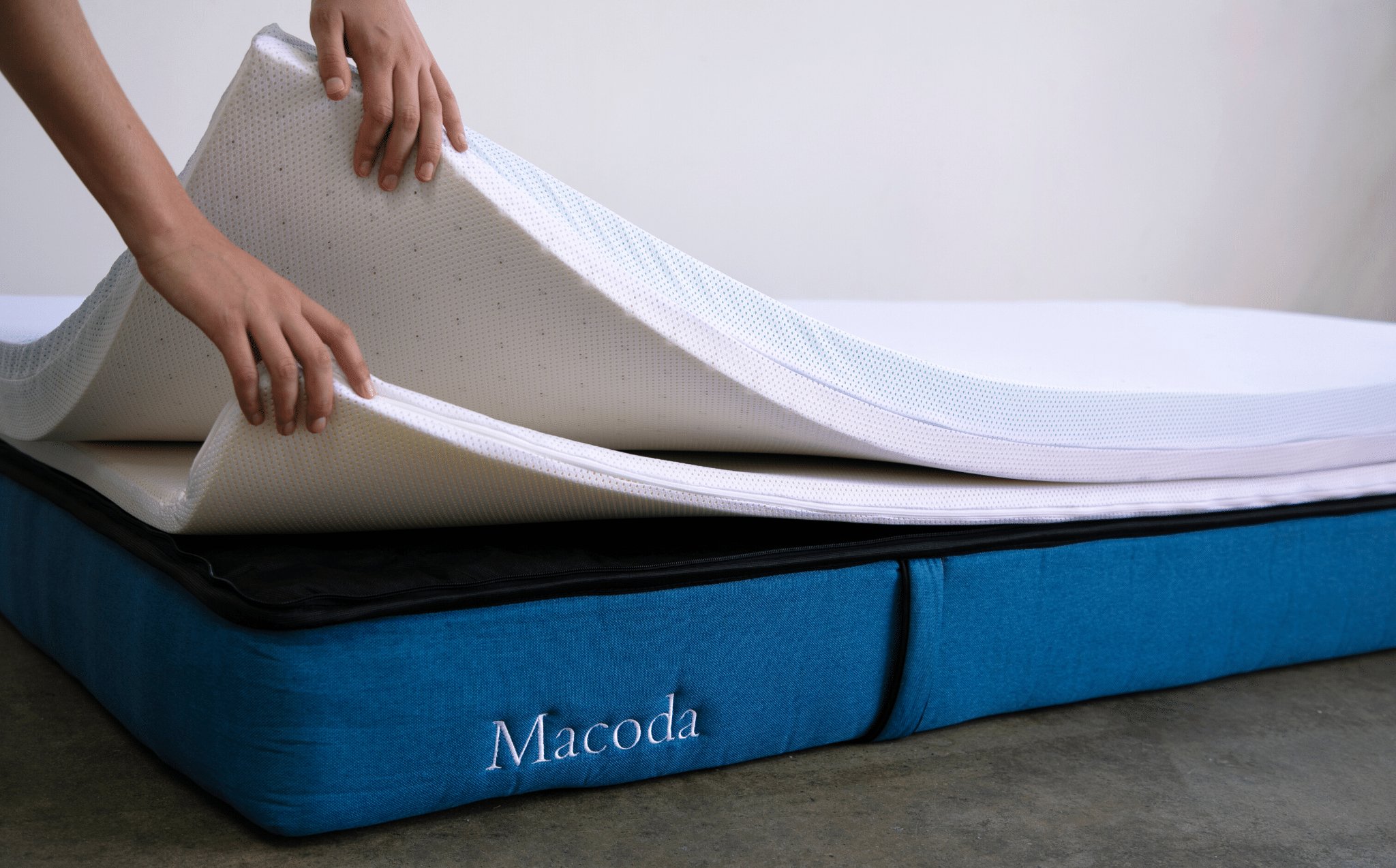 Free Trial: 100 nights
Single: $750
King: $1,200
Macoda, launched in 2018 by two Aussie mates, is best known for those softer mattresses with cloud-like memory foam. Thousands of cooling gel beads have been used to help regulate body temperature, complemented by the use of charcoal which is one of the world's best regulators, ideal for dissipating heat and neutralising odours.
---
2. Noa Mattresses – Best For Value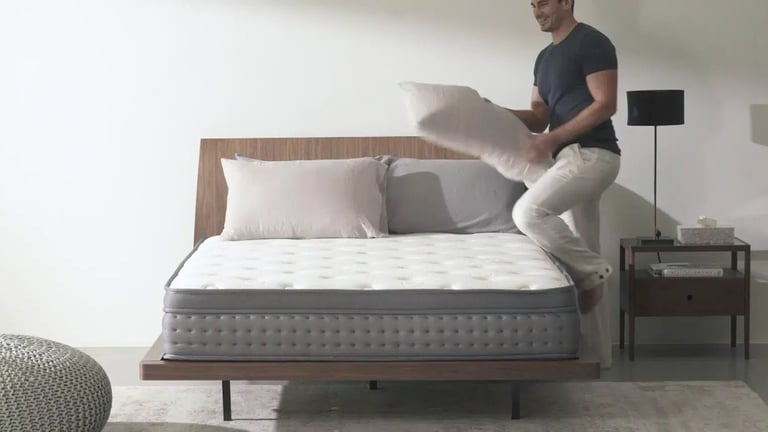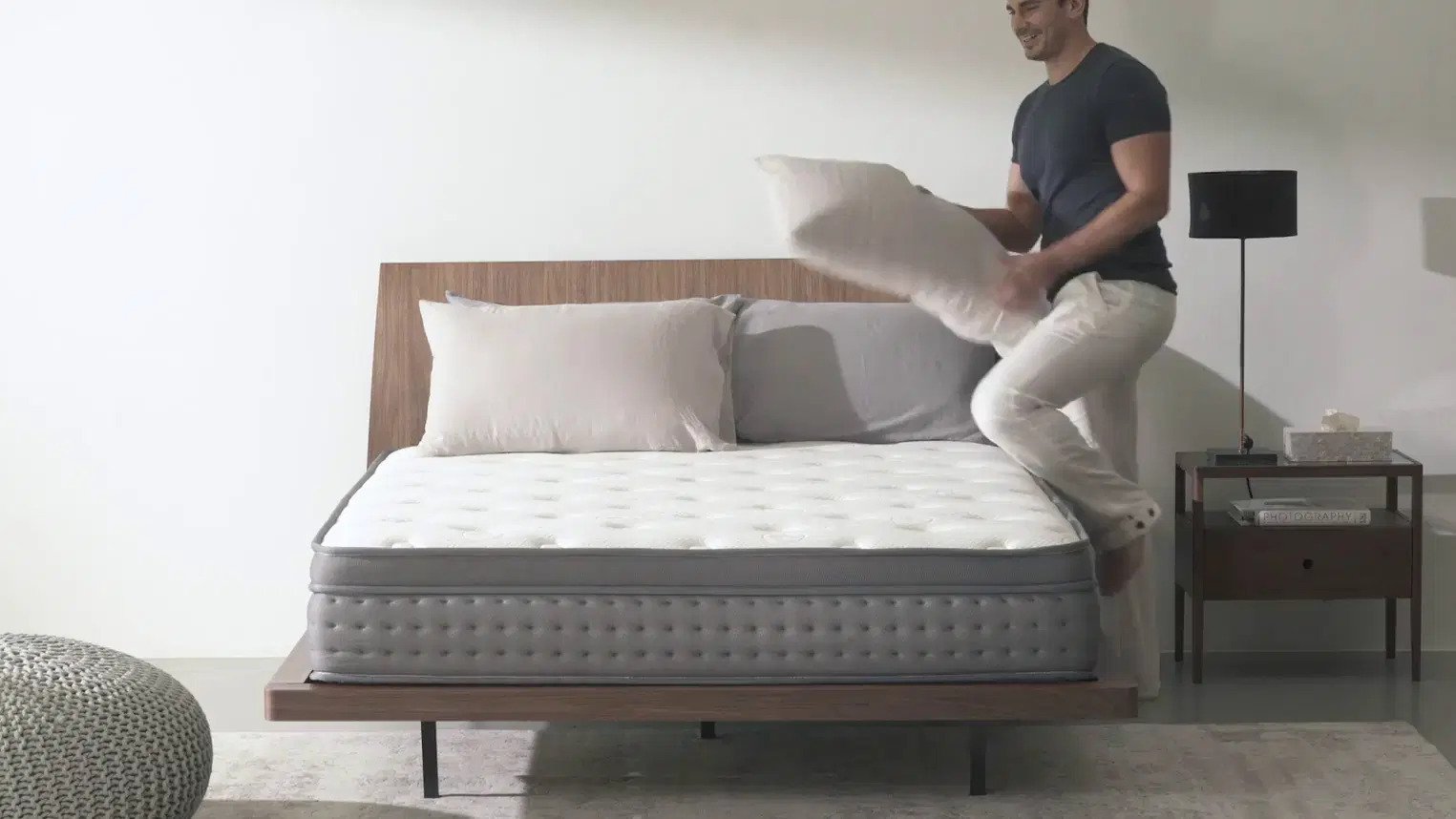 Free Trial: 120 nights
Single: $499
King: $899
Noa Mattresses are some of the best boxed mattresses if what you're looking for is pure comfort. The brand's signature mattress, The Luxe, adds some micro coils to help with posture support, making it the best choice of the Noa Mattress range. Importantly, you've got a top comfort layer with a Tencel fabric cover sitting on top of layers of premium latex, gel-infused memory foam and an adaptive "transition" foam to really work up an unparalleled level of comfort with above-average firmness.
Mattress review website Bed Buyer has named Noa Australia's best "bang-for-your-buck" mattress brand, given you can grab a King for less than a grand, which is quite rare for such a popular mattress in a box company.
---
3.10:PM Sleep – Best For Sustainability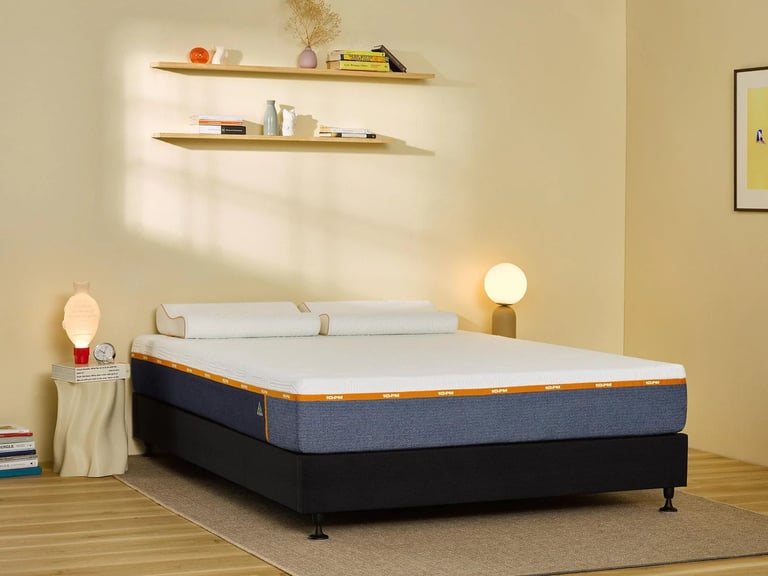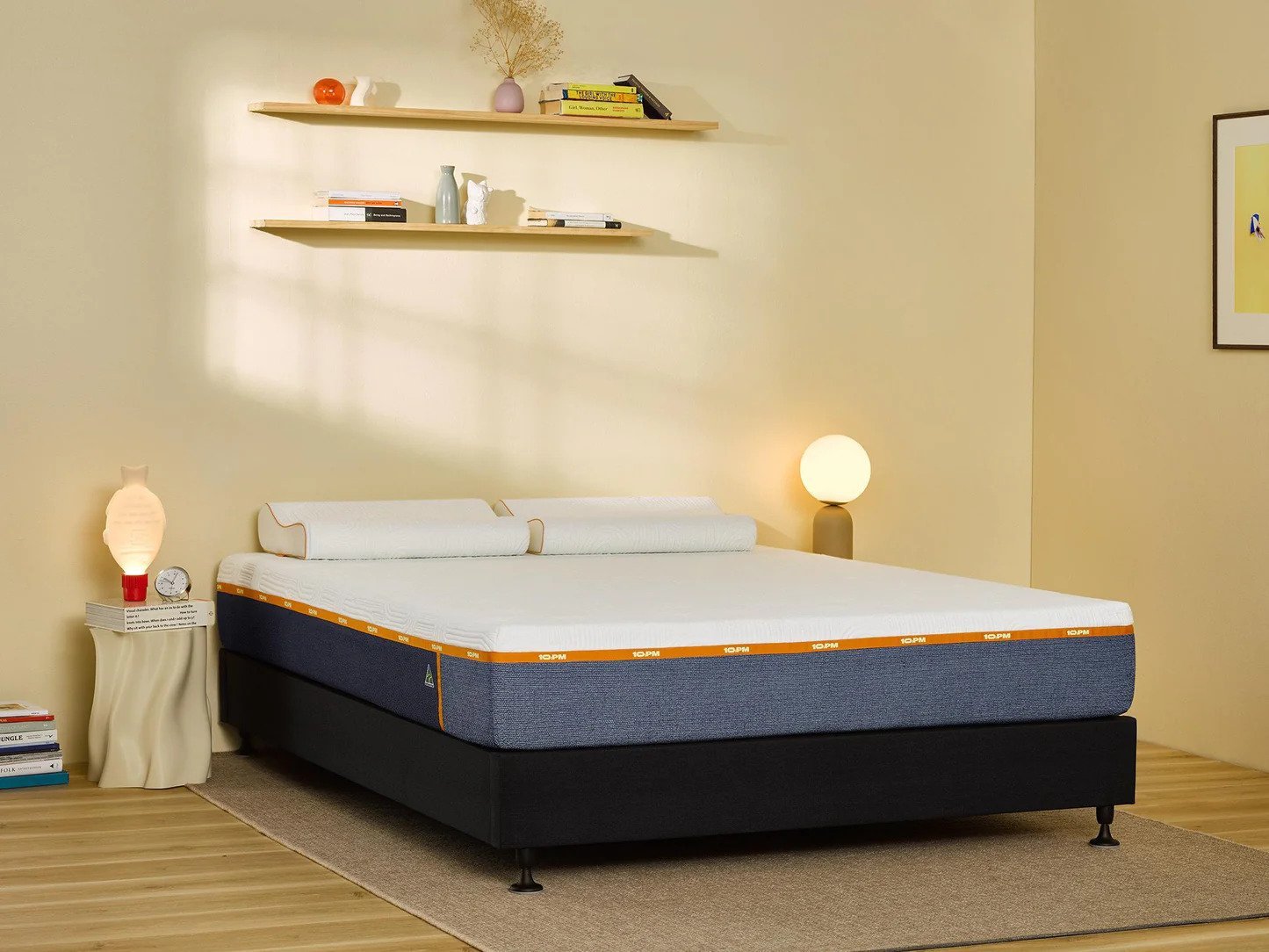 Free Trial: 100 nights
Single: $649
King: $999
10:PM is a simple, well-designed mattress in a box that's currently only available in Sydney metro areas. 100% locally made, the mattresses are compressed in Western Sydney and delivered across Metro Sydney so quality is maximised.
The growing company uses Tencel for its mattresses, with all products – including pillows and protectors – made from high-quality 100% post-consumer recycled polyester yarn from Seaqual, which contains Marine plastic that has been pulled from the ocean. Sustainability is a core focus for the brand, as well as health with antimicrobial mattresses designed to prevent microbe growth, reduce odour, improve hygiene and retain longevity.
---
4. Ergoflex – Best For Back Pain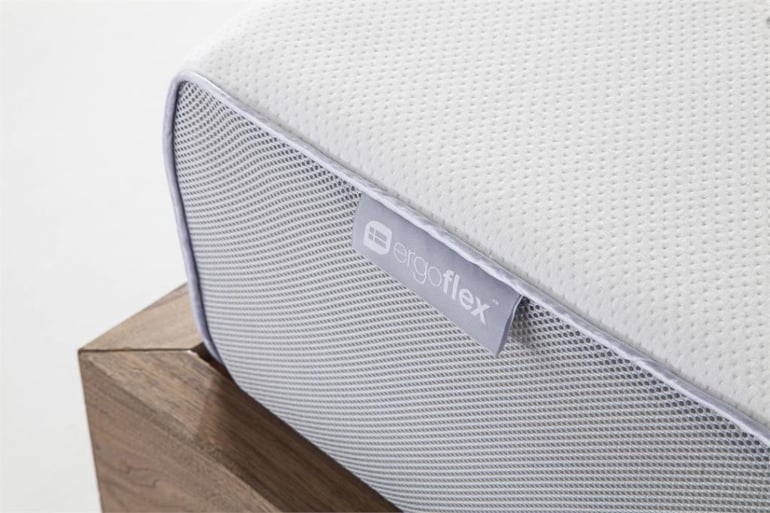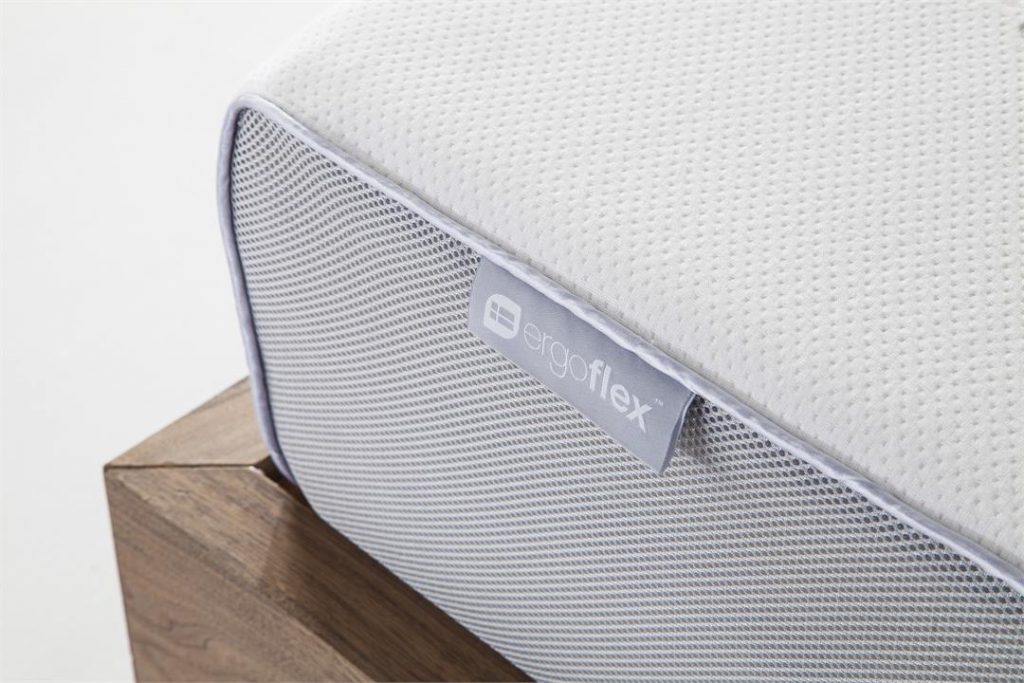 Free Trial: 30 days
Single: $699
King: $1,294
With 5 layers of memory foam, an Ergoflex 5G Memory Foam Mattress is one of the smartest choices for a mattress in the box if you've got a particular need for orthopaedic comfort.
The top layer is a high-density visco-elastic memory foam to support any body shape and minimise partner disturbance by isolating movement. Temperature regulation is helped by a 5cm Cool Sleep airflow system so summer shouldn't be an issue, complemented by the Tencel outer cover which has been included for its natural, breathable quality.
Ergoflex's 5G memory foam mattresses are rated Australia's top mattresses for back pain, sore joints, fibromyalgia and poor circulation as per the company's website.
---
5. Sleep Republic – Best For Support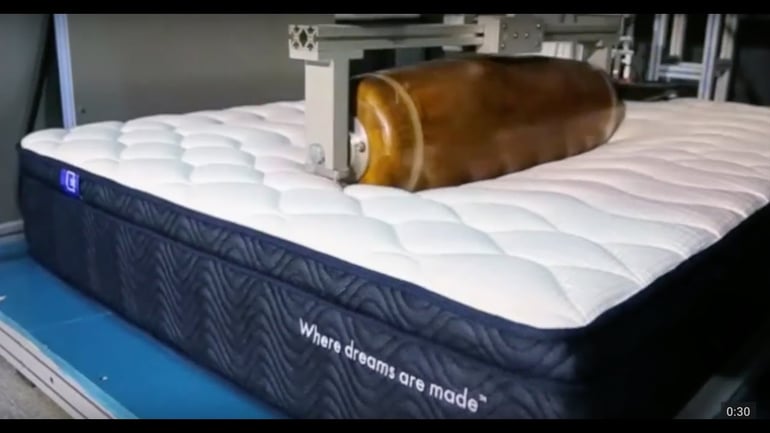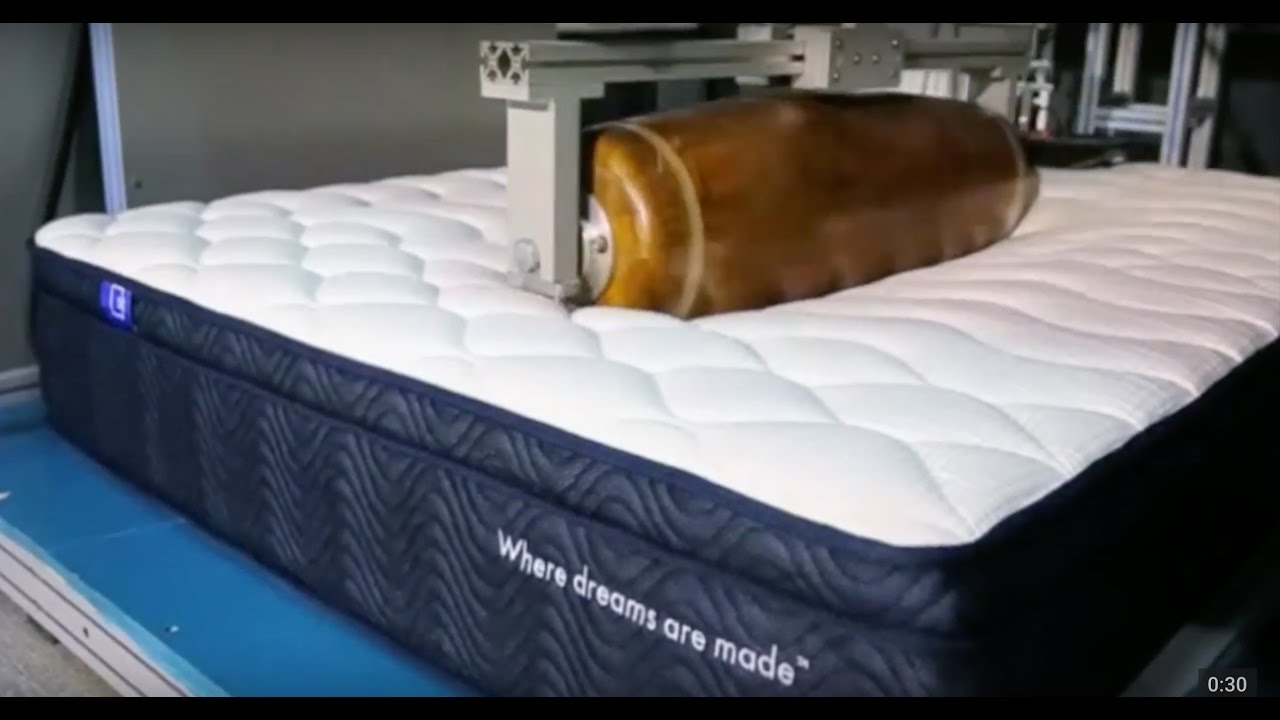 Free Trial: 100 nights
Single: $799
King: $1,599
Sleep Republic offers numerous hybrid mattresses in a box and has been at the game for over two decades. The company has managed to squeeze 2250 springs into their signature mattress, which is a surprise considering it comes rolling right out of a box. And that's probably why Sleep Republic mattresses are so highly regarded in Australia with numerous five-star reviews and several awards.
You've got cashmere knitted fabric on the top layer enhanced by natural latex for enhanced breathability and higher tensile steel springs for dynamic edge support.
The focus on superior airflow will work well with some of the best bed linens to ensure you've got a very comfortable, cooling place to rest your head each and every night, no matter the season.
---
6. Koala – Best For Service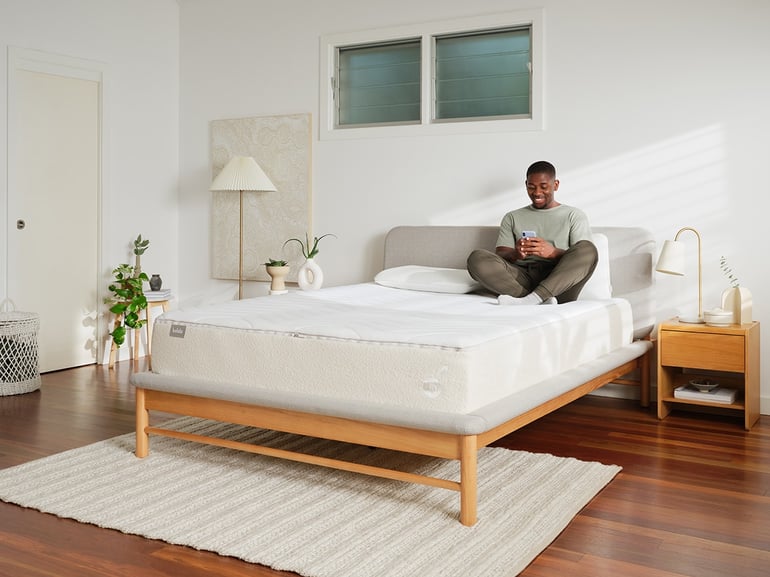 Free Trial: 120 nights
Single: $1,000
King: $2,000
It's impossible not to come across Koala when you're looking for a local mattress in a box company.
The brand's signature memory foam Koala mattress comes with an open-cell structure, which means it's much better at temperature regulation and has a breathable support foam. More than three thousand online reviews for the mattress give it an average 4.5-star rating, which is a very good indicator for consistent customer satisfaction.
Given the reach of Koala, you're looking at a free delivery time of just four hours in the bigger capital cities like Sydney, Melbourne, Brisbane, Perth, and Adelaide. That's one of the biggest benefits Koala has over competing brands, although it's only really useful if you're sleeping on the floor right now and need a box mattress urgently.
Some online reviews seem to note that the mattress can be too warm to sleep on in the summer, given the layers of memory foam used are known to retain heat, despite the open-cell structure. If you're up in warmer areas of Australia like Queensland and the Northern Territory, you might want to consider this before taking the leap.
---
7. Origin – Best For Temperature Regulation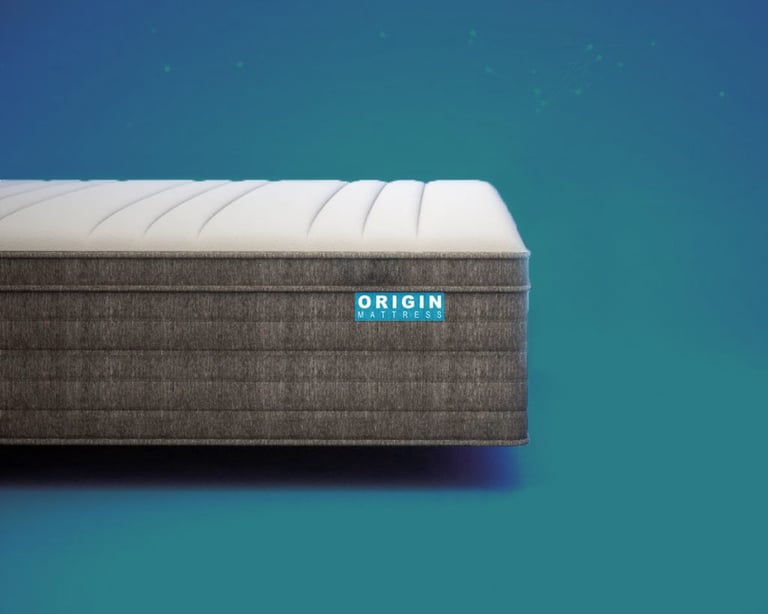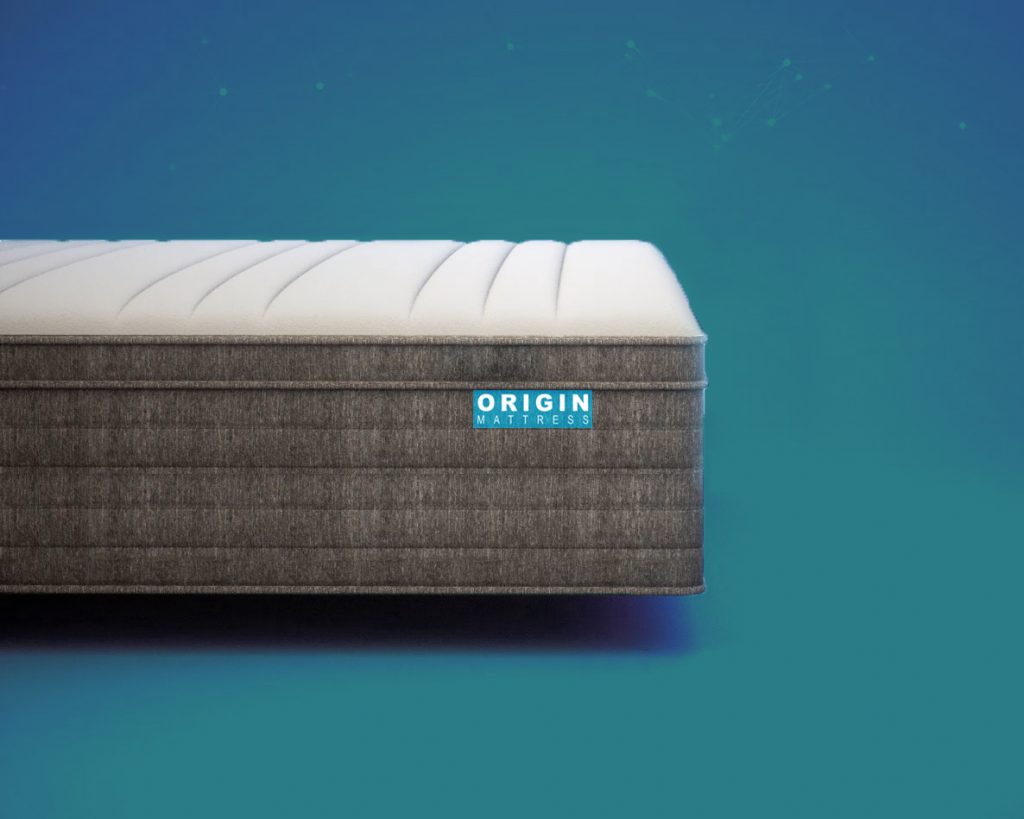 Free Trial: 120 days
Single: $459
King: $799
A mattress in a box from Origin is one of the top choices if temperature is your biggest concern. Particularly for warm-blooded sleepers who run quite hot at night, the German-designed mattresses use a range of Japanese materials and meticulous construction to offer a hybrid built with memory foam, pocket springs and latex foam.
The very specific design of the signature Origin Hybrid, a medium-firm innerspring mattress, is focused around a 100% Tencel fabric on the top cover. This sits over a comfort layer comprising a HexaGrid Orthopedic layer, premium Australian wool and natural bamboo foam. The result: supreme comfort and superior temperature regulation, hence why warm-blooded sleepers are best served by this boxed mattress.
---
8. Emma – Best For Comfort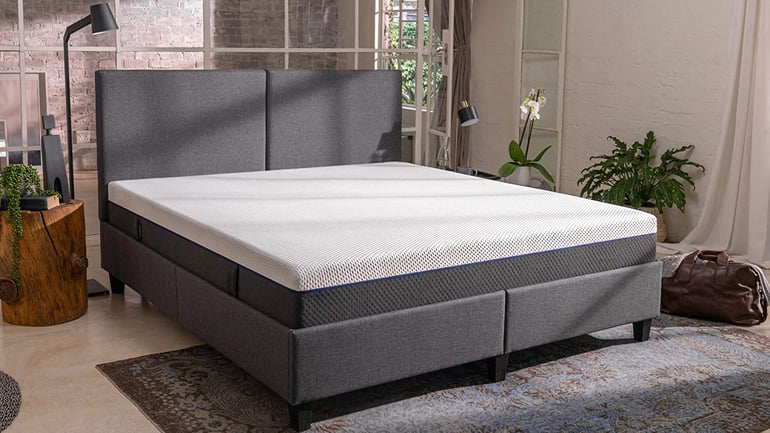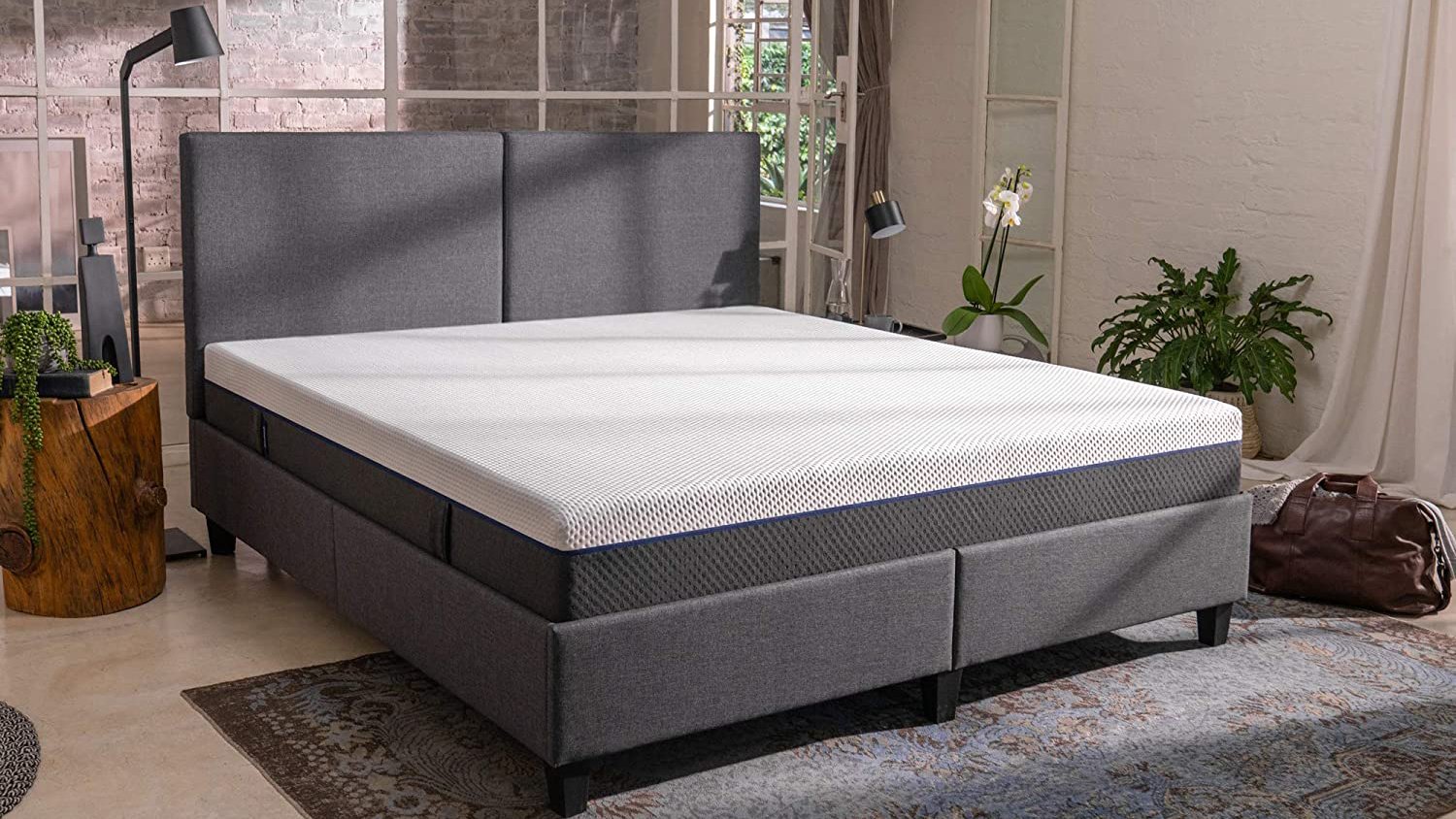 Free Trial: 100 nights
Single: $998
King: $1,502
Much like Origin, the Emma mattresses are designed in Germany with 3 layers of natural premium memory foam and 7 zoned areas for pressure relief and body support. This helps maintain perfect alignment to help with posture while you sleep, with even weight distribution across a medium firm base.
Emma is on point when it comes to service too. Major metro areas across Sydney, Melbourne, Brisbane, and Adelaide can expect same-day delivery, and all customers get a 100 night trial with a 10 year warranty.
---
9. Eva – Best For Edge Support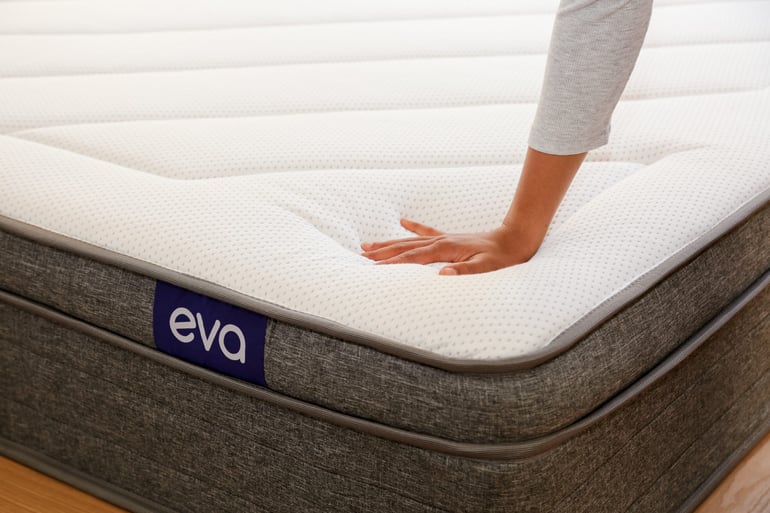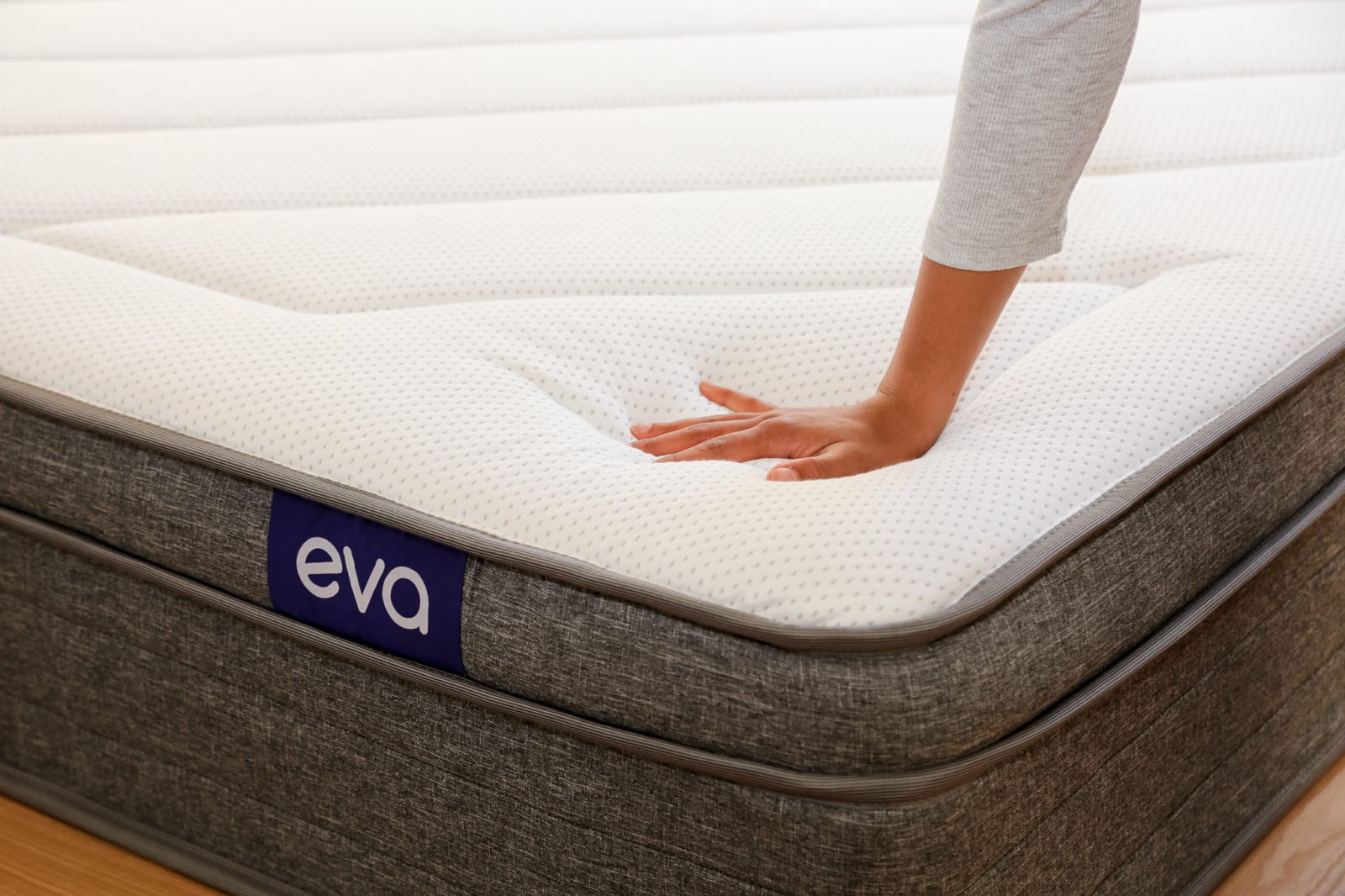 Free Trial: 120 nights
Single: $900
King: $1,300
Melbourne-based bedding company Eva is another mattress in a box brand stepping into the ring with Koala and throwing more than a few knockout-worthy jabs. The signature here is a gel memory foam mattress that places emphasis on regulating body temperature assisted by millions of gel beads while the medium-firmness keeps things stable for the back.
In addition to the gel memory foam, the construction of the mattress is a meticulous six-layer feat, building on a spring base for support with smaller springs in the side pockets for superior edge control.
This construction makes the mattress highly adaptable to an individual's body type, consistently cool, and super supportive with its high-density 5-zone pocket spring layer, which isolates movement to minimise any partner disturbance.
---
10. Ecosa G7 Memory Foam Mattress – Best For Versatility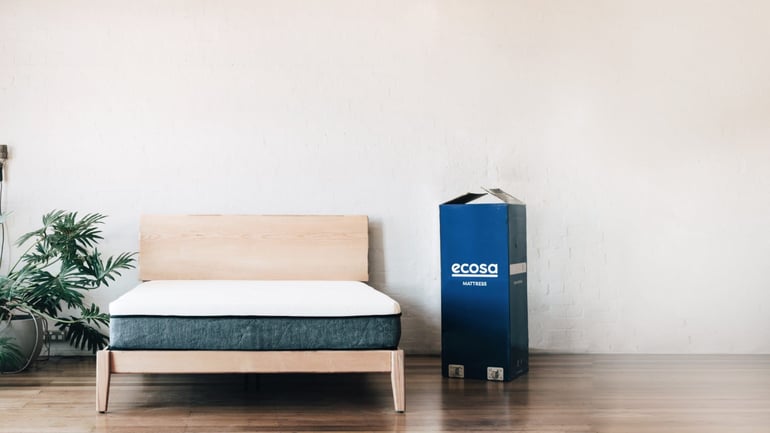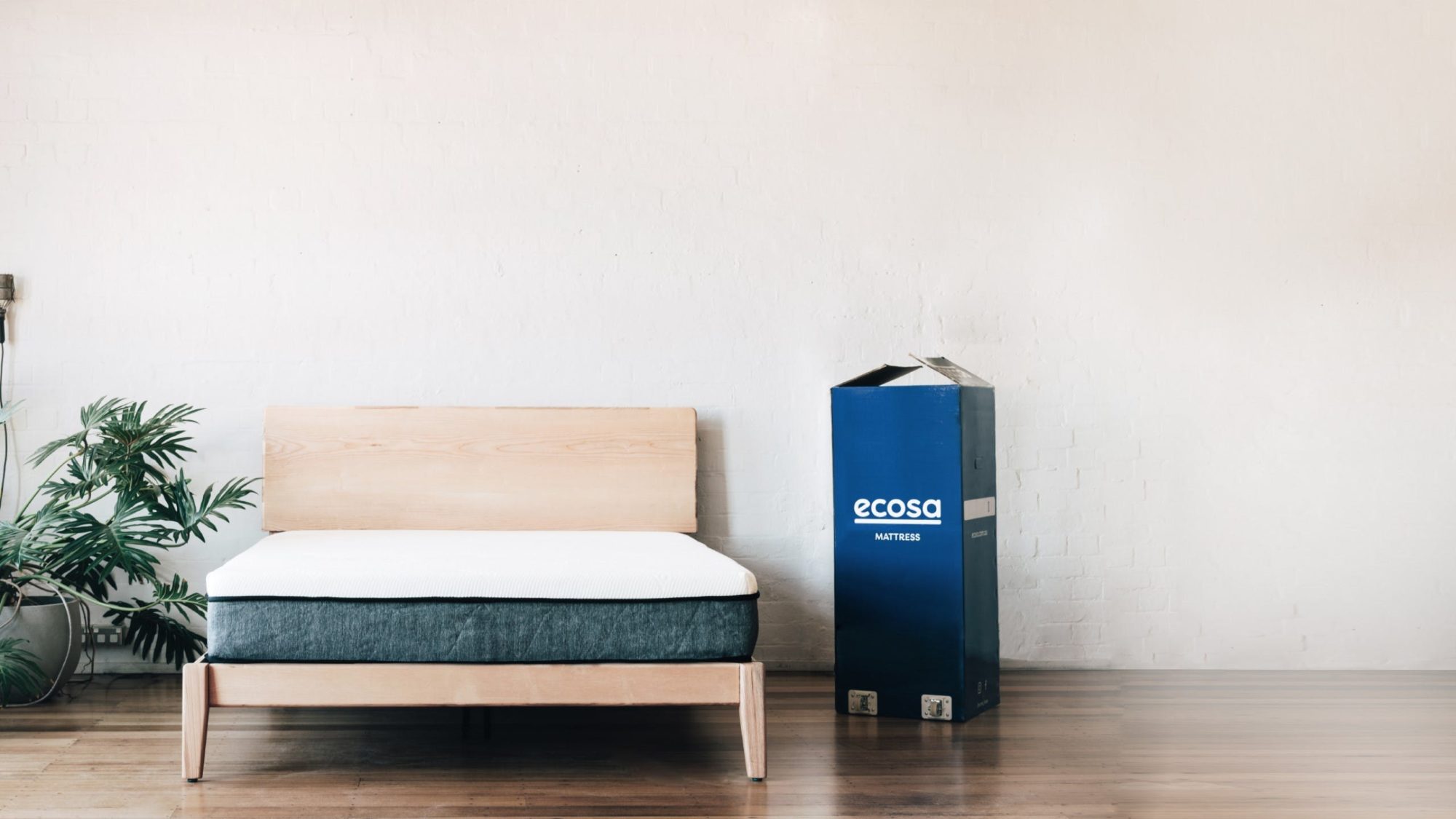 Free Trial: 100 nights
Single: $640
King: $1,080
The Ecosa mattress in a box stands out thanks to its customisation and flexibility. Whenever you want you can simply swap its layers around and experiment with firmness to find exactly what layer is right for you.
Ecosa has been a bit ambitious here. And judging from the brand's consistent five-star rating reviews online, the construction has paid off.
On top of the brand's signature, you've got a German-made micro-filament waterproof mattress protector with a removable premium poly cover, covering a soft layer of ergonomic support foam for pressure point support and movement isolation. The medium firmness comes from a bouncy open-cell latex foam layer which helps with breathability, while the firmest texture comes from the high-density G-7 memory foam layer with infused gel particles.
---
11. Sleeping Duck – Best For Softness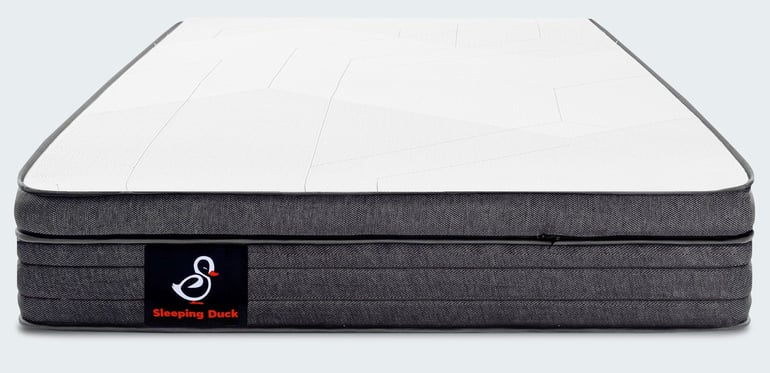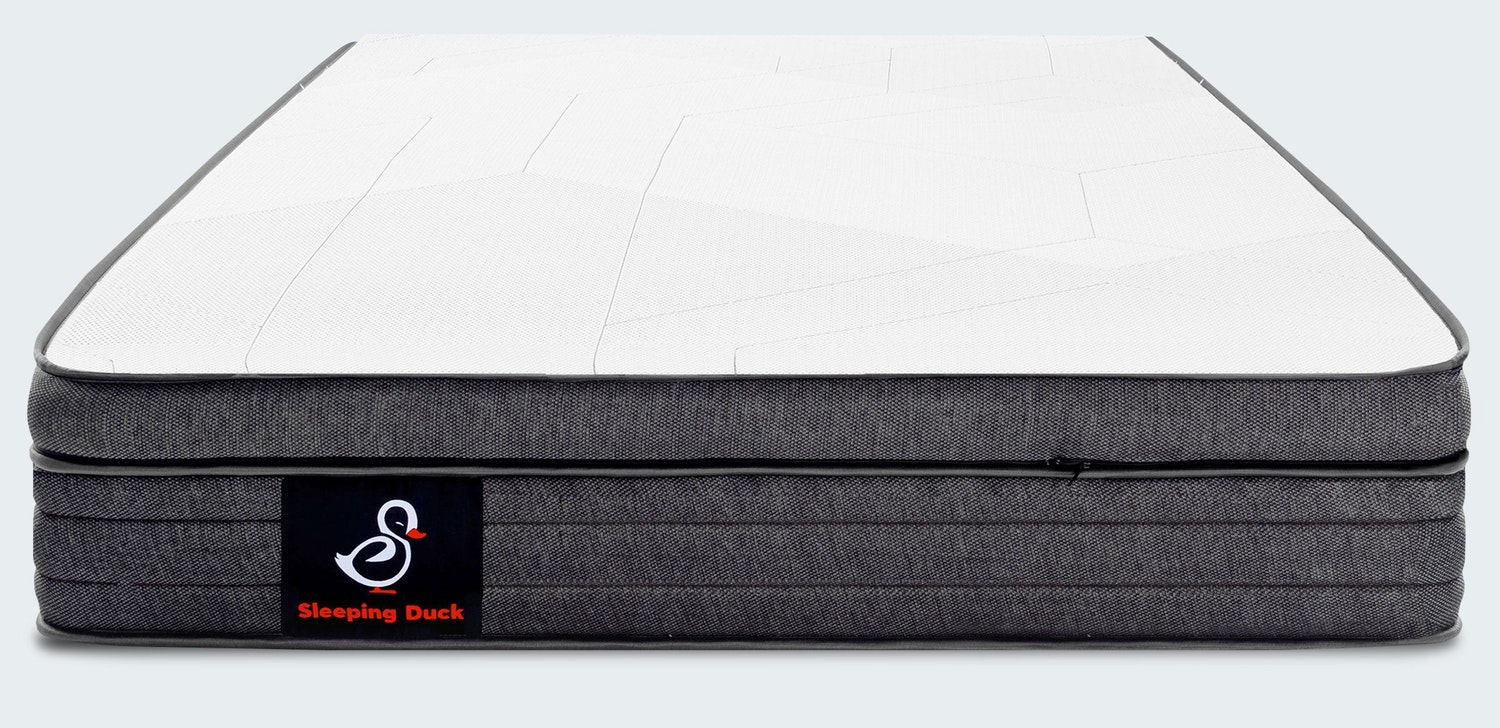 Free Trial: 100 nights
Single: $999
King: $1,999
Sleeping Duck was co-founded by an aerospace engineer and features one of the more expensive options when it comes to the mattress in a box. For the price, you get numerous premium materials, focused around a high-density polyurethane foam with an anti-gravity surface to help give you the feeling of weightlessness when sleeping.
On the top, you've got a signature BreatheTech cover made from vortex spun bamboo yarn which is soft, silky, and offers superior breathability.
Regardless of the price bump, it's worth the few hundred more for a comfortable mattress system that's going to cradle you as if you've just won a seat on Richard Branson's Virgin Galactic whenever you need to recharge those batteries.
---
12. WOWBeds – Best For Stability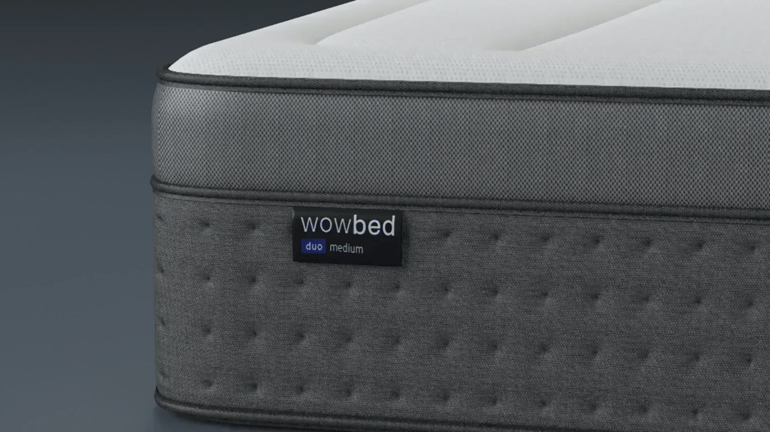 With two premium innerspring layers, the Wowbeds Duo stands tall in the Australian market with a lot of tech, supreme comfort, and a focus on offering one of the best hybrid mattresses out there.
The 7 zone pocket spring support system is made of individually responsive springs to support pressure points and keep the spine aligned when you sleep while isolating movement for minimal partner disturbance and an overall better night's sleep. If you're prone to tossing and turning, this is one of the best mattresses you could find.
---
How We Test Boxed Mattresses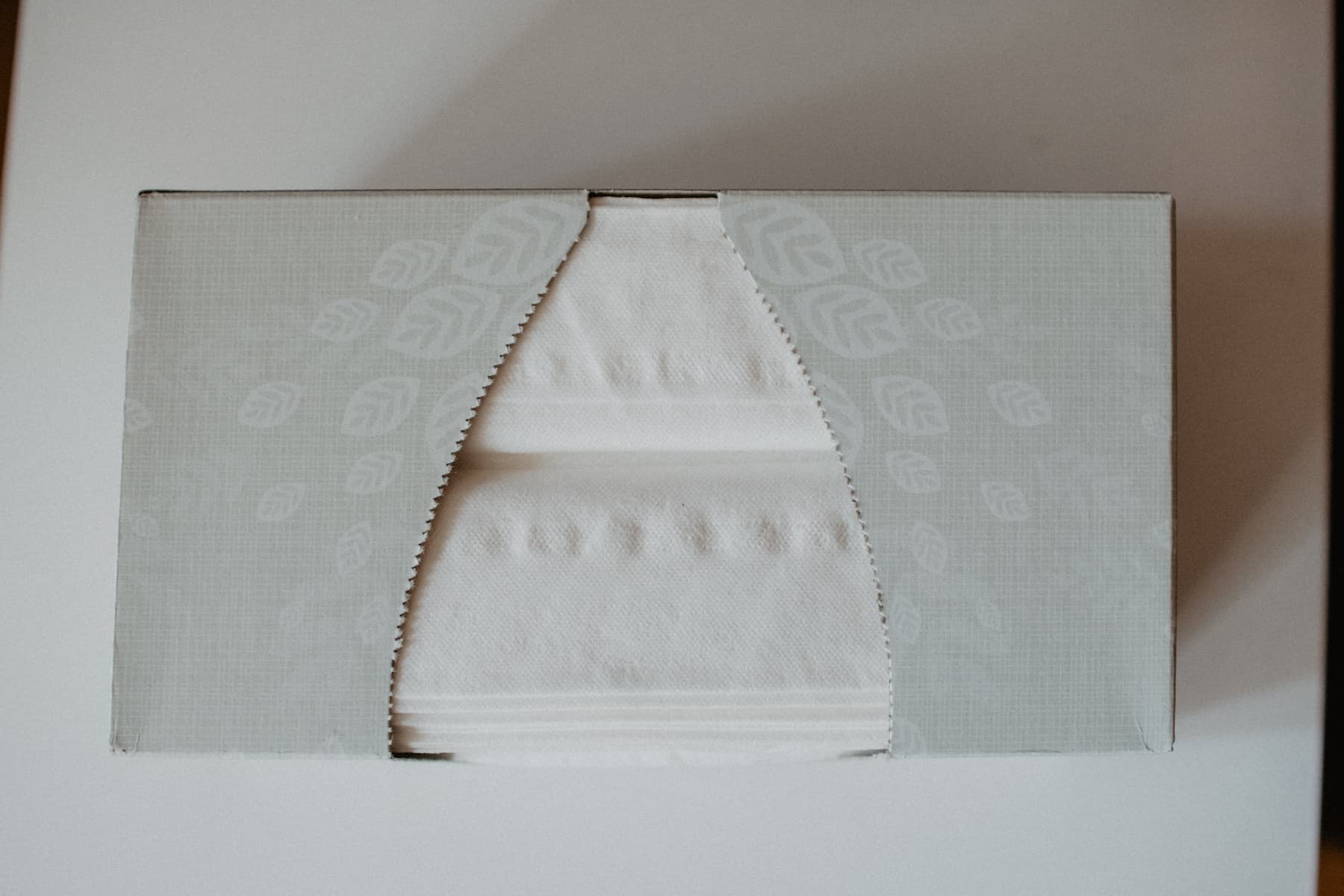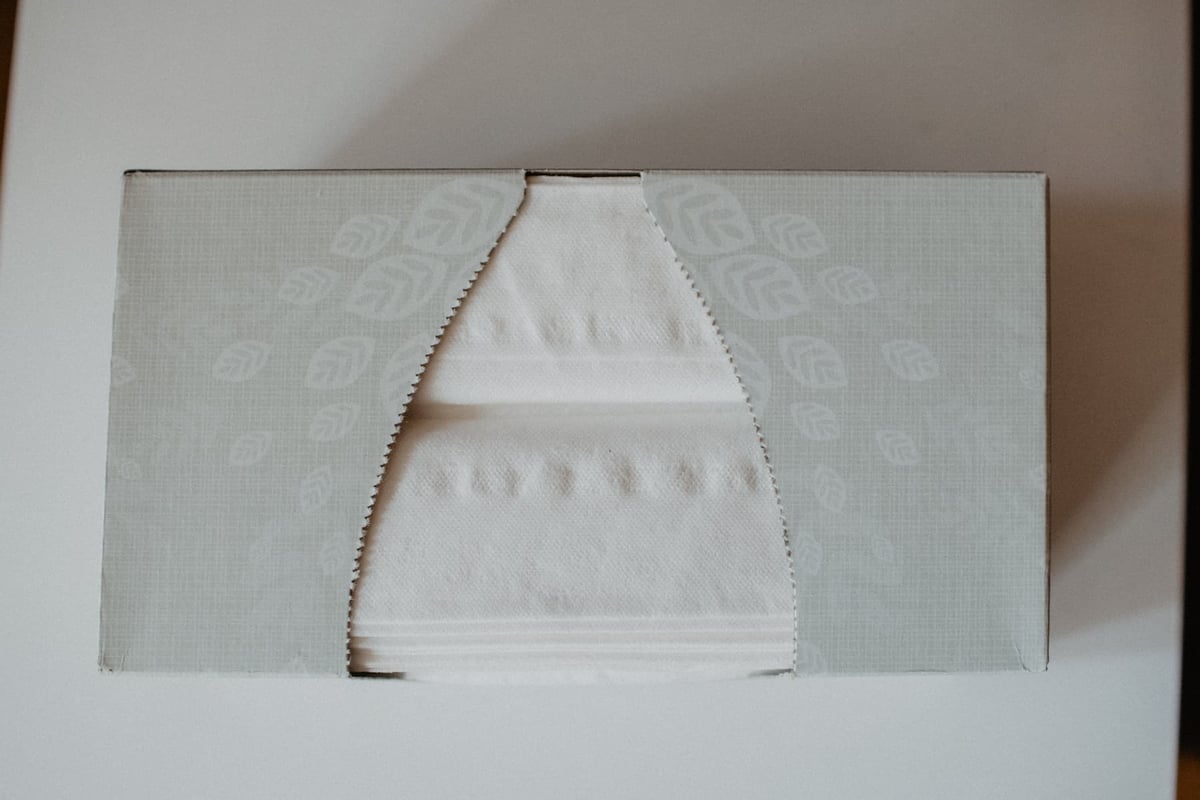 Here at Boss Hunting, we're lucky enough to go hands-on with a great number of products across the various categories we write about. Mattresses are a bit trickier as we don't have the capacity or resources to constantly switch out mattresses in a dedicated testing room.
However, between us, we have a great deal of experience with brands like Koala, Emma and Eva. I personally own a Koala mattress while some of my other colleagues might use Emma or Eva. From there, it's just a matter of us paying attention to how we feel when on these mattresses. We've discussed our experiences and combined this with extensive second-hand research which includes reading through hundreds of online reviews and referring to the authoritative mattress review website Bed Buyer.
Things we look out for when testing a mattress in a box include:
Comfort – What is firmness like? Is it medium or on the softer side? We don't want anything too rigid but neither do we want something too cloud-like as comfort can often compromise support.
Support – Is this mattress actually good for the spine? Is there sufficient support for all kinds of sleepers?
Build Quality – What layers and materials have been used and do they work well together?
Partner Disturbance – We want good isolation and minimal movement when we're sharing a bed. Sleepers who constantly roll around disturb their partners more if the mattress manufacturers haven't considered
Value – Does the mattress quality match its price point? Is there ongoing support and a generous warranty included?
---
What Is A Mattress In A Box?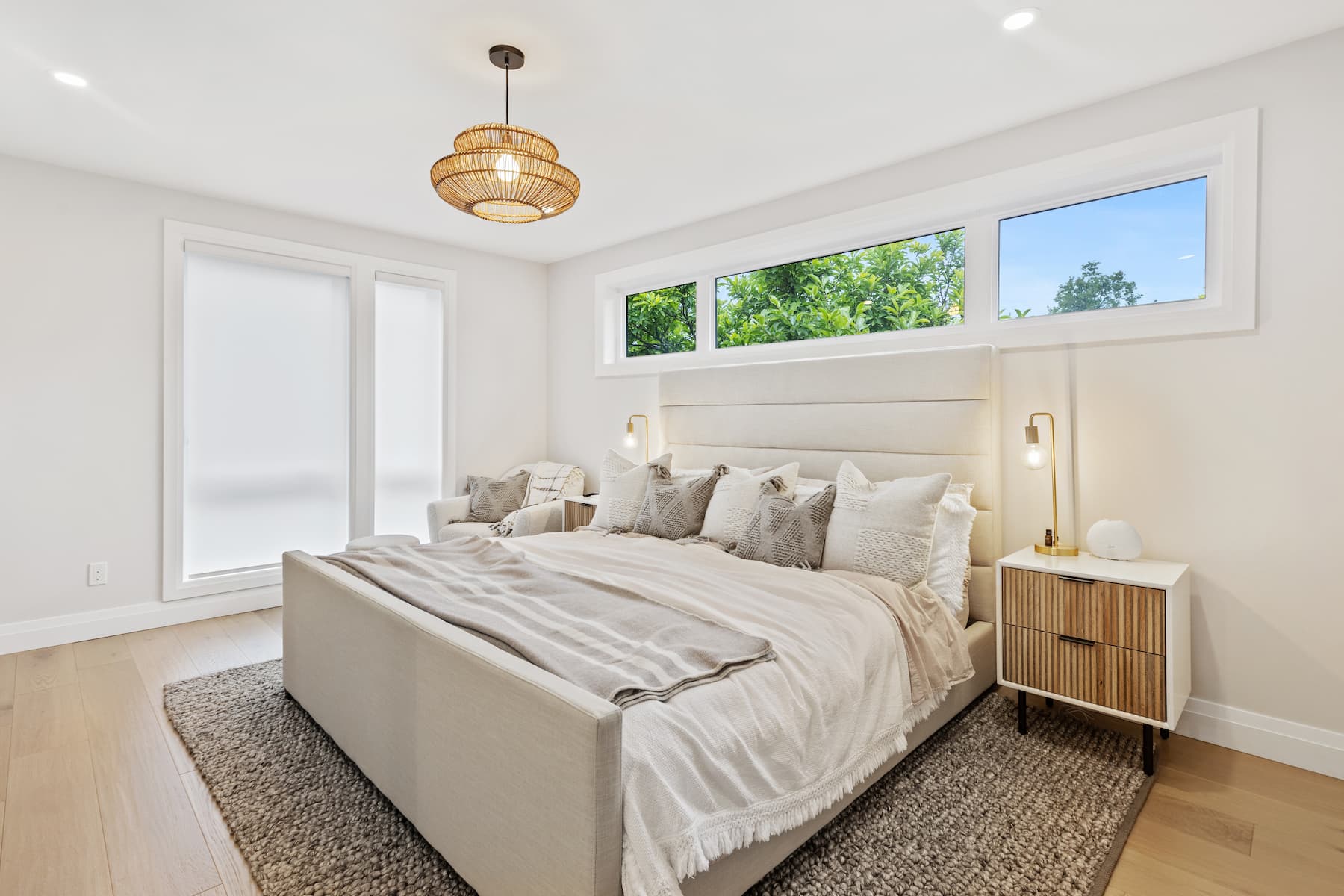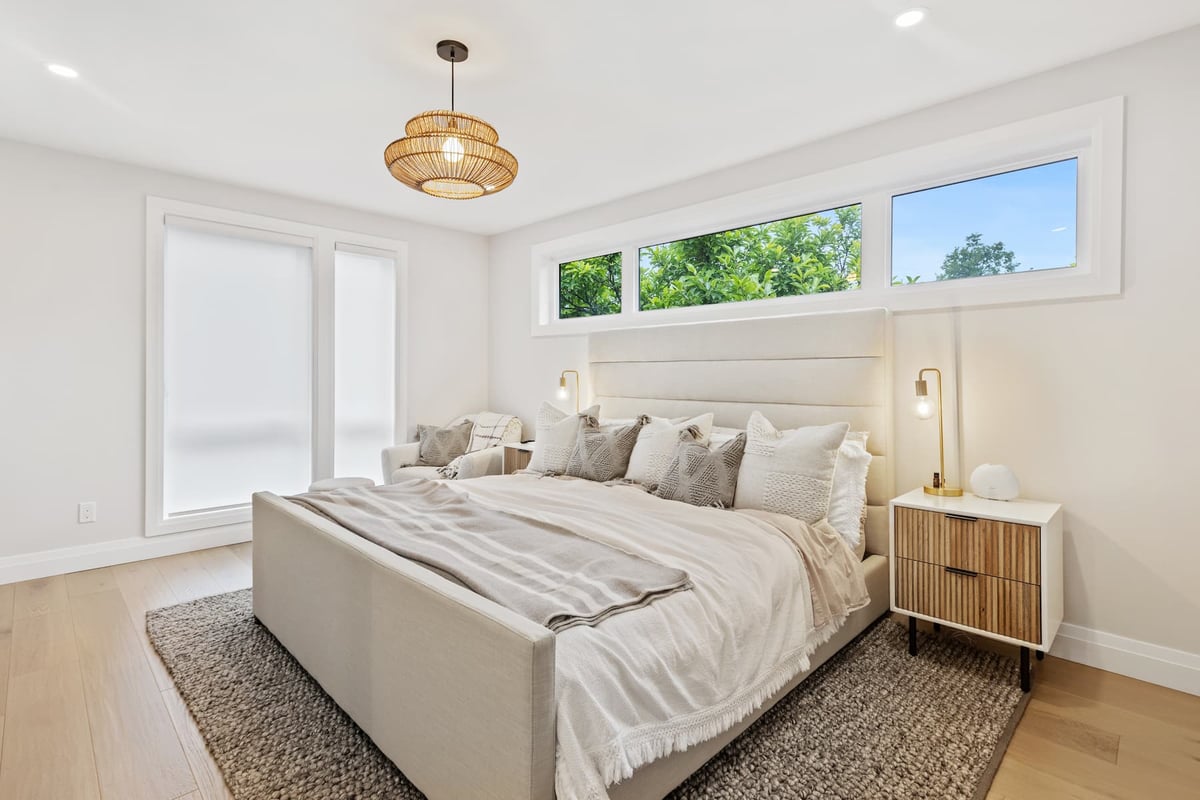 Essentially, a mattress in a box is simply a mattress that has been deoxygenated and delivered to your door in a vacuum-sealed package. Whatever the size – single, double, queen, king size single, super king (or double king) – you just open the plastic packaging and slowly expand the compressed mattress until it's ready to lay on for a comfortable sleep.
Heavy machinery is used to compress the mattress into the box by either rolling or folding it. This means storage and transport are more economical and easier to navigate, which is particularly valuable to anyone who moves house regularly. Typically, the ones that are rolled tight are the easiest to set up.
The memory foam mattresses themselves are usually made of either high-density memory foam comfort layers (some cooling gel memory foam or gel infused memory foam) or natural latex foam, although materials and constitution differ greatly, which is why it's worth shopping around online for a few hours before you find the right one for you.
---
Why Are Boxed Mattresses So Popular?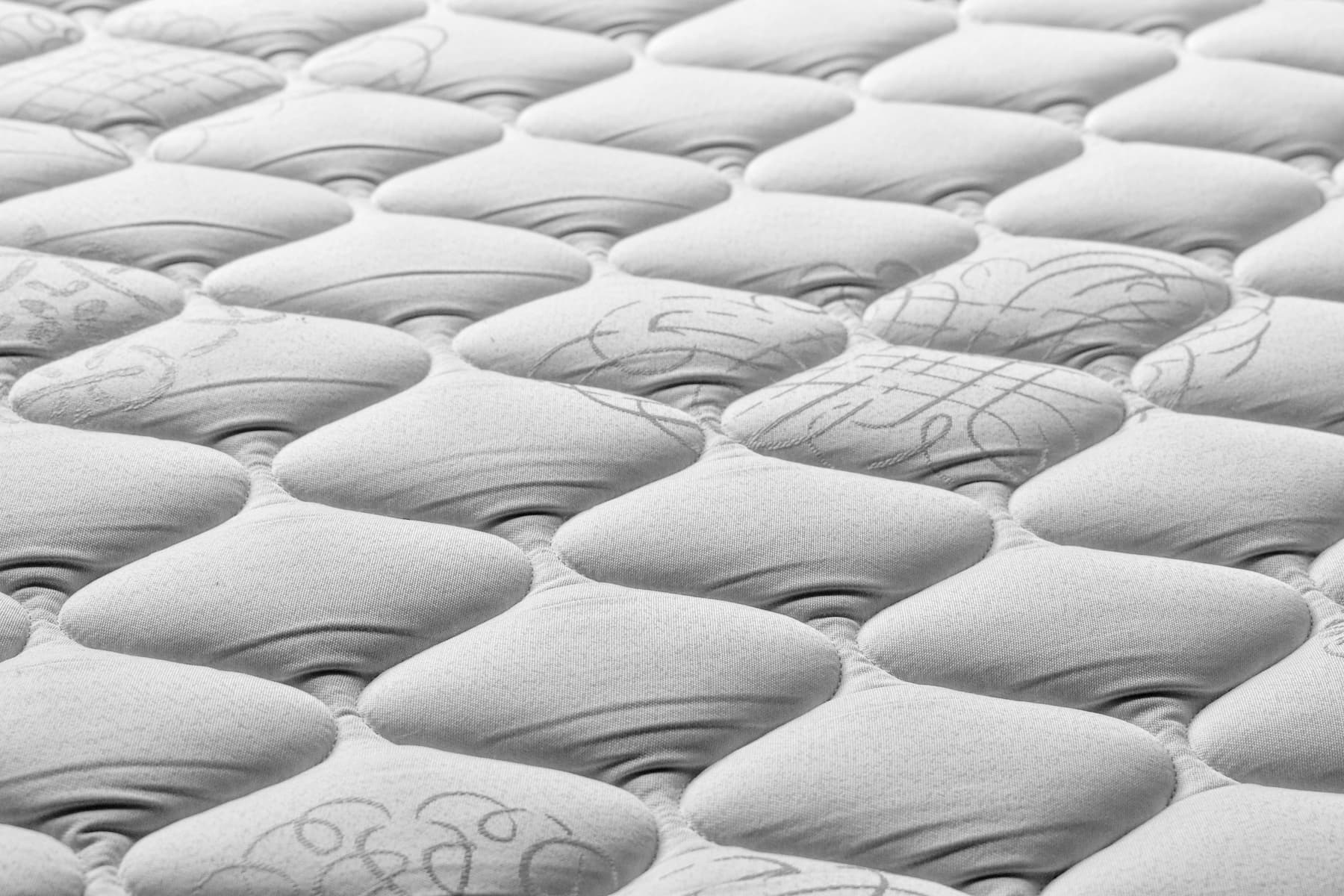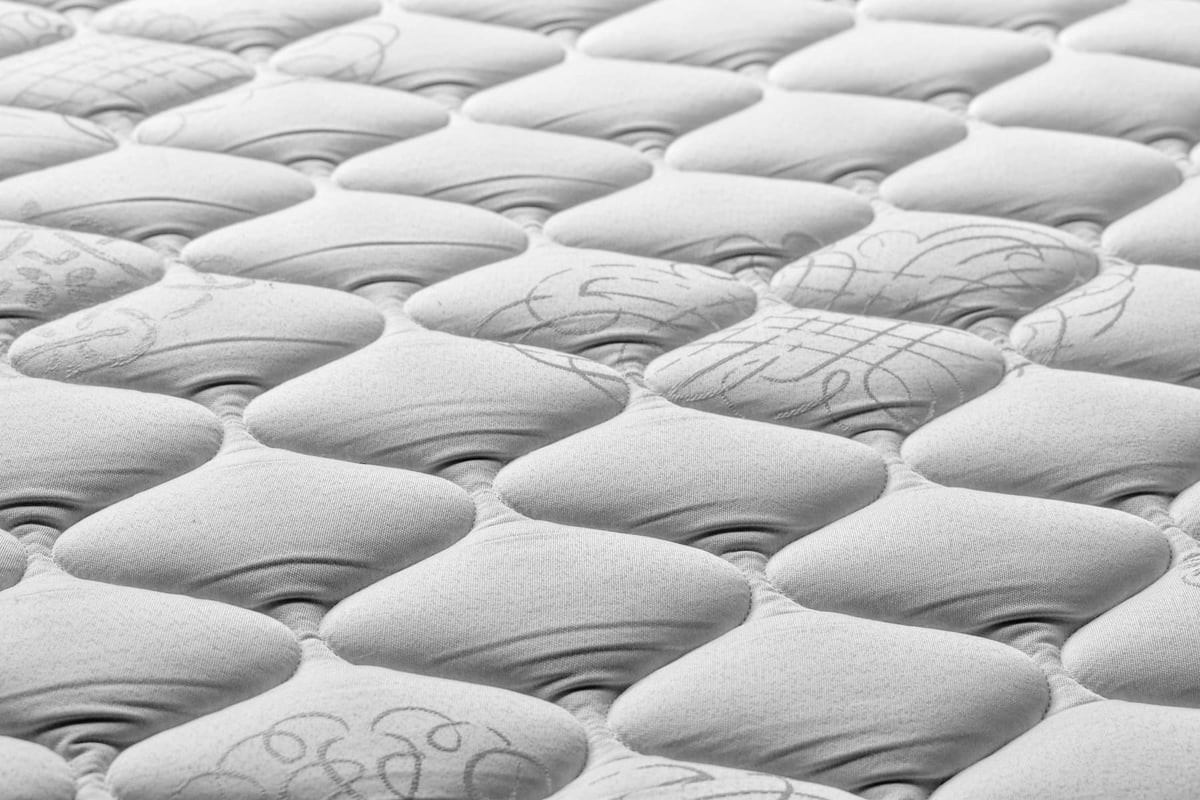 Before the mattress in a box concept came around a few years ago, you'd used to have to set aside a day to leap around painfully dull showrooms like Bedworks and Forty Winks, awkwardly laying on display mattresses to try and recreate your 8 hours in a few seconds. Eventually, it was just all centralised in Ikea, still requiring you to try before you buy, but at least cutting out the legwork.
Now the need to head into a store is cut out altogether. You aren't ordering delivery on an imposing, inflexible mattress you'd have to fit into a lift or manoeuvre up some stairs, days after you made the purchase. You're finding a boxed mattress online, getting it delivered either same day or next day, and decompressing it onto your bed base so it's ready for your body in as little as a few hours (24 hours if you want the best results).
Renters are particularly fond of the mattress in a box concept in Australia, simply because moving a mattress is one of the worst pains known to mankind. Now when people move into a new house, they can just go and order a mattress online. It's simple, convenient and comfortable.
---
Pros & Cons Of A Mattress In A Box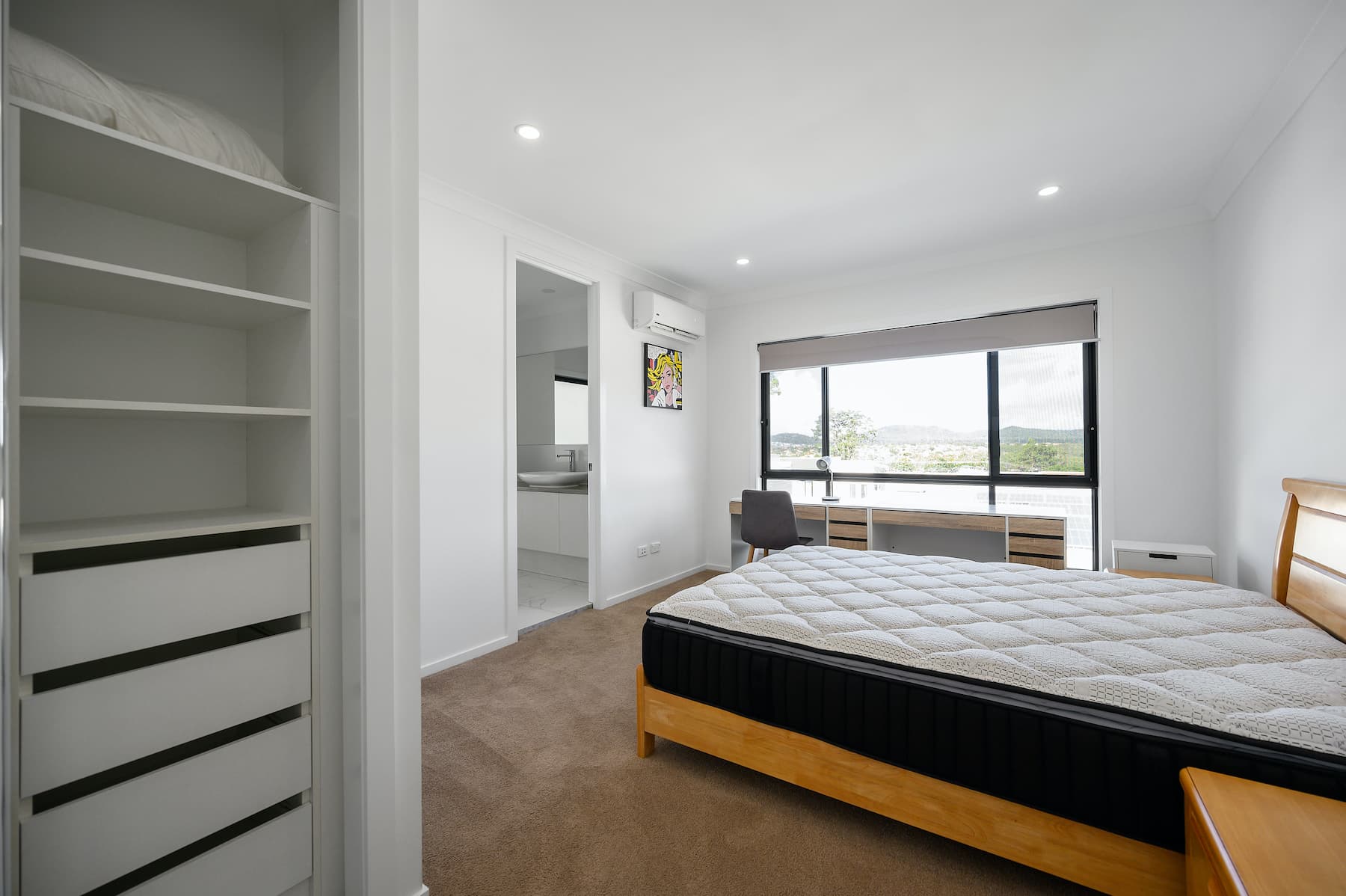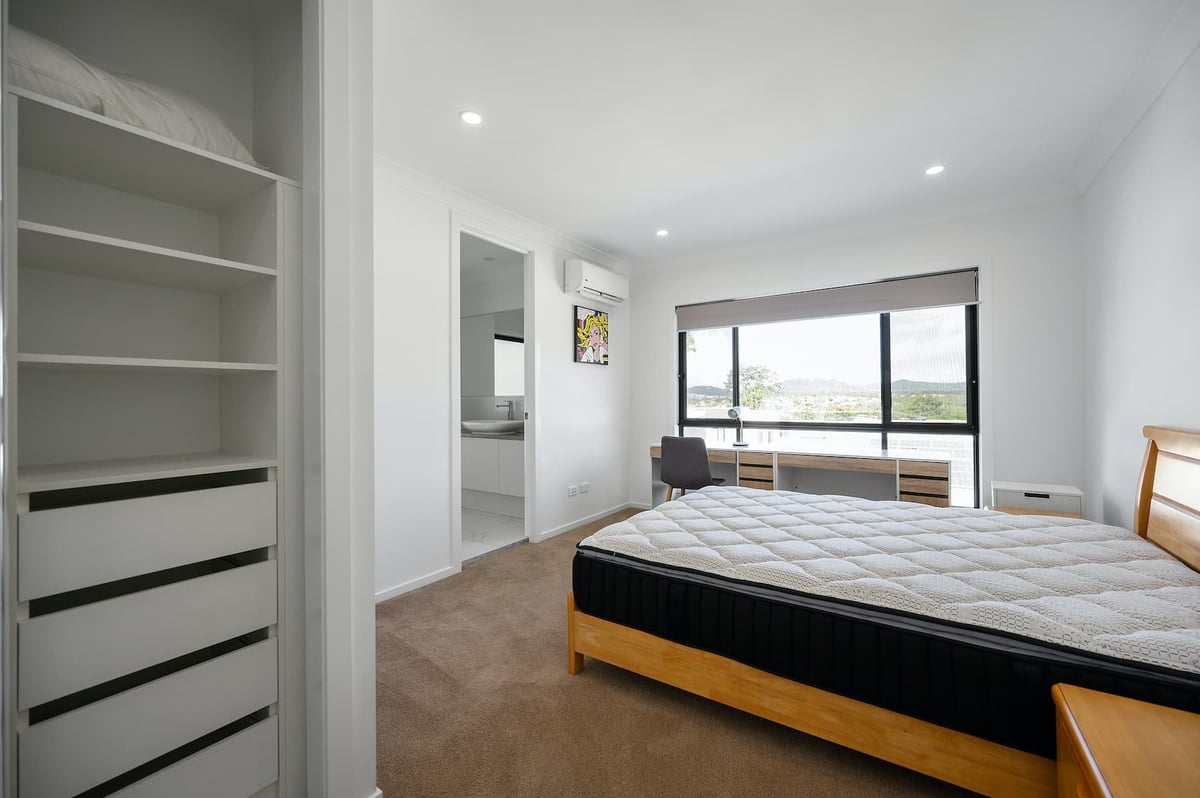 The biggest benefit to a mattress in a box, aside from the quality, is that your new mattress comes with a free trial to offset the fact that you weren't able to try it before you buy as you would with a traditional mattress.
Most brands on the market, like Koala, Emma, Eva, and Sleeping Duck, now offer a free trial period that usually ranges from a 100-night trial to a 120-night trial. Each mattress usually comes with a generous 10-year warranty, at the very least.
If you don't like it, simply return it and get a full refund. It's much better than buying a bulky, vastly overpriced mattress and going through the effort of heaving it onto your bed only to find out months down the track that it's messing with your back.
Another benefit is that any mattress in a box is typically going to be much less expensive than the traditional mattress. These brands don't have showrooms to display their mattresses, or salespeople to sell them. Those savings are passed on to the customer.
The boxed mattress market is now stuffed with options, from mattresses that put more emphasis on high-density foam, to that valuable 5-zone pocket spring mattress, to the ones that value temperature regulation above all. And that's across all sizes too, from the King single to the double mattress, to the Queen size mattress.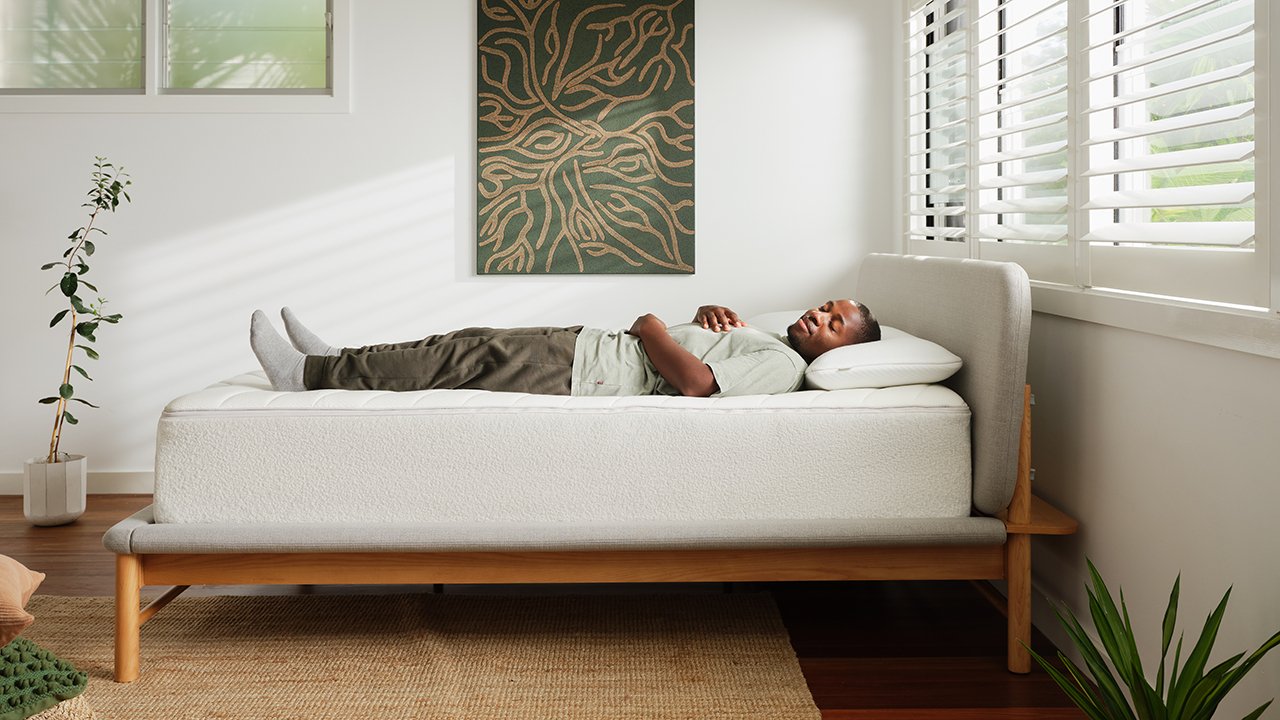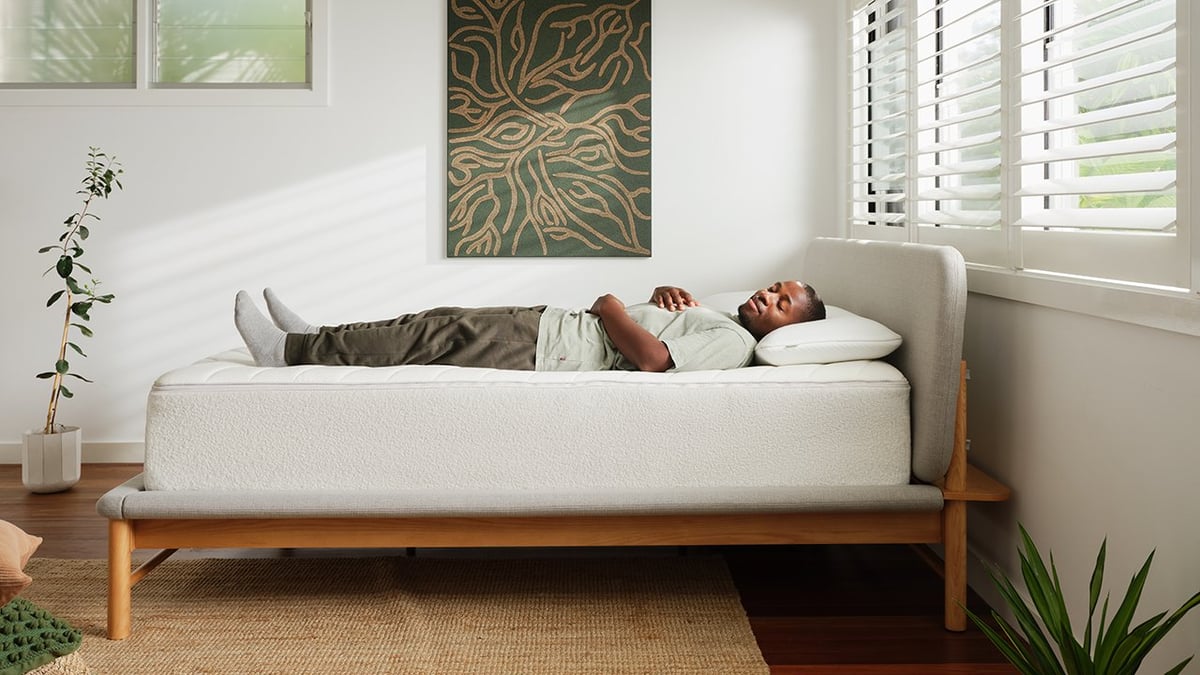 Just remember that price isn't necessarily based on size, it depends on the quality of materials used. Higher quality materials will add a bunch of features to your mattress, like movement isolation for less partner disturbance (you'll want to look out for a 5-zone pocket spring layer in that case), and superior temperature regulation (best when there's an open-cell structure or gel memory foam).
You'll also want to consider whether or not the mattress contains higher or lower toxicity of chemicals. Ideally, your mattress is going to last you 8-10 years, which is industry standard but doesn't really consider how frequently you'll be putting that mattress to work. If your Tinder game is strong, shave that figure down a few years. You might be able to offset that if you've got a strong personal hygiene routine, but putting the mattress through the wringer is still going to affect durability.
Speaking of sex. A bed in a box is generally not as good for a more vigorous sesh than a traditional mattress would be. This is all to do with energy transfer and coils. When you push down, the mattress pushes back up, maintaining an energy transfer that helps more than you might want to admit.
In order to be compressed properly, a mattress in a box would use shorter coils, meaning less energy transfer. Memory foam comfort layers are also used extensively, which is much better for sleeping than it is for sex. An exception here would be the Macoda. The pocket springs are designed to provide an extra bounce. And while this might not compare to a traditional mattress, it's still a good compromise.
Walls and floors don't bounce either, so it's not like you need it. And if you do, work out a bit more.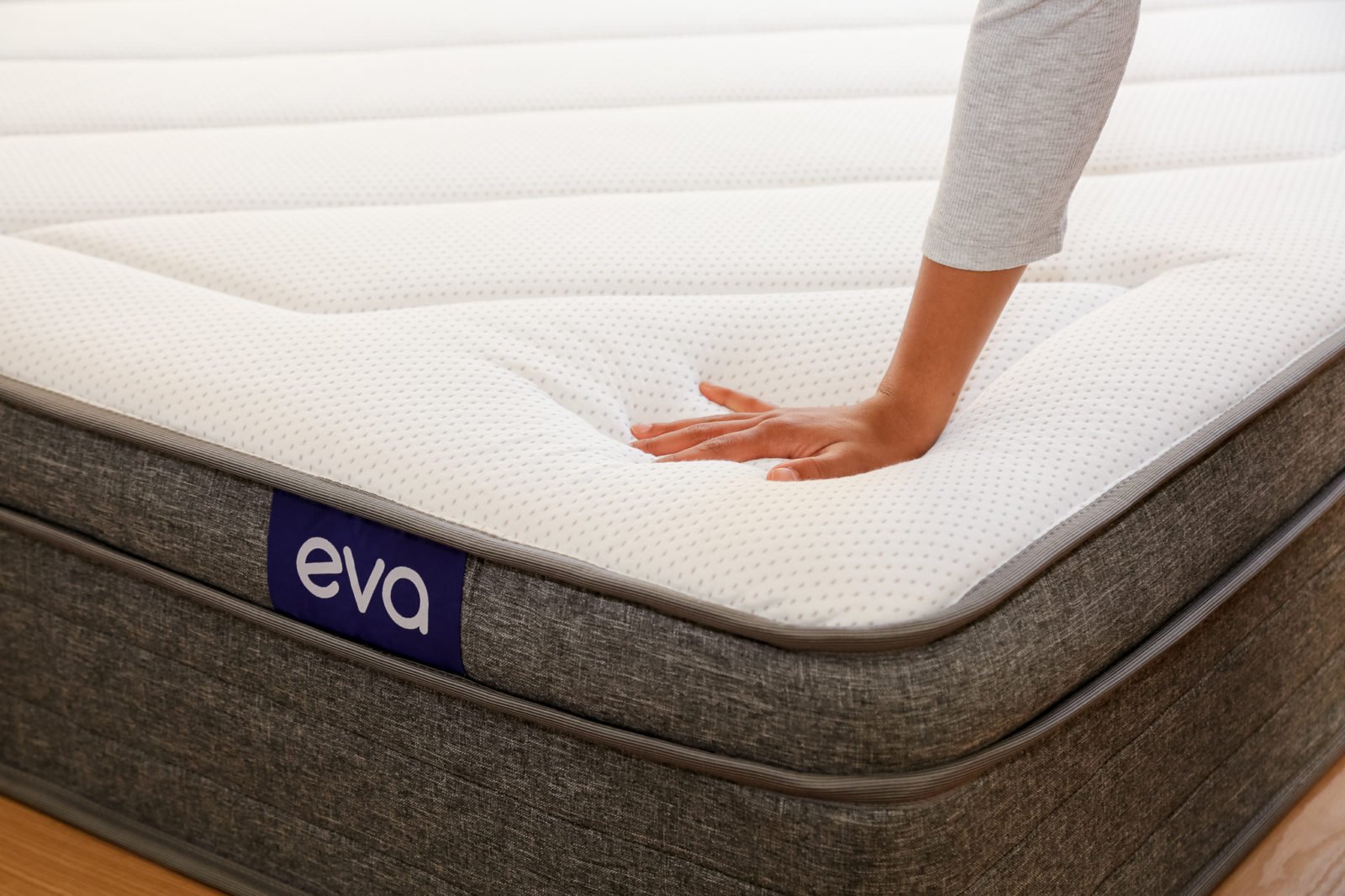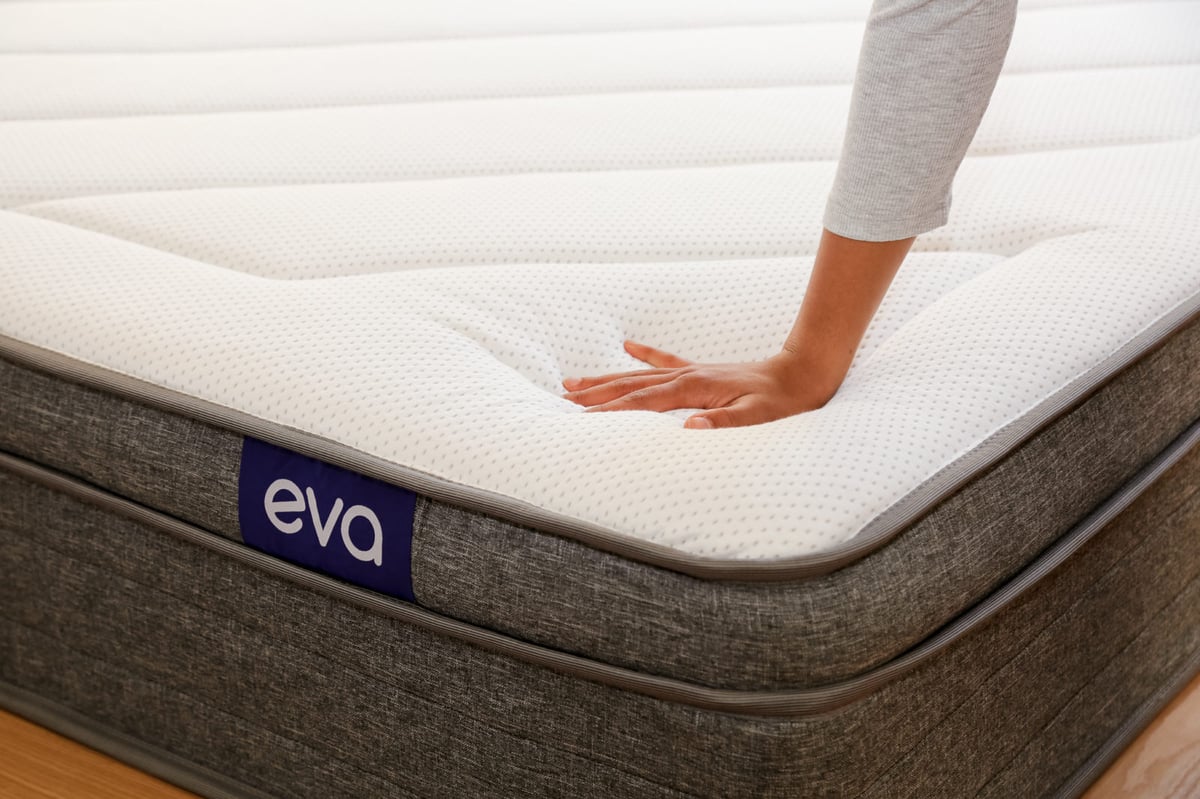 If you don't take care of your mattress, it'll reek by the time warranty expires. A realistic expectation of durability is somewhere in the ballpark of 5 years. That's still long enough for the more insidious materials to have an effect. Look out for materials that have been certified by regulatory bodies like Oeko-Tex with their Standard 100 rating.
In conclusion, you really want something that can relieve pressure points, work with a variety of sleeping positions, and offer better temperature control through careful design.
You also want a brand that's competitive. You might even find some that throw in some extras with their price tag, like a free bamboo sheet set or some pillow covers. This adds clear value, especially since quality bed linen is so expensive these days.
---
Enjoyed this mattress in a box buyer's guide? Check out some of our other
---
Frequently Asked Questions
How long is the free trial for a mattress in a box?
Mattress In A Box brands in Australia typically offer either 100 days or 120 days for you the trial the mattress. If you don't like it, you can return it for a full refund. However, the mattress will need to be in fair condition.
What is the best bed in a box in Australia?
The most popular bed in a box is Koala, but others that are worth a close look at are Eva, Emma and Macoda.
How long do bed in a box mattresses last?
The durability of a bed in a box mattress varies based on price, brand, and materials used. Typically the mattress is designed to last as long as the warranty does, so 10 to 15 years is a reasonable estimation. That number will be reduced to more intensive use, as well as other factors like personal hygiene and how many people are sleeping on it.