You've just watched Bradley Hill fly across the field; the adrenaline leaps right out of the TV and into your lounge room. You've got a jolt through the system and carefully raise your fist as if the triumph is your own, but your unearned sense of victory just doesn't feel the same unless you're haphazardly spilling some frothies on your mates in a pub while a chorus of cheers rings out. It won't feel the same unless you're actively looking for the best Melbourne pubs to watch the footy this weekend.
It's nowhere near a secret that Melbourne is ravenous for the AFL, kicking off the season by flooding local pubs with beer, live sports, and general shit-talking. The city is built on it, so of course you're going to need to be across the best pubs in Melbourne for when you can't go another minute without getting amongst the game after its toughest year on record.
RELATED: Amazon's AFL Docuseries 'Making Their Mark' Has A First Trailer
---
---
These Are The Best Pubs & Sportsbars In Melbourne
Garden State Hotel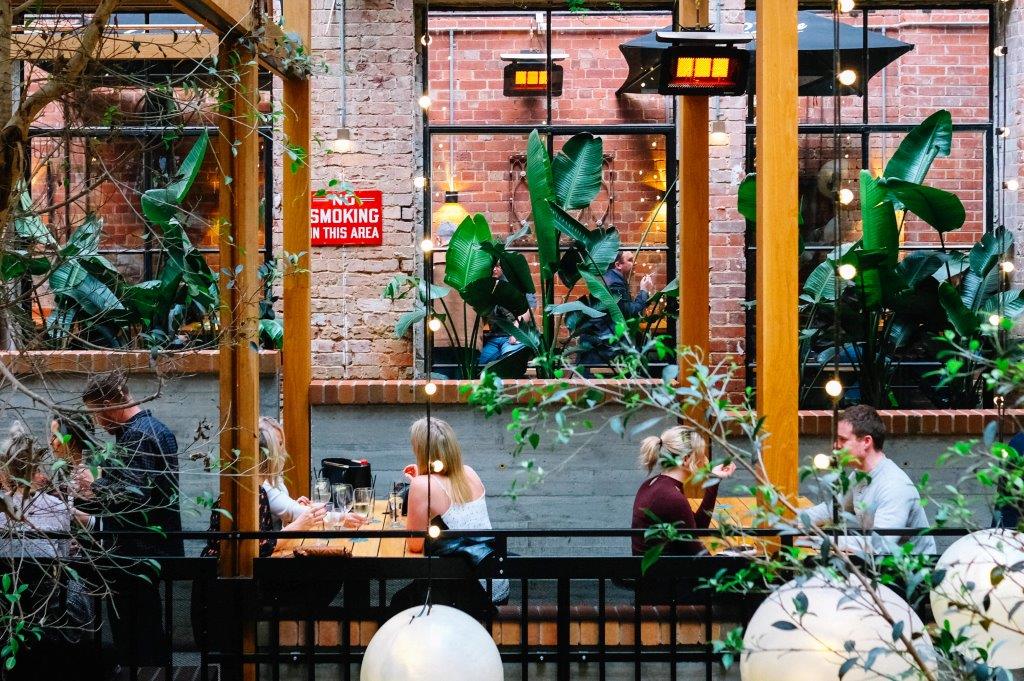 A sprawling, four-level pub in the heart of Melbourne on Flinders Lane, Garden State Hotel provides plenty of action on the big screen and across a range of spaces both indoor and out. Tune in to the big game across the ground floor bar and beer garden before heading downstairs at half time for a cocktail in the Rose Garden Saloon.
Address: 101 Flinders Lane, Melbourne
Contact: (03) 8396 5777
---
The Duke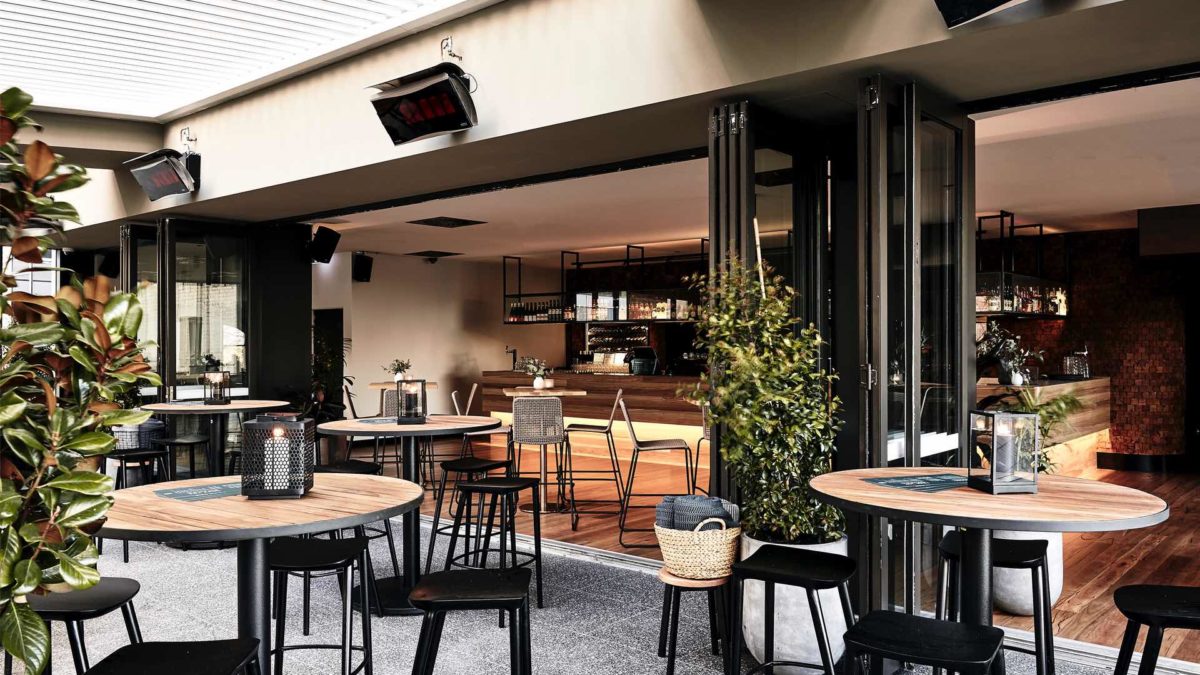 The Duke was established in 1853, making it the oldest licensed pub in Melbourne and their association with Australian rules football is arguable just as long. Boasting a fresh modern look, the menu delivers some of the best pub food in town. Be sure to reserve a booth on the rooftop after the match for that even rowdier post-game kick-on.
Address: 146 Flinders Street, Melbourne
Contact: (03) 9810 0066
---
The Imperial
With stunning views of Parliament House and back towards the city, the impressive Imperial Rooftop is a large relaxed space, decked out with plenty of seating, 20 beers on tap and the rooftop's own kitchen, serving sandwiches, burgers and more. The rooftop sits above one of Melbourne's popular sports pubs and will no doubt be packed to the rafters on Grand Final Day.
Address: 2-8 Bourke Street, Melbourne
Contact: (03) 9810 0062
---
Builders Arms Hotel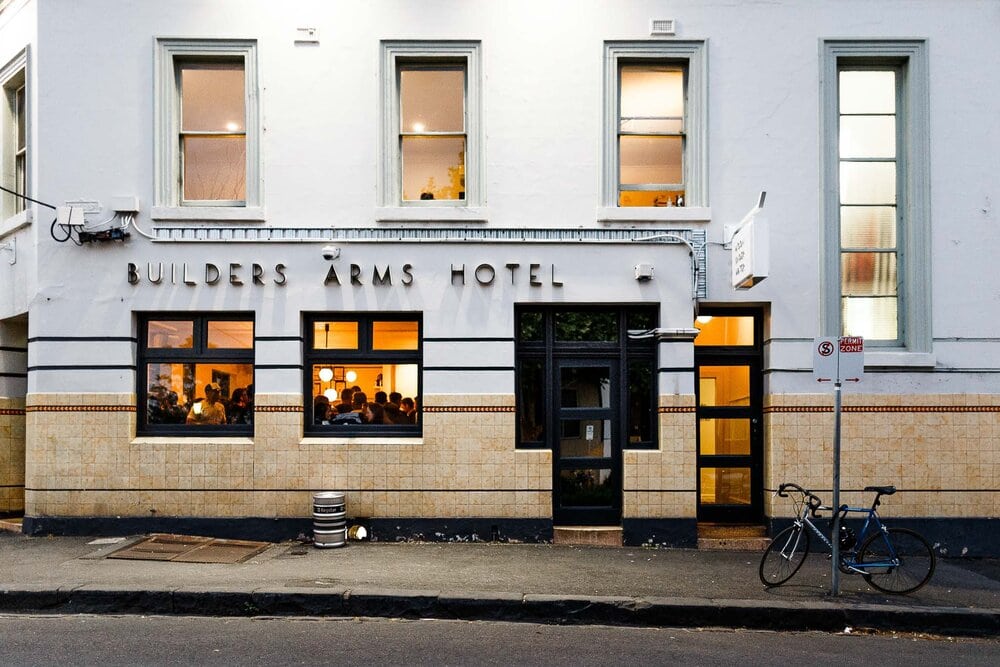 Doors are set to swing open early at the Builders Arms Hotel, with egg and bacon rolls on the menu for those that arrive early enough. The Public Bar will deliver beer specials across the course of the big match with things to get live and loud as the volume is turned up from the first bounce until the final siren.
---
---
Address: 221 Gertrude St, Fitzroy
Contact: (03) 9417 7700
---
The Rose Fitzroy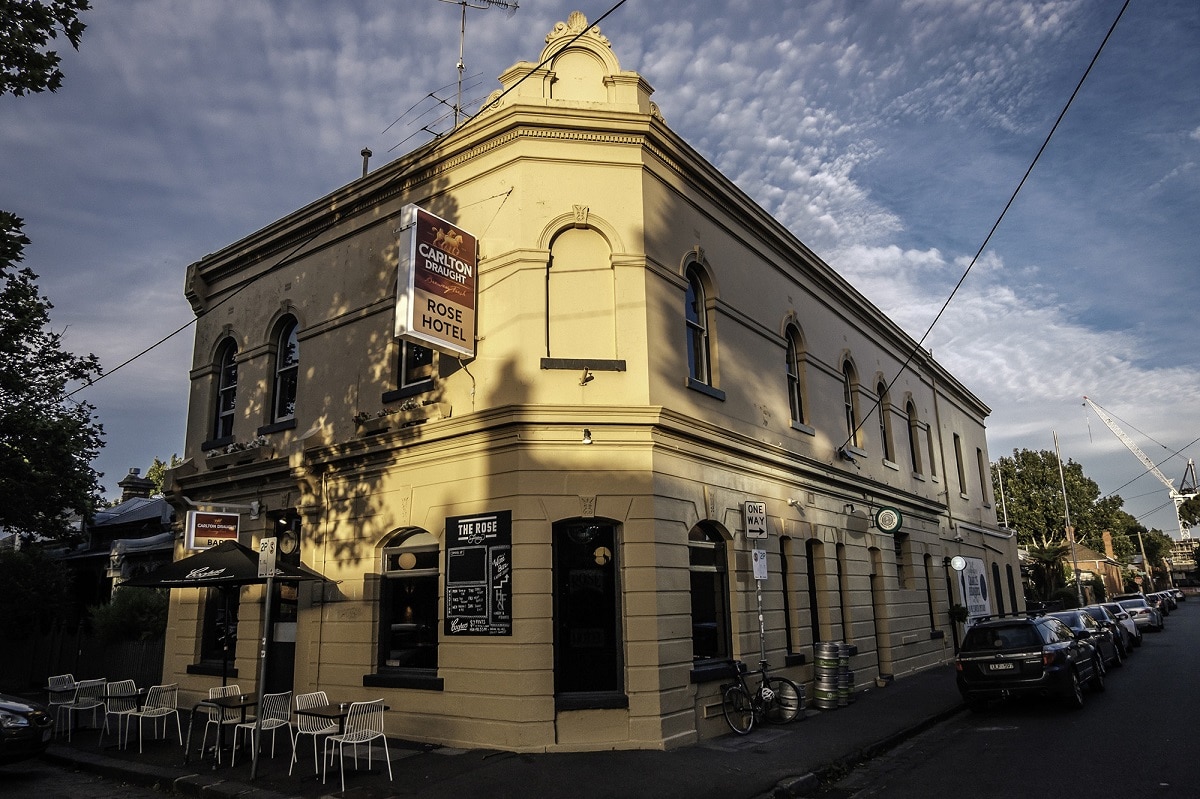 Another traditional old pub that's been given a bit of love in the form of a new layout, drinks and food menu whilst retaining its traditional character and loyalty to the sporting crowd. In the heart of eclectic Fitzroy, this corner local feels like an extension to the lounge room and is an institution of the north.
Address: 406 Napier St, Fitzroy
Contact: (03) 9417 3626
---
The London Tavern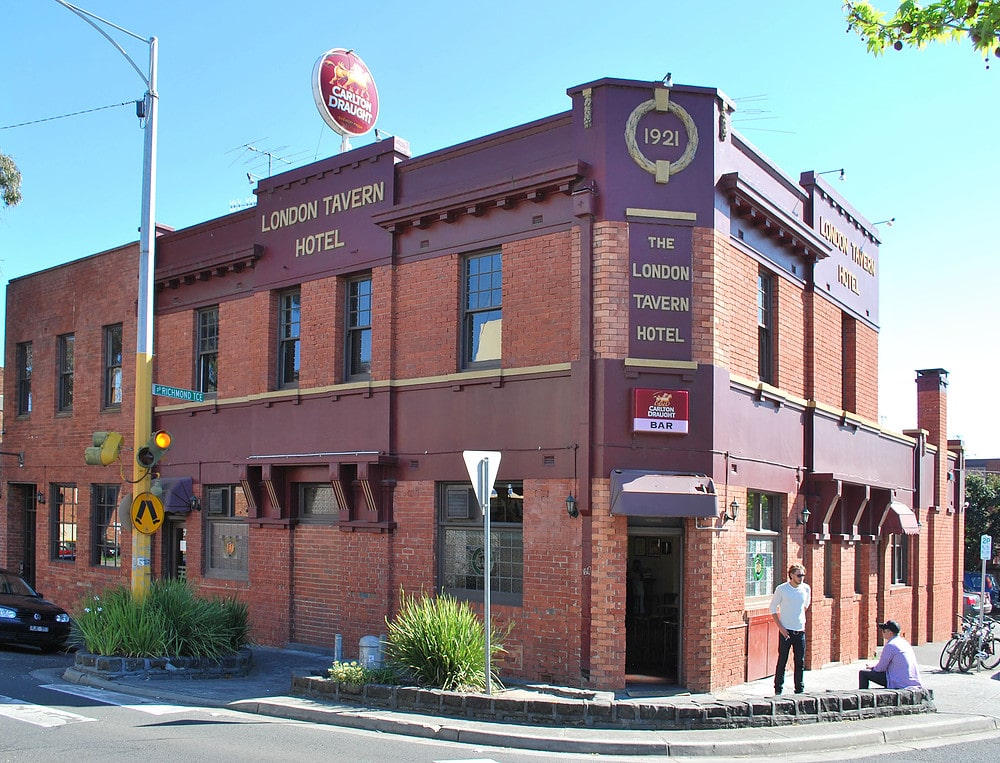 Located in the heart of Richmond and close to Melbourne Cricket Ground (MCG), the London Tavern is a typical corner pub with a sprawling beer garden where punters can almost hear the roar of the crowd. A new menu offers plenty of options for lining the stomach on a day which can involve much imbibing of local ales. It's one of the best sportsbars in Melbourne without any doubt.
Address: 238 Lennox St, Richmond
Contact: (03) 9428 6894
---
The Middle Park Hotel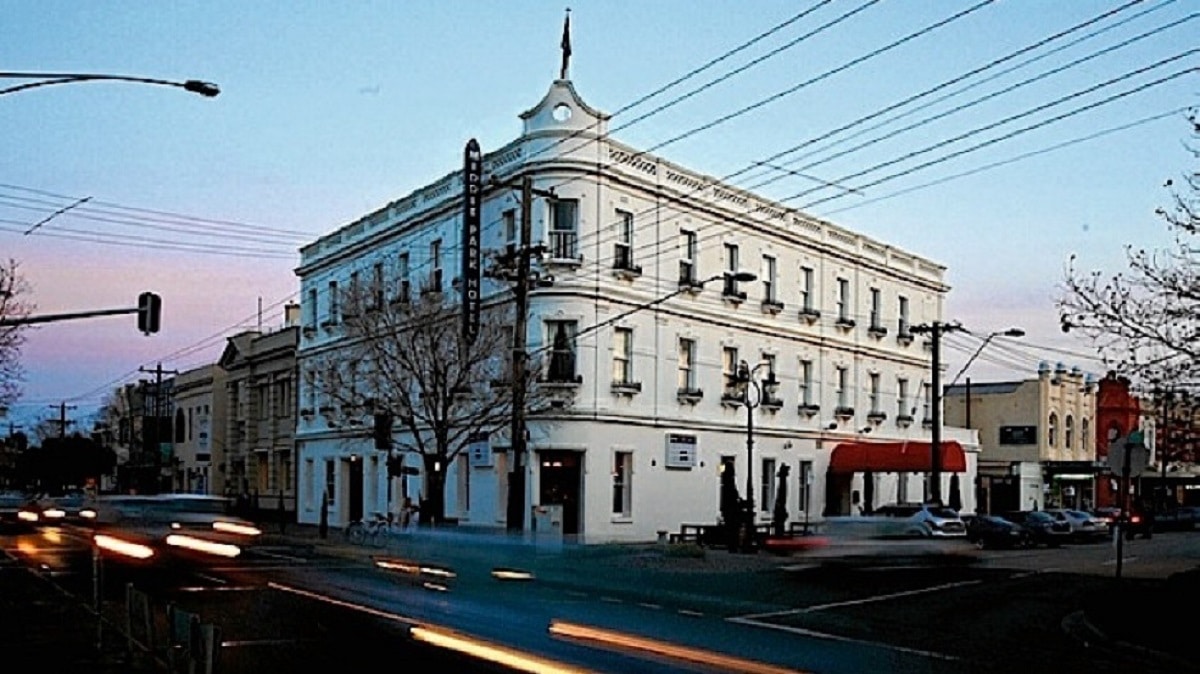 With an emphasis on quality food and drink and sleek but simple sophistication, The Middle Park Hotel provides a high-end experience for customers who expect nothing less. Capturing the essence of an exclusive gentleman's club while paying homage to 'true blue' Melbourne sporting pub culture, Middle Park Hotel also offers 25 boutique hotel rooms for those visitors looking to get a real South Melbourne immersion.
Address: 102 Canterbury Rd, Middle Park
Contact: (03) 9810 0079
---
Young & Jacksons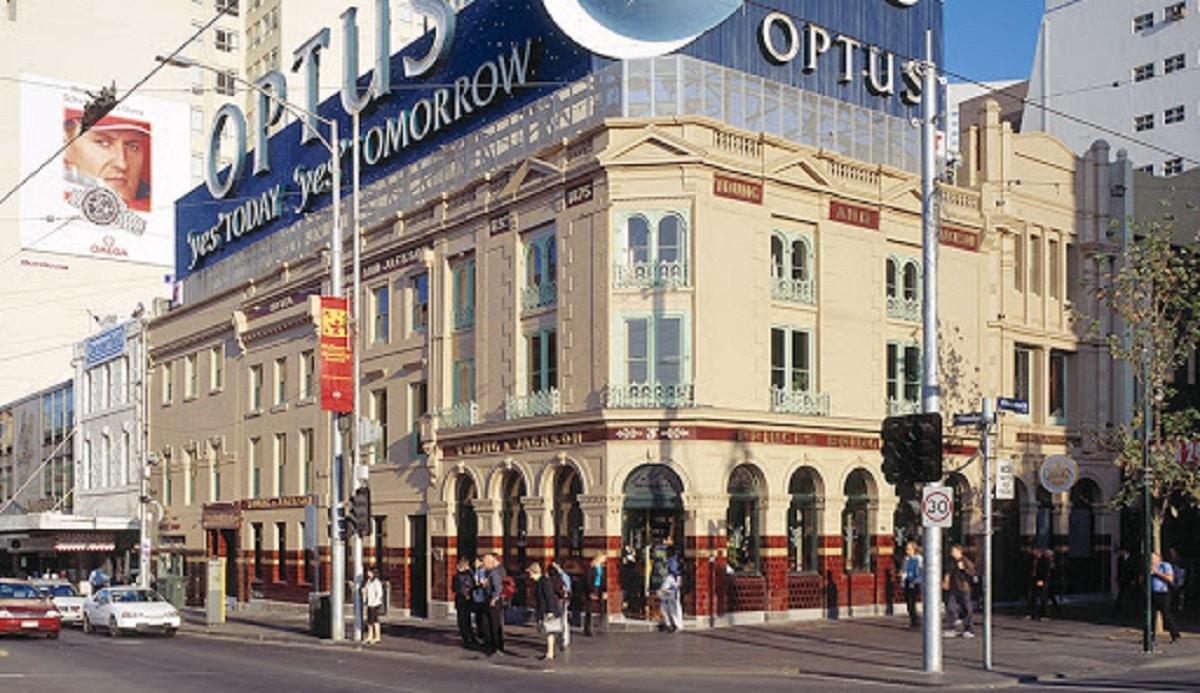 Located on the bustling corner of Swanston and Flinders Streets (opposite Flinders Street Station), this icon of Melbourne sportsbars is about as famous as any pub can get. From footy fans and visit performers to out-of-towners and locals, everyone's had a beer at Young and Jacksons.
---
---
Address: 1 Swanston St, Melbourne
Contact: (03) 9650 3884
---
The Grosvenor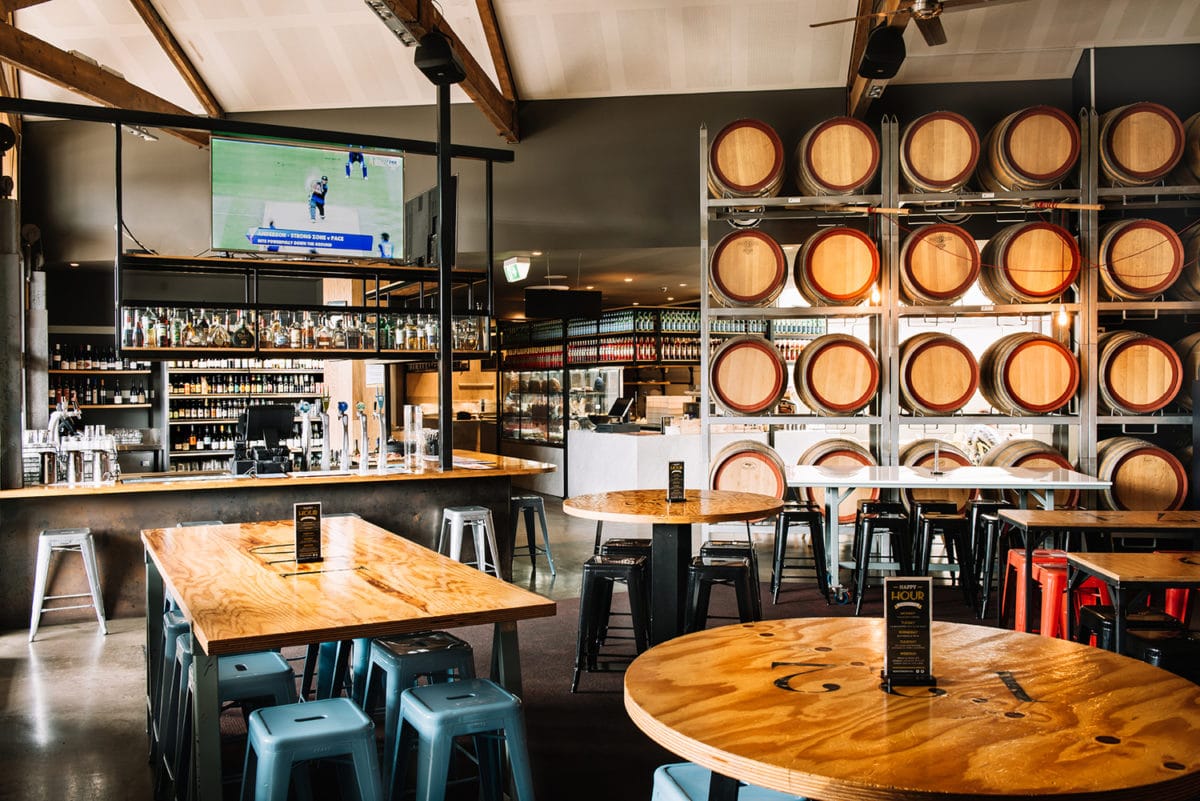 A renovated late 1800s pub with industrial-chic decor and a marble bar. Grosvenor Hotel is the destination of the south to watch AFL matches with all games televised live on the big screens. Better than great pub grub – Grosvenor Hotel prides itself on its commitment to sourcing, ageing and preparing premium cuts of grass fed Victorian beef – and drink promotions will make The Grosvenor a popular destination on match day.
Address: 10 Brighton Road, St Kilda East
Contact: (03) 9531 1542
Harlow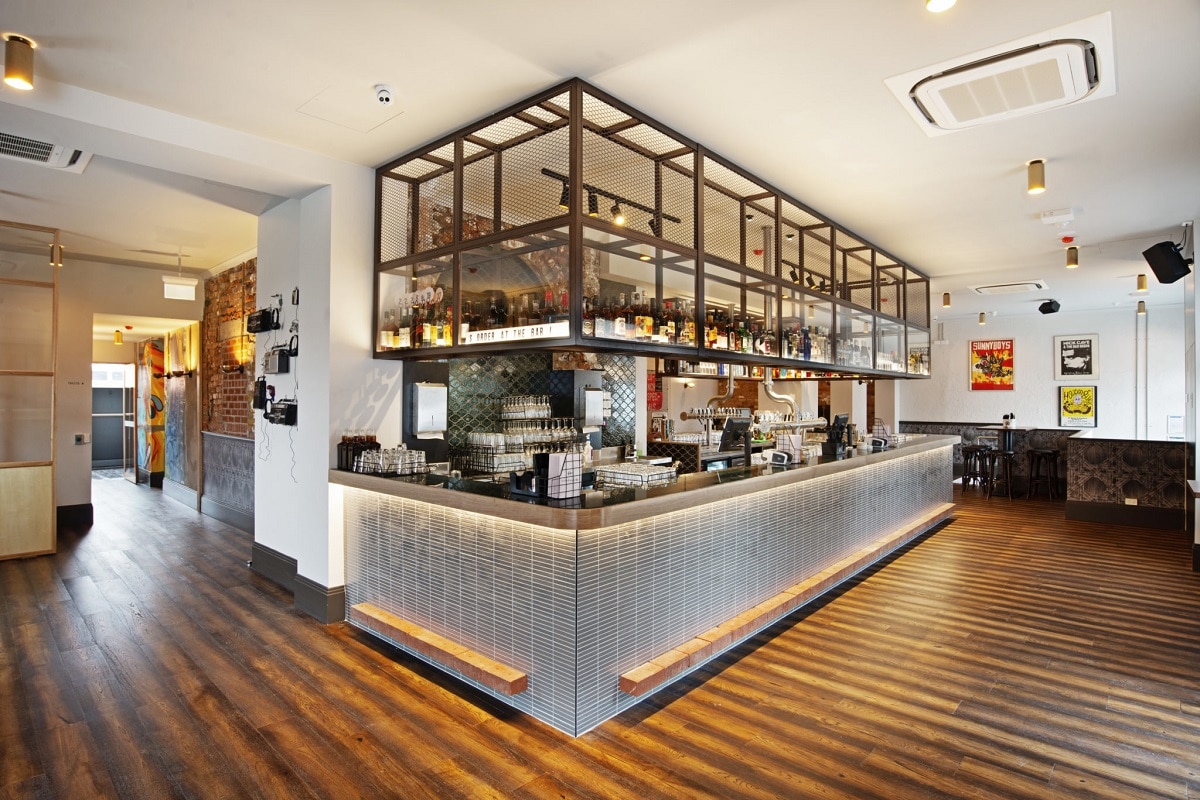 The former Great Britain Hotel on Church Street has been reborn as a gastro-pub. The rock'n'roll pub has been completely transformed into an all-occasions venue, which includes a split-level beer garden that can host up to 250 people and a new rooftop. Few sportsbars in Melbourne are as exciting when looking for somewhere to watch the footy this weekend.
Address: 447 Church St, Richmond
Contact: (03) 9810 0082