Where's the best brunch in Melbourne? Such a question will invariably net you a dozen different answers so I've decided to list my favourites, along with some pro suggestions by locals and the rest of the wider Boss Hunting team.
Little needs to be said about Melbourne's culinary credentials at all hours. The first meal of the day in this city is often just as good as lunch or dinner, with plenty of cafes and restaurants in the city widening the scope for the best breakfasts and the best brunches in Melbourne.
It's a tough job but we have drawn on years of eating around Melbourne to put together this quick, decisive round-up of the best breakfast and brunch spots Melbourne has to offer, from St Kilda and Melbourne's CBD to Collingwood, North Melbourne and beyond.
---
---
Best Breakfast & Brunch In Melbourne – Top Picks
Best Weekend Brunch for Groups: Higher Ground, Melbourne CBD
Best Bottomless Brunch in Melbourne: The Provincial Rooftop, Melbourne CBD
Best for Coffee: The Kettle Black
Best for Vegetarians: Auction Rooms, North Melbourne
---
North/West Brunch Cafes
South Of Johnston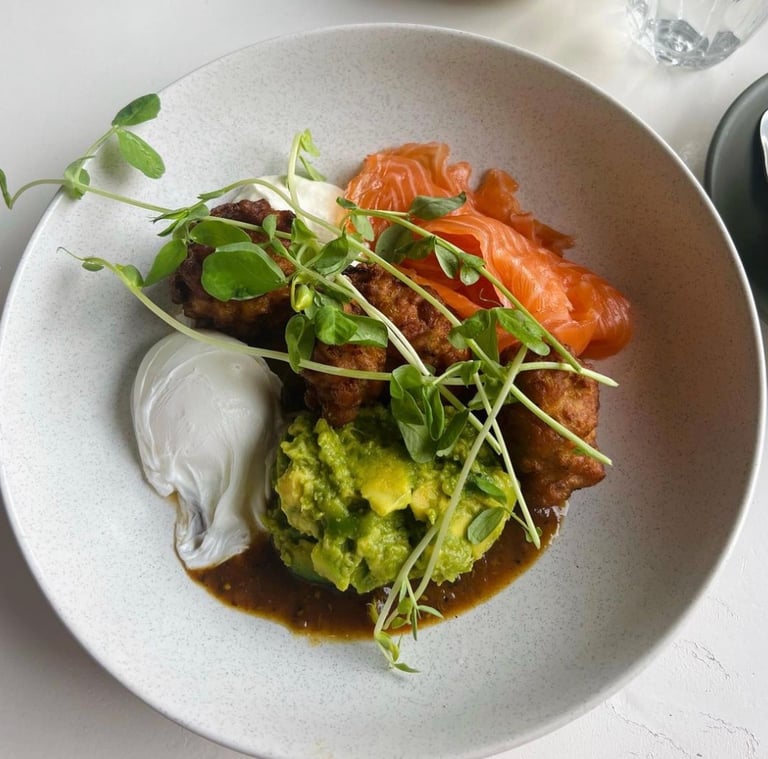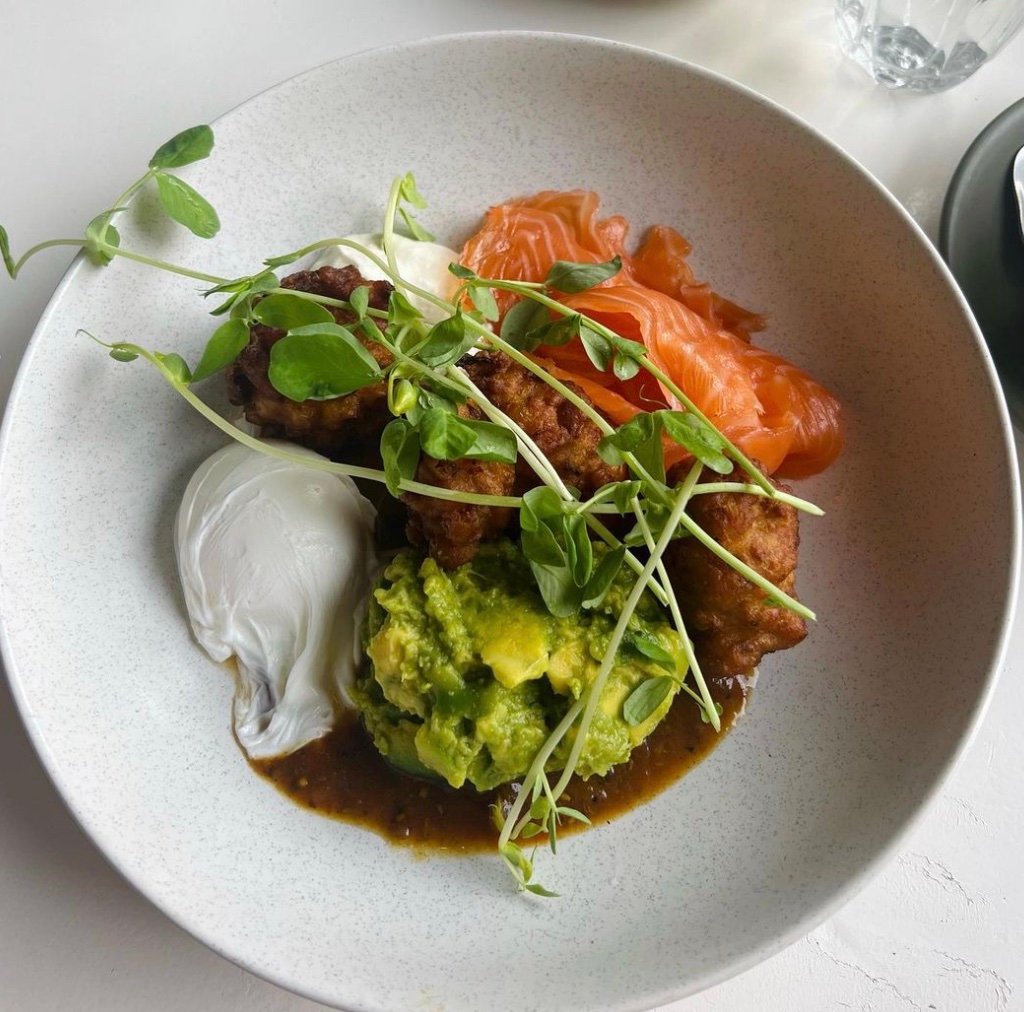 One of the most popular breakfast/brunch spots in Collingwood, South Of Johnston is quickly becoming an institution in the inner north. Run by Stuart McKenzie (who also owns Oxford Larder around the corner), the interior of South Of Johnston is homey and bustling no matter the time of day you arrive, with a comfortable outdoor space to pick if the sun is shining.
On the menu, the shoestring fries and mimosas are the perfect complement to any larger plate, which include corn and zucchini fritters, chorizo eggs, smoked salmon, and more. The coffee is excellent, the service friendly and if you're bringing a four-legged friend they're more than welcome too.
---
Florian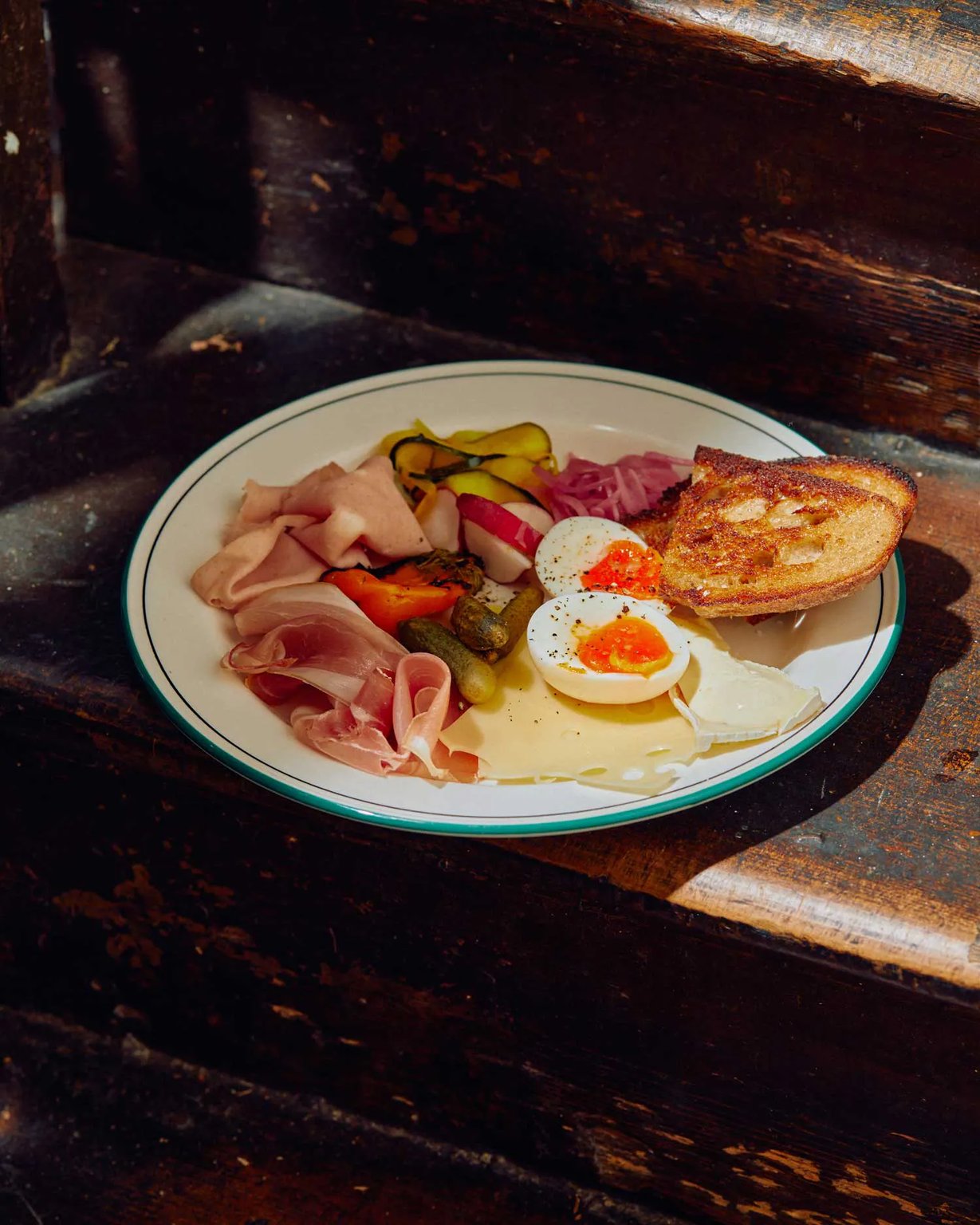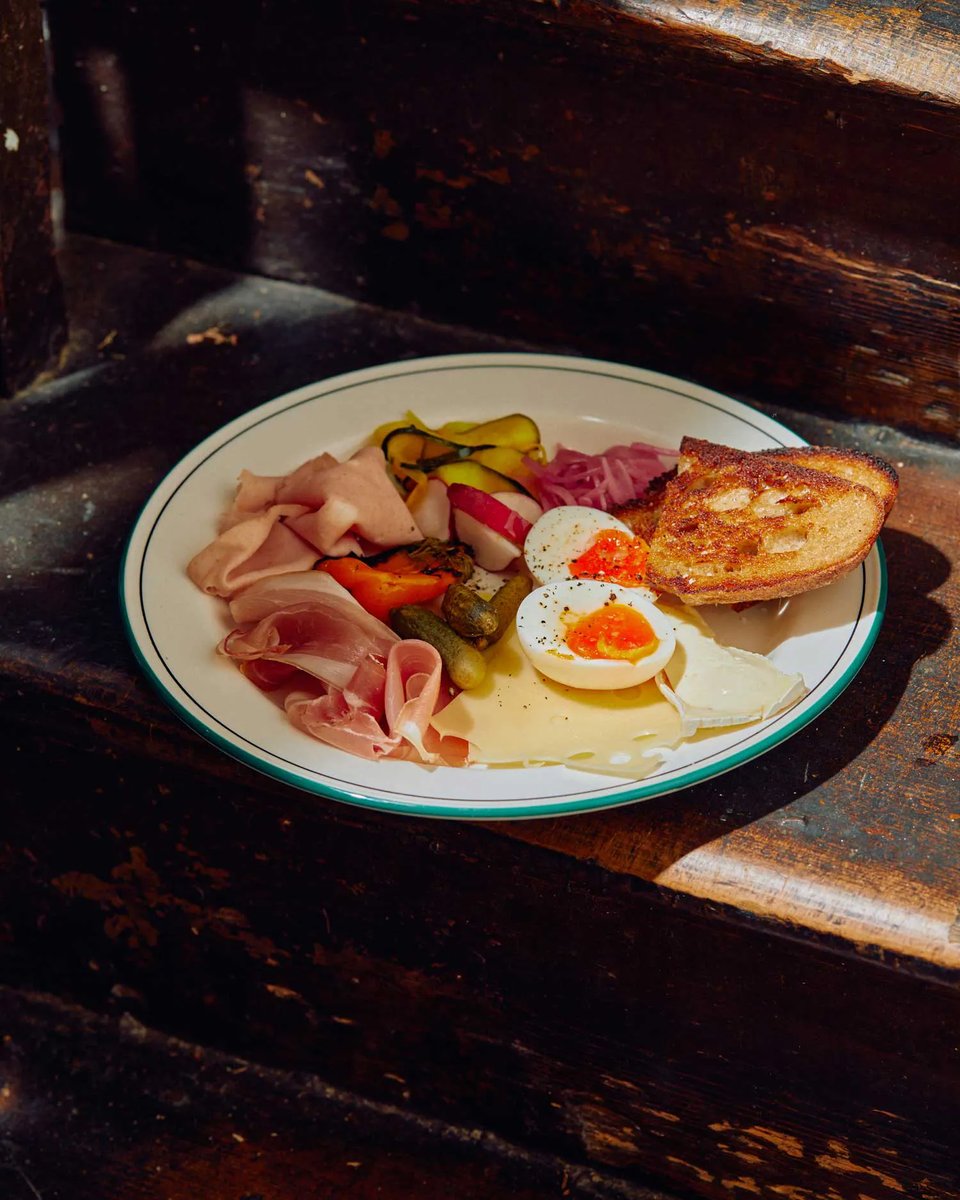 It's hard to describe, but the stretch of Rathdowne Street where you'll find Florian has a sense of calm to it that feels European — from the softly swaying trees and dogs on leather leads, to the faces of the bleary-eyed share-housers taking their first sip of morning coffee. This sense of continental peace is something that Florian both assists in developing and capitalises on, serving up a modest, yet high-quality menu of dishes like salmon gravlax, house-baked focaccia and asparagus toast. Go alone, take a book, and enjoy the morning to yourself.
---
Bentwood, Fitzroy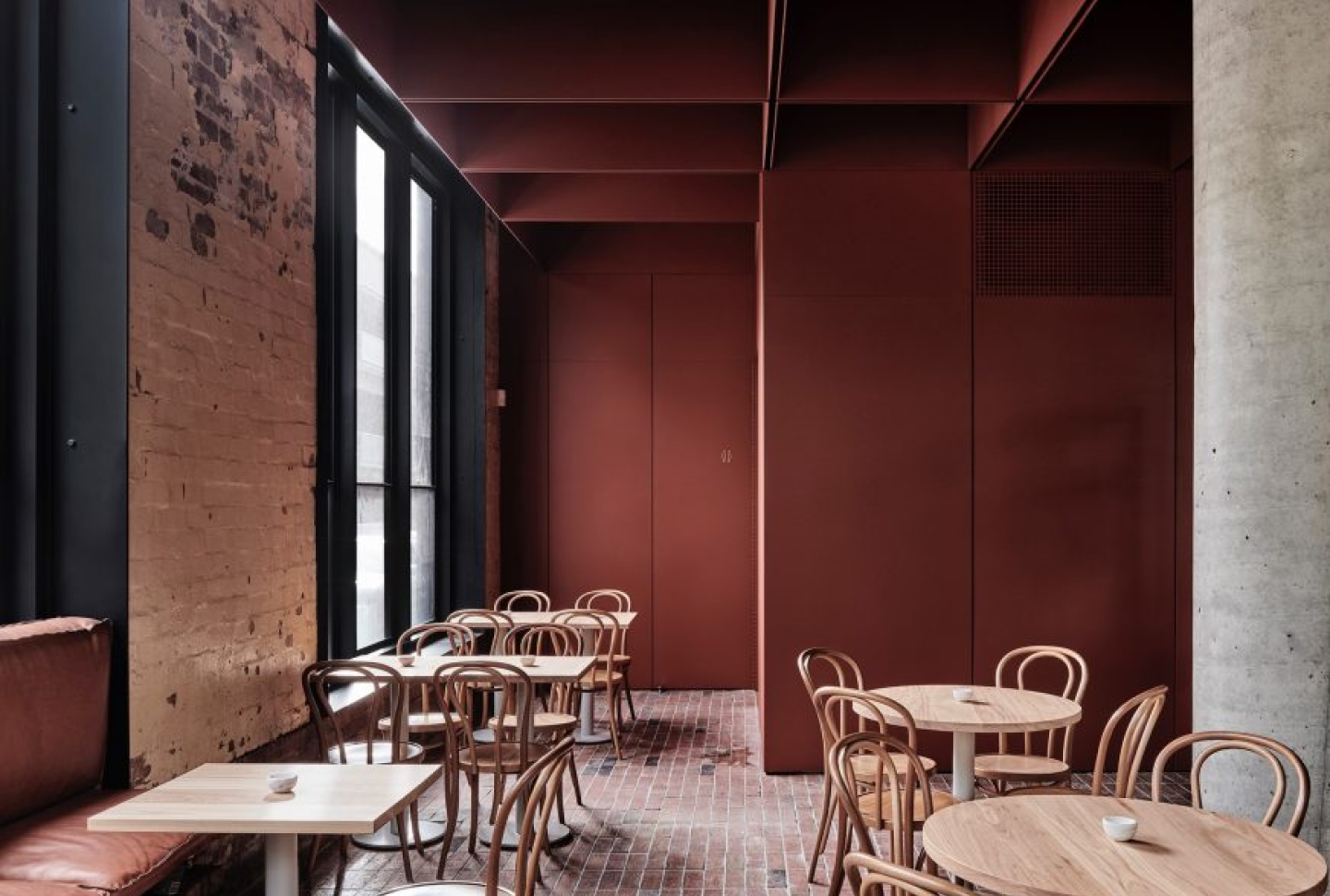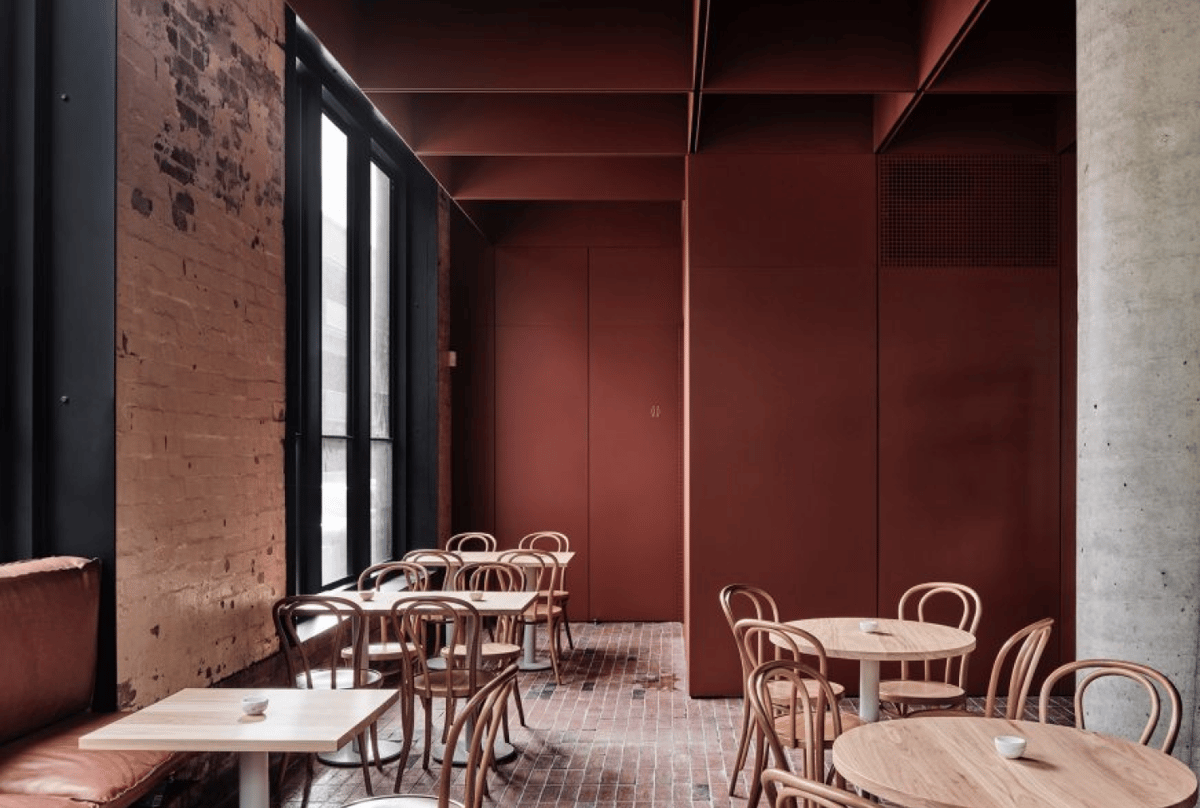 Melbourne staples like chilli scrambled eggs and acai bowls tend to dominate Bentwood tables most mornings. Australian cafe classics are the bread-and-butter of this kitchen, which is often just as popular for its hot prawn rolls when lunchtime hits.
It's the sweet spot of brunch that's most popular here, however. And that's no surprise. Especially when staples like eggs benny are given such thought that what you end up with is a glorious stack of mojo pork shoulder on a corn and jalapeno waffle with achiote hollandaise, poached eggs, chimichurri and spiced cracklings. This is not your standard Melbourne cafe.
---
Napier Quarter, Fitzroy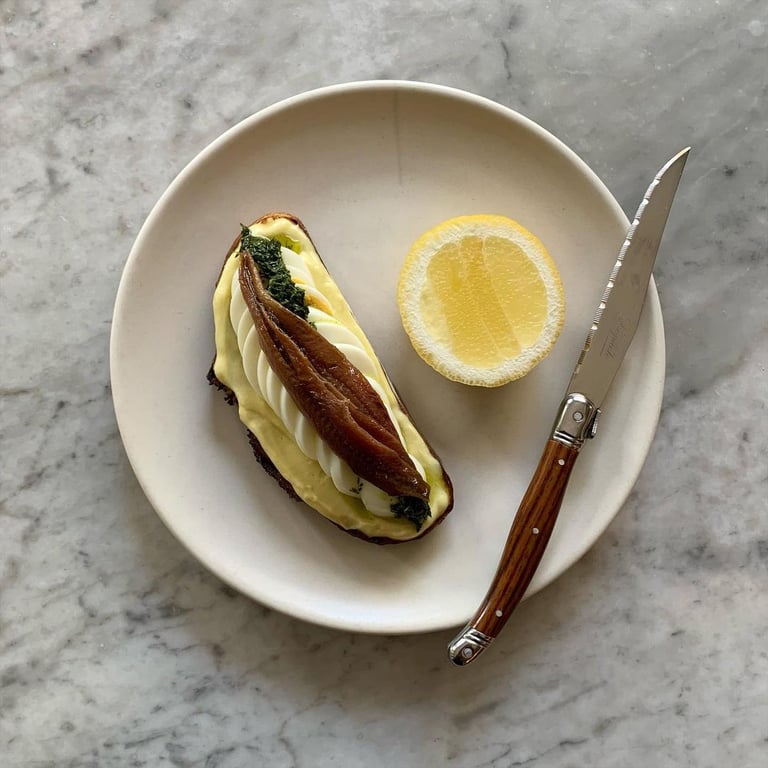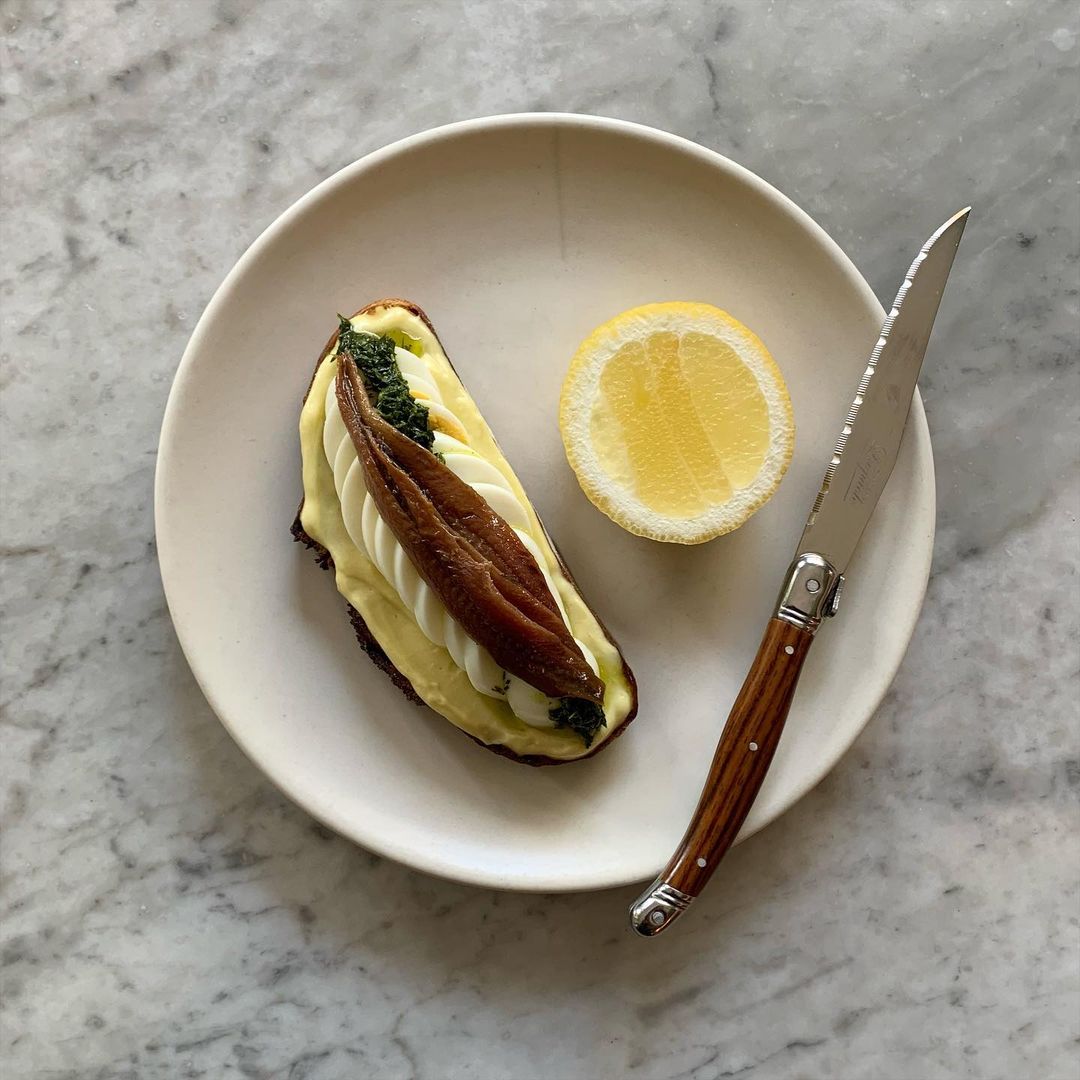 A hybrid all-day espresso and wine bar with serious style. Napier Quarter is now one of the most popular brunch spots in Fitzroy. And while you'll find the place just as busy at night, it's those early morning pastries and midday brunches that represent the venue at its best.
If you want something simple and fresh go for the two boiled eggs with chives. In fact, most of the brunch options here are off the eggs-on-toast variety, and while that doesn't say much on paper, you'll be surprised by just how creative the kitchen can get with very few artisan ingredients.
Or you can always go for the continental breakfast which flips the expected anchovies on toast into something more substantial with perfect boiled eggs diced up with salsa verde. The kitchen here practices plenty of restraint when it comes to Victoria's best produce so this is pretty much a signature that you can have for breakfast, lunch or dinner.
---
Auction Rooms, North Melbourne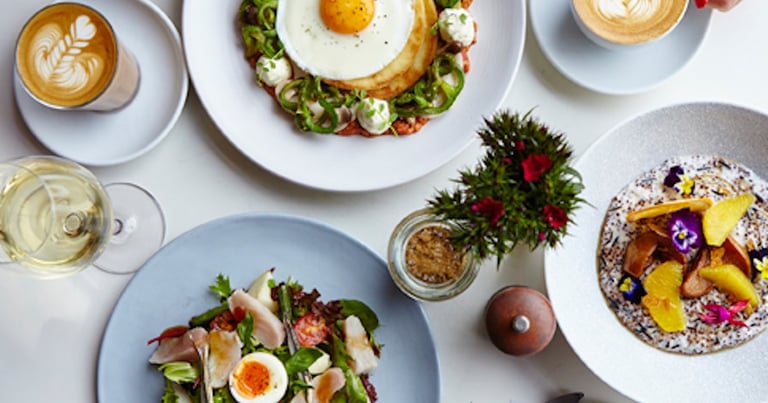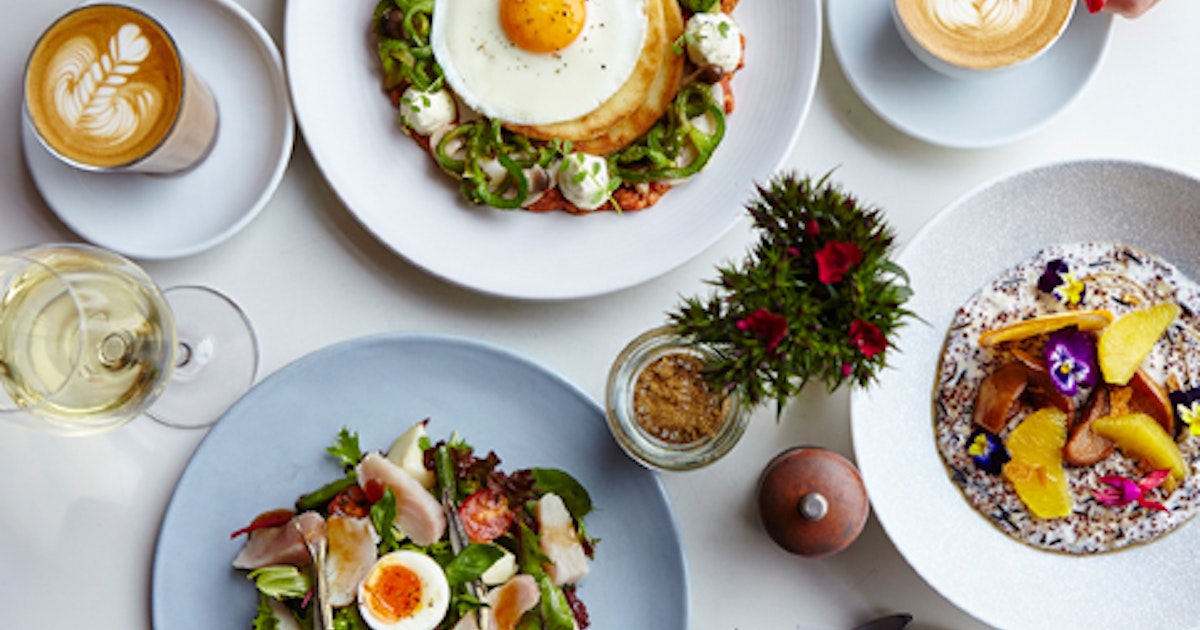 I feel like Auction Rooms doesn't get enough love in the press as it used to. This busy North Melbourne cafe, which opened in 2016 as part of the St Ali empire, is an absolute treat when it comes to weekend brunch and has built up a cult-like following over the past few years. Of course, speciality coffee is a big reason most people come here as well.
There are many cafes and shops nearby that are heaving for brunch. And sure, you could easily grab a quick bagel with salmon and double cream cheese from most nearby places but it's worth rocking up to Auction Rooms with a group and settling in for a few hours.
You'll want to shy away from the classics too; go straight for the vegan-friendly eggplant cannelloni, which is filled with kale, basil, cashew bechamel, Israeli couscous, red peppers and zucchini and then served with pumpkin jam and a smokey tomato and chicken pea sauce.
---
Cibi, Collingwood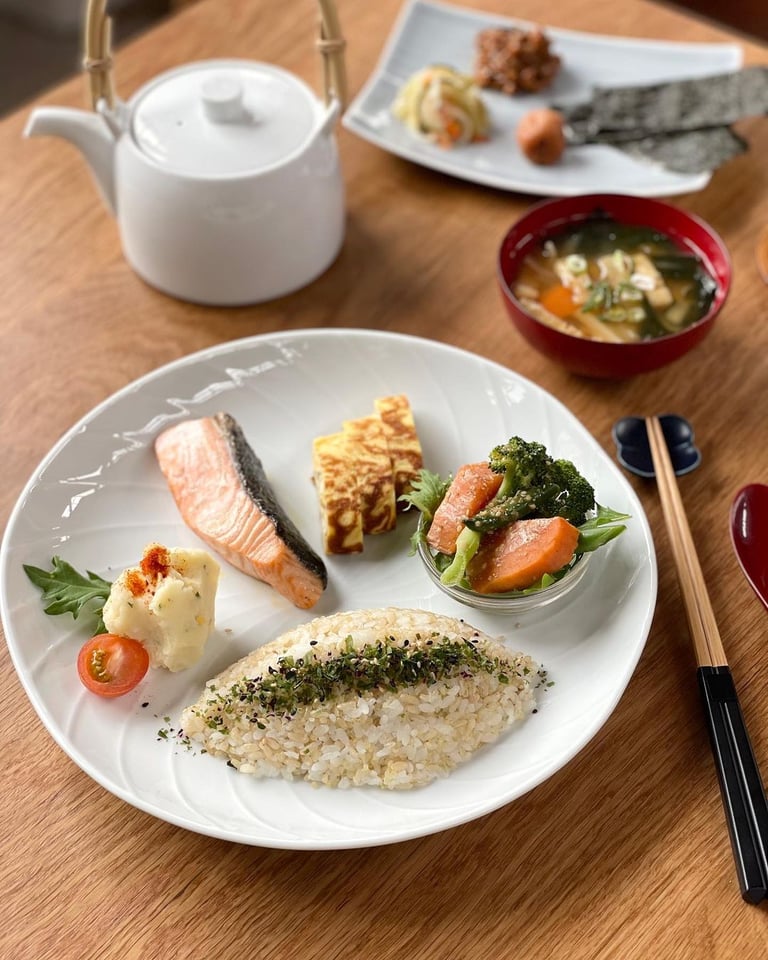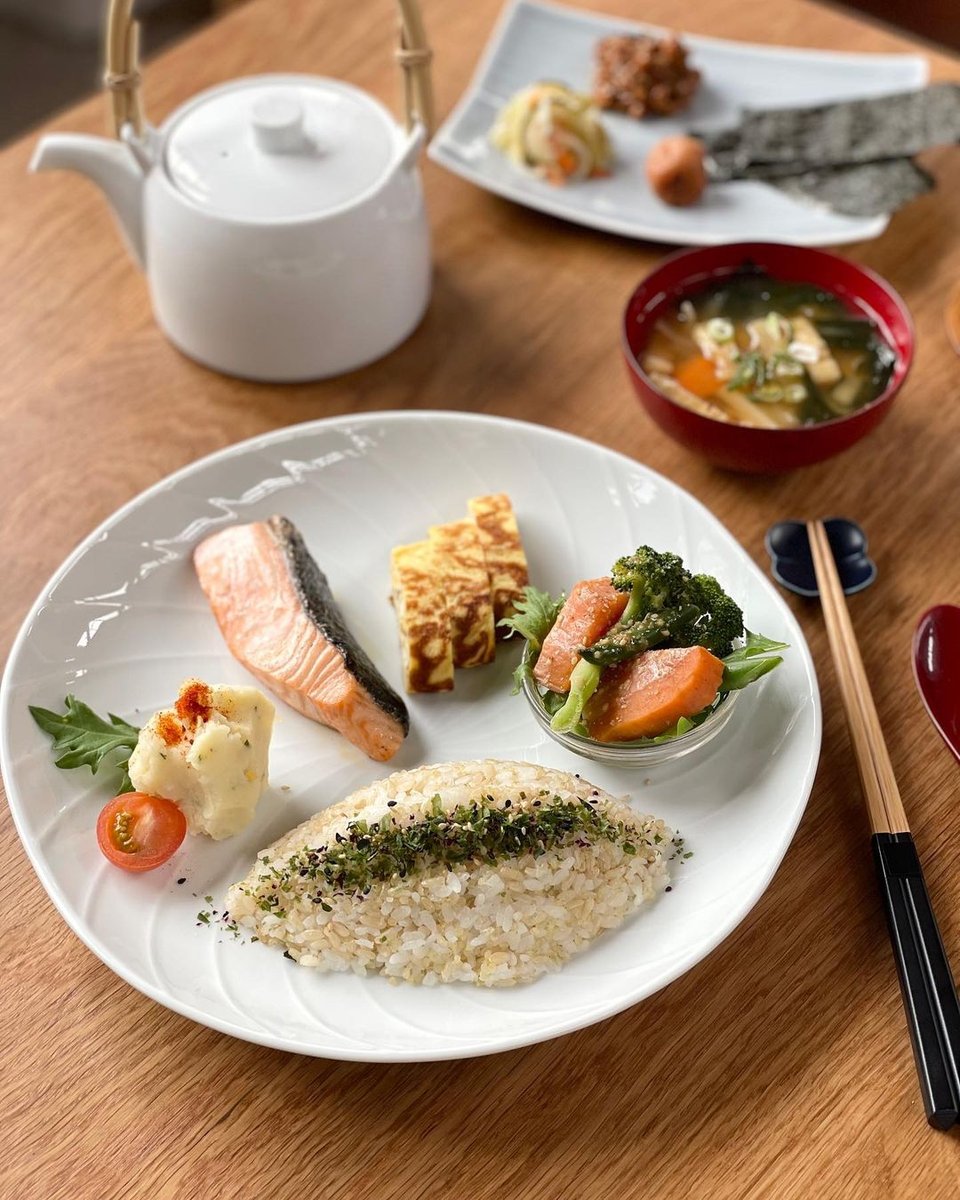 CIBI in Collingwood is a stone-cold classic for Melbourne locals. This beloved Japanese concept store places a lot of value on house-made ingredients and the dedication makes a difference. The traditional Japanese breakfast plate is usually the way to go for first-timers, presenting some moreish grilled salmon along with a tamagoyaki egg omelette, seasonal vegetables, miso soup and the store's own Cibi rice blend.
This store is valuable far beyond brunch, however. There's a nursery in case you want to take home any plants, as well as shelves stacked with a curated selection of high-quality Japanese grocery ingredients.
---
Lankan Tucker, Brunswick West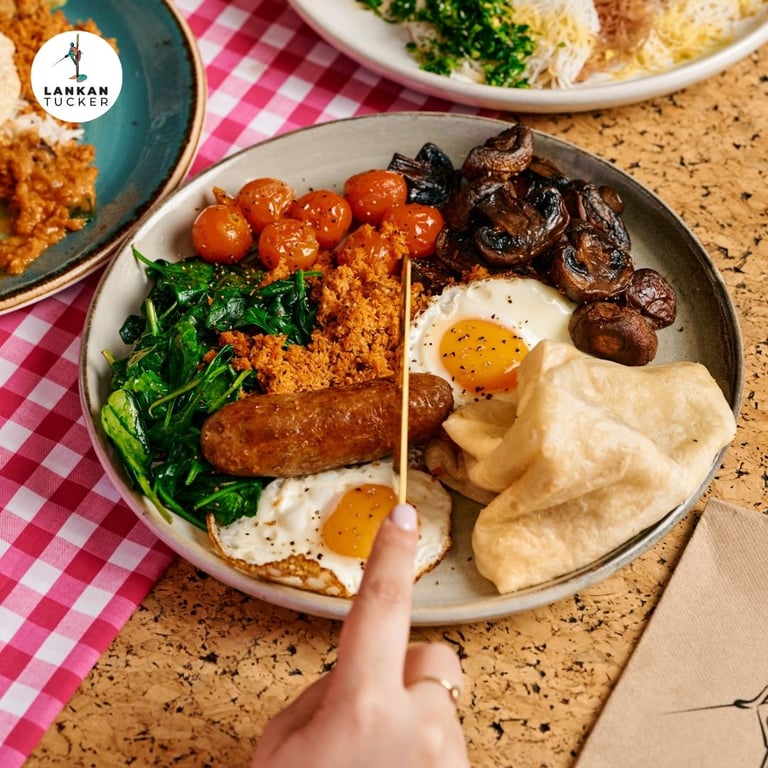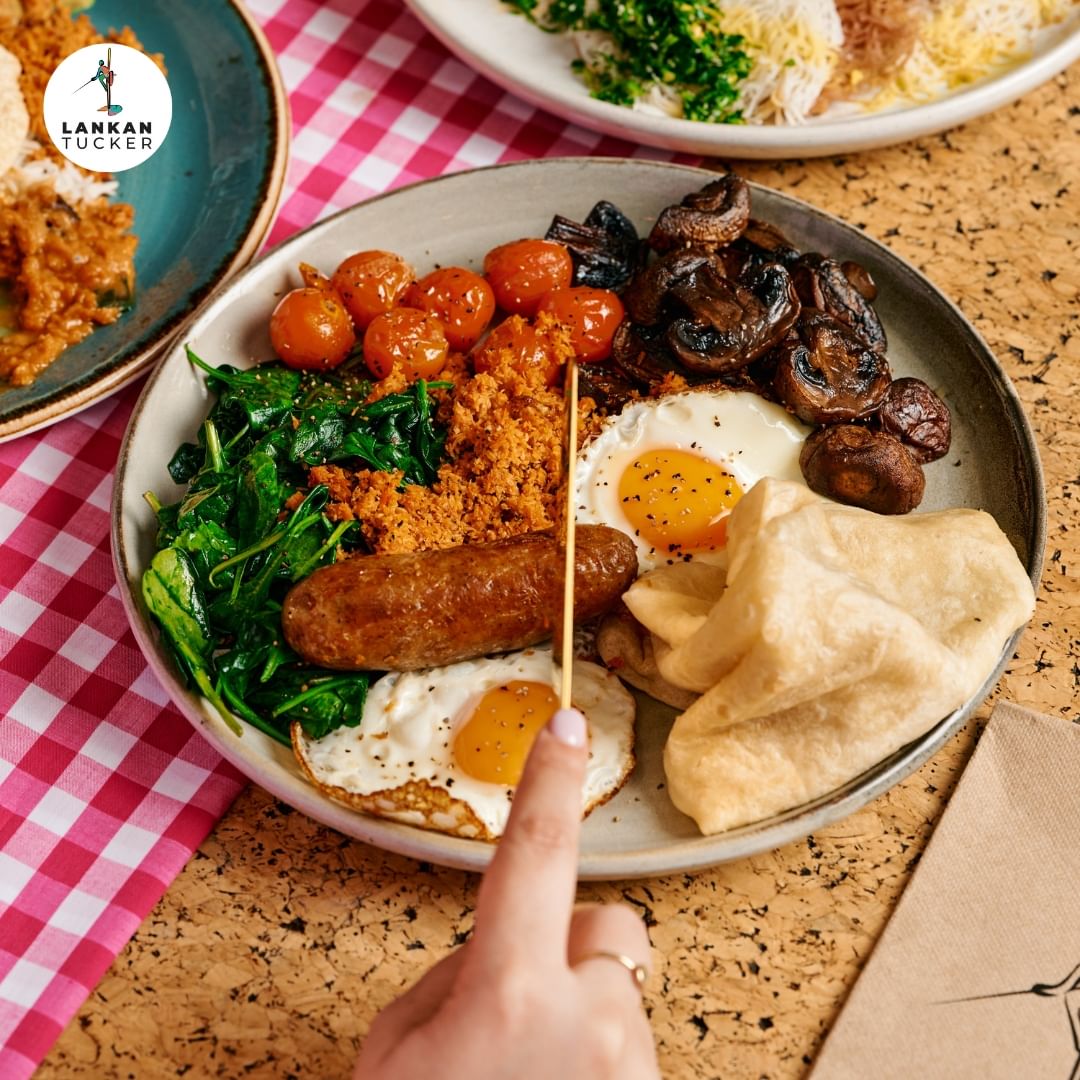 Western-centric flavours dominate the scope when you're looking for the best brunches in Melbourne. It's hard to go past another cafe with buttermilk hotcakes and perfectly poached eggs. But the city truly excels when it nods to Australia's definitive mix of cultures, thus when you see something like a Sri Lankan breakfast being advertised, you can be sure it's not a half-cocked attempt at imitation.
Lankan Tucker in Brunswick West is the real deal, and the kitchen is very creative when it comes to shaping classic Sri Lankan flavours for unique offerings. I've only been once but the Buriyani pie is an easy favourite. Think of it like a Shepard's Pie with potato mash, chips and chicken curry gravy.
---
Wild Life Bakery, Brunswick East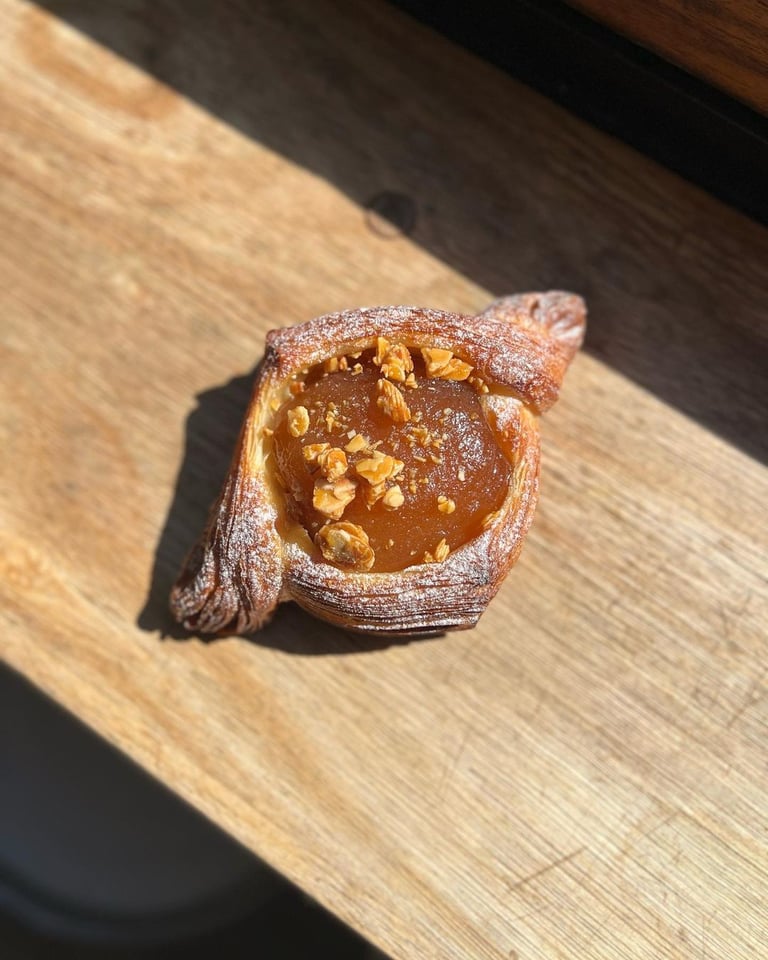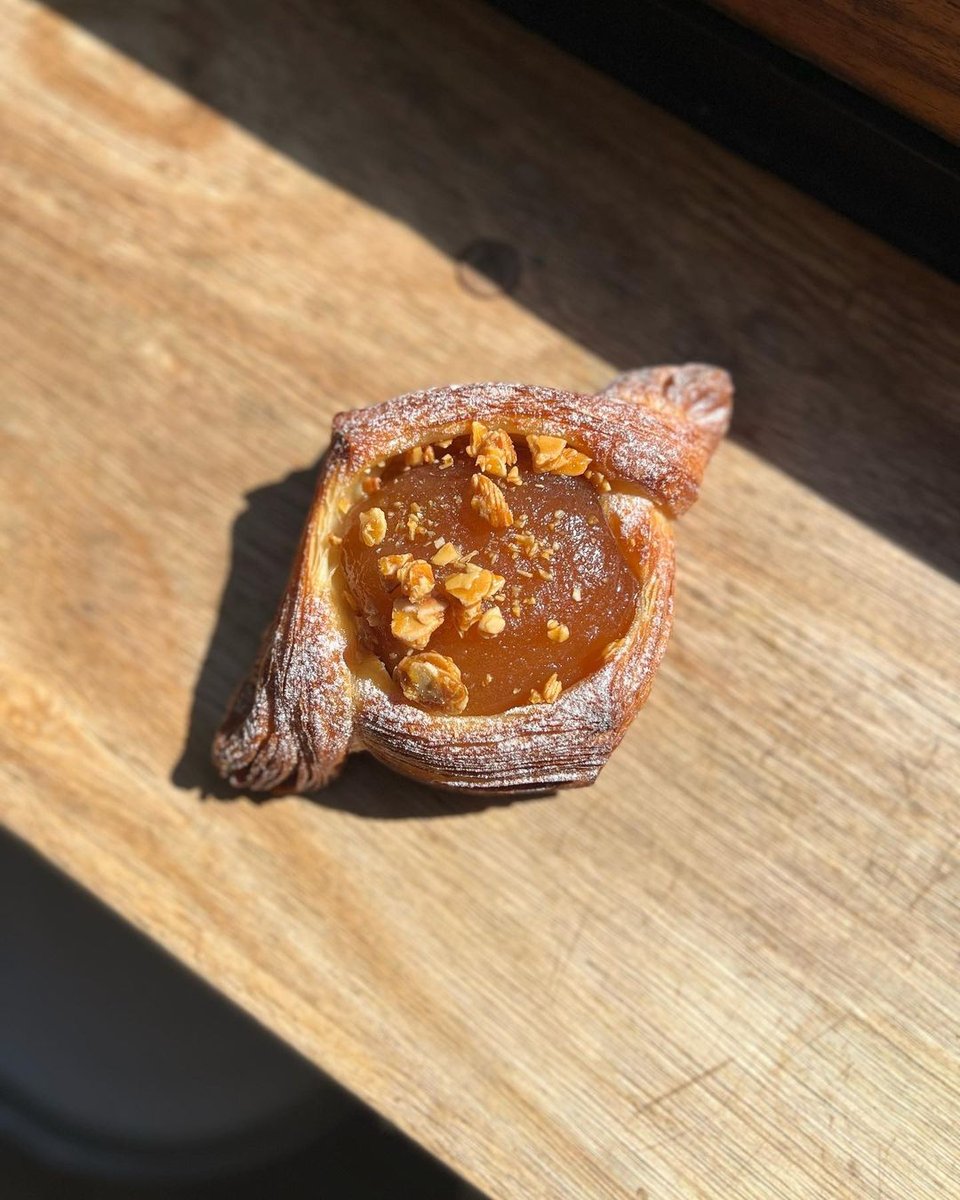 You wouldn't normally head to a bakery for anything but a quick breakfast pastry. Wild Life Bakery in Brunswick East is a bit of a different story. The fruit toast with cultured butter is legendary here and practically the only reason I'd head on over to Brunswick East if I'm down in Melbourne for a few days.
I'm sure you can go at least one morning without baked eggs, thick-cut bacon or a breakfast salad. Although the fruit toast isn't sizeable, if you've got the appetite, there are plenty of nearby cafes in Brunswick East if you can justify a second breakfast.
---
South/East Brunch Cafes
Top Paddock, Richmond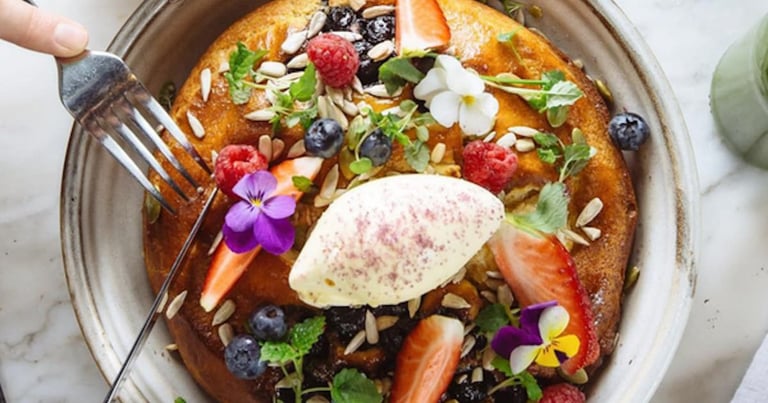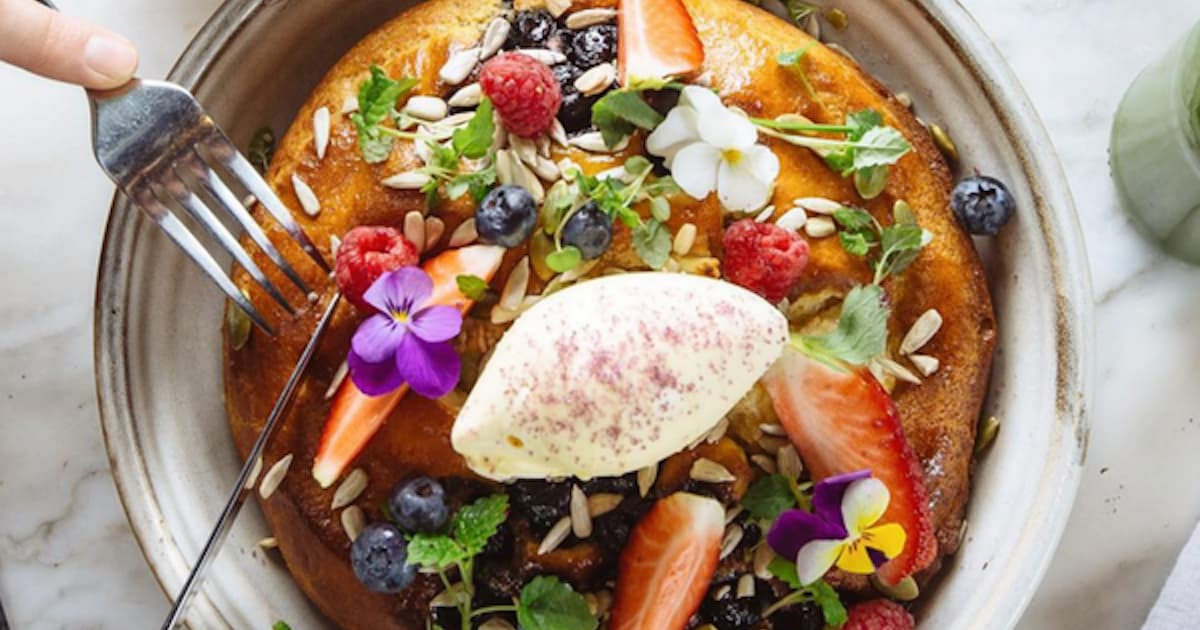 Top Paddock was a tastemaker for a long time in Melbourne. In fact, I'd say it's the patriarch of Melbourne's famed brunch scene. While competition has gotten much stronger over the years, this Richmond favourite remains one of the city's defining spaces for breakfast and brunch.
It's probably the Melbourne cafe I've visited the most over the years. I recently popped by when I was down in Melbourne in September 2022 and can happily say it's still just as good as it used to be. It's hard to go past those blueberry and ricotta hotcakes but they also do an incredibly restrained eggs benedict with perfectly poached eggs, potato rosti, saltbush and crispy bacon — the ideal morning meal in Richmond.
---
Sloane Ranger, Cremorne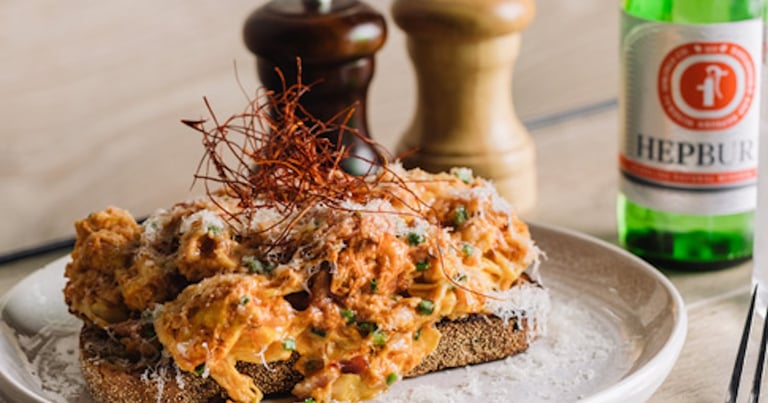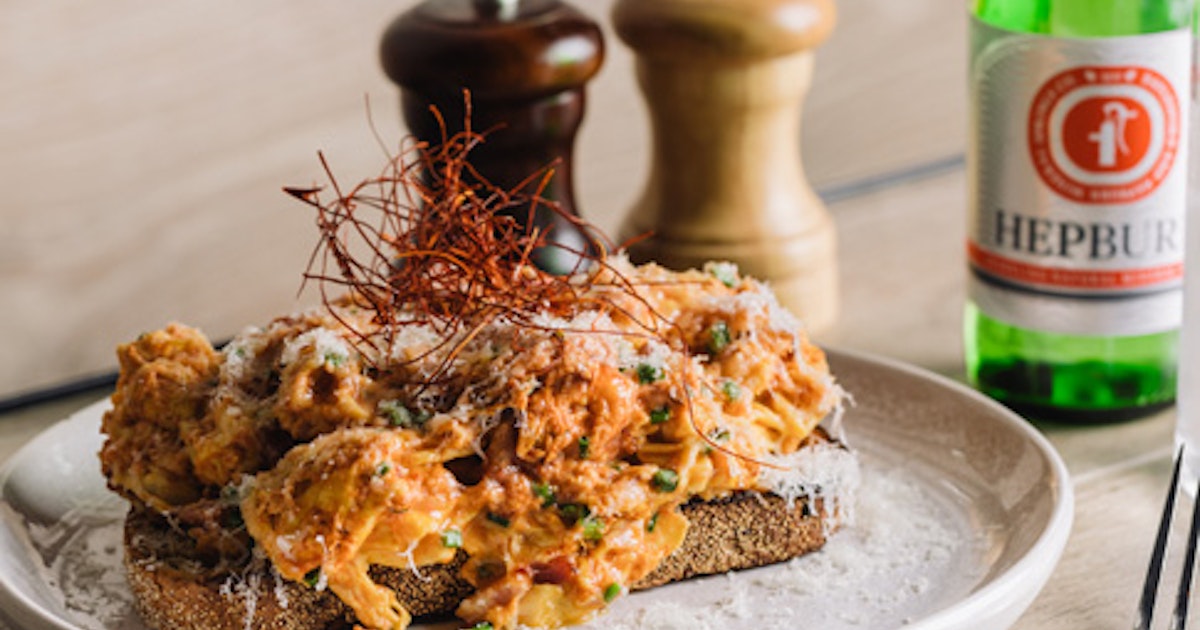 "Sophisticated but not pretentious" is the pitch of this affable cafe in Cremorne. You'll find it just a shake from Richmond Station, usually wafting with the smell of the kitchen's hard-hitting chorizo ragu and potato rosti.
The reliable chilli scrambled eggs seem to be the most popular each time I visit. What, with house-made chipotle chilli sauce drizzled over free-range eggs and bacon lardons; it's a dreamy start to any day.
---
The Kettle Black, South Melbourne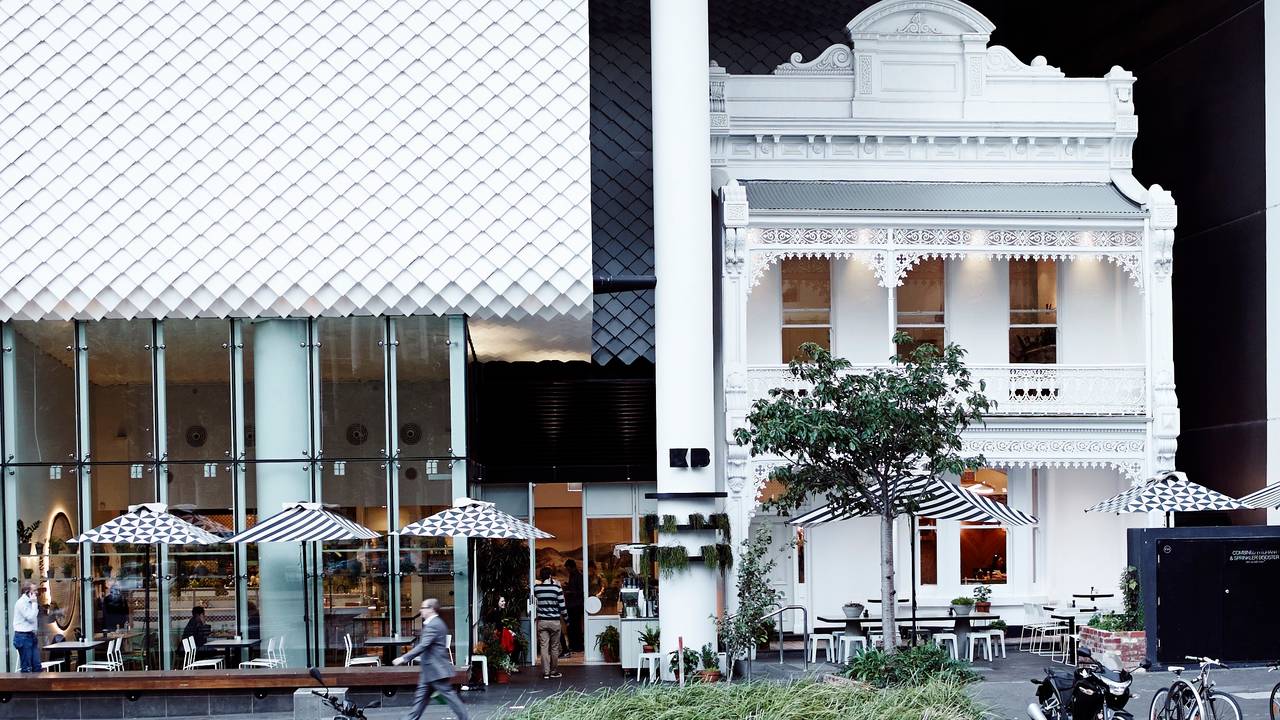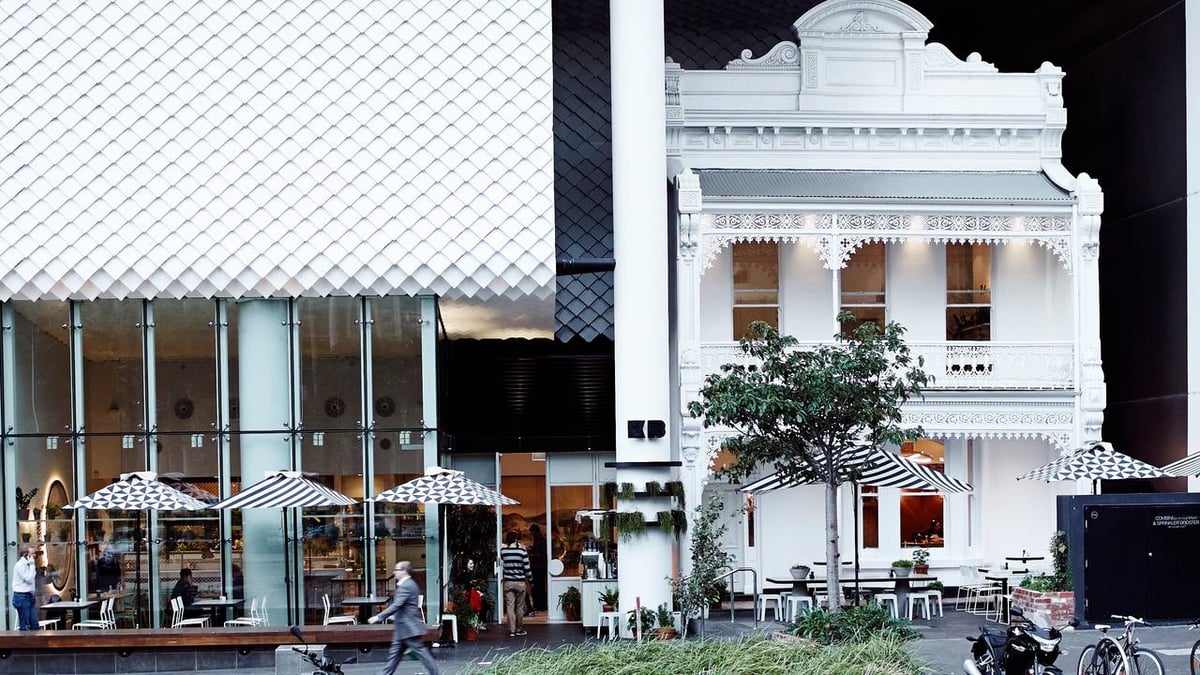 The Melbourne brunch scene wouldn't be quite the same if it wasn't for The Kettle Black. The Darling Group opened this one in 2014, fashioned as a homely cafe pumping out quality coffee and excellent food in a heritage 1880s terrace house.
If you've been to the group's other venues, Top Paddock and Higher Ground, then you should know what to expect from The Kettle Black. Yeah, you can get those simple fried eggs on toast and they will hit the spot, but when you're here it's best to go for the more stacked options like the pastrami hash with charred cabbage cream, smoked potato, roasted mushrooms and kimchi on sourdough.
---
Lenny 3206, Albert Park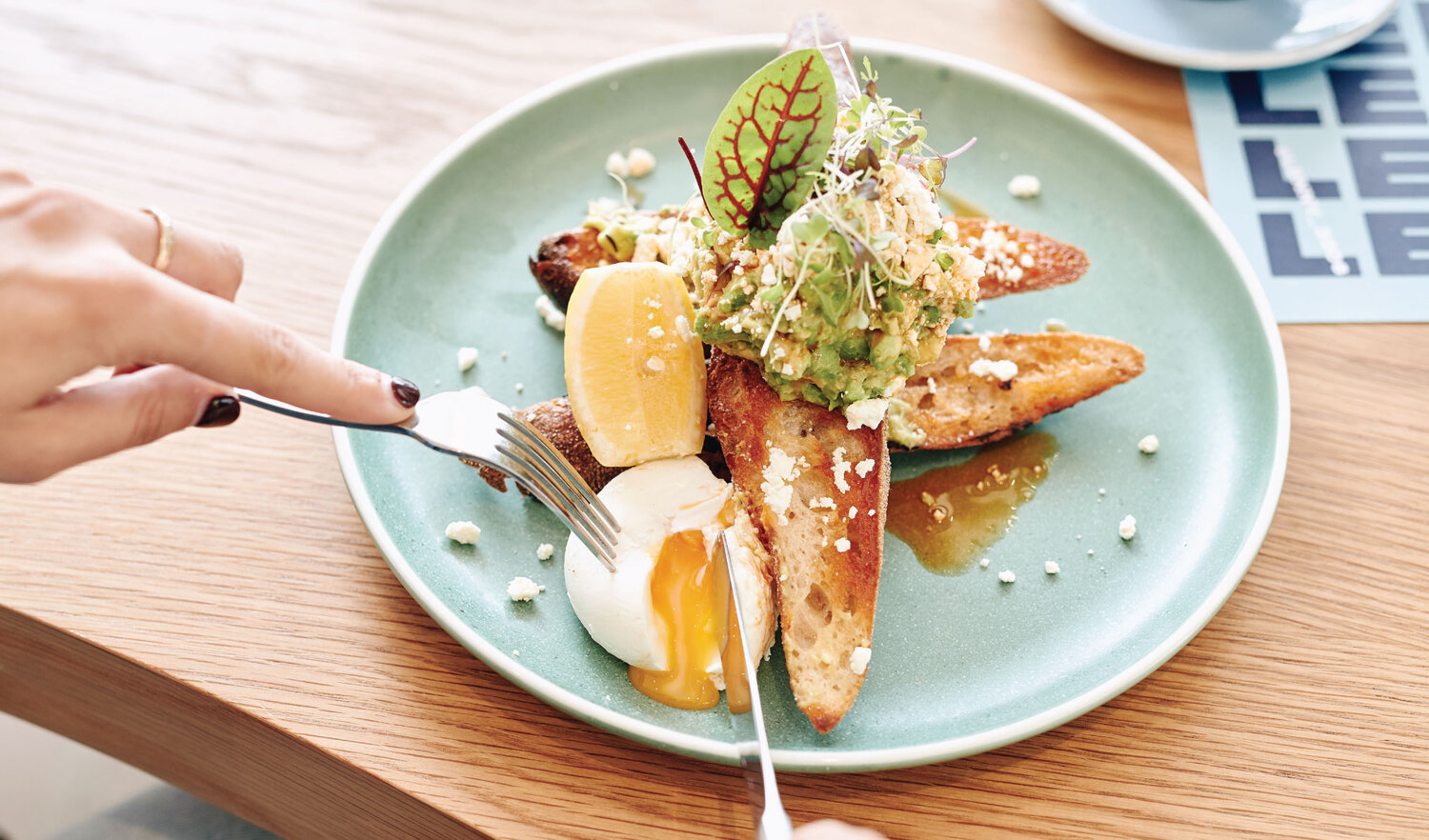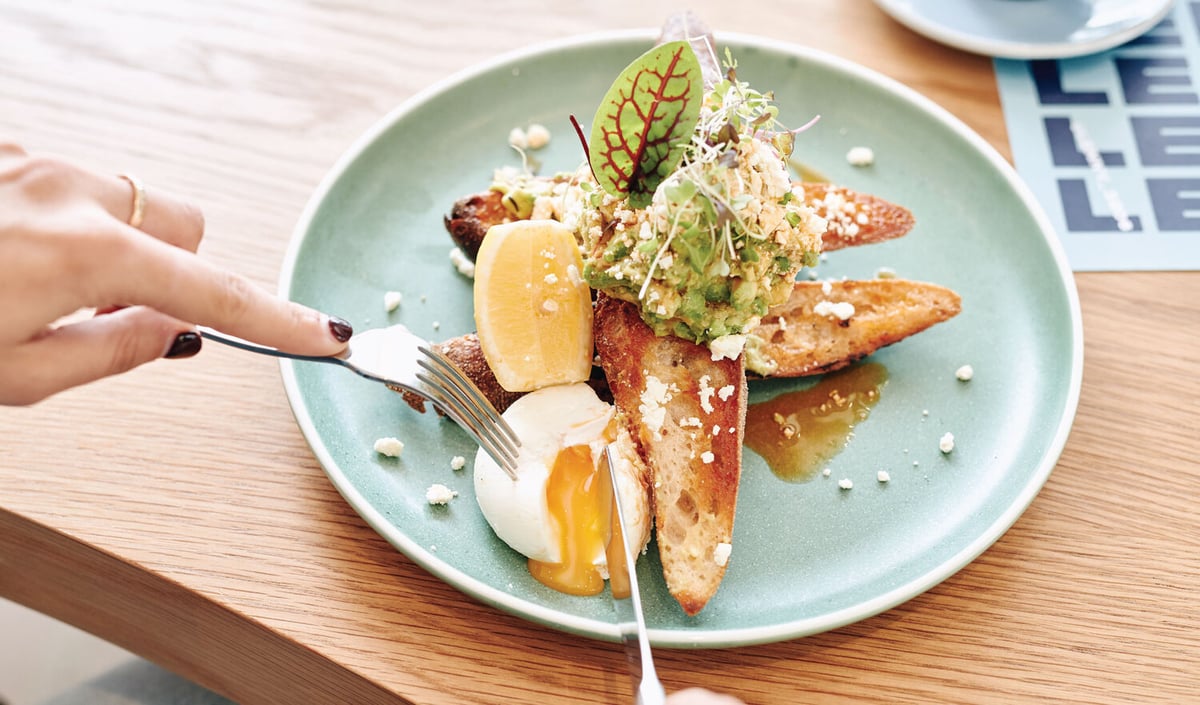 I've only been out to Lenny 3206 once. I don't get out to Albert Park often but a friend showed me this attractive cafe that's very dependable when it comes to the classics. If you can do without a fried egg for your first visit I suggest going for the prawn omelette, served with a zucchini salad, edamame and cherry tomatoes.
---
Fitzrovia, St Kilda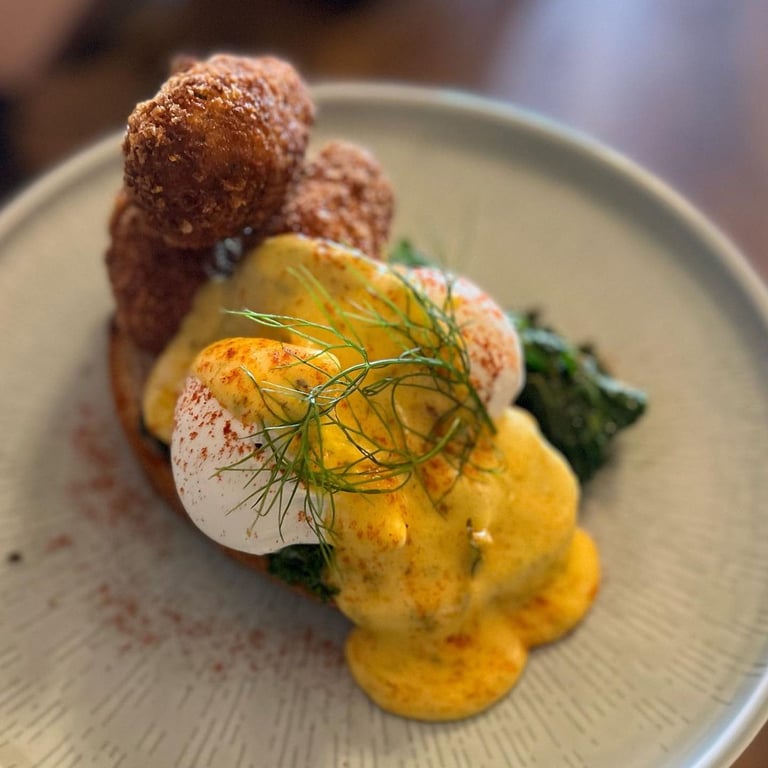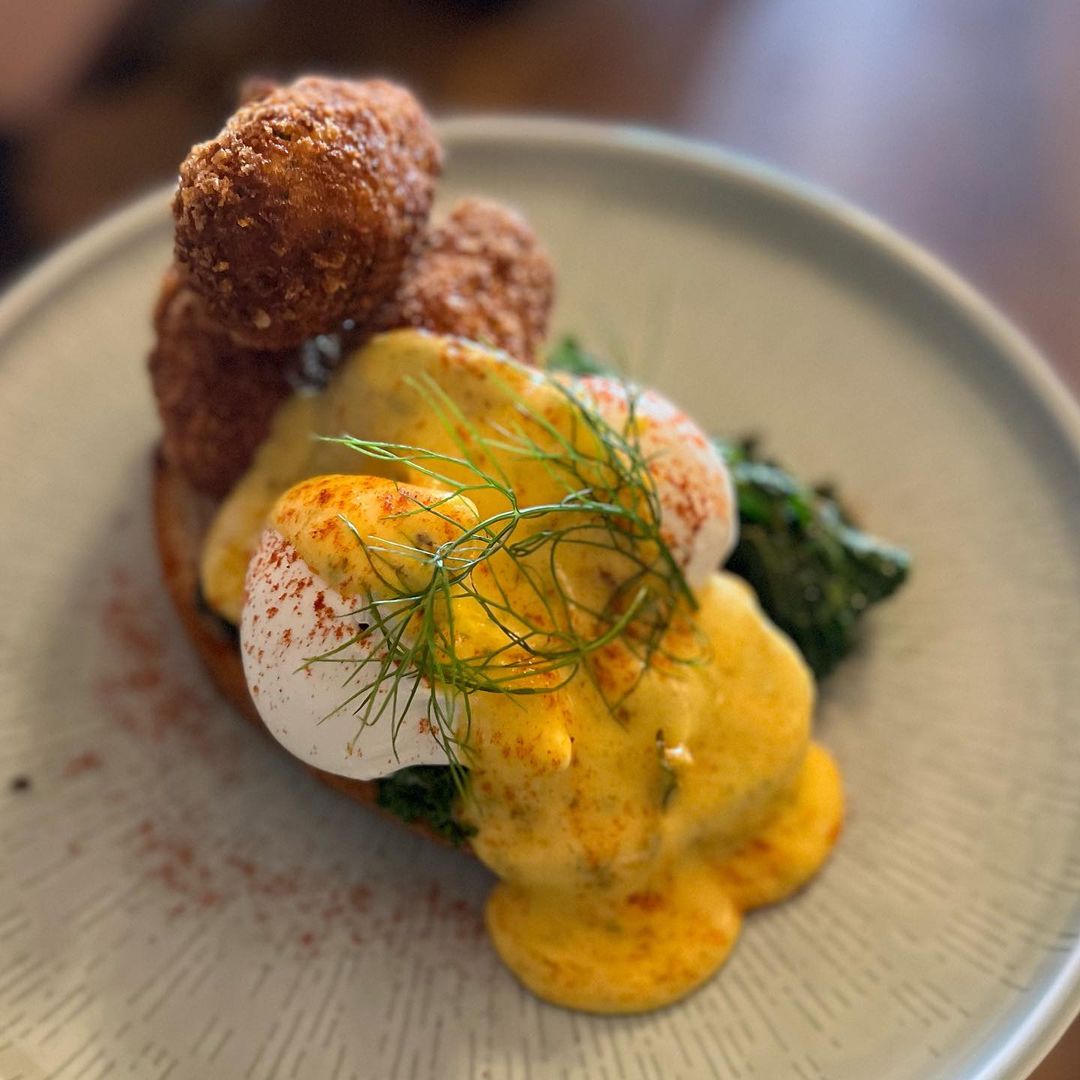 If you tell someone you're going to St Kilda for breakfast or brunch, they'll already know exactly where you'll be. Fitzrovia is a bit of an institution for the area and this all-day restaurant, which looks over leafy Albert Park, earns its crowd.
Breakfast and brunch here is typically a race to get that carrot cake spiced toast before it sells out. But just about everything here is worth a go, from the breakfast brioche with fried eggs, bacon, avocado, feta and smoked chipotle mayo, to the sweet potato and caramelised onion fritters with poached eggs, thyme roasted mushrooms, snow pea shoots and grilled saganaki.
---
Melbourne CBD Brunch Cafes
Higher Ground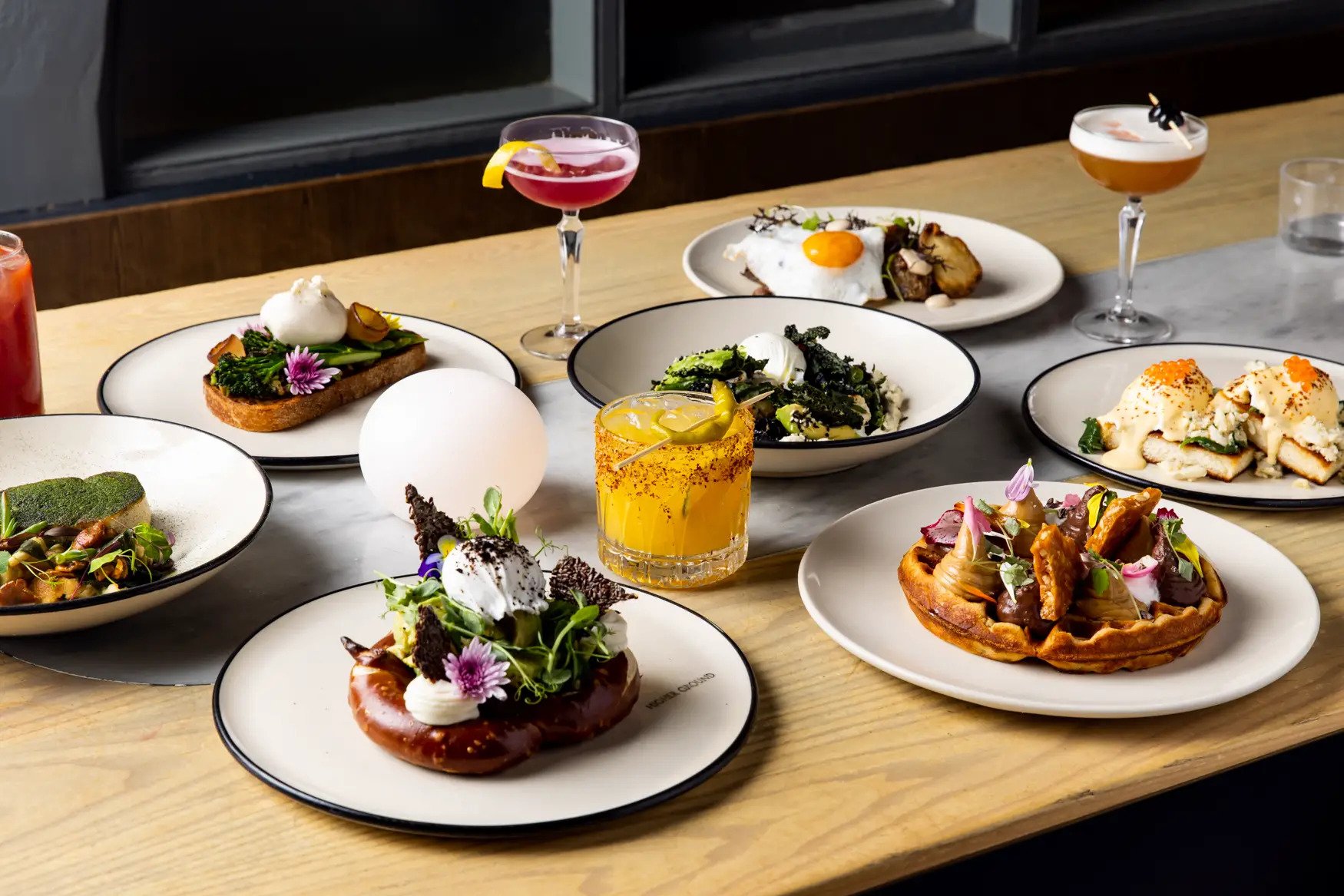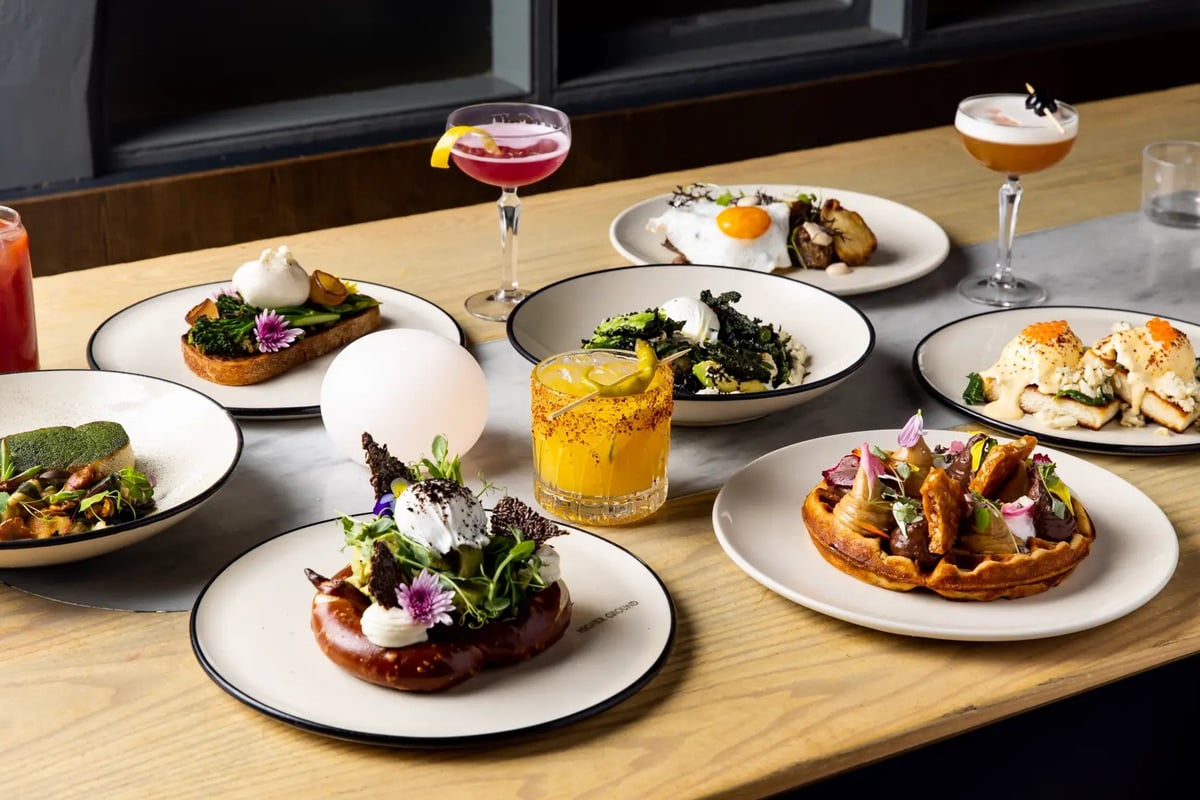 When Higher Ground was opened in June 2016 by Nathan Toleman's formidable team, the 300-square-metre space quickly became the biggest deal in Melbourne's food scene for that year. Many still call it the coolest cafe in Melbourne. After all, this was the same team behind Top Paddock and The Kettle Black, the two cafes that defined the Melbourne breakfast scene.
Many years later I'd say Higher Ground is still one of Melbourne's best brunch spots, refining the city's most beloved day-starters with an obvious love of the state's best produce. There's also a great deal of inventiveness here. And while it seems many dishes have been engineered with social media in mind, aesthetics is just one reason why brunch at Higher Ground just hits different.
Endearing favourites include the chilli scrambled eggs with smoked yoghurt, saltbush and banana pepper, served with herb and garlic flatbread, and the full-flavoured soy and apple glazed wagyu with green papaya, chilli slaw and smoked peanuts. Even the boring old eggs benny is spectacular, served with spanner crab and the perfect poached egg.
---
Cumulus Inc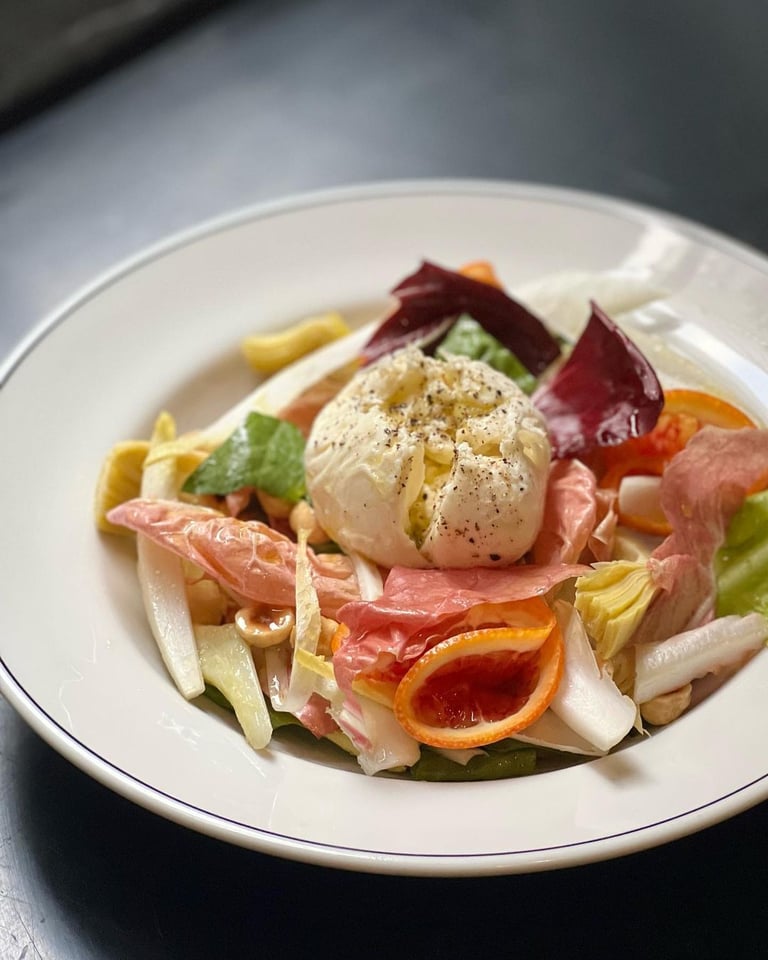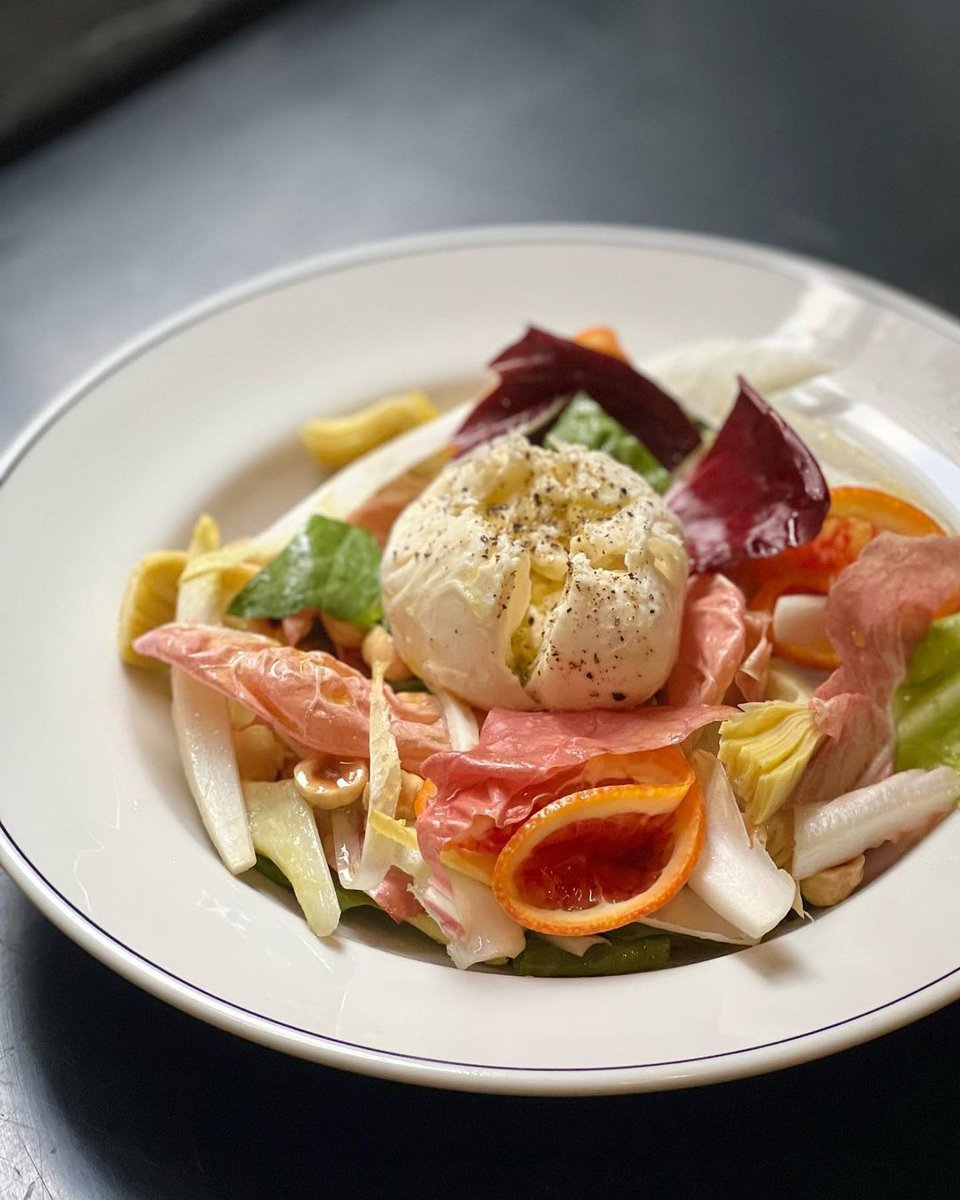 Andrew McConnell's humble Cumulus Inc. has been a Flinders Lane staple since it first opened back in 2008, championing fresh and healthy breakfast dishes that regularly rotate on and off a tight, well-curated menu. Melbourne's most recognised restaurateur has since opened many lavish, high-profile restaurants like Society and Supernormal, but Cumulus Inc. will always be held in high regard.
In fact, it'd be my first recommendation if someone asked me where to find the best brunch in Melbourne.
Constant innovation instead of same-same breakfast dishes like avo on toast and hotcakes is probably why Cumulus Inc.'s reputation is bulletproof. Want proof? The best time to test the space's legacy is during its seasonal winter weekend brunch series with dishes like twice-baked cheese souffle with lion's mane mushrooms and Manjimup truffle as well as smoked alpine trout fritters with creme fraiche and smoked salmon roe.
Note that, unlike many other Melbourne brunch spots, you can actually book online for Cumulus Inc. It gets very busy for both breakfast and brunch so reservations are recommended. Just don't go expecting standard breakfast food like bacon and egg roll or rice pudding.
---
Maverick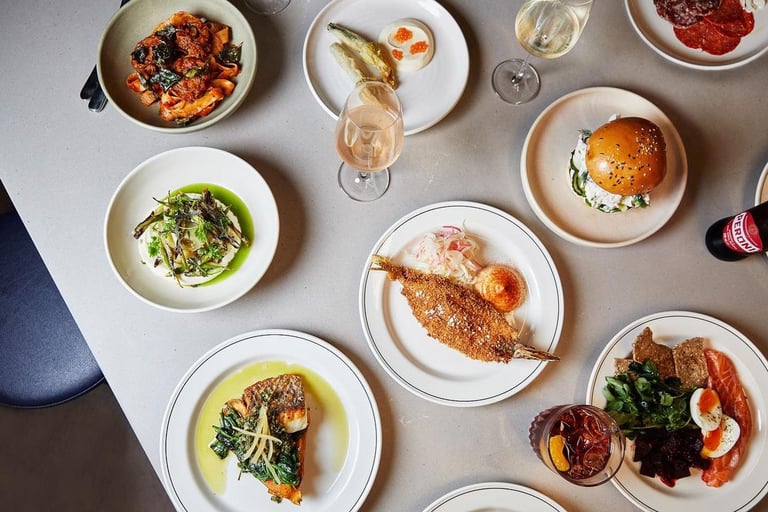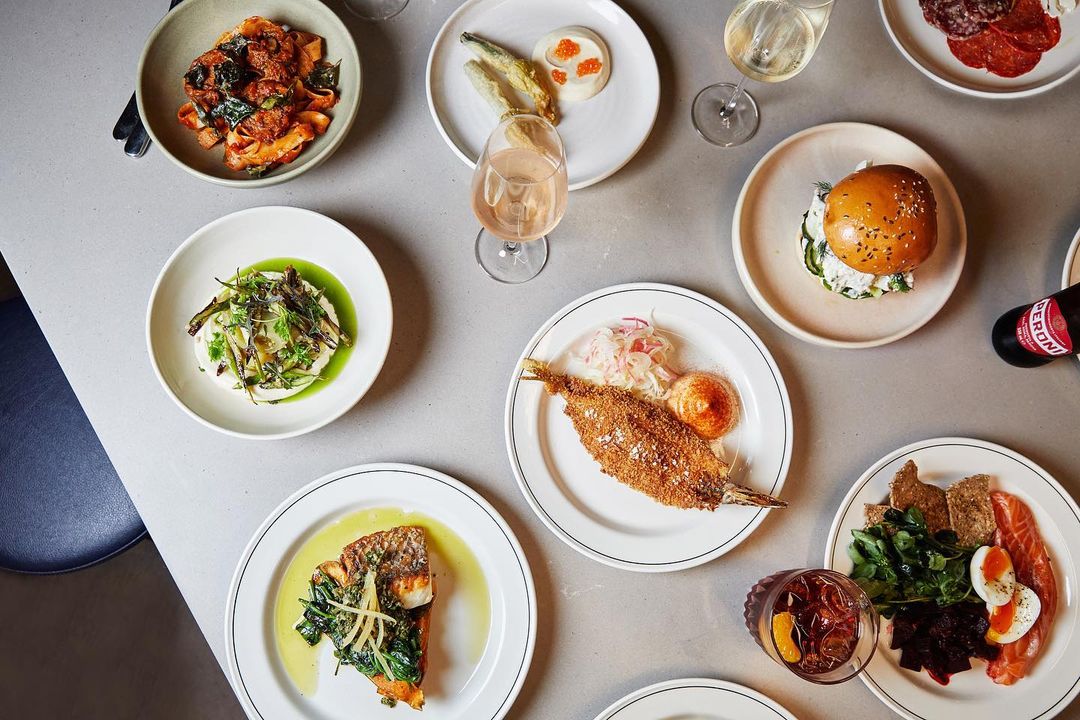 I've only been to Maverick on Little Collins Street to try the kitchen's popular brunch once and I remember walking away very impressed.
It's best to go on weekends to catch the high-energy atmosphere, with locals splashing out to pair mimosas and bloody marys with one of the kitchen's best signatures, a hangover cure of poached eggs, bacon, potato hash and pickles on sourdough.
---
The Grain Store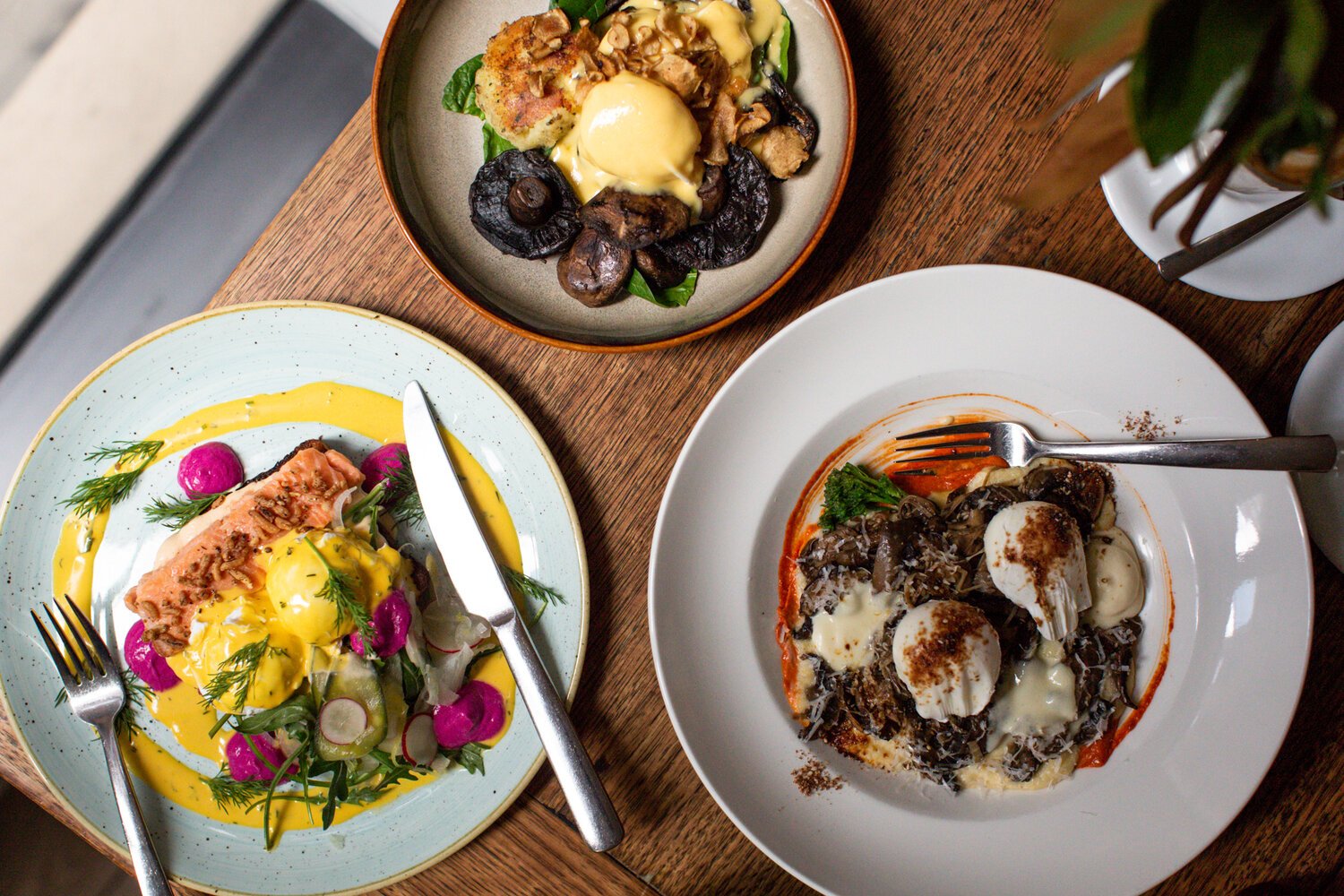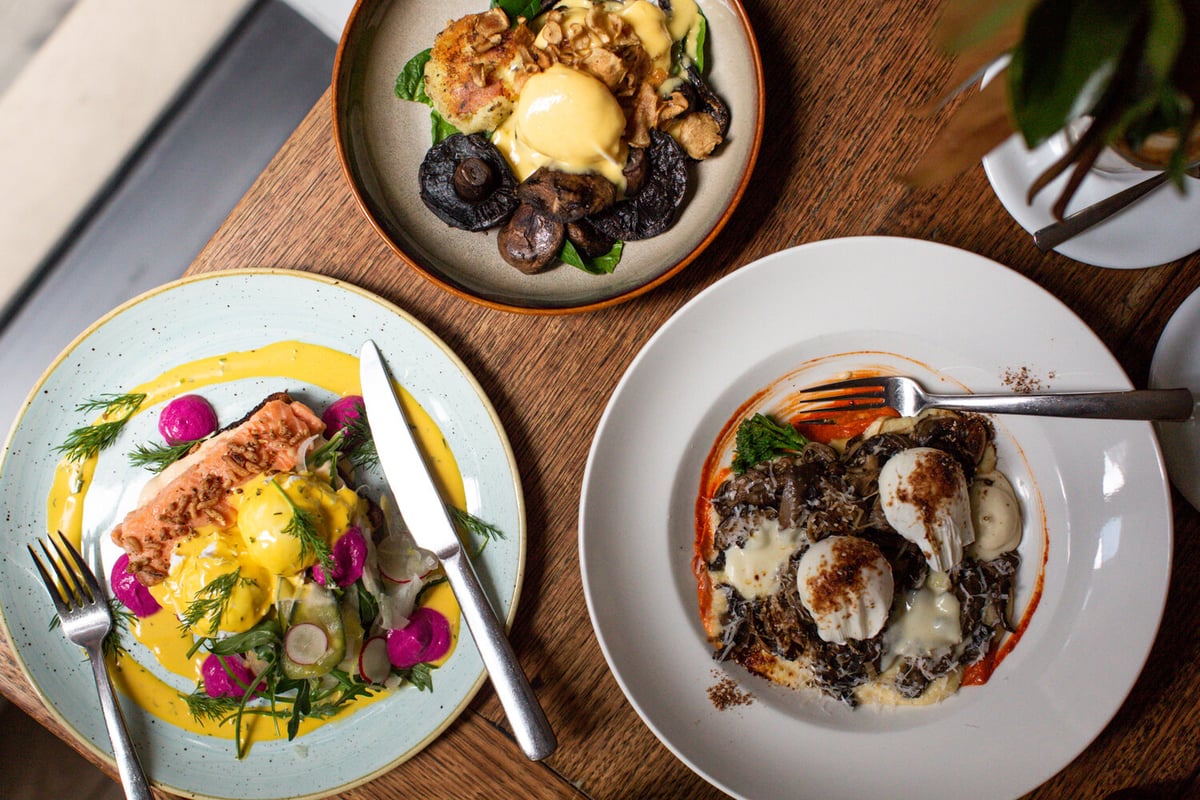 Here's another Flinders Lane special for when you can peel yourself away from nearby Cumulus Inc. The Grain Store is a smart, well-dressed cafe most notable for weekend brunch. Served all day, the brunch menu is stacked with Melbourne cafe classics done well.
I've only been there once but the blue swimmer crab chilli scrambled eggs are so tasty that they left a lasting impression. The quintessential Melbourne breakfast dish is spruced up with chilli caramel, yoghurt pita bread and chipotle aioli. Simple. Perfect.
---
Operator25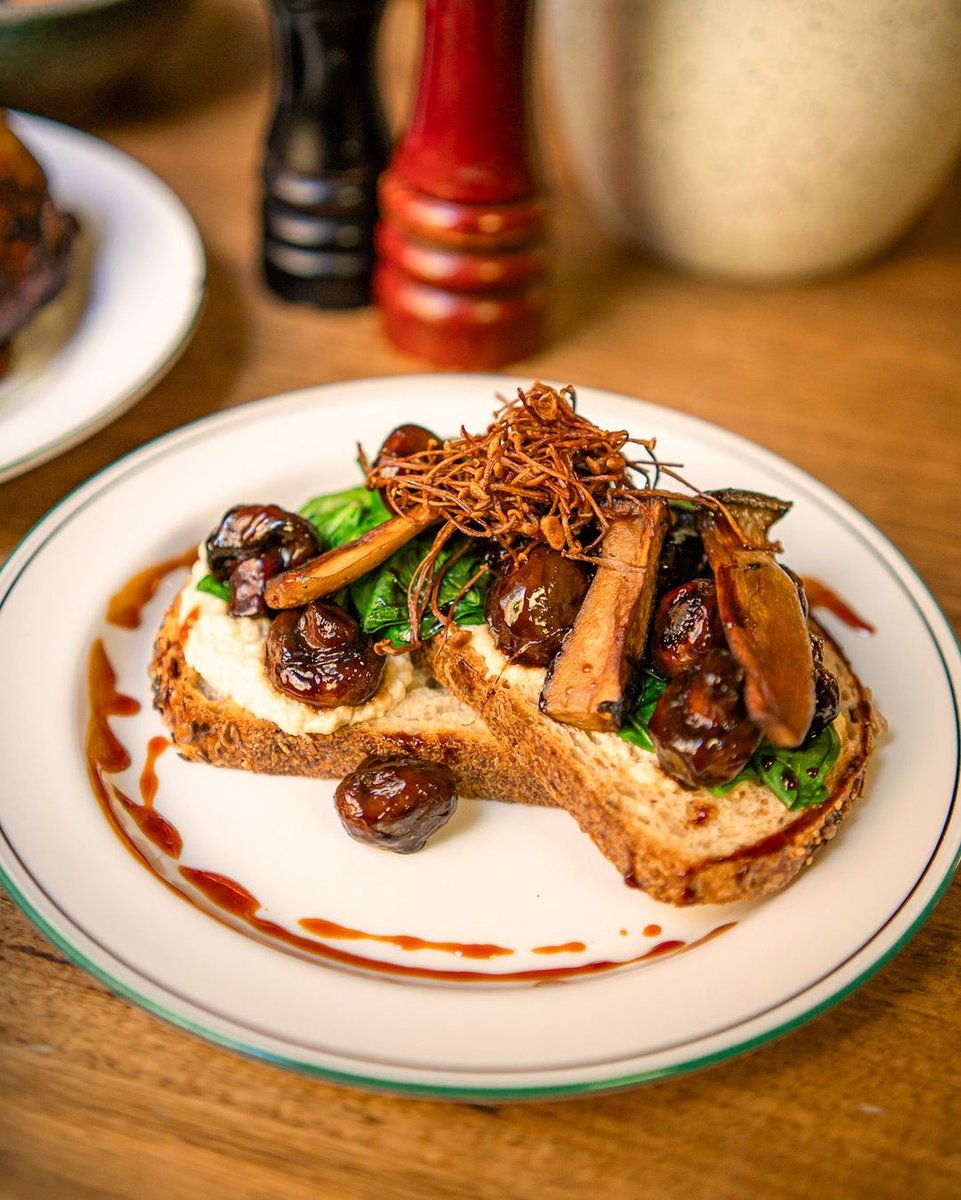 It's hard not to head along to Operator25 and go straight for the soft shell crab omelette, which is served open with Balado chilli relish, multigrain toast and herb oil. It's a pricey breakfast for sure but, in my opinion, it's easily the best thing they do.
Located on Wills Street – which is just down from Melbourne Central –you won't find many Melbourne cafes that are so conveniently located as Operator25. As such, it's typically hard to find a table here on a weekday when the offices are buzzing so I suggest heading here for your weekly Sunday breakfast or brunch.
---
The Provincial Rooftop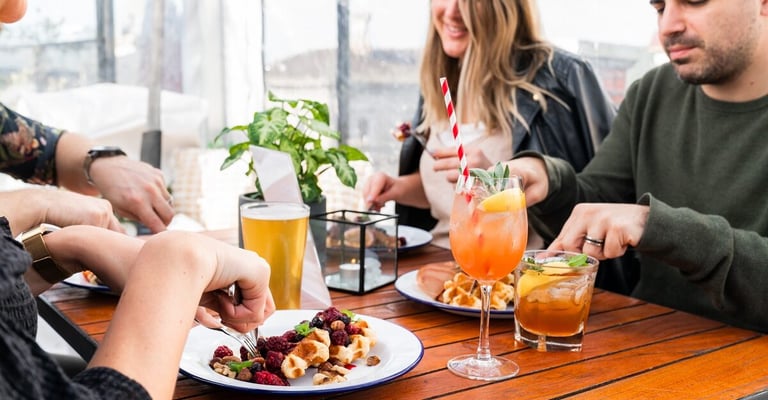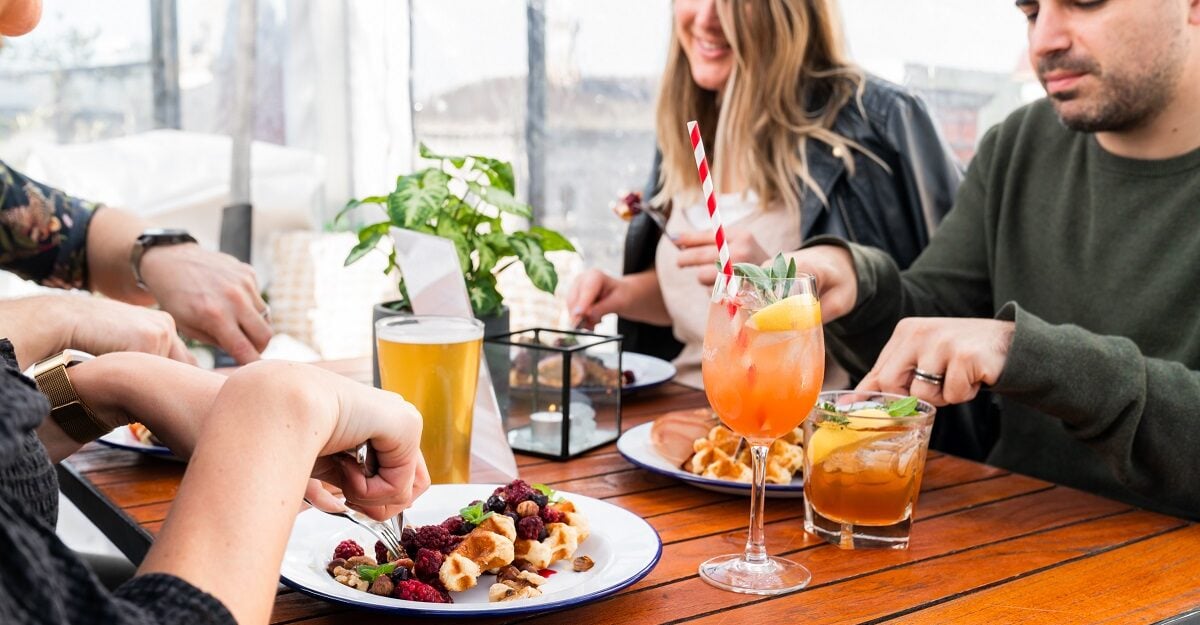 If you're looking for a good bottomless brunch in Melbourne, chances are someone has mentioned Provincial Rooftop. Sitting atop The Provincial Hotel, this space does a reasonably generous bottomless brunch offering on weekends with a drinks list that is just as long as the food menu.
Pairing an eggs benedict with a wild berry bellini has become somewhat of a tradition here. However, the real reason to choose this bottomless brunch over the countless others that pepper Melbourne is the atmosphere. You're having a ($65 for 2 hours) brunch and bottomless drinks on one of the buzziest rooftops in the city. Very few weekend traditions in Melbourne can beat that.
---
How Boss Hunting Chose This List Of Best Brunch In Melbourne
Plenty of poached eggs. Way too many buttermilk hotcakes. Plenty of cups of speciality coffee. And, well, an appetite. Although I am based in Sydney, I've travelled down to Melbourne for work many times. Most of my colleagues have been even more than I have so between us, we've been able to start plenty of mornings in Melbourne with the most important meal of the day.
Beyond that, this list of the best cafes for breakfast and brunch in Melbourne is based on good ol' fashioned office banter. We're very vocal about what we like and what we don't like. These conversations inform our food round-ups, which we put together for readers so they are guided towards the right choices whenever they're in town.
---
If you enjoyed this round-up of where to find the best brunch in Melbourne then check out some of our other 'where to eat in Melbourne' content:
---
Frequently Asked Questions
Where is the best brunch in Melbourne for groups?
The best brunch in Melbourne for big groups is at Higher Ground but Bentwood and Auction Rooms are also great options.
Where is the best bottomless brunch in Melbourne?
Head to the Provincial Rooftop on Saturdays for a great, two-hour bottomless brunch in the sun.
What are the most popular brunch dishes in Melbourne?
The most popular brunch dishes in Melbourne for the past few years have consistently been ricotta hotcakes and chilli scrambled eggs.