They're practical, they're smart and they're always the safest option. It's no wonder that short hairstyles for men have been the slickest and easiest choice for gents throughout history.
Whether you're a man who prefers a sharp image or one who simply relishes in the functionality of not having hair anywhere near your face, there are a number of short cuts in 2020 that can get the job done, and get it done in style.
Men with short hair often get stuck in a bit of a rut when frequenting their local barber. The convenience of getting the same cut every time is an attractive one, especially given there's never much to take off in the first place.
---
---
So we've selected 10 of the best short trims for men that are trending right now. If you still want to keep it short and sharp but in a unique way, check out the styles below.
Short Hairstyles For Men
Classic Crew Cut
A surefire, no-fuss staple, the classic crew cut is a popular short hairstyle for good reason. But we know you can do better than this, so keep scrolling.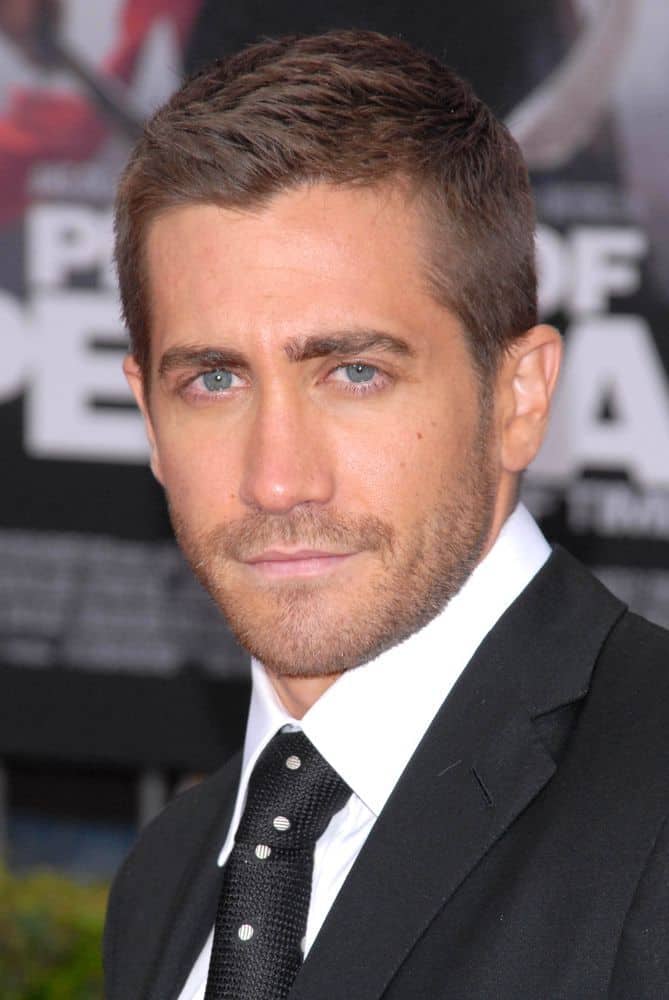 Low Fade
Tightening the sides to show the skin and ears with a low fade cut is a great way to sharpen your overall look. Medium and high fades are also possible, and a fair bit of combed length on top is essential.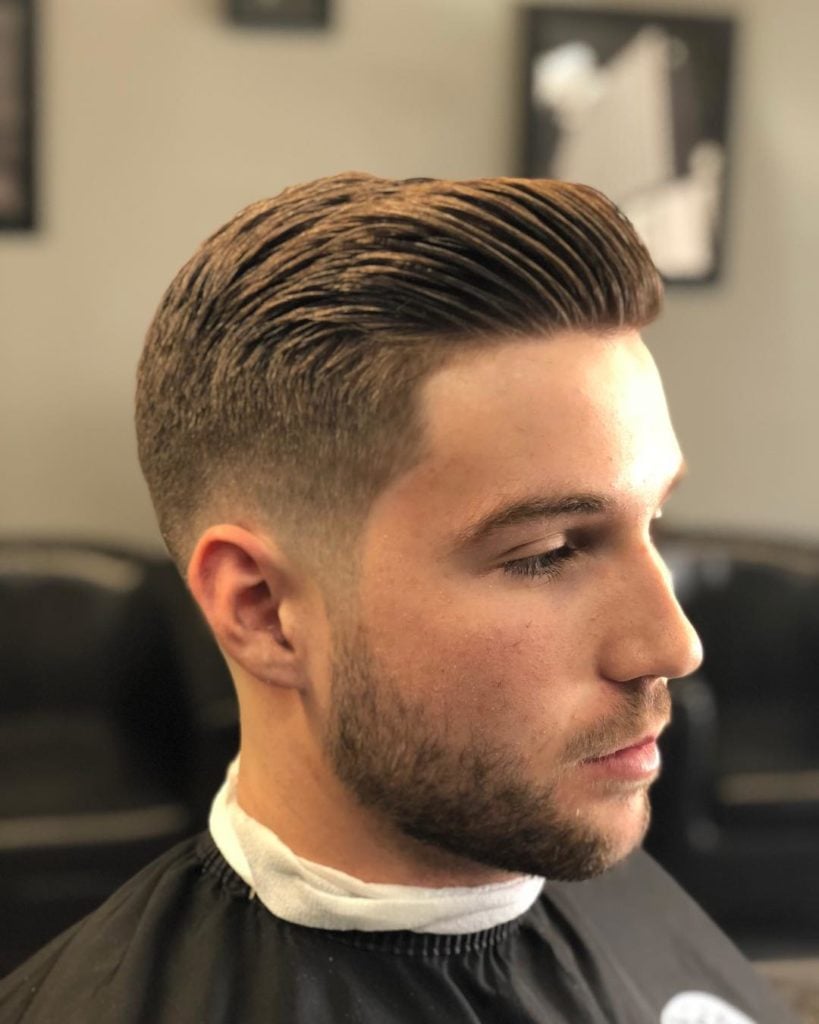 Short Comb-Over
Slick and stylish, this classic short comb-over hairstyle is perfect for those who regularly don a suit for the 9 to 5. This requires consistent styling to make it look good, however.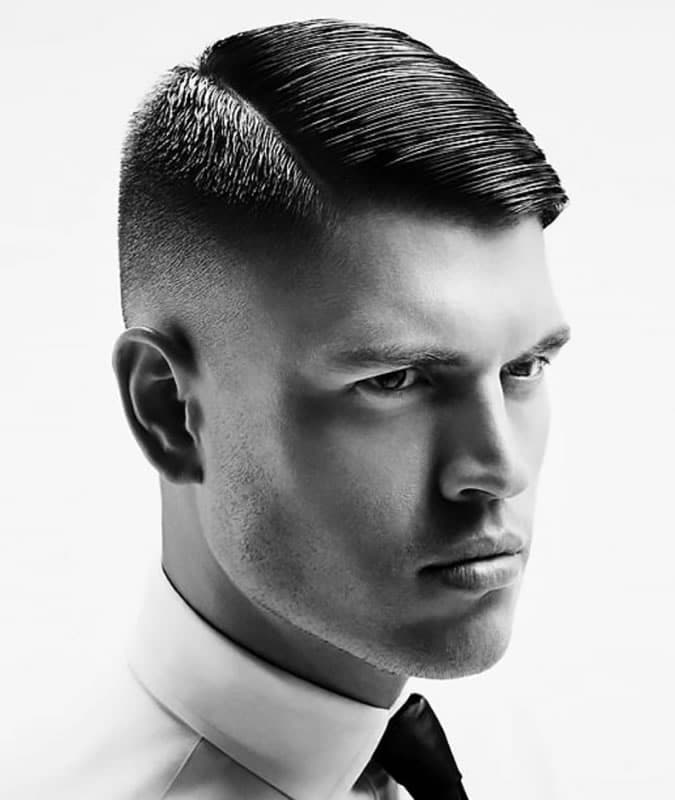 Textured Crop
An effortless way to capture the laid-back surfer look while still keeping it clean around the edges. Perfect for those who prefer a 'straight out of bed' look.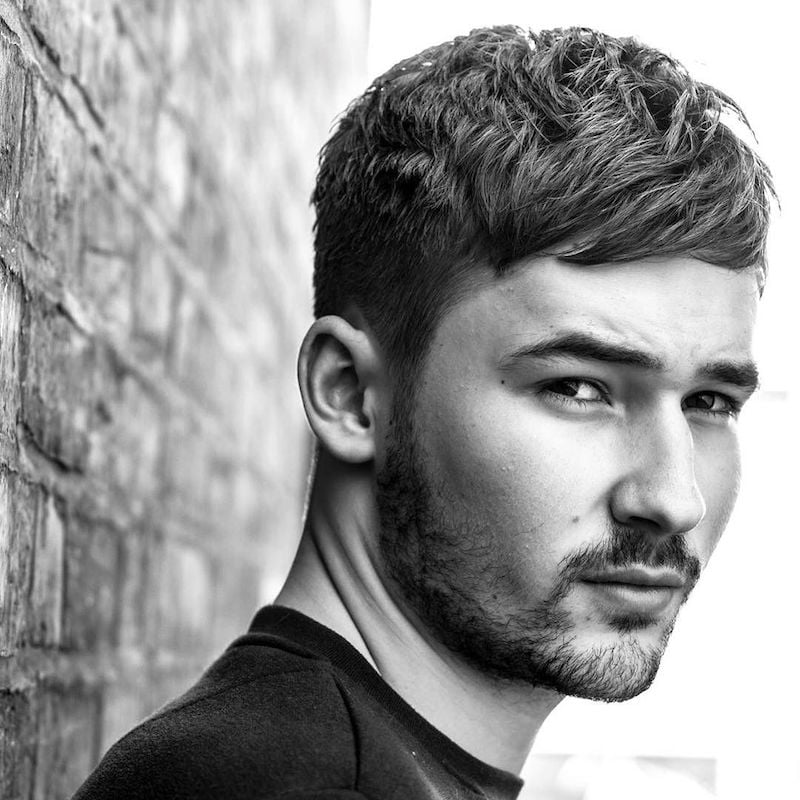 Short, side-part style
Introducing a side part to your look is an easy way to give the hairstyle some structure. This particular cut is a natural part, but a shaved part is and option.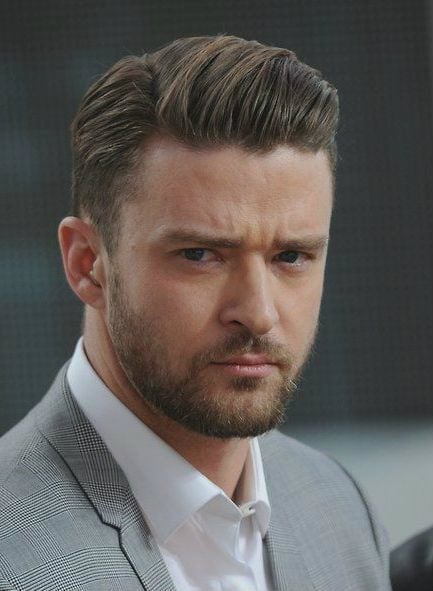 Silver Pompadour with a Tapered Fade
Silver foxes rejoice – you've got the hair, so you may as well use it to its full potential. Enter the silver pompadour with a tapered fade – the perfect balance of young and mature.
---
---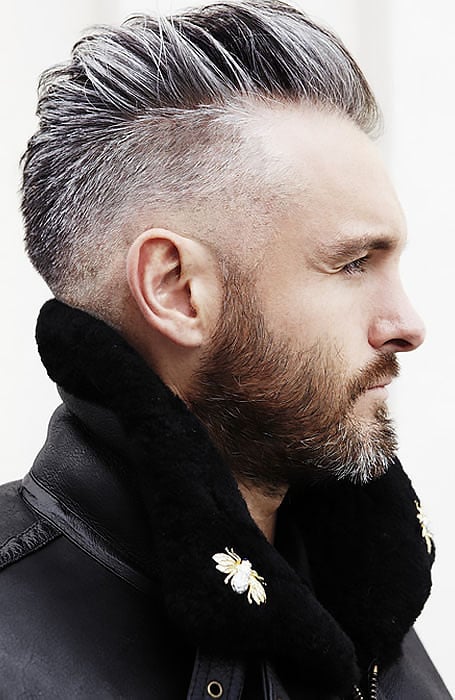 Short Textured Blowout with Tapered Sides
A blowout perfectly suited for those with thick or weighty hair. A casual run-through of the fingers with some product should do the trick, tapered sides are essential.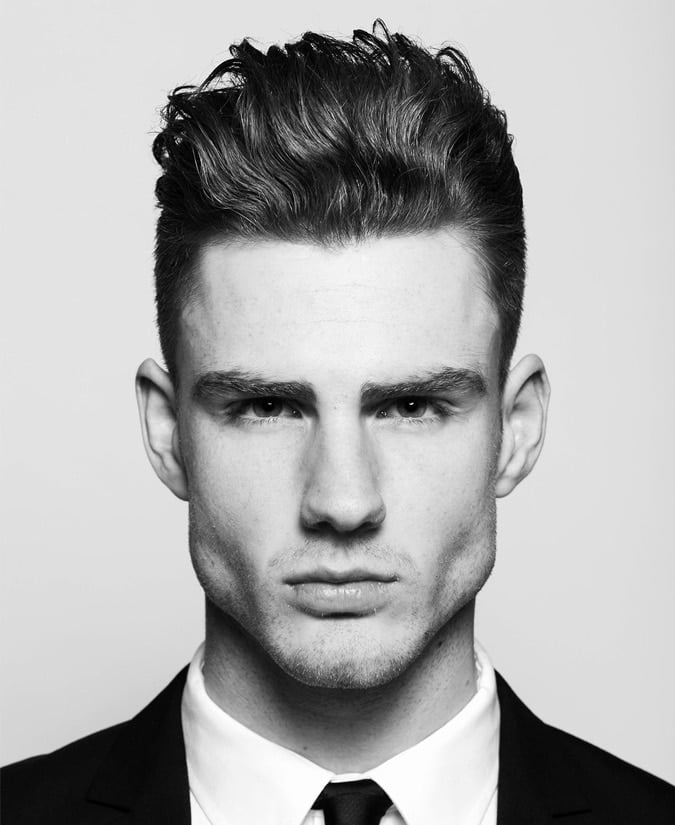 Classic Combed Back Style
While volume is necessary for this classic combed back style, it's a much more sedate take on a pompadour-style haircut and a fairly simple hairstyle to execute.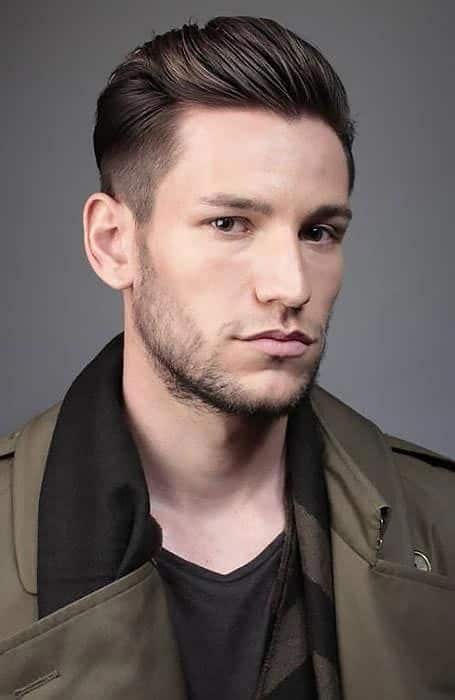 Modern Pompadour
Speaking of, the modern pompadour takes its inspiration from the classic Elvis-esque cuts of the 1950s, but with the opportunity for both texture and the use of softer products.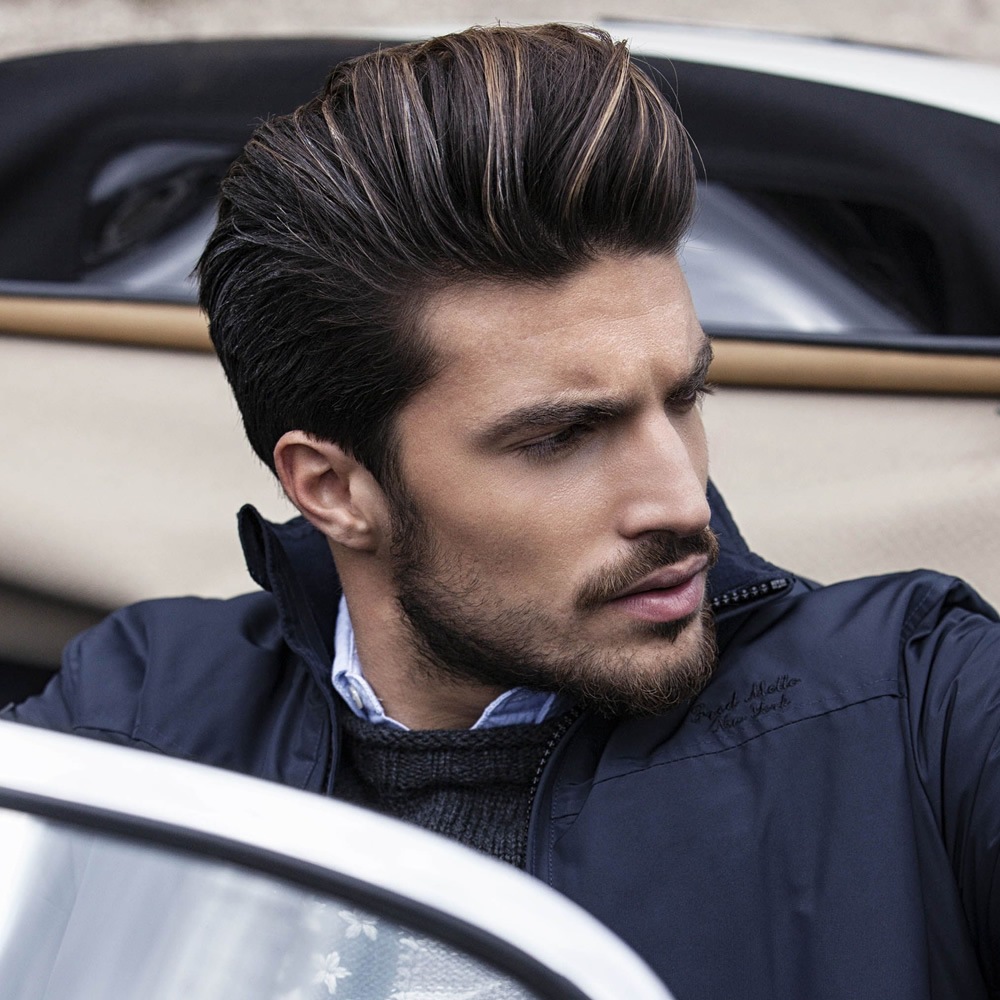 Wavy Ivy League Cut
Perfect for prim and proper gents who like their wavy short locks on top to be matched with sharp sides. Works well with angular jawlines and square faces.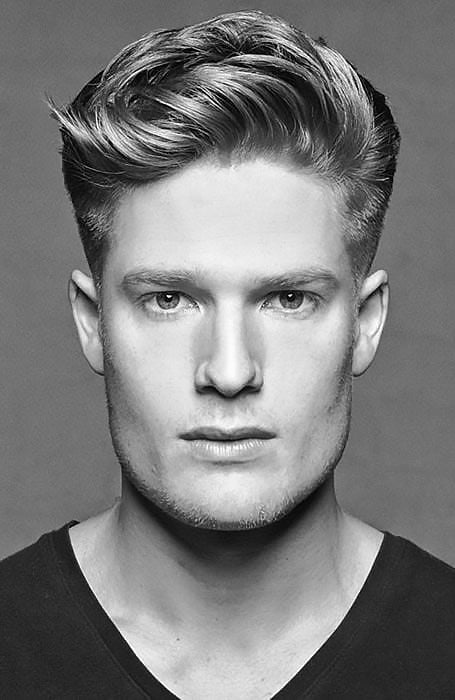 Now, check out our tried and tested hair products for men in 2020. If short hairstyles are too easy for you, we'd recommend skimming over Mr Porter's five head-turning haircuts to try this year.
RELATED: The Best Barber Shops In Sydney
RELATED: The Best Barber Shops In Melbourne