Capitalising on the almost inescapable global success of dystopic South Korean survival drama Squid Game, Netflix has rummaged through the back catalogue of creator Hwang Dong-hyuk and added a few movies for your streaming consideration.
"Before bringing the visually astounding and socially relevant Squid Game to life, Hwang Dong-hyuk directed several acclaimed South Korean feature films," announced Netflix.

"And now, [two] of those movies are available."
While the platform's original social media post actually outlined three titles were arriving to the US, only two appear to be available here in Australia: Silenced (2011) starring Gong Yoo and Jung Yu-mi; Miss Granny (2014) starring Na Moon-hee and Shim Eun-kyung.

RELATED: How 'Squid Game's Major Deaths Were Foreshadowed From The Beginning
---
---
Based on The Crucible written by Gong Ji-young (not to be confused by the Arthur Miller play), Silenced tells the story of a real-life scandal that took place a Gwangju Inhwa School for the hearing impaired, wherein deaf students were victims of repeated sexual assaults by faculty members over the course of five years. One caring teacher attempts to publicly expose the guilty parties.
Miss Granny, on the other hand, is far more lighthearted. A woman in her 70s magically reverts to a 20-year-old version of herself after wandering into a mysterious photo studio. Freaky Friday-esque shenanigans ensue with a dash of drama involved.
One of the classic Hwang Dong-hyuk movies you won't get to experience via Netflix – unless you're kicking about in the US or make regular use of a cheeky VPN – is The Fortress (2017) starring Squid Game's Front Man actor, Lee Byung-hun, alongside Kim Yoon-seok. Based on Namhansanseong written by Kim Hoon, the story focuses on the Second Manchu invasion of Korea in 1636 when King Injo and his retainers sought refuge in the – get this – fortress located at – you guessed it – Namhansanseong.
RELATED: 'Squid Game' Season 2 Greenlit… Once Creator Hwang Dong-hyuk Is Ready
It almost goes without saying that Netflix is also extremely keen to keep the Squid Game gravy train a-rolling with season 2. Global TV head Bela Bajaria did, however, issue a caveat. While interest is overwhelmingly high, nothing has been confirmed just yet due to creator Hwang Dong-hyuk's existing work schedule
"He has a film and other things he's working on," reveals Bela Bajaria.
---
---
"We're trying to figure out the right structure for him."
As for Hwang himself, Squid Game season 1 required a decade-long process before it was finally approved for shooting, due to what was originally pitched as a feature film's "grotesque" and "unrealistic" concept. The very idea of adults drowning in debt and playing children's games for ₩45.5 billion (AU$52.77 million) at the risk of death is now, of course, a very relevant critique of capitalism. Meaning the bloke isn't exactly in a rush to produce some half-baked sequel to satisfy demand after years of slaving away.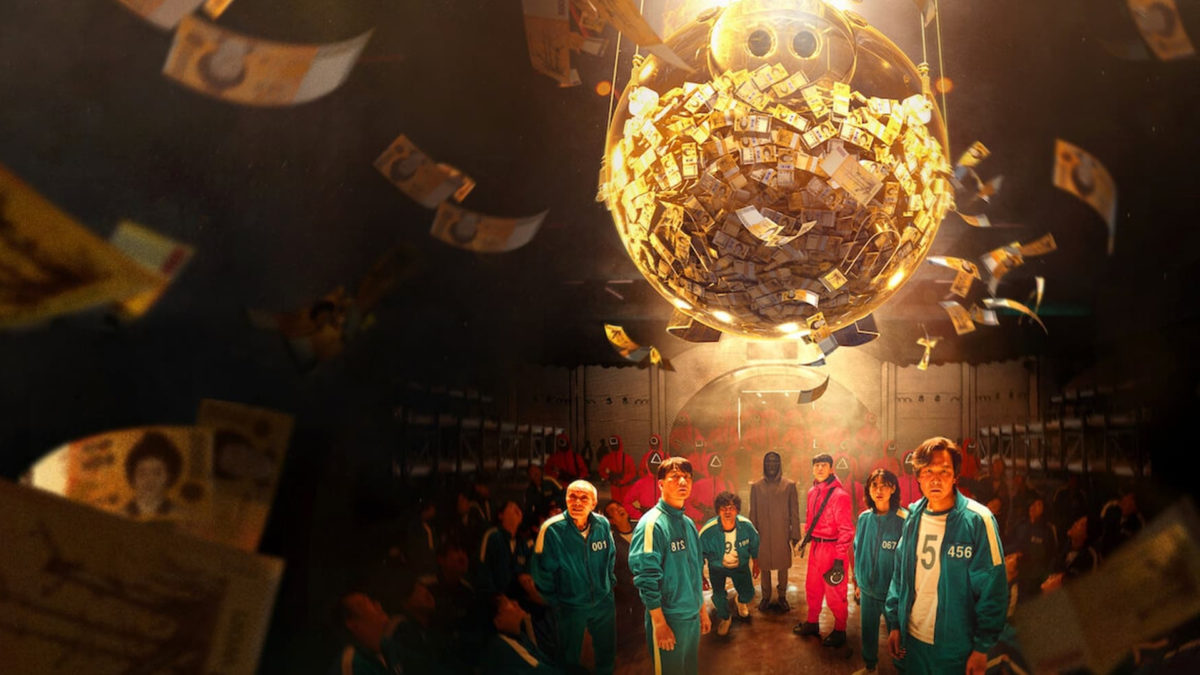 "In my earlier days, I'd drink half a bottle of soju to get the creative juices flowing. I can't do that anymore. Writing Squid Game was harder than normal for me as it was a series, not a film," Hwang Dong-hyuk admits to Variety
"It took me six months to write and rewrite the first two episodes. Then I consulted verbally with friends and picked up clues for improvements through my own pitching and from their responses."
I don't have well-developed plans for Squid Game season 2. It is quite tiring just thinking about it.
At the time of this writing, Squid Game retains the honour of Netflix's biggest series launch ever after toppling Bridgerton by reaching 111 million fans around the world.