Seinfeld is one of the greatest sitcoms in history with the numbers to prove it. Just ask comedian Jerry Seinfeld and his impressive net worth. Based on very conservative last reports, that number sits around the US$950 million mark (as of: September 2019). It's a touch under a billion and in a post-Bezos world, sure. But what's fascinating is that the vast majority came after the show's initial run.
Here's a breakdown of how much much money Seinfeld the man has made from Seinfeld the show so far – and how every dollar has contributed to his aggregate net worth.
Seinfeld Salary
Before we proceed with the big boy numbers, we need to start from the very beginning. In the first season, Seinfeld earned US$20,000 per episode. Given this spanned for just five episodes, season 1 earned him a modest US$100,000.

US$20,000 per episode doubled to US$40,000 per episode for Seinfeld season 2 and season 4, bringing this particular chunk of take-home to US$3.5 million. For the seventy episodes across season 4, season 5, and season 6, Jerry was compensated with US$100,000 a pop. Or US$9.4 million all up.
---
---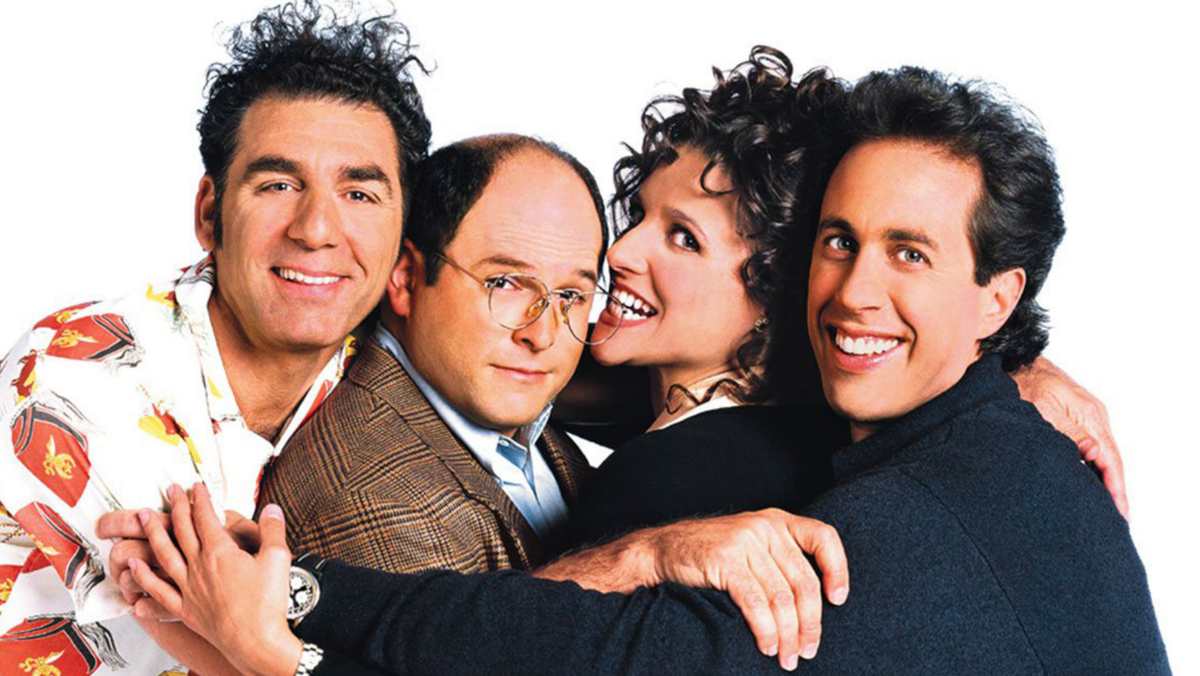 The real excitement began when the show's popularity and cultural sway reached all-new heights. At a revised salary of US$500,000 per episode, the forty-six episodes across season 7 and season 8 came to US$23 million.
Arriving to the final season, Jerry Seinfeld effectively became the first television actor to ever cash in US$1 million per episode (or US$13,000 per line, according to CNBC). With a twenty-four episode duration, this amounted to a sum of US$24 million.
In 1998, NBC offered Seinfeld another US$100 million – US$5 million per episode, twenty episodes – for one more season post. Which he promptly refused. As we now know, he wouldn't exactly need it.
Total earnings: US$60 million (not adjusted for inflation)
Syndication, Streaming Rights, & Merchandise
Jerry Seinfeld and Seinfeld co-creator Larry David each retained 7.5% of the show's backend equity points from the very beginning. Later on, as the show grew in success, they negotiated a doubling of points to 15% apiece. This is essentially their minimum cut for every bit of official Seinfeld-related revenue in perpetuity from mugs to reruns on any goddamn channel. To this day, it's estimated that both Seinfeld and David receive residuals of between US$40 million and US$60 million each year.
One of the earlier syndication deals circa 1998 was worth US$1.7 billion. Seinfeld's share was US$255 million straight off the bat. While the details surrounding the deals previous to and after the aforementioned US$1.7 billion transaction have never been fully outlined, we do know that US$3 billion of syndication revenue was generated between 1995 and 2015. Without taking the last five years into consideration, that's at least US$450 million. And filling in the blanks with Collider – accounting for syndication, DVD sales, and merchandise – in this regard, Seinfeld the man has earned approximately US$800 million from Seinfeld the show since 1998.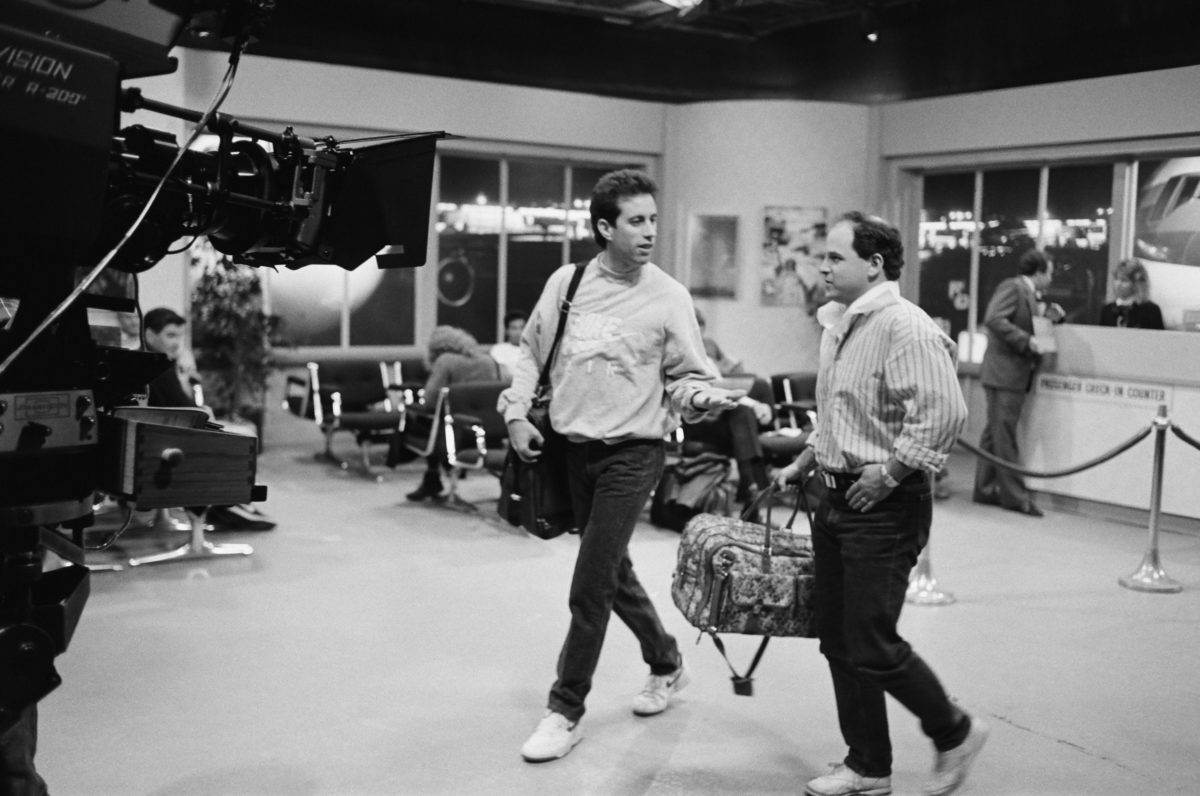 The future, of course, is online. Here's how much Jerry Seinfeld and his net worth have apparently enjoyed each time Seinfeld's streaming rights changed hands on top of the US$800 million:
Total earnings: US$800 million – US$1 billion (not adjusted for inflation)
Bonus: Jerry Seinfeld's Net Worth Would Surely Be Higher Than US$950 Million…
The issue with all these reported figures is that when you do the math, it exceeds Jerry Seinfeld's supposed net worth of US$950 million. Forget about t-shirts, Kramer art prints, and custom George Costanza voicemails. Syndication and streaming alone levels it to almost a billion.
---
---
In 2017, Seinfeld brought his entire catalogue of Comedians In Cars Getting Coffee over to Netflix with a cherry on top; the legendary comic agreed to produce two more stand-up comedy specials – one of which has already streamed. The compete package set the iconic crimson N back an additional US$100 million.
Now keep in mind, this is just a single deal outside of the immediate Seinfeld revenue funnel. Even after factoring in lifestyle costs, taxes, etc., if we calculate every one-night-only ticketed appearance, speaking commitments, book deals, and yes, Bee Movie dosh… I think we can all agree US$950 million is pretty conservative.
Either way, it's certainly not bad for a show about nothing.