Catholicism and architecture aren't usually the most inviting of unions, especially when it comes to domestic living. A rare exception, however, can be found on 555 West End Avenue on the Upper West Side of New York City; a mere stroll from Central Park and just a block over from Broadway.
Accomplished by developer/architect Cary Tamarkin, this stunning conversion job was once St. Agnes Boys High School prior to the building's acquisition in 2014 (reportedly for US$50 million). From there, Tamarkin was faced with two options – knock the whole thing down and start from scratch or work with the bones and renovate the guts. As you will have shrewdly deduced by now, Tamarkin went with the latter.
The highlight of 555 West End Avenue is undoubtedly the Terrace Penthouse. Two floors. 2,200 square feet of interior space. 2,800 square feet of private outdoor space. Not to mention a vantage point of Manhattan that many would quite literally kill for. Though square footage and vantage points are only just the beginning.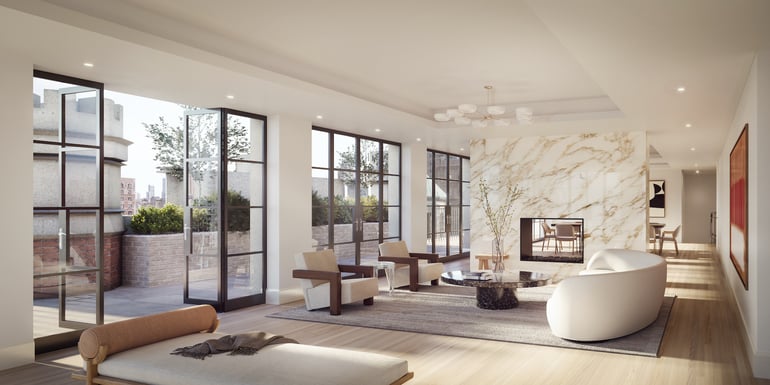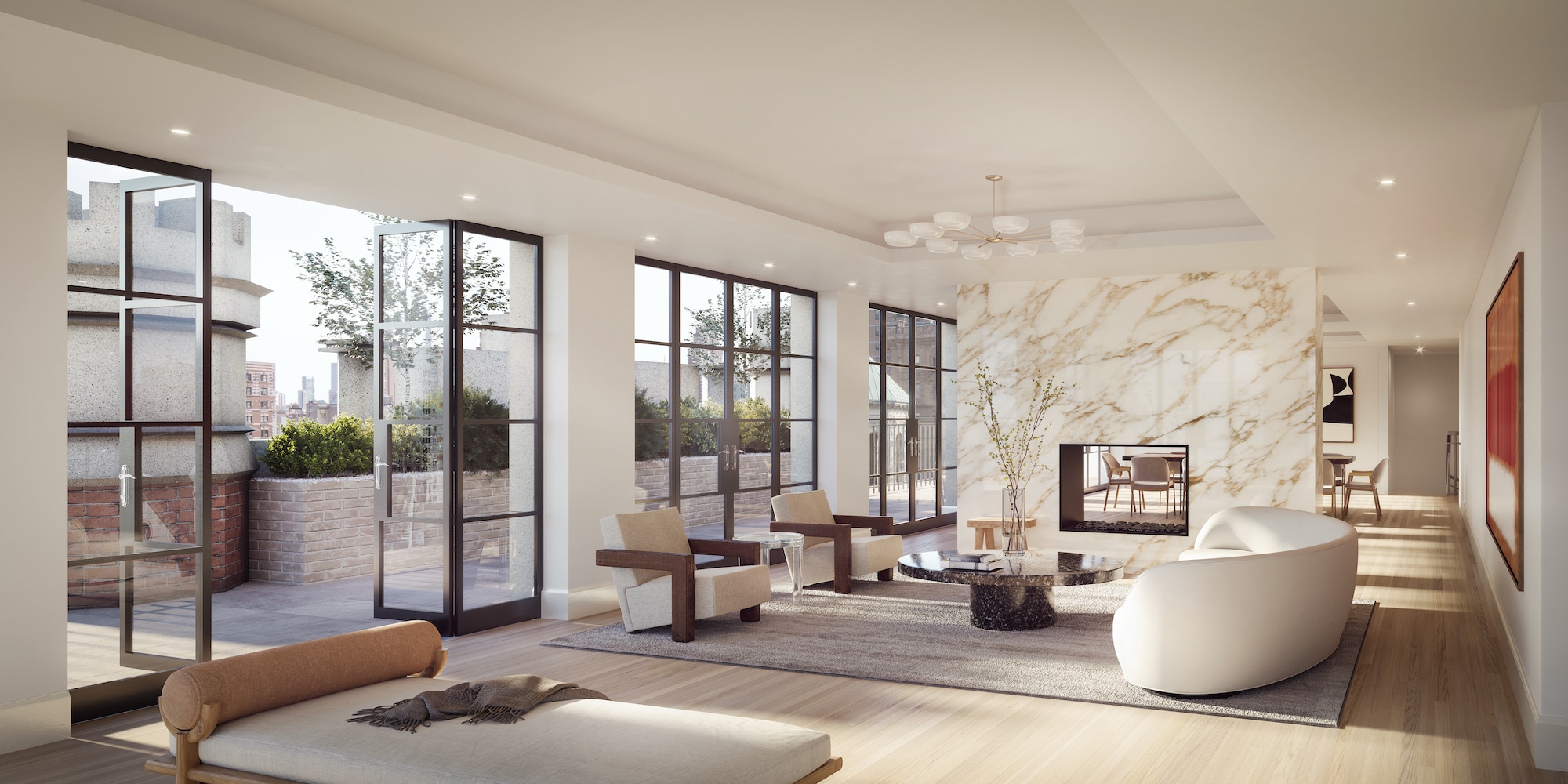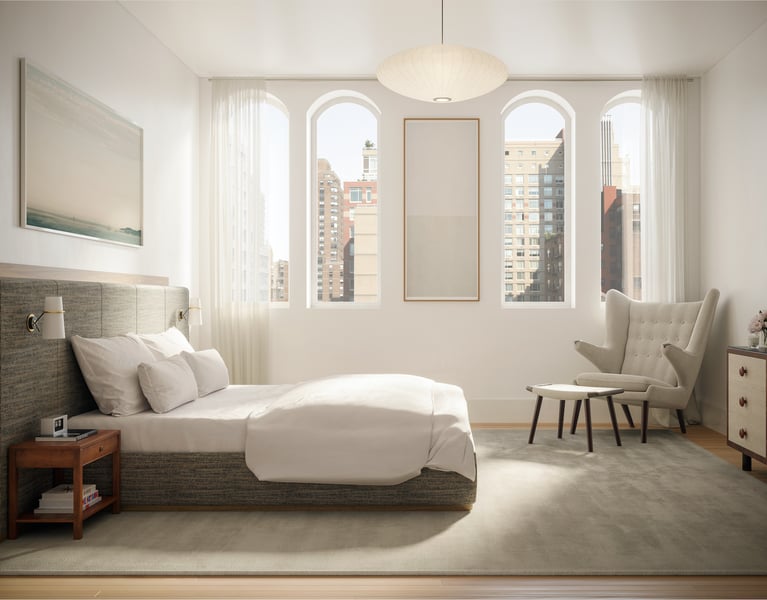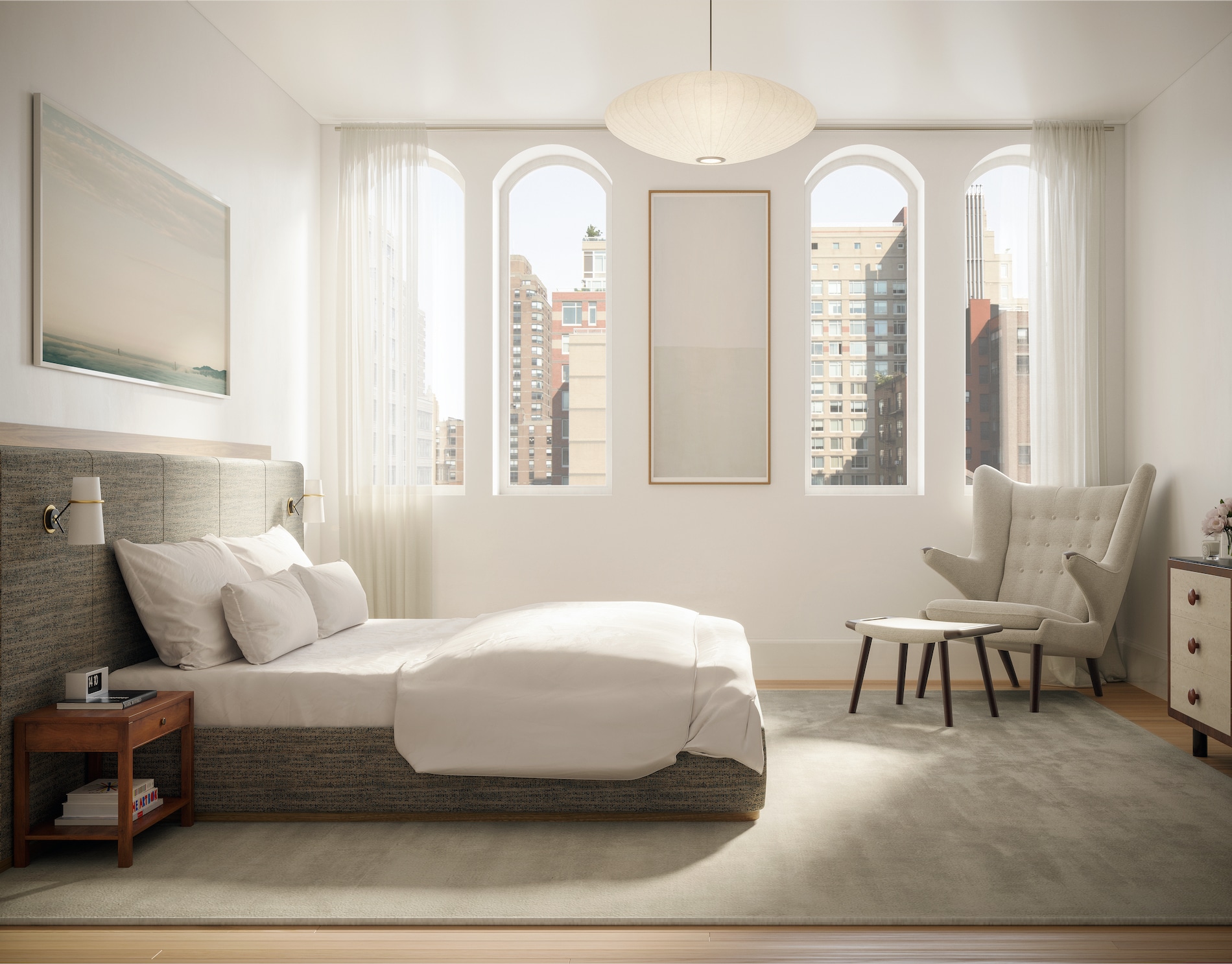 Exiting the private elevator and proceeding onto the first floor, you'll find four ensuite bedrooms – including the master – lounge area, laundry room; as well as arched windows and steel-framed French doors, which provide ample opportunity for natural lighting.
In the master bathroom, custom Christopher Peacock white oak vanities are present, alongside Lefroy Brooks plumbing fixtures, heated floors, and even a Toto smart toilet.
For those who entertain, the chef's kitchen will be able to handle any manner of private event you throw at it. Again, Christopher Peacock makes an appearance in the handcrafted white oak cabinetry, complemented by the polished Arabescato marble slab countertops – and let's not forget about those slick Sub-Zero, Wolf, and Miele appliances.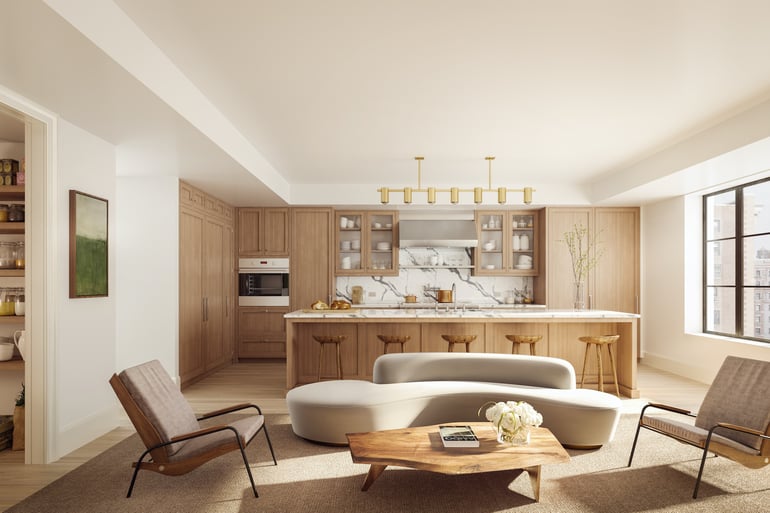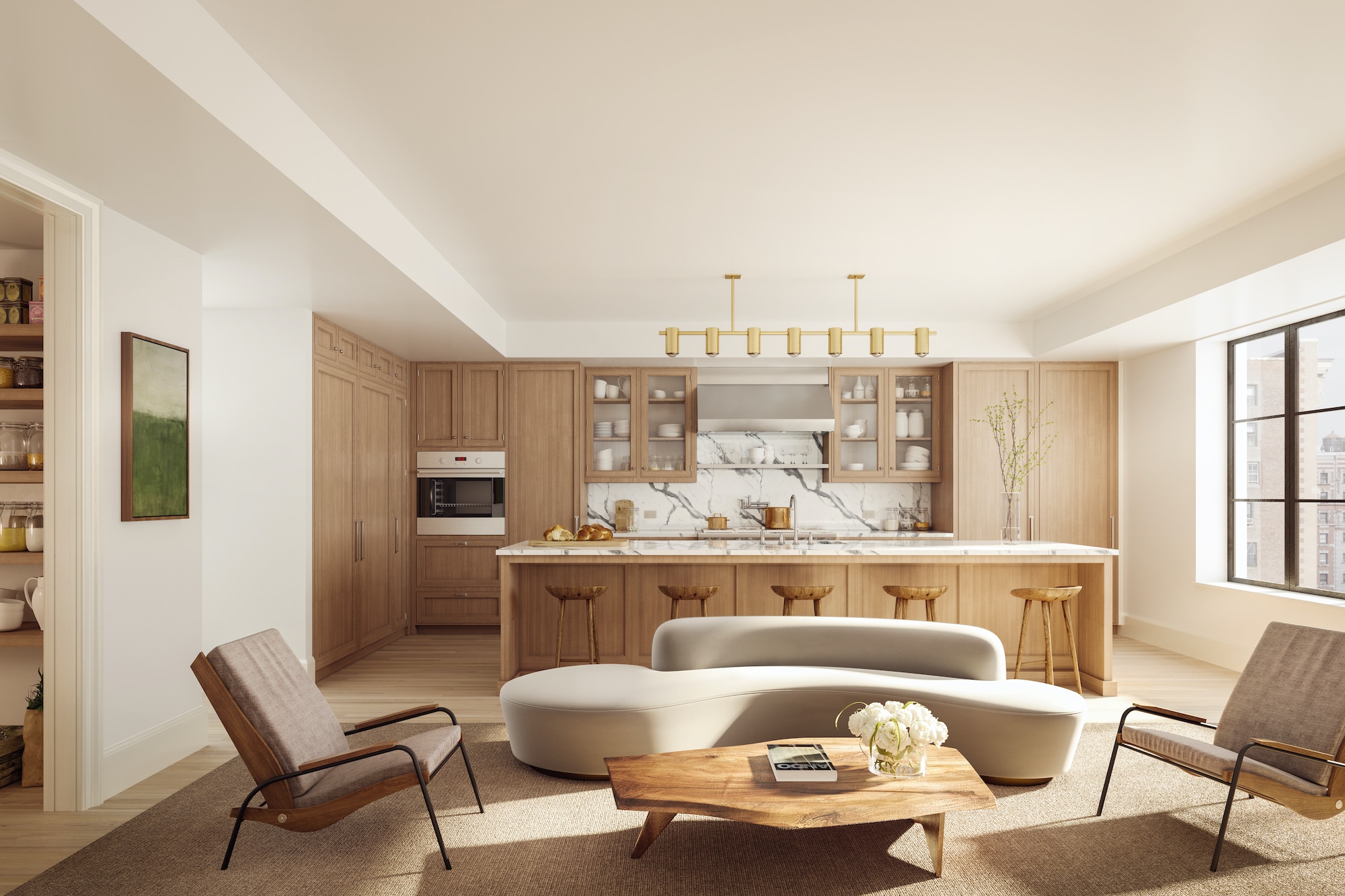 In terms of everything outdoors, as previously mentioned, there is a rather generous terrace which outlines a perimeter around the main penthouse. Wander up the wide stone staircase, and a full-floor roof deck with that to-kill-for-vantage-point of Manhattan is what awaits you.
Just in case you weren't quite sold, all 555 West End Avenue residents can also enjoy such amenities as:
a state-of-the-art fitness centre
bike room
recreation room (wet bar, pool table, big ass TV)
and 24-hour doorman service
555 West End Avenue will soon house a total of thirteen luxury condos with no more than two per floor. Prices start at US$7.9 million; eight of the twelve released condos having already been spoken for – and the thirteenth obviously being this US$22 million Terrace Penthouse, not yet purchased by ready to be moved into immediately.
Find out more over at 555westendave.com.