Whether you've always had a particularly craving for the distinctive flavours of Greece, or you've recently been won over by the virtues and well known health benefits of a Mediterranean diet, you'll never go wrong if you're searching for the best Greek restaurants in Sydney.
Another link in Sydney's multi-cultural chain, and one of the oldest, has always been the Greek community. And this has lead to some incredibly authentic Greek restaurants popping up all over the place, from historic eateries like Medusa Greek Taverna in Newtown, to modern favourites like The Apollo in Potts Point and Barzaari in Marickville.
You may have already ticked off all the best Turkish restaurants in Sydney, or had your go at finding the best Korean BBQ restaurants the city has to offer. Now turn your attention to one of the city's most endearing cuisines and get ready for some hearty Greek feasts.
---
---
Our Picks For The Top Greek Restaurants In Sydney
---
The Apollo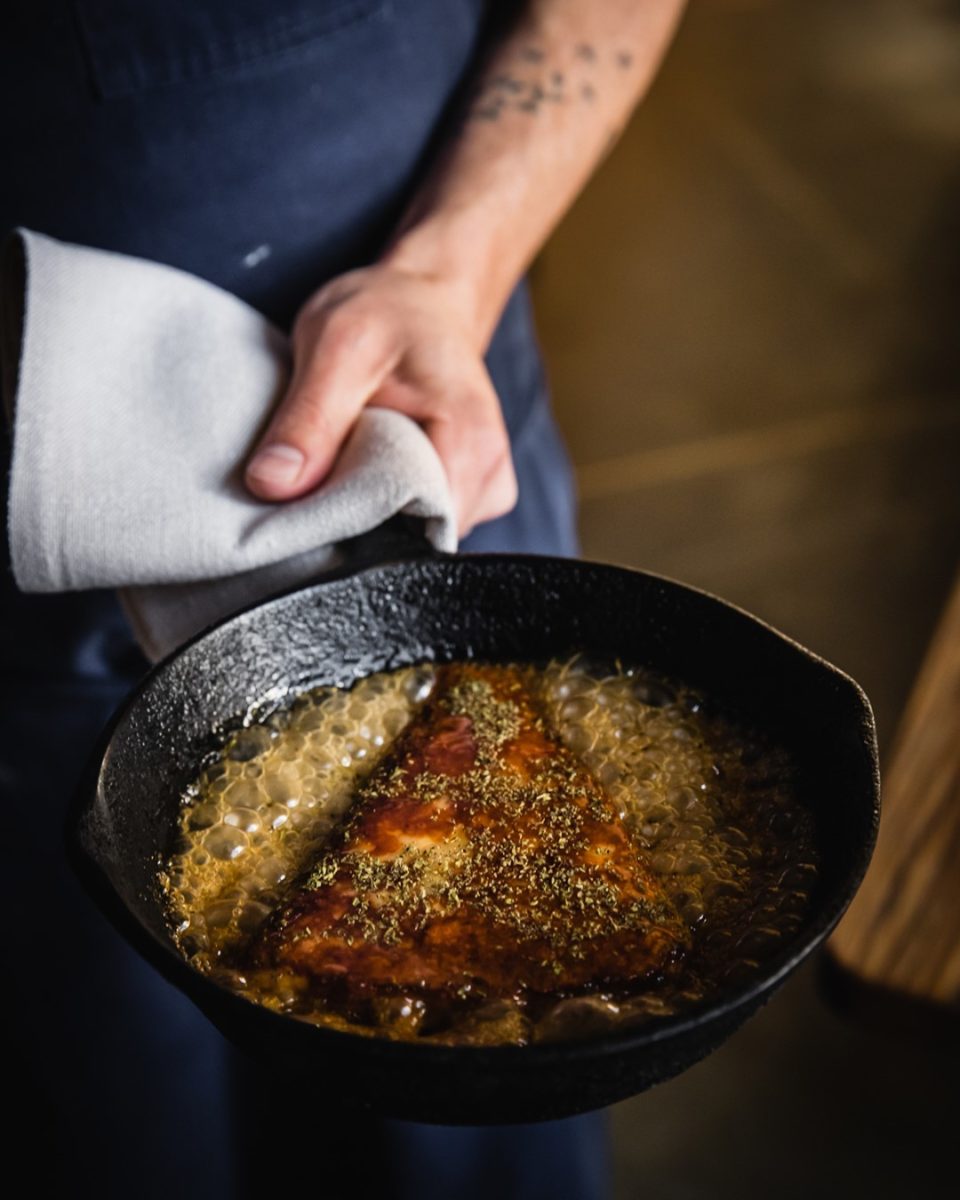 When it comes to Greek food in Sydney, The Apollo reigns supreme. So supreme in fact that no other Greek restaurant seems to come close to this Potts Point favourite, which has become a reference point for anyone looking to trawl the Mediterranean line from saganaki to baklava. In fact, you could get away with just ordering up rounds of the saganaki and be done with it – with the signature hot frying pan of melted cheese and honey firmly cemented as one of the city's most quintessential dishes and a consistent favourite amongst even the fussiest of diners.
Of course, you wouldn't leave here without trying the mains as well. Think charcoal chicken with yoghurt and sesame, and oven baked lamb shoulder with lemon and Greek yoghurt.
Address: 44 Macleay St, Potts Point
Contact: (02) 8354 0888
Opening Hours: Monday – Thursday (5:30pm – 10pm); Friday – Sunday (12pm – 11pm)
---
Barzaari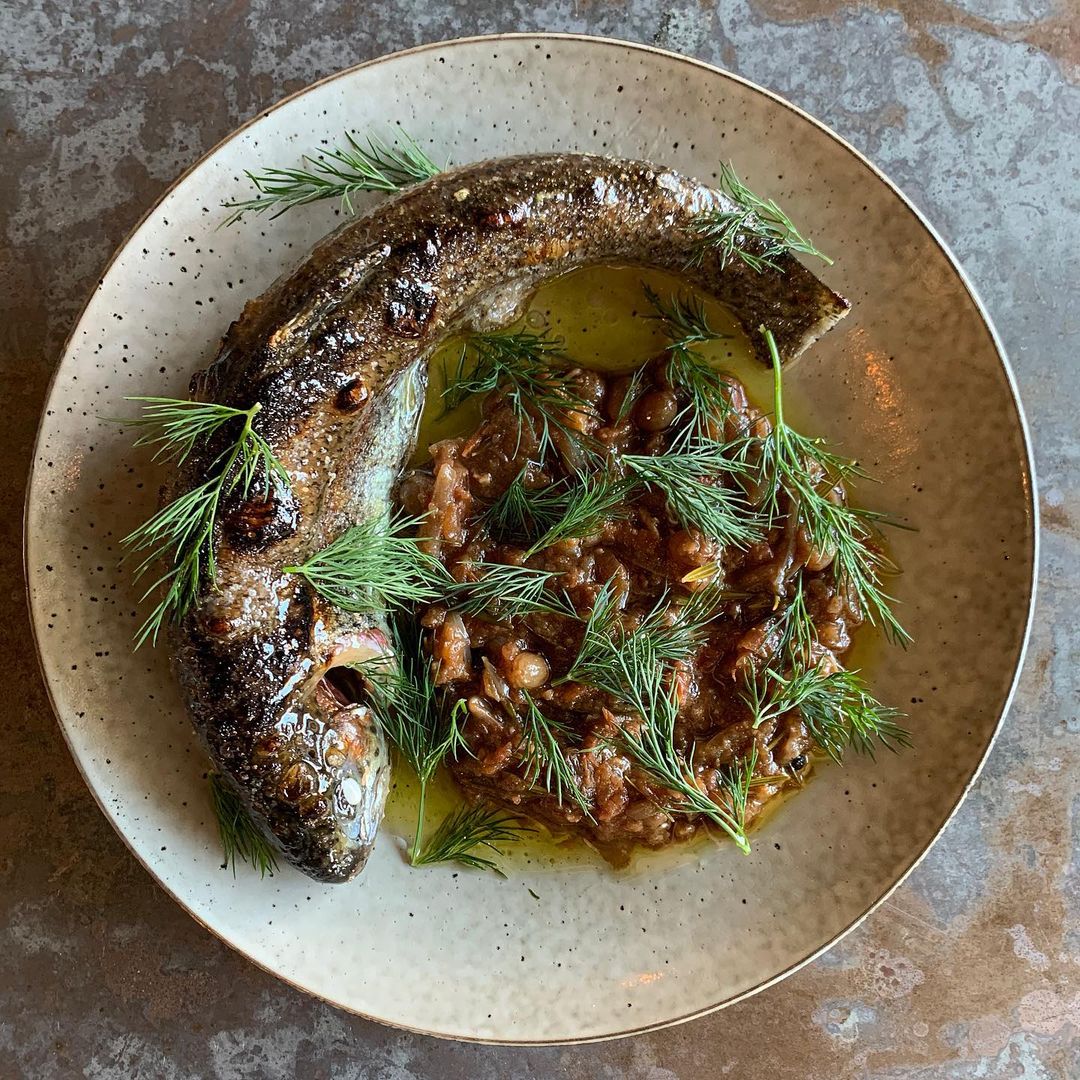 While Barzaari is a Marrickville restaurant that pitches a bit more broadly than just Greek food – having a particular fondness for Cypriot flavours with more than a few dashes of Middle Eastern – there's enough pops of Greece here to qualify this exceptional family-run restaurant for this list of the best Greek restaurants Sydney has to offer. You could play a feast many ways here, with servings sizes surprisingly generous for the asking price, and consistency kept just as key as the gentle, unobtrusive service.
Start with some pickled octopus with rosemary, sumac, garlic, and chilli, barge on through to some watermelon and haloumi, and grab some mains like the charcoal lamb souvla and woodfired pumpkin with feta. As long as you end up with one of those massive almond-flecked baklavas, you're good.
Address: 65 Addison Rd, Marrickville
Contact: (02) 9569 3161
Opening Hours: Wednesday – Friday (12pm – 9pm); Saturday (9am – 10pm); Sunday (9am – 4pm)
---
Stix & Pita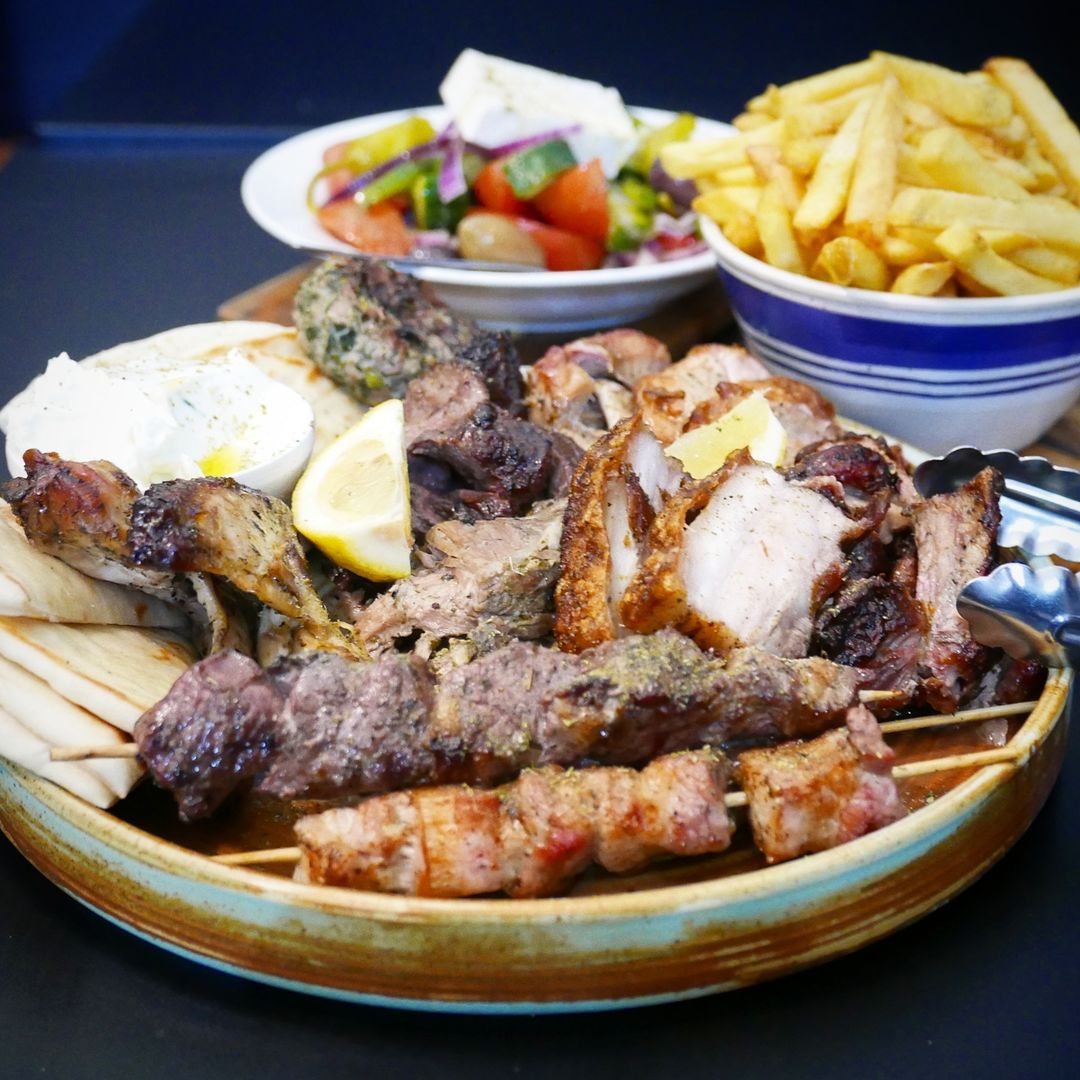 There's one thing you're coming to Stix & Pita for. That's souvla. The signature slow-cooked meat offering gives you the choice between chicken, pork, or lamb, and then tasks you with choosing a filling, and wraps it all in some gloriously warm pita bread. Yeah, it's more casual than some of the other sit-down restaurants on this list, but the kitchen is invariably so nifty with their stuffed pitas (and Greek-style burgers) that'd it'd be a shame to skip over this Enmore favourite when you're in search for the best Greek food in Sydney.
---
---
Address: 216 Enmore Road, Enmore
Contact: (02) 9516 1222
Opening Hours: Wednesday – Thursday (5pm – 8:30pm); Friday (5pm – 9:30pm); Saturday (4pm – 9:30pm); Sunday (4pm – 8:30pm)
---
Medusa Greek Taverna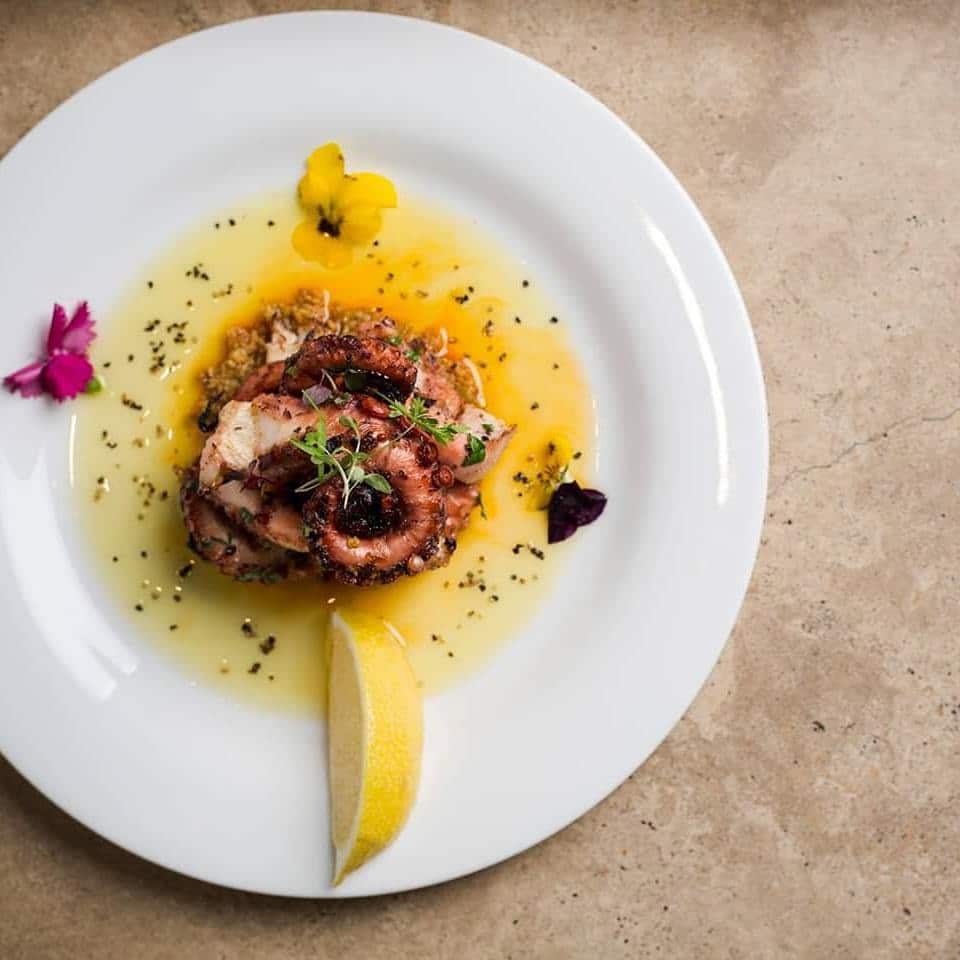 With many of the traditional Greek dishes at Medusa Greek Taverna put together with the Mediterranean diet in mind, this long-standing CBD restaurant, a short walk from Queen Victoria Building, is a great go-to when you're feeling like you need to err on the side of nutrition. There are the indulgences here, but for the most part this restaurant, founded by veteran restaurateur Peter Koutsopoulos, is built on the lighter and brighter side of Greek dining.
Don't go in attempting to avoid all carbs though. The spanakopita is one of the best in Sydney, and the deep-fried locally caught calamari is equally superb.
Address: 2 Market St, Sydney
Contact: (02) 9267 0799
Opening Hours: Monday – Thursday (12pm – 3pm, 5:30pm – 9:30pm); Friday (12pm – 3pm, 5:30pm – 10pm);' Saturday (5:30pm – 10pm)
---
Alpha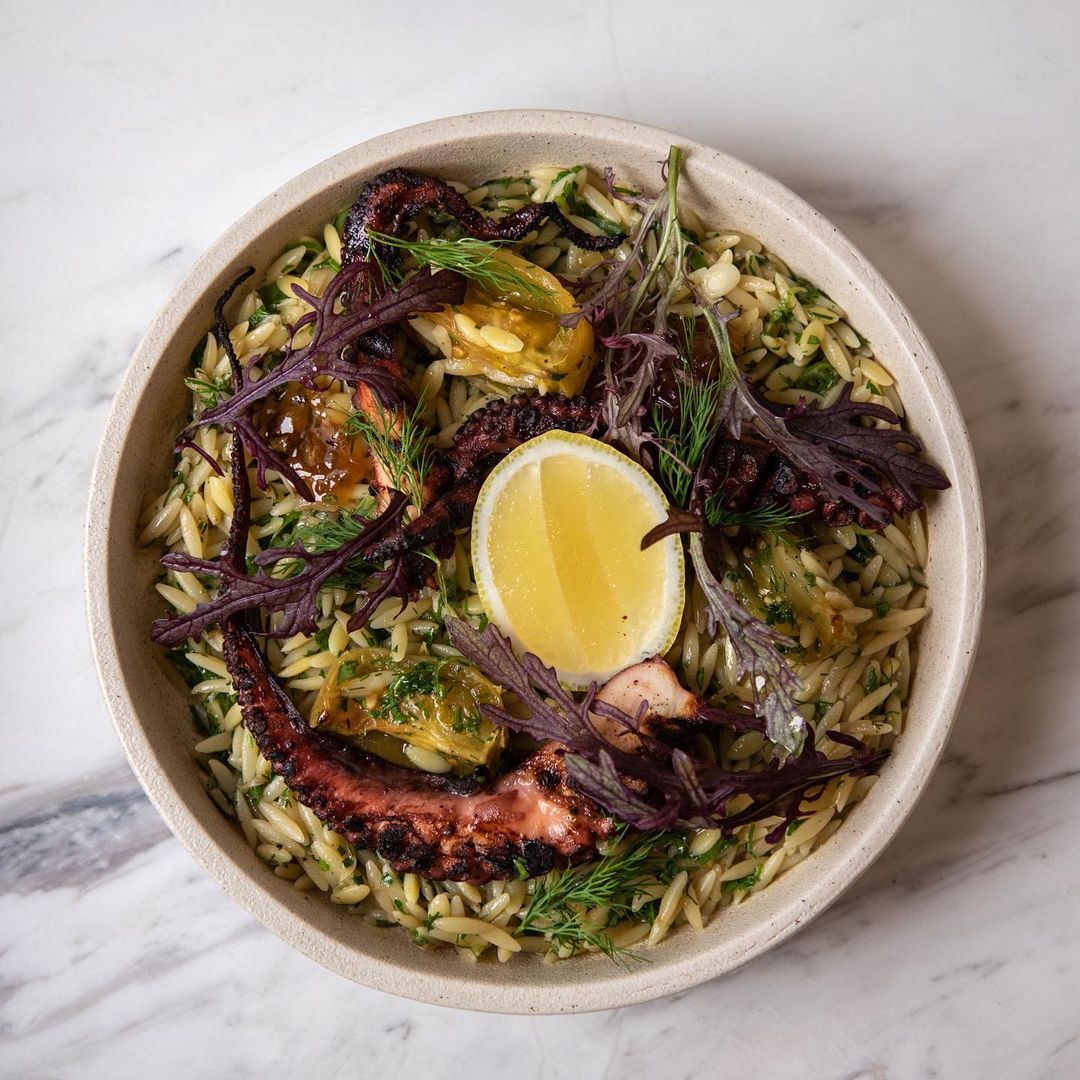 One of the best known (and best designed) Greek restaurants in Sydney is Alpha. Just this year the place has most recently reopened, with Peter Conistis spearheading a new menu but holding onto a few old favourites. The massive spanakopita is one of the quintessential dishes from the kitchen, as is the moussaka, carefully stacked with eggplant, seared sea scallops, and taramosalata.
Although you'll have to hope for the best. Some in the Boss Hunting office have had a disappointing experience here, while others have found plenty of enjoy. Call it consistency issues if you will, but there's still no denying that this is one of the best Greek restaurants in Sydney. Not that there are many, especially when compared with the city's undying love of Italian, French, and Japanese.
Address: 238 Castlereagh St, Sydney
Contact: (02) 9098 1111
Opening Hours: Tuesday (5:30pm – 10pm); Wednesday – Friday (12pm – 3pm, 5:30pm – 10pm); Saturday (5:30pm – 10pm)
---
Steki Taverna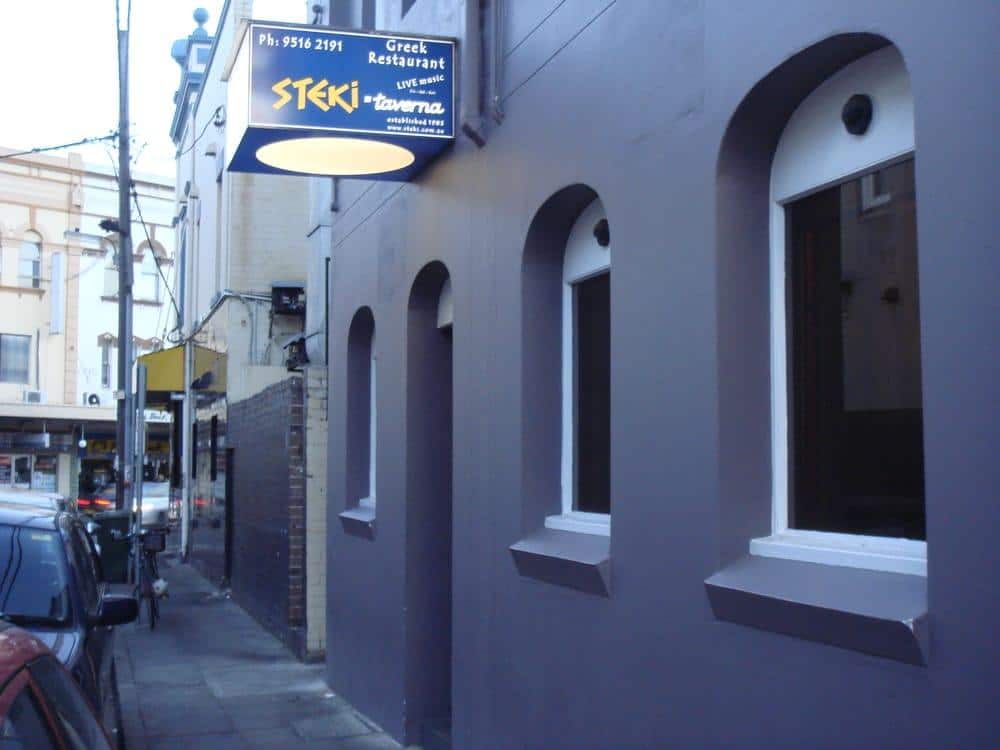 Favoured by many of Sydney's Greek musicians, Steki Taverna is a lively and traditional Greek restaurant in Newtown that gets over well with the locals thanks to its casual atmosphere. It is designed after the tavernas that you'll find all over Greece, after all. Think of a taverna is a the Greek version of a traditional British pub and you'll get the picture.
---
---
Steki has been around since 1983, joining the few Newtown restaurants that have stood the test of time from that era. And that should tell you all you need to know about how consistent the quality of traditional Greek pub food is here, with rounds of comfort classics going down well with an equally excellent list of local and international beers.
Address: 2 O'Connell St, Newtown
Contact: 0401 216 757
Opening Hours: Wednesday – Thursday (6:30pm – 10pm); Friday – Saturday (6:30pm – 2am); Sunday (6:30pm – 1am)
---
Corinthian Rotisserie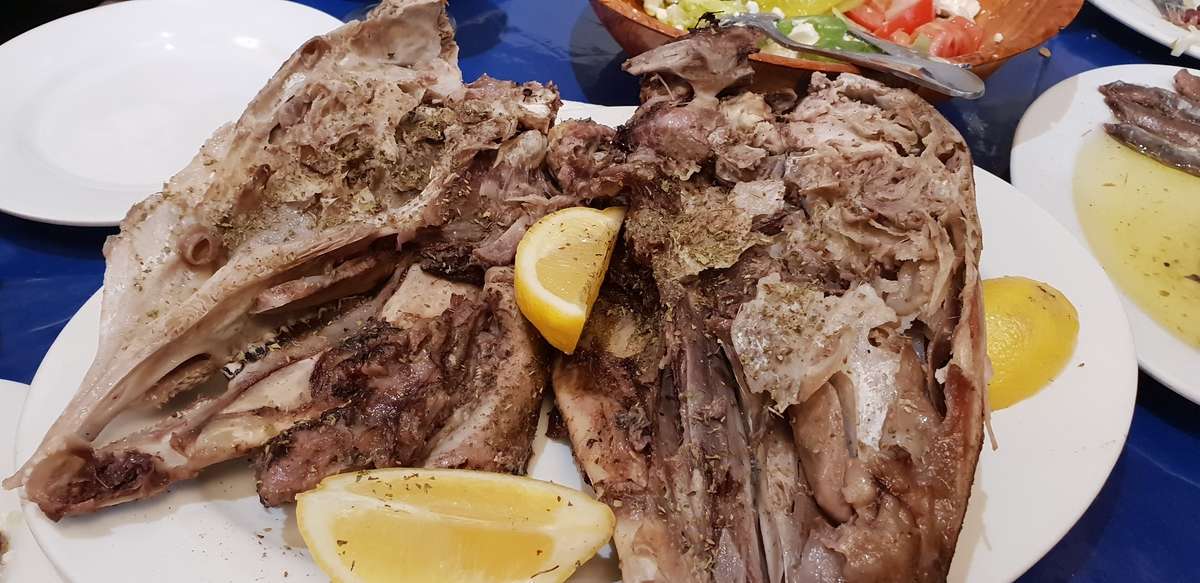 Although Marrickville is far from the Little Greece it once was, the legendary Corinthian Rotisserie still waves the flag super high for the local Greek community. The salads are big (think Seinfeld 'big salad' big), the grilled haloumi and deep-fried baby squid are best served alongside plates of dolmades and octopus tentacles, and the lamb is superlative. It's everything you'd want from a traditional Greek restaurant, brimming with the appropriate scents of slow-cooked meats, fresh feta, and crispy, nutty pastries. Best yet, this hub of great Greek food is open every night (except Mondays) until 1am.
Address: 283 Marrickville Rd, Marrickville
Contact: (02) 9569 7084
Opening Hours: Tuesday – Sunday (12pm – 3pm, 6pm – 1am)
---
Feel like something a bit broader? If your cuisine-agnostic check out the best new restaurants in Sydney for 2021.
Greek Restaurants Sydney – Frequently Asked Questions
What is the highest rated Greek restaurant in Sydney?
Consistently, The Apollo is always the highest rated Greek restaurant in Sydney and is one of the best in Potts Point.
What is the best Greek restaurant near Sydney CBD?
If you're in Sydney CBD, the best Greek restaurant you can find would probably be Alpha.
What should I order at a Greek restaurant?
You're always going to want to go with slow-cooked lamb as a main, and make sure your side dishes include some fried cheese (saganaki), as well as haloumi, some salads, and spanakopita.
---
---
What is the most underrated Greek restaurant in Sydney?
Although pulling more closely towards Middle Eastern and Cypriot food, Barzarri in Marrickville is very underrated when it comes to Greek food.